Along the Adriatic Sea, surrounded by Greece, Montenegro, North Macedonia, and Kosovo, lies a small country – Albania.
At first glance, Albania doesn't really seem like a European country.
It's not highly developed like Germany or the Netherlands, nor does it have world-class beaches or tourist havens to boast about, like its neighbors Montenegro and Greece.
So why would someone want to establish a temporary or permanent residence in Albania?
One word – potential.
It's one of the countries that has taken stock of its shortcomings and is actively working on it by strengthening the private sector and improving the economy.
Less than one-tenth of the country's population is non-Albanian, and that's why the government is trying its best to attract foreigners to Albania.
More foreigners equate to more foreign investment and improved economic activities.Albania is not usually the top destination for those looking for a residence in Europe, and it probably isn't on the top of your list either but that's not to say it doesn't show some promise.
Why Albania?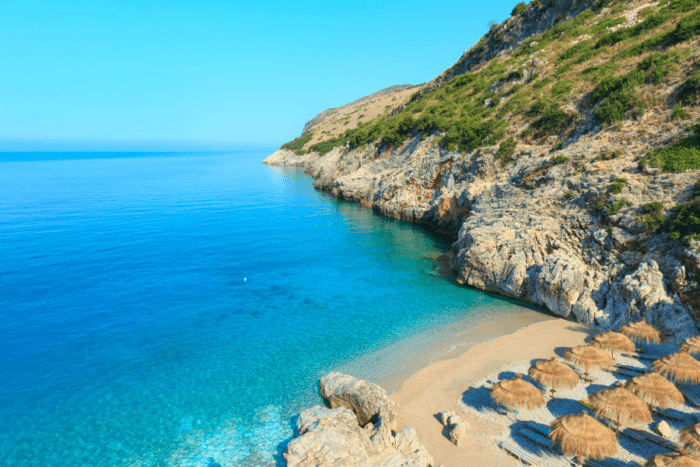 Liberal Foreign Investment Regime
Albania is trying to put its best foot forward to draw the attention of international investors through a liberal foreign investment regime.
Whether you are a foreign citizen who wants to start a business, or invest in the public or private sector, Albania will have a lucrative incentive for you.
The Albanian law "On Foreign Investment" allows 100% foreign ownership of companies, among other legal perks for foreign investors.
Moreover, several economic zones are being set up in Tirana (the capital city) and other major cities all over the country, with further incentives for foreign citizens looking to incorporate their business in Albania.
The property tax and the real estate transfer tax within the economic zones will be exempt for five years.
Albania is still pretty much under the radar from a foreign investment standpoint. That's why real estate prices and demand are among the lowest in the European region.
First-comers will not only yield the benefits of these incentives but also enjoy the perks of an unsaturated, developing market.
Competitive Tax Rates
In Albania, corporate income above 14 million Lek (roughly $130,380) is taxed at a flat rate of 15%.
Thanks to the government's many incentives, foreign investors can expect to pay zero to single-digit tax rates in Albania if they fulfill specific requirements.
In addition to that, strategic tax planning can also save you big bucks.
Incentives like the 1 EURO Contract, in which the Albanian government offers businesses a €1 per year lease of state-owned property for investments, have made Albania a pretty attractive spot for your investments.
Moreover, tax reductions for investors in strategic sectors like tourism, automotive, etc., make the country a pretty sweet investment spot.
Candidate for EU Membership
After almost five centuries under Ottoman rule, the Albanians finally started to reconnect with their European roots in the late 19th century.
The Albanian authorities and the population are eager to join the European Union, and the country is doing its best to adopt the EU's legal framework to make the future ascension hassle-free.
However, don't expect it to become an EU state overnight. The country has a long, uphill struggle to achieve accession goals. But in the meantime, you can take advantage of more affordable investments and lighter regulations because the situation is bound to change once Brussels gets involved.
Establishing Residency in Albania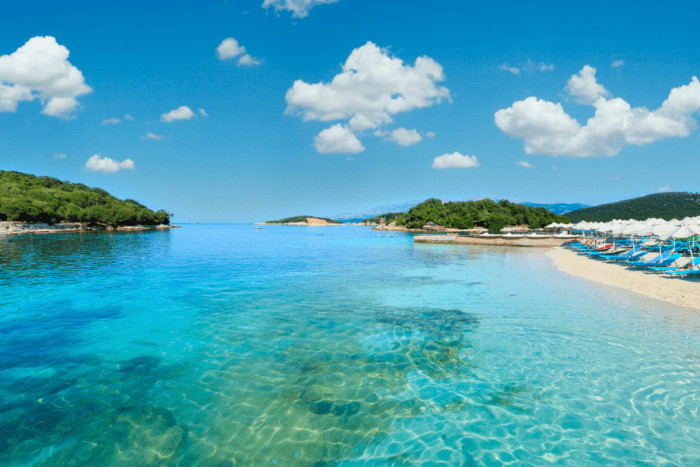 Any foreigner from a visa-exempt country can enter Albania with a valid passport. Visa-exempt foreign nationals can legally stay in Albania for 90 days in a 180-day period. Any stay longer than that requires a residency permit in Albania.
According to the Albanian law "On Foreigners", the US, EU, and Schengen citizens enjoy the same employment and self-employment rights as Albanian citizens.
Albanian Law "On Foreigners"
The Albanian Law "On Foreigners" No. 188/2013 regulates all aspects of immigration, residence, and work permits for foreigners willing to visit Albania for several motives.
The law was later amended in 2021. The new law "On Foreigners" No. 79/2021 introduced new legal definitions, types of residence permits, and their respective issuance procedures, among other subjects.
The Albanian Law regulates the following aspects:
Entry and exit from the Republic of Albania
The foreigners' residence
Work permits for foreigners
Treatment of foreigners in the country
Types of Residence Permits
Albania has several residence permits depending upon the duration and motive of the visitor.
The border and migration authority issues one of the following residence permits to foreigners who plan to stay in Albania for more than 90 days in a 180-day period.
Type "A": Non-renewable residence permit issued for a defined period.
Type "B" (Unique): Renewable residence permit issued for a defined period and gives the right to the holder to enter, stay and exit from Albania within the period defined.
Type "C" (Unique): residence permit issued for an indefinite period.
"Blue Card AL" (Unique): Renewable residence permit with a fixed term issued only for highly qualified employees.
"Blue Card AL-C": Permanent residence permit issued only for highly qualified employees.
Duration of Residence Permits
According to the Law on Foreigners, each residence permit in the Republic of Albania is issued for a particular duration unless otherwise specified in the law, after which it either expires or needs to be renewed.
The durations are as follows:
three months
six months
one year (can't be renewed more than five times in a row)
two years (can't be renewed more than once)
When applying for the first time, the Albanian temporary residence permit is not issued for more than a year unless you're a US, EU, or Kosovo citizen.
When applying for the first time, the US, EU, and Kosovo citizens will receive a five-year residence permit.
However, all foreigners who gain residence by real-estate purchase obtain only a one year residence permit which can be renewed every year.Permanent Residence: A foreign citizen with stable ties in Albania will be eligible for permanent residence after legally residing there for five consecutive years.
Residence Permits According to Motive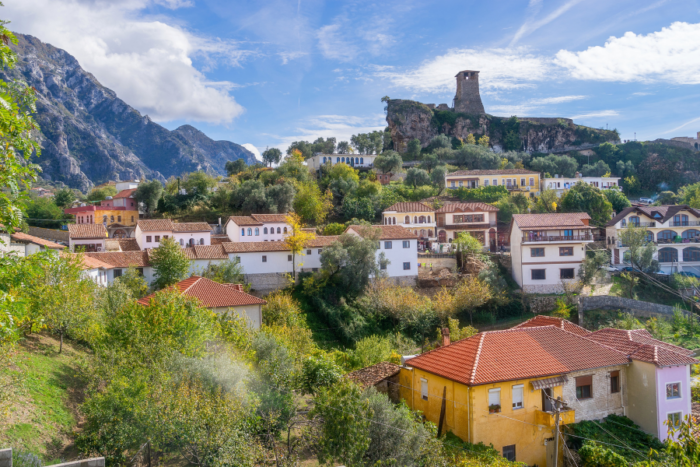 The Albanian Law "On Foreigners" caters to various motives when issuing residence permits.
The amended law No. 79/2021 introduced a new type of residence permit and several new foreigner categories who will now be eligible for obtaining an Albanian residence permit.
Following are some of the significant changes introduced by the new law:
Unique Permit: Unique Permit, patterned after the EU's Single Permit, comprises residence and work permits.
Unique Permit will allow foreigners to live and work in Albania through a single application procedure.
New Foreigner categories: According to the amended law, digitally mobile workers, au pairs, stateless people, and retirees will be eligible for an Albanian residency.
The law also introduced a residence permit for the use of owned real estate.
The residence permits are divided into ordinary/standard and unique.
Ordinary Permits
Ordinary permits are issued for:
family reunification
study reasons (students and pupils)
unpaid trainees
au pairs
youth exchanges
scientific research
job search or entrepreneurship for researchers and students
humanitarian cases
victims of human trafficking
stateless persons
Unique Permits
Unique permits are issued for:
employees
seasonal employment
transfer within the enterprise
cross-border workers
professional training
athletes
voluntary service
highly qualified employees
self-employed persons
digital mobile workers
investors
contracting services
Unique Permit Specific Categories
Following are the specific categories for which a unique permit will be issued:
for the crew of navigational vehicles
for the use of an owned real estate
for pensioners
Getting Albanian Residence by Investment
Article 69 of the Foreigners Act No. 79/2021 establishes the terms for granting a unique residence permit to investors in exchange for their investment. However, the law does not detail the intricacies of the investment.
Investors are granted a unique permit with a two-year term, which is renewable for three years.
After the validity period of the second three-year permit expires, investors will be granted a permanent residence permit in Albania.
The law mentions the following conditions for investors to obtain a unique permit:
An investment has to be made, the value of which is determined by Albanian ministers of security and finance
The economic activity should have a ratio of five Albanian citizens for every foreigner – be it the regular workforce or the management bodies
The employees must be paid at least the average salary in the Republic of Albania for their respective roles
The economic entity (usually a business) must prove that it is profitable and in compliance with the tax obligations
As you can see, the law is still pretty vague about many vital aspects related to investment, like the minimum investment amount, clear investment routes, etc.
Since the Albanian Law "On Foreigners" is still pretty new, further developments and clarifications in the future are highly possible.
Getting Residency in Albania through Real Estate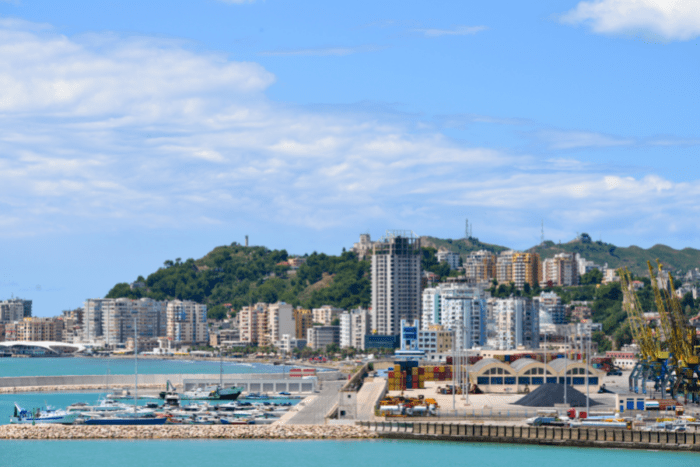 One of the latest residence permits is for the use of an owned real estate. With this new addition to the law, foreigners can now obtain residency in Albania by purchasing Albanian property.
Article 84 of the Foreigners Act No. 79/2021 explains the right to obtain a residence permit in Albania by purchasing Albanian real estate.
Conditions for Getting Residency in Albania through Real Estate
The terms and criteria surrounding Albanian residence by real estate are still murky and not properly defined by law.
Per the law, there is no restriction on the type of property a foreigner may purchase. It could be residential or commercial.
However, foreigners willing to stay in the country for any motive will ultimately require a home, and the residence permit card also requires a registered Albanian address.
The law is clear on one thing, though – property ownership.
A residence permit for the use of the immovable property will be granted to foreigners who can show proof of property ownership, like the contract of sale.
The law does not demand the foreigner to be the sole owner of the property. The residence permit will be granted if the investor owns at least half (minimum 50%) of the property.
Moreover, the law does not dictate a minimum investment amount for real estate purchases.
However, the law is still pretty new, and further developments may arise in the future. The Albanian Council of Ministers determines the procedure and criteria for residency by purchasing real estate.
The temporary residence permit for the use of the immovable property will be issued for one year, after which it must be renewed if you wish to continue your residency.
You also must remain a property owner to continue your residency.
Procedure for Getting Albanian Residence Permit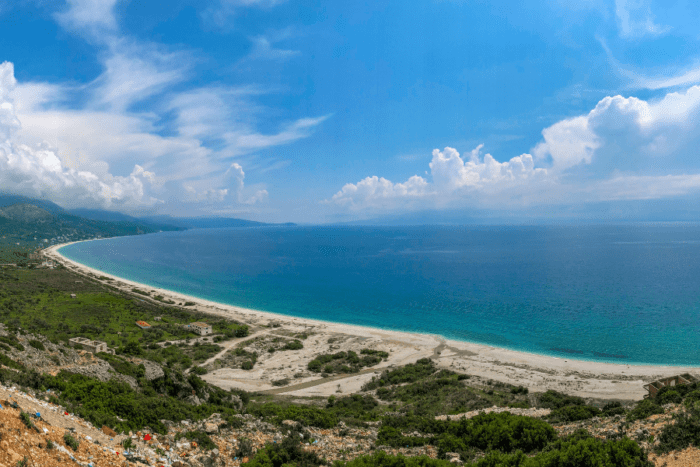 Obtain a "D" Visa: A "D" Visa is an extended stay type visa. You will need a "D" Visa to enter and stay in Albania while the migration authority processes your application.
Proof of Funds/Income: If your residence is not for employment purposes, you will need to open a bank account with enough capital to fund your stay in the country.
For employees, a pay slip attached to the residence permit application serves the same purpose as a bank statement for non-employees.
Registered Address: You must also have a registered Albanian address which will then be printed on your residence permit card.
Application Fee: Pay approximately eighty euros state fee, and that's it.
To obtain a residence permit, you must apply online to the Albanian Migration Service within thirty days of your entry into Albania.
A decision on your application will be made within thirty days of your online submission.
Albanian Citizenship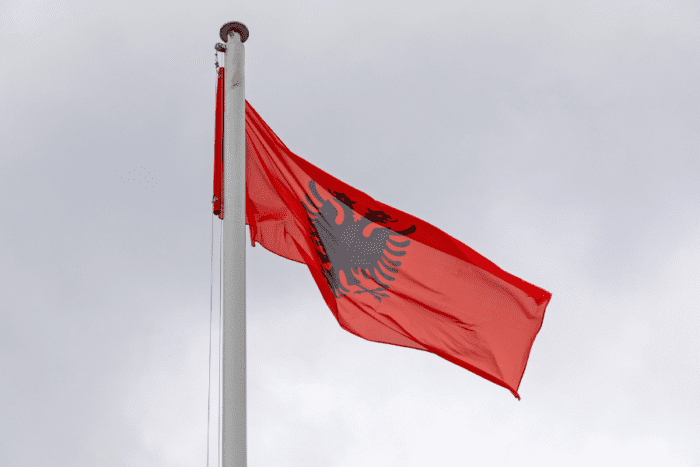 Residence permit holders can apply for Albanian citizenship after five consecutive years of residence in Albania (more than 180 days in one year).
You must also be proficient in the Albanian language at an elementary level to be eligible for citizenship.
Albanian passport ranks 43T in the Nomad Passport Index and offers visa-free access to 113 countries.
The ranking may improve once the country joins the EU.
Residency in Albania – Is It Worth It?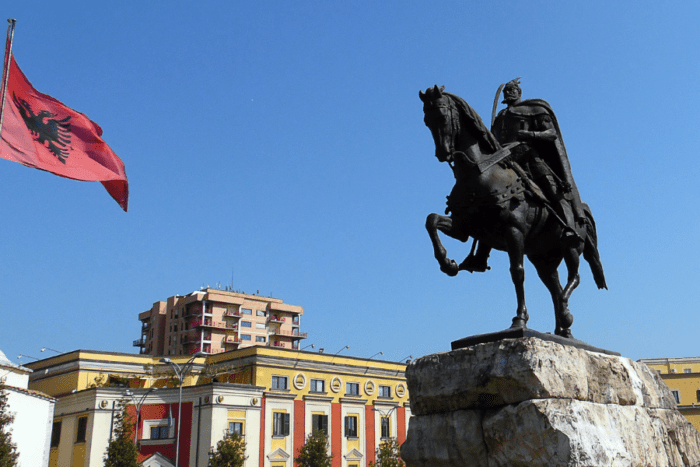 Albania is not a famous country, but that doesn't automatically make it a poor residence choice.
You need to weigh the country's pros against its cons and figure out whether it fits into your offshore life's puzzle.
Albania might not have much to offer currently, but who's to say that the country will not change its situation in the future?
We've seen it before with many other countries like Malaysia and Indonesia, which completed 180 shifts and emerged as investment, tourism, and business hubs.
If you want to bet on an underdog, Albania might be the place for you.
If you want to know more about your options, reach out – we'll help you go where you are treated best.