Living in countries with high life expectancy ensures that you and your family live comfortably for the remainder of your lives. It also means that you can make the most of the opportunities provided to you.
Unfortunately, most of us probably don't live in countries with high life expectancy, which can be very off-putting for many people. Therefore, to secure your and your family's future, at some point, you will have to move abroad.
But how will you do it?
And more importantly, where will you go?
Moving overseas isn't the easiest thing to do. Even if the financial side of things is taken care of, there's the aspect of leaving behind everything you're accustomed to.
This can make things even more difficult. But there is always something you need to give up on to go where you're treated best.
To most people, the trade-off is worth it.
Keeping that in mind, we have prepared a list of countries with high life expectancy and tax-friendly legislatures. Now, you must be thinking to yourself: do such countries even exist?
Historically, there is a relationship between high taxation and a higher standard of living. These two things, in turn, affect government services and also life expectancy.
So the answer to your question is yes.
Many countries provide a better life expectancy and ways of paying lower taxes and increasing your wealth.
Why You Should Move to Countries with High Life Expectancy
Before we move to the list of countries with high life expectancy, let's take a look at the reasons why people move abroad. You must have the proper idea of what to expect. Uprooting your entire life isn't easy.
It isn't something you do simply for the sake of it or some trend that's going on. You need to move to make life better for you and your family.
If you're still unsure, here are reasons why you should move to one of the countries with high life expectancy that we will mention on our list.
A Better Life Awaits You
Western countries aren't simply giving back as much as they used to. In the past few decades, most of the world wanted to move west. There were several reasons behind this. From stronger second passports to unemployment benefits and more, to most people, the western world was a beacon of hope for a better life.
However, then the economy collapsed a few times, and that beacon is gone. Today, almost every major western country is facing problems of its own in this regard. The writing is on the wall: the benefits that once existed simply don't anymore.
So, what do you do about it?
Unfortunately, there's not much you can do. There are a select few western countries that can provide you with the benefits that were once common. So, why not move there?
Apart from that, Asia is becoming an exceedingly important business hub with increasing standards of living. Maybe it's time to venture eastwards?
Governments Offer Better Incentives and Tax Advantages
Chances are, you probably live in a country where there is little to no tax advantage allotted to you. For example, in the United States, it's becoming extremely difficult to operate a tax-friendly business due to the sheer amount of tax that needs to be paid.
It can be very demotivating for many individuals to be taxed so much, especially if there's no benefit to it. So, what do you do?
Well, you move to a country where the government recognizes what you bring to the table. There are many countries where governments bend over backward to help high-net-worth individuals with their business ventures.
To make the most of your wealth and expand it legally, you need a government willing to put you first.
7 Countries with High Life Expectancy You Should Move To
Now, without further ado, you will find the best countries with high life expectancy and low taxes below. Look at these countries in detail. You'll see a mix of countries in Asia and Europe that will help elevate your life.
So, let's begin.
Hong Kong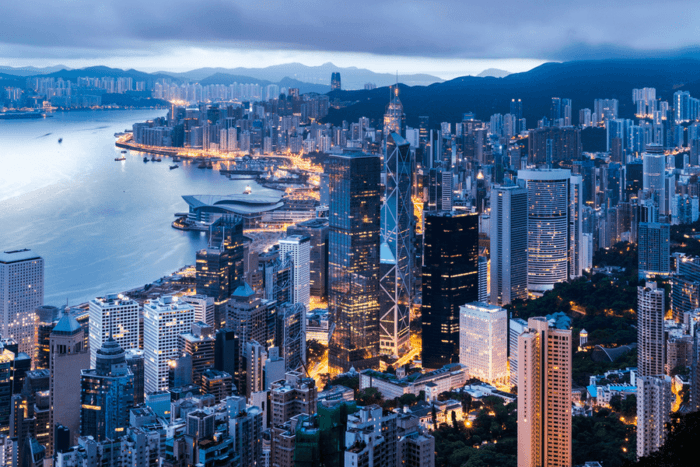 The first country on our list is Hong Kong.
Of course, many people consider Hong Kong a bit controversial, but there's no way to deny the facts. In the list of tax-friendly countries with high life expectancy, Hong Kong tops the list.
With women living up to eighty-four years and men living up to eighty-two, no country in the world is higher than this.
Now, we'll admit that many people have pulled from Asia in particular over the last year. However, you'll be happy to know that economically, the situation in the country has gotten better.
There are plenty of tax-friendly options available to high-net-worth individuals interested in moving. As a major Asian financial hub, it even has some of the highest living standards in the continent.
If you're a young entrepreneur or someone interested in expanding their business, Hong Kong is perfect for you.
It's also great for families. The healthcare system is well set up. There are also plenty of great schools that teach in English. It even has some of the best universities in the world. So, if you're looking for new talent, you'll find that as well.
The government is quite encouraging when it comes to moving and registering your business. Overall, it's a great place to move to.
Singapore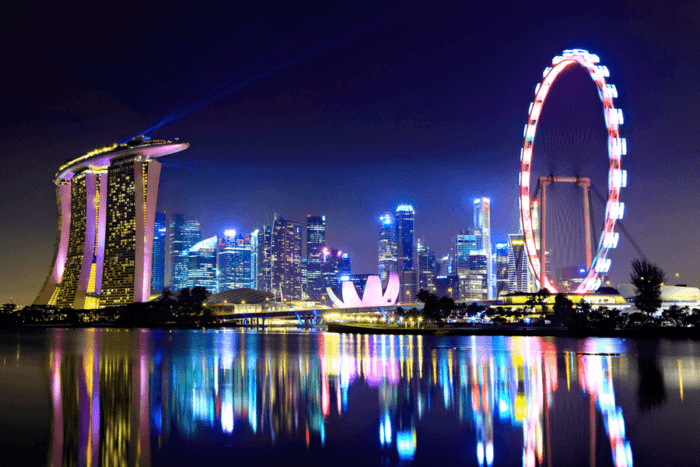 Next on our list is Singapore.
Another major Asian financial hub, Singapore, boasts of high living standards and high life expectancy.
The life expectancy for women is eighty-three years, with some women even living up to eighty-six years. For men, it is eighty-two.
Singapore is perfect for investors and young entrepreneurs. It is an exciting country, so even if you don't have a family yet, you can enjoy it a lot. Since it has a very prominent tourist industry, there's always something exciting happening.
Singapore has very tax-friendly laws, and the government has low regulations for your business and investments. So, you won't feel restricted in the way you do things. Due to the low regulations, there's quite a bit of economic freedom as well.
Many countries are restrictive in this aspect, so you'll be happy to know that this isn't the case here.
The Singaporean economy is doing quite well, so it's a good place to lay down roots. For families, there are plenty of amazing schools and universities. It's safe. There's no corruption, and the business atmosphere is very effective.
Even if you don't want to live in Singapore all year round, it's a great place to get a residency and set up a base for your business. Its tax-friendly policies are bound to help you in such a situation for sure.
Switzerland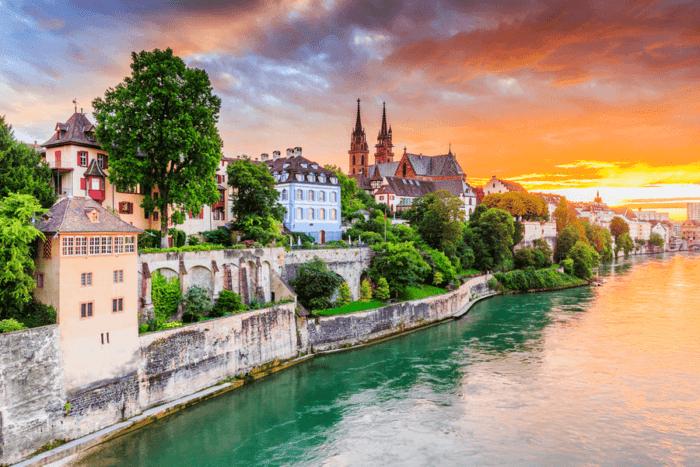 Now, Switzerland's the first European country on the list, and there is a reason.
Many people don't consider Switzerland to be one of the most tax-friendly countries. After all, it is famous for having some of the most straightforward and strict tax laws globally. It has a strong banking sector as well, and the government's very particular about these things.
But the good news for seven and eight-figure investors and entrepreneurs is that the high taxes don't apply to them. There's a lump sum tax for high-net-worth individuals you need to pay in Switzerland, and then you're free to make as much money as you want.
It's quite straightforward. So, to make more money, you're essentially paying the Swiss government upfront, and then they won't interfere with your business at all.
It's a fair bargain considering how Switzerland is one of the few European countries with high life expectancy and quality of life.
On average, women live up to eighty-three, and men live up to eighty-one.
As mentioned before, Switzerland has a great banking sector and also amazing healthcare.
It's perfect for those looking to move to Europe, but what a high life expectancy. In recent years, we've seen that the life expectancy in Western countries has gone down.
So, it's very impressive that Switzerland has managed to maintain its economy and keep a high life expectancy.
Malta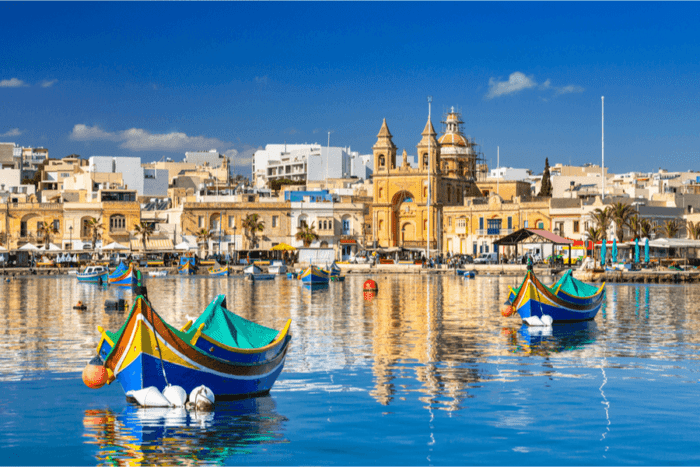 Now, if you want to live in a country with great Mediterranean weather and a high life expectancy, then Malta is where you should be.
Women live up to eighty-four years, and men live up to eighty-one. Malta is a country for those who like the local, small island lifestyle. It's very popular among Europeans. Most people prefer retiring to Malta, but it's a great place for working individuals as well.
It has a great citizenship by investment plan, so if you're interested in a European passport, then this is the one for you. The process takes just a little over a year as well.
If you don't live in Malta, you don't have to worry about filling any tax applications. But if you do plan on living there, there are programs available that will legally help you reduce your taxes.
There are plenty of tax incentives available for you, so don't worry about that either.
Malta is a very secluded place and has a very specific vibe. So, if you want to get away from the big city and move somewhere exciting and different, this is the place. It's part of the European Union as well.
So, if you opt for the citizenship by investment program and get your second passport, you can even travel all around Europe. As you can see, there's a world of opportunities opening up to you in this country.
Ireland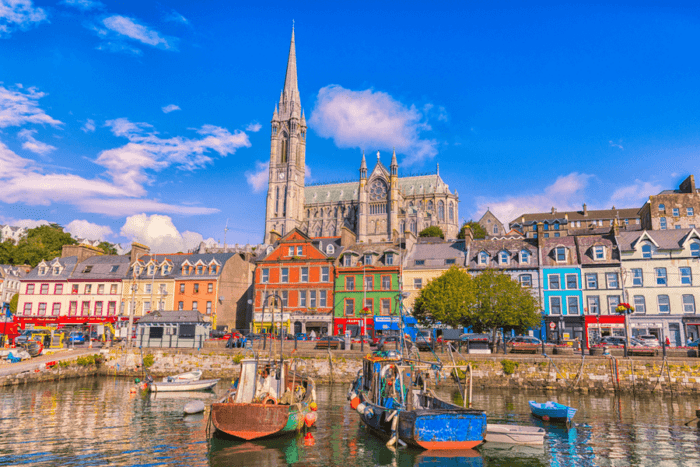 The average life expectancy in Ireland is eighty-two years, with women living up to eight-four and men living up to eight years. It's the second European country on this list.
If you're Irish, there are quite a few tax-friendly plans available to you. If you're a foreigner coming in for a residency, there are many effective plans for you. You can get your residency by investment, and this will make things more tax-friendly for you.
If you're coming from another country in the European Union, all you have to do is register your company. You can then begin to benefit from the tax incentives.
It has a great life expectancy compared to most other European countries, and you can also take advantage of the healthcare system.
There's an option to get Irish citizenship by descent as well. So, if you have Irish ancestry, there's a way to go about obtaining citizenship. If you manage to do this, you're opening yourself up to a completely new culture as well.
This will make settling in Ireland a lot easier as well. It's next door to the United Kingdom, sharing a border with it in Northern Ireland. So, if you've got business there, you can easily settle in Ireland and save up on taxes.
Portugal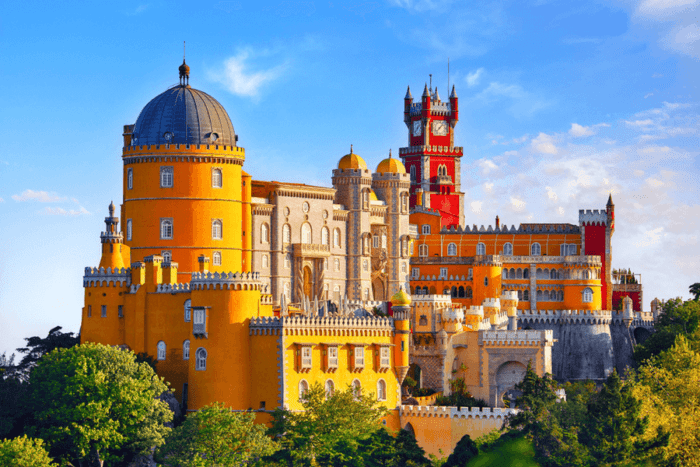 Another European country to make the list of countries with high life expectancy is Portugal. In the last few years, we've seen many European countries struggle economically.
Portugal's government has done everything to ensure that it doesn't end up like Spain or Greece. This includes making its tax policies easier for high-net-worth individuals looking to move there.
Some of the tax incentives include almost no tax for those who stay there for ten years. There's a citizenship by investment program available.
If you're someone who heavily invests in cryptocurrency, then you'll be happy to know that there's no tax on those either.
As for life expectancy, women in Portugal live up to eighty-five whereas men live up to seventy-nine.
It's a lovely country and has a negative tax policy if you've moved from overseas for ten years. The weather's great as well, and the government essentially wants people to come and live. It's possible to bring down your taxes to single digits, to zero in some cases as well.
It's right in Western Europe as well, and as part of the European Union, there's a lot of benefits that come with that.
Andorra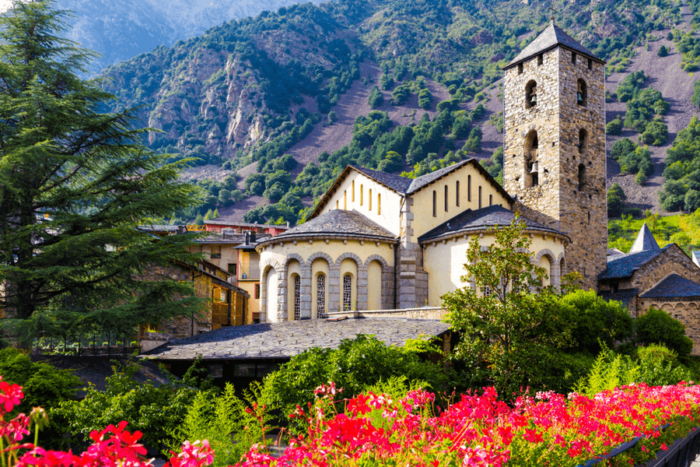 The last country on this list is Andorra.
With an average life expectancy of eighty-one years, it's a low-tax country where you can buy a property or have the government hold your money. Taxes are very low, in the single digits. There's not much government regulation either, so if you're worried about that, then you'll be relieved.
It's a small country, of course. But recently, we're seeing a trend of people moving to these small island countries with great tax policies and ways to get almost immediate tax residency or citizenship.
Andorra is a great country to live in if you take its culture and economy into account as well.
It has a good healthcare system as well. But the air's cleaner, and it offers a more healthy lifestyle. This is very appealing for individuals who want to live longer.
People have started to get more health-conscious over the past couple of years and want to move to countries with high life expectancy.
So really, it's no surprise that Andorra has made this life. It has everything a health-conscious individual would look for, and it has great tax policies too.
Learn More About Countries with High Life Expectancy Today
These countries are great for individuals looking for a better life. All countries on our list and either already tax-friendly or they're up-and-coming economies that will benefit your business.
These countries are extremely expat-friendly. So, not only do you get the benefit of a better life, but you also get to explore and immerse yourself in the local culture.
After all, that's what being a global nomad's all about, isn't it?
We think it is extremely important to ensure that you're living the best life possible. As a high-net-worth individual, you must go places where you can expand your wealth.
Most countries with high life expectancy offer all kinds of tax-related benefits, and you should take advantage of this.
So, the next step to ensure this is by getting in touch with our team.
Nomad Capitalist is dedicated to providing financial services to seven and eight-figure entrepreneurs and business people. If you're thinking about moving away from your home country and obtaining a residency or second passport, you're at the right place.
We bring decades of personal and professional experience to the table. Work with our team and develop a tax strategy and road to residency (or citizenship), which will help you and your family in the longer run.