This article discusses the digital nomad lifestyle and ways in which it can add immense value to your life. We will also discuss why the digital nomad lifestyle isn't for everyone.
Fifteen years ago, few people could quit their full-time job to seek a remote career. Today, however, we're living in an incredible world where the digital nomad trend is gaining momentum.
People become digital nomads for various reasons. Some want to be location independent and travel the world. Others are eager to become global citizens and diversify their assets. There are also those who are disappointed with their country so much that don't want to stay there anymore. Whatever their reason is, one thing unites them all.
Freedom.
They are all desperately looking for freedom to live a life as they want and go where they are treated best. Something we highly value here at Nomad Capitalist.
However, nothing is rainbow and unicorns. The nomadic lifestyle also has its downsides, and what may work for one person may not work for another.
If you are a digital nomad looking to diversify your assets or legally reduce your taxes, set up a call with us today. We will help you plan your residency, nomad destinations, and work in a way that each part complements the other to make up a holistic strategy.
What is a Digital Nomad Lifestyle?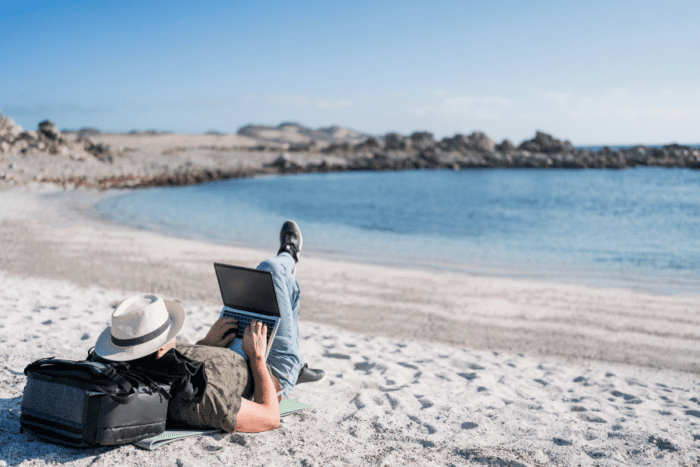 If you're a newbie and digital nomadism is an unfamiliar term for you, let's start with the basics. What is a digital nomad lifestyle, and why does everybody want to have it?
Being a digital nomad means having a location-independent and technology-enabled lifestyle. Yes, you got it right. You can work remotely and travel the world. Simultaneously.
Forget about early alarms in the morning or eating your lunch in a hurry. From now on, you are your own boss. And if you have always dreamed of working with a Dolomites mountains view, you can actually make it happen.
When people hear about the digital nomad lifestyle, the first question they may have is, how can you sustain yourself if you keep traveling all the time? Quite easy, actually. Most digital nomads work online. Some of them have online projects and work as freelancers. Others have location-independent business projects that generate passive income.
Being a digital nomad doesn't necessarily mean spending thousands of dollars per month (unless you want to). Many digital nomads are minimalists and go to places where they can live for $1,000 per month.
Most digital nomads may spend a few weeks in one place and then head to discover new locations. But some prefer to have a "base" city where they always come to take a breath after being in constant movement. You can meet digital nomads everywhere, but Asian countries are definitely their favorite destinations.
Digital nomadism is getting incredibly popular, and it seems that this trend won't disappear in the nearest future. Especially if you look at how many digital nomads work remotely. From 2019 to 2020, the number of digital nomads increased by 49%, reaching 10.9 million. Today, that number is over 15 million. Quite impressive, isn't it? And that's only in the US.
So, if you feel you're ready for a digital nomad journey, it's a perfect time to jump on board. As you can see, you're not alone. There are literally millions of people who are already having an exciting nomadic life.
Pros of the Digital Nomad Life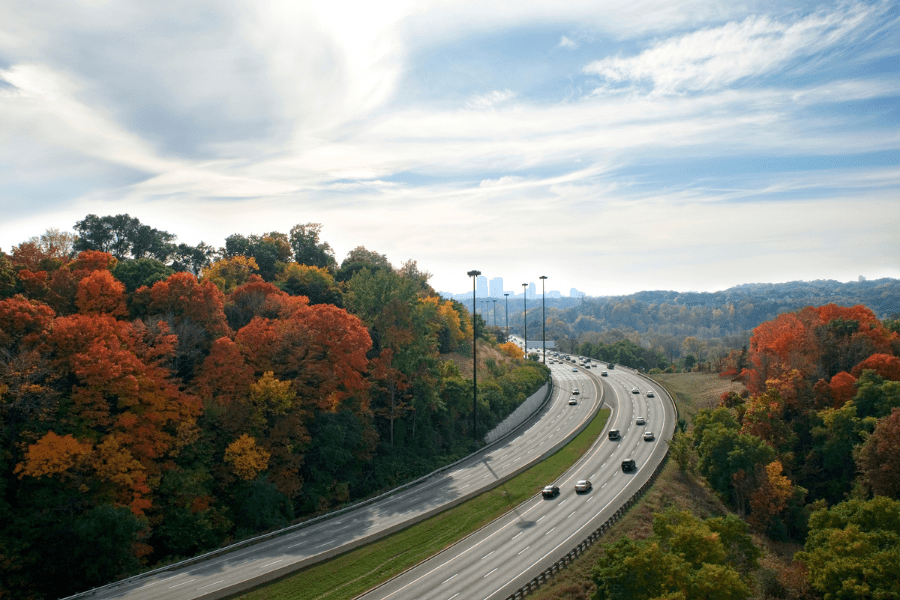 The digital nomad lifestyle has plenty of advantages. No wonder why millions of people are ready to leave their old life behind and start a digital nomad journey.
But what are these perks exactly? Is it just an outstanding work-life balance and urge to explore foreign countries, or is there some more substance that encourages people to make this life-changing decision?
Let's find out.
Complete Freedom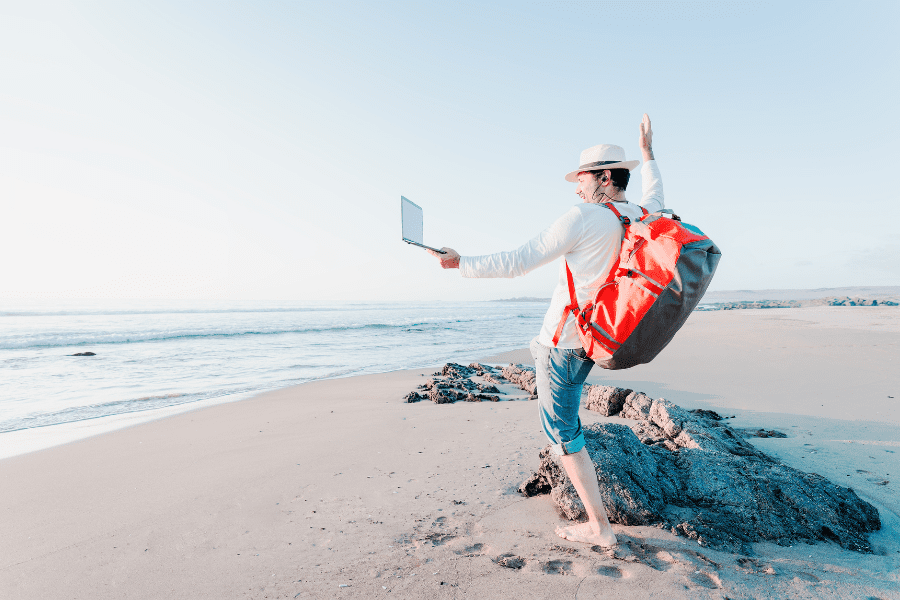 We have already mentioned it in the introduction, but we believe it's worth repeating this core value once again. A nomadic lifestyle grants you complete freedom. In any shape and form.
Without the office job, you can explore undiscovered places and stay there as long as you want. If you've always dreamed of experiencing life in South America or traveling throughout the cities in Southeast Asia, now you can do it. The opportunity to travel the world is a true privilege that people didn't have before digital nomadism.
And the best part is that you can earn money online while traveling. Isn't that great to build a successful career while exploring the world?
Remote Work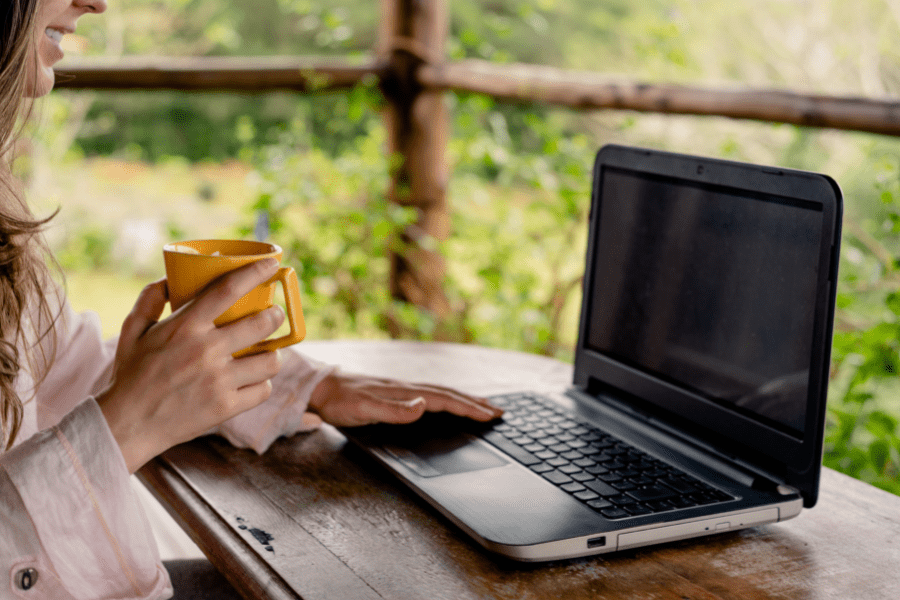 Working remotely has never been easier than today. Once you have internet access, you can earn money online, cherishing your location independence. Forget about office politics and a toxic environment in the office. From now on, you are establishing your work routine and deciding the number of working hours.
Many people mistakenly assume that the digital nomad lifestyle is chaotic and disorganized. But that's not true.
Most digital nomads have a well-structured schedule with an excellent work-life balance. They decide how much time they should dedicate to remote work.
Having their own schedule enables digital nomads to be way more productive and work at their own pace.
When it comes to the environment, you are also choosing the best one for yourself. You can work from your Airbnb or hotel room as a digital nomad. But if you prefer a more vibrant atmosphere, there are multiple coworking spaces and coffee shops for digital nomads.
Better Quality of Life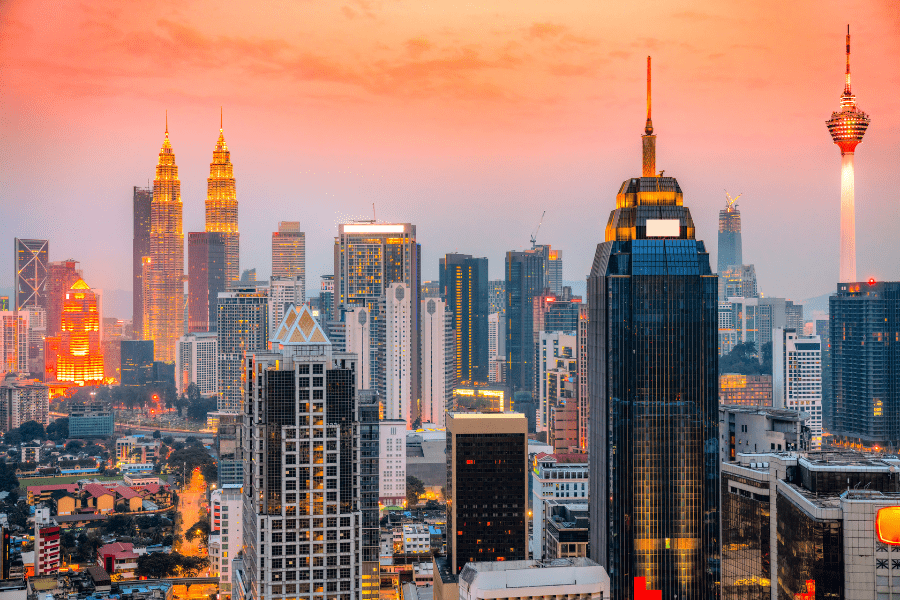 As a digital nomad, you can have a better quality of life without breaking the bank. And if you want to know the secret sauce, here is what most digital nomads do. They just move to more affordable countries.
The lower cost of living enables digital nomads to afford more by spending less. The drastic difference is especially visible to people from the US or UK because they pay at least $1,000 per month on rent in their home country. While in Malaysia, they can live like kings and queens with the same budget for the whole month.
How much money digital nomads spend per month is subjective. The total amount of expenses will solely depend on your way of living, preferences, and location.
But what you need to know is that living a life in a cheaper country means that you can save money and spend them on something valuable. Like, traveling. Do you see the pattern? That's why many digital nomads can travel all the time.
When selecting the destination, digital nomads listen to their hearts and go to the places they have always wanted to visit. Many digital nomads are keen to try living in Bali, a mecca of international expats. At the same time, others choose more off-the-beaten-path destinations in Eastern Europe.
Meeting Like-Minded People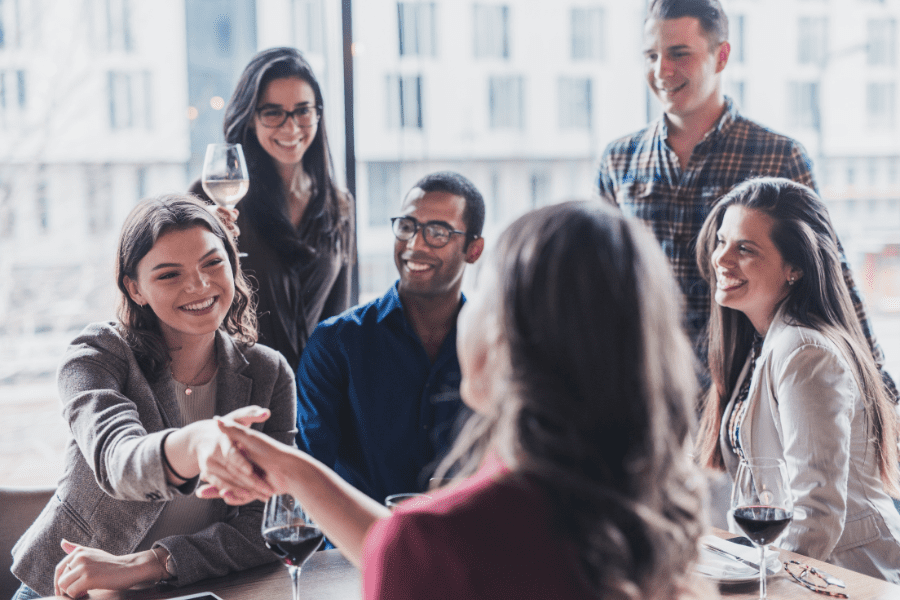 Another advantage of digital nomad life is meeting like-minded people. When you're living a 9/5 life, finding inspiration and new friends who share your values may be difficult. But once you start a digital nomad journey, you'll discover that meeting people of your own tribe has never been easier.
Nomadic life is all about your personal development, and there is a huge difference between having a one-week vacation in a foreign country or actually living there. The digital nomad community is grand. And no matter where you go, making friends will be a piece of cake.
Besides, when you're surrounded by other digital nomads, you will always have a sense of belonging. Something that you may have lacked in your home country.
Traveling the World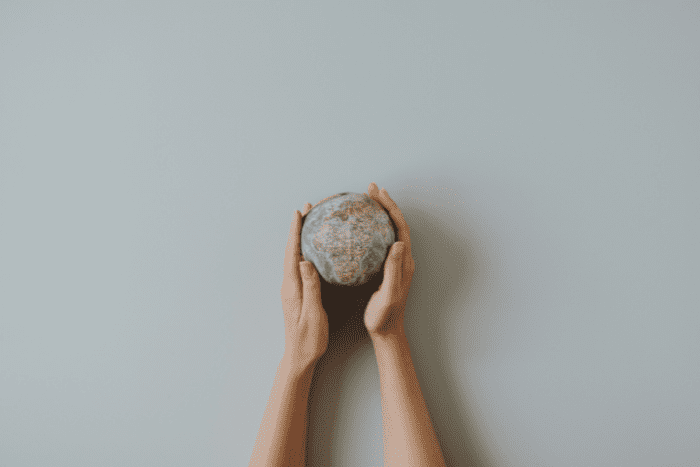 Traveling is the most awe-inspiring experience that any person can have. Exploring new cultures, learning new languages, creating unforgettable memories – as a digital nomad, you can implement and cross out so many ideas from your ultimate bucket list.
One of the best benefits of digital nomad life is that you can push the boundaries and learn so much more about yourself. Besides, it's scientifically proven that visiting new places positively impacts your mental and physical health.
Traveling the world opens new horizons in your head, enabling you to think outside the box. And here at Nomad Capitalist, we know it from our personal experience.
Our CEO Mr. Henderson has spent the past 12 years traveling to over 100 countries, looking for and experimenting with the best places around the world to employ holistic offshore strategies. Everything started from an idea in Mr. Henderson's head that, thanks to traveling, developed into a successful business.
Since then, Nomad Capitalist has helped over 1,500 high-net-worth individuals to become global citizens, legally reduce taxes, and diversify their assets. Set up a call with us today to get your holistic Action Plan.
As you can see, you never know what packing your luggage and leaving your comfort zone can bring you.
Cons of the Digital Nomad Life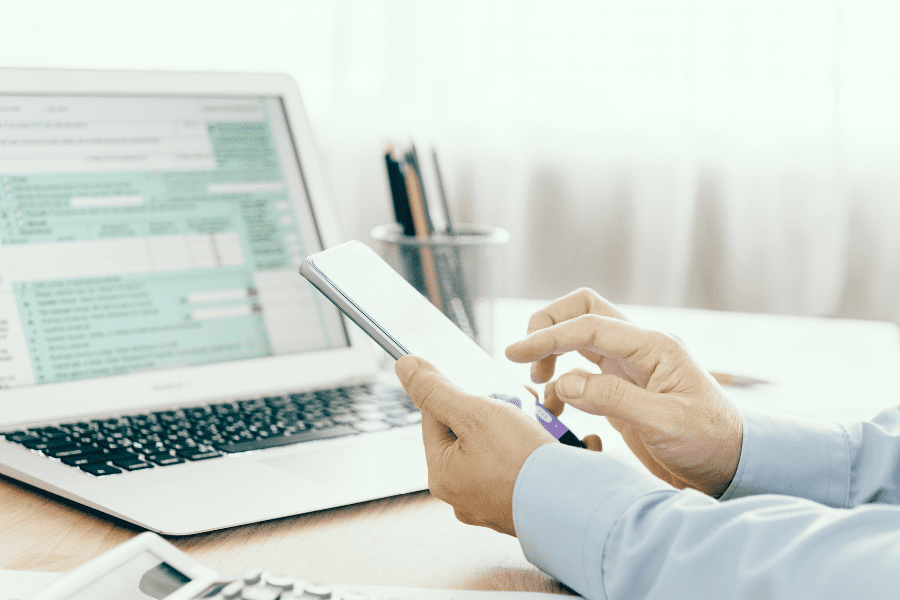 The digital nomad lifestyle may be dynamic and exciting, but it also has some important pitfalls. So, if you're considering becoming a digital nomad, here is what you should keep in mind.
Dealing With Taxes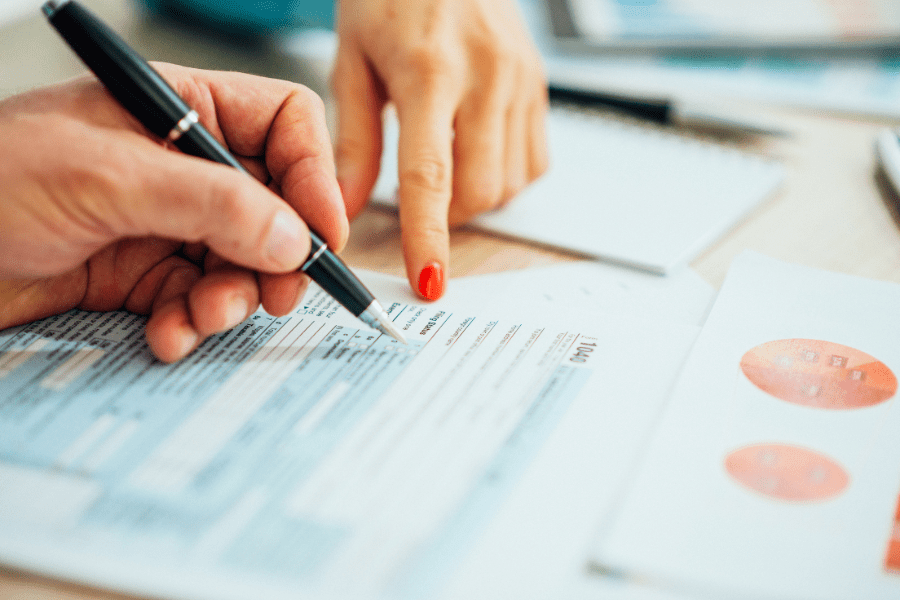 Dealing with taxes is the biggest problem you can face as a digital nomad. Especially, if you're a US citizen. As you constantly move from one country to another, managing taxes and paperwork can be challenging for a reason. And here is what we tell our clients.
First, before you become a digital nomad, you should understand that despite traveling all the time, you still need to have a "base." Whether you want it or not, the banks and tax officials want to know what is your physical presence and tax residence. And a "base" will enable you to tell them where you live.
Having a "base" will make your life easier for other reasons. Once you need to receive paperwork or important documents, you'll have an address to give.
Besides, even if you're seeking wanderlust, having a place that you can call home is essential for digital nomads. At the end of the day, even the most adventurous soul needs his space to recharge after a long getaway.
The second concern you should consider is where to have your "base." And that's where the situation becomes tricky. Technically, all you need to do is get a residence permit. In that case, you can rent, buy an apartment, or make an investment. However, choosing the right destination will depend on your particular case.
Remember that what may work for one person won't work for another. And before making the first move, you should thoroughly study what can be the most beneficial option for you.
So, let us give you some food for thought.
There are accessible residence permits in Asia. But if you've always wanted to live in a European country, getting residence permits in Europe won't be a problem either.
Besides, there are also multiple countries offering digital nomad visas. If you want to learn more, you can look at our ultimate digital nomad visa list.
So, gather as much information as possible and only then choose your tax residency and "base." Set up a call with us today to discover the best country to establish residency as a digital nomad.
Hard to Plan Things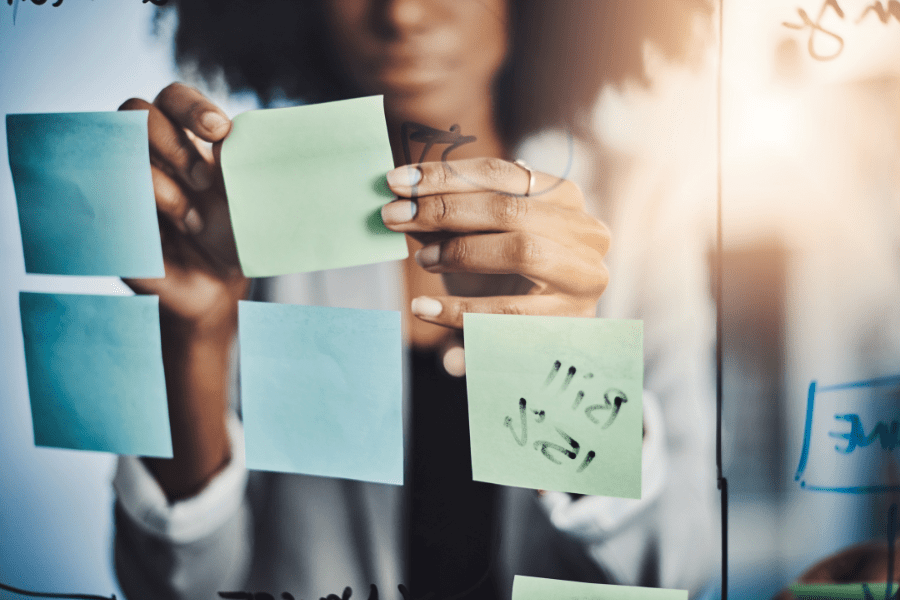 As a digital nomad, you may find it difficult to establish long-term goals. If you're planning to travel all the time, forget about any possible stability.
Yes, digital nomad or tourist visas grant you the legal right to stay in a country for a fixed amount of time. It can be months and sometimes even years.
But what is going to happen when the visa expires?
That's the question that makes digital nomads anxious. Our recommendation is to take it easy, but stay prepared. Be present at the moment and enjoy every single experience you may have during your stay. And once it's time to leave, you will have another terrific destination in mind.
Dependency on Wi-Fi Connection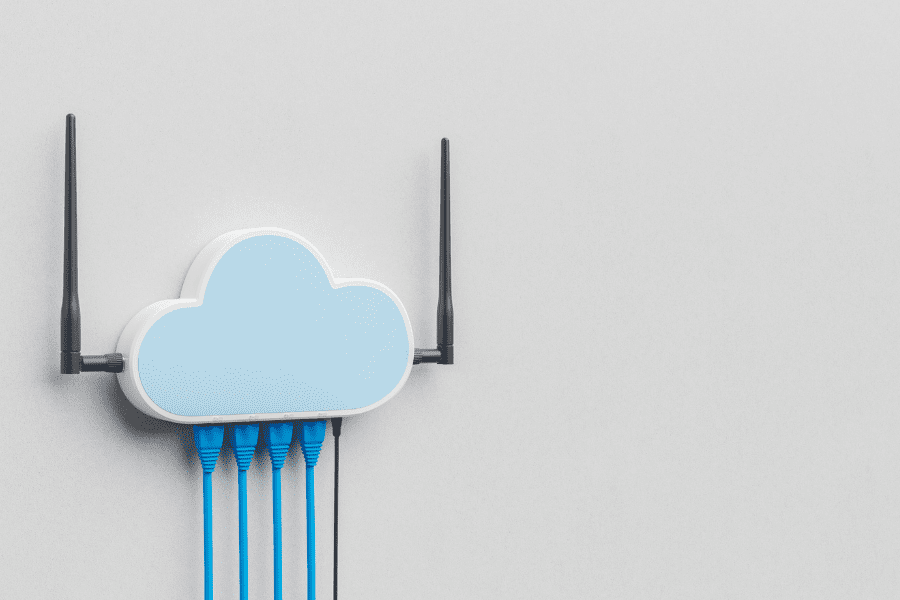 Having remote work grants you more freedom but, at the same time, makes you more dependent on an internet connection. And for a digital nomad, the internet is the bread and butter.
We believe you'll agree that nothing is worse when you can't complete the task on time. Or when your important business call has been disconnected because of the slow internet.
So, if you don't want to get in trouble, spend time doing some research. There are countries with the slowest internet speeds that you should avoid or at least be prepared to visit. Make sure you have stable internet on your smartphone that you can use as a backup anytime.
Otherwise, give preference to the countries with the fastest internet to always be online.
Moving All the Time Is Difficult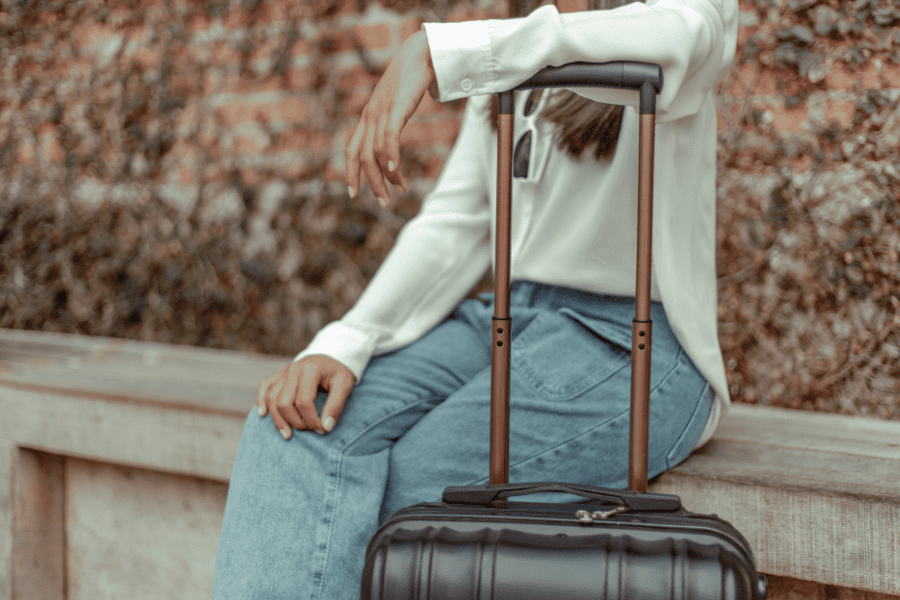 Digital nomads are used to spending a few months in one country and the next months in another country. And it may be frustrating sometimes.
Just imagine. You just established a new routine, found the best coworking spaces in town, and became friends with other remote workers.
And when you feel that you're all set, your digital nomad visa expires, and you must pack your luggage. Again.
If you value stability more than being constantly on the go, the digital nomad lifestyle may not be the right fit for you.
To Sum Up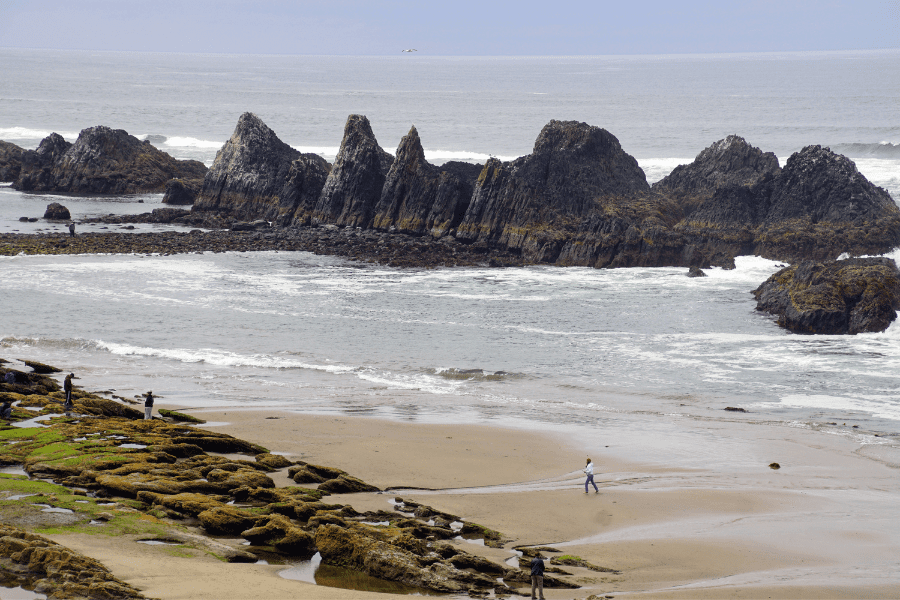 At Nomad Capitalist, we highly value everything digital nomadism stands for.
For us, being a digital nomad means simply finding a better place in the sun.
In the past years, we have helped 1,500 high-net-worth individuals go where they're treated best. Whether you're a veteran digital nomad or just starting out, we can help you develop a holistic offshore strategy that adds immense ease and value to your nomadic lifestyle. Set up a call with us today to get your holistic Action Plan.
Digital Nomad Lifestyle FAQ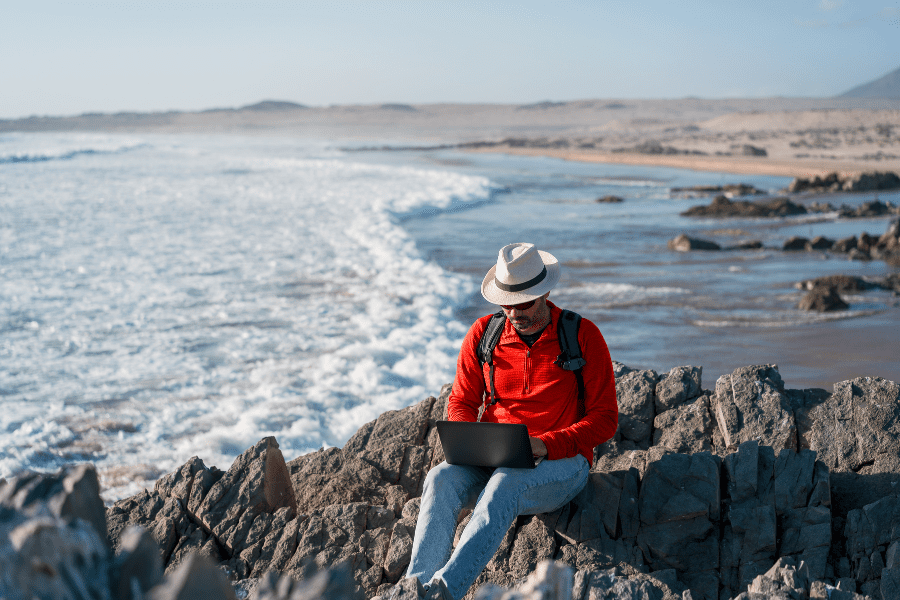 Is Being a Nomad Worth It?
If you want an honest answer, we would say that being a nomad is a gift that not everybody can appreciate.
To become a digital nomad and actually enjoy this lifestyle, you must be curious, fearless, and passionate about discovering the unknown.
A digital nomad lifestyle would be an excellent fit for people who like to be on the constant move and explore new places.
So, if you're one of them, you should definitely give the digital nomad lifestyle a try.
What Are the Advantages of Digital Nomads?
Digital nomads have endless advantages, and freedom is one of the most important ones.
Imagine yourself as the ship captain who decides the direction and destination.
As a digital nomad, you can work remotely and design your lifestyle on your terms. You can build your unique routine and work any time you want from any place. If you feel the most productive in the evening, who said you couldn't work in the evening? Of course, you could.
Or, if you feel unwell and need to take a day off, you don't need anybody's permission.
From now on, you are your own boss.
Digital nomadism allows people to meet like-minded souls and find inspiration in daily interactions with others. You will find yourself on a never-ending adventure.
You'll learn more about cultures, explore new places, establish new routines, and build new friendships. All this is a part of the digital nomad lifestyle.
What Are the Disadvantages of a Nomadic Lifestyle?
For people who value stability, a nomadic lifestyle may be too overwhelming.
Digital nomads move from one place to another, which may be frustrating if you prefer to follow the same routine.
Another disadvantage is that remote work means you are heavily dependent on an internet connection. For digital nomads, problems with the internet can cost their income.
Besides, if you like to plan your life for years ahead, digital nomadism may be too carefree for you.
How to Pay Taxes as a Digital Nomad?
Before becoming a digital nomad, you should decide where to hold a tax residence. Even if you're planning to travel non-stop, you still need a physical location to manage your taxes and paperwork.
How to Make Money as a Digital Nomad?
Most digital nomads have remote work online. Some of them are independent freelancers and work directly with companies. Others have location-independent business projects that generate passive income.