This article will answer all your questions on how to get EU citizenship, the different methods involved plus the rights and benefits all EU citizens receive.
We start by taking a look at what EU citizenship is and the advantages it offers, alongside the added advantages of being an EU passport holder.
Finally, we look at the various methods to obtain European citizenship, with details on the best national citizenship programs to apply for in each case, before answering some of the most commonly asked questions about obtaining citizenship in the European Union.
Do you have specific questions about how to become an EU citizen? Talk to the experts today. We create holistic strategies for our HNWI clients which combine residence and citizenship programs with investments, offshore banking and legal tax reduction to ensure they go where they're treated best. Take the guesswork out of moving to Europe and skip to the front of the line with a Nomad Capitalist Action Plan.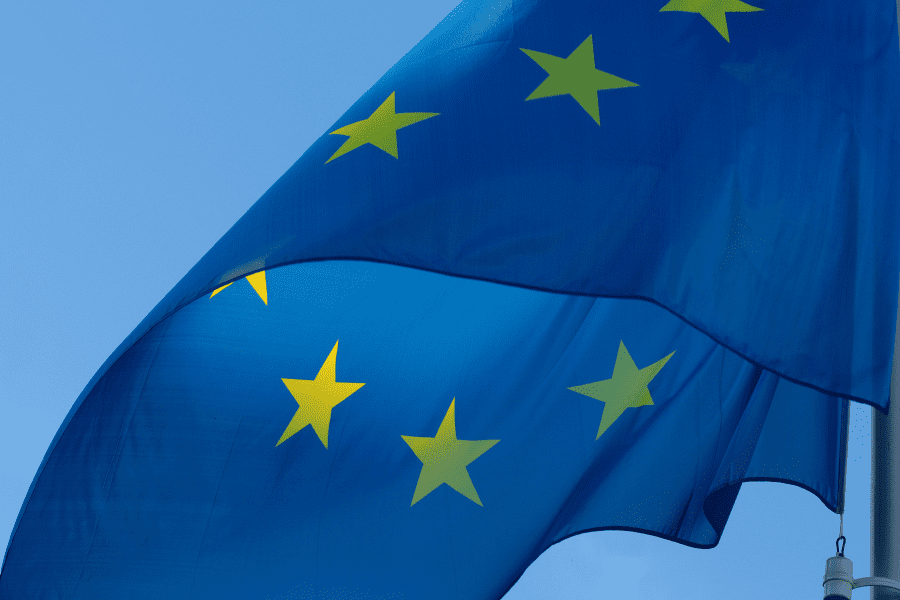 EU Citizenship – TLDR
Getting EU citizenship can provide a wealth of benefits for you and your family which can be passed along to future generations. There are several methods available, from costly but quick citizenship by investment programs to the more complicated but inexpensive citizenship by descent method.
Each has its own pros and cons and the best method depends on exactly what you wish to achieve. If you're interested in becoming an EU national but you're unsure which path to take or which country to choose contact us today, and we'll ensure you make the best choice.
What Is An EU Citizen?
Europe is a community of prosperous, stable and culturally-diverse nations all sharing the same goals and values. These include a commitment to democracy, diversity, human rights and the rules-based order.
Although member states are represented by the European Parliament in Strasbourg, every EU country retains its own cultural identity and political autonomy within the union.
Following the 2016 referendum to leave the EU, known as Brexit, the United Kingdom officially exited the union in February 2020, leaving many issues regarding trade and borders unresolved.
There are currently 27 EU member states, though more are expected to join the union in the coming years, creating some exciting opportunities for investors.
If successful, the new wave of accession countries will join the ranks of existing EU citizens who enjoy the right to free travel throughout each EU member state.
EU citizens also have the right to live and work anywhere within the EU and enjoy additional travel privileges worldwide.

Benefits Of EU Citizenship
Being an EU citizen opens up lots of doors granting all the rights and privileges granted under EU law. Living in Europe also means quality healthcare, clean, safe streets, and political and economic stability.
Once you become an EU citizen this citizenship can be passed along to family members.
All of the 27 EU member countries offer dual citizenship, so you don't have to give up your current nationality if you don't want to.
In most cases you can enjoy dual citizenship, no questions asked, though other countries are slightly more particular. So if you're looking to obtain a second passport in Europe (or anywhere else for that matter) but are unsure as to what path to take, get in touch with our team who can advise you on the process.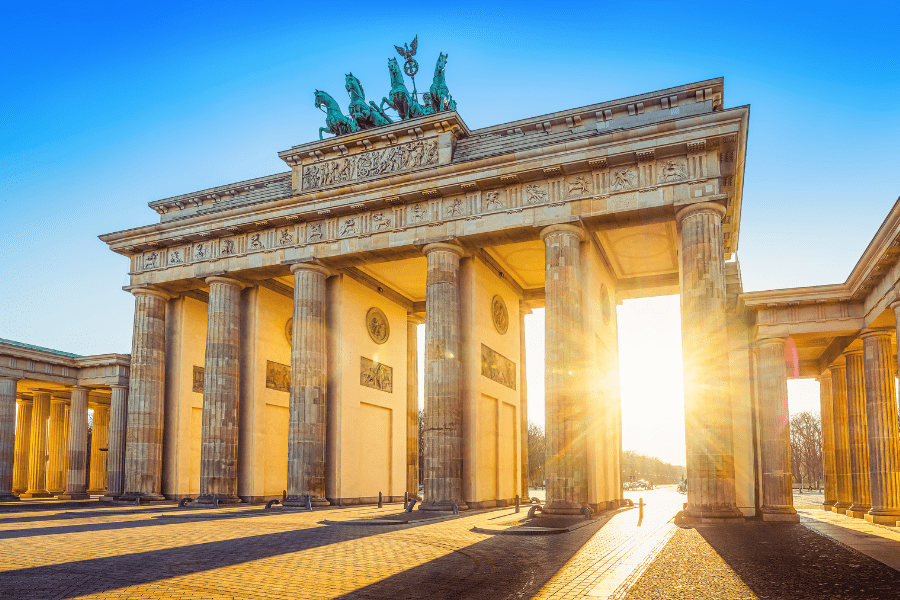 EU Passport Benefits
An EU passport grants you visa-free travel to each EU country.
Plus, since most countries view Europe in a positive light, carrying a European passport opens up even more doors allowing you to travel easily throughout the world.
In our list of the top ten best passports in the world, six are EU members. Topping them all is tiny Luxembourg, whose passport lets you travel visa-free to 174 countries.
As an EU passport holder you not only get more freedom to travel, you also gain more freedom to invest.

Europe's Economic Benefits
As an EU citizen, you get to pick and choose the type of tax system you want. If you don't like the system you can vote with your feet and move elsewhere.
Although many European countries have high taxes, that's not always the case. As a general rule, most northern countries like Germany and Denmark have higher taxes but provide excellent public services.
Southern countries like Greece and Italy, meanwhile, have a flat tax system where you can opt to pay an annual flat tax of €100,000 regardless of the amount of income you've earned.
Further east you'll find countries with low income tax rates like Hungary and Bulgaria, where the rates are 15% and 10% respectively.
Finally, you have countries which are more geared towards entrepreneurs like Cyprus and Ireland with corporate tax rates of 12.5%.
Ireland, in particular, has proven popular with US tech firms looking to enjoy generous tax breaks while gaining access to the European market, known as the EEA.
The EEA is a grouping of EU member states plus other European countries which have been granted access to the common market.
As an entrepreneur with EU citizenship, you gain full access to the European Economic Area with a combined population of 453 million people.
This includes total freedom of movement throughout Europe, allowing you and your family to travel, live, work, study and invest anywhere within the European Union.
How To Become An EU Citizen
The five main ways to obtain EU citizenship are:
Citizenship by investment
Citizenship by naturalisation
Citizenship by descent
Citizenship by marriage
Citizenship by exception
While these are the most common ways to gain citizenship of an EU country, they're not necessarily the only options open to you.
Citizenship by investment: this is by far the most straightforward method of gaining citizenship, and also the swiftest, but it's also the rarest and most expensive option.
Citizenship by naturalisation: this path is easily the most common method of becoming an EU citizen, though it requires you to obtain permanent residency in the country first, before applying for citizenship.
Citizenship by descent: if you have European heritage, as many people do, then you can apply for citizenship by descent. This is by far the most affordable option but it can also be the most complicated as you will be required to provide documentation to prove your ancestral connection to the country.
Citizenship by marriage: this is another popular method for non-EU nationals to obtain European citizenship. If your partner is an EU citizen then this may well be the best option. It's worth noting that many EU countries also recognise same-sex partnerships.
Citizenship by exception: this is the rarest of all the options but worth mentioning nonetheless. Some countries grant honorary citizenship to those who have made exceptional contributions in certain fields of endeavour, for example, science and academia, arts and culture or sports.
Keep in mind, however, that every EU country is different and has different immigration laws. Knowing the specifics of each country's laws in advance makes all the difference.
Though we're guessing you don't have the time to familiarise yourself with the detailed immigration policies of 27 EU countries (and counting) so we've made the whole process easier. Save yourself the hassle of endless research, expensive miss-steps and getting the run-around from bureaucrats by becoming a Nomad Capitalist client.
EU Citizenship By Investment
Citizenship by investment is one of the most popular offshore options for our clients.
Take note, however, that while there are still many programs available, the number of citizenship by investment programs worldwide is steadily decreasing.
These types of programs originated in the Caribbean and that's where the majority of these programs still exist. Popular options include St Lucia, St. Kitts and Nevis, and Antigua and Barbuda.
In each case, the cost of citizenship is just €100,000 making them ideal entry-level citizenship options for those looking for a second passport. Indeed all three countries have just recently been added to Canada's visa-free travel list, boosting their value higher. And you'll find plenty of companies charging far less than we do to flog you one.
If you come to us and say that all you want is to buy a second passport the first question we'll ask you is, why?
Especially when you can avail yourself of additional tax benefits and investment opportunities that are there for the taking.
If you want the very best for you and your family, then go for the Rolls Royce of citizenship by investment programs and get yourself a Maltese passport.
Now Malta citizenship doesn't come cheap. You can pay €738,000 for yourself and obtain citizenship in three years. You can also fast-track your way to becoming an EU citizen by paying €880,000 and you'll become a citizen in one year. You can also extend this to your dependents and children.
Granted, there's a lot more time and money involved compared to a Caribbean passport but you also get far more benefits.
Most notably, the chance to gain EU citizenship in a year.
And if that sounds too good to be true it's because very soon it won't be. So you need to get in touch with us now to secure it.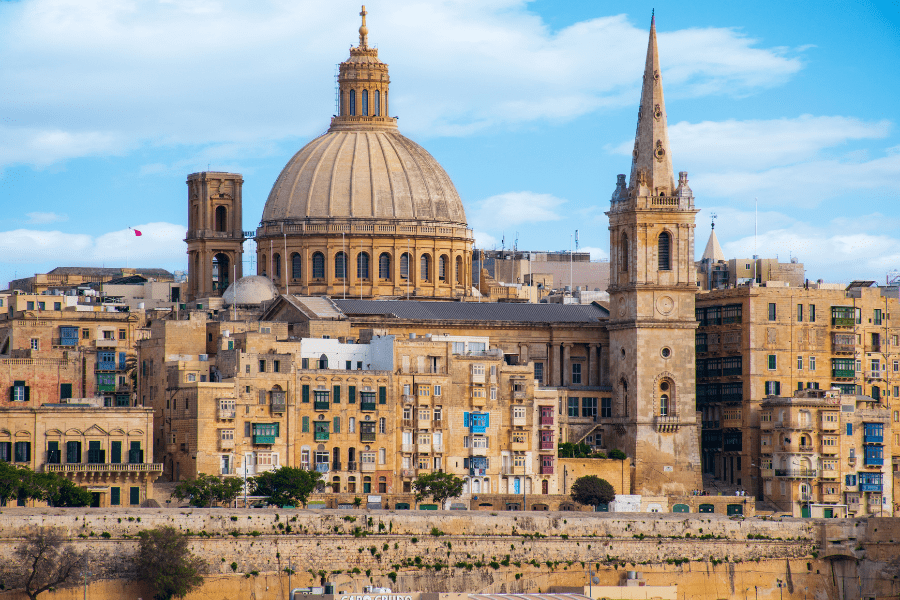 A year from now you could be an EU citizen, or then again you could be reading the news about how the program was cancelled.
As we mentioned, these types of programs are closing rapidly. This is particularly prevalent in Europe where Malta is currently the only citizenship by investment game in town.
Similarly, Europe's golden visa programs are also under threat.
Citizenship and residency by investment – what's the difference?
Citizenship by investment programs are also known as golden passports. Provided you meet the requirements and pay the price you obtain citizenship of that country.
The next step down from this are residence by investment programs, also known as golden visas. By investing a set amount in a country's economy you obtain permanent residency.
Investment opportunities include donations to the economy, government bonds or, as we generally recommend to our clients, real estate investment.
This residency then allows you to legally reside in the country, in some cases allowing you to eventually apply for citizenship.
So you're investing more time, but less money and the amount of each, as well we the physical presence requirements, depends on the specific golden visa program you wish to apply for.
Golden Visa Programs
If Maltese citizenship by investment seems too pricy, you can always apply for a Maltese golden visa instead.
But again, you'll need to hurry.
Europe's golden visa programs are closing fast. Early in 2023, Portugal announced it was closing its program, then Ireland closed its program days later.
Malta is now under increasing pressure to close its golden visa program so time is of the essence. So take advantage now while you still can and get in touch with us today to discuss the best way forward.
To be eligible you must hold a minimum of €500,000 in assets of which €150,000 are financial assets. You are also required to purchase a property valued at between €300,000 to €350,000 (depending on where the property is located) and pay additional government fees and contributions, so realistically you're looking at around €400,000 all-in.
Processing time takes around four to six months, after which you can enjoy permanent residency in Europe.
Malta is currently the best golden visa program in Europe but we also urge you to look at what else is on offer.
We're expecting Spain's golden visa program to be the next in line to close and, even then, there's increasing pressure to remove the real estate investment option, meaning we're less likely to recommend it to clients.
So another option worth investigating is Greece's golden visa program. It may not be as popular as Malta's but it is cheaper, plus, if done correctly, it allows you to take full advantage of the country's flat tax regime. The downside, however, is you're less likely to become an EU citizen by naturalisation in Greece compared to other EU countries.
So if you're looking for an EU residence permit with the eventual goal of citizenship of the European Union get in touch with us today to discuss options.
Citizenship By Naturalisation
Citizenship by naturalisation is the slow-and-steady path towards becoming an EU citizen.
First, you will need a residency permit which allows you to legally reside in that country.
There are other ways to obtain residence besides residence by investment schemes.
For example, an EU blue card is a residency permit granted to those who work for an EU-based employer. Some EU countries also offer dedicated digital nomad visas for remote workers who meet specific conductions.
Again, it's worth mentioning that the specifics of each of these EU residency programs varies, as do restrictions on third-country nationals.
Plus, if you do manage to obtain permanent residency in Europe your naturalization timeline will also vary depending on the country.
Become an EU citizen through naturalization
Only legal residents are allowed to become EU citizens. So, if you wish to become an EU citizen through naturalization you must first obtain residency in the country of your choice.
The timeline varies from country to country, but in most EU countries it takes five years.
Some countries may require you to pass a citizenship test and a language test. Alternatively, you could apply for Irish citizenship, which has neither.
If you're not sure where to go, what approach to take or if you're just confused by all the different laws of the various EU member states, contact us today and we'll help you find the best citizenship option for you.
EU Citizenship By Descent
Getting EU citizenship by descent is one of the most cost-effective ways of becoming an EU citizen, though it can quickly become complicated for the uninitiated.
One must first be able to prove an ancestral link to a European country and provide the documentation to support that claim. And, to make matters more complicated, every European country's citizenship by descent program is different.
Proving an ancestral claim to Europe is easier for some than others. If you are from the US, Canada or Australia, for example, there's a strong chance that you have European ancestry.
Latin Americans, meanwhile, may be able to claim citizenship by descent in Portugal or Spain, as, indeed, can sephardic jews who can obtain citizenship thanks to both countries' right of return laws.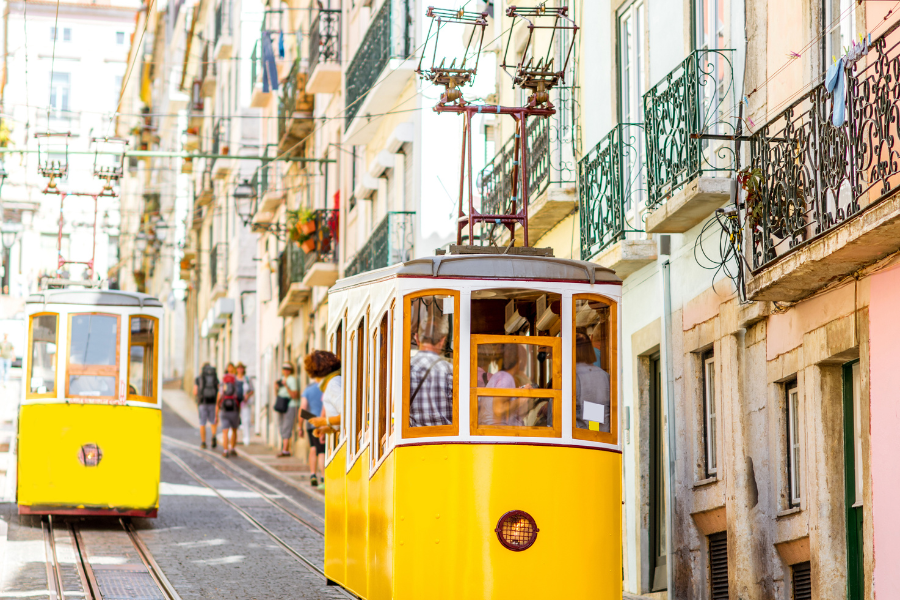 How to Apply for European Citizenship by Descent
To apply for European citizenship by descent you must first collate all the necessary documentation to make your claim.
Depending on the nature of your ancestral connection, and the country you're applying in, this might take some serious digging before you can even begin the application process.
For example, imagine you're a third-generation American trying to track down a copy of a birth certificate from a grandparent who left a country that no longer exists (Czechoslovakia or Yugoslavia) to move to America.
True you have ancestry in that country but only a handful of basic phrases and no idea how to navigate the bureaucracy there.
So that's where we come in. Our knowledge of Europe's various citizenship programs prompted us to launch our very own citizenship by descent service.
We help you with everything from collecting all the relevant documents to submitting your application and will continue to provide assistance and support throughout the entire process.
Best European Countries to Obtain Citizenship by Descent
Ireland offers one of the world's easiest citizenship by descent programs in the world.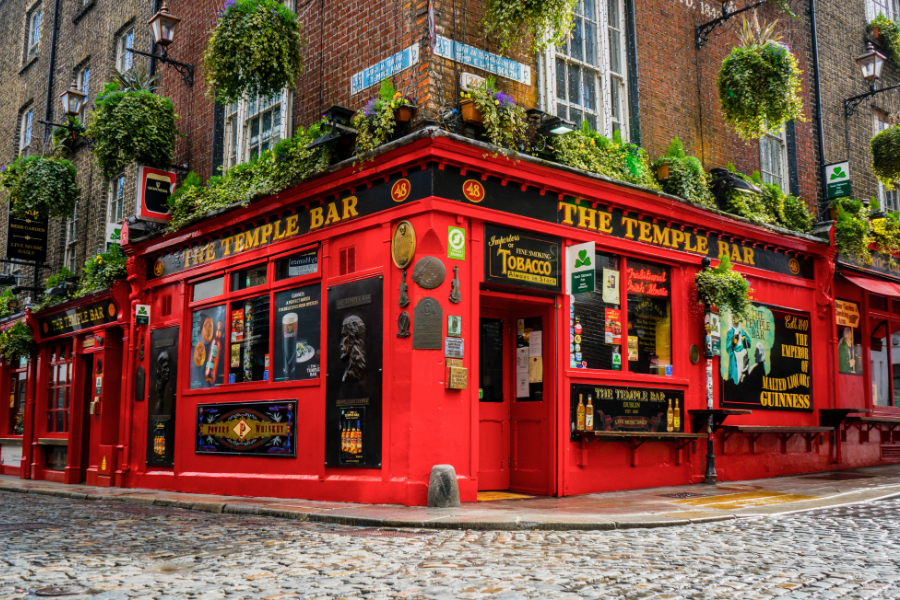 You can apply for Irish citizenship if your parents, grandparents or even great-grandparents were Irish. Not only do you get EU citizenship, but you also get one of the best EU passports available. And since Ireland allows for dual citizenship, you can still keep your current nationality.
EU Citizenship Through Marriage
If you don't have European ancestry or large sums of money to invest then one tried and trusted path to citizenship still exists, citizenship by marriage.

If you have an EU spouse and a marriage certificate this should be a relatively straightforward matter, if not, well I guess it's time to turn on the charm.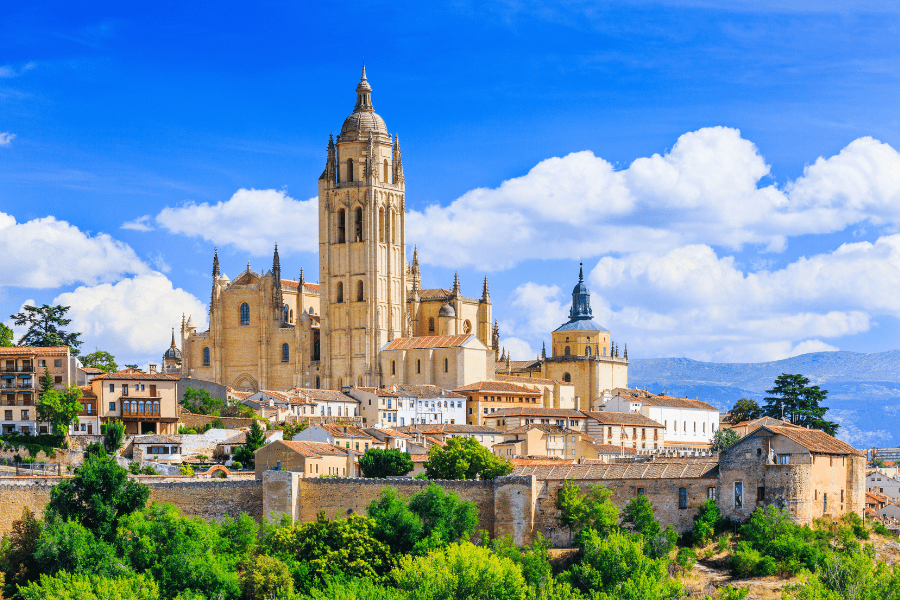 EU Citizenship By Exception
Although this is generally quite rare, individuals have been granted citizenship in Europe based on their exceptional contributions to society. For example scientists/academics, artists, athletes and so on. You need to be exceptional in your field so, unless you have a Nobel prize coming your way, or you've just been signed to one of Europe's biggest soccer teams, you can probably skip this one.
EU Citizenship – The Speculative Investor's Approach
Now there's another option too. Become a citizen of an EU candidate country and then wait until the country joins. Of course, there's no guaranteed timeline here, because nobody knows for sure when (or technically speaking, if) any of the candidate countries will join.
Having said that, here are our five best picks.
Montenegro

Serbia

North Macedonia

Albania

Georgia
Montenegro
This is our best pick as we think it's going to join Europe sooner, rather than later. It also offers citizenship by investment and has a thriving real estate market.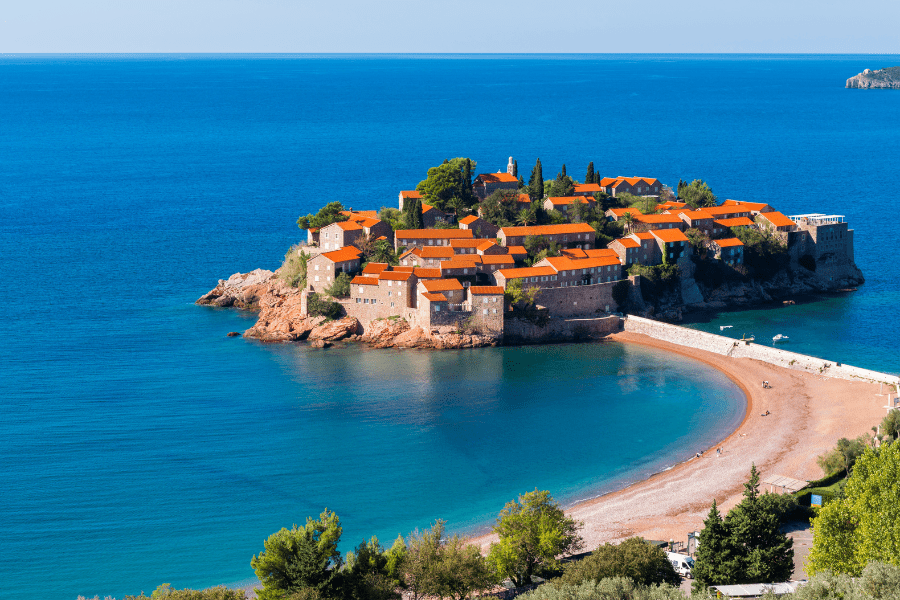 Serbia
Neighboring Serbia also offers some interesting residence options and real estate.
North Macedonia
The third former-Yugoslav republic on our list, North Macedonia is a business-friendly country offering citizenship by investment from as little as €200,000
Albania
Albania might not be the top of most people's European destinations but it does offer some interesting residency options and highly affordable living.
Georgia
Regular readers will know how much we love this underrated Eastern European country. Georgia is a tax-efficient and business-friendly country with a thriving real estate market. We also think it's a fantastic country to set up an offshore company.
Just don't expect the country to join Europe any time soon. It is a candidate country, but when it will join is anyone's guess.
European Citizenship – Conclusion
As you can see, there are many paths to European citizenship, from fast-track investment to long-term naturalisation, or maybe you can get lucky through ancestry or marriage.
Since most EU countries also offer dual citizenship, European citizenship is also a great way to obtain a second passport. Having a European passport will certainly enhance your travel freedom, most of our top-ranked passports are European.
European citizenship can be passed along to your family members and, once you have citizenship you are free to move and live in any other EU country.
By taking advantage of some lucrative investment schemes, you can speed up the process or you can play the long game and obtain citizenship through descent and spend little to nothing.
The opportunities are there, though they're diminishing each year. In this ever-changing world of ours, even the European ideals of openness are being tested. That's why we urge you to get in touch today, because the opportunities that exist now, may not exist tomorrow, so now is the time to get things rolling.
Become An EU Citizen – FAQ
Can US Citizens Get EU Citizenship
Yes, US citizens can become EU citizens and enjoy dual citizenship.
The US and Europe share double tax treaties so you won't be double taxed but you will continue to be liable to pay US taxes unless you choose to renounce.
Can I get EU citizenship if I live in an EU country for a while?
Yes, but you will first need to obtain a permanent resident country to legally reside in that country.
The path to naturalisation will then depend on the amount of time it takes for a resident to naturalise in that country. This can range from three years up to ten years.
How Long Does it Take to Get EU Citizenship?
Again, this depends on the country you are applying to and the citizenship path you choose. Naturalisation can take up anything from three to ten years or you can get fast-track citizenship in one year through Malta's citizenship by investment program.
Does Malta offer citizenship by investment?
Yes, Malta offers a citizenship by investment program as well as one of Europe's few remaining golden visa residence programs.
We consider Malta's offering to be the top-tier citizenship by investment program in Europe or anywhere else. However, we're also certain that, for political reasons, these Maltese programs are under severe threat of closure much like what happened to the Irish and Portuguese programs that's why we urge you to contact us today to discuss your options.
What are the benefits of an EU passport?
Having a European passport means you can travel freely throughout Europe and to many other countries visa-free.
Having an EU passport is also a powerful document in its own right, guaranteeing you the rights and privileges of an EU citizen.
Can I travel to other EU countries visa-free if I get European citizenship from any EU country?
Yes. You also have the right to live and work in any European member state.
What is the best EU citizenship program?
This largely depends on the type of citizenship you wish to apply for.
If you're patient and willing to play a longer game, Ireland offers the best citizenship by descent program that lets you trace your heritage as far back as your great-grandparents.
Do you have family ties to Europe but not sure if you can apply? Talk to us today about our citizenship by descent service – you might be eligible for EU citizenship without even knowing it.
For those who want citizenship fast, we advise you to choose an investment program. These opportunities are shrinking so time is of the essence.
We consider Malta to have the best investment program available. It's notably more expensive than other programs in non-EU countries but if you want the best, and you can afford the best, then Malta is the way to go. Contact us today and you could be an EU citizen in a year.