Montenegro Citizenship By Investment: The Ultimate Guide
Become a citizen of Montenegro and get a passport offering visa free travel to 120+ countries.
Invest a minimum of € 350,000
Get your passport in 3-6 months
Visa-free travel to 120+ countries
Update 2022 – Montenegro will terminate its Citizenship by Investment program as of December 31st, 2022. 
Montenegro has extended the program's termination from its original set date of December 31st, 2021 to December 31st, 2022. One of the reasons for this is the underwhelming demand for the Montenegro CBI program. Another reason is that the European Union – which Montenegro aspires to join – disapproves of the program. Montenegro will continue to receive applicants for the program until the set date only.
Have you always wanted European citizenship, but don't want to shell out a million or more to get citizenship in Malta or Cyprus? We've got good news! The newest kid on the citizenship by investment (CBI) block is the Montenegro CBI program – and we're sure it's going to give other CBI programs a run for their money. 
Montenegro is not a member of the EU yet, but it's predicted to join by 2025. Sure, there can be no guarantees, but it's a country that is safe and stable, a member of NATO (highly beneficial for a small country) and is already using the euro, so the chances are high. Can you afford to take a gamble and buy European citizenship for cheap in order to get the full benefits of living and working anywhere in the EU in five years? The choice is yours. 
We will say is this though: Montenegro is an ideal location with pristine nature and a balmy climate. Even though plenty of Nomad Capitalists have been lured to vacation in Montenegro and have reveled in its luxuriousness – including Andrew, who has a vacation home there – not many have realized that it also presents some extraordinary investment opportunities. 
Considering that it's come this far in just 15 years (Montenegro regained its independence in 2006), it really is a largely undiscovered destination for western investors in Europe. The Montenegro CBI program was opened in 2019 and will run to the end of 2022. It also has a cap of 2,000 applications – so if you're interested, you better hurry up!
Still unsure? In this article, we will break Montenegro citizenship by investment program down and discuss its nuances, to help you make an informed decision.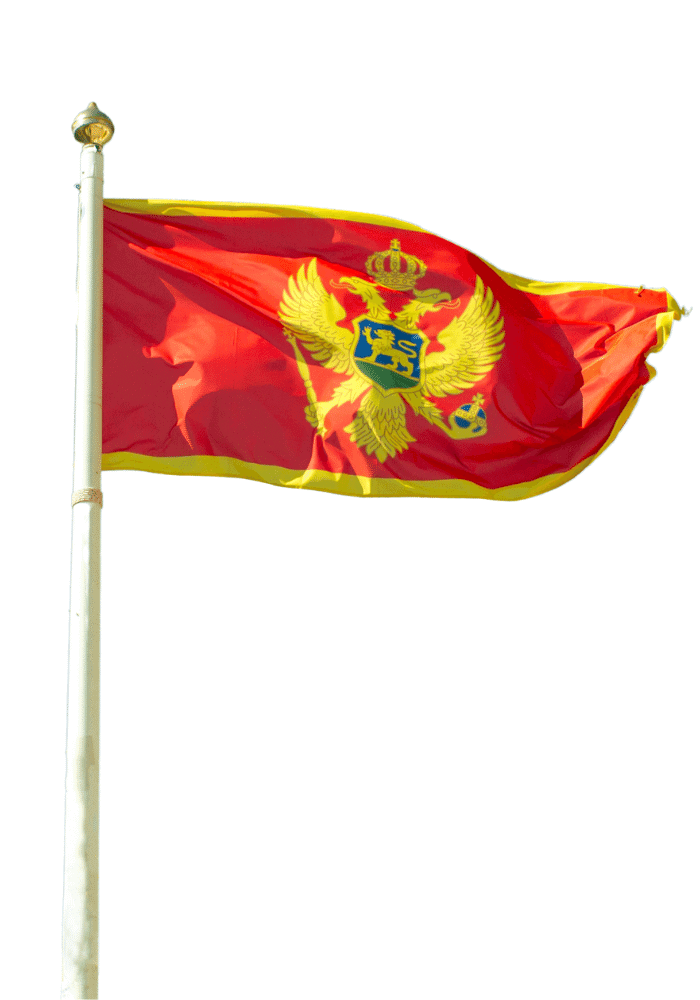 Montenegro Citizenship by Investment: The Basics
Before we can get to the nitty-gritty of the Montenegro CBI program, you need to understand what a Citizenship by Investment program is exactly. If you're already in the know, feel free to keep reading.
To summarize, CBI is typically obtained by making an investment into government bonds, real estate, or specific industries in order to fast track citizenship. You can learn more about what citizenship by investment is and how it works here.
Why Montenegro CBI?
Before we explain why Montenegro is a great proposition: are you one of those people who would first have to ask: "Where is Montenegro?" There is no shame in that! It's a tiny slither of a country tucked away in Southeastern Europe, and it's definitely easy to miss.
Montenegro might be small, but it's got plenty to offer. It has access to the glimmering Adriatic Sea, some of the prettiest mountain landscapes in Europe (featuring ski resorts), historic walled towns, and it's well on its way to becoming the next Croatia. It also has the sex appeal as a tourist destination seeing as one of the world's most luxurious yachting marinas, Porto Montenegro, is located there.
Up until very recently, the world had no idea Montenegro existed. This is because it regained its independence only in 2006 after its citizens cast a ballot to split up the State Union of Serbia and Montenegro. Ever since, it has avoided international conflict, become a member of NATO, and it has unilaterally (with no representation in the European Central Bank) adopted the euro as well.
Montenegro is also a leading candidate for EU accession, and it has been working hard to integrate EU legislation into its national law, too. It has been slowly fulfilling the criteria set out by Brussels, so the general consensus is that Montenegro will be admitted to the union. The soonest that will happen is in 2025. Then, its passport holders will get visa-free access to all Schengen countries. Not only will they be able to travel there, but also settle, work and study in any European country.
The Economy of Montenegro
A huge part of your decision to invest in a country should depend upon its economy. After all, you're not just looking to gain a passport, but ideally make some money in the process. Montenegro is a very young country, which has interesting implications for interested investors.
The good news is that despite its difficult past, Montenegro is now one of the fastest-growing economies on the Balkan Peninsula. Its GDP grew 4.9% in 2019, and it's finally making western investors look its way. Energy and agriculture sectors play a significant role in Montenegro's economy, but it is tourism that accounts for nearly a third of the country's GDP. 
With a 300 kilometer dramatic coastline and multiple pristine mountainous areas, it's little wonder that Montenegro attracts over two million visitors yearly. To diminish the reliance on tourism, the government has realized that it pays to be foreign capital friendly, and has tried to steer a direct course for political and economic stability. Unfortunately, it is still hindered by two factors: widespread corruption and public debt. 
Montenegro ranks only 67th out of 180 countries by Transparency International. Plus, it also has one of the highest public debt to GDP ratios in South-Eastern Europe, and rising. We believe that if they stay on track and gain EU membership, Montenegro will eventually deal with its corruption and public debt issues, as other Eastern European countries have. 
Ties With Russia
While the western world has been largely oblivious to the fact that Montenegro exists, Russians have been actively investing there. If you're going to invest in Montenegro, you have to keep in mind that you'll be going up against Russian investors who have been working in Montenegro for decades.
For example, over the last decade, investment from Russia came to about a third of Montenegro's GDP. And that's not taking into account that about a third of all foreign companies in Montenegro are owned by Russian citizens. They can often outbuy western investors because they buy more on impulse and less on numbers. In other words: they don't care about the price per meter if it "feels right". 
In a way, we think that the Montenegro CBI program was set up for Russians. They are already looking for investments in the country – so to sweeten the pot, the Montenegrin government has decided to throw in a passport and secure those investments.  There has been no data published on the nationalities of applicants yet, so it remains to be seen if Russians make up the majority.
Main Pros of Montenegro CBI
EU Citizenship Play
If  Montenegro joins the EU, this is your cheapest path to eventual EU citizenship.
Lowest Price in Europe
The minimum investment of €350,000 makes Montenegro the cheapest CBI in Europe.
Short Residence Requirement
Spend just 5 days in Montenegro in a 5 year period to renew your passport.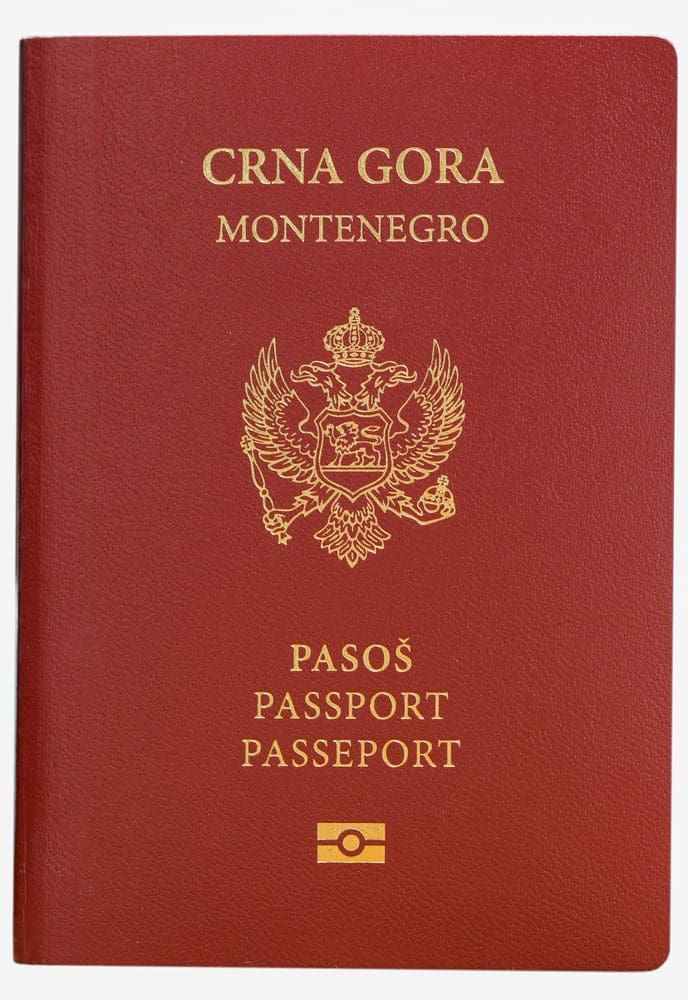 Visa-Free Travel
Visit 120+ countries, including the UAE, Macedonia, and Russia. 
Breathtaking Nature
Montenegro has everything from stunning beaches to forests to ski resorts.
Access to Europe 
Utilize Montenegro's infrastructure to do business throughout Europe.
Montenegro Citizenship by Investment Program Progression
Montenegro flirted with having a CBI program back in the mid-2000s. They got a considerable amount of political flack over it, and quickly shut the talks down. Years of debates and discussions followed. If we know anything about the Balkans, it is that things tend to move slowly here.
More concrete rumors about Montenegro's CBI program were swirling around for the past five years until it was officially announced in July 2018. Finally, it launched on January 1st, 2019. The difference from other CBI programs is that Montenegro has an expiration date – which is the 31st of December, 2022. Within the three years the program will run, only 2,000 people will be able to get Montenegro citizenship.
In this period, it has been estimated by the International Monetary Fund that the CBI program will raise €530 million. "The program will have significant positive effects in generating revenues, primarily through attracting new investments," they have said. But, that's not all. The International Monetary Fund also estimates that the program will have wider reverberations on the economy, accounting for over 11% of its GDP.
Initially, we felt that Montenegro didn't offer much to the Nomad Capitalist, but we said the same thing about the Turkish CBI program when it first launched. Turkey has since turned their program around, as it was a massive flop in the beginning. We expect Montenegro will do the same.
Montenegro's Citizenship by Investment program will excite high-net-worth investors because of its nearly-EU status. For many, it will be worth the gamble, and they will commit to investing €365,000 – the cheapest way by far to buy European citizenship at the moment. Of course, there's also the sex appeal that Montenegro has: luxurious, Mediterranean, safe, and stable. It's definitely far above the competition in nearby Moldova and Bulgaria.
How Does the Montenegro CBI Program Compare?
Usually, countries that offer citizenship by investment programs are remote islands. They don't really have any other means of growing their economy and raising capital, except through tourism and selling their citizenship. Is the Montenegro CBI program, of the small Balkan country, worthy of your time and money? And, how does Montenegro's program compare to the many others available?
First, the total investment required is one of the lowest in Europe. Malta and Cyprus will both set you back considerably more. But if you don't care about being in Europe, then the Caribbean CBI programs – sometimes at a third of the cost – will make more sense.
One could argue that the real estate available to CBI investors in Montenegro is overpriced – and it is. However, that's always the case with government-approved lists of projects that allow foreigners to take part. At some point, you'll have to bite the bullet to reap the rewards.
Second, consider the passport quality. Access to 120+ countries without a visa sure sounds good, but plenty of other CBI programs offer this, or better – often for a fraction of the price. The real attraction of Montenegro is its imminent membership in the EU.
That's why they've overpriced their CBI program. They are hoping people are willing to pay more on the assumption that Montenegro will be full-fledged European Union members rather soon. Expected to happen in 2025, citizens of Montenegro will then be able to travel, live and work in whichever EU country that they choose. There are also plans to get visa-free access to China, just like Serbians and Bosnians have done. So, if you do business in China, a Montenegrin passport could be a helpful addition to your passport portfolio. 
Third, the location and the quality of life of Montenegro are great. It might not be an island like most other countries running a CBI program, but Montenegro is similar in a lot of ways. Thanks to its natural beauty, it is heavily reliant upon tourism. It doesn't have many other choices but to capitalize on its European location and quality of life. 
We're sure that as the country develops and foreign capital comes in, the economy will develop beyond tourism, energy, and agriculture. So, it's only a matter of time, unlike many of the Caribbean CBIs, where there is simply no scope for grandiose economic advances. Plus, Montenegro is well-connected to the rest of Europe. So, if Europe is a focal point for you in terms of doing business, it might make more sense than buying citizenship in St Lucia, for example. 
How to Get Montenegro CBI
Make a Donation
Donate €200,000 to Montenegro's government development fund.
Option 1 – Northern Real Estate Investment
Invest €250,000 in the mountainous northern region.
Option 2 – Southern Real Estate Investment
Invest €450,000 in the southern coastal region.
How to Get a Montenegro Passport
Most CBI programs out there require you to make one contribution to the country, be it a donation, an investment in real estate, or setting up a local company. But, knowing that EU membership is basically imminent, Montenegro has gone for a hybrid CBI program, which requires you to make two contributions: 
1. Donate €200,000 to a development fund 
2. Purchase government-approved real estate worth €250,000 in northern or central region of Montenegro, or deposit €450,000 in southern Montenegro and hold for 5 years
If you've fulfilled both, and the international due diligence agent has revealed no cause for concern with you and your family (if applicable), you will be granted Montenegrin citizenship and be able to collect a passport. Note that there are also governmental fees to pay for your application processing and the amount will depend on your family setup:
€15,000 for a single applicant
€25,000 for a couple
€45,000 for a family of four
If the main applicant wants to bring dependent parents or grandparents, that will be an additional €50,000 per person
Then, the total outlay for a solo applicant making an investment in the cheaper north comes to €365,000, and a couple investing in the luxurious coastal area will have to shell out €575,000. 
The Mandatory Donation
Let's talk about the donation first. It's mandatory for all Montenegro CBI program applicants to make this donation firmly set at €200,000. It's a fund designated by the government to help underdeveloped areas of the country that would certainly not get foreign investment otherwise. These are mostly rural villages, away from the coastal and ski resorts of the country. A donation is not unusual when it comes to CBI programs and other jurisdictions. For example, Antigua and Barbuda will ask for the same, only the amounts will differ. 
Real Estate Investment
While some CBI programs will allow you to invest in any real estate that you deem suitable, others will make you stick to the officially approved properties – as does the Montenegro CBI. The list of such properties is currently inaccessible on the official website of the program, which is perhaps the perfect metaphor for the new program and how inexperienced the government and its officials are. 
From the few snippets available online, you can only invest in hotels and resorts. The Queen's Beach Hotel in the Budva Riviera and Hotel Durmitor in the north is the perfect example. So, while there is a huge stock of cheap investment properties lying around in Montenegro, you're highly limited if you want to get the passport. 
An alternative here would be to buy whichever property you'd like and aim to become a permanent resident. If you're set on the program but don't know how to get a Montenegrin passport, you'll need to become the proud owner of an apartment or a condo in a resort of your choice. 
Another important thing about investing in Montenegrin real estate is that the Montenegro CBI program has split the country into two distinct regions: the northern region and the southern region. Depending on where you want to invest, the amount needed will differ. If you want to invest in the highly developed south, essentially the Adriatic coast, you will need to spend €450,000. Meanwhile, if you want to lower your investment, you can make a purchase worth at least €250,000 in the northern part of the country.
There is a VAT of 19% charged in Montenegro, so you will want to invest the bare minimum to avoid adding much to your total bill. The good news is that the investment is recoupable. In other words, you will be able to sell it after a holding period of five years. Hopefully, you will also sell at a higher price and offset some of the €100,000 donation, too. 
The South of Montenegro + Podgorica
The south of Montenegro basically spans the entire coast of 300km. Towns like Budva, Herceg Novi, and Tivat – the entire Bay of Kotor – are where the luxury-dripping villas and champagne-filled yachts are located. The aforementioned Porto Montenegro, a world-class marina, harbors some of those yachts.
Even though the marina is now owned by the Investment Corporation of Dubai (which shelled out $200 million for it), there is still plenty of Adriatic charm left in the old walled villages. And, if you want to invest in the capital of Podgorica instead, you will also need to invest the €450,000 amount. Real estate is quite liquid in both of these places, so it shouldn't be a problem to sell or even make a profit. You could also try renting, which will bring an estimated 4-6% annual return. 
The North of Montenegro
The northern part of Montenegro is mostly undeveloped areas. However, given how pristine the nature of the north is, tourism has also picked up in this region. Lake Skadar, Kolasin and Zabljak are all places where you can invest just €250,000 to obtain a Montenegrin passport.
The town of Zabljak, surrounded by untouched mountains, has plenty of outdoor and extreme sports opportunities. Tara Canyon – the second deepest canyon in the world – is nearby, part of Durmitor National Park. Alternatively, you could go to a ski resort in Kolasin or a hotel in the Lake Skadar region. There is no doubt in our mind that with the growing numbers of tourists and foreign investment, this region of undeveloped areas will come to life. 
The Montenegro Citizenship by Investment Application Step-by-Step Process
If we've got your attention with Montenegro's CBI program as one of the most competitive in Europe, here's how you can make it happen.
First, make sure you're eligible to apply:
You are not an EU citizen
You hold a valid passport
You don't have any sanctions, restrictions or bans on entry to the EU, the US, the UK, or Canada
You don't have a criminal record and aren't currently being investigated for serious crimes
You're able to confirm that your income is legal 
You can verify that the source of the money you'll use to pay for the investments is legal 
You have an impeccable reputation, both business and personal
You have a good credit history 
You're in good health 
If you're eligible to apply for a Montenegrin passport, you'll be glad to know that it will only take 3-6 months to get approved. All of your dependents can also be added to the application. As the main applicant, you can include your spouse and dependent children under the age of 26, as well as your parents 65 years or older.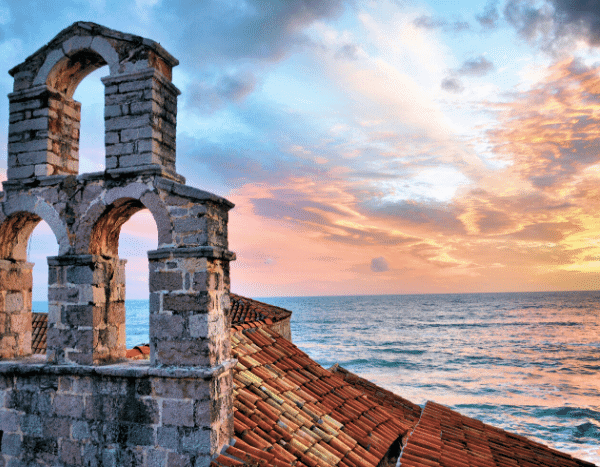 The steps that you must take are the following: 
1. Go through a preliminary check with your agent. We can help. 
2. Gather up all of the required documents and choose which real estate investment project you'd like to go for.
3. Fully pay for the investment and any government fees, and make the donation.
4. Submit your application and wait up to 6 months for an outcome; due diligence will be conducted.
5. Get a certificate of naturalization.
6. Travel to Montenegro to take a citizenship oath and provide your biometric data.
7. Receive your passport – your citizenship is issued for life. 
Want to Enjoy the Montenegro Citizenship Like These Nomad Capitalists?
"As a dual citizen, I decided to invest in Kolasin to get the Montenegrin passport. I'm hoping that when it becomes part of the EU, my family can settle in Germany, where I do the majority of my business."
Timofei Yanovich
"Gaining access to the Balkan peninsula has been a really great move for me as an investor. There are so many interesting infrastructure and industrial projects to get involved in."
Fang Quaing
"The Nomad Capitalist team has helped me obtain a Montenegrin passport, advising me to invest in a coastal property. Well, it's already appreciated 10%. This is a great second passport to have."
Dominic Lewis
The Pros of Holding a Montenegro Citizenship
These are the main pros of obtaining citizenship in Montenegro:
Access to the United States. Montenegro has signed an E-2 Investor Visa treaty with the United States, allowing Montenegro citizenship holders to live and work in the States.
Passport Rank. You'll get access to 120+ countries visa-free with your Montenegro citizenship, including all of Europe's Schengen Area, Russia, UAE, North Macedonia and Turkey. Once Montenegro joins the EU, the passport rank will grow significantly. 
Expected date to join the EU is 2025. Once Montenegro becomes part of the EU, you will be able to live, study and work anywhere within its borders. 
The currency is the euro. Montenegro has unilaterally joined the eurozone, so all economic activity within its borders happens in this European currency. This makes the country a bit more expensive than neighboring Serbia, for example, but it also improves its economic stability. 
Dual citizenship is allowed. Montenegro is a country that allows dual citizenship, so obtaining your second, third or subsequent passport won't be a problem. You also won't have to renounce any other citizenship. 
Your information is confidential. If your Montenegro citizenship application is approved, the government will not pass any personal information to the country of your first citizenship. 
Favorable tax environment. The corporate and personal tax rate is set at a low of 9%, and the VAT is 19%. There are multiple ways to optimize your tax in Montenegro. It's also extremely easy to start a business with shockingly low cost.
The sex appeal. Montenegro is a hyper-popular travel destination and, thanks to its favorable taxes, Montenegro now offers a very efficient and productive environment for investors.
No language or history test. You simply have to apply, make the investment, and obtain your passport. No further commitment is required.  
No residency requirement. Unlike other CBI programs, Montenegro's doesn't require you to spend any time living in the country in order to obtain citizenship. 
Connectivity with Europe. Montenegro is highly connected to Europe and all of its major hubs. Direct flights and low-cost airline carriers not only bring business travelers to the country, but an ever-growing number of tourists, too. 
The Cons of Montenegro Citizenship by Investment
No CBI program in the world comes without its cons, so here are Montenegro's main pain points:
Corruption is ever-present. As with all post-Soviet countries, Montenegro suffers from corruption. The Corruption Perception Index that is put together by Transparency International has ranked Montenegro as 67th out of 180 countries in the world. 
You won't be able to access the UK or Ireland. If traveling to these countries is important to you, and you plan to make Montenegro's passport your main one, this is definitely something to keep in mind. 
The country uses the euro. We've included the euro under the list of pros of Montenegro citizenship, but it can really go both ways. It will totally depend on your situation whether doing business in euros will help or hinder your investor agenda. 
High public debt. As we already briefly touched upon, Montenegro harbors one of the highest public debt to GDP ratios in the region. It's currently around 71%, but is forecasted to increase by 5% when the country has to start repaying its Chinese loan of $1 billion for the highway that will connect the Montenegro coast with Belgrade, Serbia. 
Real estate is overvalued. As with every CBI program where the government runs a pre-approved list of real estate properties you are able invest in, real estate is overpriced. Supposedly, it's done to ensure real estate deals are legal and transparent, but it's also an artificial way to inflate prices and charge foreigners a premium. 
Montenegro Citizenship by Investment FAQs
Can I travel to the UK visa-free with my Montenegrin passport?
Unfortunately, the UK and Ireland are not part of the Schengen zone, so you are not able to travel visa-free.
Can I live and work anywhere in the EU with a Montenegro passport?
No. You can visit the EU Schengen area visa-free for 90 days in any given 6 month period, but you aren't allowed to become a resident or work there.
How long does it take to get a Montenegro passport?
It can take anywhere from 3 to 6 months to obtain your Montenegro passport. That's how long the due diligence and application processing takes.
Is there a residency requirement?
No. The Montenegro citizenship requirements don't include visiting Montenegro or living in Montenegro to obtain your citizenship. But once you do, you need to spend 5 days in Montenegro over the period of 5 years to retain the citizenship and get your passport extended.
Can my family members also obtain a Montenegro passport?
Yes, it is possible for your family members to obtain citizenship through you as their main applicant by you adding them to the application. What matters is that they are financially dependent on you. This includes spouses, minor children, parents, and grandparents. 
How much do I need to invest to get a Montenegro passport?
The absolute minimum that you need to invest is €350,000. That consists of a €100,000 donation and a €250,000 investment in real estate in the northern regions of the country. 
Do I have to visit Montenegro to apply for its citizenship?
You will only need to travel to Montenegro when your application is approved and you need to collect your actual passport.
Ready for Montenegro Citizenship By Investment?
Like other well-meaning governments, Montenegro has launched its citizenship by investment program to attract foreign capital, and give its citizens a better life through increased development and economic activity. But , a CBI program has to be designed and priced just right to make sense for a western high-net-worth individual to engage with.
We feel that Montenegro CBI program has struck a near-perfect balance here. The total required investment is slightly more than we'd find ideal, but it is a really good proposition when you consider that the country will soon be part of the European Union. If you're a western investor who wants a winter or a summer home, a Montenegro passport could be optimal. And, if you're interested in doing business there, the strategic location, sea access, and pristine nature make Montenegro a great choice for a variety of industries. 
The World Bank has named Montenegro as one of the fastest-growing economies in the Balkan Peninsula. Because it's such a young economy, there is a lot of investment potential outside of the CBI program, too. Let's be honest here. A Montenegro passport investment is a B-class passport; you can't travel to some of the most important countries on Earth visa-free, but the tremendous potential is there. 
Montenegro announced the program will be open for three years. There is no telling if they will renew it – so now is the time to apply to obtain the cheapest European citizenship that's out there. Technically, you could apply for the Montenegro passport investment today. There is nothing holding you back! But, we'd recommend you discuss your financial situation and long-term goals with the Nomad Capitalist team before taking the leap. We've done this before.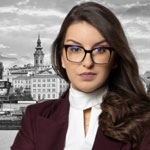 Latest posts by Jovana Vojinovic
(see all)