Cyprus Citizenship By Investment: The Ultimate Guide
Become a citizen of Cyprus and get passport offering visa free travel to 170+ countries
Invest a minimum of €2,200,000
Get your passport in 6-8 months
Visa-free travel to 170+ countries
Update 2020 – Due to the questionable actions of certain government officials in Cyprus, this program has been shut down as of November 1, 2020. While it is possible that a new program will eventually be introduced, the content of this article applies to the canceled program. We will update you as new information becomes available.
Cyprus has always been and remains the fastest and cheapest way to get EU citizenship. 
It has been described as one of the tax havens within the EU and, although it has lost some of its luster for banking and incorporating, the main benefit of having a Cypriot passport is being able to settle wherever you want in the EU. 
The investment required stands at €2,200,000, but if you're a high-net-worth individual, that isn't that much when you consider that you'll eventually get most of that investment back and that you'll get stability, safety and peace of mind in return. 
It's an EU passport after all. 
On the surface, the great part of participating in the Cypriot citizenship by investment (CBI) program is the fact that you can invest rather than donate. You can see a return on your investment even, which would mean you're getting paid for getting a citizenship. 
However, unlike other countries in the EU, Cyprus is a small island-state. It's CBI program has pretty much changed the course of the country because many people have invested in luxury real estate in the capital, Limassol. 
Because so many Russians have taken advantage of this CBI program, Cyprus is now called the Moscow of the Mediterranean. Limassol now has one of the most developed marinas in the whole world thanks to the influx of capital.
The downside is that there isn't a huge domestic economy to support all this. If the governing bodies of the EU were to come in and gently coerce Cyprus into shutting it all down, there's no telling what would happen to all the luxury apartments and villas in the country.
The real estate wouldn't be very liquid – that's for certain. 
Following the introduction of stricter rules and a donation of €200,000 that now needs to be made (effective May 2019), Cyprus has already experienced a slump in terms of luxury property sales. 
Quite clearly, the real estate industry in Cyprus will be in trouble if the sales made through the CBI program stop propping it up. 
So, does Cyprus really offer a citizenship by investment program, or is it a donation in disguise?  Is it much better than what you would get with a lower-priced citizenship by investment?
That's a decision that only you can make. 
What we can tell you is this: 
The Cyprus CBI program is still the cheapest (considering you'll get your investment back) and fastest way to get a much-loved European passport if you're in need. And this article will tell you exactly how to do it.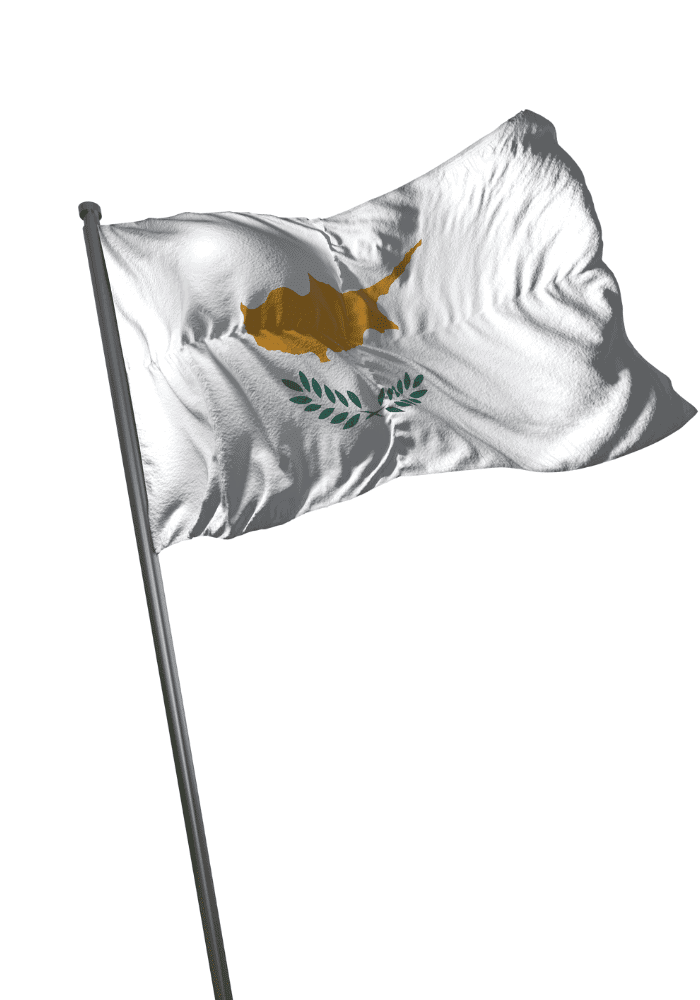 Citizenship by Investment: The Basics
There are many citizenship by investment (CBI) programs out there. In fact, it's a huge global industry.
Essentially, it's a program that is set up by a national government to attract investors and their capital and offer citizenship to them in exchange for their cash. 
Among the countries offering CBI programs, Cyprus is quite famous as it is one of the best ways to get EU citizenship by investment at the moment. 
There are many variables to a citizenship by investment program, from the minimum amount of money that needs to be invested to the asset classes that need to be invested in, it's a complicated matter.
However, a few things remain static for all CBI programs: 
A foreign national will make an investment/donation of a minimum amount that's defined by the government

The investment will be made into a pre-specified asset class and held for a number of years

Said foreign national will get a citizenship and a

second (or subsequent) passport 
While it might seem somewhat simple, CBI programs are anything but. There are many rules and exceptions that you must follow to a tee to obtain your passport. 
As always, it's best to consult an international law advisor before you make any moves. We can help you get on the right track. 
Why Cyprus?
Cyprus has long been an important hub, sitting at the confluence of three continents – Europe, Africa and Asia. 
The coming together of cultures has made it an interesting, diverse, and culturally rich country that's conveniently part of the European Union. 
See yourself living, working, or traveling within the EU? Cyprus is probably your best bet. 
Cyprus is not yet part of the Schengen zone, but that won't prevent you from enjoying all that Europe offers. 
It's main industries are shipping, tourism, financial services, gambling and foreign investment. And it's not just the balmy Mediterranean climate that people love; the business climate of Cyprus is favorable as well.
It's not the offshore haven it once was, but the tax regime is favorable to both individuals and companies. When you add free trade with the EU into the mix, Cyprus is actually a really good deal. 
With a population of just over 1 million, it's workforce is limited, but well-educated. The health system is first-rate and it's an extremely safe country for living and raising a family. 
Cyprus also has a huge array of real estate properties to invest in: from city apartments to luxury sea-view villas 
The main appeal of Cyprus, however, is its access to the European Union. Free trade within the EU, free movement within the 28 EEA member states (with the right to live, work and study in each of them), and the right to own property anywhere makes Cyprus a very attractive proposition indeed. 
Cyprus's Citizenship by Investment Program
There is no denying that the program is aimed at high-net-worth and ultra-high net worth individuals. 
From the inception of the Cyprus CBI program in 2013 to 2019, there have been 4,000 people naturalized in Cyprus via CBI, bringing over €6 billion into the economy.
There is a cap of 700 main applicants per year. After the number is reached, the subsequent applications are held until the following year before they are reviewed and then approved or rejected.
Main Pros of Having a Cypriot Passport
A Route to All the EU
Get access to live, work and study in the entire European Union
Quickest EU Passport
A Cypriot passport is the fastest way to get EU citizenship
Invest in Real Estate
Invest €2.15 million in real estate to obtain a passport
Visa-free Travel
Visit 170+ countries, including Canada, Australia, and Singapore
Get a passport quickly
Apply and receive your citizenship in 6-8 months
Bring the family 
You and your dependents will get Cypriot citizenship 
How Did the Program Come to Be?
Being an island state – while idyllic at times – limits your economic options. So, while Cyprus has tried to survive on tourism and what little domestic economy it has, it decided to go down the route of raising capital through selling its citizenship. 
A few small islands in Oceania and the Caribbean do the same; they essentially sell their passport in exchange for an investment or a donation. 
So, it came as no surprise when Cyprus launched its citizenship by investment program back in 2013, born out of the banking crisis that happened the same year. 
It was just like any other CBI program: you needed to invest a pre-set amount, hold it and collect your passport. Except the amount was set at €3 million back then, and there weren't many takers. 
Still, it used to be one of the easiest ways into Europe for non-EU nationals who could then travel and work in the EU visa-free.
There was only one layer of due diligence that applicants had to go through and they could get their hands on a passport in just three months. In fact, I've talked to people who got their passport in as little as 57 days!
However, even though the investment threshold is much lower now, it has also become considerably harder to obtain Cypriot citizenship. 
The Cyprus Council of Ministers has made changes through the years to create more and smaller hoops for foreigners to jump through. 
Now, it will take a minimum of six months to obtain a passport in Cyprus, the applicant must have a Schengen visa before applying, and there are five due diligence layers involved in the application review process. 
Plus, every single applicant must now donate a total of €200,000 to the state. 
And just to illustrate how strict things have become; agents and professional advisors used to be able to advertise the program at airports, but they're no longer allowed to do so.
This is mostly because of a clamp down by the EU. They don't want people coming to Cyprus and getting its citizenship and then running freely around Europe.
Just last year, Cyprus initiated the process of stripping 26 'golden passport' holders of their citizenship. It turns out that Cyprus had handed Russian, Cambodian, Chinese, Kenyan, Malaysian and Iranian citizens their passports without fully checking out their criminal past. 
Although the individuals weren't named, we can only imagine how dirty the euros were that came into the country, and the EU. Think tax evasion, money laundering or even criminal activity. 
The government of Cyprus also ordered a retroactive due diligence for naturalizations that took place between 2013 and 2018, the biggest groups being Russian and Chinese nationals. It has admitted its standards were not up to par during this period. 
All of this has made the Cyprus citizenship by investment program a much tougher nut to crack. 
If you're still interested, we'll tell you how to apply next.
Options to Obtain a Cypriot Passport
Invest in Real Estate
Invest €1.5 million in residential real estate or €2 million in commercial
Invest in Business
Invest €2 million in a Cypriot business or other financial assets
Fixed Costs
Purchase a main residence worth €500,000 and make a donation of €200,000
Many sources only mention real estate when it comes to buying a citizenship in Cyprus, and that is probably the easiest and best option in most circumstances.
However, there is another option for those not necessarily wanting to buy lots of real estate. 
Let's take a look at both options and discuss the general requirements of each. 
Option A – Total Investment €2,200,000
Purchase a main residence for at least €500,000 (+VAT), keep for life.

Spend €1.500,000 or more on residential real estate or €2.000,000 on commercial real estate, keep for a minimum of 5 years.

Donate €200,000 for research, innovation and land development.
If you want to mix and match residential, commercial, land or infrastructure projects, your total investment for those will have to be €2.000,000 (plus the permanent residence of €500,000 and the €200,000 donation). 
However, this also gives you many more options than just buying luxury villas. 
Option B – Total Investment €2,700,000
Purchase a main residence for at least €500,000 (+VAT), keep for life.

Spend €2.000,000 in creating, purchasing or investing in Cypriot business or other financial assets. A combination of the aforementioned investments is possible. Hold for a minimum of 5 years. 

Donate €200,000 for research, innovation and land development.
You may purchase, establish or participate in Cyprus-based companies, but you must then provide proof of physical and actual presence in Cyprus. Such a business should also employ at least five Cypriot or EU citizens. 
Another option is an investment that can be made in the Alternative Investment Funds or the financial assets of Cypriot organizations that are licenced by the Securities and Exchange Commission. 
You can mix and match, but the total investment sum should be €2.000,000 (plus the permanent residence of €500,000 and the €200,000 donation). 
If you were to play your cards right, you can decrease the total investment for your Cypriot passport to €500,000. Sure, you will invest €2 million, but five years later, you can sell €1.5 million of it, keeping just your primary residence. 
The Newly Introduced Donation 
Very recently, Cyprus went the route that Malta and Montenegro went and introduced a donation requirement to their CBI program.
No matter which option you go for in terms of your investment, you must also donate €200,000:
Half of that – €100,000 – will go to the Research and Innovation Foundation of Cyprus

The other half will go to the Cyprus Land Development Corporation
This is done, in part, to appease the local citizens that their CBI program is doing more good than harm, in case they weren't convinced yet by the massive amount of money pouring into their economy.
While the Research and Innovation Foundation does exactly what it says on the box, the Land Development Corporation ensures that affordable housing is built in Cyprus.
Mitigating Liquidity Risks
As we mentioned in the beginning of the article, Cyprus isn't a huge place and its domestic economy is limited.
If the real estate market were to collapse or over-saturate, your investment could quickly become a donation. And, in light of the tighter rules surrounding the Cypriot CBI program, it's somewhat likely.
The good news is that even though you cannot single-handedly change the economic or political currents of the country, you can mitigate some of the risk to the capital you put into real estate investments.
First, you should avoid the main route that the majority of CBI applicants take and steer clear of standard real estate investments.
We're talking about the tall, shiny buildings that are constructed with the wealthy CBI applicant in mind. Don't do that.
Instead, we'd recommend you look into purchasing something that could appeal to regular international buyers, local investors, and the tourism sector. If the property is rentable, you could cash in on the booming tourism trade, if all else fails.
Another good way to transform some of the risk is to become a developer yourself. You could potentially invest in a plot of land, choose what real estate to develop based on what the market is doing, and sell with a profit five years later.
The key here is to think creatively.
The Step-by-Step Application Process
Have you determined that a Cypriot passport is something that you need? You can get yours in six to eight months time.
The really great news is that there is no requirement to live in Cyprus, no language requirement, and no interview to attend when you want to get your citizenship. 
Your entire family can get citizenship, even financially-dependent children up to 28 years of age. Cyprus is also one of the very few CBI countries that lets you add your parents onto your application for an additional €500,000 per parent.
Some of the documents that you'll need are copies of your (and your spouse's) passports, birth certificates, marriage certificates, a criminal record check, proof of address, and a letter from your bank. All of these must be apostilled and translated. 
And finally, buy and hold your investment property or properties for five years after the date of your eventual naturalization. 
During this period, you are allowed to change your investment, but only with the permission of the Ministry of Finance.
1. Ensure Eligibility
There's no point in jumping through all the hoops if your application is going to get rejected, right? So, the first step should be for you to check if you're eligible in the first place.
With the tighter controls and added layers of due diligence on behalf of the Cypriot government, nobody is going to slip through the cracks anymore.
To quality for citizenship, you should: 
Have a clean criminal record (country of citizenship AND residence, if different)

Be in possession of a Schengen visa (prior to applying) 

Be a permanent resident of Cyprus (this is triggered automatically when you lodge your citizenship application)

Not be someone who was previously rejected for citizenship by another EU country

Have no frozen assets or property within the boundaries of the EU 

Not be a 'politically exposed person (PEP) over the past five years,' (i.e., held a public office) 

Have no past convictions and no criminal investigations, past or current 

Not be someone under international sanctions, either as an individual or part of a company (current or past)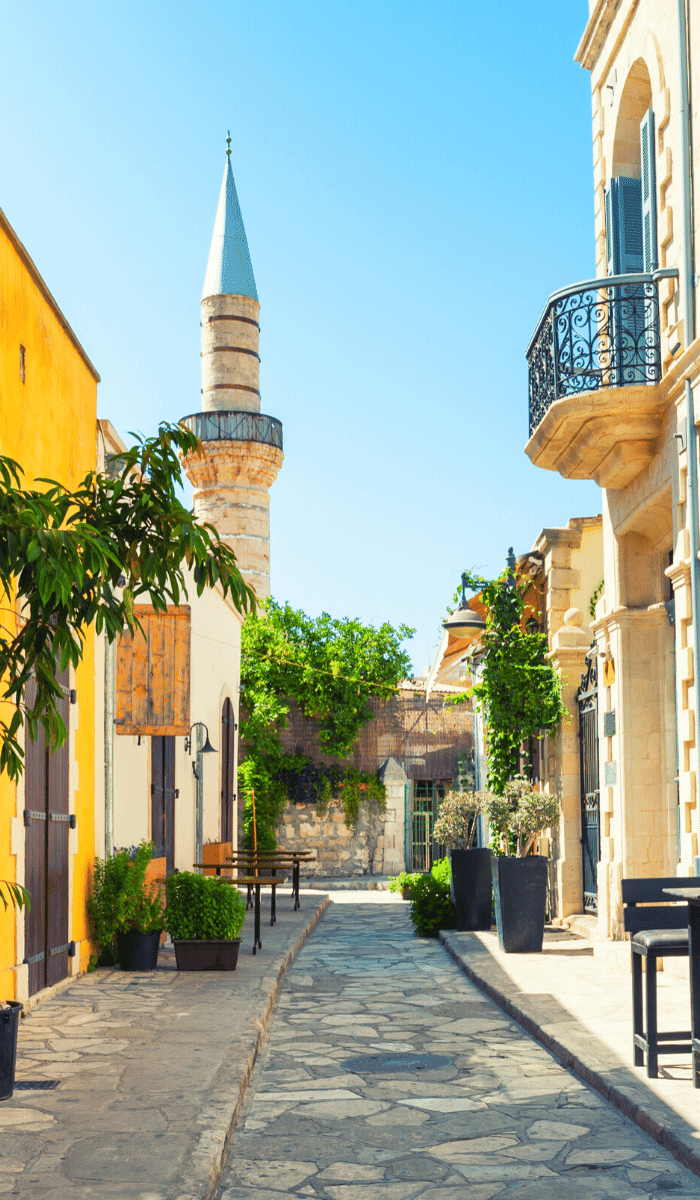 As you can tell, many of these requirements have been added to avoid
granting another criminal a passport
. 
There has been considerable pressure from the EU to make sure that every applicant, his/her background, and source of income are all fully vetted before granting them EU citizenship.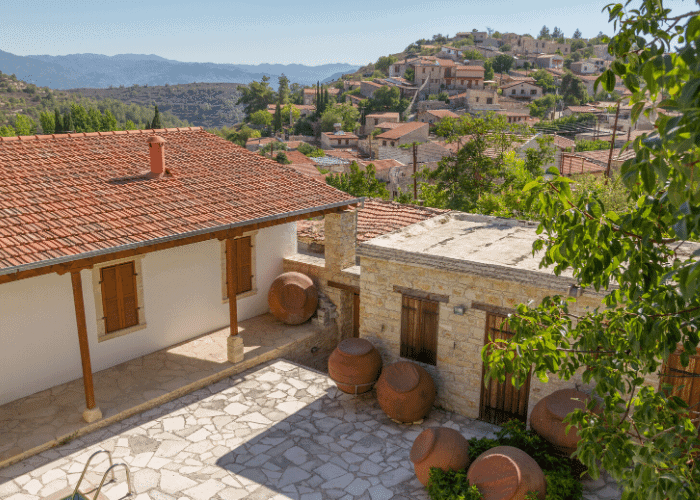 2. Find and make your investment
You must then choose which investment option you will be going for. You should also plan to visit Cyprus to check things out in person – that can never be replaced by having a local advisor. 
You can visit for just two days to get all matters finished (e.g., if a local agency could pre-approve real estate listings and arrange viewings), but we'd recommend at least a week to avoid making rushed decisions.
After you've selected your real estate, sign a contract of sale and head to the Civil Registry and Migration Department to provide them with your biometrics.
3. Apply for Citizenship
To lodge an application, you must pay a government fee of €2,000 (per person). 
Essentially, the application will entail gathering all of the required documents and applying for a residence permit. You must hold a residence permit for six months before you can be allowed to become a naturalized Cypriot citizen.
This permit is normally issued within five working days and you don't need to live in Cyprus before, during or after the issuance of the residence permit.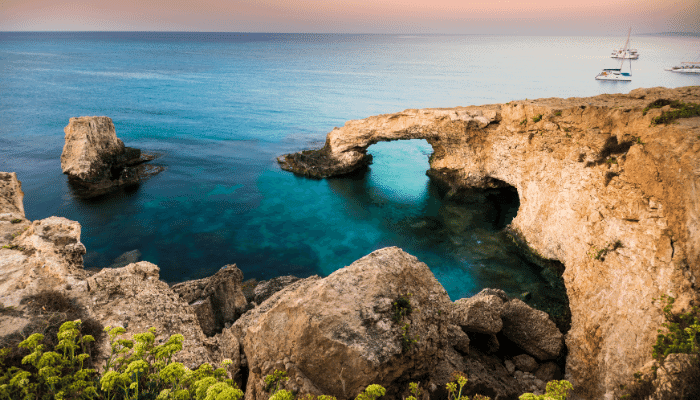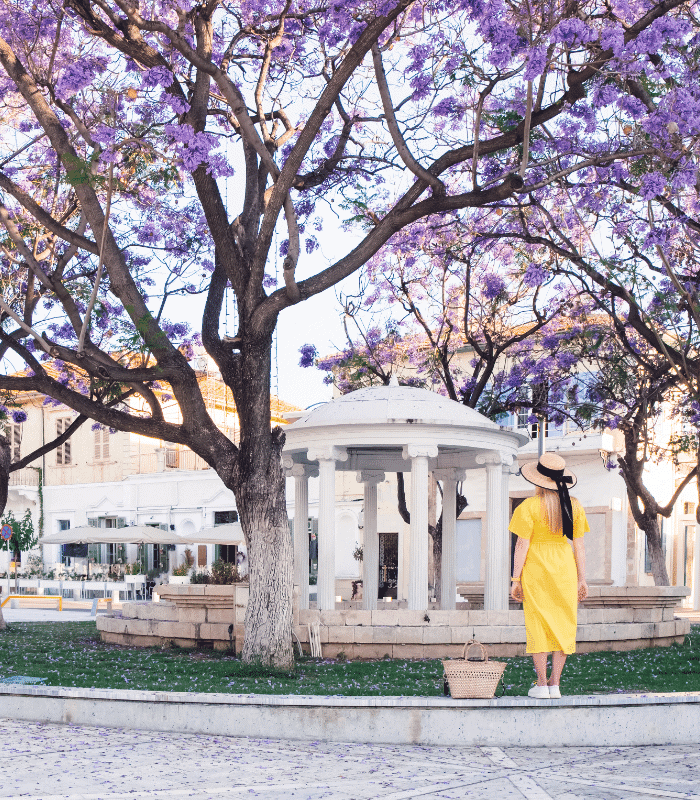 4. Citizenship Approval
Your application approval and your Certificate of Naturalization should arrive in about six months. That's the minimum processing time that the Cypriot government has set. 
However, you should add a month or two if you want to include the entire process from A to Z. Finding a property, an investment or a combination of both takes time, as does the gathering of documents. After you receive your citizenship approval, you will have to request an actual passport, which can also take some time. 
Plus, the government is currently running a backlog of applications. Since the number of annual applications is capped at 700, all of the subsequent ones are only taken on in the following year. 
Upon receival of the approval, the applicant and the spouse (if applicable) must each pay €5,000 in fees. 
The applicant must also make the €200,000 payment to the government funds at this time and get ready to receive their passports in Cyprus or at the nearest consulate.
5. Maintain Your Citizenship
Finally, to retain the Cypriot citizenship, you are required to continue holding onto residential real estate worth at least €500,000 and have it registered as your main address. 
This is for lifetime.
Want to Enjoy a Cypriot Passport like these Nomad Capitalists?
"I've thoroughly enjoyed having a citizenship in Cyprus. Not only do we spend our holidays at our villa, but my real estate development project has done exceptionally well."
Damian Semyonovich
"You could say I got paid for getting the Cyprus citizenship. I've now sold my real estate investments and thanks to my Cypriot passport, my daughter has been able to study in the UK easily."
Luo Luoyang
"Two million isn't that much for access to all of the European Union. Free movement of goods and capital has been a god-send to my business, which is now based in Cyprus and thriving."
Joseph Daniel Scott
The Pros of Cypriot Citizenship
Cyprus's citizenship program has been one of the most popular ones out there, and for all good reasons.
It offers a high standard of living. Residing in Cyprus might not be everyone's cup of tea, but it really is a top-notch country. Pleasant climate, advanced infrastructure, international schools, luxury shopping, English-speaking residents, good educational and healthcare standards… The list goes on. 
Access to all of Europe. As we have mentioned time and time again, a Cypriot passport enables you to travel, live, work or study in any of the 28 European Economic Area countries. The region is highly developed, safe and politically stable too. 
Quick EU citizenship. Sure, half a year might not seem that fast, but it really is the fastest way to procure an EU citizenship at the moment. Compare it to Malta, where it takes a minimum of 12 months, and usually longer.
Visa-free travel to 170+ countries. At the time of writing, it's actually 174, but things change all the time. The talks are ongoing with the United States to add Cyprus to their visa-waiver program for leisure and business travellers. 
Attractive tax regime. A historical offshore haven, Cyprus offers a highly favorable tax setting: 
No tax on dividends, royalties or interest received/earned outside of Cyprus 

Zero inheritance and immovable property tax 

No income tax from foreign-sourced income (when you're a tax resident of Cyprus) 

Corporate tax is only 12.5% in Cyprus and applies to all local companies
The Cons of Cypriot Citizenship
Aside from the obvious (the relatively high investment amount that's required), Cyprus's CBI program has one major flaw.
When we consider the worthiness of a CBI program, we usually take a close look at what the domestic economy is doing and what its principle streams of revenue are. 
The main challenge is that Cyprus is not a huge country and their citizenship by investment program is responsible for a large share of the economy. 
If the EU ever shut its CBI program down, there wouldn't be a huge market for selling your properties if you wanted to recoup your investment. 
Certain factors could reduce the value of the properties you own in Cyprus over the next five years. You must think long and hard if you can accept this risk to your capital.
And, as always, if you are a high-net-worth individual and can invest the required €2,200,000 without it affecting things much, it's certainly worth considering.
An Alternative: Fast-Track Permanent Residency in Cyprus
Sometimes, it's more worthwhile to go for a cheaper second passport elsewhere, e.g. Turkey, and opt for a permanent residence in Cyprus instead. 
This matches our Belt and Suspenders strategy beautifully and would render the Cypriot citizenship by investment obsolete. 
So, if obtaining a Cyprus citizenship is too much for you, or you simply don't want to invest that much money at this point in time, go for permanent residency. 
Cyprus has consistently ranked as one of the top countries offering permanent residency and it's a relatively quick and cheap process. 
You must:
Have at least €30,000 coming in from abroad every year. Every dependent will add €5,000 to the total required. 

Deposit €30,000 (preferably more) into a Cypriot bank account from abroad and hold it for three years.

Buy real estate in Cyprus worth at least €300,000 (plus VAT). This must be a brand-new property. 

Have a clean criminal record (yourself and your spouse). 

Never engage in any money-generating activity in Cyprus (except receiving local dividends). 

Visit Cyprus at least once every two years. 
If you can fulfill all of these criteria, the permanent residence of Cyprus is yours for life. 
Cyprus Citizenship by Investment FAQs
Who cannot apply for Cypriot citizenship?
Citizens of North Korea, Sudan, and Somalia are prohibited from applying.
Can family members get citizenship in Cyprus if I apply?
Yes. You, your spouse and your dependents of 28 years or younger can all get citizenship in Cyprus. You can even add your adult parents and parents-in-law to the application – Cyprus is one of the very few jurisdictions that allows you to do so.
What paperwork do I need to apply?
A lot of paperwork will be required of you, most of it accompanied by official translations, apostilles, notary stamps and so on. It's best not to navigate all of this by yourself but with professional and legal help.
Is the purchase of my permanent private residence in Cyprus counted towards the €2 million investment that's required?
Yes, if you purchase only residential real estate.
If you want to buy land, infrastructural projects, commercial property or a mixture of them, your private residence won't be counted towards the required €2 million spend.
How do I apply for citizenship in Cyprus?
You must first fulfill the investment requirements. Then, obtain permanent residence status (which must be held for minimum of six months) and lodge a citizenship application with all the required paperwork.
How long does it take to get my Cypriot passport?
It will take at least 6 months to get your Cypriot passport, although a timeline of 8 months in total, including actually making the investment and receiving the passport, is more realistic.
How much does a Cyprus passport cost?
There are a few different investment options, but the absolute minimum investment required is €2,150,000, plus application fees.
Can I rent out the real estate I own in Cyprus?
You can rent any real estate that you purchase in Cyprus. This includes not only the property you buy for investment but also the mandatory home residence worth at least €500,000. If you're not using it, you might as well get it to generate some money.
Can I make the required investment with someone else?
Yes, you can make the required investment together with a spouse or through a business. The requirements and rules are quite complicated, but a professional advisor should be able to help you navigate it all. 
What Happens Next
A passport from an idyllic island that happens to be conveniently located within the European Union giving you access to its entire market… What could possibly be better? 
The Cyprus citizenship by investment program is the fastest and cheapest way to obtain an EU passport at the moment, but it doesn't come without challenges. 
Despite the fact that the investment and the application processes are straight-forward, and the investment of €2,200,000 not unreasonable, it still requires careful structuring and planning.
If you have the money and are looking for the right to live and work in the EU for yourself and possibly your family, it may be worth playing the 'Cyprus game.' 
However, pause and consider the fact that the domestic economy of Cyprus is quite small and heavily relies upon foreign capital. What you don't want to see happening is your real estate losing value or liquidity if the market collapses or the demand takes a serious fall. 
We'd say –  get creative with your investments. Mix and match, invest in commercial property or even land and avoid putting all of your eggs into one 'luxury villa' basket. 
Even though the procedure is now stricter than ever before, the demand for Cypriot passports is as high as ever. 
In 2019, the maximum quota for applications – 700 – had been filled, so all subsequent applications were moved to the next year. What no one foresaw happening is that the quota for 2020 would fill up before the year even began. 
So, if you apply today, you won't be considered until at least 2021. 
And there is little wonder. When compared to Malta's famous EU citizenship by investment program, Cyprus is still the better deal as it has no residency requirement and a much lower donation requirement.
Even with all the heightened security, added due diligence layers, and the extended time for holding your investments, the Cypriot CBI program is still the fastest citizenship option in the EU. 
And with developments such as Cyprus getting in on the visa-waiver program of the United States sometime soon, the Cyprus passport could become even more coveted. 
We can help you get one. Interested? Get in touch to find out more.