One of the sad realities of recent years is that the West is becoming more and more hostile toward business and the free market. It's one of the big reasons Nomad Capitalist exists and probably one of the main reasons you're here, right now, reading this article.
Over the years, we've discussed the loss of freedom in the West and canvassed the world in search of safe havens where capitalism and freedom are still alive and well.
In those discussions, Western Europe has often come under fire for its socialist policies, high taxes, and increasing incursions on freedom. But not all of Europe falls into these categories. In fact, many European countries don't even fall into the "The West" category and certainly do not act like their Western neighbors.
For instance, the West is known for its high taxes and complicated revenue systems that impose numerous taxes on their citizens to ensure that wealth is evenly distributed.
But not every country feels the need for complex structures and controlled social justice. While Luxembourg has a grand total of 17 different tax brackets, many Eastern European countries have chosen to go with one: the flat tax.
In the years following the fall of communism, many former Soviet countries embraced pro-business economic policies. Countries like Estonia led the way, introducing the flat tax in 1994.
This business-friendly environment is one reason why we have long been interested in Eastern European countries and why our founder, Andrew Henderson, moved the Nomad Capitalist headquarters from Malaysia to Georgia.
Would you like to live in one of the world's cheapest and most liveable countries? Would you like to get more for your money and maintain a high-quality lifestyle?
Our team has helped numerous clients uncover exciting prospects in Eastern Europe, whether on a personal or for business. Schedule a call with us today, and we can help you go where you are treated best.

Countries in Eastern Europe to Avoid
Still, not every Eastern European country is made alike, and crony capitalism and mafia-run banks make the particular countries unattractive for investment.
Croatia is a country where it is challenging to plant any business flags. The country has previously kicked out many foreign investors, and taxes are high. To be honest, it's just not a very interesting place for investment and business.
Then there are the countries like Montenegro — where it's easy to start an offshore company, and the tax rate is the lowest in all of Europe (starting at 9%) — but we still wouldn't recommend it simply because the country has had its challenges and the jurisdiction is not widely accepted.
We wouldn't recommend Cyprus, either. While they have a functioning citizenship by investment program, we have worked with people who've gone there and wouldn't suggest it as a good place for planting business flags.
Many other Eastern European countries are just too small to handle your business needs or provide the kind of credibility your company will need to operate internationally.
There are, however, some true gems throughout Eastern Europe that we can recommend without hesitation. Here are my top five:
Five business-friendly countries in Eastern Europe
Bulgaria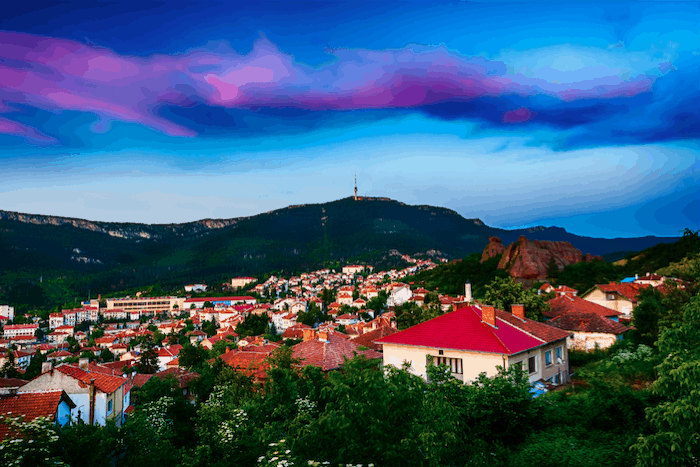 Bulgaria comes in fifth place because, honestly, it does do better than other countries. The financial situation in Bulgaria is stable, with a debt-to-GDP ratio that is just 1/3rd of US levels.
One of the biggest benefits of planting flags in Bulgaria is that it has a 10% corporate tax rate.
There was talk about changing to a progressive tax system, but it seems that the flat tax will remain for now.
Another benefit is that Bulgaria is part of the EU, which means that your Bulgarian business would provide you with access to the entire EU and the ability to open merchant accounts and banks in other EU jurisdictions.
Plus, you can get residency in Bulgaria by creating jobs and making an investment in the low six figures.
Serbia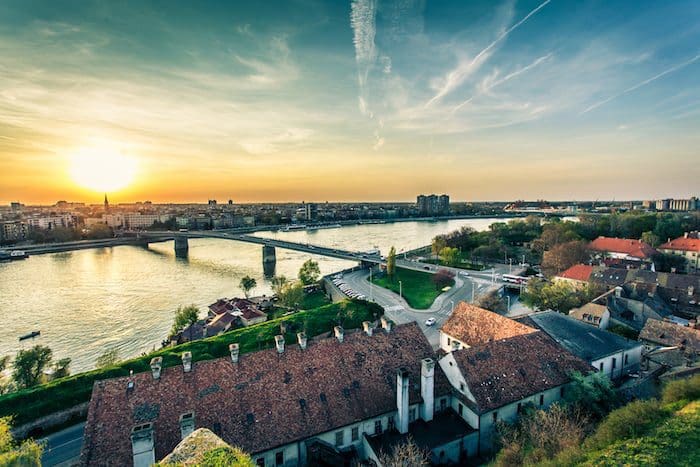 We like Serbia for many of the same reasons that we like Bulgaria. While the debt-to-GDP ratio is just half of US levels, it is still a great place to run a business with a decent flat tax of 15%.
The government is more Eastern-aligned than Western-friendly, but obtaining a second residence there is relatively easy if you're willing to start some sort of small business on the ground.
If you take that route, Belgrade is a great city to live in — especially for single men and women. And, for business purposes, Serbia has some of the lowest-priced, best talent out there.
Estonia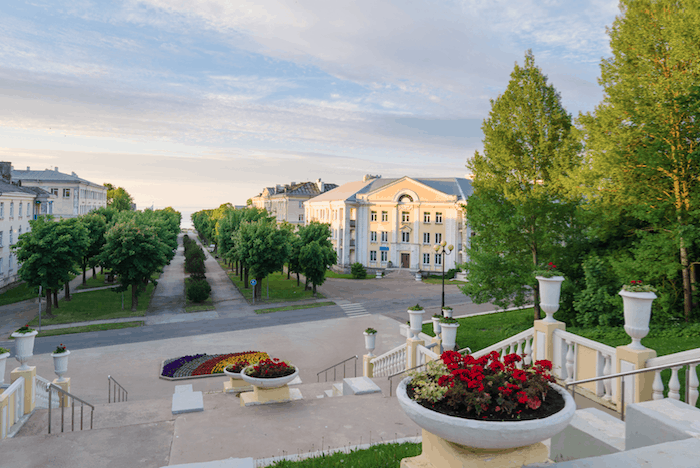 Estonia has quite a few things going for it these days — most of them of its own making. Its debt-to-GDP ratio is less than 1/6th of US levels. And, as mentioned before, Estonia was the first country in Eastern Europe to introduce the flat tax (which is currently at 20%, or zero percent if you're reinvesting in your company).
We've also discussed the pros and cons of Estonia's innovative e-residency program. While it is not an actual residency program that will allow you to live in Estonia or travel throughout the EU, there are many benefits to the e-residency program.
If you get an actual residence permit and are willing to live in Estonia for six months a year, you can get citizenship after eight years. However, you must learn Estonian to qualify, so it's not the best option for citizenship out there.
That being said, it's probably one of the best places for business. Besides its tax policy, Estonia's transparency is probably the best thing about the country in terms of planting business flags. Plus, as part of the EU, it provides a business-friendly jurisdiction for anyone looking to do business in Europe.
This small Baltic country is constantly making inroads and innovating ways to make itself attractive to global investors and entrepreneurs.
The only downside is that it is one of the most expensive places to hire people. It may be better to hire people from Lithuania (which, as a country, could very well tie for fifth place on this list).
Lithuania is becoming more and more transparent, and if you choose to do business in the Baltics, we would recommend you do your hiring there.
Georgia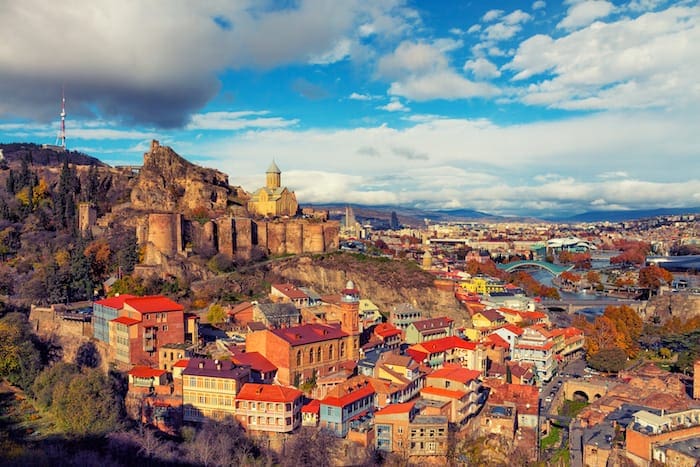 A personal favorite of our founder, Andrew Henderson, for both investments and living, the only reason Georgia doesn't take the number one spot on this list is that the tax rate is 15%, as opposed to Macedonia's 10%. The country's debt-to-GDP ratio is just over half that of US levels, and the country has a lot of other good numbers when it comes to economic stability and growth.
You can read more on our site about how Georgia is the "next America" and how it is one of the most capitalist countries in the world. It's also a good place to invest in the tourism industry, and it's one of the most accessible places for opening a bank account or starting an offshore company.
However, there aren't quite as many rules in terms of transfer payments, so if you've got businesses in different countries around the world, you may have to do a little more work to make Georgia fit into your plans.
But in general, Georgia is a great place to live. It's affordable, very friendly for planting flags in general, and the people here like Americans.
Macedonia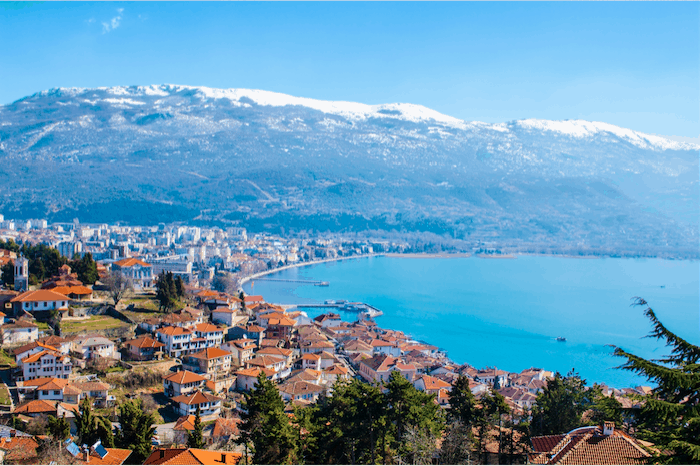 Located to the West of Bulgaria, Macedonia takes the number one spot for many of the same reasons Estonia made this list.
First and foremost, it is becoming more and more transparent. The country is also fiscally stable, with a debt-to-GDP ratio half that of the US. And corporate taxes are a flat 10%.
North Macedonia's economy has shown resilience with consistent policies. Although, the political situation in the country remains somewhat divided.
The country is very well located, which may be the one other benefit it has over Georgia since it is closer to markets where you may be doing business.
You can get a residence permit in Macedonia if you hire employees, and there's a citizenship program available.
Wherever you decide to go, Eastern European countries are looking more attractive as the West continues to push socialist agendas and reject the free market principles that helped them rise to the top.
Are you looking to stretch your dollars? Would you like to lower your taxes while at the same time gaining greater personal freedoms?
Eastern Europe is one region that perhaps offers some of the most personal freedom, and immigration to parts of the region is relatively easy. With cheaper citizenship through investment programs, whereby you spend $400,000 in real estate, or you put $500,000 in the bank for three years, and they'll give you citizenship.
At Nomad Capitalist, we can help you figure out how to handle your taxes, how to handle your banking, and how to diversify so that you're covered no matter what happens.