Our world is getting more broad-minded and tolerant of diversity. But before making a life-changing decision to retire abroad, it's crucial to be 100% sure that the country provides support and respect for your identity.
There are many countries to retire in but for LGBTQ+ people, choosing the right destination is a tough grind. The quest gets even more difficult when you're a high-net-worth individual.
It comes down to two questions: what are the most LGBTQ-friendly countries in the world? And where should I retire if I have more than $1 million in my bank account?
Let's break down the answers to these questions.
In this article, we compiled a list of the most LGBTQ-friendly countries where you can retire without worries for yourself or your assets.
The Most LGBTQ-Friendly Countries in the World
1. Spain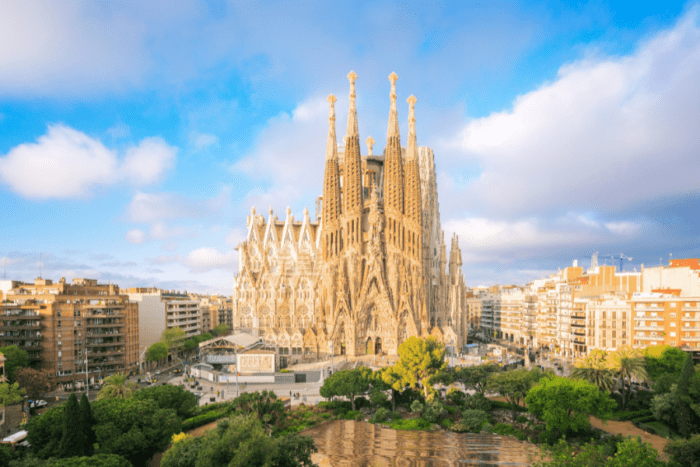 Spain is one of the most LGBTQ-friendly countries in the world and leads our list for a couple of reasons.
It was one of the first countries to legalize same-sex marriage in 2005, and since then, it has been actively supporting the LGBTQ+ community. Spanish people are open-minded and tolerant, respecting other people's right to self-identity.
In fact, the biggest pride parade in the world is held in Madrid. But the Spanish capital is not the only place where LGBTQ people feel they belong.
Other Spanish cities like Barcelona, Sitges, Ibiza, and Benidorm have a welcoming atmosphere and are very LGBTQ-welcoming.
LGBTQ Rights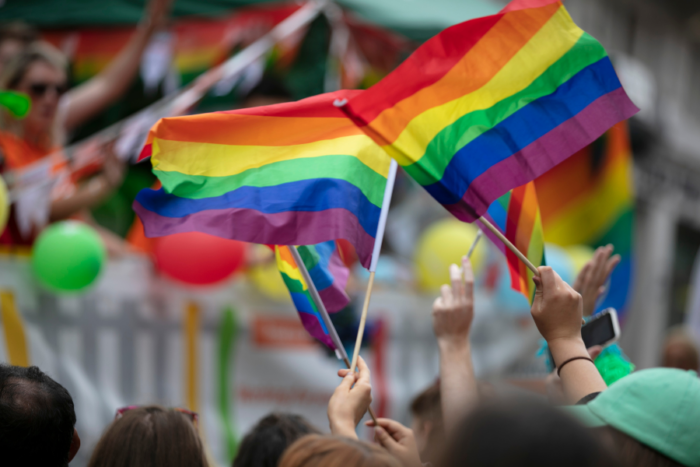 In Spain, same-sex relationships have been legal since 2005 and LGBTQ discrimination is punished by law. The Spanish government has also actively supported the LGBTQ+ community and approved a new bill on the rights of transgenders as of June 2022.
Multiple LGBTQ-inclusive laws aim to represent the community better and ensure equal treatment in many fields − employment, education, access to goods, and housing services. Same-sex couples in Spain live a happy life.
Cost of living
Spain is a beloved destination for retirees. Warm weather, delicious paella, and low cost of living. What else do you need for a perfect place to live?
You'll indeed spend less on the cost of living than in the U.S., Canada, or Australia, but the overall sum will depend on your lifestyle. You can live up to $1,000 per month, but who said you couldn't spend more?
Spain has a high standard of living with a superb healthcare system. If you get the Spanish residency, you'll have access to free public healthcare.
But for those who prefer private treatment, Spain has multiple options to offer.
Business environment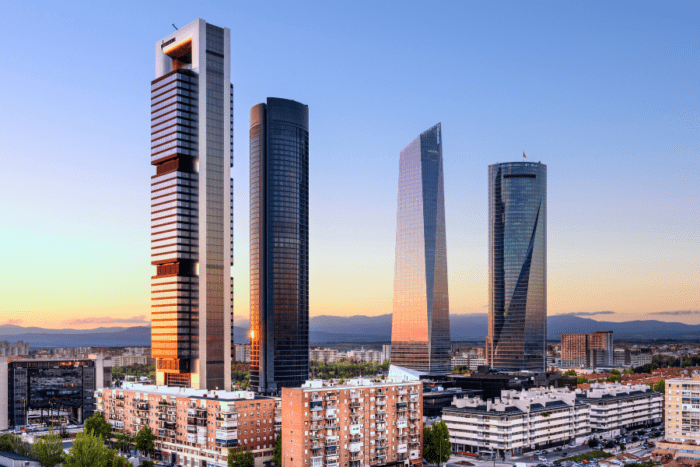 We know your ultimate goal is to retire. But we assume that as a high-net-worth individual, you still want your money to work to your benefit. That is why Spain could be an excellent destination for this purpose.
Spain is a business-oriented country and is working toward attracting foreign investors. The solid Spanish economy, enormous domestic market, and liberal capital movements all speak in favor of this country. It also explains why Spain is the third largest market in the EU in terms of investment opportunities.If you want to retire in Spain, you can get residency through a Non-Lucrative Visa or the citizenship by investment program.
2. The Netherlands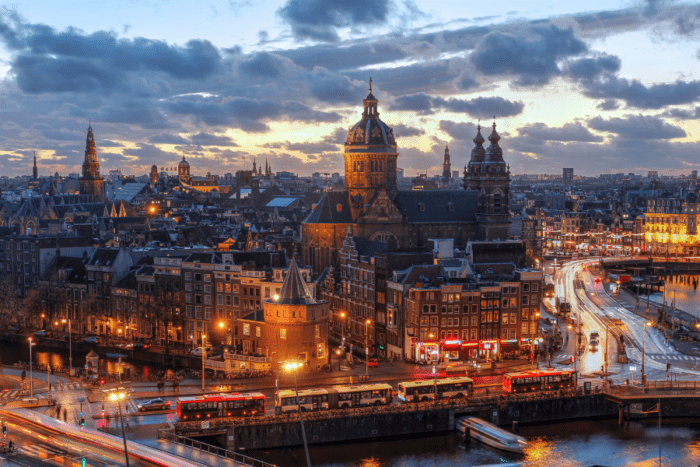 The Netherlands is a progressive country with a liberal approach toward LGBTQ+ rights. It became the first country in the world to legalize same-sex marriages in 2001.
And we will tell you more; even the Dutch monarch has a right to marry a person of the same sex without renouncing the throne.
The capital Amsterdam has a lively gay scene. You'll never feel alone with an abundance of gay bars, a vast Pride Parade celebration, and an active queer community.
People in the Netherlands support the LGBTQ community, which is well depicted in the 2020 report. According to the data, the Netherlands is in the world's top five most accepting countries.
LGBTQ Rights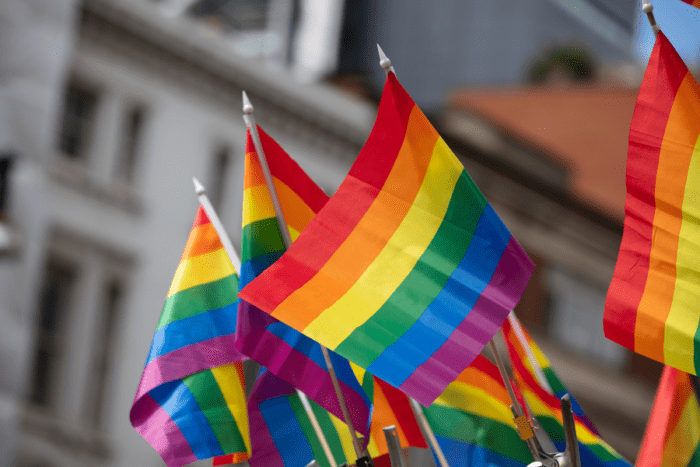 Everybody should have a right to be themselves. That's the official position of the Dutch government, which we believe tells a lot about the political environment and safety in the country.
The Netherlands law prohibits discrimination based on sexual orientation, making it one of the safest countries for LGBTQ to live. Recently, the Dutch Parliament also proposed a bill to ban conversion therapy.
Cost of living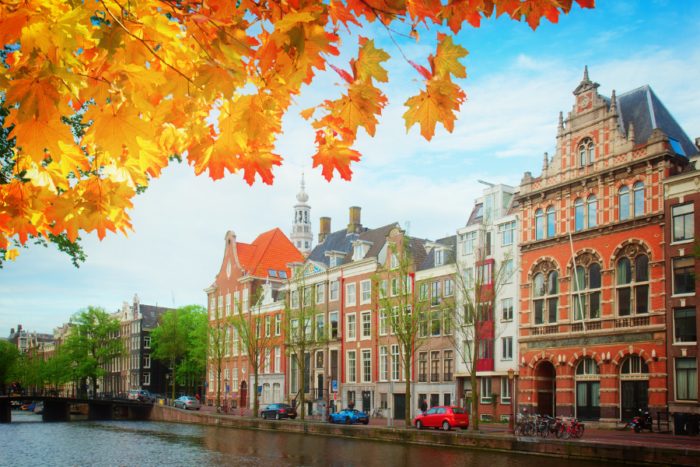 Picturesque canals, multicultural and diverse community, rich culture – the Netherland can be proud of what it has. It may not be the cheapest country in Europe, but it will still be affordable if you move from the U.S.
With accommodation, food, and other expenses, you'll pay around €1,900 per month. For instance, if you compare prices to New York, you'll spend half in Amsterdam, maintaining the same quality of life.
Life in the Netherlands has many advantages, and a high-class healthcare system is one of them. The Dutch government spends 10% of its GDP on healthcare to ensure access for everybody.
Remember that you must obtain healthcare insurance if you move to the Netherlands. The premium insurance package will cost you €120 per month.
Business environment
The Netherlands also has one thing we value at Nomad Capitalist – the entrepreneurial spirit.
With its strategic location for foreign investors, the Netherlands is a "getaway to Europe." And the fact that it's an English-speaking country makes it easy to manage business deals and do networking.
The only tricky part is getting the residency. You must invest at least $1,25 million in a Dutch company or a government-approved fund. An additional requirement is that your investment should create ten job opportunities in the next five years.
Once you sign up for that, you get a three-year residence permit. But considering that the Netherlands has one of the highest taxes, we would think twice before making this decision. If you want to learn more, we have a detailed article about how to get a second residency in the Netherlands.
3. Sweden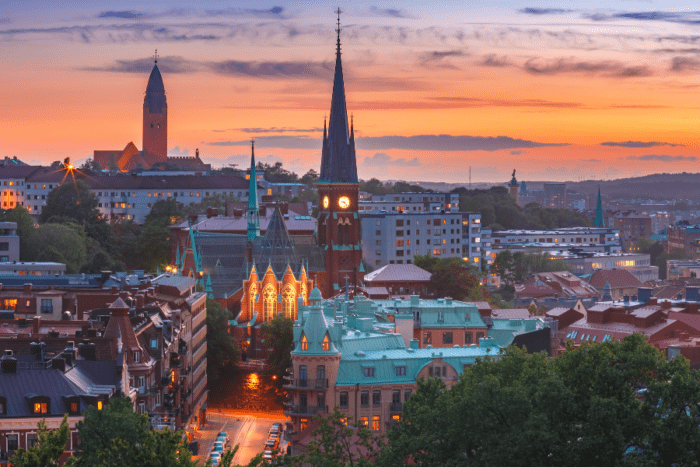 Another place that you could consider for your retirement is Sweden. Over the decades, this country put a lot of effort into ensuring that the LGBTQ community has the same rights as everyone else. And Sweden succeeded.
Same-sex couples can marry, adopt kids, and live a happy and fulfilled life in Sweden. Swedish society is open and inclusive, where LGBT people cherish the freedom to be who they really are.
In the past years, Sweden also excelled at promoting LGBTQ tourism. Many people come to Sweden from abroad to participate in the largest Nordic Pride Parade and explore famous gay scenes.
In 2019, this destination was so popular among tourists that Sweden earned recognition as the most LGBT-friendly country in the world.
LGBTQ Rights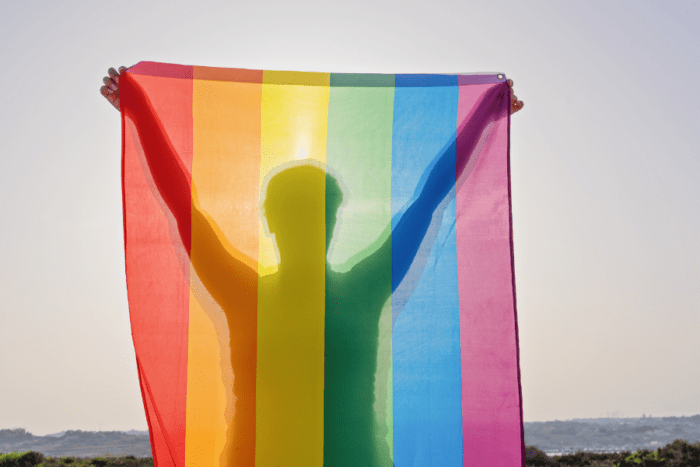 Sweden has a welcoming environment where LGBT people feel safe. As we already mentioned, same-sex marriage is legal in Sweden, but the government keeps actively fighting for LGBTQ rights. Especially for transgender rights.
And you can see the government's clear position on that matter in its actions. The Swedish Prime Minister annually attends pride parades to assure support to the LGBTQ community, while in 2021, the Swedish government proudly appointed the first transgender minister.
People can also change their legal gender in Sweden without a gender reassignment surgery.
Cost of living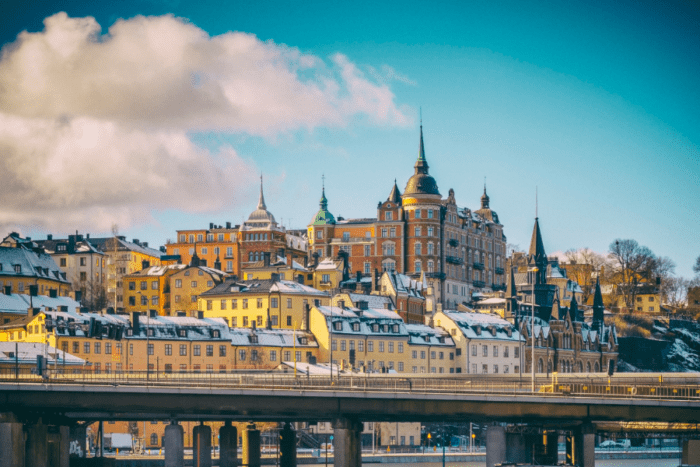 Retiring in Sweden has plenty of perks. The Swedish healthcare system is great and ensures timely access to medical treatments. Guess that is why people in Sweden live up to 82 years.
Yes, it is quite expensive to live there, but the quality of life you may have is one of the highest worldwide. And the cost of living in Sweden is still almost 9% lower than in the U.S., so you don't need to break the bank to move there.
Business environment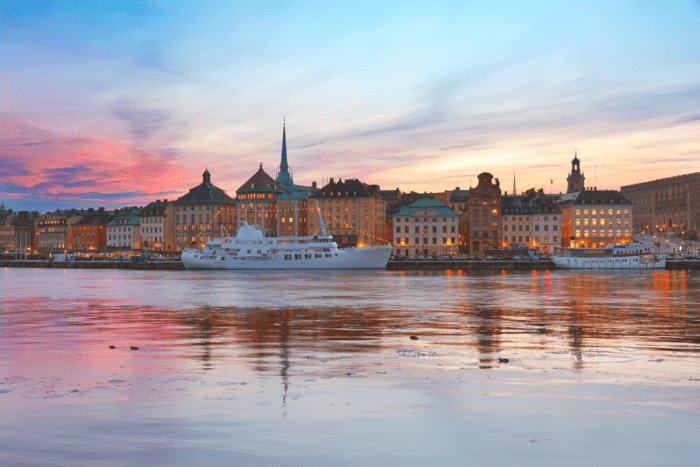 Sweden has a fertile ground for investments. Just look at the data. In 2021, foreign direct investments in Sweden skyrocketed, increasing by 25% compared to the previous year. Not bad, right?Besides, if you decide to take Swedish citizenship one day, you'll win a lucky ticket. According to our Nomad Passport Index, a Swedish passport has a first-class reputation worldwide.
4. Switzerland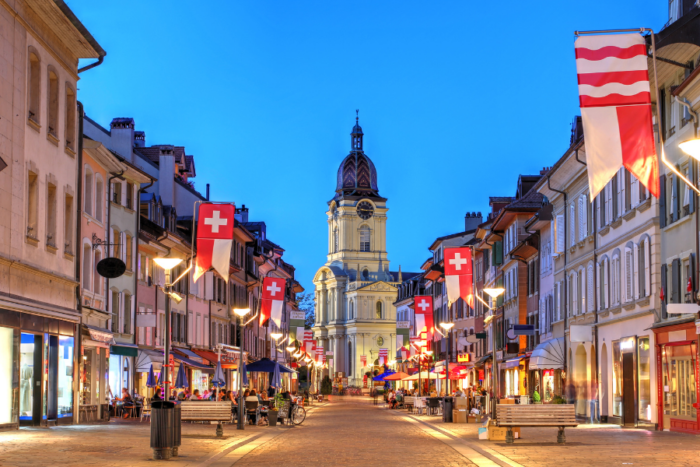 The next country on our list of the most LGBT-friendly countries is Switzerland.
For a long time, Switzerland was falling short in terms of LGBTQ rights compared to its European partners. But tremendous progress was achieved in July 2022 when Switzerland legalized same-sex marriage. Now same-sex couples can also adopt kids.
Switzerland may be a newbie from the legislative point of view but don't be misled by that. According to the LGBTQ Equality Index, Switzerland proudly keeps its 8th position as the most LGBTQ-friendly country globally. And if you take a look at the Swiss capital, it makes sense why.
Zurich has been an LGBTQ hub for many years, providing a safe environment for gay people. It has multiple LGBTQ+ events, gay bars, and restaurants where queer communities gather together.
In 2022, Zurich also hosted a pride parade where 40,000 people turned up to celebrate love and bring more attention to transgender rights.
LGBTQ Rights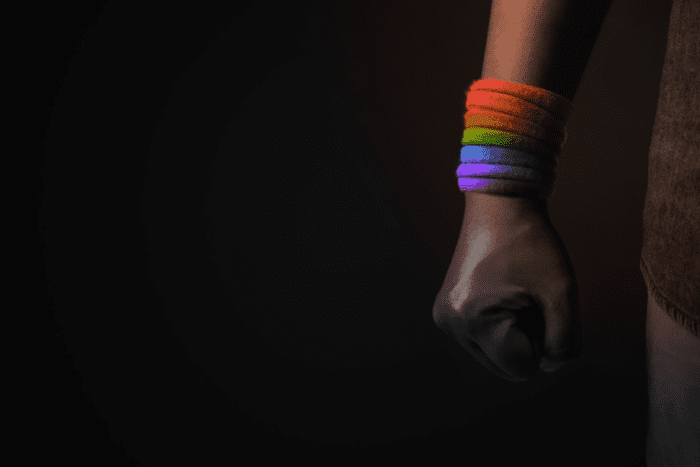 The decision to legalize same-sex marriage was long-awaited, even though romantic attraction to a person of the opposite sex has been allowed since 1991.
Today, Swiss law prohibits any form of discrimination based on sexual orientation. In addition to same-sex marriage, gay people can serve openly in the army, and transgender people can easily change their names and sex in the documents.
Cost of living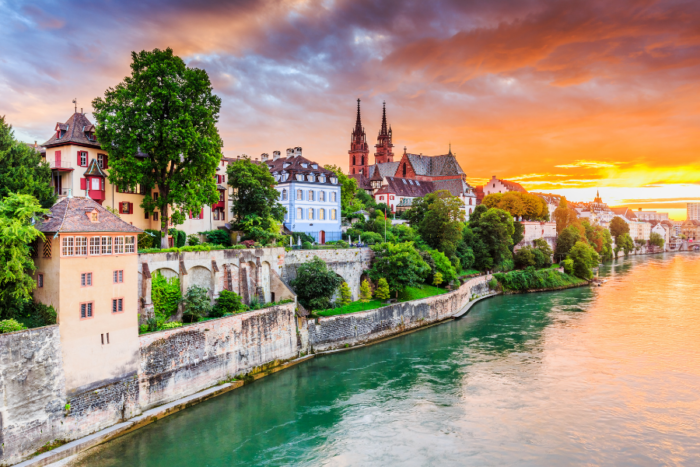 Switzerland may not be your ideal destination if you want to retire on a budget. But if your goal is to maintain the luxury lifestyle you are used to, that's your place.
To give you some idea of costs in Switzerland, the accommodation will be your main expense item, varying from €800 to €4,000. How much money you will spend per month will solely depend on you. But to live comfortably, be ready to spend at least €3,500.
As one of the world's most expensive countries, Switzerland's standard of living is also a premium class.
With world-class restaurants, exquisite housing, and superb healthcare, high-net-worth individuals retire in Switzerland with great pleasure. Guess that is why 25% of people living in Switzerland are foreigners.
Business environment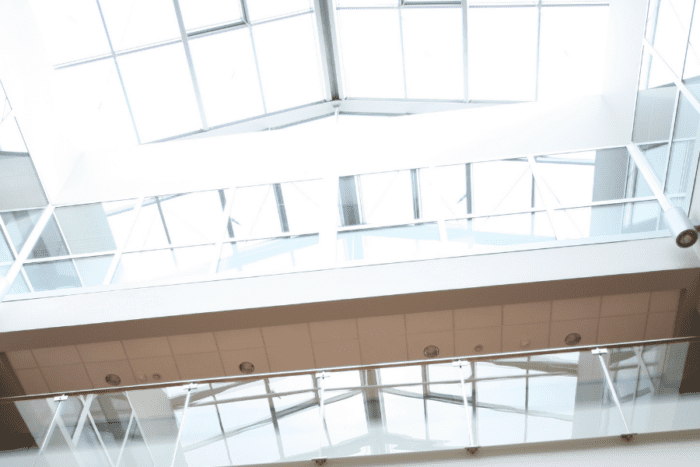 At Nomad Capitalist, we've been keeping a close eye on Switzerland for a long time. High-quality of life, efficient banking sector, and increasing interest in cryptocurrency make Switzerland a dream destination for retirees who still want to make a profit.
So, think about it. Retiring in a peaceful country where you can benefit from the business environment sounds like a great deal. We also have an article about taxes in Switzerland if you want to learn more.
5. Malta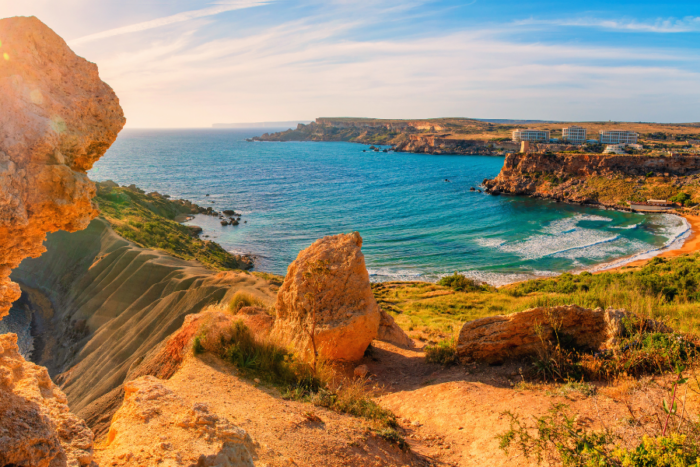 Malta is another destination that is one of the most LGBT-friendly countries in Europe.
For a country with strong Catholic roots, it has a very progressive attitude toward gender identity, the gay community, and same-sex marriage. For that reason, Malta has been leading the Rainbow Europe chart of the EU LGBTQ-friendly countries since 2016.
Maltese people are known for their hospitality and kindness, and with the diverse gay scene that Malta has to offer, you'll feel welcomed regardless of your gender identity.
In addition, Malta has a robust non-governmental sector that actively promotes LGBTQ rights and brings LGBT people together.
LGBTQ Rights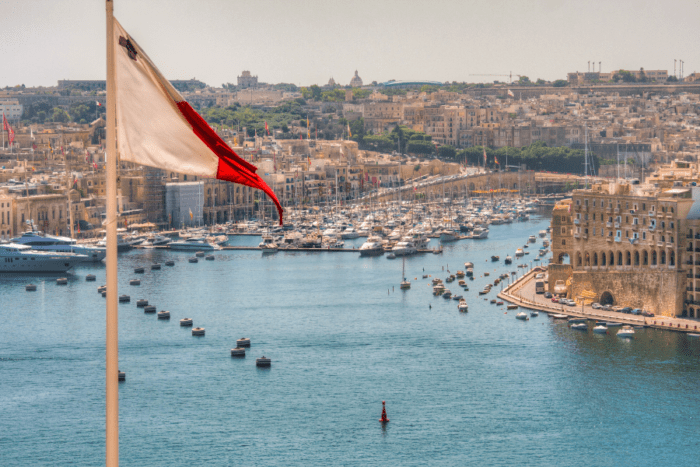 You are now spouses. That's what gay people say in the civil unions in Malta when they marry. Malta legalized same-sex marriage, granting same-sex couples the right to child adoption.
Besides, Malta was the first European country to criminalize conversion therapy. It also has an anti-discrimination law prohibiting discrimination against gay men and queer communities.
Cost of living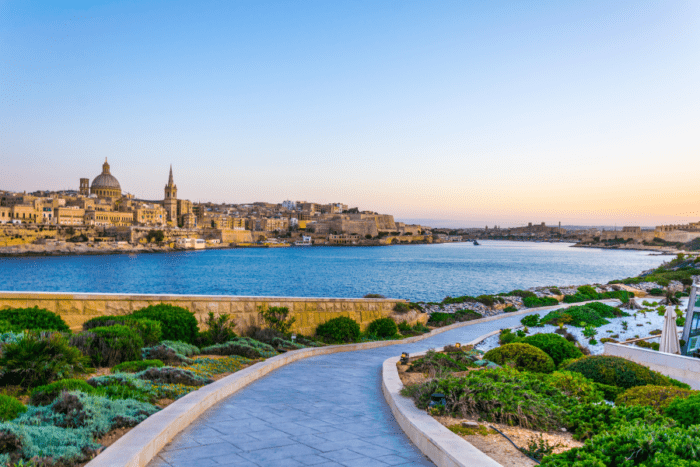 Malta is a great retirement destination. This peaceful Mediterranean island has everything you need to live a carefree life: low cost of living, beautiful nature, excellent healthcare, and delicious cuisine.
If you decide to retire in Malta and want to maintain the same quality of life, your monthly expenses won't be more than €1,500.
Business environment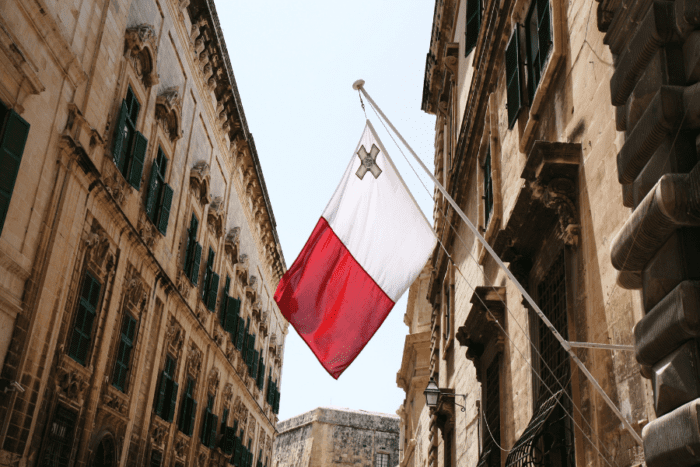 Malta may be a tiny island in Eastern Europe, but it has multiple privileges for high-net-worth individuals. It's a politically and economically stable country that doesn't tax foreign income. Besides, you can handle business deals in English.Malta has great citizenship by investment program that may appeal to you if you want to purchase real estate on the Mediterranean coast. We also have an article about Malta citizenship if you want to know more about the process of acquiring citizenship.
6. Argentina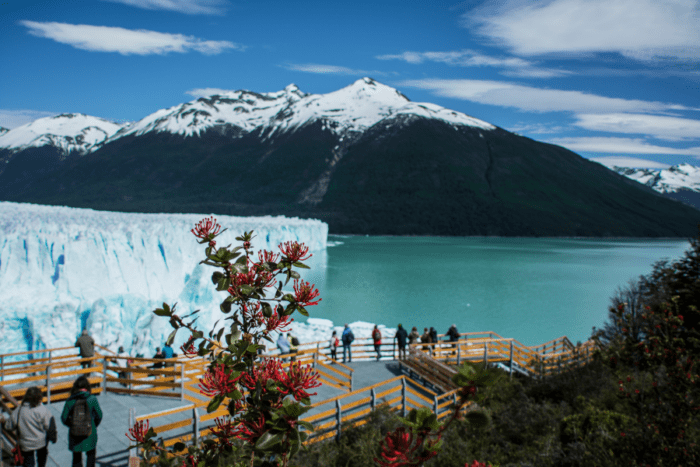 We've been talking about Europe but now let's switch the focus to other parts of the world. If you've been dreaming of retiring in Latin America, then Argentina should be on your radar.
Argentina has been an LGBTQ advocate for a very long time. Despite being a religious country, same-sex relationships in Argentina had legal recognition already in 1887. And since the first gay pride in Buenos Aires in 1992, Argentina has successfully protected and expanded its LGBTQ community.
When you move abroad, it's good to know that you can find like-minded people who share your values. And we're pretty sure you won't have any problem with that in Argentina.
Buenos Aires is a mecca of LGBT people, holding the biggest gay pride parade in Latin America every year. And its vibrant gay scene brings in people from all over the world.
LGBTQ Rights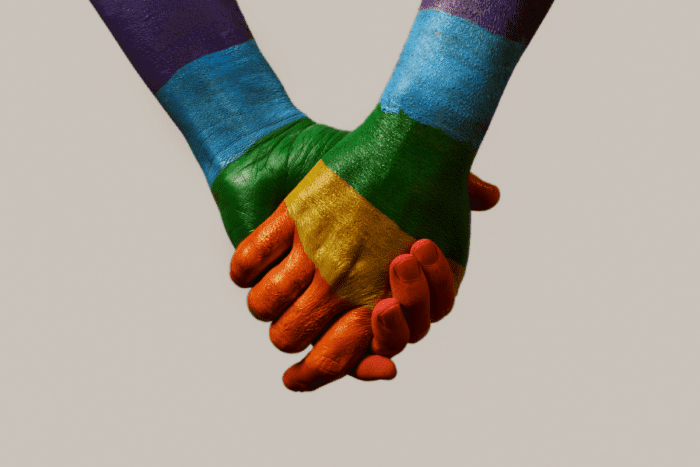 Argentina is an LGBT-friendly country where you will feel comfortable regardless of your sexual orientation. It was the first country in South America to make same-sex marriage legal and grant adoption rights to same-sex couples. People in Argentina are tolerant toward the LGBTQ community, and poll results reveal that pretty clearly. According to the data, 82% of respondents support same-sex marriage, and 73% believe that same-sex couples should have a right to adopt kids.
Cost of living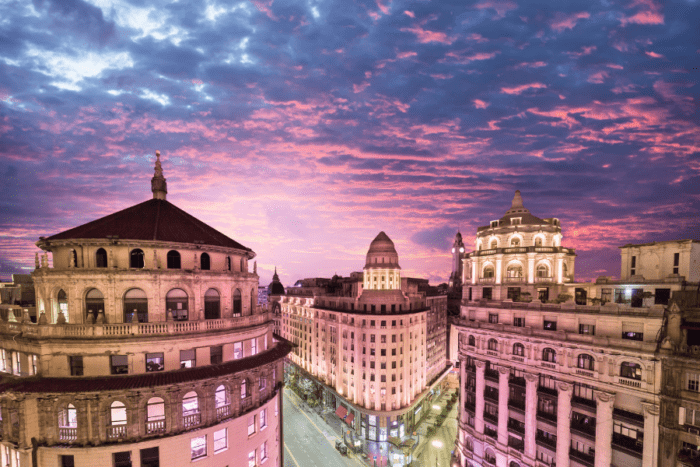 Argentina is one of the favorite destinations among retirees because it combines a great European lifestyle and a low cost of living. And if you add to that warm climate, excellent healthcare, and delicious cuisine, here is an ideal place to spend your retirement.Considering that accommodation and food in Argentina are not expensive, you can live with $1,000 per month. The sum can be the same even if you decide to retire in the multicultural and buzzing capital Buenos Aires.
Business environment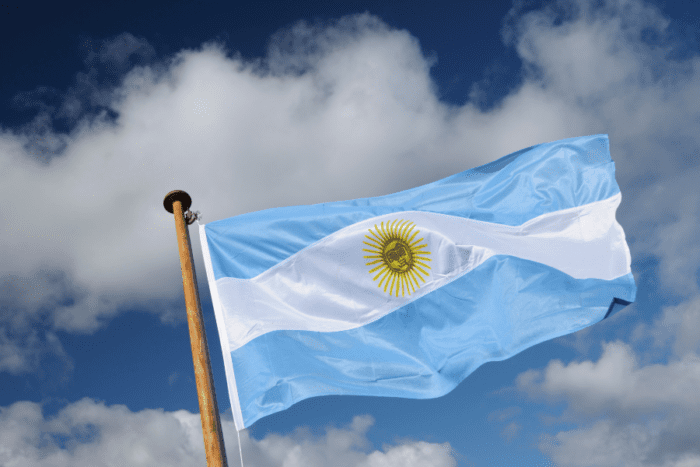 We will be honest with you. From a business perspective, Argentina is not the best option. High inflation and economic uncertainty don't create a fertile ground for investments.
However, we should admit that its banking system is pretty resilient and sound. What you should keep in mind is that opening an offshore banking account in Argentina comes with plenty of obstacles. You'll have to pay high taxes to the government and banks, and exchange rates aren't the best.
The good news is that obtaining a retiree visa in Argentina is a piece of cake. You just need to prove that you receive $260 each month, and you get a one-year visa with the possibility to renew it for two more years.
7. South Africa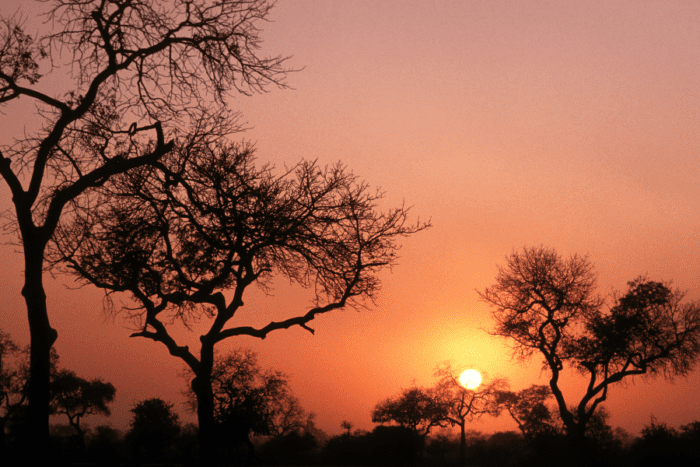 And the last country in our Nomad Capitalist list of LGBT-friendly countries is South Africa. It may be surprising, but this country has a very progressive approach toward LGBTQ rights. And, actually, always had.
In 1996, South Africa did something unbelievable that nobody had ever done before. It made amendments in the Constitution to prohibit discrimination based on sexual orientation and became the leading country in the world to guarantee equal rights to gay and lesbian people.
And if you look at the LGBT Equality Index, you can see how much South Africa has achieved since then. Same-sex marriage is legal, non-binary gender is recognized, and housing discrimination is prohibited.
South Africa proudly holds the 27th position as the most LGBT-friendly country in the world, trespassing many other Western countries like Portugal and Italy.
In addition to LGBTQ rights, South Africa also has a plethora of gay scenes where you can be yourself.
LGBTQ Rights
South Africa is the only African country that decided to legalize same-sex marriage, and in terms of legal rights, it is a great place for LGBT people. In big cities like Cape Town, you can feel safe and enjoy your freedom to be your true self.
Cost of living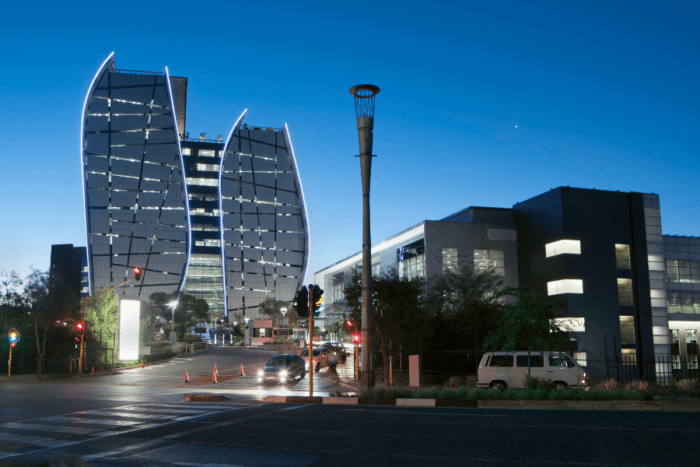 South Africa may be a unique and even extraordinary place to spend your retirement. Its nature is terrific, and its traditional cuisine is insanely delicious. The country's cost of living is half the sum you would pay in Chicago, for example. So, there is no reason to say a clear no to all that.
But we wouldn't recommend settling down there. The weak economic environment and poor healthcare accessibility don't make it a perfect retirement destination.
What you can do is spend several months enjoying everything this country has to offer, but putting down roots is probably not the best idea.
Business environment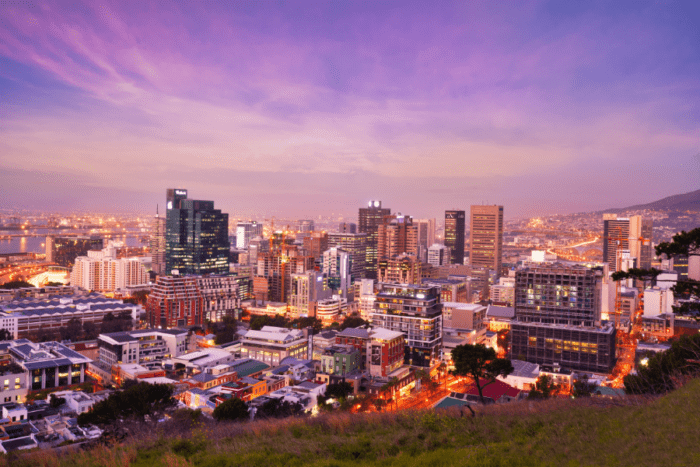 South African passport is in the top 10 powerful African passports, but its business environment is not the best for planting flags.
Yes, it's an English-speaking country with an important geographical location, and many entrepreneurs move their business there. But there is always the nasty "but."
The political environment in South Africa is weak, opening a bank account is extremely difficult, and interest rates are insanely high. On top of that, South Africa doesn't have a decent Internet connection which may be frustrating if you conduct business online.
To Sum Up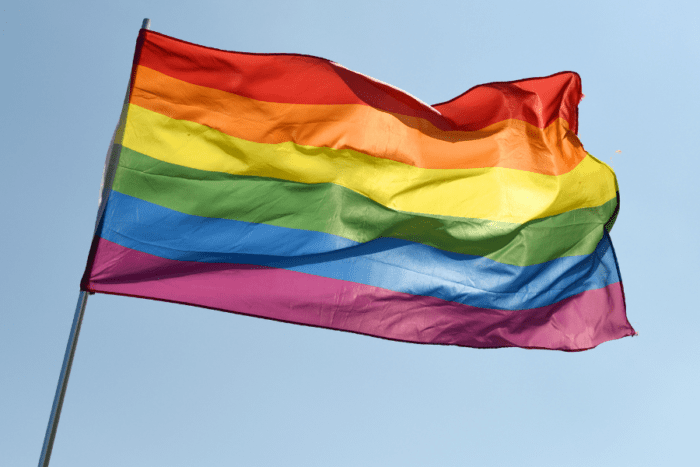 As you can see, many countries on different continents can become your new home. And we hope that with our list of the safest countries for the LGBTQ, you can make the right decision.
But you can't retire without a holistic plan.
A plan that would include real estate, residency, cost of living – everything you should consider before buying a one-way ticket and leaving your home country.
Here at Nomad Capitalist, we help high-net-worth individuals to retire abroad absolutely worry-free. You tell us what you want, and we will make it work for you.So, feel free to reach out to us, and we'll make sure that your retirement abroad exceeds your expectations.