Last updated: July 21, 2017
Dateline: Kuala Lumpur, Malaysia
I recently wrote about the world's cheapest economic citizenship program
(Full disclosure: I got a Comoros passport to test the process, and it has worked for me in Asia… and that's about it.)
While I usually don't recommend pursuing a second passport in Africa in general, for those looking for an African passport, there are some countries on the continent that would provide a much better passport than most sub-Saharan African passports. More importantly, as the region develops, there are several countries that you should keep on your radar:
Taking a look at the most powerful passports in Africa is one of the best ways to find the standout countries on the continent.
Limited Dual Citizenship in Africa
Of the thirteen countries that rank among the top ten positions (there were some ties), only Ghana, Tunisia, and South Africa allow dual citizenship. Of the other countries on the list, Malawi (71st worldwide, 7th in Africa) has a movement to legalize dual citizenship and Namibia (68th worldwide and 5th in Africa) allows it only in cases of citizens who have obtained citizenship by birth or descent, as long as the laws of the other country allow dual citizenship.
The other countries among the top ten that do NOT allow dual citizenship include:
Tanzania
World Rank: 72 – Africa Rank: 8
Naturalization in Tanzania requires at least seven years of residence during a ten year period.
Swaziland
World Rank: 71 – Africa Rank: 7
Swazi citizenship can be obtained under two different circumstances:
You have lived in the country for at least five years and have contributed to the development of the country, or
You are a foreign investor willing to open a business in Swaziland that would employ Swazi citizens.
The Gambia
World Rank: 71 – Africa Rank: 7
Though an aspiring developing offshore jurisdiction, naturalization in this West African country requires 15 years of continuous residency and renunciation of any other citizenship, making it a rather unattractive option for residency or citizenship.
Kenya
World Rank: 70 – Africa Rank: 6
Naturalization in Kenya requires an aggregate of four years of residency throughout a seven year period and a knowledge of the Swahili language.
Zambia used to forbid dual citizenship, but now allows it.
The best countries in Africa to keep on your radar
The following are the countries that either allow dual citizenship, offer economic citizenship, or are countries to keep on your radar for investment, business, and banking.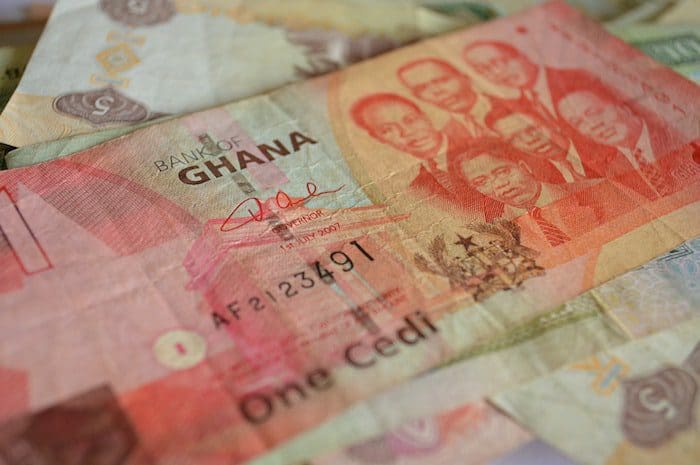 Ghana
World Rank: 73 – Africa Rank: 9
Ghana is one of the most stable countries on Africa's west coast and has one of the most free economies in all of Africa. In fact, Ghana scored higher than France for economic freedom and ranks much higher than the United States for freedom of the press. We even ranked Ghana's capital, Accra, as one of the most livable frontier market cities in the world.
Investment is one of Ghana's strengths and the country is expected to experience 32.7% capital growth over the next five years. Another plus is that Ghana permits foreign property ownership and — along with telecommunications, financial services, energy and manufacturing — real estate provides a strong investment opportunity.
Ghana's passport is the ninth most powerful passport in Africa and 73rd most powerful in the world, allowing visa-free travel to 64 countries.
Ghana is one of the few countries on this list that allows dual citizenship. To qualify for naturalization, you need to have lived in Ghana the entire year before submitting your application and at least five out of the seven previous years. While English is widely spoken throughout Ghana, you must be able to speak and understand a Ghanaian language and intend to permanently reside in Ghana to qualify, as well.
Tunisia
World Rank: 72 – Africa Rank: 8
Both Tanzania and Tunisia ranked 72nd on the the Visa Restrictions Index, which makes them both the eighth most powerful passports in Africa with visa-free travel to 65 countries.
Tunisia is among the more prosperous African nations — due in large part to its location in the center of North Africa along the Mediterranean. Dual citizenship is allowed and naturalization only requires five years of residency and a knowledge of the Arabic language.
Though it is one of the few nations on this list that offers dual citizenship, Tunisia isn't one of my top recommendations for someone looking to do business in Africa.
Tunisia was the catalyst for the the Arab Spring and — though it has been relatively stable in the past few years — has recently experienced another bout of violence (this time mostly against foreigners) provoked by the growing influence of ultra-conservative Islam.
In contrast, though the next country on this list doesn't offer dual citizenship, it is one of my favorite countries to talk about on the continent . . .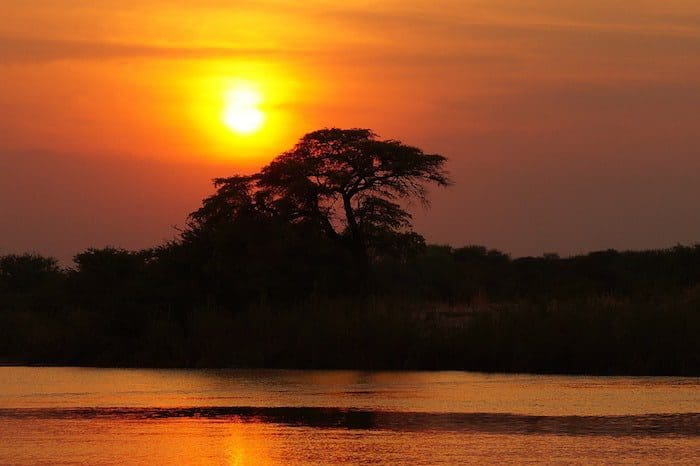 Botswana
World Rank: 66 – Africa Rank: 4
The southern nation of Botswana is one of the shining development success stories of the entire region of Africa. As one of Africa's freest economies, it has grown to be an upper-middle income economy comparable to Chile and Argentina with the highest average annual growth rate in the world of 9%.
Corruption in Botswana is the lowest on the continent with levels comparable to Spain. The government has consistently churned out budget surpluses, earning it the highest sovereign debt ratings on the continent. Best of all, the government recently reduced taxes from 25% to 22%. This is the kind of government that will turn Botswana into the next Singapore.
Among other positives, poverty is decreasing, education is becoming widespread, the country has few extradition treaties, and Botswana is widely regarded as being much safer than most of South Africa and is home to one of the most livable frontier market cities with great shopping, eating, weather, and an English-speaking population.
Overall, Botswana has the fourth most powerful passport in all of Africa (66th worldwide), allowing visa-free travel to 72 countries. Naturalization requires 10 years of residency and dual citizenship is not permitted, but Botswana has so many of the right fundamentals in place that it is one to keep an eye on in case things change.
South Africa
World Rank: 54 – Africa Rank: 3
Surprisingly, second citizenship in South Africa will only get you the 54th most powerful passport in the world. The ranking was good enough, however, to place South Africa in third place among the most powerful passports in Africa. Citizens of South Africa can travel to 97 countries without a visa.
South Africa does not have an economic citizenship program, but it does allow dual citizenship. There are two catches, however. The first is that naturalized citizens cannot apply for dual citizenship AFTER they have been naturalized; the second is that any individual seeking a second citizenship must inform the government BEFORE that second citizenship is attained or their South African citizenship will be revoked.
For those who choose to seek a second passport, however, there are three main options for doing so. The first option is to apply for naturalization. To do so you must have a valid permanent residence permit and have had one year of ordinary residency immediately prior to your application, plus an additional four years of physical residence within the past eight years.
Your second option is to prove that you can sustain yourself financially by showing you have a personal estate of at least ZAR7.5 million (just under $500,000 USD).
The third option is marriage, which changes the requirements for naturalization. Once you have your permanent residency, you need only two years of permanent residence and two years of marriage to a South African spouse prior to your application.
For those looking to do business or to invest instead of applying for citizenship, take note that South Africa is not very welcoming to outsiders. The government's position on reversing discrimination is to discriminate against property rights and capital investment, including a campaign of expropriation and laws banning foreigners from owning land.
The final two countries on this list leave South Africa and most of the other countries mentioned well behind them in the rankings and in their desirability as offshore jurisdictions.
Mauritius
World Rank: 35 – Africa Rank: 2
A small island in the Indian Ocean, Mauritius has long been a haven for Africans and Asians as one of the best places in Africa for investment. Not only does the island attract a large amount of tourism, it is also an excellent option for offshore bank accounts, web hosting, and companies.
The Mauritius government consistently obtains high rankings for democracy and economic and political freedom. It ranked 15th in the world for economic freedom in 2016, has high ratings for freedom of the press, and is one of the World Bank's top 20 countries for doing business.
As investment in Africa increases, look for Mauritius to become a Hong Kong of sorts as one of Africa's key offshore financial centers.
It is no surprise that this multiethnic, multi-religious, multicultural and multilingual country offers the second most powerful passport in all of Africa, 35th worldwide with visa-free travel to 128 countries — including Europe's Schengen area.
Mauritius offers the continents most attractive economic citizenship program: with an investment of $500,000 USD in real estate or business you can automatically qualify for permanent residence. Once you have resided in Mauritius for a continuous period of at least two years you can apply for naturalization. Unfortunately, however, Mauritius does not allow dual citizenship.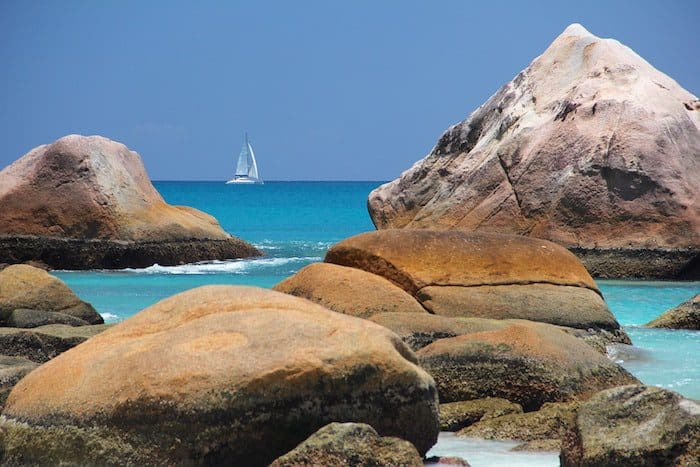 Seychelles
World Rank: 31 – Africa Rank: 1
The most powerful passport in all of Africa is found in one of the fastest improving economies in the world on yet another island nation off Africa's east coast. The Seychelles passport is ranked as the 31st most powerful passport in the world and will give you visa-free access to 133 countries, including Europe's Schengen Area.
One of the greatest strengths of the Seychelles passport is that, as of December 2015, it is one of only two passports in the world that allows visa-free travel to both Russia and China.
Seychelles is one of the few countries on this list that has an economic citizenship program, although it's not the most attractive offer out there. If you are willing to invest 1 million USD in a business, have accumulated 11 years residency, and are not opposed to renouncing all other citizenships, you can get a passport in Seychelles.
Instead of seeking residency and citizenship in Seychelles, however, I would suggest planting a different flag there. In fact, this is the very idea behind planting flags: while Seychelles — or any of the countries on this list — may not be the best place to obtain a second passport, it has other important characteristics an international entrepreneur should be looking for.
For instance, Seychelles is one of my favorite jurisdictions for setting up a non-transactional offshore company as it is arguably the best place in the world to form a closely-held offshore corporation. Seychelles does not impose reporting requirements or complex annual filings on the companies there, either. You simply pay an annual fee to keep the company in good standing.
Seychelles is also an up-and-coming offshore banking jurisdiction, with a reputation as a haven for bank secrecy due to its long-standing secrecy policy with offshore corporations in which it does not maintain information on a company's beneficial owner.
Plus, if you were to seek citizenship there, you would then be required to pay taxes on interest earnings. If, however, you seek citizenship in a zero- or low-tax jurisdiction in another country and then set up your company in Seychelles, you wouldn't have to worry about being taxed.
Overall, I'd like to see you invest in something better than a second passport in Africa. And besides Mauritius and Seychelles, I wouldn't recommend any of the other countries as an offshore jurisdiction for banking or business. At least not yet.
There is, however, great potential for growth and investment in this region in the coming years. So don't write off Africa just yet.