This article discusses how many citizenships can you have, countries that allow multiple citizenships, and pros and cons of acquiring multiple citizenship. We will also discuss how many citizenships are ideal.
Is it possible to hold multiple citizenships? The simple answer is yes. Do all countries allow you to have dual or multiple citizenship? Unfortunately, no.
The Nomad Capitalist team has helped clients obtain citizenship in more than 28 countries, acting as architects and general contractors to create holistic plans. Would you like more freedom? Apply to become a client, and we will help you to "go where you're treated best" through second citizenship.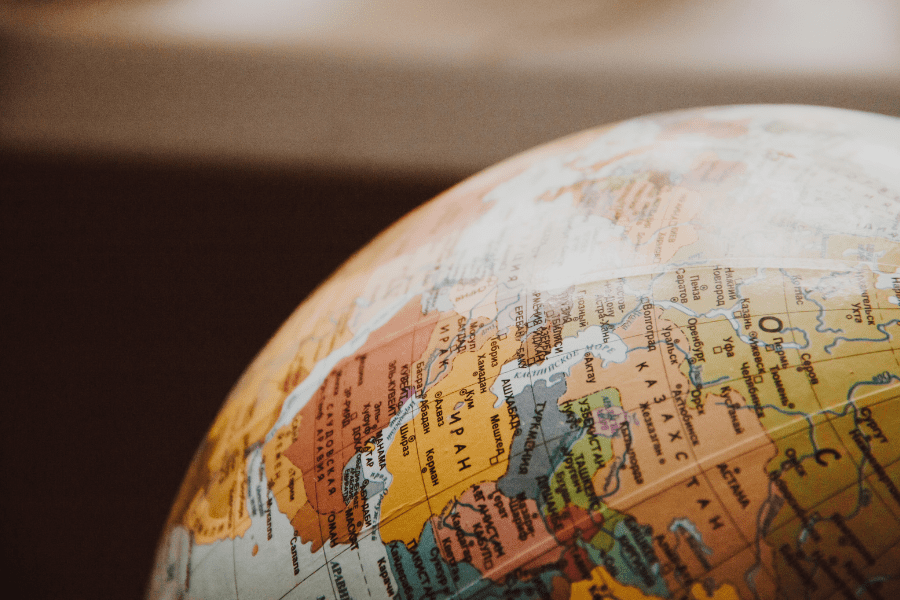 Countries That Allow Multiple Citizenships
Firstly, citizenships and passports go together, but they're also different. Having citizenship does not mean you will have a passport. You will need to work towards both separately, though you should qualify for them simultaneously.
For example, an American citizen who has not applied for or renewed their passport doesn't have travel privileges without this Tier A passport.
So, you may get citizenship somewhere, but if you want the travel privileges that go with it, you also need to get a passport.
The number of passports you can hold depends on each country's government citizenship laws. If a country does not allow multiple citizenships, such as Austria, you will be required to renounce your first citizenship.
However, if you secure citizenship in a country that allows multiple citizenships, such as Ireland, you can keep both your passports. Here is a list of all the nations that currently allow multiple citizenships.
Europe
Albania, Armenia, Austria, Belgium, Bosnia & Herzegovina, Bulgaria, Croatia, Cyprus, Czech Republic, Denmark, Finland, France, Germany, Greece, Hungary, Iceland, Ireland, Italy, Kosovo, Latvia, Luxembourg, Malta, Montenegro, Netherlands, Norway, Portugal, Romania, Russia, Serbia, Slovenia, Spain, Sweden, Switzerland, Turkey, UK
Americas
Belize, Bolivia, Canada, El Salvador, Mexico, Panama, USA, Antigua & Barbuda, Grenada, St.Kitts & Nevis, St. Lucia, Dominica, Barbados, Costa Rica, Jamaica, Argentina, Bolivia, Brazil, Chile, Peru
Africa
Algeria, Angola, Benin, Egypt, Malawi, Nigeria, South Africa
Asia
Bangladesh, Bahrain, India, Indonesia, Israel, Pakistan, Philippines, Singapore, South Korea, Sri Lanka, Syria, United Arab Emirates
Oceania
Australia, New Zealand, Tanzania, Vanuatu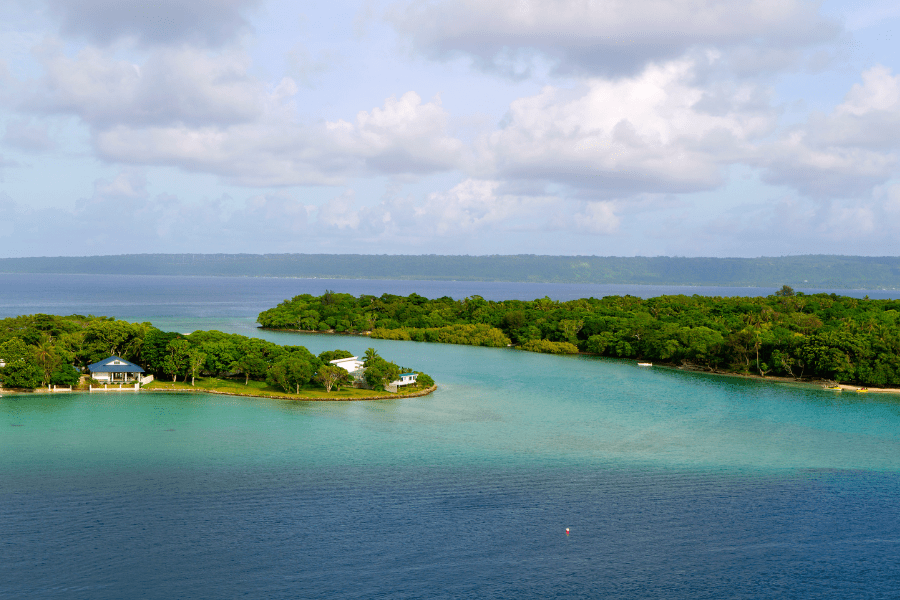 Pros and Cons of Multiple Citizenships
Individuals seeking to obtain multiple citizenships usually want to expand their visa-free travel opportunities. So, even in the event of travel restrictions, possessing more than one-nation citizenship and two passports can offer a solution.
If you acquire a Malta passport, ranked 12 on our Nomad Passport Index, you will enjoy visa-free travel to 171 countries.
Having more than one citizenship also opens up new business and investment opportunities. With a second passport, you could gain entry to new markets, invest more freely and enjoy easier access across neighboring countries.
While another citizenship doesn't instantly reduce your tax obligations, it can play a crucial role in your tax strategy, particularly if you are a US citizen.
US citizens are legally required to pay taxes on all their worldwide earnings, regardless of where they live. One way to decrease their US tax burden is to take advantage of the Foreign Earned Income Exclusion (FEIE). To qualify for this exemption, US citizens need to relocate to another country and acquire dual citizenship.
Having dual nationality is advantageous for both non-US citizens and the United States. By obtaining citizenship in a country that has low or no taxes, one can easily remove themselves from their home country's tax system.
So, dual citizenship provides an insurance policy for your tax plan by providing an exit strategy in case the government enforces unfavorable regulations. It also enables you to cut ties when necessary and relocate to where you are treated best.
As with anything, there are potential downsides to be aware of when holding dual citizenship, including the possibility of double taxation, the risk of losing your original citizenship, and limitations on your right to vote. However, when you work with our team to create a holistic strategy, these pitfalls can be avoided.
How to Obtain Multiple Citizenships
Everyone's situation is unique, but there are key concepts you should know as you get a second residence and then work to develop your passport portfolio.
There are three main ways to get a second or multiple citizenship and passports.
Naturalization
One way is through naturalization. You can spend as little as one or two months a year in some places – or three to four months in other cases – and become naturalized in as little as two or up to 30 years.
This is often the cheapest way to get a second passport, though it can take some time. It can also be a simple process where you can work on meeting the requirements as you travel around.
Citizenship by Investment
You can also become a citizen of another country by making an investment in that country.
Some countries that grant citizenship by investment programs include Vanuatu, Turkey, Grenada, Saint Lucia, and many European countries.
This path toward citizenship can often be more expensive but usually requires less time to get your passport.
Citizenship by Descent
A third option for getting a second passport is through your ancestry. Many countries will give someone citizenship if they can prove their bloodline.
Do you have connections to Ireland, Italy, or Mexico?
Applicants must provide birth certificates and other documents that prove their connection to the country via ancestry. It's cheap, easy, and reversible if you decide you no longer want to claim it.
Marriage
A common misunderstanding is that marrying a foreigner will grant citizenship immediately. However, marrying a citizen allows you to become a resident of their country.
For example, in countries like Canada and Ireland, marriage only gives you the right to live in the country and become naturalized like everyone else, which means years of sustained presence and tax payment.
On the other hand, in other countries like Brazil, you can apply for second citizenship automatically after just one year of marriage and uninterrupted residence in the country.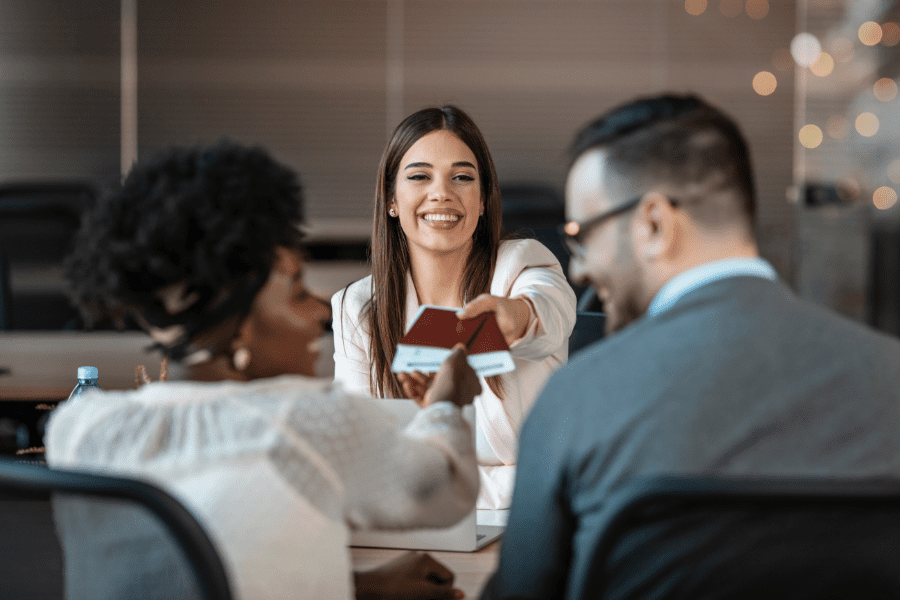 How Many Citizenships Can You Have?
Some people like to collect baseball cards or classic cars. Why not passports?
If you strategically plan the countries where you will obtain citizenship, you can hold many.
Having passports in the double digits is possible, but this is pointless if you don't know how to manage them.
Diversify Your Passport Portfolio
The first step with any holistic offshore strategy is to become diversified. Always have a way out. That is why the first goal is to get a second passport and become a dual citizen.
Our advice for your first-second passport is to get whatever you can. If you have Armenian or Irish ancestry, go with that.
As long as that second passport doesn't cause you problems – i.e., there are no restrictions, no military service obligations, or no issues with international banking – then we recommend getting any passport you like as your first one.
We had a client from the US with ancestry from the UK. She got a British citizenship. Now that's not super diversified. The US and UK are good friends, similar in terms of influence and politics, as both offer visa-free travel to most places, etc. But she took what was on the table.
If you're a US citizen, you'll also want some financial diversification in your passport portfolio. If your first passport is Vietnamese and you were to renounce your US citizenship, you wouldn't have much in terms of travel privileges. So, you'd want to go beyond that.
If you have a US passport as well as a UK, Irish, New Zealand, or Italian passport, then you might be pretty well covered. You have a good place to live if times get tough in your home country.
Does the new country make my situation better or worse? Do I have the option to opt out of the first one? What are my travel opportunities? Am I well protected? Consider all your bases and make sure they're covered through diversification.
Your Passport Portfolio
The second step is to determine how much diversification you want. Considering your available options, deciding what you want and where you want to travel will help you figure out how many passports you need.
It's not so much a question of "how many citizenships can you have" but how many do you need.
You want to multiple citizenship for two countries that are at odds with each other, but rather ideally, combine a big country passport and a small country passport or a Western country and an Eastern country.
In terms of countries to look for, if you're looking for a small country that will leave you alone and not tax your worldwide income or chase you down for money, one of the Caribbean countries citizenship programs would suit.
There are also simple options where you can donate or invest money or buy real estate and get a passport quite quickly, which will give you visa-free travel to places like Europe and Southeast Asia.
Decide What Passports You'll Keep
After you've taken that second step to create a portfolio strategy, you next need to figure out which of your passports you want to keep.
In general, there's no reason to get rid of anything unless they change something major, start trying to chase you down, or impose rules that infringe on your strategy.
If you're a US citizen, you'll need to decide if you want to keep your American citizenship and all the baggage that comes with it. Do you really want to keep on paying taxes to the IRS, or is it time to cut ties?
You can make a better decision once you have two or more citizenships.
Analyze your mix and determine which passports you want to keep.
Where Do You Want to Live?
A residence visa is a good place to start when considering places where you would like to live. But only citizenship guarantees that you full rights in that country. When a residence permit expires, they might decide they don't want you anymore and will not renew your permit.
You might want to live in the European Union if you are lucky to get Italian or Estonian citizenship through descent. It might not be the best place in terms of taxation, but you would be able to live happily somewhere in the EU.
We also recommend our clients be open-minded to other options. Have you considered places like Georgia or Malaysia? Many places aren't what you might think, and it's beneficial to be open to places you might not have considered initially.
Once you figure out where you really want to live, that will be the citizenship you'll want to pursue in order to guarantee your right to live there.
Have you considered Mexico or Colombia? Latin America is becoming more culturally similar to what many are used to in the US. There's a lot of home country American influence that you won't find in Europe or Asia.
How Many Citizenships Should You Have?
After considering these concepts for your unique lifestyle design, you'll be better equipped to decide how many and what kinds of citizenship you want to seek out.
Nomad Capitalist will work as the architect and general contractor of your holistic plan for going where you're treated best. If you're a seven or eight-figure entrepreneur, our team is ready to help you start building your passport portfolio today. Apply here to become a client.