As a seven or eight-figure investor or entrepreneur, you probably want to live in one of the safest low-tax countries in the world. So you can enjoy spending your wealth with no concerns about any sort of crime.
Even if it's just petty theft, it can ruin your day, especially if it was an expensive watch or piece of jewelry that has sentimental value. You can buy the watch again obviously, but it's still annoying.
If you live in a country where this sort of crime is prevalent, then you are going to want to move to a safe country.
However, if your country has an epidemic of violent crimes like murder, then you are likely to overlook petty theft in favor of a lower murder rate. There are also countries full of abductions of people who can afford to pay for it, and you don't want to live there.
So, what should you do?
How can you ensure that your nomad family and your wealth are safe?
Moving to One of the Safest Low Tax Countries in the World
You don't want to hand over half of your wealth to a government so you can live in a safe country.
It's a tough spot to be in, but there's something you can do about it.
You can always move to one of the safest low-tax countries.
We've prepared a list of the safest low-tax countries in the world.
Why Should You Prioritize Safety When Moving Abroad
It's important to know all the facts before moving somewhere.
As a high-net-worth individual, you need to understand the tax laws of the country you want to move to and make a tax plan. Some countries are quite strict about taxes.
If you are not careful, you will end up paying tax at home and abroad.
The best way to ensure that this doesn't happen to you is by moving to one of the following safest low-tax countries in the world.
After all, why shouldn't you move abroad for safety reasons?
Here are our reasons for moving abroad.
1. Your Country Probably isn't as Safe as You Thought It was
If you are from the United States, United Kingdom, or Australia, you probably think that your country is very safe. We've been told that so many people want to move to our country because it's one of the safest low-tax countries in the world.
While that used to be the truth, unfortunately, it isn't anymore. Especially if you look at these countries from a global perspective, these countries aren't as safe as many other countries.
If you are concerned with violent crimes, in particular, only two countries in Europe have a higher murder rate than the United States: Russia and Ukraine.
That might seem crazy, but that's how it is. The data doesn't support what we've been taught.
So, it makes total sense to move abroad. Your country isn't as safe as you thought it is.
2. Better Lifestyle as a High-Net-Worth Individual
Don't you want a better lifestyle? Many countries have a better standard of living than the United States, and you should take advantage of them.
Why would you live in a boring city when you could be living in a tropical paradise? Or trying out the famed Michelin-starred food stalls in Singapore?
It just doesn't make sense to stay.
To increase your wealth, you should also look for a country that won't make it difficult for you to move your money. You need to look for a place that has a high standard of living and is also tax-friendly.
The Top Safest Low-Tax Countries in the World
You can enjoy the most luxurious lifestyle in the majority of these countries. Do note that for this list, we've included countries with the least percentage of violent crimes, or even nonexistent, such as murder.
Generally speaking, other crimes are also lower here, making them some of the safest low tax countries. You will find yourself wanting to move here immediately. Prepare to be surprised because even we didn't expect some of the countries on this list.
MONACO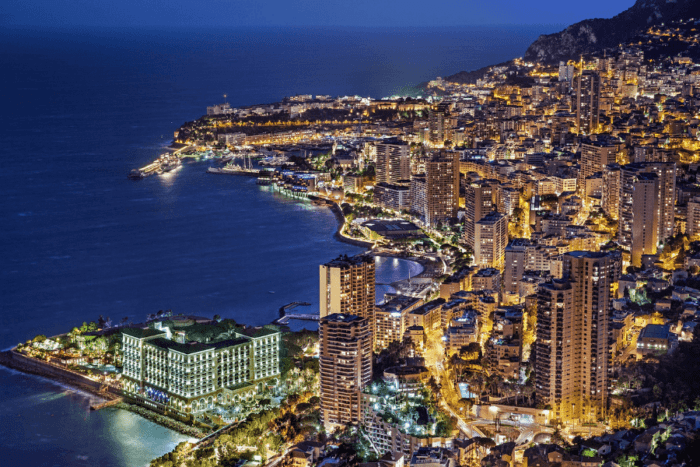 If you are willing to put in half a million euros in the bank, or for investment, or in real estate, then you can easily move to Monaco. It has a 0% tax rate and has one of the highest GDP per household in the world.
You are likely to run into quite a few million and billionaires in Monaco. It's regarded as one of the safest low-tax countries in Europe. On the downside, it can feel a bit restrictive, considering its total area is around 2.1 km sq. But in terms of safety, you can't be in a safer place than Monaco.
ANDORRA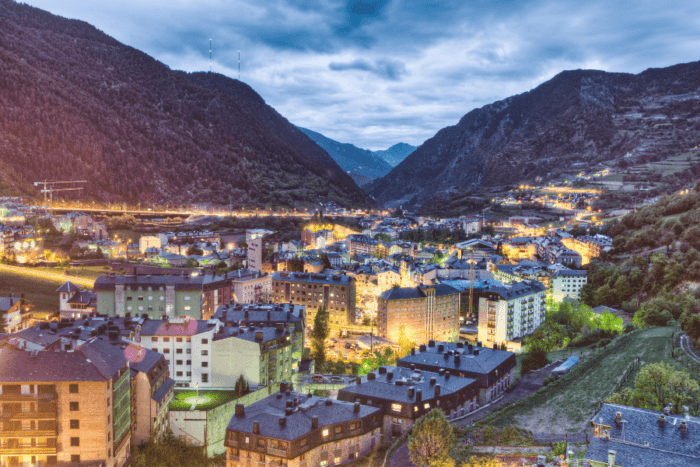 Like Monaco, you will have to invest some amount of money to get residency in Andorra. But its safety makes up for it. Residents report leaving their cars and homes unlocked, that's how safe it is.
It's a lovely country to live in as well. It's difficult to get citizenship there, but if you are looking for a place with a lot of safety and a 0 to 10% tax rate, this is the place for you.
Apart from that, the government has plenty of tax incentives for foreigners, and you can get quite a bit from that.
SWITZERLAND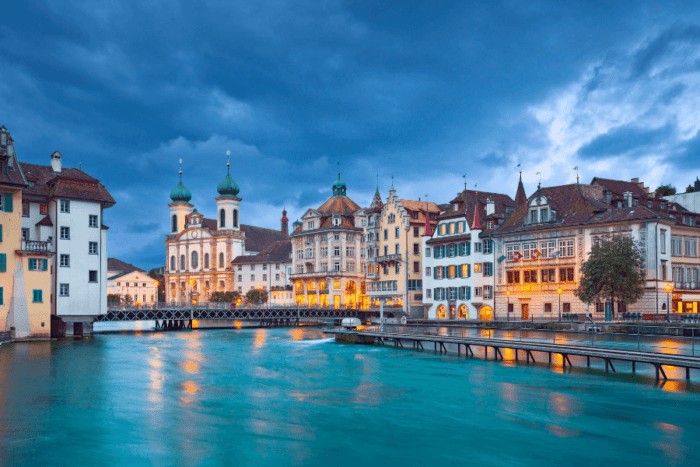 The third country on this list is Switzerland.
Switzerland's already quite well known for being safe. But what most people don't know is that it has a flat lump sum tax system for high-net-worth individuals. Basically, all you have to do is pay a certain amount to the government and tax, and then you can make as much money as you want.
Of course, we understand that Switzerland isn't for everyone. This is why we recommend that those starting their business ventures should opt for countries with a low to zero tax rate, and those who are already well-established should opt for Switzerland.
PORTUGAL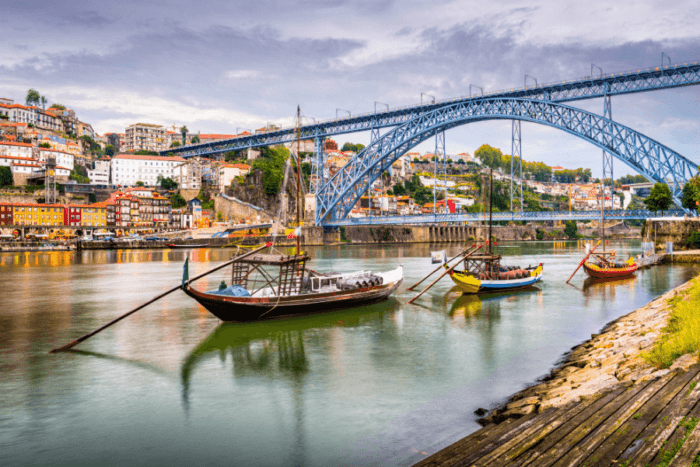 Portugal has recently gained a lot of popularity. We feel as though we are always talking about Portugal, and there is a reason. In recent years, it has emerged as a European hub for various things.
From a financial to a cultural hub, it's preferred by many nomads due to its low tax rates and reasonably low crime rate compared to the rest of Europe.
Of course, there's a way to pay almost no tax in Portugal. You need to do some extensive tax planning for that, but honestly, it's worth it.
GEORGIA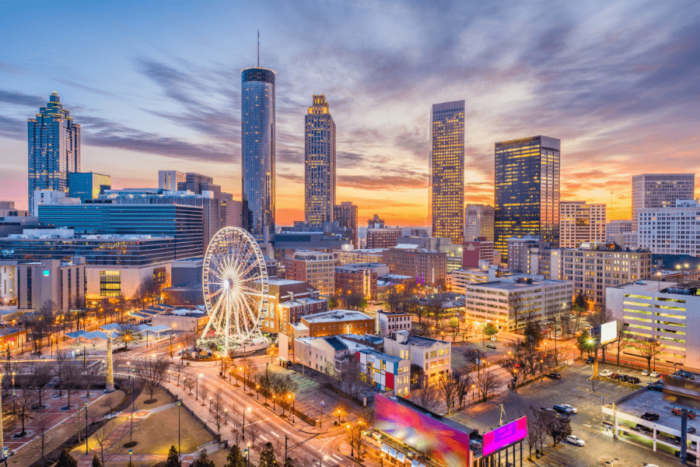 Next, we have Georgia.
Georgia is a very tax-friendly country at the borders of Europe. If you decide to gain residency here, you can become part of a private entrepreneurship scheme where all you have to do is pay !% tax every year.
Most income outside the country is exempted, and with the proper planning, you can go quite the long way in Georgia. It's one of the cheapest places to live in as well. It's very safe- which can't be said for other countries around it- and with its tax policies, it's quite the place to settle down.
QATAR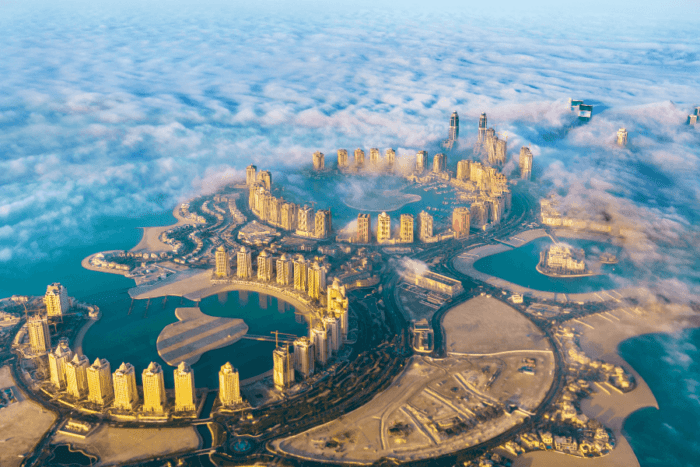 If you want to move to Asia, you will be very happy to know that Qatar is the place to move to. Why? Well, that's because its capital, Doha, has been ranked the safest place for the sixth year in a row.
While it's not the most exciting place to live, it has all the amenities you could ask for, the standard of living is great and, as mentioned, it's very safe.
In terms of taxes, you don't have to pay anything. It has a staggering 0% tax rate which is unbeatable. There's no loophole or set income after which you need to pay taxes. There's none.
United Arab Emirates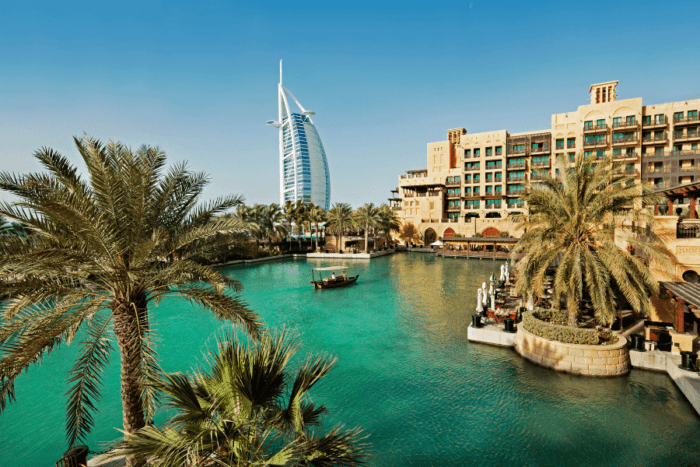 The same goes for its neighbor, the UAE. It has a similar tax policy of 0%. But unlike Qatar, which might be regarded as a boring place to live, UAE's Dubai is very exciting.
It is one of the most visited cities in the world, attracting millions of tourists. There's always something going on in Dubai.
A common trend you will notice with gulf countries is that they are very safe. They have strict laws when it comes to crime, which has reduced the crime rate drastically. You don't even need to worry about petty crimes if you are living in the UAE.
It just won't happen.
Dubai is also regarded as a business hub, so if you want to start your own business, it's a pretty good place to settle.
SINGAPORE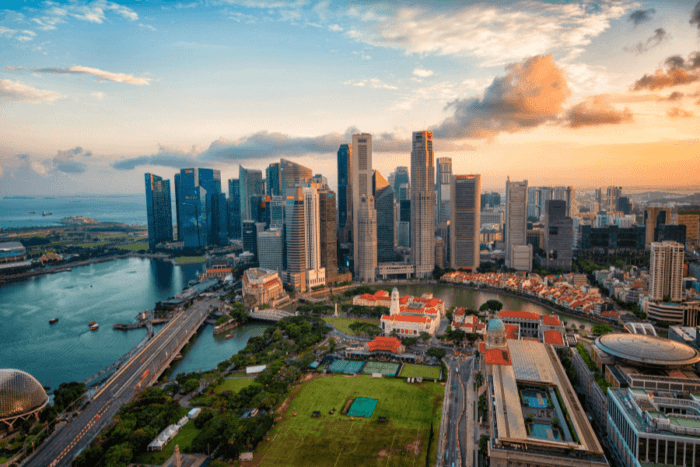 Next on our list is Singapore.
Like Dubai, Singapore is considered a major financial hub. So, if you are an entrepreneur or an investor, you should move to Singapore. It's very safe to live in. There are excellent laws that are implemented properly. Law and order are very strong in Singapore because there's no corruption.
The government has great tax incentives as well. A lot of people store their assets in Singapore, and if you are interested in that, you should go for it. Depending on the kind of business you own, you will pay single-digit tax rates, but this can go up to the teens.
Remember, wherever you go, a good tax plan can save you a lot of money each year.
COLOMBIA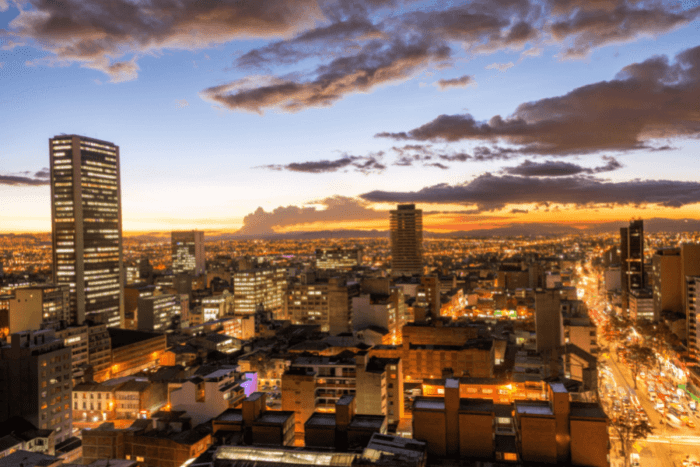 People don't have a good impression of South America. Most people think that these countries have a lot of violent crimes, and while this is true, it's only designated to a certain area.
If you are a seven or eight-figure investor or entrepreneur, you are not going to move to any of these places. Generally speaking, the city centers and urban areas of South America are perfectly safe. It's the outer corners that have issues.
Most of these come from unrest and poverty, but every country has that. The reason why we've mentioned South America despite the crimes in certain parts is because of the potential.
South America is a booming market. There's great potential and great tax laws as well. For example, Bogota in Colombia is a great place to live. It's got amenities- everything.
But we would recommend Colombia if you don't plan on staying there full-time. It doesn't have the friendliest tax system, but it definitely can be worked around.
HONDURAS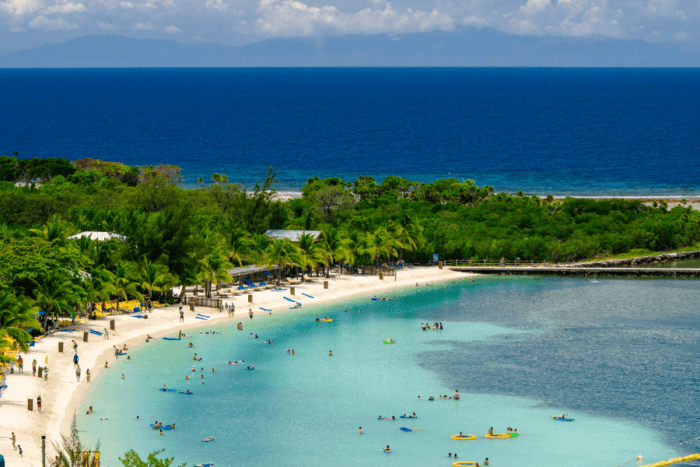 Unlike Colombia, if you live on one of the bay islands in Honduras, in Nicaragua away from the main cities.
Generally speaking, it's a safe place to live, the crimes are just petty theft and things like that. But the tax policy is quite flexible, and you can work towards South American passports, which are quite strong.
CHILE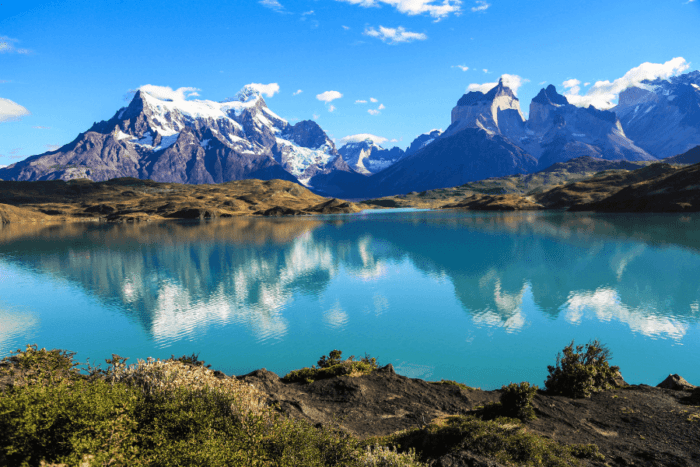 Chile's capital Santiago is a great place to settle, start a business and have a great time. It's not too boring, and Chile has one of the strongest passports so that you can set out to more than 100 countries with no visa needed.
Unfortunately, the taxes aren't the lowest, but foreigners have a three to six-year tax exemption. By that time, you will probably get the passport- if that is your goal.
PARAGUAY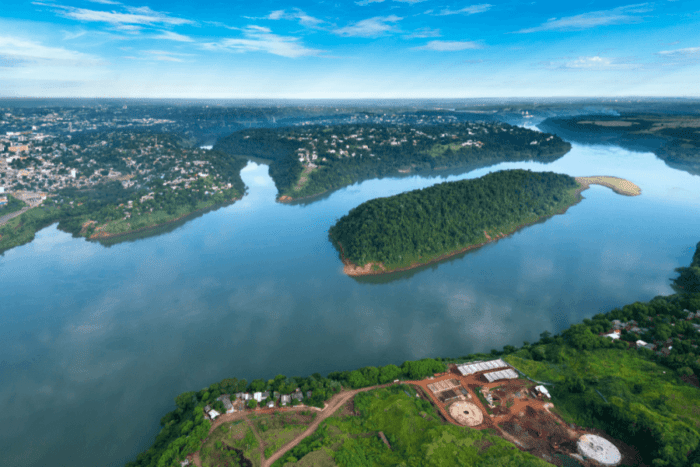 Of course, not far from Chile, we have Paraguay. Many people associate Paraguay with the black market, but that's very strange considering that it's a modern, safe country.
It also has very low-tax rates at 10% for local income, and most foreign income isn't taxed at all.
URUGUAY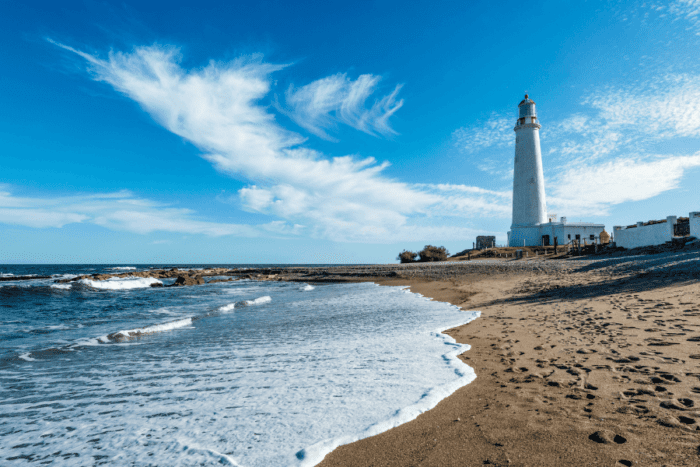 Not many people talk about Uruguay, which is a shame considering how its tax policies are quite favorable. For one thing, if you buy real estate there, you can use your tax residence globally if you live there for a certain number of days every year.
If you are interested in living there full time, then you will get a tax holiday for ten years for all foreign-sourced income, and after that, you only have to pay 12%. It has a beautiful coastline and is very safe for you to move to.
ECUADOR

Ecuador is very affordable, and most people prefer to retire there. Do note that while it doesn't have a lot of violent crimes, it does have petty crimes. But if you are at the right place and don't venture to the bad neighborhoods in town, you are safe.
That being said, this still doesn't guarantee that it won't happen to you. But most people overlook the overall atmosphere of the country.
It has a complicated tax system. If you have foreign-sourced income, you have to pay a certain amount in taxes there, so you don't end up paying in Ecuador.
COSTA RICA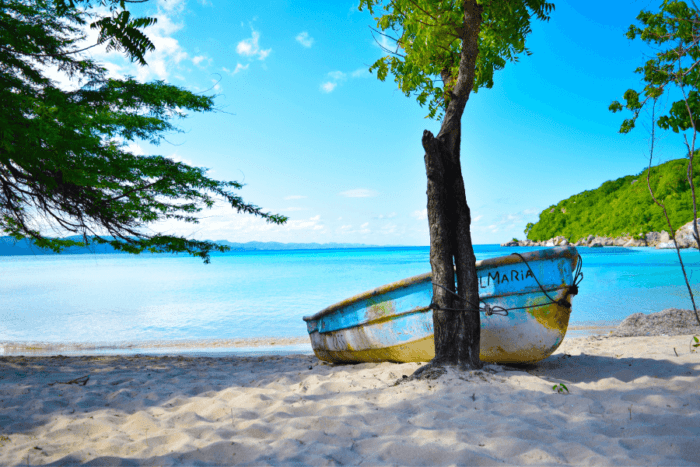 If you are hoping to go off-the-grid for a while, then Costa Rica is perfect for you. It has this lovely seaside, beachy living environment, very laid back. If you want to stay there for a while or for a certain amount of time every year, then it's a great place.
The tax policies are friendly too, so there's nothing to be worried about.
Nomad Capitalist is Here to Make Things Easier for You
There are so many ways of growing your wealth, legally lowering your taxes, and acquiring residencies to live in some of the safest countries in the world. Nomad Capitalist is here to guide you through it all.
We've got years of experience in offshore banking, lowering taxes, and helping people get their second passports. So, if you are thinking about moving to the safest low-tax countries in the world, you can rely on us.
Nomad Capitalist is here to help high-net-worth individuals looking for a better place to live in and make the most of their money the correct way.
So, if you are interested in learning more about our services, don't hesitate to contact us today. We work on a case-by-case basis and believe that there's a solution for everyone. Our team is more than happy to help create a personalized solution that suits you.
Our goal is to help you go where you are treated best.