From James Bond to Grace Kelly, Monaco has been both a home and a vacation spot for many celebrities and wealthy elite, both fictional and real.
Monaco is located near the south of France, with France on three sides and the French Riviera, and the Mediterranean Sea to its south. This beautiful country is a tourist hot spot.
Monaco is also one of the only tax-free countries in Europe. Its tax haven status attracts a lot of wealthy entrepreneurs and expats.
Monaco is a small country. It only covers a 0.78-square-mile area. Packed into this tiny country is a population of 36,297, and around one-third of these are millionaires.
All of this makes Monaco one of the best places for expats to retire.
Interested in establishing a residency or citizenship in one of Europe's most beautiful spots?
Become a Nomad Capitalist client, and we will work with you as the architects and general contractors of your holistic strategy to explore the best citizenship for you, taking you where you are treated best.
Monaco Quick Facts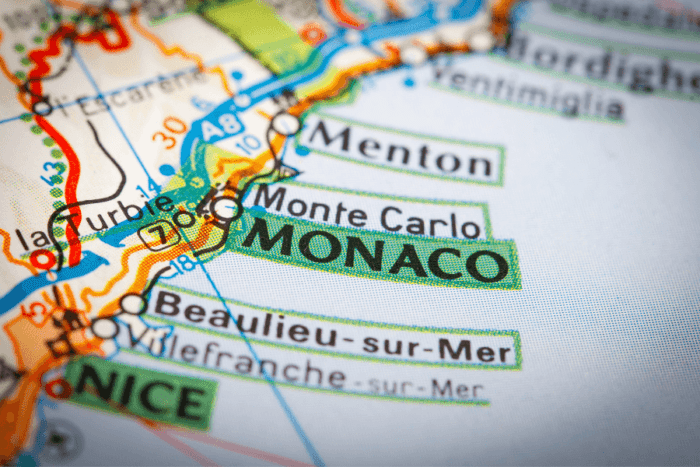 Where is Monaco?
Monaco is located south of France along the French Riviera.
What is the capital of Monaco?
Monaco is a city-state. This makes Monaco the capital of Monaco.
Monaco population: 36,297
What is the Best Time of the Year to Live in Monaco?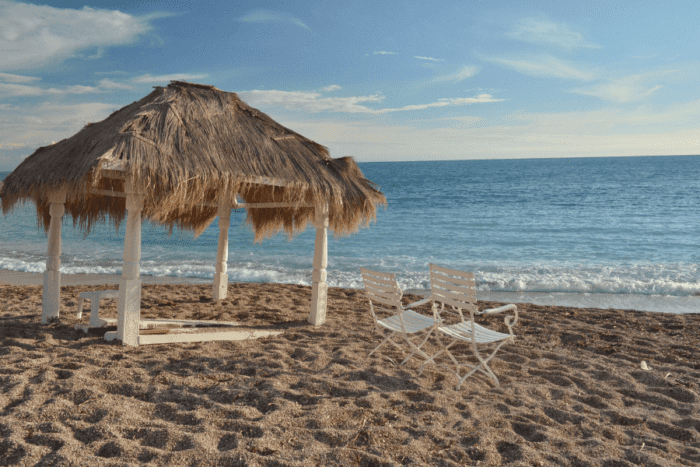 Monaco has a pretty mild climate for most of the year. Summers in Monaco are long and warm. Winters tend to be short and mild.
The average temperature in Monaco is around 60°F – 80°F in the summer and 53°F in the winter. Monaco and the surrounding areas usually see sunshine for 300 days of the year. The nice weather makes living here a great option year-round.
The Best Neighborhoods in Monaco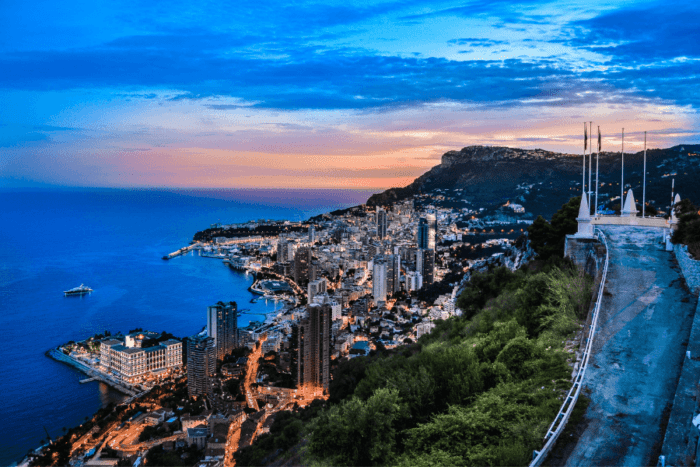 Even though Monaco is a small space smaller than Central Park, it can be divided into four quarters.
Where is Monte Carlo, Monaco, located?
Monte Carlo is at the heart of Monaco. It is a great area for shopping and the location of the Monte Carlo Casino, Hotel de Paris, and Cafe de Paris.
Monaco-Ville, sometimes called Le Rocher, is located in the south-central area of Monaco. This is the oldest district in Monaco, where the Prince's Palace and Cathedral of Our Lady Immaculate are located.
Fontvieille is located in the southernmost part of Monaco. This area is built on land reclaimed from the sea, which lends itself to one of Fontvieille's most notable features, Fontvieille Port.
Here you will see a variety of luxury yachts. This is also where the Stade Louis II and other sports arenas are located.
La Condamine is a great area for families of the Monaco population. There is a great farmer's market in La Condamine.
The Moneghetti district of Monaco has many skyscrapers and condos. The only railway station in Monaco is located in Moneghetti. From here you can take the train to France or Italy.
Saint Michel, La Colle, Les Revoires, and Moneghetti have lower property prices than other areas of Monaco. However, prices are still higher than in many other places in the world.
What is the Quality of Life in Monaco?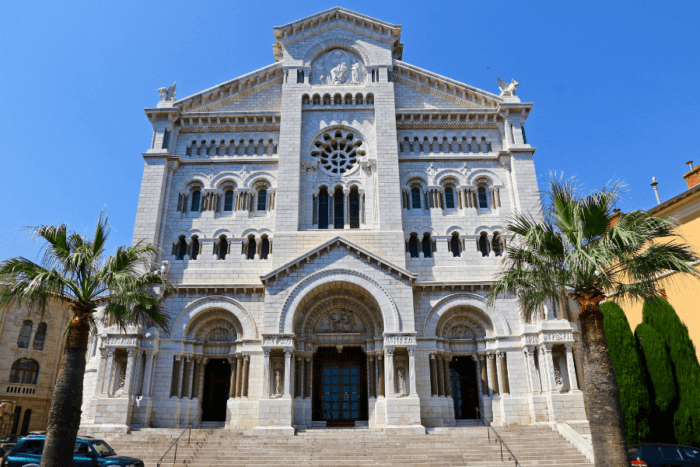 Monaco offers a high quality of life and is one of the safest countries in the world. People in the Monaco population live longer on average, with one of the longest life expectancies in the world at 87 years. 

Monaco also has a low unemployment rate, and the poverty rate in Monaco is 0%. The Monaco population is made up of successful entrepreneurs, celebrities, and even royalty. 
What is the Cost of Living in Monaco?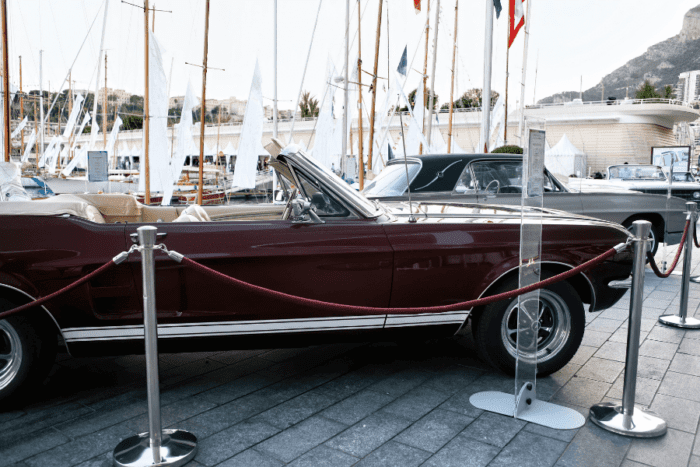 Monaco tends to be a city for the wealthy. The cost of living in Monaco is higher than the average cost of living in the US by over 97%.
Excluding the cost of rent, it would cost a family of four living in Monaco around $8,367.92 each month. A single person's monthly expenses in Monaco without rent would be around $2,280.13.
An inexpensive meal for one person will cost around $30. A two-course meal for two in Monaco is going to cost an average of nearly $164. A loaf of bread in Monaco costs $3.70. You'll have to pay around $5 for a cappuccino and $10.09 for a beer.
A gallon of gas costs around $8, although you can easily walk or take public transportation to get around this tiny country.
Rent in Monaco is about 500% of the price of the average rent in the US. Renting a one-bedroom apartment in the city's center will cost about $6,454 monthly. Renting a one-bedroom apartment outside the city's center will cost $3,690.
A three-bedroom apartment can cost around $20,350 per month in the city center and $11,540 outside of the city center.
Real estate in Monaco can cost over $7,498 per square foot, which makes it one of the most expensive markets in the world. A home can cost over $5 million.
The Best Co-Working Spaces in Monaco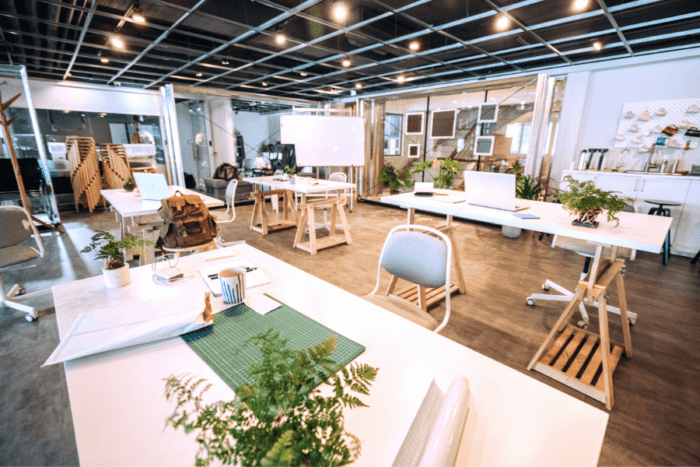 With a limited amount of space in Monaco, it may make more sense for those living in Monaco to use a coworking space.
Regus: Regus has a coworking office in the Monte Carlo Sun. You can rent an office space for $984 monthly or a coworking space for $936 monthly. Meeting rooms are also available for an hourly fee. There are private offices, coworking desks, and meeting rooms. These offices are open to members 24/7.
WeRock: WeRock coworking spaces are located in the Golden Square in Monaco. WeRock offices are open 24/7. Coworking spaces can be rented out per day or can be rented monthly, starting at around $250 for Monaco nationals and $430 for non-residents.
International Business Center: Exclusive offices at the Monaco International Business Center start at around $1640 per month. These offices can host one to six people and come with 24/7 access, access to a meeting room for four hours each month, office equipment, and air conditioning and heating. A hot desk costs $36 per day. A coworking workstation or hot desk costs $270 a month.
How Accessible is Monaco?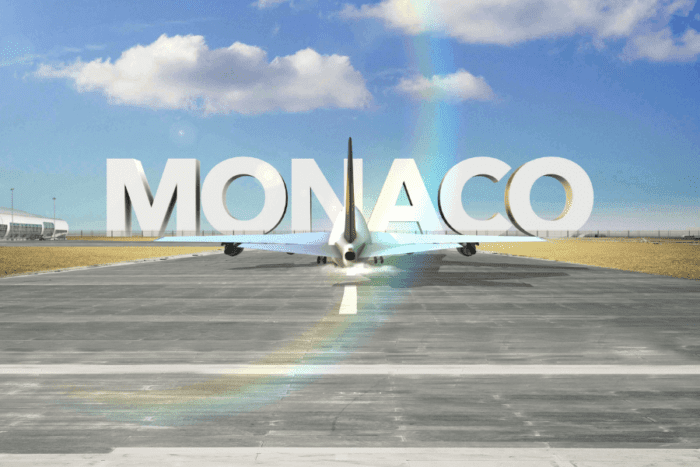 The closest large airport to Monaco, the Nice Cote d'Azur Airport, is located about 30 minutes away in France.
There is a small airport, the Monaco Heliport, located in the Fontvieille area of Monaco that connects to the Nice Airport and a few other major cities.
How Safe is Monaco?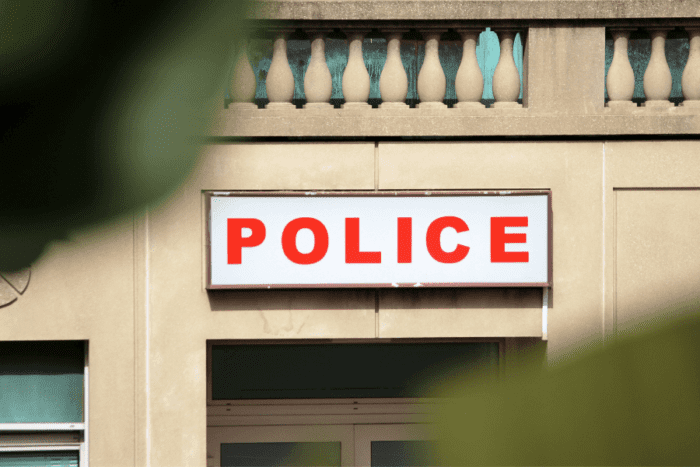 Living in Monaco is very safe. Monaco is considered one of the safest countries in the world. A 24-hour video surveillance system monitors the entire town. They also have the most policemen per head out of any country — one police officer for every 80 residents of the Monaco population.
What are the Best Places to Eat and Drink in Monaco?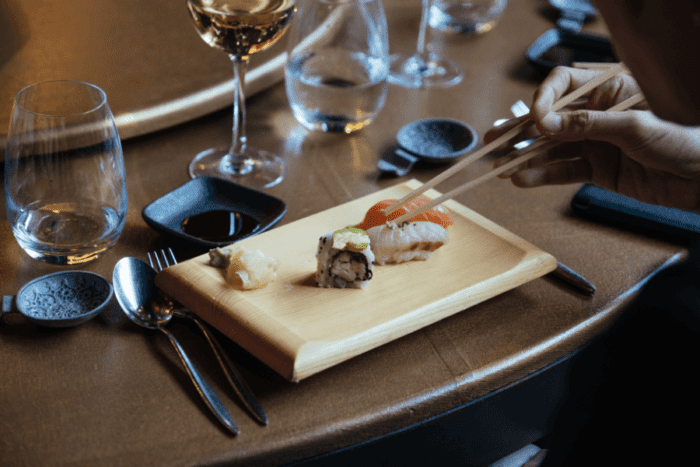 Le Louis XV – Alain Ducasse a l'Hotel de Paris – Le Louis XV is a Michelin-3-star restaurant located in Monte Carlo. In 2003, it was ranked as the third-best restaurant in the world. Since then, it has continued to impress.
Blue Bay – The Blue Bay is located in the Monte-Carlo Bay Hotel and Resort. This Michelin-2-star restaurant has an ocean view and valet parking and serves Mediterranean, Caribbean, and seafood cuisine.
Yoshi – Yoshi is a Michelin Star Japanese restaurant located in the Hotel Metropole along the French Riviera. Check out their sashimi, nigiri, sake, or Japanese green tea.
Cafe de Paris – The Cafe de Paris Monte Carlo has been around for 150 years. This cafe is a great place to get coffee or tea. You can also order Mediterranean meals and make sure to end your experience there with some ice cream.
Il Terrazzino – Il Terrazzino is the perfect place to get a taste of Italy while in Monaco. The chef makes Neapolitan meals inspired by his home. The average cost for a meal here is a bit cheaper than in the other places we've mentioned.
What is There to Do and See in Monaco?
Monaco Grand Prix – If you get a chance to be in Monaco during the Formula One Grand Prix in May, don't miss it. At other times of the year, you can still find high-end luxury cars on the streets of Monaco.
Monte Carlo Casino – You may have heard of the Monte Carlo Casino while watching an action movie like James Bond or Ocean's Twelve. The Monte Carlo Casino is a great place for gambling, entertainment, or just to take a tour. While this is a popular tourist attraction, citizens of Monaco are not allowed to gamble.
Oceanographic Museum – The Oceanographic Museum of Monaco was founded by Prince Albert I of Monaco in 1910. The museum has displays of many different sea creatures in both the museum and aquarium.
Saint Nicolas Cathedral – As you check out the old town area of Monaco, make sure to visit Saint Nicolas Cathedral (Cathedral of Our Lady Immaculate). The Cathedral is the location of the tombs of many members of the Monaco royal family, including Princess Grace Kelly.
Prince's Palace – The Prince's Palace of Monaco is also located in the Old Town. You can buy tickets to visit the palace and see His Serene Highness, The Prince of Monaco's car collection. You can also watch the changing of the guard outside the palace every day.
How Open is the Culture to Outsiders?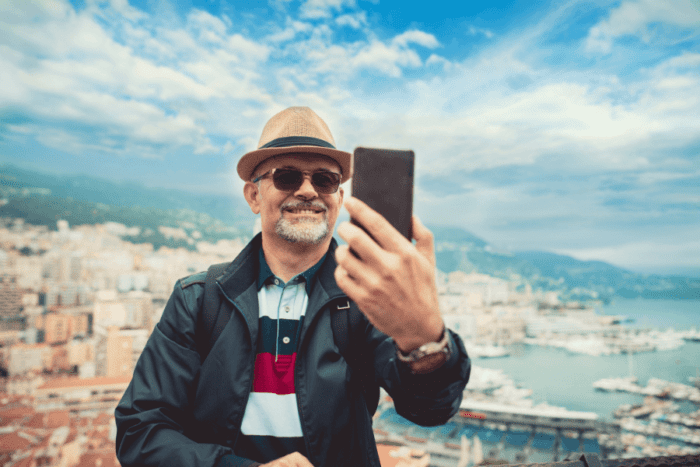 Monaco is a popular tourist destination and attracts residents from all over the world.
People of all different nationalities call Monaco home. Over 130 different nationalities can be found in Monaco, and over 75% of Monaco residents were born outside of the state.
Taxes in Monaco

Monaco has no direct taxation, making it a tax haven. Monaco does not charge its residents income tax — income tax was abolished there in 1869. Monaco also has no capital gains tax or wealth tax.
While there isn't a property tax in Monaco, there is a rental tax of 1% and a tax on real estate when sold.
Companies incorporated in Monaco do not have to pay any tax unless over a quarter of revenue comes from outside the country. Those companies are taxed at 25%.
Monaco's value-added tax (VAT) tax is the same as that of France — 20% for goods and services with a reduced rate of 10% for specific products. The VAT tax for food and transportation is 5.5%, and there is a 2.1% special rate VAT tax for newspapers, cultural performances, and medicines.
There is no gift tax if the asset is gifted to a direct line relative, such as a parent, spouse, or child. If it is gifted to a brother or sister, the tax is 8%, and there is a 16% tax if the beneficiary is not a relative.
French citizens living in Monaco are not allowed to claim Monaco's income tax exemption.
Residence in Monaco
There are three ways to get residency in Monaco.
The first option is to obtain residence through employment.
The second is to set up your own business in Monaco.
The third is to get residency by investment. This is sometimes called a Golden Visa.
When you first get your residency in Monaco, you'll get a temporary residence card (carte de sejour temporaire). This lasts for twelve months and can be renewed twice.
Afterward, you can upgrade to an ordinary residence card (carte de sejour ordinaire). This card lasts for three years and can be renewed as often as needed.
To keep your residence with a temporary residence card or ordinary residence card, you'll have to spend a minimum of three months each year residing in Monaco.
After nine years of residency in Monaco, you can apply for a privileged residence card (carte de sejour privilegie). This residence card lasts ten years, but in order to maintain it, you have to reside in Monaco for a minimum of 183 days each year.
In order to get residency, you'll first need a long-stay visa. Then you need to provide proof of accommodation and have sufficient financial resources.
You can find a step-by-step process for applying for Monaco residency here.
Can You Get Citizenship in Monaco?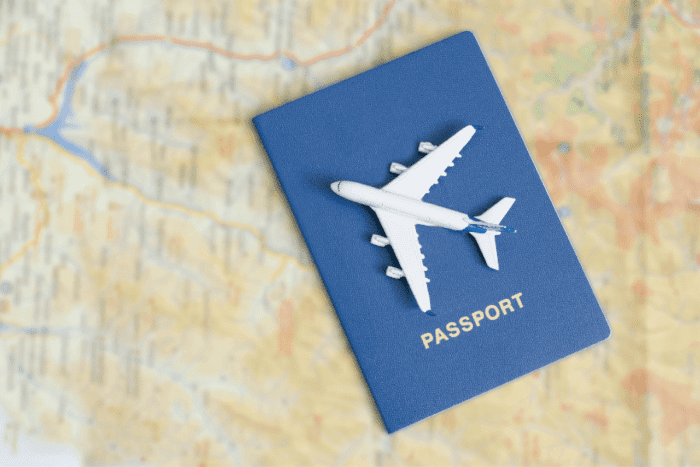 While it is possible to get residency in Monaco, getting citizenship in Monaco isn't very easy.
An important thing to realize before you decide to try to get Monaco citizenship is that Monaco does not allow dual citizenship. If you would like to have Monaco citizenship, you would have to renounce all of your other citizenships, and you would not be able to collect any more passports for your passport portfolio.
If you want to get Monaco citizenship, you must have resided in Monaco for ten continuous years minimum. At this point, citizenship isn't guaranteed.
Remember that you don't technically need citizenship to stay or live in Monaco. You can stay there long-term with residency.
If you really want to get a second passport, there are other options. It might be better to obtain citizenship by investment in the Caribbean or citizenship by descent elsewhere if you can.

Living in Monaco can be a great option for expats. There are lots of things to do — and you won't need to worry about feeling unsafe. 
The cost of living is expensive but matches the exceptionally high quality of life. The Monaco population of high-worth individuals is accustomed to living a life of grandeur and luxury.
Want to find out how Monaco can be incorporated into your lifestyle and Plan B?
Nomad Capitalist is a boutique firm that helps seven and eight-figure entrepreneurs and investors legally reduce their taxes, protect their assets increase their freedom, and grow their opportunities internationally. A second passport is a big part of the strategy, especially if you're a successful person looking to protect your wealth from Western governments. Apply here to become a client.