This article discusses the best beach towns in Mexico for families and expats. We will also briefly discuss how you can move to Mexico, what kind of visa you'll need, and what makes Mexico an excellent fit for people looking for the ultimate beach life.
Mexico is one of our most loved destinations. The vibrant culture, beautiful beaches, friendly people, and international and diverse flavors are just some things we adore about Mexico City. But besides Mexico City, Mexico as a country has so much more to offer than just holiday vacations and quick escapes for tourists seeking to break free from the monotony of life.
In Mexico, you can enjoy stunning beach life overlooking the Pacific Ocean, Atlantic Ocean, or the Caribbean Sea in the same country.
The country offers a wide range of boutique hotels to luxury hotels. But if you wanna pass on San Jose Del Cabo or Cabo San Lucas, and you're not interested in heading to Puerto Escondido to surf and would rather stay in a beach town, then this article (and country) is for you.
Whether you want to retire in Mexico, invest in Mexican real estate, or get Mexican citizenship, Nomad Capitalist can help you.
Mexico is one of the best places to include in your offshore strategy, and the Mexican passport is an excellent Tier-B passport that can add immense value to your passport portfolio. Set up a call with us today to discover how you can incorporate Mexico into your holistic offshore strategy.

Moving to Mexico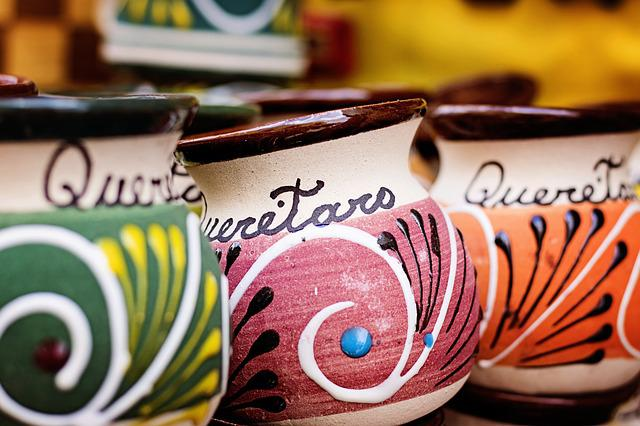 Before moving to a small Mexican beach town, or any other country for that matter, you must ask yourself the following questions.
Is the culture the right fit?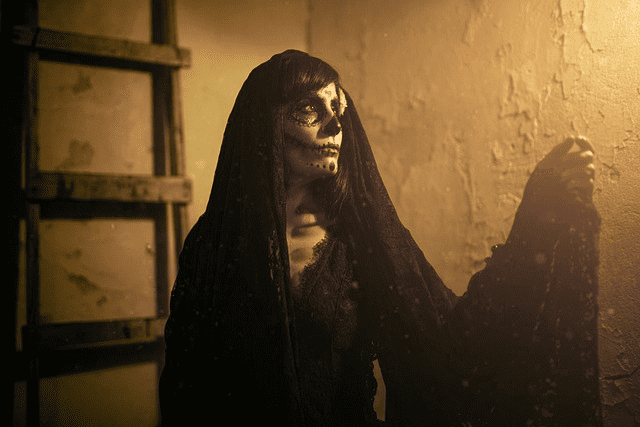 Living as a local in another country means being acquainted with the local culture. Even if Mexico is practically a next-door neighbor to the U.S., it has its distinct way of life. You can learn more about the local culture during social gatherings, shopping trips, and doing business. You can also read our ultimate Nomad guide to living in Mexico City to get a detailed idea.
How Will You Finance Your New Lifestyle?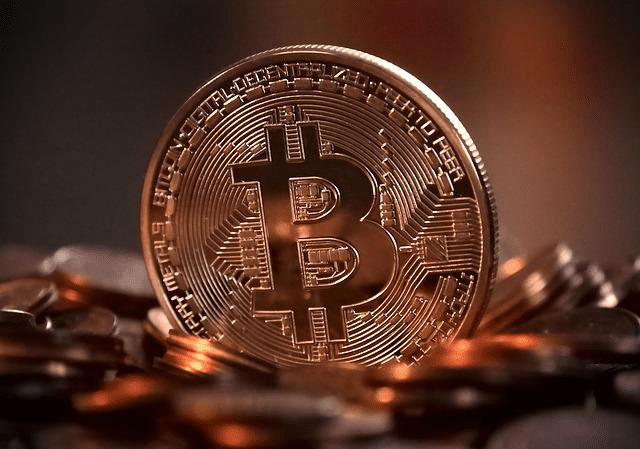 Will you be living on investment? Are you able to work remotely? Or will you open a new business?
How you will finance your new lifestyle is an important matter to discuss, especially if you're moving with your family. You can consult us to help you sort these out.
Which Visa Will Work Best for Your Lifestyle Preference?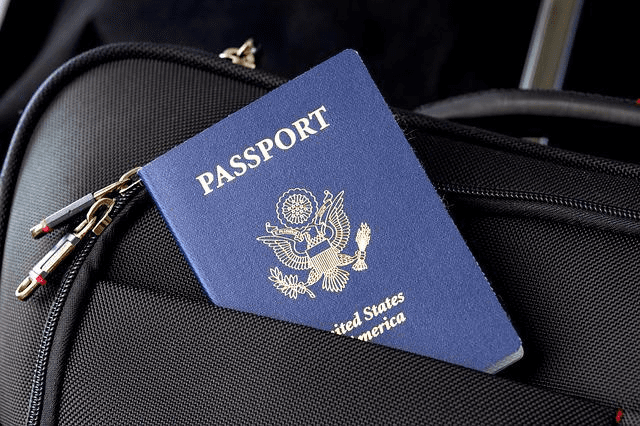 When moving abroad, you must be sure you have the right visa. Will you need a temporary work visa, a more permanent visa, or will a tourist visa also work? Will you be pursuing second citizenship? You have to determine which visa program fits you best and is right for your needs.
 Are There Language Barriers?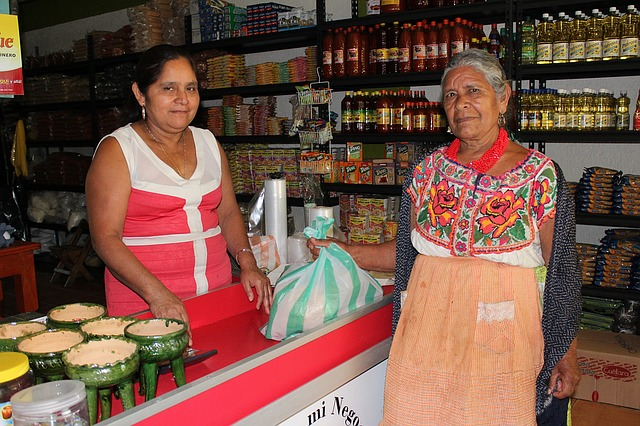 Moving to a new country is daunting because of possible communication barriers. But this won't be a big deal if you can speak the local language.
If you're moving to a resort town in Mexico and can't speak Spanish, don't fret. Most locals in Mexican beach towns can understand and do speak English.
 Are Services and Facilities Adequate for Your Needs?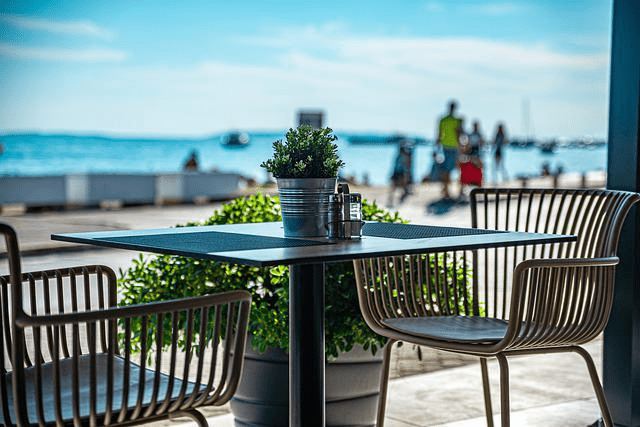 If you are an expat moving to Mexico alone, you should check if the services you need are conveniently located. Health facilities, grocery stores, and restaurants are some of the basics. If you are traveling with children, then you might also need to check out if for international schools, daycare centers, and playgrounds.
What About Safety?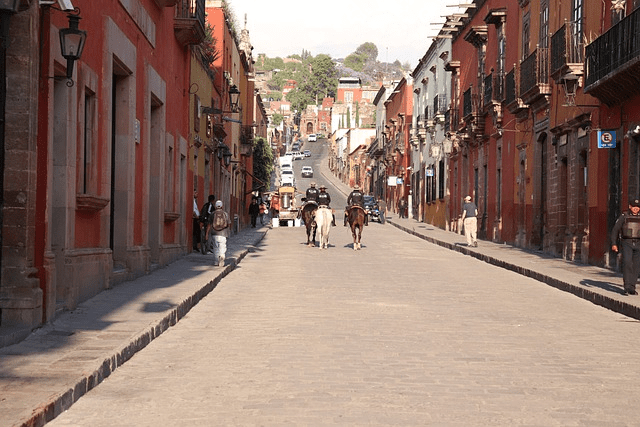 Safety is a priority if you are moving overseas. However, according to a report by the Institute of Economic and Peace, Mexico's peace index improved, with much of its state showing continuous improvement.
Now that we got the hard questions out of the way, here comes the good part. Choosing the best beach town in Mexico for you.
Best Beach Towns in Mexico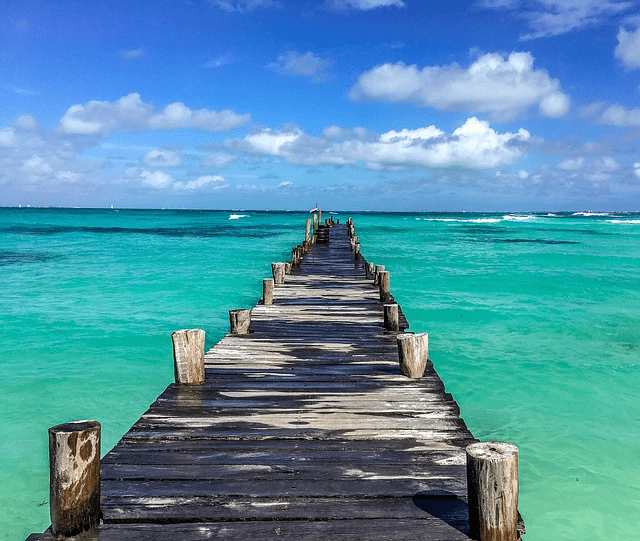 With so many Mexican coastal towns, choosing the best is difficult. But we've crafted this list to highlight not just the more obvious choices but also hidden gems. Some of the 'musts' on our checklist that we think you should consider when planning includes:
Safety
Expat community
Amenities and services like schools, health care, restaurants, etc.
Proximity to an airport
Without further ado, here are our top picks for the best beach towns in Mexico for families and expats.
Cancun: The Must on the List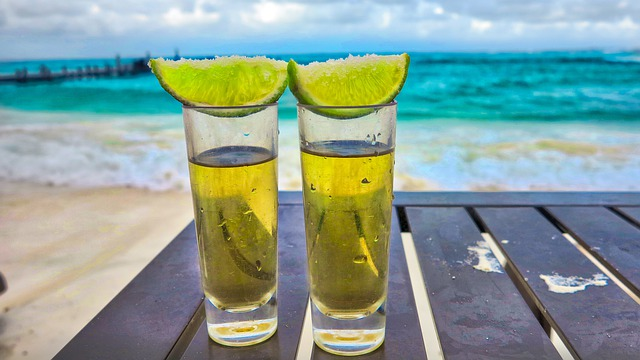 Cancun is not just a perfect holiday destination for tourists. It can also be a great place to live. Cancun beaches may be well known for beachside parties, but it offers more than pulsating beats. It can also provide a tranquil ambiance if you prefer quiet contemplations.
This coastal city boasts powdery white sand beaches, sparkling turquoise waters, and warm sunny weather. Imagine reliving a perfect vacation every single day. Master any watersports—from snorkeling to free diving or simply enjoying a quiet walk by the beach with your better half.
Spend the day walking along the stretch of Playa Chac Mool or go dolphin watching with the kids at Playa Delfines. Playa Norte has a wide selection of clubs if you want to party.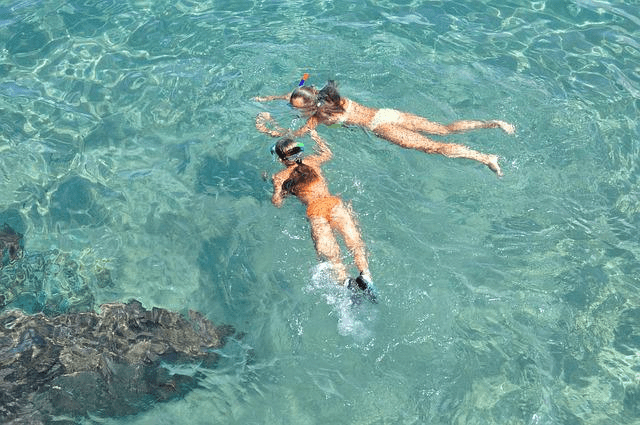 Safety
Cancun is ranked as the safest beach town in Mexico, with lower crime rates than most Mexican cities.
Expat Community
Cancun has a large expat community. Therefore, you can expect that most locals can understand and speak English. Locals are very friendly, and navigating around the city is easy.
Amenities and Services
As a major tourist hub, Cancun has world-class resorts and recreational facilities catering to a wide variety of budgets. Healthcare services are also at par with the rest of the world.
If you are moving to Mexico with your kids, there are several international schools like Tulum International School, Colegio Britanico, and International American School of Cancun, to name a few.
Proximity to an airport
Cancun International Airport conducts international flights in almost every major city around the globe. It is also the most convenient airport to fly to and from Mexico.
Puerto Vallarta: A Golf Lover City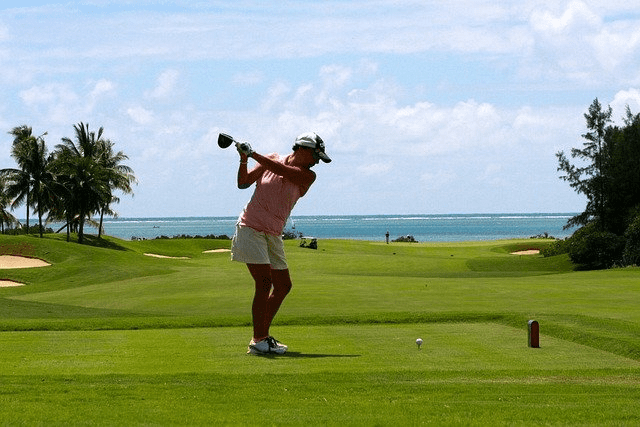 Puerto Vallarta is another top beach town in Mexico that boasts of a myriad of tourist attractions and various outdoor activities—not limited to the beach. Meet locals as you shop and dine in one of the many boutiques, cafès, and restaurant that lines up the boardwalk. Or visit the many art galleries that showcase local talents.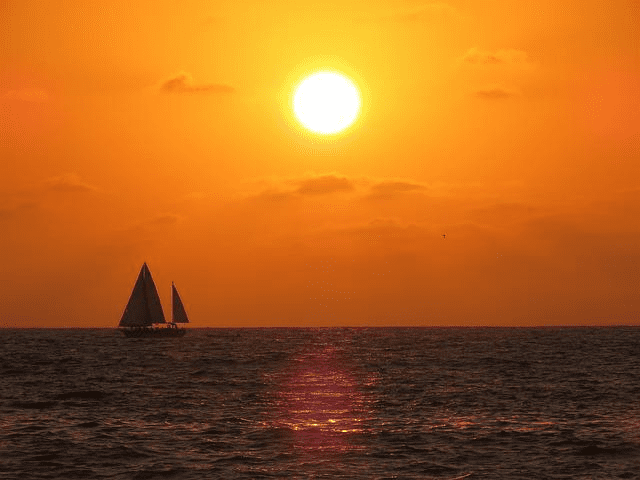 If you are looking for a chill and chic vibe, Los Muertos beach is just a walking distance from the Malecon. On the other hand, if you like the quiet, non-touristy beach, Las Gemelas beach would be best.
It's also home to the hidden gem of the Playa del Amor shoreline and Playa de los Muertos.
But besides beaches, this Mexican coastal city also prides itself on almost half a dozen golf courses. Play the fairways of Marina Vallarta Golf Club or Pacifico Golf Course. You'll enjoy the scenic coastal views and dense jungle in the hills in one round of golf.
Safety
Puerto Vallarta is one of Mexico's safest and friendliest beach towns for international tourists and expats alike. Thanks largely to the city's very visible police and military presence to deter crimes.
Expat Community
Puerto Vallarta has been an expat haven for over six decades and has a well-established expat community.
Amenities and Services
Puerto Vallarta is a popular medical tourism destination in North America. You can expect state-of-the-art medical facilities and world-class service. Several top hospitals like Hospital CMQ Premiere, Vallarta Medical Center, and Hospiten Puerto Vallarta are known to comply with the highest medical standards.
Prominent international schools include the American School of Puerto Vallarta and the British American School.
Proximity to an airport
Puerto Vallarta International Airport (Licenciado Gustavo Díaz Ordaz International Airport) is well connected to most major airports in Canada, and the U.S. Major airlines and charter flight uses Puerto Vallarta International Airport.
Merida: Spanish-Colonial Heritage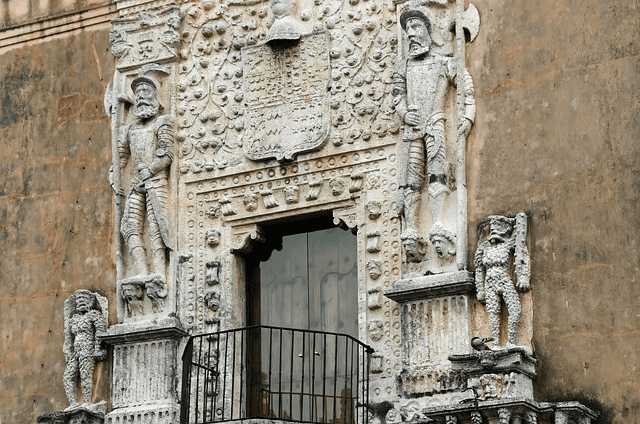 Merida is a very musical city rich with Spanish-colonial heritage. It is not a coastal town per se, but we did include it in our list because of its idyllic location, and it ticks all of our' musts.'
The central location of Merida makes it an ideal home base to explore the surrounding beaches in the area. A 30-minute drive by car can already take you to the beach. If you want to explore some more, an hour or so drive could take you to other white sand beaches in Yucatan.
You can also explore the rich Spanish colonial culture through the city's architecture. Merida is a musical city. It is very common to find a conjunto performing in some plaza almost every day of the week. Some of Mérida's best-kept secrets are the local markets, restaurants, and shopping areas where you can interact with the friendly locals.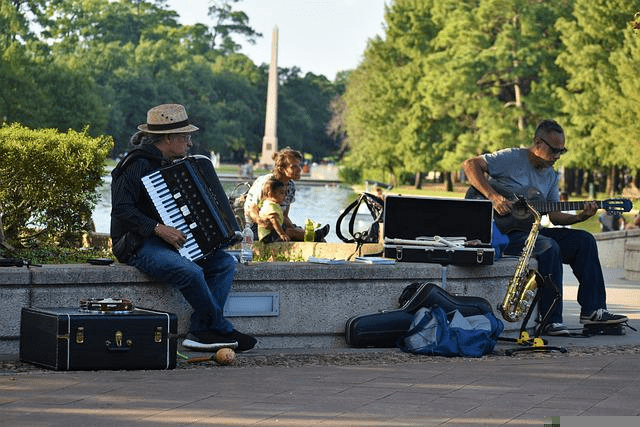 Safety
CEO World magazine ranked Merida as the second safest city in North America. One spot shy after Quebec City, Canada.
Expat Community
Merida is home to over 4000 expats, so you'll be surrounded with plenty of like-minded people.
Amenities and Services
Merida has good quality health care. English-speaking doctors who cater to most expats are at Star Médica. The hospital is modern, and most doctors are certified in Mexico and U.S.
Notable international schools and universities include Madison International School, Instituto Tecnológico de Mérida, Autonomous University of Yucatan, and Universidad TecMilenio.
Proximity to Airport
Crescencio Rejón International Airport has selected flights to and from the U.S., specifically Miami and Houston. In addition, direct flights to Dallas/ Fort Worth are seasonally available during winter. Most connecting flights come through Mexico City International Airport.
Cozumel: The Ultimate Island Life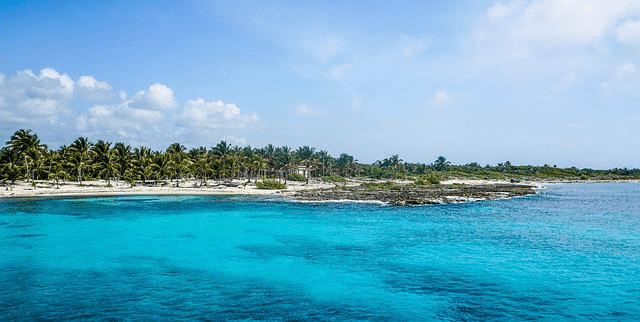 Cozumel, Mexico, is a great choice if you prefer to live the island life. This Mexico coastal town's closeness to the mainland means you can catch a ferry and explore the mainland.
What is more, this sleepy, low-key island is in a "restricted zone" where you can buy real estate directly without having to go to a fideicomiso or bank trust. Just make sure you get the right people to advise you.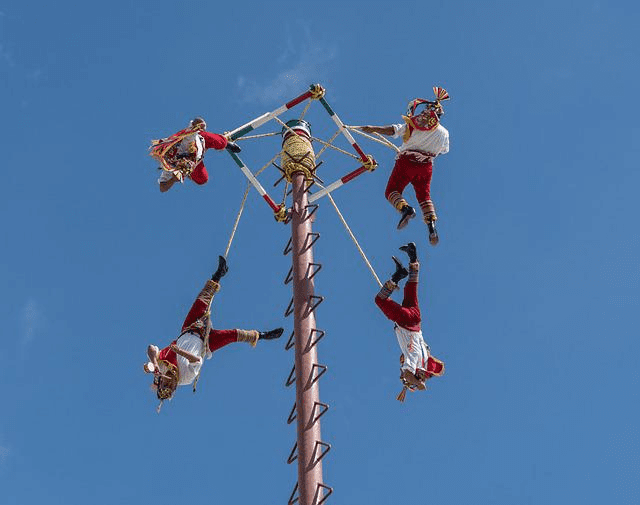 Playa Dzul Ha, Playa Palancar, and Playa Sur eco-Park are some of the best beaches in Mexico you can find. The white sand beaches and deep blue water with its white foamy waves make for a relaxing retreat.
If you prefer your adventures underwater, Cozumel boasts the second-largest coral reef system in the world, second only to the Great Barrier Reef. Learn and enjoy scuba diving, freed diving, or snorkeling.
And when you are done being amazed underwater, you can cuddle up with a book or relax in a hammock while soaking in the warm sun. Enjoy the local art scene, shops, and street food to get to know the locals and their amazing culture.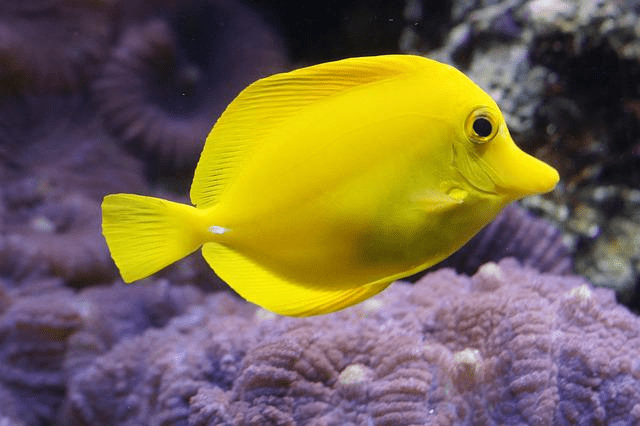 Safety
Overall, Cozumel is generally a low-risk area and safe to live in. The high presence of police and military deters crime and helps keep the town safe.
Expat Community
There is an established expat community in Cozumel. You can also find and connect with fellow expats through social media.
Amenities and Services
There are several hospitals on the island for healthcare and a number of medical clinics for routine health care checks.
Instituto Gardner and Instituto Cumbres Cozumel offer K-12 program. If you have children going to college, Parthenon University of Cozumel ranks high in international university rankings.
Proximity to an Airport
Cozumel International Airport is relatively small but carries several daily flights to and from U.S. and Canada. In addition, Air Canada, West Jet, American, Delta, and United Airlines offer direct flights to major key cities.
Playa del Carmen: Perfect Balance of Comfort and Beach Life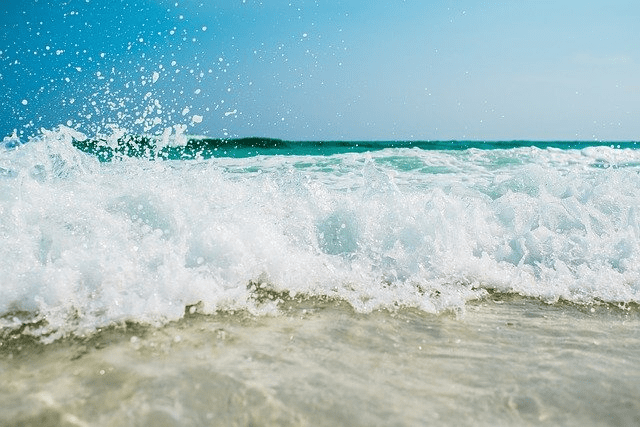 Playa del Carmen rounds up our best beach towns in Mexico list. This once Mexican coastal sleepy fishing village is now a hub for digital nomads setting up temporary roots and young expats who prefer the hip and laidback lifestyle.
Explore the ancient Mayan Ruins and the many cenotes to get your fill of man-made and natural wonders. The ruins in Coba is less touristy. Plus, you can still climb parts of the structure. But Tulum Ruins and Chichen Itza are always worth the visit. The Jardin del Eden Cenote is worth the 20-minute drive. There's lush green vegetation surrounding it and a 12-foot cliff jump.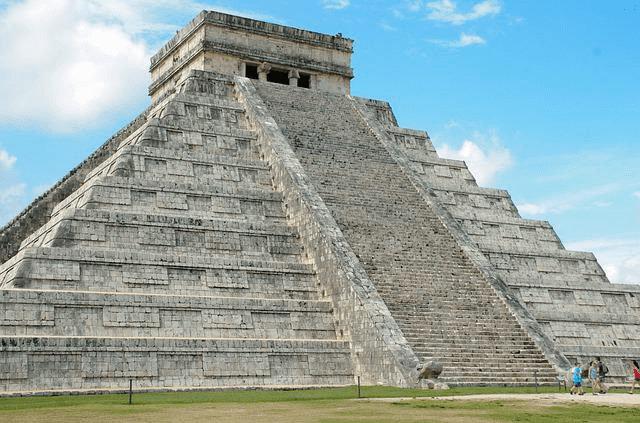 If you are more of a beach body, the long stretch of glorious white sand beaches on the Riviera Maya is for you. Mamitas Beach, Punta Esmeralda Beach, and Akumal Beach are truly stunning beaches and our favorites.
Shop, dine, or simply lounge in one of the beach bars that dot the coast. Fifth Avenue is a must-visit if you are into shopping and want to meet locals and other foreigners.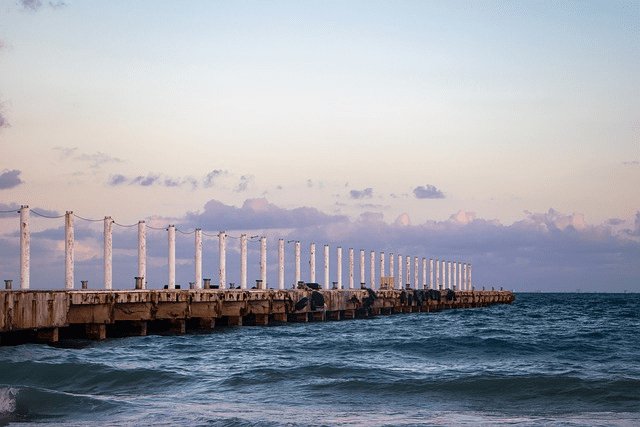 Safety
The resort town of Playa del Carmen is safe, with crime rates at an average. We'd say safer than a lot of cities in the U.S. There is also a visible tourist police presence to deter crime.
Expat Community
The expat community in Playa del Carmen is very active. They hold regular meet-ups and have social media groups where you can ask questions and exchange stories.
Amenities and Services
Big U.S. grocery chains—Walmart and Sam's Club are at Playa. Mega, Centro Maya Mall, and Plaza Las Americas also sell groceries, furniture, and other essentials.
Hospiten is the best hospital in Playa del Carmen, with state-of-the-art facilities and a wide array of medical services.
Notable international schools include Colegio Inglés, Waldorf School, and Britt Academy.
Proximity to an Airport
Less than an hour's drive to Cancun International Airport. You can fly directly to Canada, U.S., U.K., and other major global cities.
Holistic Strategy for Your Nomad Lifestyle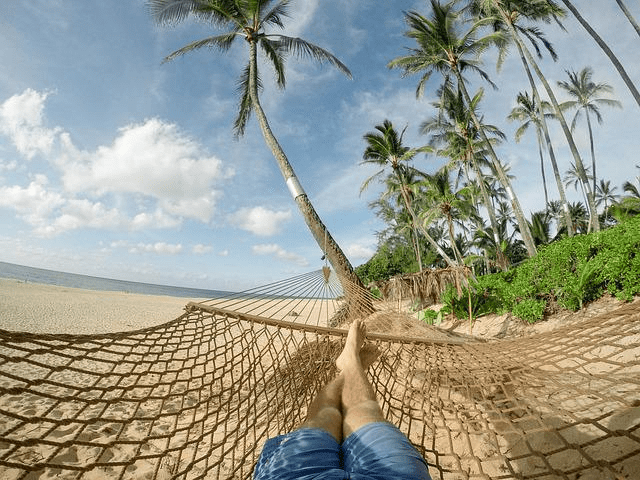 If you are still unsure if the nomadic lifestyle is for you and your family, then Mexico can be your stepping stone. The proximity to the U.S. will help you get your feet wet, so to speak, before taking the plunge.
But before you do, be sure to get the following:
A good lawyer who knows which is the best visa for your need.
A well-connected real estate agent if you want to purchase a property
And a trusted financial adviser to help you plan your finances.
And if you don't want to hire and manage so many people, get in touch with us. We are the general contractors of the offshore industry. From financial planning to real estate investment to curating corporate and immigration strategy, we do it all so you don't have to hire ten different people to get the same result.
If you want a hands-off approach to going offshore, set up a call with us today. We'll handle everything while you sit back and enjoy your new life.