Mexican citizenship by descent presents a distinctive opportunity for individuals seeking to reconnect with their heritage. This unique path allows people to embrace their ancestral roots while enjoying the many benefits that come with being a Mexican citizen.
In this comprehensive guide, we'll delve into the steps of acquiring Mexican citizenship through your ancestral roots.
We'll discuss topics such as eligibility requirements, application procedures, and essential documentation. By the time you finish reading, you'll have a solid understanding of what it takes to embark on this exciting path.
As you explore the possibility of obtaining Mexican citizenship, it's also important to consider the safety and charm of the region.
Latin America can be a safe and welcoming region if you exercise caution and stay informed, despite the common perception of it being dangerous. Mexico, specifically, boasts a diverse mix of cultural treasures, historical landmarks, and breathtaking landscapes. These qualities make Mexico an attractive destination for living and traveling alike.
Securing Mexican citizenship comes with a variety of benefits, one of the most notable being improved travel opportunities. A Mexican passport grants visa-free or visa-on-arrival access to over 150 countries, allowing for seamless exploration across the globe.
In fact, the Mexican passport ranks high on the Nomad Capitalist passport index, demonstrating its strength and prestige. So, without further delay, let's embark on the journey towards Mexican citizenship by descent.
If you're interested in exploring citizenship by way of ancestry, our dedicated Citizenship by Descent service can help. At Nomad Capitalist, we simplify the process and help you navigate the complexities of obtaining citizenship by descent, ensuring a seamless experience tailored to your unique needs.
Let us be your guide to unlocking the various benefits that come with dual citizenship.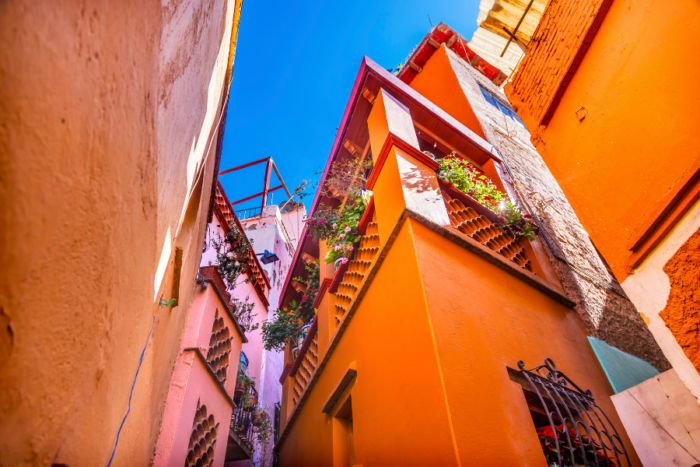 What Is Citizenship by Descent?
Citizenship by descent enables individuals to obtain citizenship in a country based on their ancestral lineage. Many nations worldwide have adopted this principle, each having their own unique eligibility criteria and application procedures.
In Mexico, citizenship by descent is granted to children of Mexican citizens born abroad. A constitutional amendment ensures their recognition as Mexican nationals.
So, why is citizenship by descent an attractive option?
Firstly, it allows individuals to strengthen their connection to their ancestral roots and embrace their cultural heritage. Secondly, it can provide a range of benefits including enhanced travel and improved access to educational and career opportunities.
The program also offers individuals the ability to participate in the political process of the respective country.
As you explore the possibility of obtaining Mexican citizenship by descent, it's important to be well-informed about the eligibility requirements, documentation, and application process specific to Mexico. Navigating this journey towards embracing your Mexican ancestry requires knowledge of the concept and its nuances.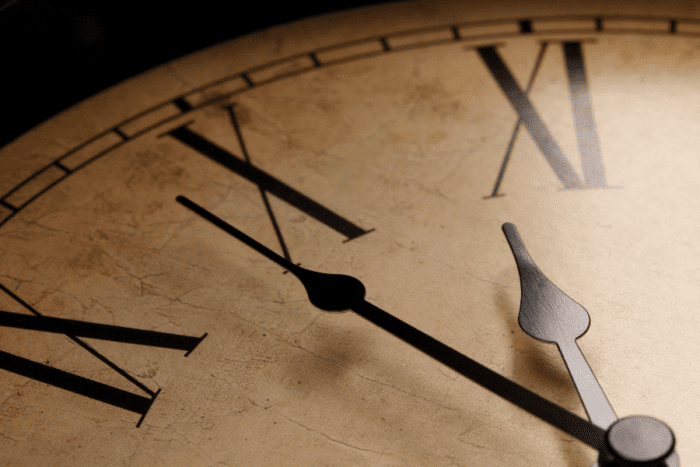 How to Apply for Mexican Citizenship by Descent
Embarking on the journey to acquire Mexican citizenship by descent can be exciting and fulfilling. Familiarizing yourself with crucial elements such as the age of eligibility, dual citizenship, and other details is essential for a smooth process.
Mexico generously supports dual citizenship, allowing eligible candidates to maintain their existing nationality while obtaining Mexican citizenship. If your home country also allows dual citizenship, you can enjoy the benefits of both countries without renouncing your original citizenship.
Mexico and the United States allow this arrangement.
There is no age requirement for applying for Mexican citizenship by descent. However, minors may require their legal guardians' guidance throughout the application process.
In this section, we will explore the necessary steps, documentation, and considerations to help you succeed in applying for Mexican citizenship by descent. Armed with this knowledge, you will be well-prepared to embrace your Mexican heritage.
Citizenship of Mexico Application Process
To become a Mexican national, registering your birth with the Civil Registry is required. This means that you need to present the necessary supporting documents with your application.
These documents include the original copies of:
'Solicitud de certificado de Nacionalidad Mexicana' DNN-1 application form
Your birth certificate
Your valid passport, whether a US passport or ID from another country, such as a driver's license
Birth certificates or passports of Mexican parents
Marriage certificate of the parents if applicable
If applicable, the death certificate of the relevant parent, Mexican father, or mother
Certificate of naturalization (if either of your Mexican parents were naturalized in a different country).
You can register your birth with the Civil Registry in Mexico or your local Mexican Consulate. If your Mexican national parent doesn't live in Mexico, you can get their birth certificate through a Mexican consul.
Online registration is possible if your birth is digitized.
When registering your birth, ensure that your documents are up-to-date, accurate, and in good condition. If your parents were not married or married after your birth, your Mexican national parent must appear in person or through a power of attorney.
Please note that two witnesses over 18 years old are also required. They can be Mexican consulate employees if needed.
Additionally, the registration fee for your birth is $27, and the cost of a Mexican birth certificate is $13. This fee is payable at the time of registration and subject to change.
Obtaining Citizenship of Mexico for Your Children
To grant citizenship to minors from foreign countries, Mexican parents must follow the steps outlined below:
Register their children's birth.
Appear personally in the company of the minor before the corresponding Mexico Consular Office with a previously scheduled appointment. Appointments can be made by phone or online.
Prove the Mexican nationality of the minor by presenting the original copy of any of the supporting documents below:
Mexican certificate of birth
Certificate of Mexican nationality
Declaration of Mexican nationality by birth
Letter of naturalization.
Prove the identity of the minor, by presenting the original copy of any of the following documents:
School certificate of primary, secondary, or high school education issued by the Mexican educational authority
Certified ballot for a school year with a photograph and official seal issued by a Mexican educational authority
Student ID issued by the local school institution in Mexico
Proof of degree of studies being carried out duly stamped by the educational institution in Mexico and with a photograph of the minor
Official identification issued by the authority of the United States of America
US Residence Card.
Both parents need to grant their consent that allows the minor to obtain a Mexican passport by signing the authorization form (OP-7) in Mexico.
Present valid official identification, with a photograph and signature of both parents, and where the names recorded on the designations faithfully match the name on the minor's birth certificate.
Cover the validity fee; $83 for three years and $113 for six years.
By following the steps above, you can smoothly and efficiently obtain Mexican citizenship by descent or assist your family in doing so.
However, we understand that the process can be daunting, and that's where we come in. Our team can help you compile the necessary paperwork, facilitate appointments, and provide support throughout the process.
Visit our page on Citizenship by Descent to learn more and get started on your journey towards Mexican citizenship.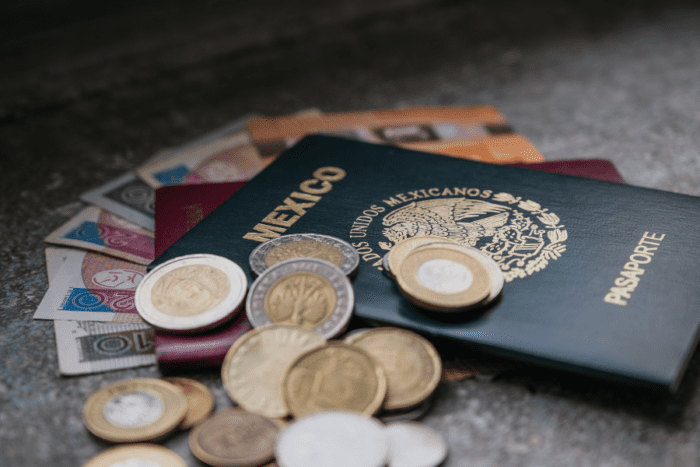 The Pros and Cons of Becoming a Mexican Citizen
As you consider the option of obtaining Mexican citizenship by descent, it's important to weigh its pros and cons. Every individual's circumstances and priorities are unique. That's why, understanding the benefits and potential drawbacks of this decision will help you determine if it's the right path for you.
From enhanced travel opportunities to embracing your cultural heritage, there's no doubt that Mexican citizenship offers numerous benefits. However, it's also important to recognize potential challenges, such as tax implications and cultural adaptation.
By carefully evaluating both the pros and cons, you'll be better equipped to decide if obtaining Mexican citizenship by descent aligns with your personal goals and aspirations.
The pros
There are plenty of compelling reasons for becoming a Mexican citizen, and here are six of them:
Enhanced Travel Opportunities: With a Mexican passport, you'll have visa-free or visa-on-arrival access to over 150 countries. This is ideal for frequent travelers and entrepreneurs seeking international opportunities, making it easier to explore the world.
Cultural Connection: Embracing your Mexican citizenship allows you to connect with your ancestral roots and immerse yourself in the country's rich cultural heritage. This experience can be personally fulfilling and open doors to new social and professional networks.
Dual Citizenship: Mexican citizenship allows dual citizenship, so you can maintain your original nationality while also enjoying the benefits of being a Mexican citizen. This allows you to maintain connections with both countries without having to choose between them.
Investment and Business Opportunities: As a Mexican citizen, you'll have access to attractive investment and business opportunities, particularly in the thriving real estate market and growing industries. This can provide you with greater access to local resources that could contribute to your financial success.
Retirement Destination: Mexico is an increasingly popular retirement destination for Americans, thanks to its beautiful landscapes, pleasant climate, and affordable cost of living. Obtaining Mexican citizenship can enhance your retirement experience and provide access to local services and benefits.
Access to Public Services: Mexican citizens have access to public services such as healthcare and education, which can be particularly valuable for families with children or individuals looking to further their education in Mexico.
These are just a few of the advantages of becoming a Mexican citizen. It's important to remember that each person's situation is unique. That's why these benefits should be considered carefully in the context of your personal goals and priorities.
The cons
While obtaining Mexican citizenship by descent offers a range of advantages, it's essential to consider the potential challenges that may arise, such as the following:
Taxation: As a Mexican citizen, you may be subject to additional taxation iIf you have lived in Mexico for more than six months and maintain property in Mexico.
Financial Regulations: Mexico has unique financial regulations that differ from those in the United States. As a Mexican citizen, it's important to understand these rules, particularly in relation to banking, investments, and property ownership. Understanding these regulations will help you navigate the financial landscape and avoid potential pitfalls.
Economic Factors: Although Mexico has a growing economy, it's important to consider potential economic risks, such as currency fluctuations and inflation. As a Mexican citizen, these factors could impact your financial stability and investments in the country if you're not fully prepared. However, with a holistic Action Plan from Nomad Capitalist, we can help you legally reduce your taxes, diversify your investments, and protect your assets to ensure you're well-prepared for any economic uncertainties.
Crime and Safety: Crime rates vary across Mexico, with some regions experiencing higher levels of crime. The U.S. Department of State has issued a travel advisory for Mexico, urging travelers to exercise increased caution due to crime. However, many popular tourist destinations and expat communities are considered safe. Being aware of regional differences and acting sensibly will help you mitigate potential risks.
By weighing the potential drawbacks and benefits of obtaining Mexican citizenship by descent, you can make an informed decision that meets your expectations.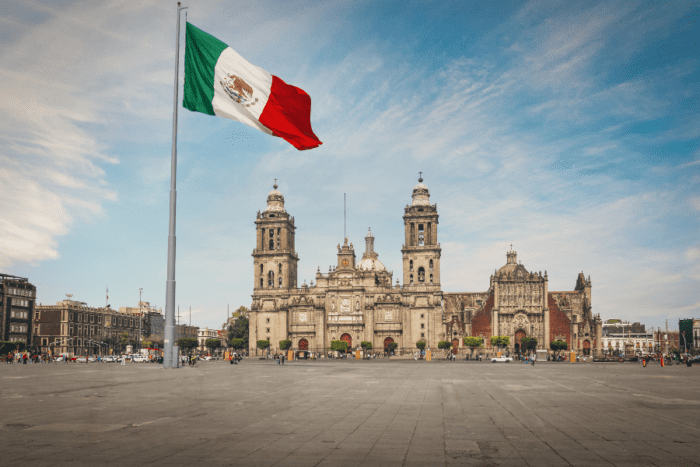 Is Mexican Citizenship by Descent Worth It?
To determine whether pursuing Mexican citizenship by descent is worth it, it's important to reevaluate the benefits and challenges associated with it. Additionally, it's essential to understand how Mexico balances tradition and progress.
Obtaining Mexican citizenship can offer enhanced travel opportunities, a lower cost of living, and the chance to connect with Mexico's cultural heritage. These factors let you enjoy an improved quality of life and allow you to achieve personal and financial goals.
Mexico's progressive stance on social issues is also noteworthy, particularly in areas such as same-sex unions and women's rights. This balance between tradition and modernity creates a unique environment that distinguishes Mexico from the polarizing atmosphere often experienced in the United States.
Considering how this blend of old and new could impact your life as a Mexican citizen is crucial.
Another significant advantage of obtaining Mexican citizenship by descent is the impressive travel benefits it provides. With a Mexican passport, you can enjoy visa-free access to a large number of countries, including those within the European Union and Latin America.
This simplifies your travel experiences and presents you with a world of opportunities to explore, both personally and professionally.
Ultimately, whether obtaining Mexican citizenship by descent is worth it depends on your personal priorities, goals, and values. By carefully weighing the advantages and potential challenges and acknowledging Mexico's harmonious blend of tradition and progress, you can make an informed decision that aligns with your unique situation.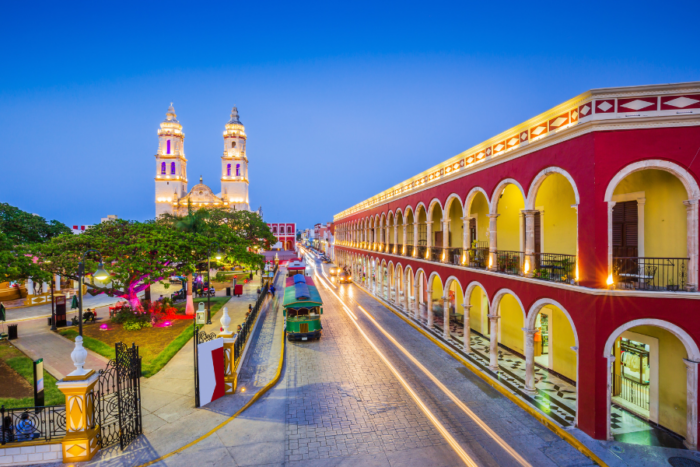 Go Where You're Treated Best
Obtaining Mexican citizenship by descent can be a fulfilling and exciting journey that allows you to connect with your ancestral roots and reap numerous benefits. These benefits include enhanced travel opportunities, access to public services, and attractive investment and business possibilities in Mexico's thriving economy.
At Nomad Capitalist, we understand the importance of achieving greater freedom and opportunity through a second citizenship.
That's why we've launched our new Citizenship by Descent plan, which is designed to help you obtain your Mexican citizenship quickly and efficiently.
Our team of experts is here to guide you through every step of the process, from assessing your eligibility to gathering the necessary documentation and submitting your application.
Contact us today to learn more and take the first step towards reclaiming your Mexican heritage and exploring the economic and financial rewards that come with it.