Dateline: Nusa Dua, Bali, Indonesia
The St. Regis has become my favorite hotel chain in the world because it's simply effortless. From the moment you arrive, everything just seems to work, from the butlers unpacking your suitcase to the iPad that opens the window blind to show off an ocean view.
I came to Bali for a week in what is my first true vacation since… well, I can't even remember.
And while the St. Regis Bali isn't exactly up to the chain's standards, I've been determined to relax anyway.
As the Nomad Capitalist, I like to say that "my life is a vacation". When you have the resources to live a life of total freedom and travel the world, it can seem like that. However, my HR managed pointed out that a total work detox of sorts would be helpful.
Sitting in a suite overlooking the beach, I've been doing a lot of thinking and writing about what I really want in life, and I thought it might interest you.
Now, I'm not a personal finance blogger, a "life hacker", a backpacking digital nomad, or any of the other categories of people who generally give life advice. Yes, this article is about life hacks, but hopefully higher-level mindset stuff.
Most of my personal and professional existence is based around helping business owners eliminate or even totally reduce their taxes by going offshore, while obtaining dual citizenship and personal freedom in the process.
However, I realize that the power of the Nomad Capitalist lifestyle is that it can facilitate many other powerful life changes. I wanted to share what I've been thinking about with you in order to jog your own thinking. This blog post is all about my needs, wants, and desires rather than some universal truth, but hopefully you can pick out parts that you like for your own life, or at least find areas of contrast to jumpstart your thought process.
With that, here are some of my thoughts…
1. Define your goals
There is a story I've told many times in which a man I know told his wife that upon achieving a certain financial goal would retire and move to Hawaii. Sure enough, he accomplished this goal faster than expected, but still felt lacking. Figuring he made an error in calculations, he doubled the goal. It took a few more times achieving his goals before he realized that maybe no number on a bank statement would solve the real issue: fear.
I recently spoke with a few "frugal" financial bloggers who laid out their highly specific goals. One of these bloggers lives in San Francisco and claimed that he wanted to reach $2 million in order to retire early and live on about $80,000 a year without having to move.
I realized that I haven't set such goals, largely because I am past the typical goals like "make $1 million", yet find goals like "make $100 million and buy a yacht" rather silly and not worth killing myself for. Anything in the middle just seems like the chasing I set forth in my story. Accumulate $20 million and somehow you'll be tempted to think "if only I had $25 million, then I'd be set".
Here in Bali, I clarified my goals: to be able to stop earning an income at any time and live with a partner and at a basic standard of luxury for the rest of my life. Because this is Nomad Capitalist, I added that I wanted to do so in a diverse way, in the rare event one of my banks fails or China invades Singapore and steals my gold. In our case, redundancies are good.
On a lifestyle level, my goal is to reduce friction caused by extreme travel schedules. This includes owning homes in places I want to live on a recurring basis, as well as a "second string" of homes that I can spend time when I want but also earn an income from. Going forward, I am committed to reducing travel schedule by doing "slow travel" in my homes, and taking trips for business, research, and exploration from those homes.
That means Asia in the winter, city Europe in the spring and fall, beach Europe in the summer, with perhaps one month reserved for a "wild card" like Mexico City where I don't plan to invest but see good business and lifestyle opportunities to explore.
Rather than constantly flying back and forth to Europe or Asia, I want to batch my travels so that I handle my business affairs in Cambodia while I'm a short flight away in Malaysia, therefore staying well-rested and calm from short trips rather than never-ending long-hauls.
In the same way, I want to maintain a certain level of status such as Starwood Hotels Platinum status and Star Alliance Gold status to facilitate comfortable traveling, but I am committed to letting go of my top tier statuses. While my personal ambassador at Starwood is very nice, I have come to realize that I can get by without her merely by being a bit more flexible, a bit less demanding, and traveling less often.
Last year's 200-plus nights in hotels will be reduced to about 75, and with further real estate investment, to about 50 by next year… just enough time for a few vacations each year and quick business trips to places like Singapore, Belgrade, or Phnom Penh.
2. Define your needs
I defined three categories for how money should be spent: absolute needs, wants, and nice to haves. Because I currently earn both business and passive income, and have a comfortable financial position, I thought it was good to define these because after a long enough time getting used to them, "nice to haves" can seem like a guaranteed part of life.
Needs are the most easily definable, being food to eat, a place to live, a way to get around. I am comfortable that I have this part covered.
As far as a place to live, I own several homes around the world. I have also adjusted my investment strategy to largely owning properties that I wouldn't mind living in. These days, I will gladly accept a slightly lower yield to own a nice property that I can renovate in a core, city center neighborhood. Not only do I reduce volatility in my portfolio, but because I pay cash I am able to secure – six ways to Sunday – that I will always have a place to live somewhere.
While I'm not a doomsdayer but any means, I also own several parcels of arable land in case I ever wanted to grow my own organic produce.
Taking a diverse approach to covering your needs is an important part of the Nomad Capitalist lifestyle, as is determining what your real needs are. As a mentor once coached me, confusing wants as needs is among the fastest paths to unhappiness.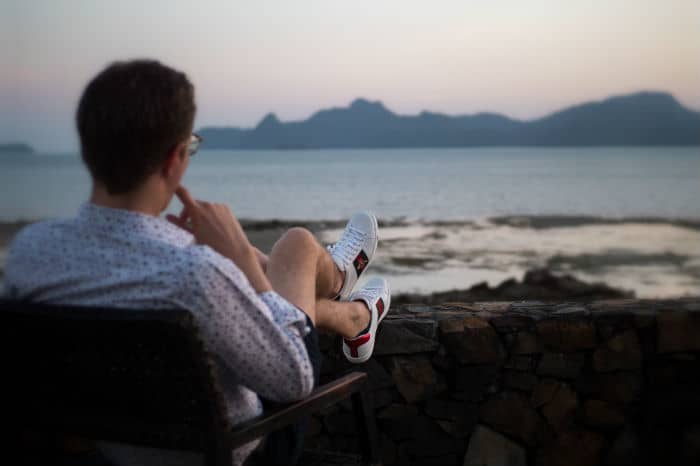 3. Define your wants
For me, there are two categories of wants: stuff that I want to always have (the "wants") and the stuff I enjoy but honestly wouldn't miss as much in a happy life (the "nice to haves").
Starbucks hot chocolate and cold-pressed juices? A want. I'm sure I spend a small fortune at Starbucks at La Juiceria, but unlike frugal finance bloggers, I believe in treating yourself as part of a good life.
Eating out is a want, preferably in a wide range of places. Every so often, it's just nice to go to McDonald's, as it is to enjoy a Michelin-star dinner from time to time. The rest of the time, a combination of nice chain restaurants, hawker stalls, and sexy eateries fit the bill. Here in Asia, it's actually cheaper to eat out, especially as one of my wants is eating a diverse range of foods and not limiting myself to Balinese food just because I'm in Bali.
Other wants include using hotel cars rather than fighting with local taxis that aren't much cheaper, routine shopping for stuff like soft cashmere sweaters, and paying for good seats when flying (I'm 6'4", so this is key).
Everything else is a nice to have: the Gucci shoes, the Zegna bags, and long-haul business class flights (I honestly get less sleep up there anyway).
By defining the wants that make everyday life better, and the wants that are nice but could be jettisoned, I've created a clearer path to defining financial freedom. Not having to add a Louis Vuitton line item to the budget if I ever wanted to retire and slash my income allows easier planning.
4. Define your relationships
Defining relationships can be a hard thing for a nomad. I was recently watching a documentary called "Billionaire's Row" – basically, a subtle hit piece on the wealthy – and one criticism of the community organizer types was that the nomadic 1% don't settle down in one place enough to have relationships. I doubt that a bunch of Russian billionaires refer to themselves as "nomadic", but that's beside the point.
It's true that living the Nomad Capitalist lifestyle can have an impact on relationships. I have old friends and business partners in the United States that I have amazing conversations with when we speak or meet, but who generally feel that my distance makes it hard to do that frequently. If you become nomadic, you may find yourself outgrowing some friends.
However, the positive is that the Nomad Capitalist lifestyle is becoming more and more accepted with more people willing to indulge in it. One focus area for me recently was finding a woman who truly wanted that lifestyle as much as I did.
One focus of my time in Bali is organizing what I want from my relationships. I've recently established a great love relationship, and I want to not only build on that, but apply similar principles to my friendships and business partnerships.
I think a lot of men (and perhaps some women) see being nomadic as an easy way to have a series of casual relationships. After all, how serious can you be with that girl from the bar if you have an onward flight departing next week? However, I think this "Tinder Effect" as my friend calls it can be rather detrimental.
At this point as the Nomad Capitalist, I've been to most of the countries in the world where actionable opportunities exist. I have a hard enough time convincing some folks that Georgian banks are perfectly safe, let alone needing to go to Africa to check out Rwandan banks. At this point in my life, I want to leverage the connections I've established over the last decade to do less travel and more actual results-getting. That means that more of my travel as of late has been meeting friends and seeking relationships.
It is romantic to fly to a new city to spend a weekend with that girl you met at the airport lounge a few weeks ago, but it gets old (and loses its romance if done repeatedly). However, I know from watching a lot of guys that it can be a never-ending spiral, chasing Colombian women for their warmth, then retreating to Ukraine when you realize Colombians can be flaky, then going to Indonesia when you get tired of popping champagne corks.
I have come to realize very recently that, for the single Nomad Capitalist, having a relationship is an excellent way to build focus in a geographic sense. Unlike some people, I never chose places to spend time based on dating opportunities, although those I know who have still feel the need to roam from time to time. Imagine how much time one could save by eliminating the roaming.
Personally, I am happy to have friends all over the world. My mostly female friends in Kuala Lumpur don't entirely understand my need to be so nomadic, but they respect it and our relationships don't degrade just because I come and go. As to a personal relationship, I'm working on ways to nurture that because not only is it incredibly fulfilling to have such a relationship, but it smoothes out some of the extreme traveling and expensive hotel living that a faster-paced single lifestyle brings.
5. Define your desired lifestyle
There is a joke among my nomadic friends whereby we discuss all of the people we've met over the years who coo "I'd love to travel as you do," but never spend the few hundred bucks it would take to buy a plane ticket and actually do it. Definitely what you want as a lifestyle is hard not only because we often lie to ourselves, but because we're taught to be polite, which only perpetuates the cycle of confusion.
I spent years as a perpetual traveler, zig-zagging from country to country. It was exhilarating, but at times lonely. As Mark Manson writes in "The Subtle Art of Not Giving a F***," resorting to flings with Serbian waitresses and Cambodian party girls to fill the social void gets old, especially when you're travel as a six- or seven-figure nomad who is often misunderstood by the vast amount of budget nomads you meet. ("Why do you carry a monogrammed suitcase, you freak?!")
Last year, for example, I spent June in six countries on three continents: from Poland to Georgia to the United States to Poland to Australia to Vanuatu to Serbia… all in 29 days. It was fun, but exhausting. And it did my relationship at the time no favors.
These days, I've honed in on what I want out of a lifestyle, and my time here in Bali has helped cement it. In addition to investment properties I don't live in, I currently own homes in Georgia, Malaysia, and Montenengro, with likely plans to purchase in Colombia, Cambodia, Turkey, and possibly the Netherlands.
What I've realized is that, in my desire to make the best possible investment, I often buy something a little cheaper and less desirable than I really want from a lifestyle point of view. My desired lifestyle is walkable; I want to walk to Starbucks, the juice place, sexy restaurants, and cool places to hang out. Saving a few bucks to end up taking taxis isn't worth it.
For example, my first home in Montenegro was called "the best deal of the summer season" by my property manager, and I got it for a steal. However, it's a little further away than I'd like from the places I want to go, and while I'm right on the water I don't have a view from my living room.
This summer, I'm returning to Montenegro to meet with my amazing friend and contact there and buy a proper beach apartment with a great feel and a great view, all in the best location. This won't be cheap, but after studying the tourism industry here, I'm confident having a core area property will be a good investment.
At the very least, it will be a physical "bank" for my money that I can enjoy in the meantime. I'll also be renovating the new property in a way that I can store clothing and accessories in a locked wardrobe and still offer it as a short-term rental while I'm not there. That way, I can cover the nominal property tax and wi-fi costs, and make a few bucks while maintaining a relationship with my property manager.
6. Set your limits
My limit used to be "every property must be a good investment". When I was considering buying my current home in Tbilisi, Georgia, I told my girlfriend at the time that it was probably $4,000 overpriced. She looked at me like I was a crazed loon.
"You have all this money and you're going to deprive yourself of the life you want over $4,000?!", she said. She wasn't nagging, but rather encouraging me to see a necessary truth; namely, that not everything is an investment.
What I've found is that when you ease up on extreme focus, you often get more of what you wanted to begin with. I'm almost done renovating my new Tbilisi home and I've already received an offer that would yield a decent profit… all before I moved in.
Similarly, some things aren't worth doing. My building in Kuala Lumpur has a number of Airbnb rentals as Malaysian landlords chase higher yields in a low-yield country. When I bought my apartment, everyone asked me if I was going to rent it out when not living there. My answer was easy: "no".
The price of having to worry about what was happening in my absence, having to move valuables out of the way, or having to re-arrange my wardrobe each time I left simply wasn't worth it. Earning an extra $10,000 a year isn't worth it for all of the extra thinking, especially when I consider the opportunity cost of all of that thinking. Barack Obama famously had a limited choice of suits and ties to avoid decision fatigue, and I too try to ensure my mind is focused on creating the next great second passport opportunity rather than "did I lock up my Omega?"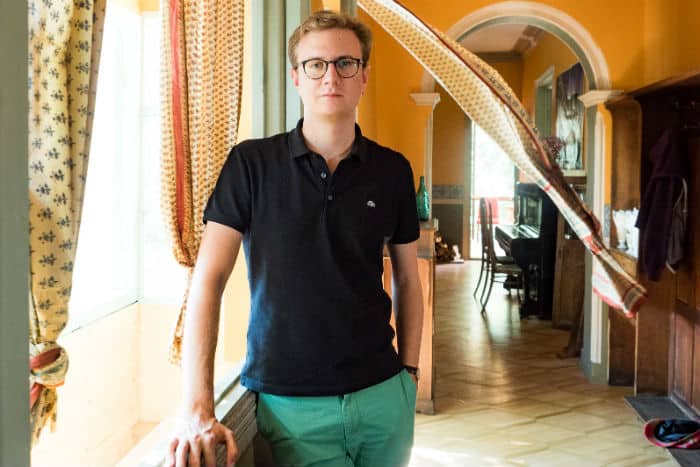 7. Become a regular
One thing I've found in years of doing business across culture is that it often pays to overpay. There is no doubt in my mind that I've overpaid many of my vendors to help me get residences or citizenships. In fact, I encourage vendors to charge me more if it makes my life easier in the form of less paperwork or not waiting in lines.
To this day, I continue to use some of the most expensive vendors in town when representing the people I help. My reason is simple: good relationships are worth it.
For example, I obtained a citizenship with a lawyer who saw that I put off the "rich foreigner" vibe and decided to raise his prices. I later realized that he was among the most expensive lawyers in town for this service… only after obtaining the citizenship.
While I've built a great business helping people who prefer results over penny-pinching, I realize there are many who prefer the cheapest second passport. I've found this strategy not to work because it's flawed on its face.
By overpaying a few thousand dollars, I got exactly what I wanted ahead of schedule… a rarity in the offshore world, or in almost any other world. So even though I could send the people I help to someone less expensive, I realize the value of that relationship to create a seamless, reliable process.
The same goes for other relationships. We do five or six photo shoots each year to have a steady stream of professional photos for our website, marketing, social media, and publicity requests. I used to have my assistant seek out photographers (and occasionally videographers) in each city we wanted to shoot in. That resulted in some rather substandard photos and never quite feeling comfortable with each new photographer.
Last year, I decided to hire my friend Adrian for all photo shoots. I flew him to Montenegro, then to Belgrade, Porto, Istanbul, and most recently Malaysia to take photos for my team and I. A remarkable thing happened: I became super comfortable and took better photos, not to mention having a reliability high-quality photographer whose quality exceeds that of most people you'd find on your own. It may cost more to fly him in, but the consistency, quality, and simplicity makes it worth it.
My goal going forward is to create more relationships like this. It can be tempting to cheap out and risk problems in "the unknown". At $600 a night, there are plenty of five-star options cheaper than the St. Regis, but I decided to pay a bit more to ensure I'd receive the reliable standard of comfort I'm used to here, rather than risking it with some "five-star hotel in name only".
Part of my thought process while I'm on vacation is going to be determining all areas of life where I can create rock-solid relationships to eliminate stress and confusion. Then, I am going to have the discipline to avoid anything – even a good investment or opportunity – where an understanding relationship isn't possible.
8. Keep life simple
We have long discussed my belief that paying more is often a good strategy to live a better and more productive life. If you're a six- or seven-figure income earner, reading blogs and diagnosing your own offshore company needs makes as much sense as being your own doctor. The same applies to my life as a perpetual traveler.
One thing I've done to keep life simple is make an inventory of what I want in each place I spent time and stock up accordingly. For example, I have outfitted my wardrobe in Malaysia with polo shirts, T-shirts, shorts, and a few dress items for business meetings in Asia. Meanwhile, I keep the winter scarves and coats in Tbilisi and the nautical clothing in Montenegro. If there's something I want in multiple places – say, a navy blue polo shirt or a bottle of Tom Ford Soleil Blanc – I buy multiples of the same item to keep in each place. No lugging allowed.
I've found that it's frustrating and inefficient to lug stuff around the world with me. One of the most fulfilling moments this year was flying from Asia to Europe with merely a duffel bag, having relocated all of my summer and winter clothing to the appropriate place to where I can walk into one of my homes and have everything at my fingertips.
That includes buying multiple chargers for my iPhone, Macbook, and other accessories. When I returned to Kuala Lumpur last week, I took five steps in my home and had an iPhone charger plugged in and ready to charge my dying phone. I didn't have to search through my bag to find a charger and plug it into a converter… everything was waiting for me.
A wealthy friend of mine once told me that he stocks up on the same accessories for each home, from TVs to tea pots, so that it feels like he's never left. I am not quite at that level, but I have focused on ensuring that everything I need and want is ready for me.
Another area of focus for me is this trip is new ways to keep life simple. Of course, one can become so obsessed with simplicity that the opposite effect is had, but examining simple ways to eliminate searching, forgetting, and losing stuff is a focus of mine now.
Why This Stuff is Important
Nomad Capitalist – like "America" – isn't a thing or a place; it's a mindset. "Go where you're treated best" is all about a state of continuous improvement; a realization that things will never be perfect, but can always be better.
While we spend most of our time talking about legal tax reduction and second citizenship strategies, it's important to remember that the Nomad Capitalist lifestyle is one to be lived to the fullest. Efficiency and optimization are part of ensuring that you enjoy your best life, on your terms.
What do you think about these mindset and life hacks? Feel free to leave your thoughts below.