Dateline: Budapest, Hungary
On November 6, 1996, I woke up to the news that Bill Clinton was re-elected as President. That morning, I spoke to my similarly frustrated (albeit hardly surprised) parents who called me from halfway around the world.
They were in New Zealand scoping out business opportunities. It was they who unwittingly implored me to "go where you're treated best" several years earlier, predicting that the Land of the Free would cede its position as the best place to do business early on in my lifetime.
As a budding twelve-year-old entrepreneur, I realized some potential in the idea of moving to New Zealand. While my family wasn't exactly versed in flag theory, they saw the writing on the wall.
My challenge with the idea was two-fold. First of all, how would I ever recover from leaving behind my fledgling sixth-grade romance with this girl named Julie? I'd be devastated and like to die alone.
More importantly, I thought, what the heck would I sell to people in New Zealand. The entire country seemed like the county my father grew up in, joking that there were more cows than people there.
With a population of only four million spread out over two long islands, I asked myself what I could possibly sell to such a small population, and why I would want to consider I have a ready-made market of nearly 300 million in the United States.
Of course, we all live and learn. Now, I commonly speak to the idea of selling in less developed economies with less competition. It took me seeing how many opportunities exist overseas to know that.
The idea of not only selling globally but selling to people in other markets no matter where you live has become one of the most disruptive and innovative business trends of the 21st century.
If only it applied to US persons.
We've talked before about what I call the "US citizen tax"; the cost of staying in compliance with ever-changing US law merely because you were born on the soil between Canada and Mexico.
For all of the talk of North Korea as the world's most oppressive nation, it is actually the United States that is the most oppressive empire.
After all, anyone who can hop a fence into China can flee North Korea with little consequence going forward. Be born with a US passport and you're screwed for life in any number of ways until you renounce your citizenship (at a cost of $2,350, thank you).
This "US citizen tax" includes your requirement to file FBAR for every foreign bank account you own or have signature authority over.
Ditto for every foreign corporation you own.
This tax compliance has become so draconian for even the most bare-bones setups that some Americans living overseas would like to renounce US citizenship, but can't afford to. It's a catch 22.
On top of that, I've had US citizens tell me that their foreign business partners consider them a burden because they can't open local bank accounts for their companies where they live. One guy said his Swiss partners wanted him out of their company because his US passport made him "radioactive" at banks.
If you run a business as a US citizen, however, you are at a disadvantage in another way: you can't sell to certain markets, all because of US imperialism.
The Office of Foreign Assets Control, or OFAC, is a government agency responsible for managing American sanctions on a byzantine list of foreign countries and foreign nationals. It operates with little oversight under "emergency" powers, as well as in the direction of the executive branch.
In essence, it's accountable to basically no one.
OFAC publishes the Specially Designated Nationals list, or SDN, which is a list of countries that are individuals US persons can't do business with.
We get a number of requests from Middle Eastern and African citizens here, primarily those seeking second residencies and second passports.
Unfortunately, I've been reticent to help people from these countries as readily as I am westerners because of the realities of OFAC. For instance, US citizens – no matter where they live on earth – can not do business with Iranians, Cubans, North Koreans, Sudanese, or Syrians.
I'm not a lawyer and none of this should be construed as legal advice, but I'm told there can be a few narrow exceptions. For most of us, however, those countries are off the table. Period.
As with many other laws involving the United States, there are few loopholes. US citizens are banned from doing business with people and countries on the OFAC list, or even handing them off to those who can help.
I recently met a lawyer who handles OFAC cases and I asked for any advice for our readers who may see potential in working with Middle Easterners. In short, the advice was to treat people from countries on the OFAC list the same way Peter Schiff's bank treats US citizens: don't even take their calls.
The SDN list also contains specific people from countries like Myanmar, Congo, Zimbabwe, and a host of other countries that the United States considers "bad dudes".
If you have clients in any country that OFAC has issues with, it is advisable to run their names through the database to make sure your home country doesn't have an issue with them.
Meanwhile, here in Europe, I'm talking to lawyers who say their country doesn't have a problem with Middle Easterners or even Iranians. Growing up in the United States, you'd think every single person from Iran was in a terrorist cell ready to attack.
Of course, that's total nonsense, but it hasn't stopped the US government from inventing a bunch of vague, hard to understand rules that purposefully discourage US citizens from conducting commerce of any kind with people the US government doesn't like.
They even tried to put a dent in St. Kitts and Nevis' economic citizenship program for selling citizenship to – gasp – one Iranian national.
Heck, they've even added a bunch of Russians and people in the Balkans to the list. There are guys on the list from wars twenty years ago that you as a US citizen are forbidden to deal with.
Your Swiss or Austrian or Malaysian counterpart has no such restrictions. The rest of the world can deal with each other freely whenever the free market determines a need.
If you carry a US passport, US sanctions are just another way your government closes doors to business deals for you. Remember that I am certainly not a lawyer and none of this is legal advice, but take note that you are at a disadvantage.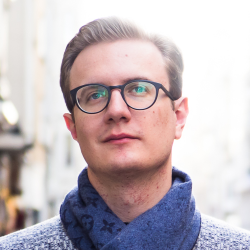 Latest posts by Andrew Henderson
(see all)