Ireland Golden Visa: The Ultimate Irish Immigration Guide
Obtain residence by investing in Ireland's strong economy and enjoy its quality of life and travel benefits.
Update February 2023: Ireland has now canceled this program though you can still obtain residence through the country's Zero Stamp and Highly Skilled Worker programs. It may also be possible to claim citizenship by descent. For information on Irish immigration programs, alternative Golden Visa programs or advice on obtaining residency in Europe, contact our team.
Minimum investment of €1 million
Get residence in Europe in 3-4 months
Obtain Irish citizenship in five years
You'd think that no one would want to invest in a European Residency by Investment (RBI) program that doesn't even give its participants access to the Schengen area. 
But you'd be wrong.
The Ireland Immigrant Investor Program (IIP) is highly sought after for some obvious reasons.
Are you a high-net-worth individual, or better yet, a high-net-worth entrepreneur? Ireland is dying to have you come to invest in one of the world's safest countries and most stable economies. 
In three to four months, and with a minimum investment of €1 million, your family could become residents of Ireland without moving there (if you don't want to). 
Your investment will only need to be made after your residence application has been pre-approved (thus reducing your risk), and in just five years, you can apply for Irish Citizenship (and European citizenship too).
All of these factors, as well as the benefits of the Ireland Golden Visa combined, have made the country one of Europe's most popular destinations for residence by investment in a very short time.
But is getting PR in Ireland the right option for you? Let's look at all the details of the Irish immigration visa program, more accurately the IIP, and how you could obtain Irish residence first.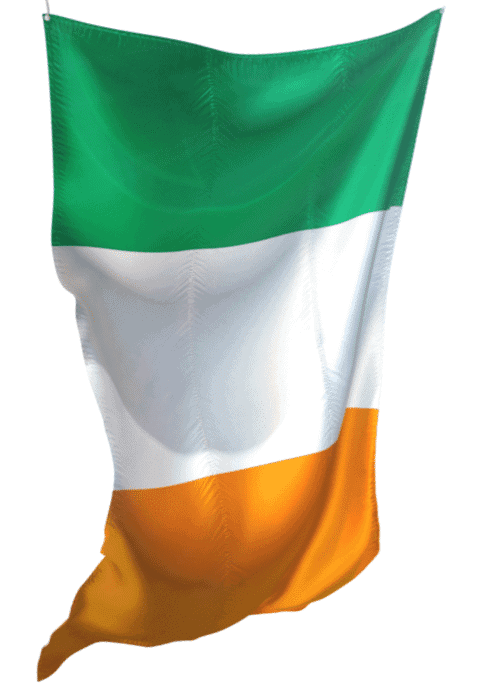 What is Residence by Investment?
The Ireland investment immigration program is geared toward high-net-worth individuals – usually entrepreneurs and foreign investors – who are given residence in a country in exchange for their investment. 
In Europe, these programs are commonly known as "Golden Visas" because of the many "golden" benefits that they offer. The Ireland Investor Visa is one of the most prominent Europe Golden Visa. 
All of the countries that run such programs require foreign investment to build or improve their infrastructure, create new companies or jobs, or simply raise capital to boost the economy. 
That's the short answer, but there are a lot of nuances that surround each of the programs currently on offer.
Whatever the reason, the minimum investment sum will differ per country, as will the conditions, such as how quickly the applications get processed and how often you will have to renew your Irish residence permit.
In this article, we will cover all the details about the Investor Visa Ireland program, from its application process to the potential European citizenship that you could obtain.
Why Ireland Immigrant Investor Visa?
Ireland is one of the best places to do business; it's been the fastest-growing European economy on multiple occasions in the recent past, and it is the 6th best performing economy globally. 
It's also highly open to foreign capital and has a reputation for protecting the investors' investment fund. 
Unlike other countries that run Golden Visa programs, Ireland Immigrant Investor Visa is not just driven by two or three industries. Financial services, alcoholic beverages, aircraft rental, engineering, IT, pharmaceutics, and medical technologies, among others, are the leading industries in Ireland, plus others. 
The country has top-notch schools and universities, which has led Ireland to have one of the youngest and best-educated workforces in Europe too. 
Need we mention its high quality of life and that its citizens are happier than the Americans, Germans, and French? The breathtaking landscapes and some of the world's friendliest people also come as a nice bonus. 
But it's not (just) its fantastic quality of life that attracts global organizations such as Google, Facebook, Pfizer, and Apple to Ireland's shores, making it a European hub of business and technology. 
The Irish corporate tax rate falls between 12.5 and 15%, depending on where the company stands from the €750 million turnovers. The tax rate is further reduced to 6.25% for IT companies and an effective 0% rate on dividends sourced abroad. 
Other European countries should be jealous of how Ireland has been able to attract lots of foreign capital during turbulent economic times too. It's a real success story. 
It comes as no surprise that Ireland's residence by investment program is one of the most popular in Europe at the moment. 
It's perfect for the serious high-net-worth investor who's eager to reap the benefits of  Ireland and fit its residence (and potentially citizenship) into their Nomad Capitalist offshore strategy.
The Irish Immigrant Investor Program
The Irish residence by investment program (aka the Ireland Golden Visa or the Irish Immigrant Investor Program – IIP) was introduced by the Irish government back in 2012. 
The country wasn't in any financial trouble, but it wanted to become more competitive on the international scene. 
It had recognized the need to encourage high-net-worth entrepreneurs from outside of the European Economic Area (EEA) to invest in Ireland and create jobs. In exchange, they would offer the Irish residency by investment: one of the most prominent European RBI programs in one of the most stable and successful countries in the world. 
The first year, under ten applications were received, which goes to show that it's not been an overnight success, but a long and hard slog of attracting investor euros.  
Fast forward to today.
Ireland has succeeded in achieving its goal of attracting foreign capital. So far, it has raised over 700 million euros from its resident investors and there are no signs of this Ireland Immigrant Investor program slowing down.
With no cap on annual applications, its application volume has just grown and grown over the years. Unsurprisingly, it's mostly Chinese nationals (91%) that are seeking to establish themselves in Europe, followed by Americans (2%), and other nationalities. 
So, how long does a successful applicant get if they receive an Ireland Immigrant Investor Visa?
Once an application for the Irish Immigrant Investor Programme is approved, you will be granted an Irish residence permit for two years – it's not the Ireland permanent residency by investment that's offered. 
Still, it can later be renewed for three years, and subsequent renewals can happen for the rest of life. Plus, renewal is not dependent on the investment. 
In other words, after the five years are up, you can cash in your investment and remain a resident of Ireland. 
It's also worth noting that an approved applicant doesn't have to live in Ireland. You can be a resident of Ireland by simply visiting it for one day each year – that's majorly convenient for those who want a 'Plan B' in life. 
Alternatively, you could also apply for Irish citizenship by naturalization. Sound interesting? 
Keep in mind that it won't be enough to visit Ireland once a year (which is the minimum requirement if you want to retain your Ireland Immigrant Investor Program) to qualify for citizenship. You will need to be an actual resident in the country and pay tax there for at least five years to be eligible to apply for the European passport that Ireland can provide you with. 
HOW TO OBTAIN THE IRELAND GOLDEN VISA
Enterprise Investment
Make a €1 million new or existing Irish enterprise investment for at least three years.
Investment Fund
Put €1 million in an approved investment fund and hold it for at least three years.
Real Estate Investment Trust (Irish REIT)
Invest €2 million in an Irish real estate investment trust for 3-5 years.
Endowment
Make a donation of €500,000 to a project that will benefit the good of Ireland.
So, you're interested in becoming an Irish resident. To do that, you will need to choose which investment route you'd like to go. 
And even though these are valid at the moment, it's important to note that investment options can change at any moment. 
Historically, there were more investment options, some of which were discontinued. Different ones were added also. For the most up-to-date information, you should keep an eye on the Ireland investor visa's website, or more commonly known as the official Immigrant Investor Programme (IIP) website.
Note: Some investors might also be eligible to get a €50,000 discount on the required investment amount if they have children who are going to attend university in Ireland.
Here are the four options that foreign investors and their families can choose to direct their money to become Irish residents.
1. IRISH ENTERPRISE INVESTMENT
The most popular Ireland Immigrant Investor Visa choice by far, you will have to shell out a minimum of €1 million and make a new or existing Irish enterprise investment for at least three years (typically, investors will hold for much longer). 
It can be a single Irish enterprise or multiple, provided that the total sum invested reaches the minimum. 
That's a smallish price to pay for a second residence in a country that's rock-solid when it comes to its social and economic standing, especially because you will most likely be getting that money back.  
The business you're investing in must be registered and headquartered in Ireland, and you must submit a business plan along with your application. 
To avoid getting your Ireland Investor Visa application rejected, focus on the creation or preservation of jobs for Irish people. Putting down 'reduction of staff' or 'moving jobs offshore' as part of how you plan to grow the Irish enterprise would not be acceptable.
Finally, the investment must be made by a person and not a corporation, even if it is 100% owned by the applicant. 
2. INVESTMENT FUND
Another option when considering the Ireland Golden Visa is much more hands-off than investing in an enterprise. Still, you will need to do your due diligence and talk to someone qualified to advise you as to which of these investment funds to go with. 
To become eligible for Irish residence with this option, you will need to put in €1 million in an approved investment fund and hold it for at least three years. 
The investment funds have to be venture capital or private equity-based and mostly work with small and medium businesses. The companies must not be listed on any Irish stock exchange. 
As is standard in Ireland, the approval process for investment fund to become eligible to receive investors' euros is stringent. 
The investment funds and its managers must be regulated by the Irish Central Bank, it needs to have at least €20 million under management, and it needs to have a track record of success. 
It's also funny how the Irish government defines success: job creation is of the top priority, while the generation of profit is only secondary.
3. REAL ESTATE INVESTMENT TRUSTS (IRISH REIT)
Do you feel like you need to take the risk level down a notch with your Ireland Golden Visa investment in Ireland? Then opt for real estate investment trusts (REIT).
REIT is a lower-risk property investment model where your money will be diversified and you will reduce your exposure to negative equity risk. Plus, real estate investment trusts will give you a steady annual income, as they are required to distribute the majority of their profits. 
Sounds good? Then prepare to invest at least €2 million in Irish real estate investment trusts that's listed on the Irish Stock Exchange for a period of three to five years. 
Again, the whole sum can be invested in a single REIT or it can be split between multiple trusts. 
This is where it gets a little tricky. After three years, you may divest up to 50% of your shares. After four years, you only need to maintain 25% of your original investment. And once five years are up, you can cash out fully, but still maintain your Irish resident status. 
4. ENDOWMENT
The lowest amount to invest is via the endowment option, designed to serve the 'common good of Ireland.'
Are you ready to pour €500,000 into a project that will benefit the arts, sports, health, culture, or education of Ireland? 
This will be a non-refundable donation and as such, you will not see the money ever again. Legally, you won't be allowed to make any financial gains from this project. 
However, if you want to spend the lowest amount possible on the spot, then this is your best Ireland Golden Visa option. 
Note that five or more people can also pool money for an endowment project or projects, in which case they'd each have to invest a lower amount – €400,000.
WHAT'S THE BEST OPTION?
You'd be forgiven if you are confused with all of the investment options that Irish immigration offers.
The 'best option' will differ depending on many factors pertaining to your personal and financial situation.
Yet, we know this: 81% of the Ireland Golden Visa applicants choose to invest in an enterprise. That said, only 74% of applications under the enterprise investment option got approved, meaning that there is also a bigger chance of getting rejected for residence in Ireland. 
Next in line is the endowment option – 9% of the Ireland Golden Visa applicants chose to put in the bare minimum towards their Irish residence.
If the numbers are anything to go by, investing in an enterprise might be the best option if you want a relatively easy way in and a solid exit plan too.
And just FYI, if you're planning to apply, Ireland has indicated a strong preference for nursing homes, social housing, and primary care centers when it comes to enterprises. Take that into consideration when writing your business plan.
THE STEP-BY-STEP IRELAND GOLDEN VISA APPLICATION GUIDE
In addition to the investment requirements, there are, of course, Ireland residency requirements or eligibility criteria to be able to participate in the Program. 
Namely, the Ireland residency requirements necessitates you be:
At least 18 years old.
Of good character.
Able to invest at least €1 million.
In possession of a clean criminal record.
Willing to spend 1 day in Ireland per year as a minimum.

Wealthy; your net worth should be no less than

€2 million

(assets of your spouse won't count).

Able to prove that you have the money necessary for the investment liquid.
Also, keep in mind that all of the money required for the Ireland Immigrant Investor Programme must already be held by you; a loan will not be accepted as a source of funding – no exceptions.  
Believe it or not, Ireland has received plenty of applications over the years that were funded by loans before instituting this rule. So, only your own money will count towards your application. 
Finally, your spouse (same-sex spouses are also allowed), children under the age of 18, and dependent children between the ages of 18-24 can all be added to the same application and receive the same benefits. 
Here's how you obtain Irish residence and retain it.
1. SUBMIT YOUR IRISH GOLDEN VISA APPLICATION
If you've made sure you're eligible to apply, the next step is to fill out and submit that application. 
That involves a considerable amount of paperwork, as you must provide proof of your net worth, all the details on how you have sourced your wealth, as well as proof of your good character.
All of this is standard and you likely won't need to do any paperwork yourself if you have a solid advisor or an immigration lawyer to help you out.
At this point, an application fee of €1,500 is payable – it's non-refundable and it covers not just the main applicant but all of the family members too (if applicable).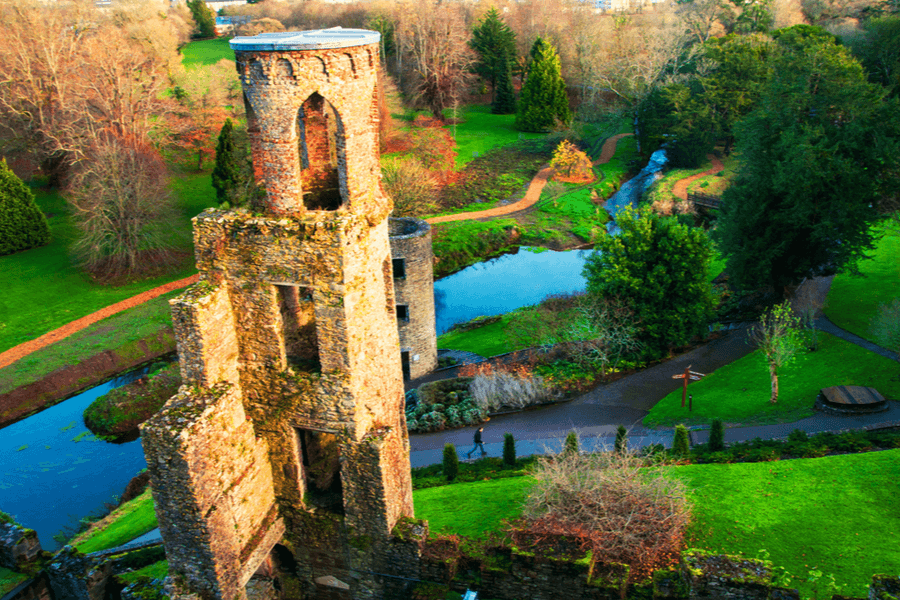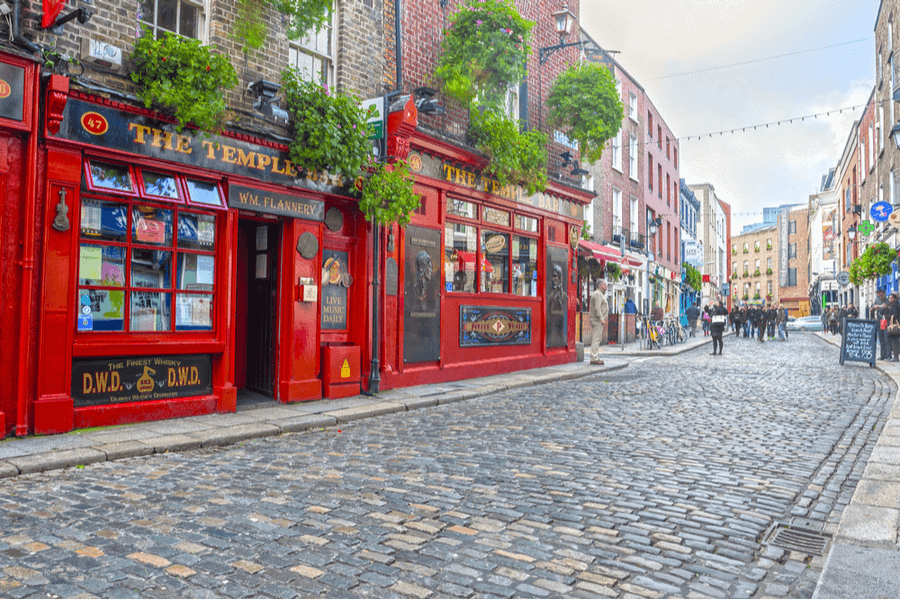 2. Get Approved
This step will probably take the longest, but you should allow for at least three months to process your application. 
Your application will be judged based on the following factors:
Your personal profile
The proposed commercial viability of your project
The number of jobs likely to be created

The overall impact on the Irish economy of your investment
Delays can be caused in situations when the Evaluation Committee has to ask the applicant for further information that they deem necessary to make a decision. To avoid this, make sure you have an advisor who's done it before.
Sometimes, applications can get rejected – the decision is final and cannot be appealed. You can make another application at a later date, however.
3. Invest and Become a Resident
Once you receive your pre-approval letter, it's your cue to go and make the investment. 
Do it within the 90-day timeframe that's allowed and submit the proof that you've invested the minimum required amount. 
You and your adult family members will also have to get your hands on an Affidavit of Good Character and you will have to travel to Ireland to do so. 
Once all of that is in order, you will be given a two-year residency status and granted continuous residence in Ireland, aka 'Stamp 4.' This status will allow you to work, study, live, and own your own business in Ireland.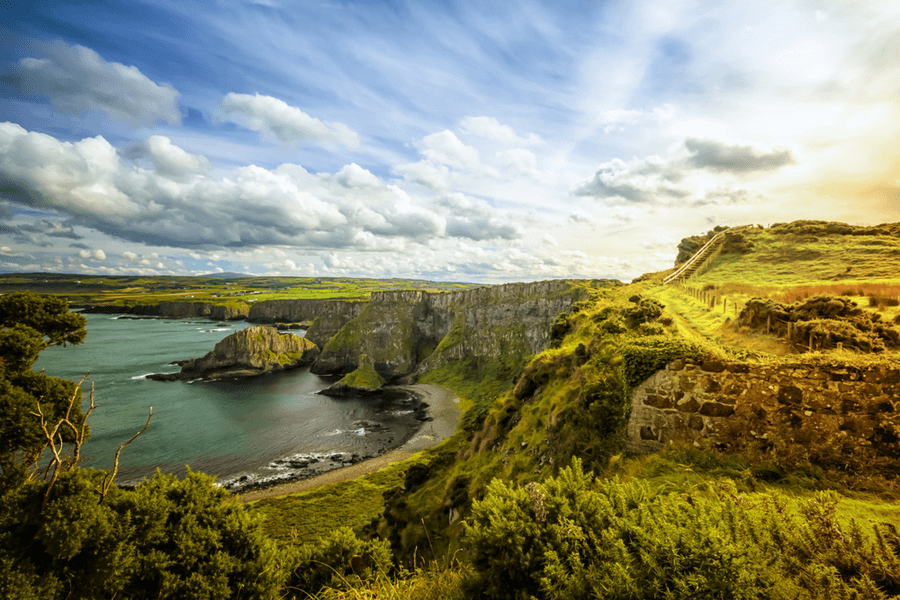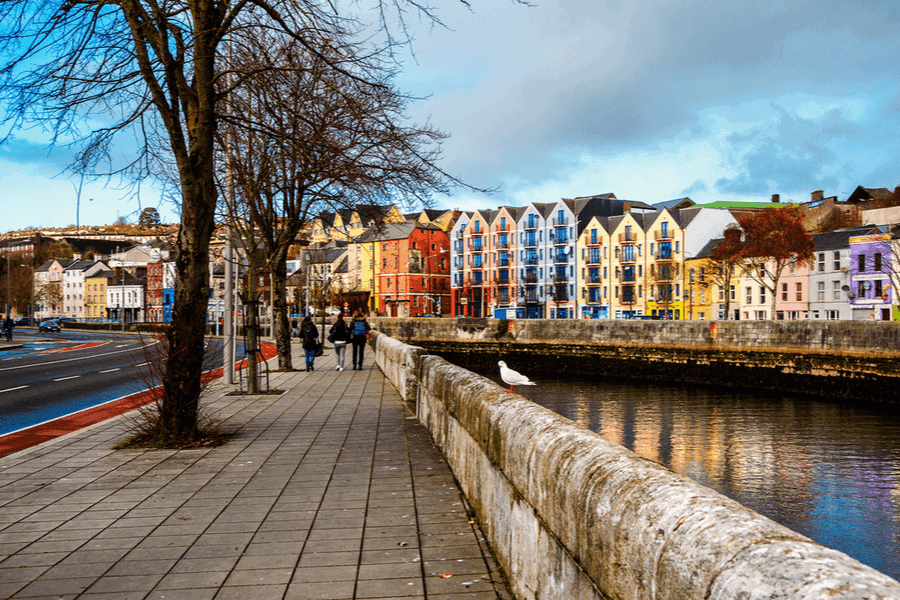 4. Extending Your Residence in Ireland
While you won't need to live in Ireland, you will have to travel to the country at least once a year to retain your residence.
After the two-year residence is up, you will need to apply for an extension of your permit. The following permit will be issued for three years. 
If you've invested in a profit-generating financial asset, the amount of return will not be taken into consideration when deciding if your permit should be renewed. 
In other words, the government officials won't care if your investment has been successful, as long as you are financially stable and still have that good character of yours (i.e., you have not committed a crime). 
That said, you should still own your investment. 
Only after five years can you divest and still retain your residence in Ireland. You can keep on renewing your permit indefinitely, making the Irish residence by investment a sort of a permanent residence program.
5. Irish Citizenship by Naturalization
If you're a lucky Irish who has parents, grandparents, or even great-grandparents who are Irish citizens, you might be able to get Irish citizenship just like that – no minimum investment needed.
However, if you're a resident by investment in Ireland and wish to apply for citizenship, it is a possibility too.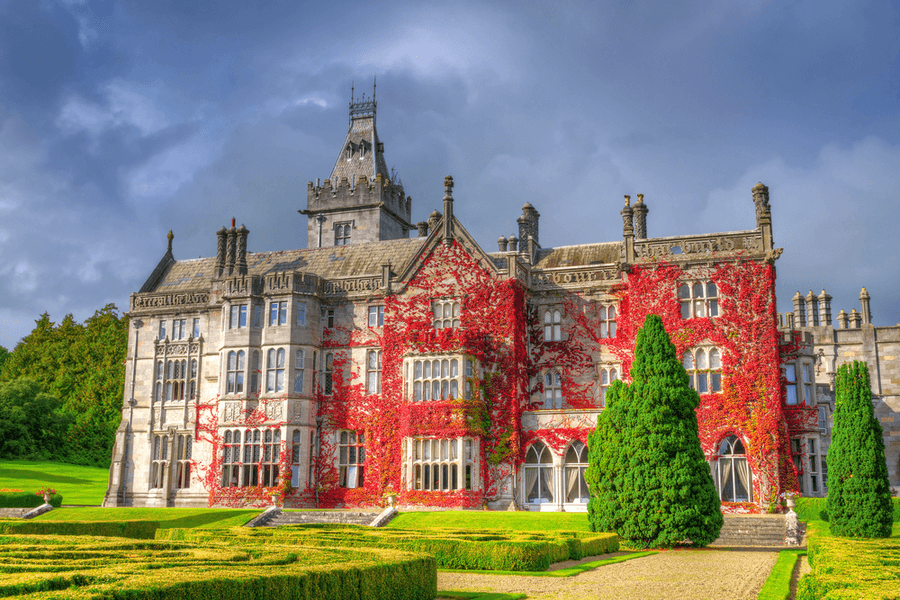 Even though the Irish program is technically a residence program, one becomes eligible to obtain an Irish – and thus European – citizenship in five years' time. There is no immediate citizenship by investment program.
Specifically, the legislation requires that citizenship applicants be physically and tax resident in Ireland for 12 months prior to lodging the application.
Plus, they must be physically resident in Ireland for four of the preceding eight years. This is a real downside for most Nomad Capitalists as it means that you cannot spend more than five weeks outside of Ireland. Anything more than that and you risk having your application rejected.
If you manage to obtain Irish citizenship for yourself (and your family), you will gain access to some 185 countries visa-free, plus many other benefits.
And, since Ireland allows dual citizenship, they won't force you to give up your original citizenship – this makes Ireland the perfect second passport option. However, Ireland could revoke your passport if you spend too much time outside of the country, so there are some cons to consider as well.
Enjoy Residence in Ireland Like These Nomad Capitalists
"I chose to invest in Ireland based on the advice of Nomad Capitalist and couldn't be happier. My enterprise investment is doing incredibly well and I've loved having easy access to the UK too."
Noah Armstrong
"Knowing that Ireland would be there for my family and me if the political situation changes at home has been really valuable. I've also enjoyed a healthy return on my REIT investment."
Kamogelo Van Der Westhuizen
"Ireland has been the perfect Plan B for me and my family. My kid has already started at Trinity College and my family are now tax residents in Ireland. We couldn't be happier with our decision or the Nomad Capitalist team."
Jason Lan
THE PROS OF GETTING PERMANENT RESIDENCY IN IRELAND
Still not convinced about getting permanent residency in Ireland?
Here's a list. 
EU residence and subsequent Irish citizenship. You will be eligible to apply for an Irish passport after you spend five years physically residing in Ireland and paying its tax. An Irish passport would enable you to travel to more than 185+ countries in the world. Your family members will also be eligible to apply.
An attractive tax regime. The Irish tax system is based on residence, so there is no tax on worldwide income for nonresidents (if you decide you don't want to live in Ireland during your residence). However, getting permanent residency in Ireland means you will be taxed on Irish-sourced income, including the income from your investments, as well as income remitted to Ireland. That said, the corporate tax rate is only 12.5%, as long as the company's turnover is less than €750 million or more. The 15% Irish tax reform has been running as of October 2021 only applies to companies with a turnover of €750 million or more.
Irish Dual citizenship is allowed. Ireland allows you to have dual citizenship, and even multiple citizenships, so if you want to apply for your Irish passport in five years' time, you will be able to retain your original citizenship too. 
You won't need to learn English. Ireland doesn't require that you master the language to invest or live in the country. Of course, if you're reading this, it won't apply to you, but this is an attractive pro to someone from China, for example.
Minimal residence requirement. You won't need to spend much time in Ireland, but you will be required to visit it at least once a year, if only for one day. 
You can continue to reside in Ireland after you claim your minimum investment back. After the five-year period is up and you claim your investment back (cash-in), you can still reside in the country and work towards obtaining citizenship. 
Access to the UK. Even though the United Kingdom has left the European Union, Irish residents still have favorable treatment when it comes to traveling to the UK. 
High standard of living. Ireland's education, healthcare, and general lifestyle are outstanding. You would be hard-pressed to find a more stable and friendly nation in the world. The United Nations has ranked Ireland #6 in the world for standard of living, ahead of Canada, the United States, and the UK. 
Travel benefits. Becoming a resident of Ireland grants you unlimited access to the Common Travel Area, which includes the UK, the Isle of Man, Jersey, and Guernsey. 
Access to the Irish educational system. The boarding schools and universities of Ireland are some of the most well-known and highly-regarded educational institutions in the world. Getting permanent residency in Ireland means that your children will gain access to all of that. Needless to say, all of the schoolings are conducted in English. 
Political and economic stability. Ireland is an extremely attractive 'Plan B' country if you come from a place that is currently in turmoil or can be expected to be. 
The comfort of the European Union. Ireland has no plans of leaving the European Union, unlike the United Kingdom that has just left. Ireland remains the only English-speaking country in the EU. 
THE CONS OF THE IRELAND GOLDEN VISA
Even though Ireland might seem like the perfect place to become a resident by investment, nothing in this life is perfect. 
Here are some of the main drawbacks of the Irish RBI.
No access to Schengen. You won't be able to freely travel in the Schengen area as you would be able to if you had a Greek or a Portuguese residence. Despite this, Ireland is the only country that allows its citizens (if you were to become one in the future) to freely travel, live, and work in the United Kingdom. 
The 1 day a year residence requirement. Ideally, an RBI program would have no residency requirement. Yet, Ireland requires its successful applicants and residents to visit Ireland at least once a year, even for one day. Your dependents over the age of 16 must also fulfill this requirement for their residence to be renewed.
You must choose between citizenship or taxes. You can be a non-domiciled tax resident of Ireland if you spend less than roughly 140 days a year in the country, which gives you the benefit of spending a considerable amount of time in the country without paying taxes. There are many nuances so you should work with a legal tax adviser. However, if you want to become an Irish citizen, you can eventually apply for Irish citizenship. You will need to spend all but six weeks a year in Ireland to qualify, essentially disqualifying you from the non-domiciled status. So, you either pay taxes and spend the majority of your time in Ireland to qualify for citizenship, or you limit your time spent in the country and maintain your tax non-domiciled status, but lose the opportunity to get an Irish passport. You can't have both.
Ireland Golden Visa – FAQs
How much do I need to invest to get residency in Ireland?
The absolute minimum you can invest is half a million euros. 
How long does it take to obtain an Irish residency?
It will normally take between 3 and 4 months to get your residency application approved. However, the Evaluation Committee has historically had quite a backlog of applications, so yours could be delayed too.
Does the Ireland Golden Visa program have an annual cap of applications?
No, the number of applications is uncapped.  
When do I actually have to make the investment?
Your chosen investment needs to be made within 90 days of receiving the pre-approval letter from the Irish Naturalization and Immigration Service.
Will Ireland share my personal details with others?
In accordance with OECD's Common Reporting Standard, Ireland will provide the personal data of successful IIP applicants to their jurisdiction of tax residence, upon request.
Can my new spouse or a newly born child also get Irish residency?
If you marry or have a child while you're a resident of Ireland, your new family member will also become a resident.
Are there any other fees associated with the Irish residence by investment?
Only a €1,500 application fee is payable when you submit your application. It's the same fee for just you, or you and your entire family. There are no other fees.
Can my application get rejected?
Yes. If the Irish officials aren't convinced that your investment project can help their country's economic standing, your application could get rejected. You will get a written explanation of why you were rejected, but won't be able to appeal. You can, however, reapply at a later date.
Is Irish citizenship by investment a thing?
Unfortunately, no. You can't directly acquire Ireland citizenship by investment. Your residence in Ireland can lead to citizenship, but there is no way to purchase an Irish passport by investing in the country.
Can I lose my Irish residence?
You could potentially lose your residence if you commit a criminal offense. Your Ireland Golden Visa would be revoked in that case. Also, if it is ever discovered that you lied in your application, which includes omitting information, your residency could be jeopardized. Finally, if you divest too early, you could also lose your Irish residence.
How do I make sure my investment project in Ireland is accepted?
The primary goal of the IIP is to create jobs in Ireland, so everything that you propose that you do should lead to this.
Can I buy property in Ireland and get citizenship?
You can invest at least €2 million into one or more qualifying Irish REITs for at least three years, become eligible for the Investor Visa Ireland, then obtain citizenship in five years.
Can someone else handle my Ireland Golden Visa application process for me?
Not only can they, but they should. You don't want to be wrapped up in all of the paperwork and the processes. So, you should nominate a legal representative to take care of things for you when you're actually in Ireland.
IS THE IRELAND GOLDEN VISA FOR YOU?
Many other countries offer residence by investment programs. Many of which are European residency by investment programs, including the UK, the United States, and Canada. However, none of those have gotten the balance of requirements and benefits as of right as Ireland.
The effective cost of the IIP is reasonable when compared to other similar programs. Plus, if you're a smart investor, you might even turn a profit with your investment in Ireland. 
The Irish economy is doing extremely well and its business environment is favorable to those willing to invest. And now, thanks to Brexit, many non-EEA high-net-worth individuals are jumping at the chance to obtain an Ireland Golden Visa as opposed to the UK Tier 1 Investor Visa.
ALTERNATIVE RESIDENCE BY INVESTMENT PROGRAMS
Irish residency won't be suitable for all. For example, if you want to have the freedom to travel all across the Schengen area, then Ireland is probably a bad choice.
Here are some other residences by investment programs that have different requirements and different benefits. Would one of them work better for you? 
The UK. You'll have to invest quadruple the amount to become a resident of the United Kingdom and you will have to wait slightly longer – 6 years – to become eligible for its citizenship.

The USA. The United States requires an investment of nearly $1 million, so it's substantially more than Ireland. However, the benefit of living in and investing in the United States is irresistible to many.

Portugal. With a required investment of just €280,000, Portugal can be a better option for those who don't have half a million to throw at an Irish residency. You'll also get to travel freely within the Schengen area.
Greece. If you're looking for something cheaper still, Greece offers the cheapest residence by investment in Europe. At just €250,000, become a resident of Greece in a mere two months' time.
All that said, programs are constantly changing, and usually not in your favor. As soon as a country becomes successful and rides that wave, they suddenly don't need you anymore.
Want to become part of Ireland's success story before that happens? 
Check if you're eligible to apply and let us do the rest. We'll always take a holistic approach to each of our clients' situations, weighing up where it's best for them to live and do business.
Who knows, maybe the solution to some of the challenges that you're facing is Ireland? Let's talk.