This article discusses US passport and visa-free countries for US citizens in 2023.
Once considered the most powerful travel document in the world, the US passport has lost its past appeal compared to other passports from around the world.
Now the US has become all about government regulations, taxes, and of course, a growing distaste for the wealthy.
So, it's no wonder that more and more US citizens are looking for their great American Plan B.
That's where we come in. At Nomad Capitalist, we have always encouraged people to go where they are treated best.
Why? Because sticking to one country just because it used to be the best doesn't do you any good.
However, the US still scores pretty well in one department – travel freedom.
A US passport offers visa-free access to over 80% of the world, making it a handy tool for anyone looking to explore the world.
But so does a passport from Malta, Portugal, Singapore, and many other countries. Countries that are far more open toward foreign entrepreneurs, far more tax-friendly, and far more lucrative regarding investment ventures.
So what are you waiting for? Whether you want to renounce your US citizenship or look for better personal and corporate opportunities while keeping your US passport, we can help you.
At Nomad Capitalist, we've helped over 1500 clients go where they're treated best, and we can help you do the same. Set up a call with us today to legally reduce your taxes, diversify your passport portfolio and acquire peace of mind.
Benefits of Owning a US Passport in 2023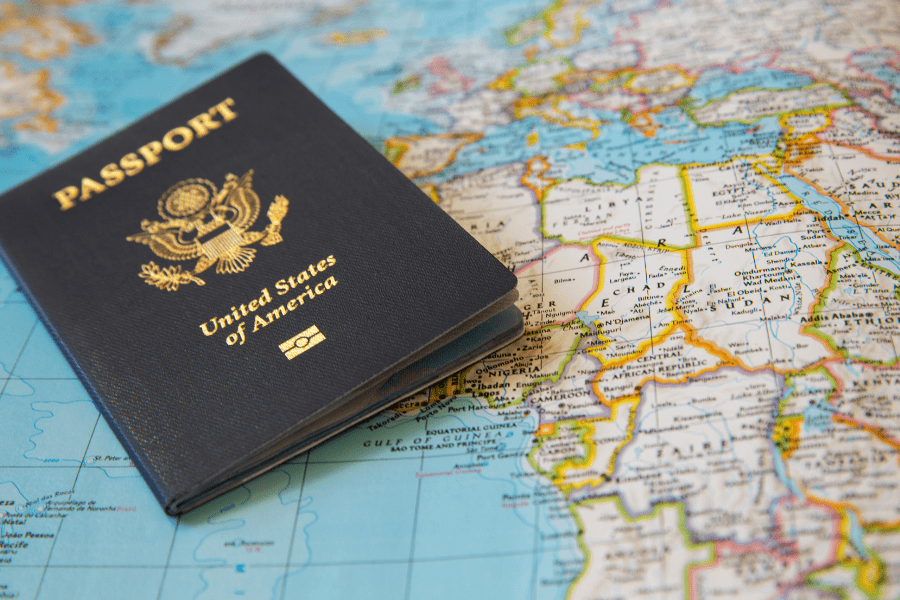 Passport Strength
According to the Nomad Passport Index, US passport holders can travel to 173 countries without a visa acquired in advance.
If you are a digital nomad, having visa-free access to most of the world offers you many opportunities and adventures.
You can visit a country for a short period and stake it out for any business or real estate opportunities.
You can also check if a country offers nomad incentives like a digital nomad visa.
For example, US citizens can travel visa-free to Germany and apply for their Freelance Visa, which is usually good for one year, after which freelancers can reapply if they wish.
Home to International Financial Institutions
The US is home to several financial institutions like the World Bank, IMF and International Financial Centers like New York.
Tech giants like Facebook, Google, and Twitter are also headquartered in the US.
Despite the increasing government regulations and IRS tax enforcement, the US still ranks pretty high in the global ease of doing business indices.
For people who are knee bent on doing business in the US despite its complicated tax system and government policies, the US can still be the land of opportunity.
Visa-Free Countries for US Citizens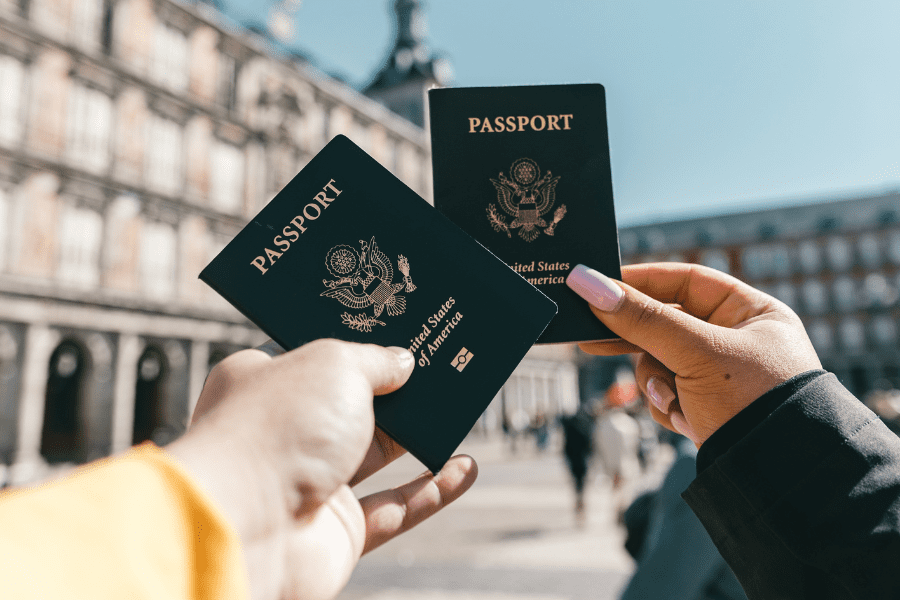 As of 2023, US passport holders can travel visa-free (or visa-on-arrival) to 173 countries.
Some of these countries may require a visa on arrival, while others may require an electronic travel authorization or an electronic visa.
Many countries may also require a passport valid for a certain time after you arrive.
Still, most are entirely visa-free countries where US citizens can travel any time they want without fulfilling any visa requirements.
Visa-Free Countries for US Passport Holders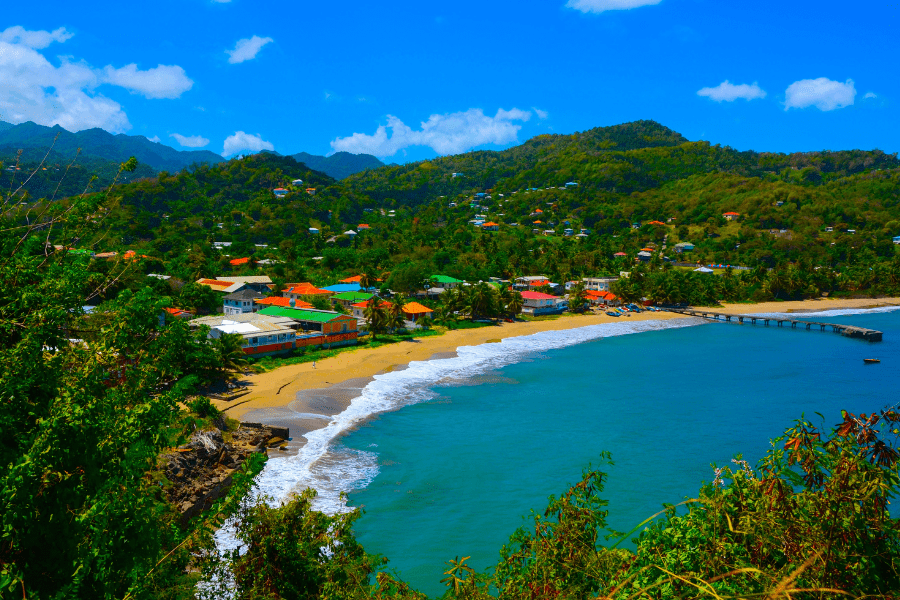 The following are the US passport visa-free countries in 2023.
Albania
Germany
Namibia
Netherlands
Andorra
Greece
Nicaragua
Antigua and Barbuda
Grenada
Argentina
Norway
Armenia
Guatemala
Palau
Palestine
Austria
Guyana
Panama
Bahamas
Haiti
Peru
Barbados
Honduras
Hong Kong
Belgium
Hungary
Poland
Belize
Iceland
Portugal
Ireland
Romania
Bosnia and Herzegovina
Botswana
Israel
Saint Kitts and Nevis
Italy
Saint Lucia
Brunei
Jamaica
Bulgaria
Georgia
San Marino
Canada
Kazakhstan
Sao Tome and Principe
Kiribati
Senegal
Central African Republic
Serbia
Chile
South Korea
Singapore
Colombia
Kosovo
Kyrgyzstan
Slovakia
Costa Rica
Latvia
Slovenia
Croatia
Lesotho
South Africa
Cyprus
Lithuania
Spain
Czech Republic
Luxembourg
Denmark
Macao
Dominica
North Macedonia
Sweden
Dominican Republic
Malaysia
Switzerland
Ecuador
Malta
Taiwan
El Salvador
Marshall Islands
Trinidad and Tobago
Estonia
Mauritius
Tunisia
Mexico
Micronesia
Fiji
Moldova
Ukraine
Finland
Monaco
United Kingdom
France
Mongolia
Uruguay
Montenegro
Vanuatu
Morocco
Vatican City
Countries that Require Electronic Travel Authorization (eTA)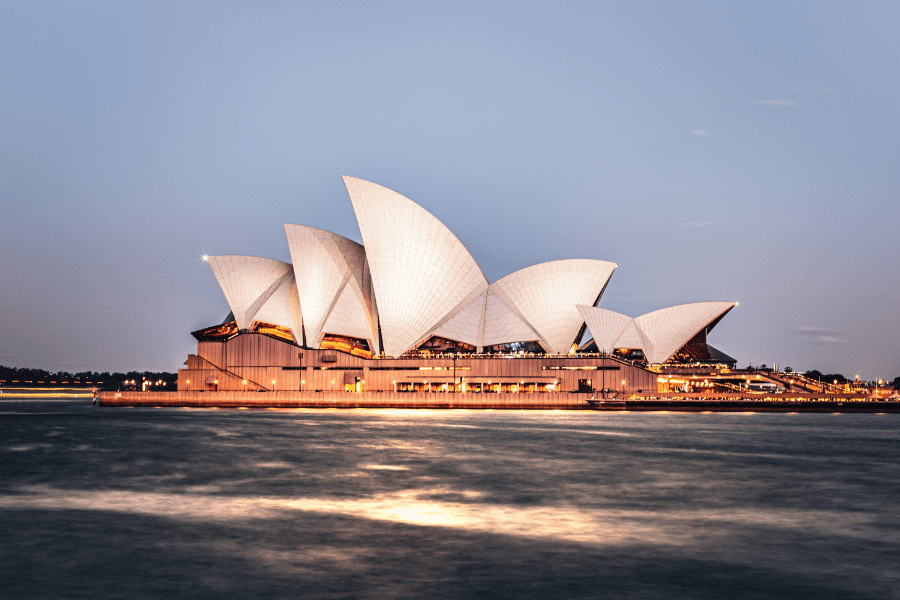 An eTA allows a country to screen visitors before they set foot in the country, increasing security and transparency.
The US has an ESTA system for certain visa-exempt foreign nationals. The following are the eTA countries for US citizens.
Australia
New Zealand
Pakistan
Sri Lanka
Cote d'Ivoire (Ivory Coast)
Visa-on-Arrival Countries for US Passport Holders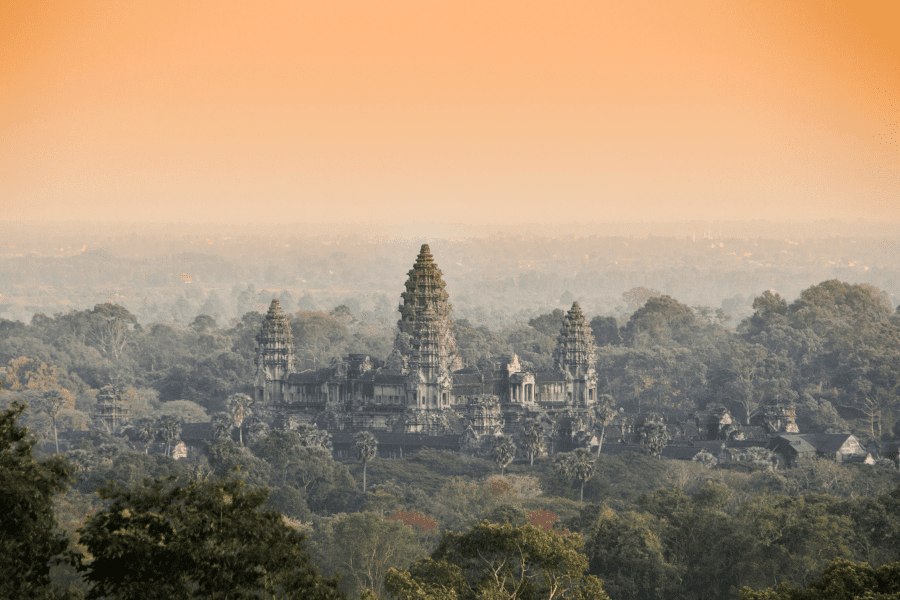 The Visa on Arrival (VOA) process is far more straightforward than a regular visa-acquiring process.
When traveling to VOA countries, you need to obtain a visa through immigration before entering the country.
In most cases, the applicants also have to go through an online pre-approval process.
The approved travelers are granted a visa through an accelerated process at the port of entry.
For VOA applicants, the lines are short, the immigration process is faster, and the experience is far less stressful.
Following are the VOA countries for US citizens.
Bahrain
Bangladesh
Bolivia
Rwanda
Burkina Faso
Samoa
Saudi Arabia
Cambodia
Nigeria
Seychelles
Sierra Leone
Qatar
Comoro Islands
Solomon Islands
Egypt
Somalia
Ethiopia
South Sudan
Gambia
Türkiye
Oman
Guinea-Bissau
Indonesia
Tanzania
Jordan
Kuwait
Timor-Leste
Laos
Togo
Lebanon
Tonga
Tuvalu
Malawi
Uzbekistan
Maldives
Vietnam
United Arab Emirates
Mauritania
Madagascar
Zimbabwe
Nepal
US citizens can enjoy visa-free travel to all the countries mentioned above. Still, each country may have its own rules regarding passport validity, duration of the stay, and other such requirements.
For example, US citizens can travel visa-free to all European Union countries. They do not need a tourist visa for stays up to 90 days.
For more extended stays, visitors have to check the destination country's immigration process and requirements.
Moreover, some countries may require travelers to carry an International Certificate of Vaccination.
Before you travel, it's best to understand and fulfill all the requirements of the destination country you are traveling to.
How to Visit Countries with Visa Requirements for US Citizens?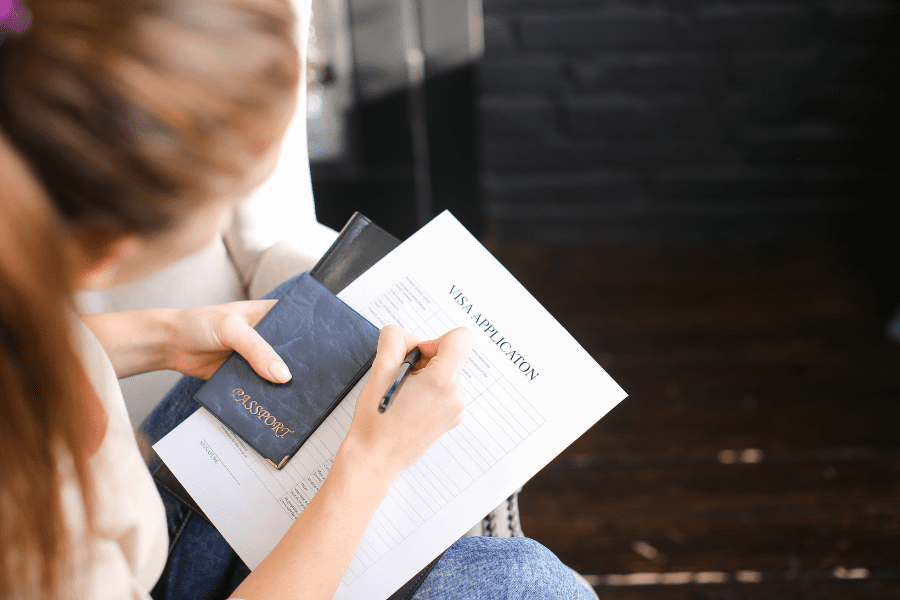 Americans can enjoy visa-free visits to nearly 80% of the world without going through a standard visa-acquiring process.
Not only does it save them money, but it also saves them tons of hours of needless frustration.
Still, some foreign countries require US citizens to carry a visa before visiting.
To visit these countries, you may have to go through the following process:
Choose your purpose of visit: Your purpose will define the type of visa that you will obtain. The visa obtained can be a multiple entry visa or not, depending upon the country and the visa type.
Submit Application: You will be required to submit a visa application with supporting documents at the embassy of the country you plan to visit.
Clear the Interview: Make an appointment in the embassy and appear for an interview.
Different countries have different procedures for granting visas. The list above only mentions the most common steps in a standard visa process.
Restricted Countries for US Citizens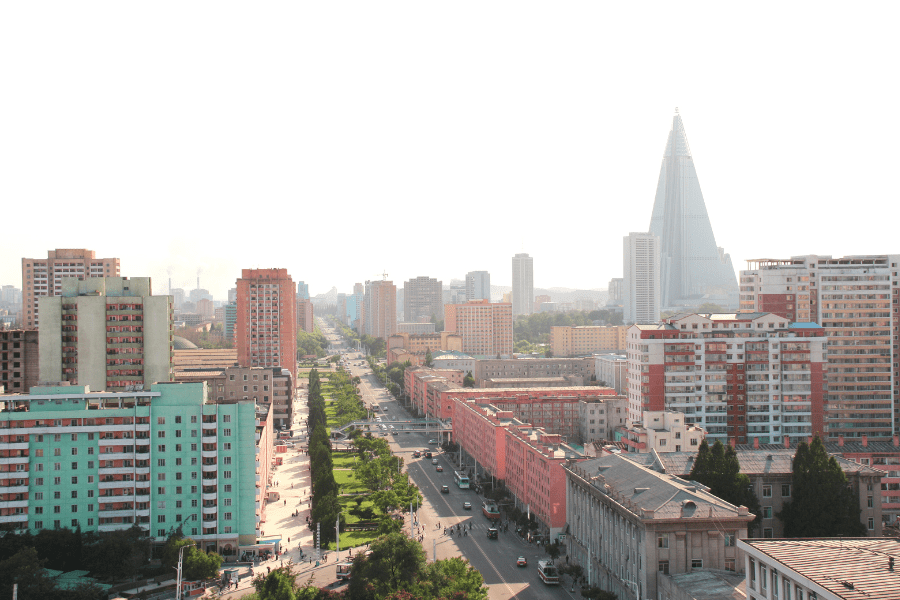 With so many countries easily accessible to American citizens, one would think that there wouldn't be any foreign country off the table – but there is.
US citizens cannot travel to North Korea without a special passport validation issued by the United States government.
The political landscape of North Korea also makes it extremely dangerous for Americans.
Contrary to popular belief, Americans are allowed to visit Cuba, but again they will require special legal permission to do so first.
Is a US Passport Worth It?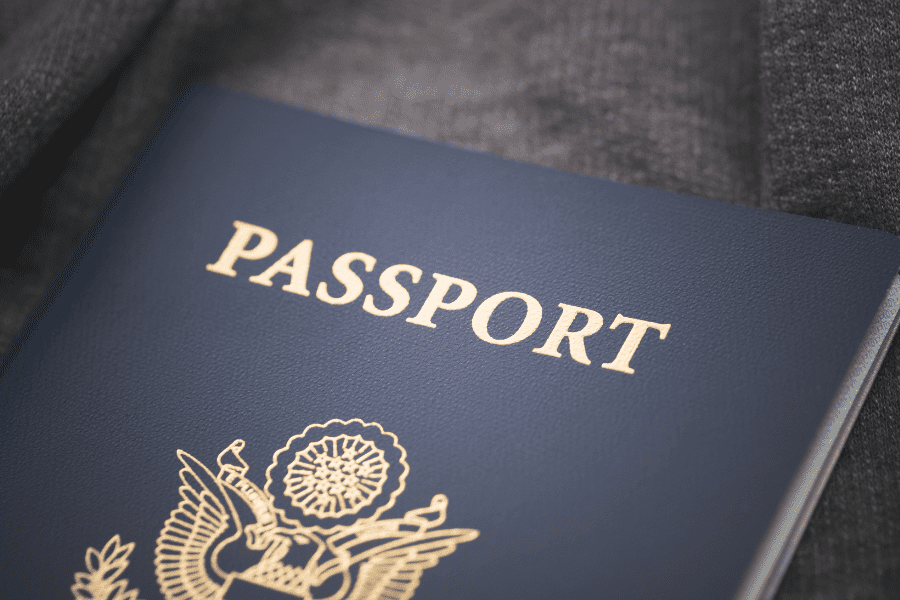 In this article, we have discussed US passport visa-free countries, but is mobility the only metric to judge a passport's strength?
What if a person doesn't want to travel? What if a person is looking to settle in one place without hopping from one place to another?
If that's the case, is the US the type of country to bet on? We don't think so.
The US is becoming the opposite of a perfect country with yearly tax raises and increasingly restrictive government regulations.
No wonder most American retirees go straight to the Caribbean for the rest of their lives when they are done with their work responsibilities in the US.
What you need is a country that keeps your interests at heart.
For Nomad Capitalists, that would be a tax-friendly country with a high quality of life and freedom.
That is why our clients don't stop at only one passport. Instead, they develop a passport portfolio that offers them the most freedom of movement.
Many digital nomads we know are successfully living our Trifecta lifestyle in multiple countries and enjoying their freedom.
Here are some reasons you should consider getting second citizenship if you have a US passport.
Complicated Tax System
The US has a citizenship-based taxation (CBT) system, meaning that the US government will follow you to the ends of the earth for their fair share. The US is one of the only two countries with a CBT system – the other one being Eritrea.
You may be liable for IRS tax and reporting purposes even if you leave the country. That's why it's challenging for US citizens to pay zero taxes even if they move overseas.
Increasing Government Regulations
During the pandemic, the Center for Disease and Control rolled out eviction moratoriums driving thousands, if not millions of Americans out of their businesses.
The Biden administration has also signed a bill introducing a minimum 15% US corporate tax, aiming to close previously legal tax loopholes.
It's that easy for the US government to change your life as you know it.
One day you have a business – the next day, you may not.
All it takes is one presidential signature, and your business practices may be deemed illegal.
We used to think such things were impossible in the US, not any more.
US Passport Shortcomings
A US passport may allow access to 173 countries, but it still misses a few key places.
US citizens must obtain a visa to travel to China, the world's second-largest economy by nominal GDP. The additional visa requirements may restrict entrepreneurs from benefiting from the Chinese market.
Suppose you are a business person interested in China. In that case, you should acquire a second passport that offers visa-free access to China to work there without any restrictions.
Expand Your Passport Portfolio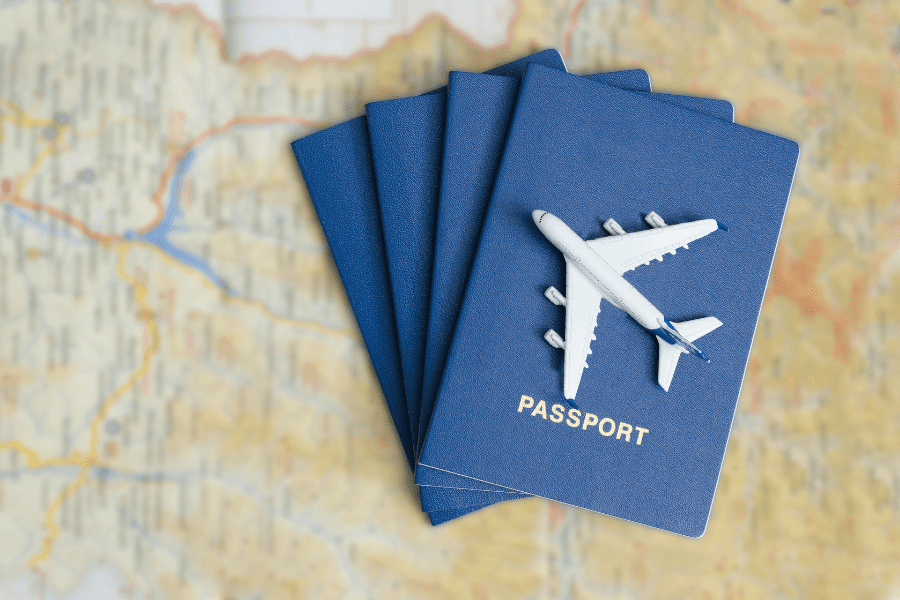 The US passport is a pretty handy document if you want to travel the world without restrictions, but living and working in the US is another story altogether.
If you are a US citizen frustrated with the ongoing circumstances, obtaining a second passport should be your priority.
Many passports provide the same or better global access than a US passport. Passports that don't offer that much mobility make up for it through their lucrative tax incentives and quality of life.
As always, you have to look at things holistically and go where your personal and financial aspects work best together – basically a place where you're treated best. Set up a call with us today to find out where that is for you.