This article will take an in-depth look into establishing Portugal tax residency and its benefits. We will also talk about Portugal's tax system, non-habitual tax residence, and whether it's suitable for foreign investors.
Portugal is one of the best EU countries to establish tax residence thanks to its lucrative tax schemes and business-friendly environment. Moreover, its high standard of living and natural beauty makes it an excellent location for a second home.
If you want to be a tax resident of one of the oldest European countries and reduce your tax bill, reach out to us. Here at Nomad Capitalist, we've helped many clients discover personal and financial freedom in Portugal, and we'd love to do it for you.
Portugal – Country Overview
Located on the Iberian Peninsula in southwestern Europe, Portugal is one of the oldest European countries. The country shares its sole land border with Spain. Its two island chains are autonomous and have their own regional governments.
Portugal's current population is 10,119,590, and the official language is Portuguese. Lisbon is the capital and the largest and most populous city in Portugal.
The country is home to 17 UNESCO World Heritage Sites. It also boasts diverse terrain and climate with cold and rocky northern coast and warm and sunny south.
Portugal – Passport
According to the Nomad Passport Index, the Portuguese passport is the fourth-best in the world. It grants visa-free and visa-on-arrival access to 173 countries. At five years, Portugal's naturalization timeline is one of the shortest in Europe, making it an excellent second citizenship option.
Portugal – Economy
Throughout its history, Portugal has experienced plenty of ups and downs. Once one of the wealthiest countries in the world, Portugal's economy gradually deteriorated until it was one of the poorest European countries in the 19th and 20th centuries.
In the late 90s, Portugal joined the EU (then EEC), after which the country experienced reasonable economic growth and high living standards. In 2009, the crisis struck again, but the government promptly took reformative steps to battle it.
Today, Portugal is a developed, high-income country with thriving opportunities and a hyper-active services sector.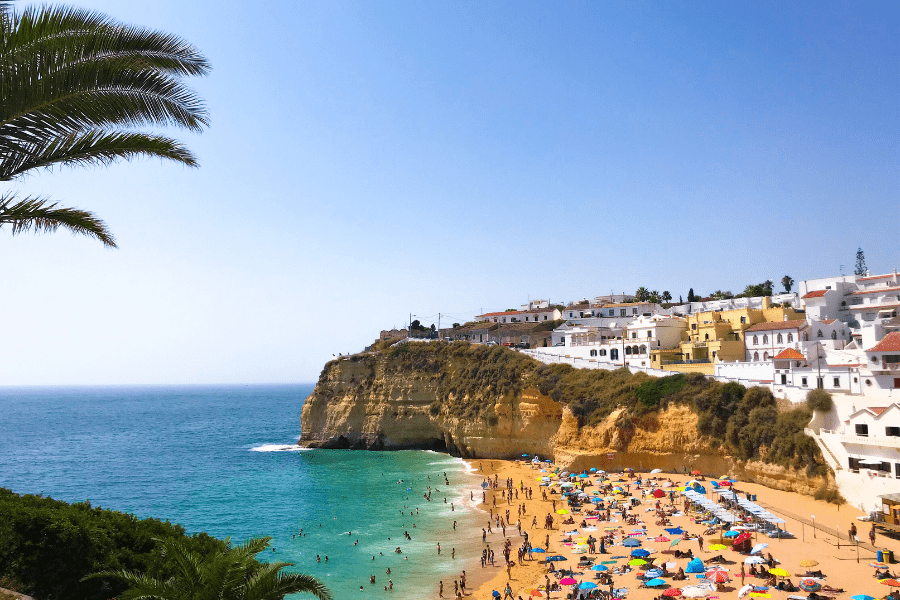 How to Be a Tax Resident in Portugal?
To be considered a Portuguese tax resident, you must meet at least one of the following conditions:
Spend more than 183 days (consecutive or otherwise) in Portugal during a fiscal year.
Maintain a residence ("permanent home") in Portugal during a fiscal year, regardless of the number of days you stay in Portugal.
In Portugal, there are tax residents, non-residents, and a third category of taxpayers known as the Non-Habitual Tax residents. Wondering what's that?
Portugal offers an excellent tax program for its tax residents, known as the Non-Habitual Residence (NHR). It offers lucrative long-term tax exemptions (mainly tax exemption on foreign-sourced income) to foreign individuals seeking tax residency in a high-standard European jurisdiction like Portugal.
Let's talk about this unique tax regime.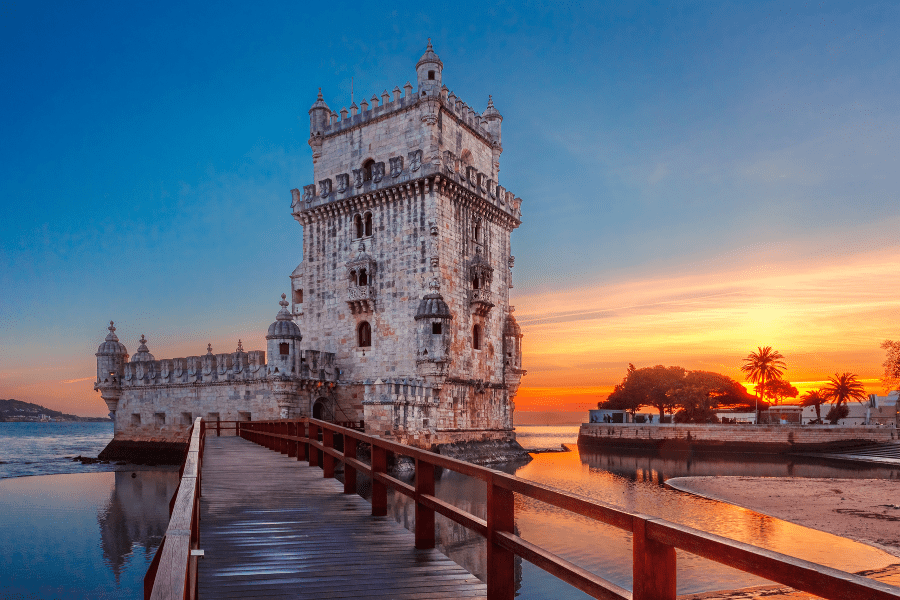 Portugal's Non-Habitual Residence (NHR) Program
In 2009, Portugal introduced a new program called the Non-Habitual Residence (NHR), enabling foreign individuals to become tax residents while legally reducing or eliminating their tax liabilities on most foreign-sourced income for ten years.
The program is aimed primarily at highly qualified individuals like architects, engineers, IT professionals, artists, etc.
To be eligible for the NHR program, you must not have paid taxes in Portugal for five years before changing your tax residency to Portugal.
Benefits of the NHR Program
The NHR Program offers the following tax benefits:
No Taxes on Foreign Income
Under the condition mentioned above, any foreign source income of NHR holders, including salaries, dividends, royalties, capital gains, rental income from foreign real estate, etc., is not taxed in Portugal. Worldwide income and foreign-sourced retirement benefits are also tax-exempt.
Standard tax rates in Portugal can go up to 28% and 48% depending on the nature of income.
Reduced Tax Rate on Portugal-Sourced Income
Portugal-sourced income (including self-employment) of highly qualified individuals is taxed at a flat rate of 20%. Standard personal income tax rates in Portugal can go up to 48%.
Foreign-sourced pension is taxed at 10% provided that the NHR holder changed their tax residency to Portugal and received the NHR status after April 2020. The standard pension tax in Portugal is progressive and can go up to 48%.
There is no gift tax, inheritance tax, or wealth tax for Non-Habitual residents in Portugal.
Considering all the benefits, if you must pay taxes somewhere, Portugal is an excellent country to do so.
To read more about the NHR program, you can take a look at our article on how you can pay zero tax in Portugal as a Non-Habitual Tax Resident.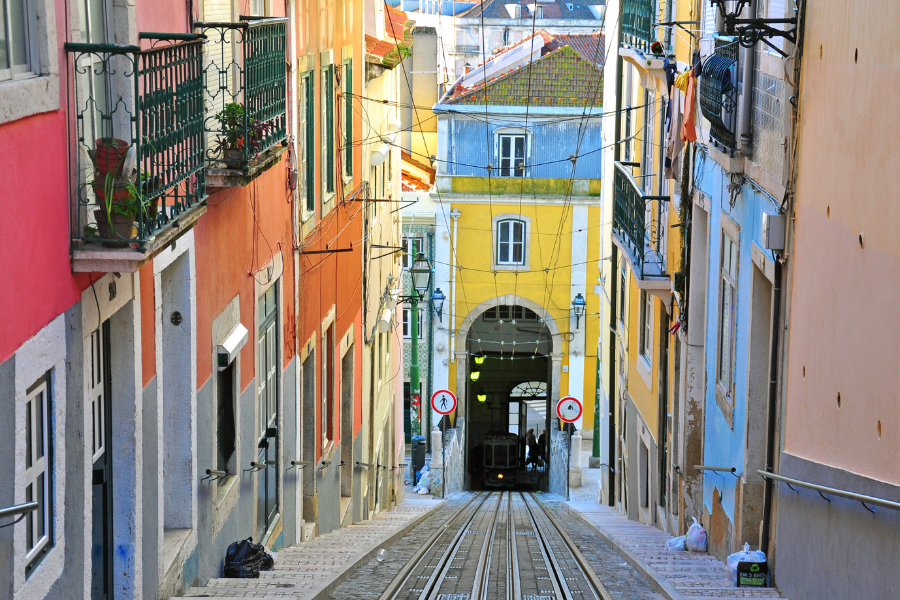 How to Establish Tax Residency in Portugal?
There are several ways to get a residence permit in Portugal. However, the D7 Visa (Portugal Visa for Passive Income) is the most popular among investors, entrepreneurs, and digital nomads.
Portugal also has a digital nomad visa, but that's issued for a year and doesn't lead to permanent residency or citizenship.
Let's talk about the D7 Visa.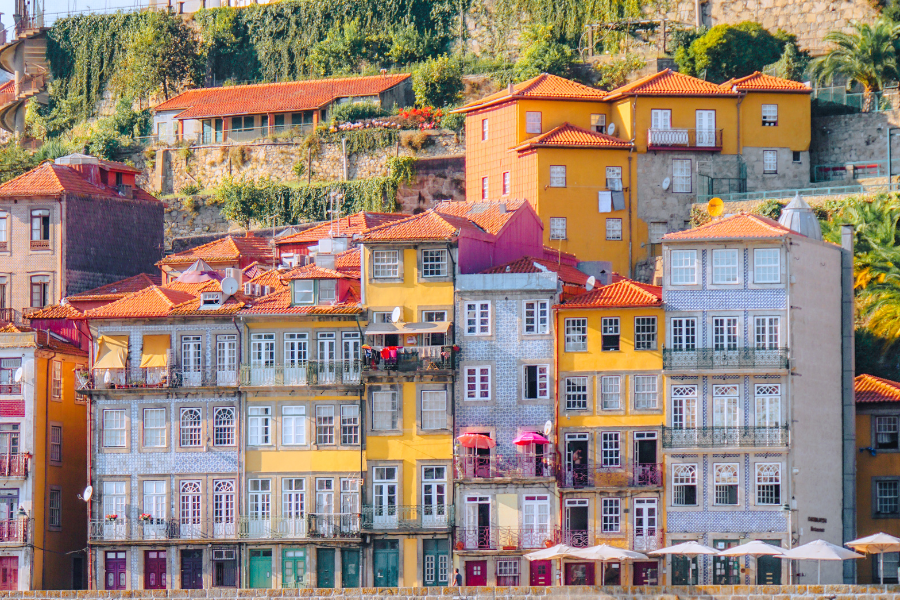 Portugal D7 Visa
Portugal D7 Visa allows financially independent non-EU citizens to live in Portugal for two years. After two years, the permit can be renewed for another three years. After five years, the resident becomes eligible for permanent residency and citizenship.
Minimal Requirements
The basic requirements are that the applicant must be financially independent and demonstrate a monthly passive income equal to the Portuguese minimum wage (currently €760) acquired from foreign sources.
Allows Dependents
The main applicant can also include dependents (spouse, children (up to 21), and parents) in their application.
The minimum income requirement also concerns the dependents. An accompanying spouse or parent must demonstrate 50% of the main applicant's income, while each child must demonstrate 30% of it.
Applicants must have health insurance and a clean criminal record. Successful applicants can also apply for the NHR tax program to receive tax benefits.
The Portuguese D7 Visa is an affordable option for investors or retirees moving to Portugal full-time.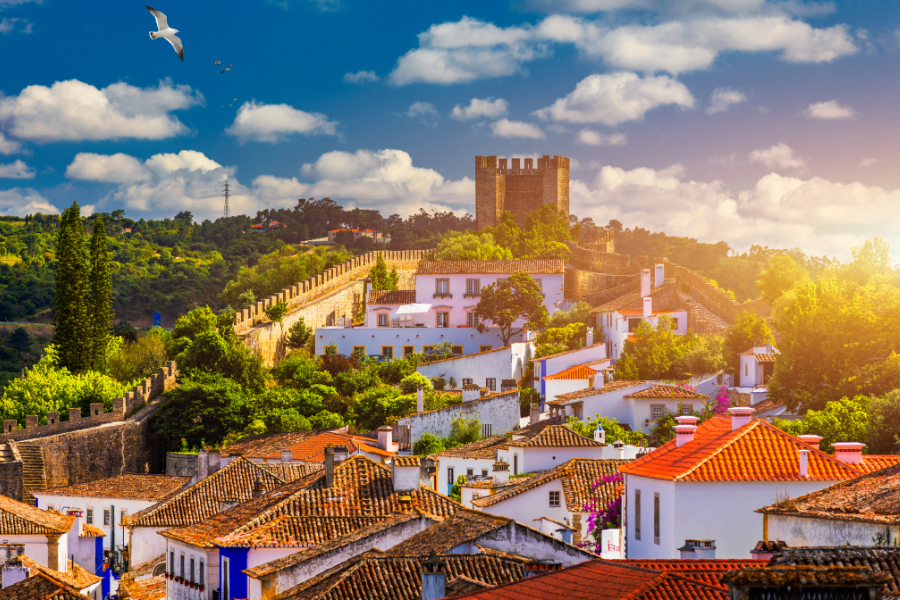 Should You Consider Portugal?
High standard of living, several residence permit options, multiple investment routes catering to a wide range of foreigners, and tons of tax benefits – Portugal offers everything a Nomad Capitalist would need in a country.
In a world cracking down on traditional tax havens and popular offshore jurisdictions, eliminating your tax liabilities while being a tax resident of a white-listed European country is almost impossible – but Portugal offers you a chance to make that your reality.
With Portugal, you don't need to choose between a high-standard European life and financial freedom. You can have both as a Portuguese tax resident.
We haven't even started on the excellent Portuguese food, wine, and year-round climate. Portugal isn't like those remote islands where the only good thing is the zero tax bill. It aims to add value to each aspect of your lifestyle, be it finances or personal living standards.
Whether you're looking for a permanent relocation or an excellent tax-friendly second residency option with an almost non-existent physical presence requirement, Portugal won't disappoint.
So what are you waiting for? Get in touch today, and let us put the wheels in motion for your Portugal residency.
How to Establish Portugal Tax Residency in 2023: The Ultimate Guide FAQ
Is Portugal a high-tax country?
Income tax rates in Portugal are progressive and vary from 14.5% to 48%, so it can be considered a high-tax country. However, particular residents can qualify for the NHR program acquiring tons of tax benefits. They may even eliminate their tax liabilities in Portugal with careful tax planning.
Does Portugal have a digital nomad visa?
Yes, Portugal launched its digital nomad visa in October 2022. Interested in acquiring a digital nomad visa? Check out our ultimate list of digital nomad visas in the world.