Wealthy foreigners are on the lookout for new places to live and for the citizenship that comes with it. In China, a large majority of millionaires want second residencies and second citizenships abroad as a place to live a stable life, educate their children, and invest. However, as savvy as many of the emerging market's wealthy may be, they are missing the boat in their desire to live in countries like the United States. Over the years, many wealthy foreigners have applied to the US EB-5 visa program, which allows foreigners to obtain an investor visa by investing $1,000,000 into a job-creating US company, or at least $500,000 into such a company in high-poverty rural areas. The idea is for the investor to send his or her children to American schools and enjoy a better life in the United States. The only problem is that the United States is a growing police state with schools that are the laughing stock of the developed (and even undeveloped) world. I personally recommend emerging market second residency programs like those in Panama, Uruguay, and Lithuania. However, now that Canada has closed its Immigrant Investor Program, let's examine options for wealthy foreigners seeking second residence in a developed country. Rather than investing $1,000,000 into a dying economy run by socialists, here are five countries that also offer investor visa programs similar to The Land of the Free's EB-5 visa, but without the anti-foreigner, imperialist, money-printing madness.
5 investor visa programs better than the US EB-5 visa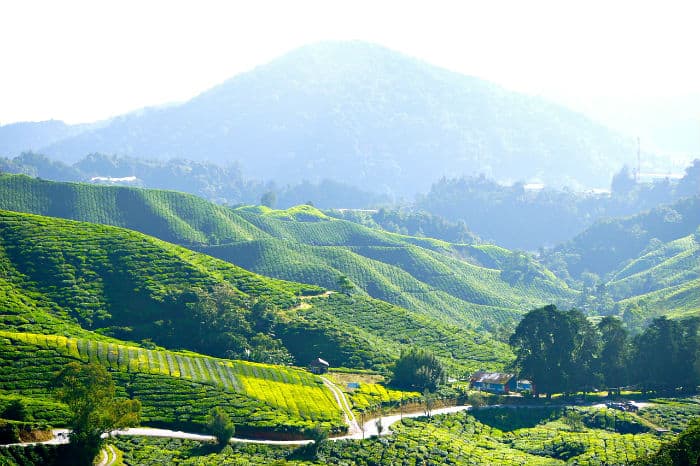 5. Malaysia
Malaysia may not be as developed as the other countries on this list, but its rather developed for Asia. Kuala Lumpur made my list of the five most livable cities in Southeast Asia, and for good reason. Malaysia's capital city, while not up to Singapore standards, is pretty clean as far as Asian cities go. Plus, the food is great. It's a melting pot of Indian, Chinese, Middle Eastern, and Malay cultures, which would allow most of the world's EB-5 visa seekers to feel right at home. And if you don't like the big city, areas like Melaka and Penang offer serene living. A little known fact is that Malaysia is actually one of the world's best places to do business. The country has done a lot of good things for investors. It's one of the few Asian countries that imposes virtually no restrictions on foreigners buying property (other than a roughly $300,000 minimum price point). And the barrier to entry is low: the Malaysia My Second Home Program only requires a bank deposit. If you're under 50, the deposit is about $90,000 and you need to show an income of a few thousand dollars per month (investment income is OK). If you're over 50, it's even easier.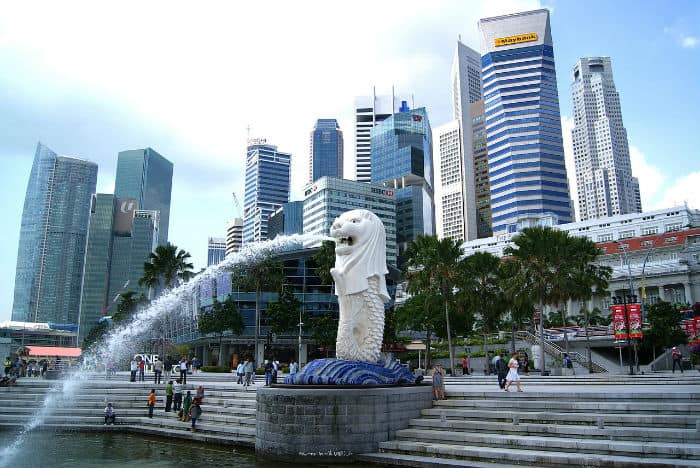 4. Singapore
For the wealthy investor seeking sophistication and life in a developed country, Singapore should tick all of the boxes. The place is Disneyland with a Parliament. I wouldn't be surprised if you could eat off the streets. And for wealthy Chinese investors seeking a refuge from loogie-hocking cabbies, Singapore is known as the "Fine City" where you can't even sip water on the metro system. Not that a multi-millionaire investor visa holder would be taking the subway. For an investment of US$2.5 million, Singapore offers investor visas to those who can demonstrate a solid entrepreneurial or investment track record. The funds may be invested into either Singaporean businesses or special government-approved funds. Singapore immigration officials are quite picky about who they approve, unlike many other investor visa programs that just want warm bodies entering the country. However, Singapore's status as a cultural melting pot on the tip of Asia makes it very attractive, especially for wealthy Chinese. English is widely spoken, as are other Asian languages, and everyone is welcome in Singapore. On top of that, the country has one of the most stable banking systems on earth, and is my favorite place to store gold — a bonus for Asian investors who love precious metals.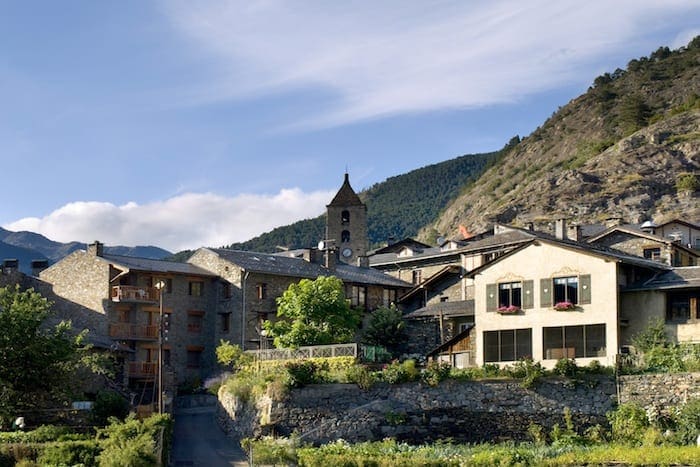 3. Andorra
Tucked between France and Spain in Europe's Iberian peninsula, Andorra is a hidden gem for those seeking a second residency in a developed country. Andorra is not only one of the world's wealthiest countries, it is also a beautiful place. Quaint towns surrounded by towering peaks that draw tourists from all over Europe to ski. And as a tax haven, Andorra is just now adding a tiny income tax on local source income. Beyond tourism, Andorra is well known for its banking industry. Banks in Andorra are highly liquid — one bank I spoke to there has a 30% liquidity ratio. Compare that to the 0.5-1% liquidity ratio many US banks have and you'll see just how stable Andorra is. While Andorra doesn't exactly offer the room to roam that the United States does, it does offer easy access to Europe, including the much ballyhooed universities in France. (Chinese and other restrictive passport holders will require a visa.) Investment of 400,000 euros gets one second residency in Andorra, although getting second citizenship there will take decades. Immigrants can also set up a business, which requires no minimum investment, although the business must actually… well, do some business.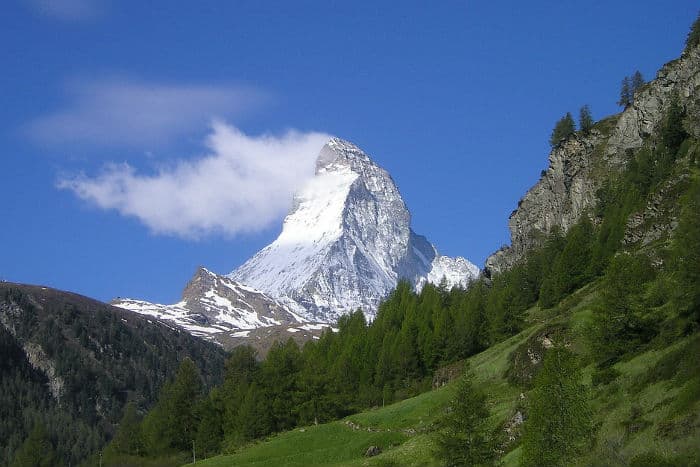 2. Switzerland
For the uber-wealthy, Switzerland is hard to beat. Gorgeous mountains, charming cities, luxury shopping, and a culture that shuns ostentatiousness in favor of hard work and economic productivity. Punctual executives will find that even the trains run on a tight schedule in Switzerland. Cities like Zurich and Geneva offer some of the nicest and most expensive living in the world. Switzerland is also a nice second residency option for wealthy investor visa seekers because it is part of Europe's border-free Schengen area, but not part of the European Union. That offers immigrants all the benefits of free travel throughout all of Europe, without living in a country that has to kowtow to Brussels. For ultra-wealthy investors with roughly $10 million, many cantons in Switzerland offer a flat income tax — basically an annual fee — to live there. However, one can qualify for a Swiss investor visa with only a few million if they look good on paper. The one downside to Switzerland — besides the high cost of living — is that, like Andorra, a second citizenship takes a long time to confer: twelve years in this case. Just ask Tina Turner.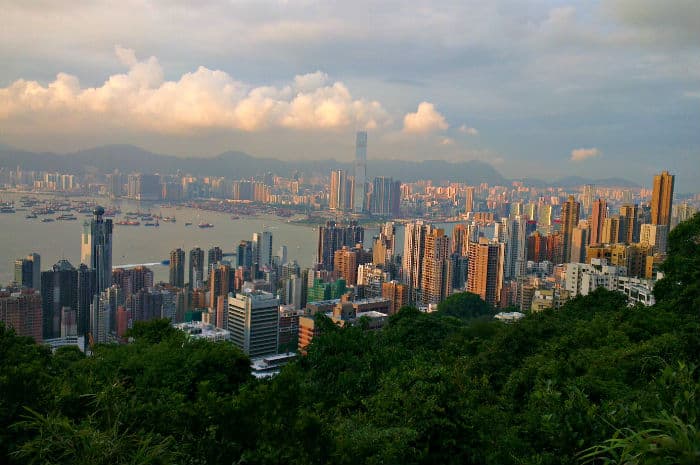 1. Hong Kong
Hong Kong offers one of the world's most flexible investor visa programs for second residency — if you can afford it. Several years ago, Hong Kong upped the requirements of its investor visa program from HK$6.5 million (about US$800,000) to HK$10 million (US$1.29 million). After all, Hong Kong's huge economic opportunities as a Chinese Special Administrative Region make it a very attractive place to live. Real estate prices in Hong Kong are among the highest in the world, but the ultra-rich don't seem to mind; they have been buying up property throughout the city until recently. In order to qualify for an investor visa in Hong Kong, one can deposit their funds into any number of places. Even an interest-bearing savings account qualifies, and you can even take out the interest. Want to buy stocks? No problem. There are any number of ways to invest — or just park — your money to get residence in Hong Kong. The one caveat to Hong Kong's visa program involves passports. Since Hong Kong citizens are technically Chinese, you can't get a Hong Kong "passport" unless you have no other options, rendering it useless as a place for future second citizenship. And if you're Mainland Chinese, you can't obtain an investor visa — unless you have a second passport. That's why so many investor visas to Hong Kong are issued to Ghana citizens; wealthy Chinese get gray market passports from African countries on the cheap so they can live in Hong Kong. That said, Hong Kong is one of the best places to live if you can afford it, and a great investor visa alternative to the EB-5 program. Seeing that Hong Kong has the world's freest economy, you won't miss living in the United States. If you are seeking a second residency or second passport for better travel and economic opportunities, learn more about our free consultation offer to help you find the best citizenship for you.