This article will take an in-depth look into taxes in the Netherlands for non-residents, how you can establish non-residency in the Netherlands for tax purposes, and the general Dutch tax system.
According to the latest World Happiness Report, the Netherlands is the fifth happiest country in the world. A significant reason for that is its excellent social security system. However, all that comes at the cost of high taxes.
Dutch tax rates are among the highest in the world. Spending over 40% of your income each year on taxes does take most of the fun out of an otherwise excellent lifestyle.
Lucky for you, that doesn't have to be the rest of your life. Whether you want to stay in the EU zone or explore the rest of the world, you'll find many countries competing for your tax residency, offering a range of tax benefits, among other incentives, in exchange.
Don't know how or where to start? Fret not. Reach out to us, and we'll present you with a holistic offshore strategy addressing all your concerns, needs, and wants.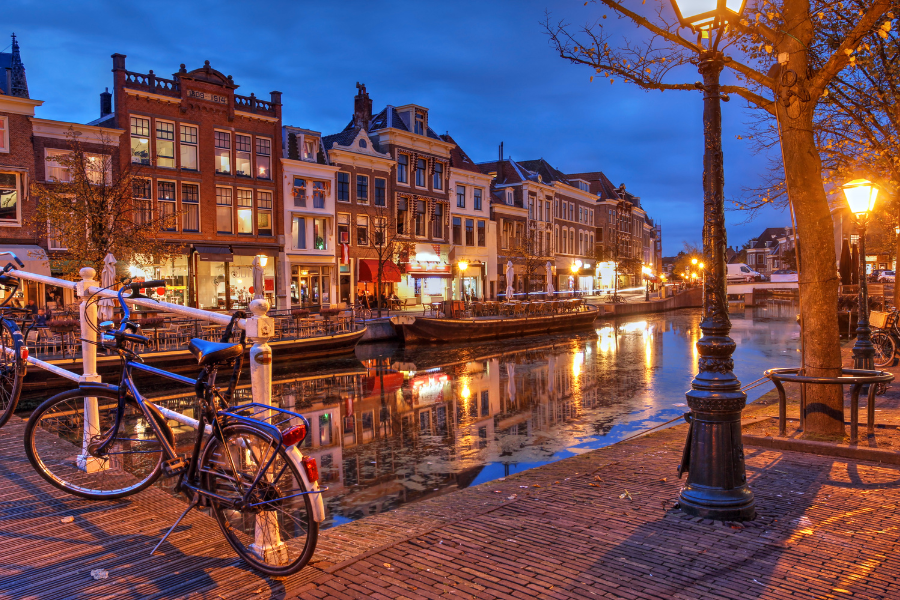 The Netherlands – Country Overview
The Netherlands, also known as Holland, is located in northwestern Europe. It also has overseas territories in the Caribbean. The country borders Germany and Belgium and shares a maritime border with the UK.
The capital is Amsterdam, and the official language is Dutch. The current population of the Netherlands is 17,233,885. Amsterdam, Rotterdam, The Hague, and Utrecht are the largest and most important cities. The Hague holds the seat of the government, while the Port of Rotterdam is Europe's busiest seaport.
The Netherlands is a founding member of the European Union, Eurozone, NATO, OECD, and WTO. The country ranks among the highest in the international press and economic freedom indices. It's also among the top countries regarding human development, quality of life, and happiness.
The Netherlands – Economy
The Netherlands boasts a highly developed and one of the largest economies in the world. It's also among the countries with the highest GDP and largest exports.
Moreover, its strategic location provides primary access to the UK, Belgian, and German markets.
The country also does pretty well in the tourism department. Amsterdam is among the leading tourist destinations in the world, with millions of tourists visiting it annually.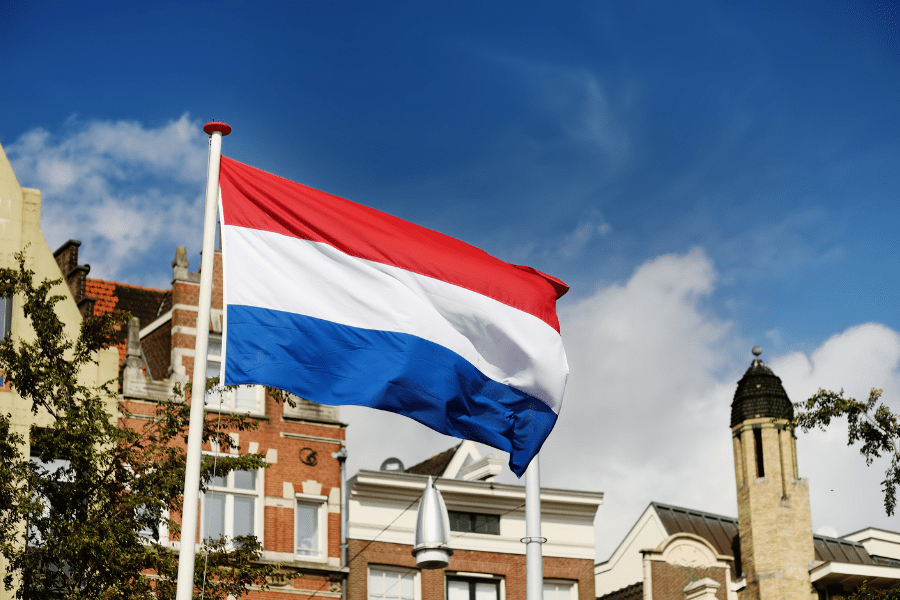 The Dutch Tax System
The biggest problem with the Dutch tax system is that it doesn't even pretend to be easy to follow. It categorizes income and tax deductions into three boxes. Each box comprises different types of income and the relevant tax cuts and benefits.
Let's see what the Dutch tax boxes are all about.
Box 1 – Netherlands-Sourced Employment and Homeownership Income
Income in Box 1 includes salaries, benefits, pensions, business income, homeownership income, life insurance payments to pay mortgage debts, freelancing income, etc.
Deductions in Box 1 include social benefits, healthcare expenses, insurance, etc.
Box 2 – Netherlands-Sourced Income from a Substantial Interest
Box 2 is relevant to shareholders, entrepreneurs, and their family members since it includes dividends, capital gains on shares, and similar income. You are considered to have a substantial interest if you and your tax partner have at least 5% interest in a company's shares, profit-sharing certificates, etc.
Box 2 doesn't usually have any deductions. However, if the deductible amounts in boxes 1 and 3 are higher than their income, you can deduct the excess in box 2.
Box 3 – Netherlands-Based Investment Income and Real Estate
The income tax declared in Box 3 is also referred to as Wealth Tax. It includes your wealth in the form of Netherlands-based investments and real estate.
Deductions for Box 3 include debts related to Dutch assets.
The Netherlands has double taxation agreements with over 100 jurisdictions. These treaties also affect the tax liability of Dutch residents and non-residents.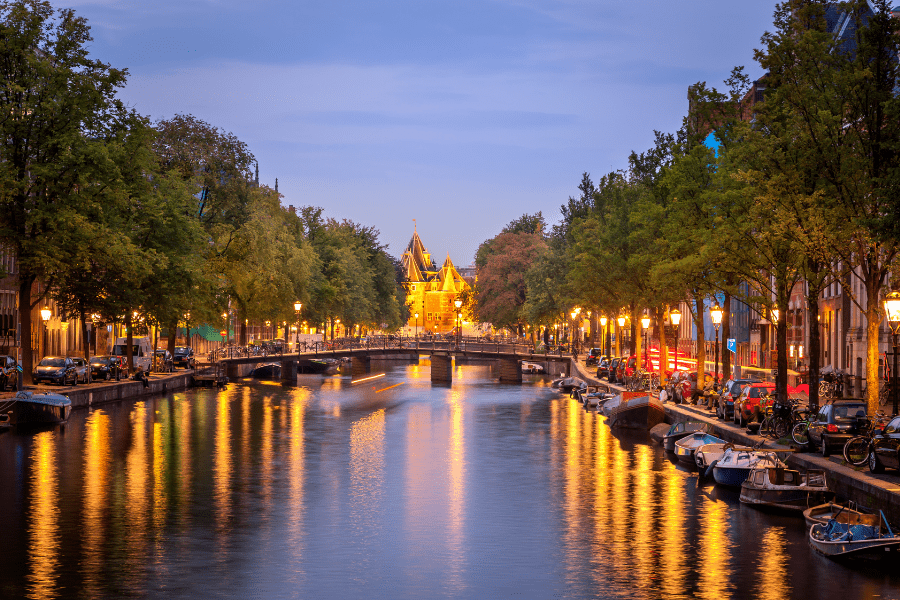 Categories of Taxpayers in the Netherlands
The Dutch tax system is anything but straightforward. For tax purposes, the Netherlands categorizes individuals as residents, non-residents, partial non-residents, and qualifying non-residents.
The last category was designed for individuals who want to benefit from certain tax deductions and benefits enjoyed by Dutch tax residents despite being a non-resident.
Let's discuss each category briefly.
Dutch Tax Residents
Dutch tax residence is all about how closely your personal and corporate life is tied to the Netherlands. The Dutch General Taxation Act considers the following criteria, among other clauses, to determine your tax residency:
Location of your permanent home.
Location of your employment.
Where your family resides.
Where you are registered with the local authorities.
Location of your bank accounts and other assets.
Physical presence in the Netherlands.
As an expat, you are generally considered a Dutch resident if:
(in case you're married) your family accompanies you to the Netherlands.
(in case you're single) you stay in the Netherlands for more than 183 days.
Non-Resident Taxpayer
You are considered a non-resident taxpayer if you don't reside in the Netherlands but do have an income or assets there. This can include employment income, business profits, periodic benefits, Netherlands-based real estate income, etc.
You won't need to file an income tax return in the Netherlands if you live abroad with no income or assets in the Netherlands.
However, declaring income from the Netherlands in your annual income tax return doesn't necessarily mean that you have to pay tax in the Netherlands on all the stated income.
Qualifying Non-Resident Taxpayer
As mentioned earlier, the Dutch Tax Administration classifies income and tax deductions into three boxes. Usually, non-residents don't qualify for these deductions. However, a non-resident can be entitled to certain tax deductions if they qualify as a qualifying non-resident taxpayer.
To be a qualifying non-resident taxpayer, you must:
Live in an EU member state, or in Iceland, Liechtenstein, Norway, Switzerland, Bonaire, St Eustatius, or Saba.
Pay salary or income tax on at least 90% of your worldwide income in the Netherlands.
Submit a personal income statement signed and stamped by the tax authority in your country of residence.
If you meet all the conditions except the 90% one, you are still a qualifying non-resident taxpayer if you:
Receive a pension, annuity, or similar payment, and
Don't pay income tax in your country of residence because your income is too low.
Partial Non-Resident Taxpayer (30% Tax Facility)
The Dutch Tax Administration has a tax program known as the 30% Tax Facility under which certain expat employees may opt to be treated as partial non-residents for five years.
Partial means that they'll be entitled to personal deductions and tax credits and treated as residents for box 1 and as non-residents for boxes 2 and 3 purposes.
To qualify for the partial non-resident taxpayer status, you must:
Be transferred or recruited from outside the Netherlands.
Work for a Dutch tax-payer employer registered with the Dutch Tax Office.
Agree in writing that the ruling applies to you (along with your employer).
Not have lived within 150 km from the Dutch border for the last 18 out of 24 months at the time of hiring.
Meet the minimum salary requirements (~€31,000 – €41,000 annually).
Demonstrate expertise scarcely available in the Netherlands.
Eligibility conditions are lenient for Ph.D. and Masters graduates under 30 years, scientific researchers, and medical specialists.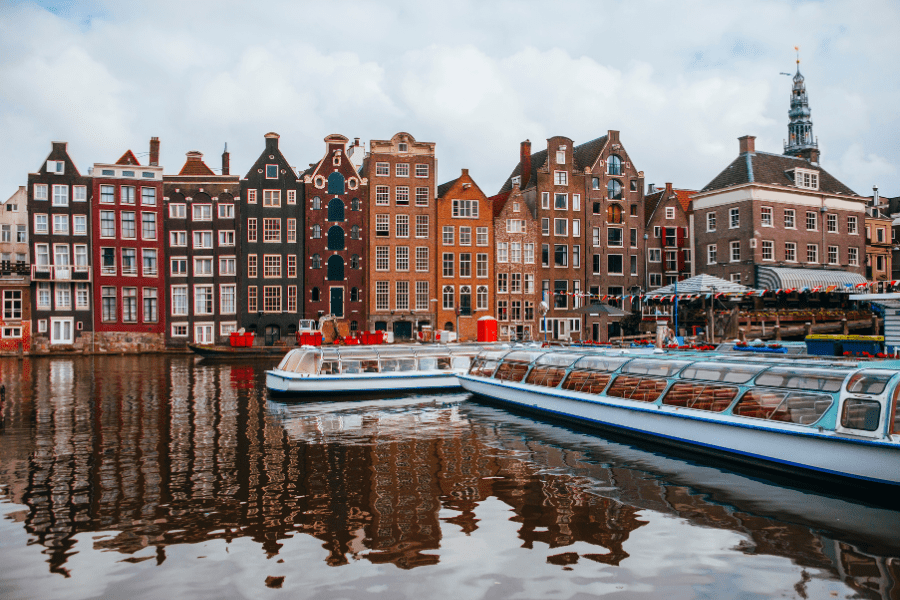 Tax Rates for Non-Residents in the Netherlands
So far, we've discussed the Dutch tax system, how it categorizes individuals for tax purposes, and taxable income related to each tax box. Each tax box also comes with its own tax rate.
Unlike countries where non-residents' income is subjected to flat tax rates, or certain types of taxes are exempt altogether, the Netherlands taxes its non-residents on their Netherlands-sourced income at similar rates applicable to the residents.
Box 1 income is subjected to progressive tax rates ranging from 9.28% to 36.93%.
Box 2 income is taxed at a flat rate of 28.9%. Box 2 tax rate will be adjusted by 2024, introducing two new brackets – a standard rate of 24.5% for the first €67,000 and a rate of 31% for the remaining amount.
Box 3 income is taxed at a flat rate of 32%.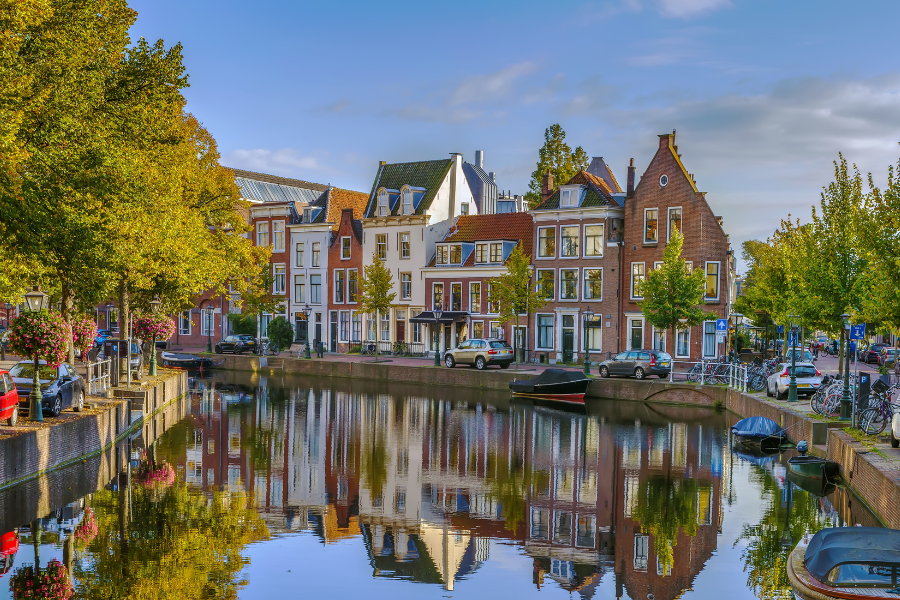 Why Establish Non-Residency in the Netherlands?
Right off the bat, there are many reasons to establish non-residency in the Netherlands.
The highly complicated tax system, paying taxes on worldwide income, high cost of living, keeping track of all the tax boxes, and the relevant tax rates – the list goes on. Not to mention Dutch taxes are some of the highest in the world.
All that makes you wonder why not just live in a country where the tax regime is simple, the tax rates are low (or preferably zero), and the living conditions are similar, if not better.
To avail full benefits of Dutch non-residency, you should considerably reduce or eliminate your Netherlands-based income and assets. The absence of Dutch income or assets may mean that you don't need to file a tax return in the Netherlands at all.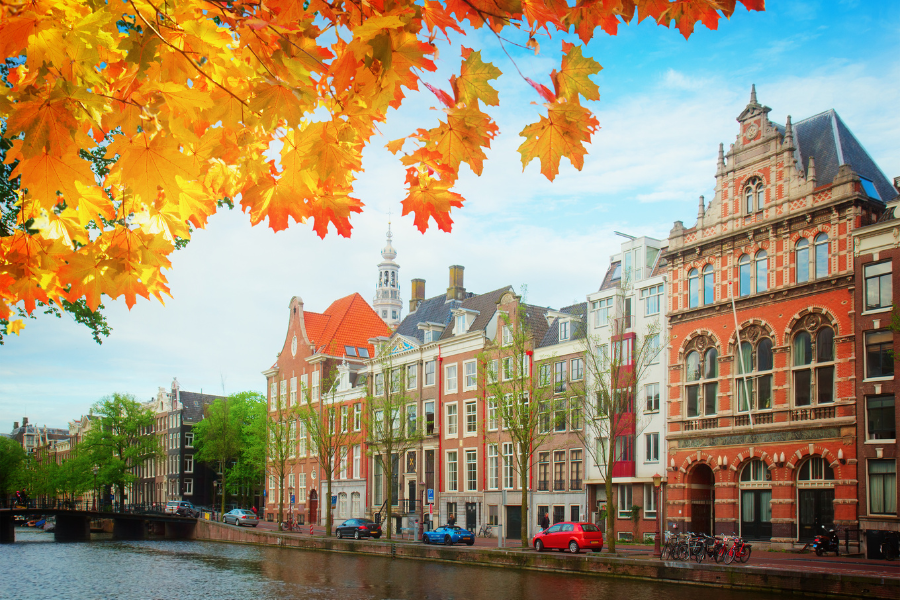 Tax-Friendly Jurisdictions in the EU
The EU is associated with many things like travel freedom, excellent quality of life, and thriving business and investment opportunities, but very few think of EU countries as tax-friendly. That's not entirely true, though. There are many EU countries with friendly tax regimes for people seeking tax residency.
Portugal
A top marginal rate of 48% sounds neither friendly nor low, so why is Portugal on this list? Simple – The country has an excellent tax residency program, Non-Habitual Residence (NHR). Primarily aimed at highly qualified foreigners, NHR enables successful applicants to become Portuguese tax residents while legally reducing or eliminating their tax liabilities on most foreign-sourced income for ten years.
Foreign-sourced income (salaries, dividends, royalties, capital gains, etc.) of NHR holders is tax-exempt. Moreover, NHR holders don't pay any gift, inheritance, or wealth tax in Portugal.
Portugal boasts a high quality of life, thriving culture, and far better weather than the Netherlands, making it an excellent choice for ex-Dutch residents.
To read more about the NHR program, you can take a look at our article on how to pay zero tax in Portugal as a Non-Habitual Tax Resident.
Italy
One of the most attractive tourist destinations in the world, Italy offers one of the highest living standards and breathtaking views to go along with it.
Italy's standard tax rates can go up to 43%. However, the country offers a lump sum tax regime to wealthy individuals who can pay €100,000 per year as their entire tax obligation.
Foreign individuals interested in Italy's lump sum tax program must move to Italy, become a resident and pay 100,000 euros annually for up to fifteen years (or the term of their enrolment).
Doing so will exempt them from local tax obligations as well as inheritance, wealth, or gift taxes in Italy.
The country also has an Italian Golden Visa program for people interested in acquiring EU residency through investment.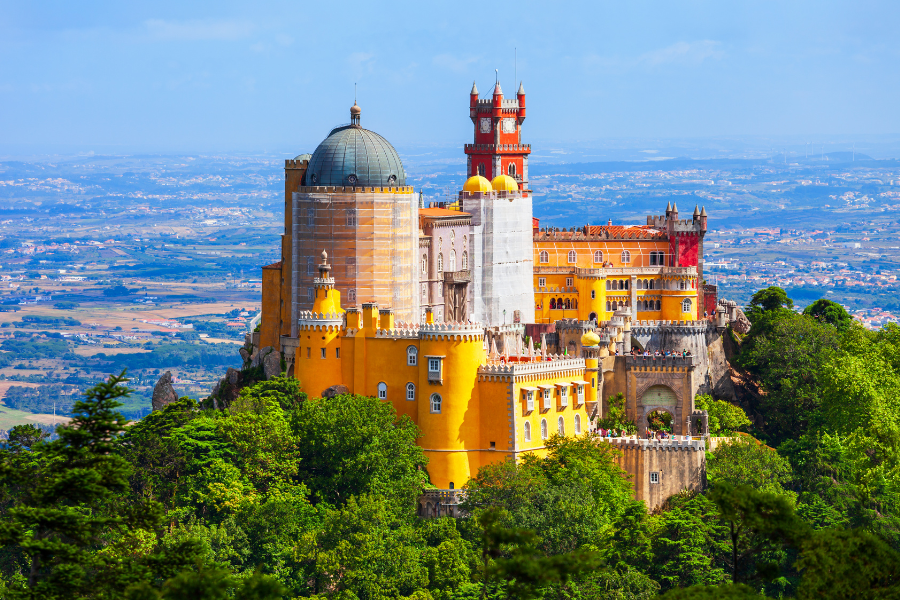 Tax-Friendly Jurisdictions Outside the EU
Georgia
Here at Nomad Capitalist, we love Georgia. Not only is it a beautiful country with breathtaking architecture and an overall laid-back vibe, but it also offers excellent incentives to foreign investors and entrepreneurs looking to establish tax residency there.
The Georgian tax system is far more straightforward and friendly than the Netherlands. It also works on the territorial principle meaning that foreign income is tax-exempt for Georgian residents.
If you're up for moving beyond the EU, Georgia should be one of your top choices.
The following are the Georgian tax rates:
Income Tax: 20 percent
VAT: 18 percent
Corporate Tax: 15 percent
Capital Gains and Interest: 5 percent
Property Tax: 1 percent
Monaco
Monaco is not a full member of the EU, but it is a de facto participant in the borderless Schengen Area, offering excellent travel freedom.
Monaco's proximity to France and the rest of Europe make it an excellent tax residency option for people seeking non-EU jurisdictions right at the heart of Europe.
Monaco's personal income tax still stands at a 0% tax rate, while its corporate income taxes are now set at 25%.
If you're interested in getting Monaco residency or citizenship in Monaco, read more in our guide.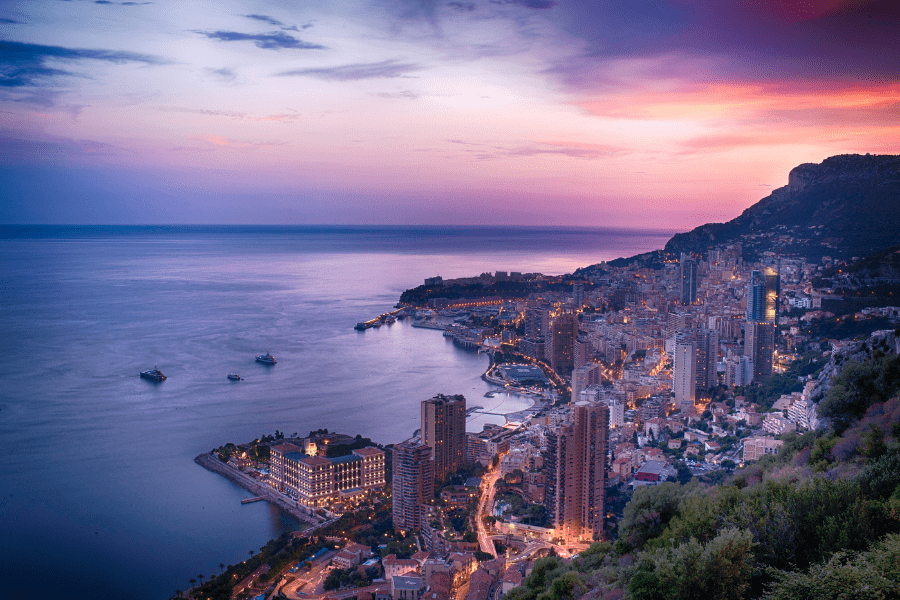 Go Where You're Treated Best
Income tax in the Netherlands can easily go over 40%, making it one of the countries with the highest taxes in Europe. Gone are the days when you could elude establishing a tax residency and live as a true nomad, but if you must pay taxes, there are far friendlier countries to do so than the Netherlands.
The best way to not pay income tax in the Netherlands is to eliminate any income sources or assets there.
Once you've done that, the world is your oyster. You can go to any tax-friendly or zero-tax country where you can live a life of personal and financial freedom without paying nearly half of your wealth in taxes.
Eager to know your options? Reach out to us, and we'll help you figure out your best way forward.
Taxes in The Netherlands for Non-Residents in 2023: The Ultimate Guide FAQ
Is the Netherlands a high-tax country?
Taxes in the Netherlands can easily go over 40%, making it one of the countries with the highest taxes in Europe. Moreover, paying income tax in the Netherlands isn't straightforward. You must assess all three tax boxes according to your income and then calculate your tax liabilities accordingly.
Do foreigners pay taxes in the Netherlands?
Yes, depending on their income sources and assets in the Netherlands, foreigners are subjected to income tax there.