Last Updated July 28, 2020
Dateline: Cancun, Mexico
I recently met up with my friend Tim. He is originally from the UK but had just completed his Ph.D. in the Netherlands. While there, he met his girlfriend of two years who is originally from Taiwan. On her residency card, she is registered as a "member of the family of an EU citizen."
Upon coming back to the UK, they were both withheld at the airport and interrogated.
Airport customs claimed that they could no longer come to the UK and stay there if they were together. Of course, as anyone would do in this situation, they freaked out and left. They both went to Portugal where they got a second residence in just a matter of days.
Yes, I said days.
It was remarkably easy and took less than ten minutes! No rental contract needed!
Officially, to get a residence permit in Portugal, it's enough to declare under oath that you have enough money to live there. When Tim told the desk clerk that he had enough money to live in the country without working there, she looked at him suspiciously and asked to see his bank account.
He had enough money.
And just like that, they were given non-habitual residence.
The total cost spent was 30 EUR. It was 15 EUR for an EU citizen, then another 15 EUR for a family member with a residence card.
As nationalist groups take hold in many countries in Europe, they are making it harder to get second residencies in the EU – especially of countries in Central Europe – but don't let that discourage you. As you can see from the list of countries below, it is still possible to get a second residence in many European countries.
While some are more difficult to get than others, here are the 15 easiest AND cheapest second residencies in the EU that you can get as a non-EU resident.
Belgium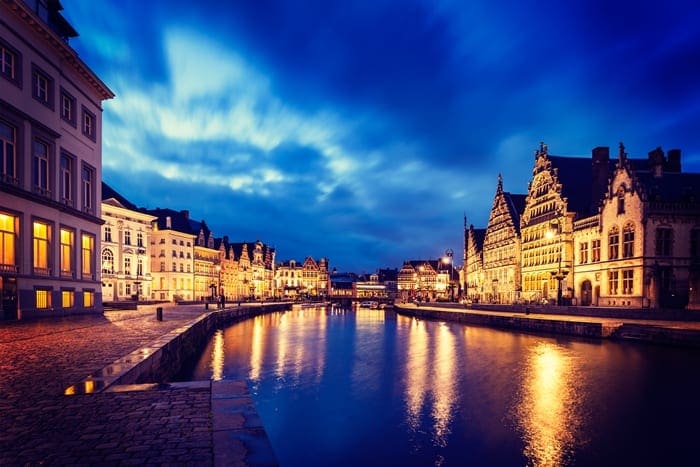 While the timeline toward citizenship has increased in recent years, the cost to obtain a residence permit in Belgium has gone down. The country now requires less paid-up capital in a new venture and has changed rules regarding the minimum salary required for those seeking residence.
You can obtain residency in Belgium by starting a small business with as little as €12,400 in paid-up capital if you're also able to hire at least one part-time employee. Your other option is to demonstrate that you have "significant means" to support yourself or roughly €1 million in the bank.
As a non-EU citizen, it is best to first apply for a long-stay visa and then apply for Belgian residence. It will be easier, in the long run, to obtain permanent residence after living in Belgium on a visa.
Since Belgium is a country in the EU and the Schengen zone, a Belgian resident can travel in the Schengen zone visa-free.
Belgium is also one of the best countries offering a European passport. After about five years of legal residence, you can apply for a passport and essentially travel anywhere visa-free.
If you decide not to go the business route or opt for the long-stay visa, the Belgian residence permit is actually one of the costlier programs out of all the EU countries.
The residence could cost you upwards of €400,000 just in application fees and can take three to four months to process. If you want to obtain a European residence permit here, it is easiest if you are an investor, entrepreneur, or you are self-employed.
Malta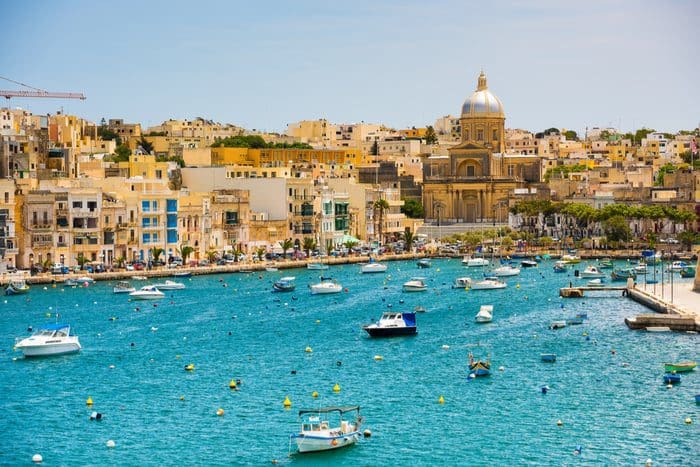 Here are the Malta Permanent Residence Program (MPRP) investment options:
1. Property Purchase – For the purchase option, the minimum purchase value should be €300,000 in the south of Malta and €350,000 for the rest of the island.
2. Rent a Property – For renting the minimum amount should be €10,000 if in the south of Malta and €12,000 for the rest.
In both cases, you need to hold the property for 5 years.
You will spend a minimum of €300,000 EUR (plus fees) for Malta's EU residence permit. It takes from 6 to 9 months to process all information through the MPRP.
Fees include a non-refundable administrative fee of €40,000, a Government contribution of €28,000 if purchasing a property or €58,000 if leasing a property, and a donation of €2,000.
Your other option is to go through the Global Residence Programme.
But hurry, because Malta's golden visa program is under pressure to close, and other European programs will soon follow, which is why, if such programs interest you, it's imperative you get in touch with us today to discus your options before it's too late.
Portugal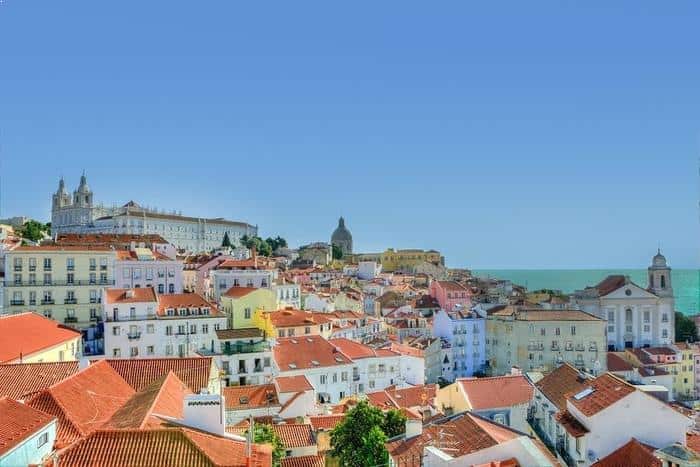 Following the cancellation of the country's golden visa program in February 2023, the current recommended route for Portugal is the EU Blue Card program.
You will need to provide the following: A contract or job offer with a salary of at least 1.5 times the average gross annual salary of Portugal, proof of health insurance or proof you are covered by the National Health Regime, and proof of registration with Social Security.
You can get your residence within 90 days through both routes.
After five years, you will be a permanent resident. Then, after one year of permanent residence, you may apply for citizenship. If you're just looking for a tax residence, check out Portugal's non-habitual residence program that Tim and his girlfriend were able to obtain.
Spain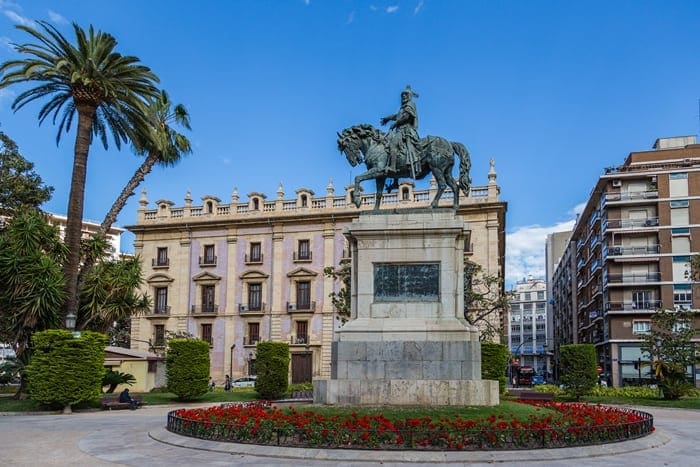 Spain currently offers a Golden Visa Program for non-EU citizens to get residency.
If you have €500,000 that you can invest in a real estate property in Spain, you can get this European residence permit for your entire family.
You will need to renew your second residence every two years, and after five years, it is possible to gain permanent residence in Spain. After ten years, you can apply for citizenship.
It is not necessary to live in Spain in order to retain and renew this second residence. And if you want to avoid paying Spain's high taxes, don't plan on spending more than six months a year there.
Update: At the time of this article Spain's golden visa is set to close so, if you are looking to obtain EU residency you are strongly urged to contact us today to discuss your options before you lose your opportunity for good.
Bulgaria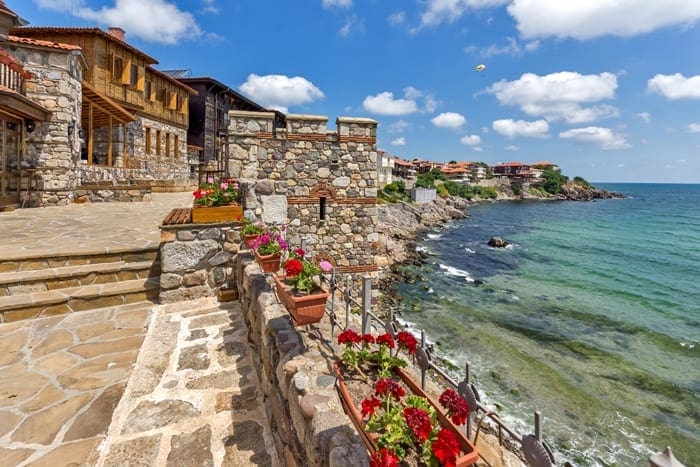 Getting a Bulgarian residence permit will give you all the rights of a Bulgarian citizen except the right to vote. You will also be able to enter and leave the country as many times as you wish without visas.
Bulgaria cancelled its fast-track to citizenship option in 2022 so the best way to become a permanent resident of Bulgaria is to get a long-term stay permit, which is valid for one year and can be renewed each year after that.
Cyprus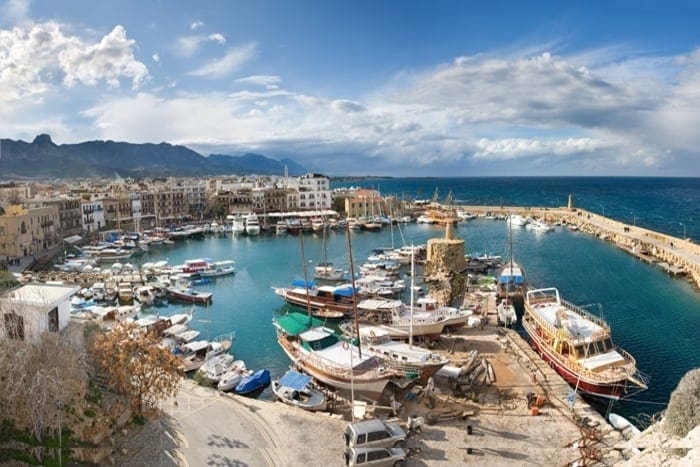 The best way to obtain residence in Cyprus is to purchase property that is worth at least €300,000. Along with this, you must have proof that you have deposited a minimum capital of €30,000 from abroad into a Cyprus bank. You will also have to show your annual income.
The whole process can be arranged without being present in the country, except for one required visit. It will take about two months to be approved for residency.
If you would rather invest, you can go that route. You may invest two million euro in your own business, a Cyprus business, or in bonds. This route will also take about two months.
Austria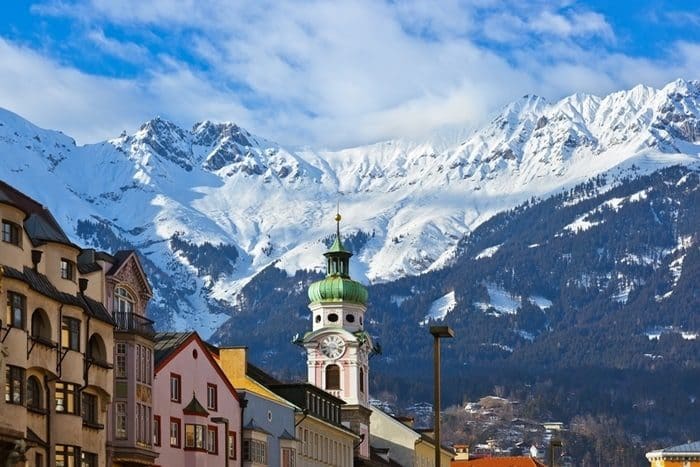 There are two distinct categories you can be placed in when applying for a residence permit in Austria: either as a person of independent means or as a key manager.
Applying as a person of independent means includes showing sufficient funds, a permanent address in Austria, proof that you know the German language at an A1 level, and full coverage health insurance.
It seems like a simple list, and it is, but there are just a few extra criteria within these qualifications.
Your documentation of sufficient funds must show liquid assets at your disposal of about €40,000 per adult and €10,000 per child under 18 years. These assets must be shown in a statement of an account from an Austrian or major international bank.
To apply for residence as a key manager, you must be appointed as a manager of an Austrian-based company and make a minimum salary of €2,500 EUR per month. It takes about three months for this route of application to be processed.
Once you become a resident, the renewal process is straightforward.
After about five years of temporary residence in the country, you can earn permanent residence. If you want, you can easily apply for Austrian citizenship after ten years of permanent residence. Austrian residence gives you visa-free access to all Schengen States.
The cost of a residence permit is roughly €120 per adult and €75 per child, plus the proof of funds and monthly salary. It can take up to three months for the permit to be approved.
Greece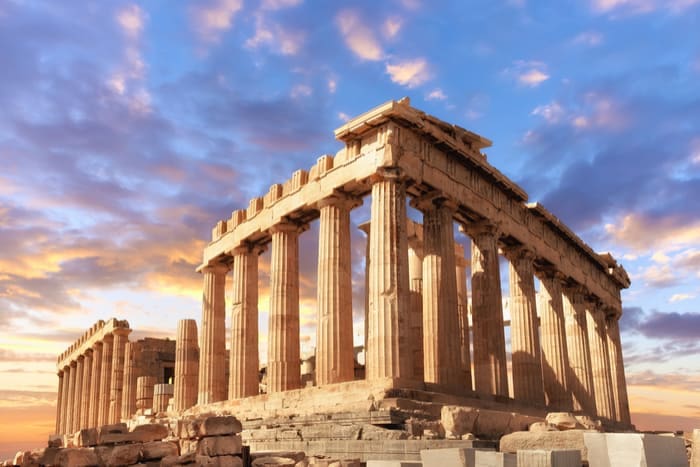 Obtaining residence in Greece is simple; you simply need to purchase a property worth €250,000 per family. You will have residence starting day one.
Once you purchase your property, you do not need to stay in Greece to maintain your residence. Simply renew your residence every five years to remain a permanent resident of Greece.
After seven years of residence, you can obtain citizenship. Greek residence also comes with visa-free travel to the Schengen zone. This is one of the cheapest and easiest second residencies in the EU when it comes to residence by investment.
However, if you want to apply the time to do so is now. One by one Europe's golden visa programs are closing and because of this, obtaining EU citizenship will soon become far more difficult. So don't waste any more time, get in touch with us today to discuss your options today, because we guarantee those options will be narrower tomorrow.
Latvia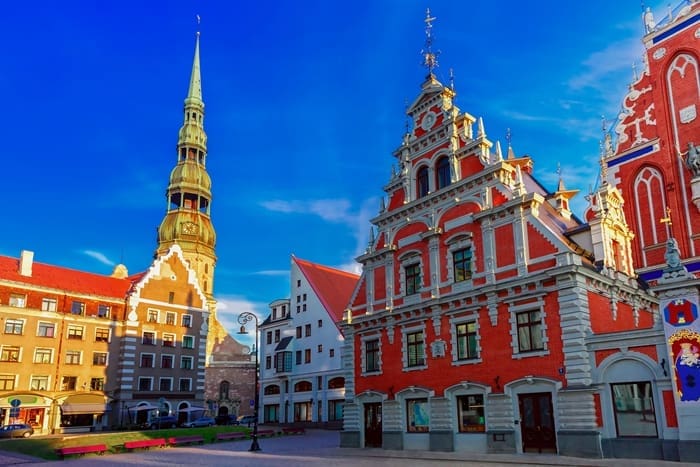 Latvia used to be a much cheaper and easier option. It used to be that if you didn't suffer from tuberculosis and could give a good enough reason for why you wanted to live in Latvia, all you needed to do was pay processing fees of at least €300.
Unfortunately, the government of Latvia has started going the same way as the rest of Europe, as it is more difficult to get second residencies in the EU. It still isn't a bad deal, but it's more complicated than it has been.
The Latvia residence program now mirrors more of the Golden Visa programs that you'll find in other places in Europe. If you invest €250,000 in property anywhere in Latvia or deposit €280,000 in a type of bank deposit, they will give you a five-year residence permit.
Once you have that permit, you don't need to stay in the country to maintain it. You can simply come and go as you please and renew the permit every five years. The thing to keep in mind here is that if you aren't spending time in the country, you won't be able to turn that residence into citizenship.
All told, government fees are going to be somewhere around €12,000 – €25,000.
There are a few restrictions to be mindful of as well. For example, if you're looking to buy property in the Latvian capital of Riga (which I recommend), you're going to be limited to one property. So you're going to be buying something relatively nice and relatively big that won't be that liquid.
But, if you like the idea of living in northern Europe over the summer, it could be a good option for you.
Note: As of 2022, Russians and Belarusians are excluded from the Latvia Golden Visa program. The country also announced that it would not begin issuing first-time temporary residence permits to these nationals until June 30th of 2023.
5 Additional European Residence Permits
Now, if your goal is merely to live in Europe for the charm and other lifestyle benefits, you do not necessarily need to get residence in the high-tax countries of the EU. You can still get a European residence permit without opting for one of the available second residencies in the EU.
How?
Well, not all of Europe is part of the European Union.
In fact, many of the non-EU countries in Europe are some of our favorites here at Nomad Capitalist, not just for their residence programs but for their business friendliness, low taxes, and investment opportunities.
So, if you want to take advantage of the opportunities for growth and investment in these emerging markets all while enjoying the history and charm of Europe without the EU's bureaucracy and high taxes, consider shifting your focus from residencies in the EU to the second residence programs available in the rest of Europe.
Here are our top five recommendations:
Montenegro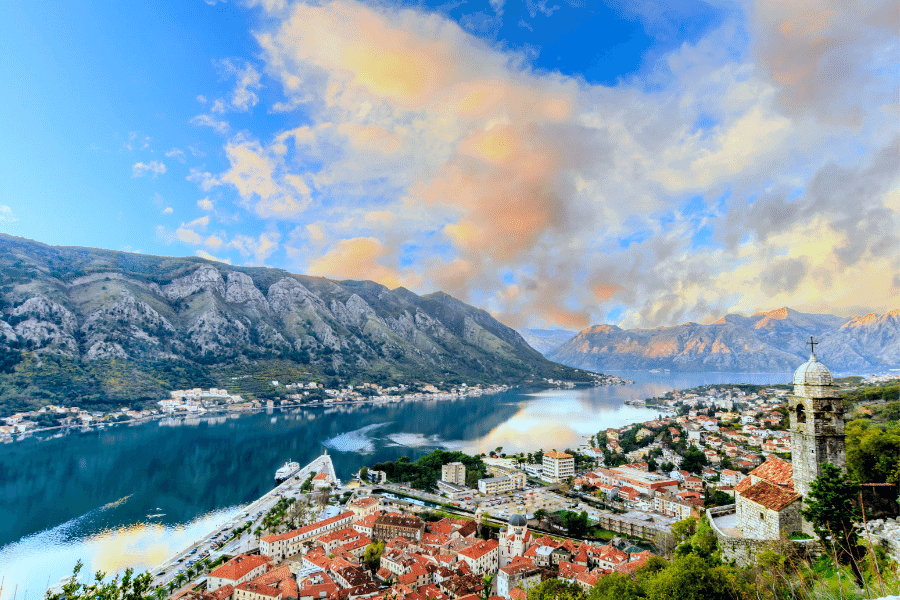 I like Montenegro a lot, and what's interesting about many of the non-EU Balkans countries is that most of them have a very similar program for getting a second residence.
In Montenegro, you can buy just about any property and use that to get a residence. They aren't really picky about what property you buy, it can be just about anything bigger than 12 square meters.
Despite the lax standard on the property you have to purchase, Montenegro is beginning to crack down and become more strict about this path to residence.
Because certain nationalities have been abusing the system and packing 16 or more people into one apartment, they will be more thorough in making sure it's just you and your family. They are also going to require that you live there for at least part of the year.
Montenegro is a great country that is very tax-friendly, so it could be a good option for a European residence permit.
The one downside is that, unlike some of the other options on this list, buying property this way won't allow you to eventually get citizenship. However, if you invest a minimum of €350,000 in Montenegro's government approved real estate options, you can qualify for citizenship by investment in Montenegro.
Albania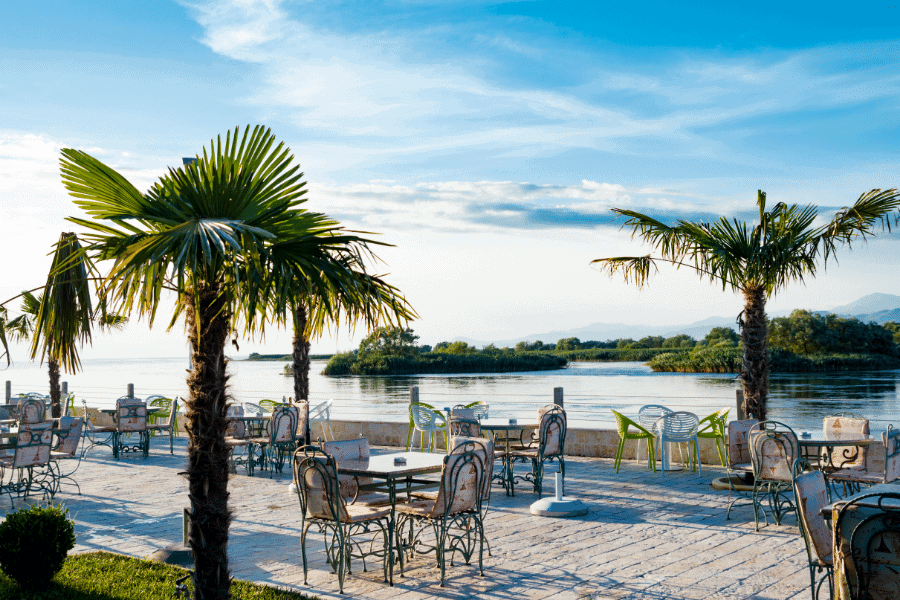 Similar to and right next door to Montenegro, Albania is a great option for residence. Especially for US persons.
It has the same program as Montenegro, but with a very different feel to the country. There are plenty of different opportunities for you to invest in real estate, especially because Albania is one of the cheapest places in Europe to buy real estate.
And it is most definitely the cheapest place anywhere for coastal property. We're talking €500 per meter right on the seaside promenade in some places.
Like Montenegro, they will definitely check on you to make sure you're living at the property for at least part of the year. If you're a US citizen, however, they don't worry about you very much. Americans get a few advantages when it comes to the Albanian residence program.
Serbia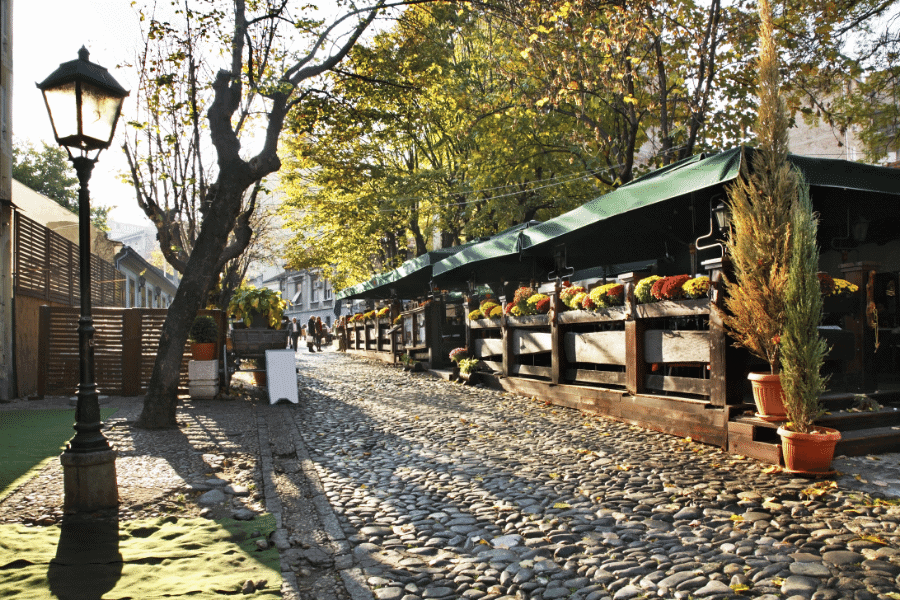 Serbia's program is a mirror image of Montenegro and Albania, but the problem here is that the in-country residence requirement is more aggressively monitored.
But it's essentially the same deal: buy a property then get residence through that purchase.
The difference is that Serbian officials will come and knock on your door to check if you're there. If you're thinking of buying a small fixer-upper in the countryside for €6,000, you will need to be ready to spend a lot of time there.
But if you're willing to put the time in and make sure that you're there when they come to inspect your property, it can be a good option. It's a friendly country with relatively reasonable tax rates.
In fact, I just purchased a home there myself.
Armenia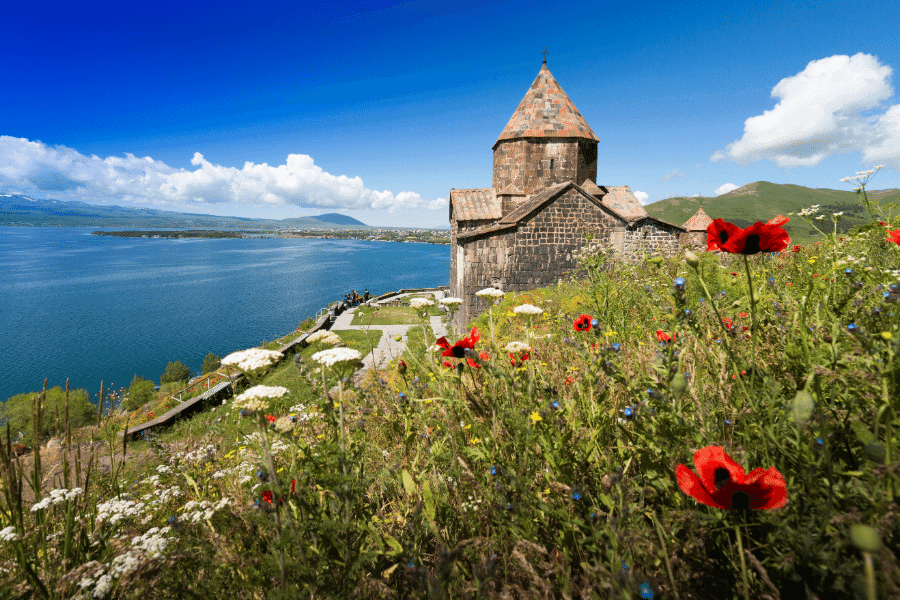 Armenia is a country that we have been talking about more often these days at Nomad Capitalist. From their stable and profitable currency to their citizenship by descent program, there are a lot of good things happening in Armenia at the moment.
Now, you can debate whether Armenia (and by extension Georgia) are actually a part of Europe or whether they're actually in Asia, but Armenia has somewhat of a European feel to it. Still, the culture will have a different feel to it than somewhere like Portugal.
There are several options for getting a residence permit in Armenia.
There is a business immigration option where you start up a business and hire someone local. However, the country is a little strict on this kind of immigration. They want to make sure that your business actually works. You can't just set it up and walk away, but it doesn't have to be a large company or a large part of your company.
There are other options where you can get residence through investment in real estate or bonds. We've put together strategies where you can invest in a kind of real estate arbitrage. You buy and rent out some real estate, make a little money, then get a European residence permit.
All in all, the investment will be something around $20,000 with government fees that are pretty reasonable.
Georgia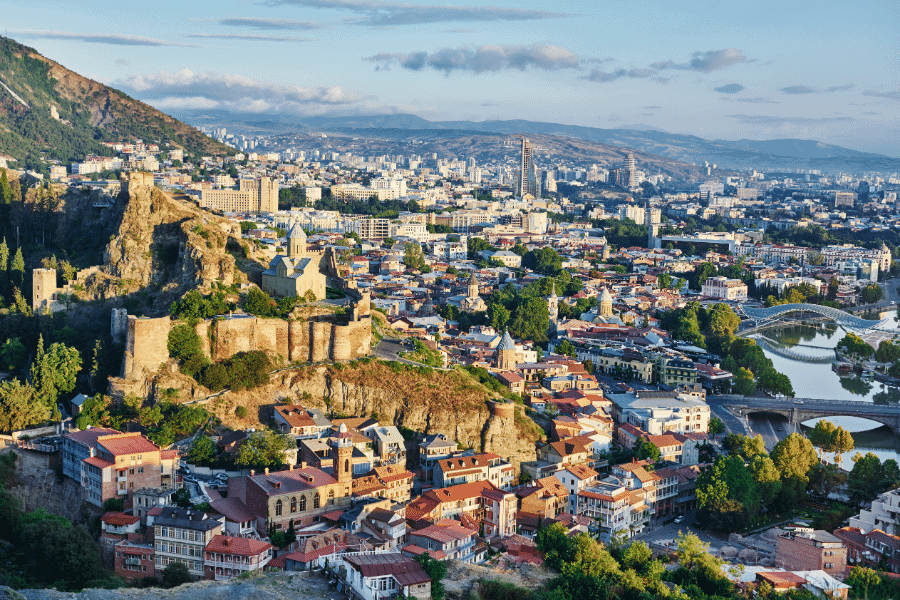 We've talked about Georgia quite a bit, especially for banking. Recently, Georgia has raised the requirement of its real estate residence program from $35,000 to $100,000 for a temporary residence permit.
And if you want permanent residence, you're going to have to do more than that.
The change here came because Georgia was a fairly liberal country when it came to their immigration policies. Unfortunately, that attitude was taken advantage of which is driving the requirements to get residence up.
And the same with citizenship requirements.
That said, taxes on real estate are a joke and it's an incredibly straightforward place to do business. Depending on your situation, it could be a great option for your second residence.
Are There Cheaper Options?
As you can probably see, the terms easy and affordable are very relative when discussing second residencies in the EU.
Are these programs the most affordable ones in Europe?
Yes.
Are they the easiest and most affordable residency programs in the world?
No.
The winner of that contest is Cambodia. Practically anyone qualifies. Anyone who arrives on a visa on arrival or a travel visa can then turn that visa into a one-year Cambodian business visa for less than $300.
From there, you can take your visa to a fixer; they will take your passport and visa into an immigration office and will get you a one year visa. That visa is renewable every year as long as you pay that small fee.
This will give you the right to live and work in Cambodia. You can then establish a second residence.
This business visa will not lead to citizenship and a passport, but it is super easy and is good for a second residence where you can live and establish ties.
This program is so easy and cheap that you could get it simply because it's fun. It's under $300. When you are building your Nomad Capitalist lifestyle offshore, getting a couple of wins under your belt is important.
If you're not ready to get one of the available second residencies in Europe by putting $300,000 in a bank account, you could ease your way into planting the second residence flag by doing something simpler in a place like Cambodia first.
It is also an interesting option for having another place where you could potentially live, at least part-time. If you are a perpetual traveler and you are looking to establish some bases, Europe is certainly one option. However, if you are looking for something a little more frontier with some opportunities to do business or invest, Cambodia would be a great base to set up in Asia.
Cambodia needs your couple hundred bucks and that they are willing to do what it takes to bring investors and business people into the country.
You won't find that as much or to the same degree in Europe. Even the non-EU programs still expect a large real estate investment and substantial fees. So, while it's nice to keep "affordable" European residence programs on your radar, don't think that they are your only option.
If you would like help finding the right residence program for you – whether it one of the second residencies in the EU or elsewhere – feel free to reach out to our team. We help people create holistic offshore plans every day and we would love to help you get started.