Did you know that you can get an Austrian passport through a citizenship by investment program?
Most people do not know about the Austrian citizenship by investment program. Some even consider it to be a scam because of how little it is talked about.
Many countries offer citizenship through investment. These countries have made their citizenship, and by extension their passport, a commodity.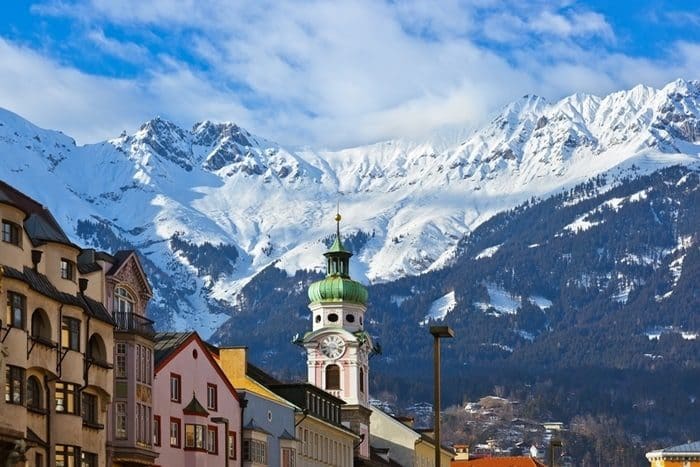 All you have to do is pay a certain amount of money in donations. You can also make a significant direct investment in real estate or set up an innovative business, or support a pre-existing one. Depending on the country, you can do all these things or a combination of them. This means that some of the money you pay is used as donations for welfare, while the other is put into a business or property. Some countries are quite flexible about this but others are quite strict.
The bottom line is that citizenship by investment is a great new way to obtain citizenship to another country. Such citizenship programs have been around since the 1980s and are completely legal. So, how do you do this – and, more specifically, how do you get Austrian citizenship by investment? Is this a real investment program to start with, or does it require a closer inspection?
What is the Austrian Citizenship by Investment Program?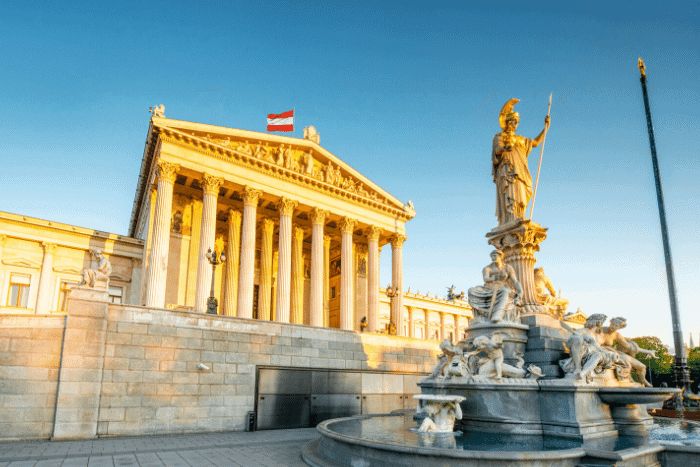 People are willing to do almost anything for a European passport. Especially if the citizenships in question belong to European Union member countries. Over time, most EU countries have made it more difficult to obtain their passports. But even with these new rules, people are willing to wait for five – and sometimes even ten or twelve – years for naturalization.
It's not surprising that some European countries have started to offer citizenship via residency by investment programs. With a permit, you enjoy the same rights as an EU citizen. You get all the benefits without a passport, and the right to travel freely outside the EU.
You can't hold any official positions in the parliament, but once you have stayed in the country for a set amount of time each year, you can apply for citizenship. Yes, it is really as time-consuming as it sounds. As you can imagine, it requires a lot of long-term financial and personal planning.
EU Passports Are Worth It
As we have established, an EU passport is worth the wait for most people. We know that people prefer getting a European passport over an American one. Due to their demand, European countries have become very picky. But, something has to give for these European passports, right? There has to be an easier way. Unfortunately, there isn't – unless you are a member of the uber-rich, that is. This brings us to Austria's CBI program. Does it exist?
Yes, it does. It is also only available to seven and eight-figure entrepreneurs who are willing to pay the price. If you can demonstrate substantial financial capital, Austrian citizenship by investment is available.
Benefits of Citizenship by Investment Programs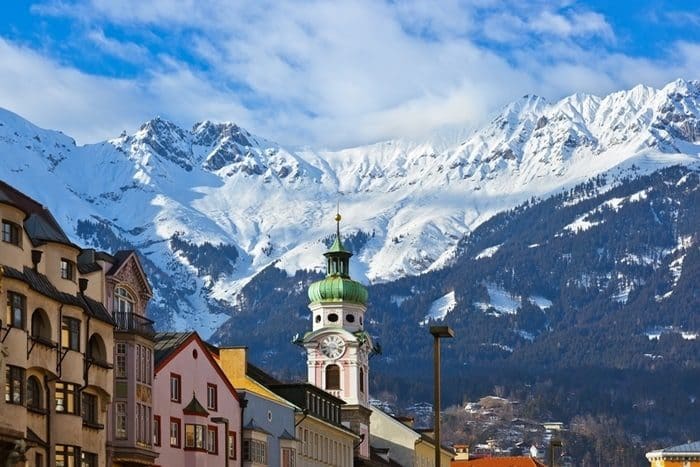 The first thing you need to understand about Austria's CBI program is that it is not like the others. As we have discussed, countries have started considering their passports as commodities. This commodity is paid for through donations, or by direct investment in Austrian government bonds or real estate. Passive investments in Austrian government bonds or real estate do not qualify. In fact, citizenship by investment programs are renowned for being more accommodating due to their price tag.
Immediate Citizenship
Countries offering citizenship by investment programs fast-track the naturalization process by several years. In the Caribbean, their citizenship application is accepted quickly. Thus, ensuring that individuals can receive their second passports in a matter of months.
This is not true for the Austria citizenship. The formal application process may even take up to 36 months before you obtain full citizenship. So, if you are looking for a country that offers their passport immediately, then Austria is definitely not for you.
Guaranteed Process
In this CBI program, even minor offenses are not ignored. Like its European counterparts, Austria is very particular about the details, so you need to ensure that there are no issues whatsoever within your citizenship application. It's important to be extremely mindful of all of these things when applying. Luckily, we have created this guide to ensure that you are completely aware of what to expect when applying to become a citizen of Austria.
Austria Citizenship by Investment is Different From the Rest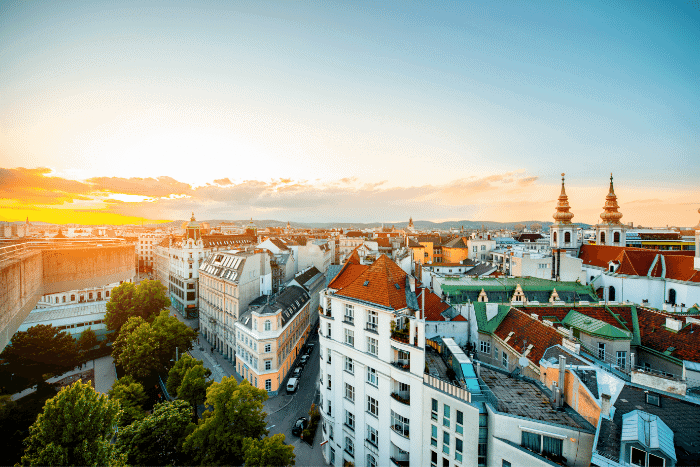 The most striking feature of the Austrian citizenship process is its selectivity. When you go down the citizenship by investment road, you expect things to go your way. Most countries do not care much while doing their due diligence because of the money flowing in. However, even if you invest tens of millions of euros, the Austrian authorities will be particular about your case.
GOVERNMENT BONDS
As the country has become more nationalistic, the Austrian government has further increased their CBI program requirements. Some countries exempt various German language skills requirements for individuals in citizenship by investment programs. Unfortunately, this is not the case for Austria. You have to prove that you are "Austrian enough" to qualify for citizenship.
The Austrian Citizenship Act
To award citizenship to high-net-worth individuals, Austria uses Article 10, Section 6 of its Citizenship Act. The Austria citizenship law allows the government to award citizenship to foreign nationals who show extraordinary 'merit'. This merit can be in the form of patronage to art societies or donations to charities.
Essentially, the government will grant citizenship to anyone who helps the Austrian economy prosper. So, when you apply for Austrian citizenship, make sure that your investment directly leads to more jobs. It is the safest way to be granted Austrian citizenship.
Being granted the Austrian citizenship is not published or reported to any other country, in par with the government provisions relating to privacy or official secrets.
How to Get the Austrian Citizenship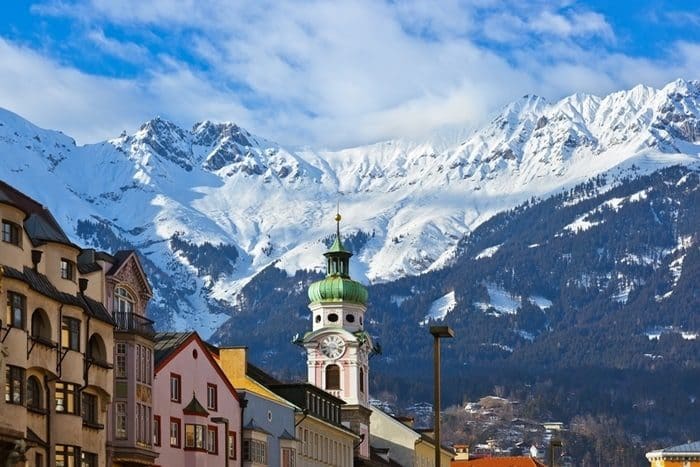 With the help of Article 10 and generous donations, your chances of getting Austrian citizenship increases significantly for sure. However, due to the unclear nature of the program's terms, it truly depends on the government's whims. You need to ensure that Austrian authorities like what you are doing, as your citizenship application requires government approval at several levels – whether that is in the form of putting money into a business, or providing funds to the government development fund for charity.
If you are to acquire citizenship to Austria, successful applicants must ensure that the authorities like what you are doing. A good step is to check if your plans align with the Austrian government's. There is no way of predicting what to expect in this program. It really just depends on the government. In this case by case basis, some people get lucky, while others don't.
Austria does not publish any list of recently naturalized citizens either, so it is harder to keep track. The entire scheme is very secretive. While this makes people question its authenticity, it also makes the passport even more exclusive. After all, some countries in the EU with citizenship by investment programs do not have much to offer in return. Their only wow factor is that they're EU members.
Austria, on the other hand, has a strong economy and history. So, even if the European Union disbanded for some reason, you would have a very strong passport to protect you.
Benefits of Austrian Citizenship
Visa Free Access
On the surface, this seems like a very bad business deal, but once you consider the benefits that come with Austrian citizenship, you will begin to see the appeal of it.
For instance, with the Austrian passport, you get to enjoy visa-free access, or on-arrival visas, to 185 countries. You'll gain comprehensive visa-free travel to: the United Kingdom, Switzerland, and the European Union. These are untapped resources for an investor or entrepreneur.
Additional Benefits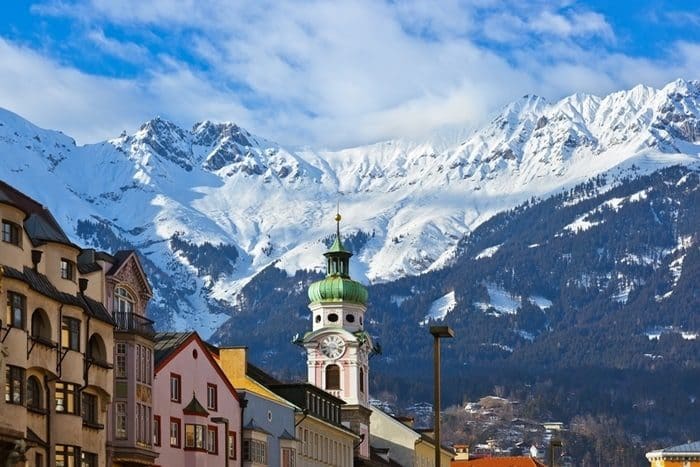 What's more, Austrian citizens are also given the chance to live in Switzerland. This is very good for those looking to legally lower their taxes. You also get to enjoy the rights given to European citizens, including:
No requirement to reside in Austria after you get the passport
Right to work in any part of the European Union without any issues
Right to ask for counselor support from any EU state from anywhere in the world
Its status as a European country makes it very desirable. It is definitely a smart idea to possess a strong second passport, especially if your native country has a lower-ranked passport. However, Austria doesn't recognize dual citizenship, so you may have to renounce your previous citizenship. If you are determined to obtain a passport like the Austrian passport, you know what to do.
Want the Austrian Passport?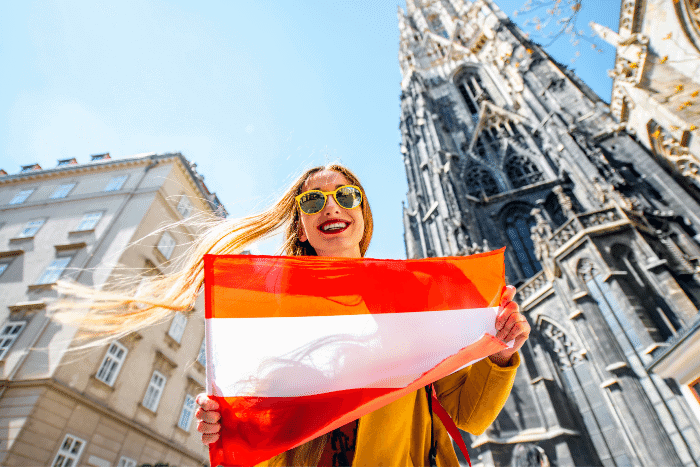 Austria is not the only country with a complicated citizenship procedure. If you look around, you will find many countries with extremely difficult residence by investment programs. These countries make it very clear that no matter what you do, there is no chance that you will ever be a citizen with your residence permit.
As a leading pioneer in the business of second passports, legal tax reduction, and offshore banking, Nomad Capitalist is dedicated to ensuring that you get the best out of every deal you make. Forget about paying double or triple taxes when you can benefit from tax planning and traveling to countries where you're treated best. We are here to help you.
Our team has decades' worth of experience in citizenship, passport renunciation (especially if you are a US citizen), and taxation problems. If you want a team to help you expand and grow your wealth, then reach out to Nomad Capitalist today.