Last updated October 15, 2020
Buying gold bullion is a good way to diversify your assets out of fiat currencies. However, your home country's world view may be putting your gold investments at risk. American gold buyers, in particular, may be taking an overly regional approach to buying gold bullion that could prove detrimental.
So, don't buy gold American Eagles until you read this.
There are numerous gold bullion coins on the market and many of them will be much easier to sell abroad than the American Eagle in the event of a crisis or global financial collapse.
In this article, we'll first look at the American Eagle and then examine other gold bullion coins you'll want to add to your investments to ensure that your gold holdings are diversified on an international level.
The 5 Best Gold Bullion Coins for Internationalization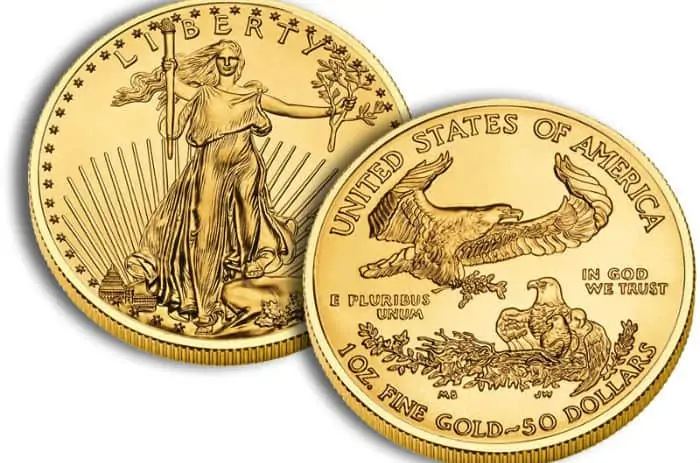 5. US American Eagle
While US Gold Eagles are popular in the United States, they are not so common overseas. For example, they can be nearly impossible to find in Hong Kong and Singapore, two of the world's largest gold markets.
In Europe's gold havens of Switzerland and Austria, the Austrian Philharmonic is preferred to US gold bullion coins.
The US American Eagle gold piece is 22-karat gold like a Krugerrand; the other bullion coins on this list are 24-karat and thus smaller.
While US American Eagles are easy to buy and store domestically, they are less in favor among gold-hungry investors in places like China, India, Vietnam, and elsewhere.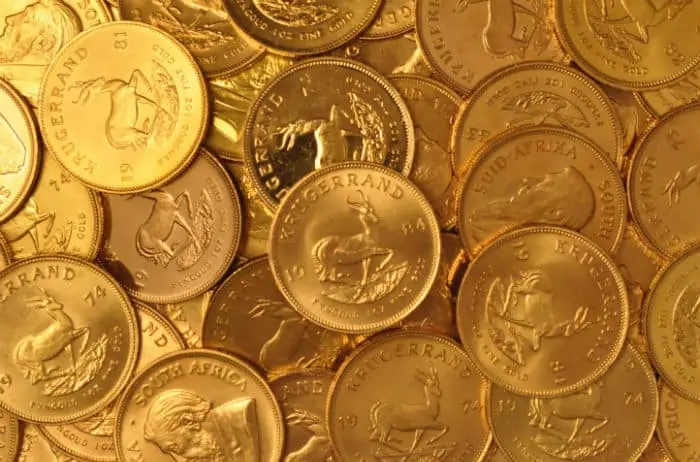 4. South African Krugerrand
The Krugerrand was the original bullion coin, and while it has had a colorful history, it remains a popular choice for gold investors today. First minted nearly fifty years ago in an effort to market abundant South African gold, the bullion coins are .9167 gold – the same as US Gold Eagles – and have a total weight of about 1.1 ounces.
It was the Krugerrand that took the idea of gold coins as legal tender to the mainstream. Today, there are more ounces of gold bullion coins held in Krugerrand than all other gold coins internationally.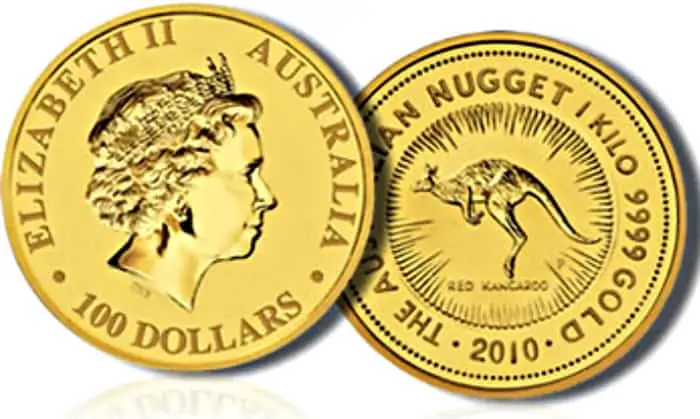 3. Australian Kangaroo
Australia's proximity to Asia has made their gold coins a top choice for Asian investors who don't trust coins like the gold Chinese Pandas.
Known as Australian Gold Nuggets, they are one of only a few gold bullion coins to change their design each year. Australian Kangaroos are .9999 gold, and the coins were featured in international news in 2011 when the Perth Mint created the world's first one-ton gold coin.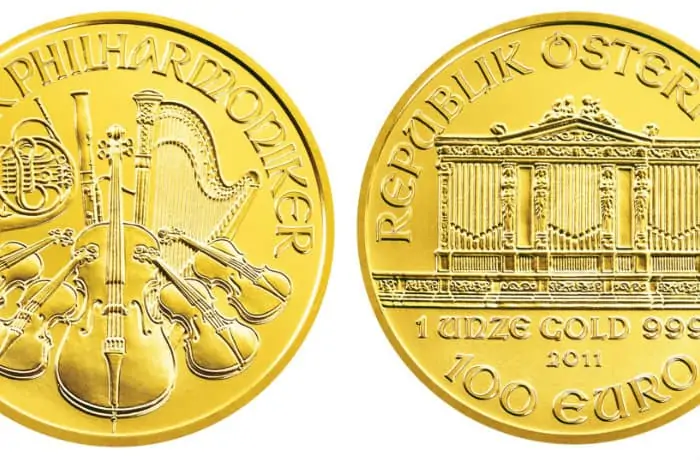 2. Austrian Philharmonic
Austrian Philharmonics are beautiful bullion coins, both in gold and silver. And while Philharmonics haven't caught on as much in Asia, they are widely accepted throughout Europe and the Americas. It's easy to buy Philharmonics in Central Europe and then store them in a place like Das Safe in Vienna right around the corner.
Premiums on Philharmonics are often in line with those on Maple Leafs. While Philharmonics are widely available from national dealers in the United States, they are less popular than Gold Eagles and Maple Leafs, which makes them one of the best bullion coins for internationalization due to their contrarian status in the insulated US market.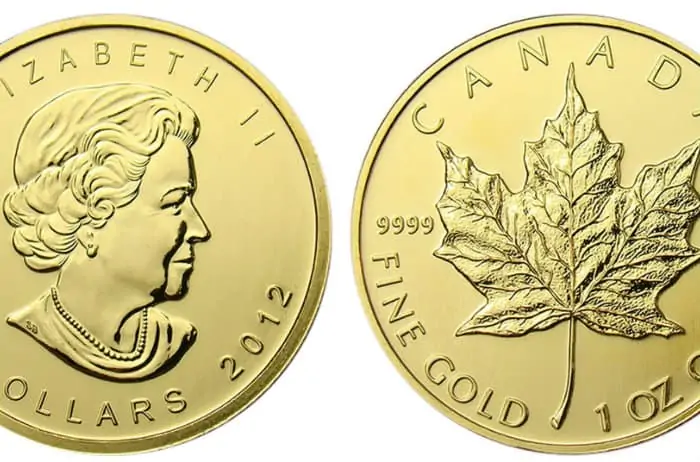 1. Canadian Maple Leaf
The Maple Leaf is truly the "gold standard" among the best gold bullion coins. Canadian Maples are traded as one of the few one-ounce, mint-issued gold coins in places like Hong Kong. Maple Leafs were introduced over forty years ago as the second minted bullion coin, at a time when the South African Krugerrand was difficult to find due to the apartheid.
That head start may have had a big impact, as Maple Leafs are widely accepted as the most international gold bullion coin. As one of the purest gold regular-issue bullion coins, Maple Leafs have a gold content of .9999. The Royal Canadian Mint is more internationally respected than the US Mint, which makes Maple Leafs a great addition to your portfolio.
Diversify Your Bullion Coins
Of course, this list of the best bullion coins is the opinion of the author. However, thinking internationally rather than just domestically can greatly improve your ability to preserve your wealth, including your gold investments.
At Nomad Capitalist, we discuss buying gold as a way to internationalize your assets. While Gerald Celente once told me to buy gold and "keep it in a coffee can in your mother-in-law's basement", any good gold diversification strategy should include gold bullion stored offshore, either in a private vault or with a trusted broker.
If you want to internationalize your gold and bullion holdings, BullionStar in Singapore now offers some of the best storage rates on gold and silver purchased from them. Premiums are a bit higher than discount gold brokers in The Land of the Free but among the lowest in Asia. Singapore is one of my favorite places to store assets (of course, do your own due diligence).