When you think of opening a foreign bank account, Australia probably isn't the first place that comes to mind. It's not a classic offshore hub like the Cayman Islands or Vanuatu, nor is it a finance center like Singapore or Hong Kong.
However, Australian banking offers two primary benefits for its users – stability and ease of business. In fact, banking in Australia can be incredibly beneficial if you frequently visit the country or do business there.
If you're interested in opening an Australian bank account, this article will give you a good overview of what to expect and how to go about navigating the process.
Find out more about our offshore tax planning and banking strategies here.
Why Open an Australian Bank Account?
Although Australian banks aren't the best banks in the world, they're nowhere near the worst. In fact, a few of the largest banks in the country are among the world's safest.
They don't offer exciting interest rates or other unique banking benefits, but an Australian bank account is often a stable one, which can make it an attractive option if you tend to bank in less stable jurisdictions or if you simply want to diversify your assets.
Australian banking is also highly useful if you conduct any business down under.
If you have Australian employees or vendors, for instance, it might be easier to transfer them money from an Australian bank account than from a bank account in another country. Alternatively, you may plan to invest in Australia, and having an Australian bank account may make that process a bit easier.
Overall, an Australian bank account is like a dependable minivan. It's not fun or glamorous in any sense, but it serves its purpose well.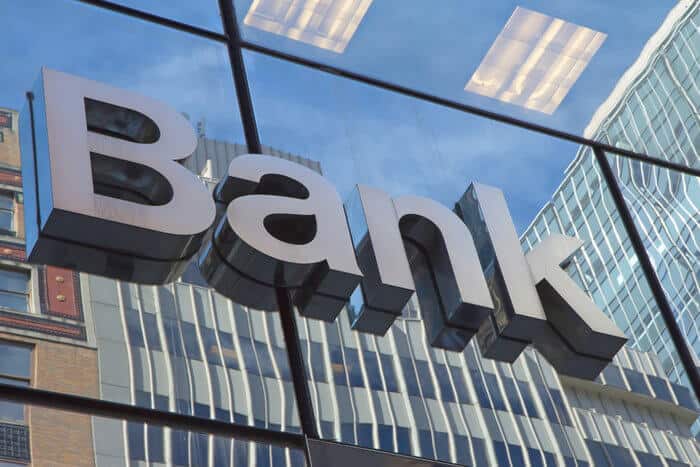 How to Open an Australian Bank Account
If you want to open a bank account in Australia, then we have some good news – it's rather easy to do so even as a non-resident.
In fact, thanks to Australian banking laws, you can even open an account if you don't have an Australian address (provided you haven't been in the country for more than six weeks).
The process to open an Australian bank account is also rather simple. To open an account, you only need to follow three simple steps.
1. Choose an Australian Bank
Before you arrive in Australia, you should take the time to research Australian banks to find one that meets your needs.
As with most overseas banks, larger banks will tend to be more open to non-residents than smaller ones due to the inherent risk involved in accepting foreigners.
Much like banks in the US, banks in Australia aren't always very globally-minded. A tiny bank with a few branches around Melbourne likely won't know what to do when it receives a non-resident application, but larger banks like the Commonwealth Bank of Australia have much more experience dealing with non-residents.
With most Australian banks that cater to non-residents, you can generally get the application process started online. This process usually is quite simple, but you should be sure to select the correct visa and residency status (tourist/ETA) on your application.
2. Travel to Australia
If your application is accepted, you will receive an invitation from the bank to come finalize your account and collect your Australian debit card.
This is the part of the process that requires some planning. Unless you're based in Southeast Asia, simply getting to Australia is an ordeal in itself. Flights to Australia from Europe or the US are long and expensive, so you should book well in advance.
You should also allocate enough time to recover from the flight and open your account, and if you're traveling from far away, you may as well give yourself time to actually enjoy the country.
Finally, as you plan your trip, you should ensure that you're traveling to the correct city. During the application process, most banks will have you select a particular branch to visit, so when you plan your trip, you don't want to hop off a 24-hour flight to Sydney only to discover that the branch you selected is across the country in Perth.
3. Open Your Australian Bank Account
After you arrive in Australia, you'll then need to visit the bank you applied to in person to finalize your new bank account.
When you visit the bank, the process is rather easy. All you need is your passport – no proof of address or any other documents. They'll likely ask you why you want to open the account, but simply telling them that you're a frequent visitor or considering moving there will satisfy most banks.
Once you prove your identity and answer a few cursory questions, the bank will officially open your account, hand you your debit card, and grant you online banking access.
Tips for Opening a Bank Account in Australia
While the process for opening an Australian bank account is straightforward, you should keep a few things in mind as you're opening an account.
Don't Use an Australian Address
Unless you legitimately plan to move to Australia, then you shouldn't use an Australian address to open your account – else you may inadvertently become an Australian tax resident.
The Australian Taxation Office (ATO) is on par with the IRS in terms of aggression – meaning that it will do everything in its power to rope you into the Australian tax net.
Therefore, if you open an Australian bank account with an Australian address, the ATO may decide that you're an Australian tax resident and charge you accordingly.
Get a Local SIM Card
Like most banks around the world, Australian banks often require that users authenticate their information through their phone numbers, so you'll likely need to provide an Australian number when you open your account.
Some banks may allow you to provide a foreign phone number, but they usually prefer to reach you on a local line. Since this phone number is essential to accessing your account, it's worthwhile to take the extra time to grab a SIM card before you head to the bank.
Make Sure It's Worth Your Time
One of the things that we frequently warn against is collecting shiny things for the sake of having them.
Although the process of opening an Australian bank account isn't too difficult, traveling there costs time and money. You should therefore check your intentions before you apply to be a customer at an Australian bank.
That intention can be as simple as "I've always wanted to visit Australia, and opening a bank account there seems like a good way to diversify my assets."
However, you shouldn't go through the trouble of taking a 20+ hour flight if you have no desire to visit and no specific reason to open an Australian bank account.


Conclusion
Although opening a foreign bank account in Australia isn't the right choice for everyone, it can be highly useful if you do business in the country or if you're seeking a stable banking jurisdiction.
Plus, the process is quite easy – once you complete your online application, you merely need to show up at the bank, prove your identity, and collect your new debit card.
As always, however, Australian banking isn't the right choice for everyone – particularly given the travel requirement.
If you're wondering whether opening an Australian or other foreign bank account is right for you, feel free to reach out.