This article discusses the best countries to buy gold, some tips regarding buying precious metals, and what kind of gold you should purchase or invest in.
Central banks worldwide are buying more gold, with China leading the way. China has been steadily increasing its gold reserves since 2015. Moreover, it isn't the only country betting on gold, either.
People have also been buying gold for millennia as insurance against political and economic instability, hyperinflation, and other bizarre state regulations.
Whether you purchase investment-grade gold bullion, gold coins or even gold jewelry, precious metals, in any form, are excellent tools to diversify your investment portfolio and improve its risk/reward profile.
You'll find many articles on our site regarding gold, silver, and other precious metals. However, if you plan on investing in gold, you need more than informative articles. You need expert help tailored to address the needs of your investment portfolio. That's where we come in.
At Nomad Capitalist, we've helped many clients understand the gaps in their portfolios and how to fill them with asset classes that'll award them the highest return on investment. If you want expert guidance regarding the best ways to invest, get in touch with us today.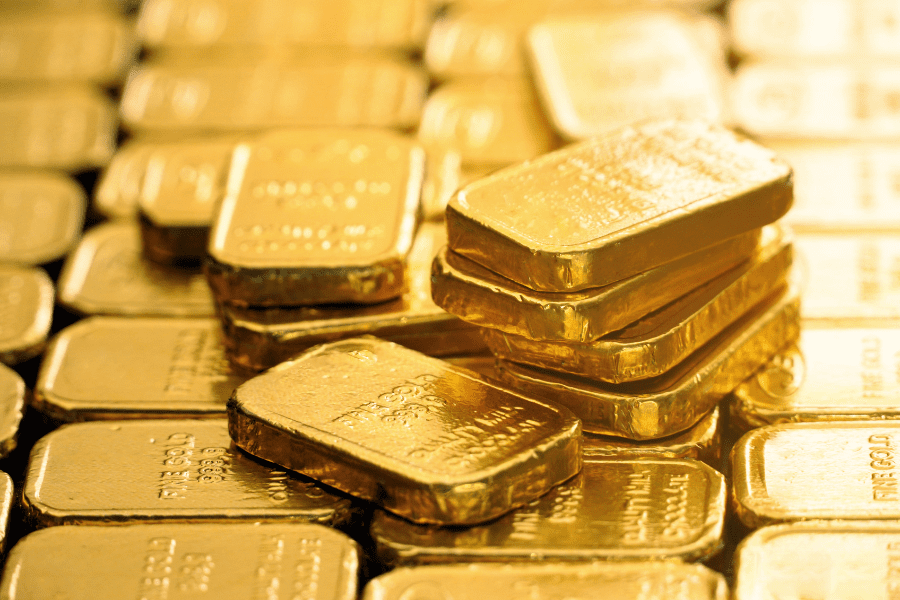 Best Country to Buy Gold
Hong Kong
One of Asia's biggest financial hubs, Hong Kong is one of the best countries to buy gold. Moreover, the best place to buy gold in Hong Kong is a bank. They have no shortage of capital or gold reserves, making them excellent offshore banking options.
Hong Kong banks usually offer lower premiums on purchasing gold. So if you want to buy the cheapest gold, Hong Kong may work out in your favor. In Hong Kong, you can also buy gold coins, bars, etc., through online dealers. However, you'll usually get the best deals on purchasing gold (or selling gold) physically by visiting a Hong Kong bank.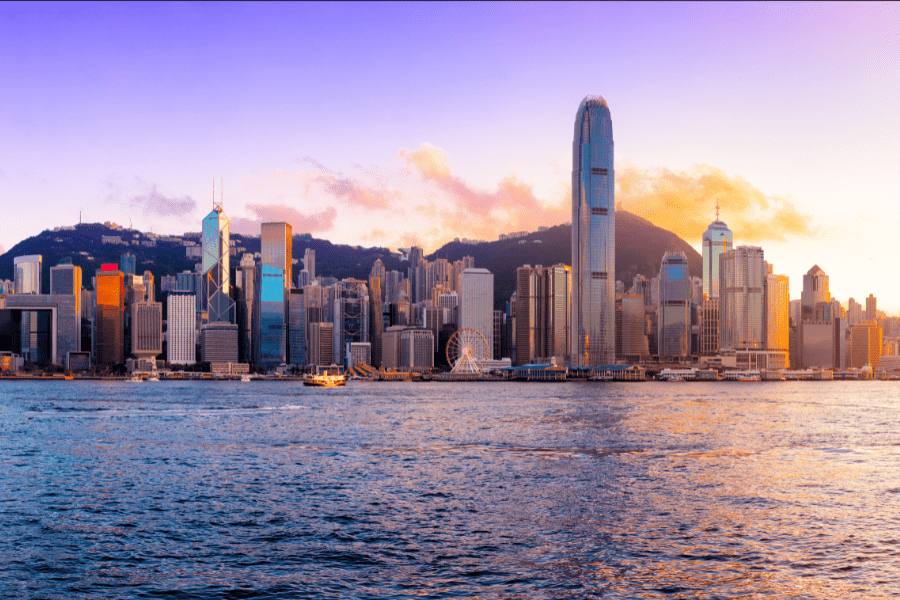 Best Countries to Buy Gold
United Arab Emirates
It's hard not to mention UAE when we talk about company formation, asset classes, or investment portfolios. In fact, Dubai is one of the best places to buy gold in the world.
In the UAE, you will find plenty of gold dealers, jewelers, and banks selling gold. Whether you want gold bars or coins, pure gold or something lesser in weight, investment grade bullion, or otherwise, you'll find the country brimming with options for people looking to buy or sell gold.
Online gold dealers in the UAE sell gold slightly cheaper than other sources. They also have a variety of options. However, you should keep in mind the markup associated with online purchases.
Switzerland
You may have noticed the pattern by now. Countries with the most stable and safe banking options are usually the best to buy gold from. You can purchase gold in Switzerland through a Swiss bank, dealer, or jeweler. However, you must first research and compare gold prices to get the best deal.
Austria
Austria is another excellent country to buy gold from. Just like in Hong Kong, you can expect low premium rates on gold purchases from an Austrian bank. They won't be anywhere near Hong Kong rates, but it's a start. Purchasing gold from reputable sources like a trusted precious metals firm or a well-known bank is crucial.
Saudi Arabia
Just like the UAE, Saudi Arabia has no shortage of gold jewelers, online dealers, or banks. A Saudi jeweler may be able to offer you the best deal on your gold purchase. However, it's not always the case. As with any investment, especially on a large scale, do your due diligence and compare prices and markups before making the purchase.
India
Surprised to see India on the list? India may not be near the jurisdictions mentioned above in stability or offshore banking options, but it has plenty of options regarding gold. Indians hold around 9-11% of all the physical gold in the world, and no, that doesn't include only the wealthy. Jewelry is the most common form of gold purchased by Indians. Throughout the country, you'll find numerous dealers, jewelers, gold firms, and banks selling gold at various prices.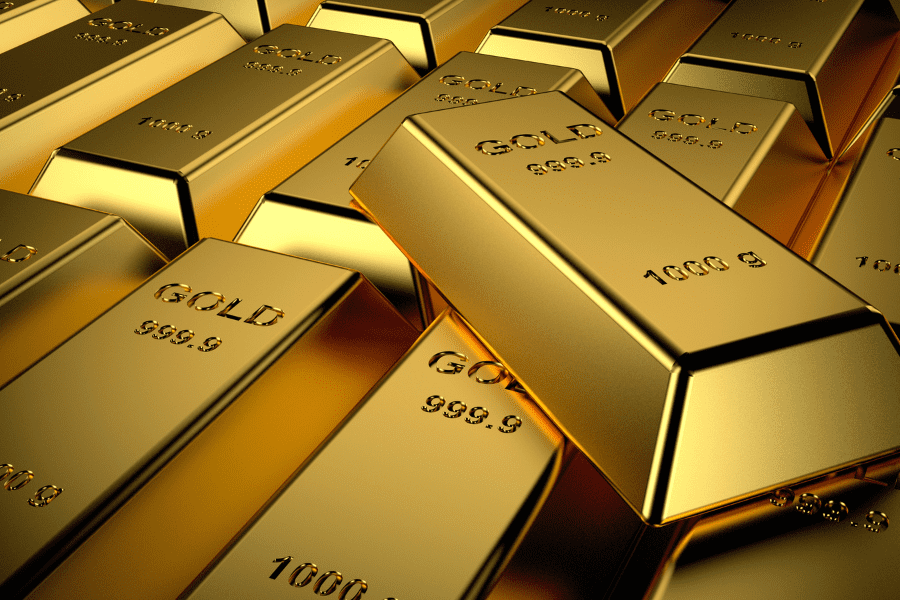 Things to Keep in Mind Before Buying Gold
Many new investors tend to incline toward investing in gold or other purchase metals because they think it's easy. You just walk up to any bank or jeweler and get a bucket full of gold. Some even buy excessive amounts of "gold on paper" and think they own that much gold, but often, the reality speaks otherwise. So, here are some things to keep in mind before buying gold.
Buy Physical Gold: Owning gold on paper is never equal to owning physical gold – especially in a monetary crisis. Many banks have cash settlement clauses, meaning that the bank can pay you out in cash instead of physical metals in a financial crisis or war. If you want to invest in gold and put it aside as long-term insurance, ensure it's physical and that you own it. Also, ensure you receive an itemized list of everything you own, including gold bars numbers, hallmarks, etc.
Buy Most Liquid Gold Coins or Bars: It's better to buy pure gold in small quantities than buy partially-pure gold in large amounts. Invest in legal tender coins such as the Maple Leaf, the Austrian Philharmonic, or the Australian Nugget. You should also ensure they have a low fabrication fee (the fee the dealer pays to the mint to get the gold physically produced).
Consider Offshore Gold Storage: Can you trust the banks of your country with your gold in times of monetary crisis? Are you sure that they'll even let you take it out? If you are even slightly concerned regarding these matters, investing in offshore gold storage destinations like Singapore, Hong Kong, Switzerland, etc., makes sense. Not only will it diversify your portfolio, but it will also add a layer of protection to your assets.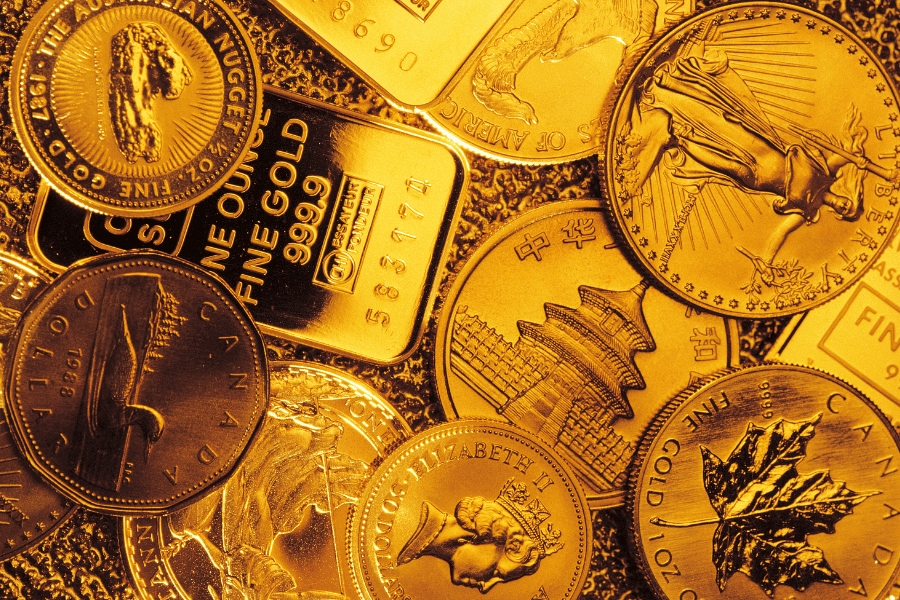 Get a Plan B Today
People and countries are stocking up on gold to prepare themselves for the looming financial crisis. Several US banks have crashed, and many others are struggling to keep afloat. The US national debt is at a record high, and inflation is skyrocketing. Among such uncertainty, investing in historically proven asset classes like precious metals (procured from a trusted precious metals firm or a bank) is always a great idea to protect yourself from the side effects of poor government policies.
However, what if we tell you that you don't need to prepare for a crisis? That you can take one step forward and thrive only if you are brave enough to go where you're treated best.
Countries out there are competing for your investment. In exchange for your capital, they offer you stable banking options, passports with exceptional travel freedom, and residencies that open the door to tons of personal and corporate opportunities.
So what are you waiting for? Get in touch with us today and get the ultimate insurance against your government.
FAQs
Is buying gold a good investment?
Precious metals have always been one of the most invested asset classes. They provide a hedge against rising inflation, political instability, and financial crisis.
Should you always buy physical gold?
Owning gold on paper is never equal to owning physical gold – especially in a monetary crisis. Many banks have cash settlement clauses, meaning that the bank can pay you out in cash instead of physical metals in a financial crisis or war. If you want to invest in gold and put it aside as long-term insurance, ensure it's physical and that you own it.