This article discusses the 10 premium (most expensive) investment immigration programs for ultra-high-net-worth individuals that can add immense value to their passport and investment portfolios while potentially helping them legally reduce their cases.
These programs are located in locations you could easily make your home without giving up the luxuries and the lifestyle that you prefer.
Moreover, these investment immigration programs provide an opportunity to obtain a second residence or even a second citizenship and passport by investing in the economy of the host country.
One of the benefits of such investment immigration programs is that it allows you to get your citizenship faster than traditional immigration processes. They can also give you access to high-yield international investments such as real estate, bonds, and other assets on top of the immigration benefits that will give you the opportunity to travel visa-free to many countries – depending on the specifics of each program.
Moreover, by relocating, you can benefit from better tax management options, gain access to qualified and less expensive labor forces, be given entry to high-quality educational institutions for your children, and more.
Fortunately, most of these investment immigration programs allow you to bring your family members too.
However, not all programs are created equal. Not only should you consider the amount of investment required but also whether or not that investment will get you immediate citizenship versus a path to citizenship (or no path at all), access to certain countries, a place to call home, and much, much more.
That's what we do at Nomad Capitalist. We assess your situation holistically and curate an Action Plan tailored to your offshore needs.
From billionaires and celebrities to everyday entrepreneurs, we've helped over 1,500 successful clients create their Plans, grow their wealth, and increase their peace of mind.
We would love to do the same for you too. Set up a call with us today to go where you're treated best.
10. North Macedonia – Citizenship by Investment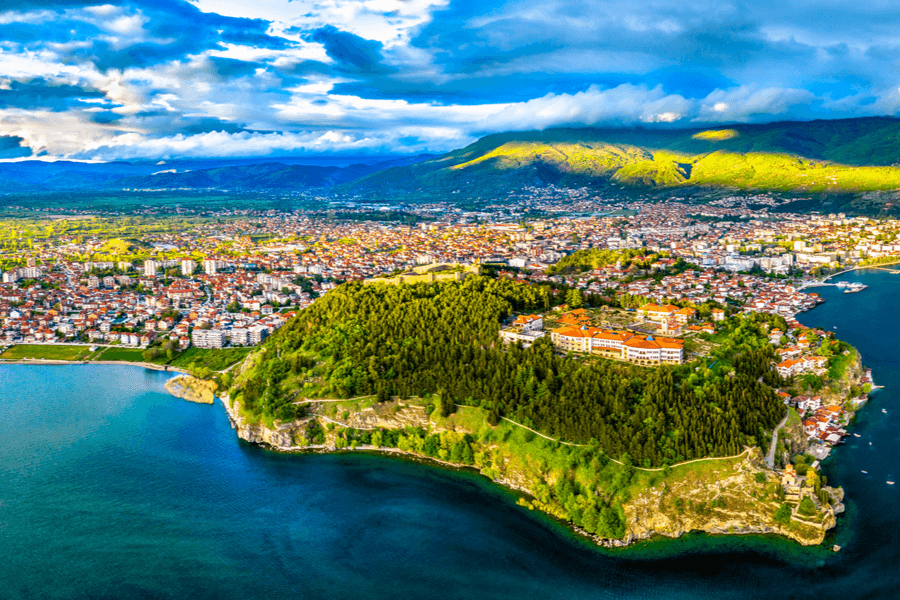 North Macedonia's program for investment immigration is an interesting option as it's one of the fastest programs to get citizenship and allows you travel benefits to all EU countries without all the complexities that come along with being a part of the EU.
To obtain citizenship in North Macedonia, you must invest €400,000 as a direct investment in new facilities (except for those in the hospitality sector) and employ 10 workers for at least one year. This may seem like a lot, but North Macedonia is among the most business-friendly countries in Eastern Europe, with a flat tax of 10% for companies and individuals and many great incentives for factories.
There is another option as well: A foreigner can obtain Macedonian citizenship by investing at least €200,000 of capital per person in a private investment fund over a period of at least two years. 
9. Portugal – Golden Visa Residence
Portugal offers a Golden Visa Program that will allow a foreigner to invest and obtain residence in the country.
Your Golden Visa residence permit will grant you visa-free travel and work privileges within the Schengen Area and many other countries around the world. Portugal only asks that you stay in the country for 7 days the first year and 14 days each two-year period after that.
The most common and cheaper investment option is to buy real estate worth at least €500,000, or €400,000, in so-called "low-density" areas.
Note, however, that the Portuguese government has proposed canceling the real estate option.
So, if you would rather not go with the real estate option, the program allows for investing €1,000,000 in bank deposits, traded securities, or sovereign debt instruments as well.
In addition, investments of €350,000 in Portuguese companies, scientific research, or arts and cultural heritage for five years are also options.
Comparing all the options, the latter is the cheapest, especially considering the time and effort required to find real estate options and complete the necessary paperwork for securing the property.
You can learn more about Portugal's Golden Visa here.
8. Spain – Golden Visa Residence
A foreigner can obtain residence in Spain by investing €500,000 in real estate or €1,000,000 in shares of Spanish companies or bank deposits. You can also obtain residence in Spain by investing €2,000,000 in government bonds.
Under this Golden Visa program, the investor and his/her family can obtain temporary residence. The initial residence card is granted for one year and is then renewable for two years and can be renewed for successive periods of five years after that. To renew, you will need to visit Spain at least once a year.
The process of applying for and receiving residence is very straightforward and takes about two to three months to complete. The investor then gets the right to roam freely in the entire Schengen area.
After five years, it is possible to obtain permanent residence if you've lived in the country for at least 183 days of each year. You can be granted citizenship after 10 years. It's required to maintain your investment for five years, after which you can recoup much of the investment.
You can learn more about Spain's Golden Visa here, including the pros and cons of this particular program.
7. Bulgaria – Residence and Citizenship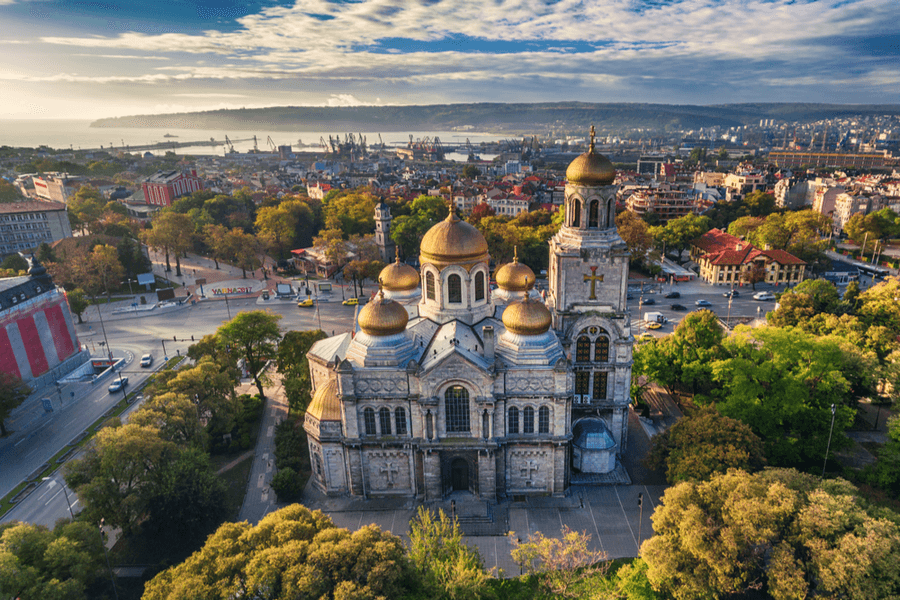 Bulgaria is another great but little-known investment immigration program for residency. Bulgaria offers standard citizenship in five years if a person invests BGN 1,000,000 (~EUR 513,000) in UCITS (mutual funds/ETFs) and/or AIFs.
While it may not be your first option for citizenship, Bulgaria offers low corporate taxes, allows for visa-free travel to most European countries (and hopefully soon all of the Schengen region), and has a low cost of living.
6. Malta – Residence and Citizenship
In 2020, Malta released a newly updated citizenship by investment program. According to the amended guidelines, a person can obtain Maltese citizenship by making a donation to the government fund, donating €10,000 to an approved non-profit, and renting or investing in Maltese real estate.
The donation amount varies from €600,000 to €750,000, with the smaller donation qualifying you for a three-year timeline to citizenship and the higher one reducing that timeline to one year.
The higher investment amount may be worth it for you as Malta is now the only citizenship-by-investment program in the EU and provides the 12th strongest passport in the world, offering visa-free travel to 171 countries, including the United States.
For a more in-depth look at this program, you can check out our Ultimate Guide to Malta CBI.
Malta also offers a residence-by-investment program that will lead to citizenship in five years' time (realistically, seven to eight years) for a much lower investment in real estate. You can learn more about the details of that investment immigration program here.
5. USA – Residence by Investment
While obviously not our top choice for residence permits, the US does have the EB-5 Visa (Green Card) that grants permanent residence to foreigners. The US offers a great quality of life, endless economic opportunities, and, once you have your residence permit, some of the best travel perks in the world.
This visa can be obtained by investing $800,000 in a TEA (Targeted Employment Area), creating ten full-time jobs for US citizens within two years. These are usually rural areas or an area experiencing high unemployment. If you choose to invest in areas outside of designated TEAs, you must invest $1.05 million dollars to qualify.
For more specific information on the expensive and highly bureaucratic process to obtain the EB-5 Visa in the US, check out our Ultimate Guide.
4. Guernsey – Residence by Investment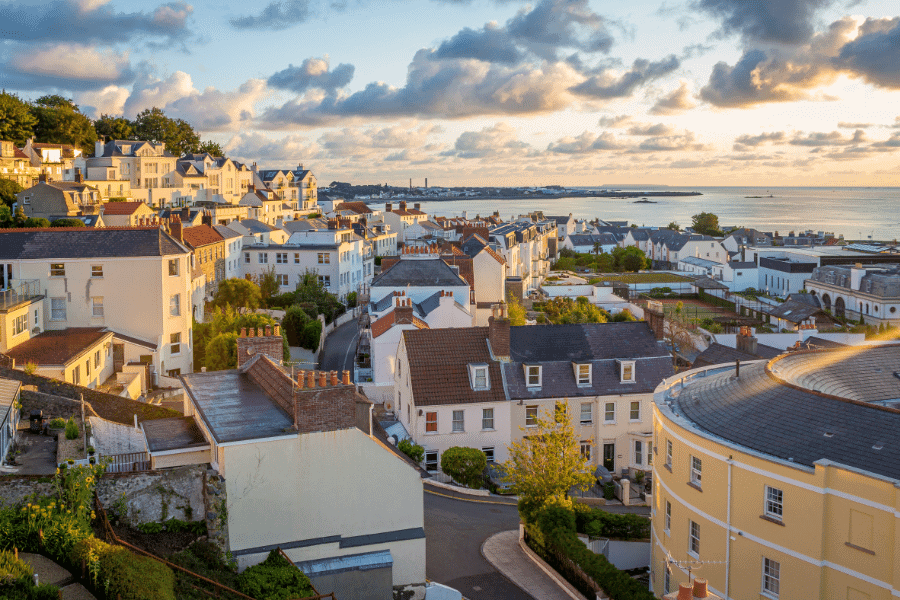 Next door to Jersey in the Channel Islands off the coast of Normandy lies Guernsey. By getting a residence in Guernsey, you can get most of the benefits of being a resident in the United Kingdom.
For investment immigration, they offer two options.
The first is an investor visa where you can invest £1,000,000 'for the benefit of the Bailiwick of Guernsey' by making a deposit in a bank, purchasing an 'open market' (think more expensive) property, or investing in another approved financial asset, as announced, ad hoc, by the States of Guernsey.
The second option is an entrepreneur visa. This will take a smaller investment upfront – £200,000 or approximately $255,000 – but will require more effort and involvement on your part.
In order to qualify, you must start a company that will create jobs and benefit the local economy. Alternatively, you can invest in an existing company, but you'll need to have a full-time and active role in managing it yourself.
For both options, you can bring your spouse and children under 18. It is important to note, however, that with these options, Guernsey is quite selective in who they let in due to their population management efforts. You must also plan to settle in Guernsey for at least 10 months of the year.
After five years, you can apply for permanent residency, and after another year, for citizenship. Due to their strong connection to the UK, this can be a great passport to have. In most cases, it is accepted as the same thing.
For more details on this investment immigration program, check out our Guernsey Permanent Residence by Investment Guide.
3. The Cayman Islands – Residence by Investment
Beyond the beautiful scenery, tax-friendly policies, and excellent quality of life, the Cayman Islands offers several premium options for investment immigration.
The first is as a person with independent means. This residency permit will last for 25 years and allows you to bring your family, but it comes with the price tag of investing $1.2 million in the country while maintaining a bank account of $500,000 and having an independent income of at least $150,000 a year from places outside of the islands – not to mention the several fees you will pay each year to renew.
The second option is through a certificate of direct investment. This option will also provide you with a 25-year residency permit and allow you to bring your family. You will be required to invest $1.2 million in a business that creates jobs and hires at least 30% local workers.
A third option is to have a substantial business presence in the country. To qualify, you must prove you are in a senior management position or own at least 10% of the shares in a business in an approved industry – mainly financial and legal services.
You must intend to live on the island for at least 90 days a year and will be required to pay several fees each year, but it also comes with a 25-year residency permit and the ability to work from the islands.
For more details on each of these options as well as opportunities for permanent residency and citizenship, look at our article on Cayman Island Residency.
2. Singapore – Residency by Investment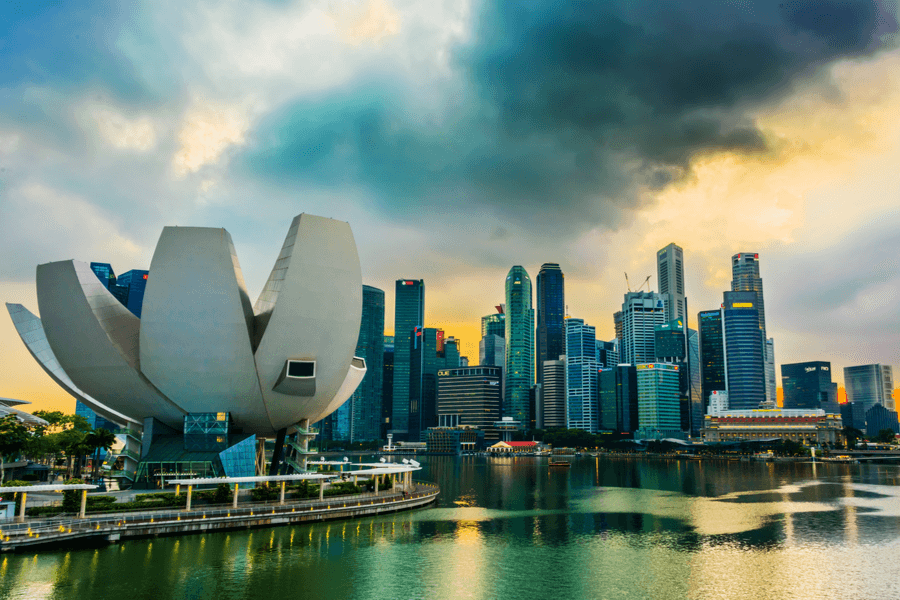 As more Singapore natives call for changes to the country's immigration laws, obtaining residence by investment has become increasingly difficult and expensive.
Singapore's Global Investor Program offers three main options of investment: Invest at least SGD 10 million into a new or existing business in Singapore and hire at least 30 employees, invest SGD 25 million into a government-approved fund that invests in Singapore-based companies, establish a Singapore-based single family office with assets under management of at least SGD 200 million.
The program grants permanent residence to investors. It should be noted, however, that the business costs and corporate taxes are quite high in Singapore, as well as the cost of living. And Singapore does not offer dual citizenship, which is certainly a factor any Nomad Capitalist should seriously consider.
For more details on how to get this permanent residence in Singapore, click here.
1. Jersey – Residence by Investment
A small island in the English Channel off the coast of Normandy, Jersey, offers a unique and premium program for investment immigration.
It is an independent country with its own constitution but maintains strong British connections. Jersey offers an extremely high standard of living, global connections, a solid economy, no or low taxes, as well as easy access to the UK and Ireland.
It is a quiet and beautiful tourist destination but also a leading offshore financial center, making it easy to mix business and pleasure.
By investing at least GBP 1.25 million in Jersey real estate (specific residential properties) and having an annual income of no less than £725,000 (just over $1 million),
you can be a resident of Jersey.
In addition to the financial requirements, in Jersey, each application is at the discretion of the government officials, and a lot of their decision is based on subjective criteria such as voluntary work, media coverage of your business or social life, your awards and achievements, cultural interests or skills, and a clean criminal record.
That said, it's one of the fastest countries to process your application, and your family is able to come along under the same investment sum.
Another benefit is that you can obtain a Jersey passport after six years of residence on the island, and it will be as if you have a British passport due to Jersey's unique relationship with the UK. You will have access to over 170 countries visa-free, making it one powerful passport.
For all the details on how to make the investment, check out our Ultimate Guide for Jersey.
Let Us Help You Find The Best Program For Yourself
Investment immigration programs, be it CBI programs or Golden Visas, are closing off at record speed. Each year our lists of best citizenship and residency programs narrow down.
Who knows, how many programs will remain by next year. The best course of action is to act now and set up a call with us today to discover which program works best for you, your personal life, taxes, and corporate portfolio.
Your best life is waiting for you.