As holistic service providers, we, at Nomad Capitalist, always strive to stay on top of everything in the world of immigration, taxation, RCBI, and everything related to it.
We do all the legwork so you don't have to.
When seven to eight-figure investors, businessmen, and professionals approach us to help them go where they are treated best, they trust us to select the right country and the right plan for them.
Sometimes that plan involves programs in "popular" countries that almost everyone has heard of, for example, Malta citizenship by investment program, Malaysia's MM2H Visa program, or certain Golden Visa programs.
But sometimes, the best plan for them involves a country they've never heard of. But that "under the radar" nature of any country does not mean that it has nothing good to offer foreign investors or citizens.
And then, there's a third case, where people come to us with a citizenship plan that they already have, i.e. to claim citizenship by descent.
Citizenship by descent is a pretty straightforward and considerably cheaper route to obtain citizenship of a country, but if you are new to the concept, here's a brief definition.
What is Citizenship by Descent?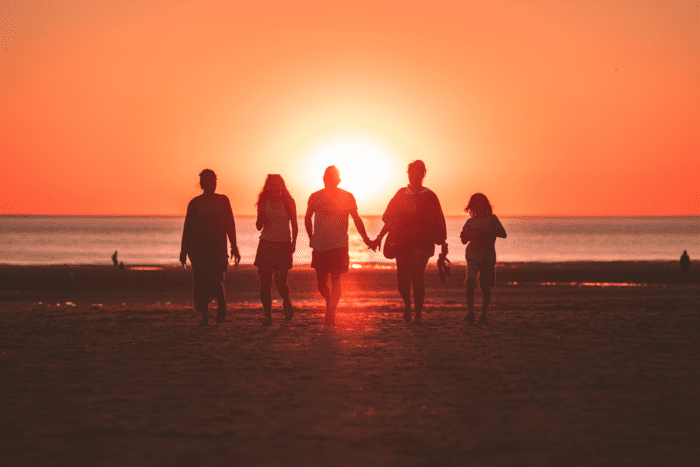 Citizenship by descent (CBD) or citizenship by origin are the same thing. Sometimes it is also called citizenship by ancestry.
Any person who can prove that their bloodline connects them to a particular country can request that country to provide them with citizenship.
Simple enough, right?
The only important thing here to notice is that, in most cases, you cannot go back as many generations as you like to prove a bloodline. Up to three generations are the most that some countries allow.
Any country with a nationality law of jus sanguinis can give citizenship by descent.
Now that we are clear on the concept of CBD, let's move to the country whose CBD program we are going to discuss today – Bulgaria.
What do you picture when you think of Bulgaria?
Not much? If that is your answer, you are among the majority, since Bulgaria is not a popular country, especially when compared to its neighbors like Turkey and Greece.
But as we said, popularity isn't everything.
So let's assume you got to know that your bloodline can be traced back to Bulgaria and that you may be eligible for Bulgarian citizenship.
Or maybe you already knew that but did not know what to do with that information, since, understandably, acquiring another citizenship can be daunting.
In this article, you will find everything that you need to know about obtaining Bulgarian citizenship, starting with the most important question, why choose Bulgaria?
Note: If you are interested in acquiring Bulgarian citizenship but do not have Bulgaria ancestors, you can check out the Bulgarian citizenship by investment program.
Why Bulgaria?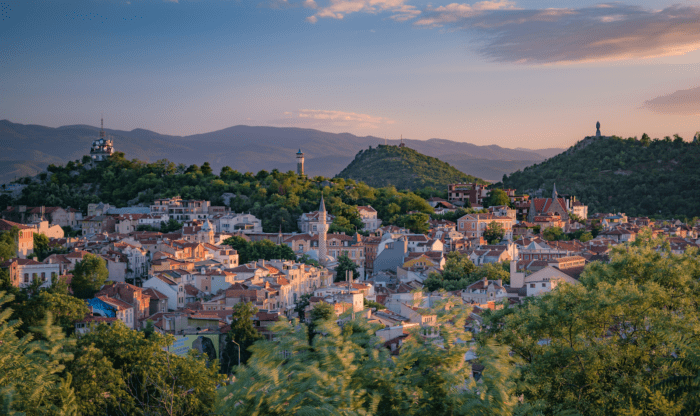 A traceable bloodline is only one of the reasons why someone would choose to acquire foreign citizenship.
That is precisely why many global citizens do not bother to acquire passports from countries that do not offer them any further benefits than they already have.
Obtaining citizenship by any means is often a complicated and time-taking process including lots of paperwork and guidance.
So there must be more than one reason to go through all that.
Which brings us back to our question, why Bulgaria?
For starters, a Bulgarian passport is an excellent passport to own, allowing visa-free travel or visa-on-arrival access to 173 countries.
So, if you are a citizen of a nation with a weaker passport, obtaining Bulgarian citizenship by descent should be a no-brainer.
A Bulgarian passport is also an excellent option for US citizens looking to renounce their citizenship or simply considering a back up.
Bulgaria is also one of the European Union member states, which means that by becoming a Bulgarian citizen, you will also become a citizen of the European Union, which offers tons of benefits on its own.
Let's look at some of the benefits of choosing to obtain Bulgarian citizenship.
Benefits of Acquiring Bulgarian Citizenship By Descent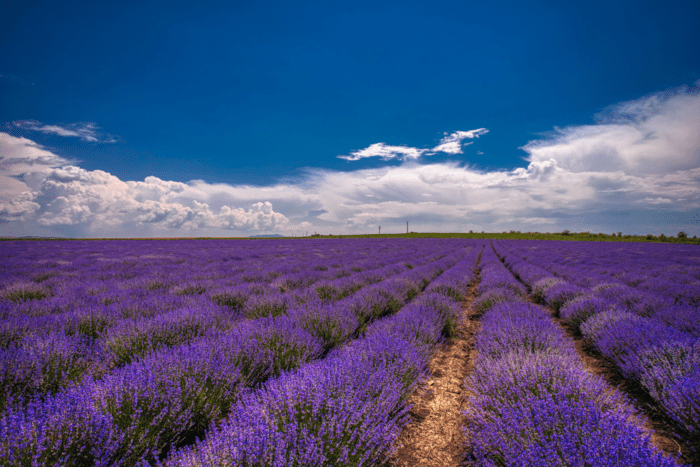 Bulgaria is an EU Member State
Bulgaria acquired its membership in the European Union on January 1st, 2007, alongside Romania.
This means that by becoming a Bulgarian citizen, you will be able to live, study, or work anywhere in the EU.
You will also be able to benefit from the highly affordable education system and cheap tuition fees all over Europe. Bulgarian citizens also get to enjoy universal healthcare.
Being a citizen of an EU member state, also mean lots of trade benefits and ease for business investors and entrepreneurs looking to benefit from the world's largest single market.
Bulgaria Boasts a Rich History
Almost every country claims to have a rich history but very few countries have proof of it.
Bulgaria is one of the oldest countries in Europe. If that wasn't a fascinating fact as it is, the country has been a part of the Roman Empire, Byzantine Empire, and the Great Ottoman Empire throughout its history.
During the 20th century, it was also part of the Soviet Union. To this day, Russians form the 4th largest ethnic group in Bulgaria.
The country also has plenty of Turkish and Syrian migrants.
Very few countries bring so much to the table in terms of diversity and history.
And that's not all. The famous Cyrillic alphabet, still used in countries like Russia, Serbia, Macedonia, etc., originated in Bulgaria.
The country also doesn't disappoint when it comes to offering a diverse cuisine. You are bound to find delicious food, whether at a food stand or a fancy restaurant menu.
Bulgarian citizenship will allow you to call yourself a proud citizen of a culturally and historically rich country.
Ruins, Roses, and More
If for nothing else, people would strongly consider becoming a Bulgarian citizen, for its natural beauty and breath-taking architecture.
Modern cities, ancient ruins, beautiful beaches, and scenic mountains – Bulgaria has it all, and then some.
From the awe-inspiring lavender fields to ancient monasteries and ruins, Bulgaria will take your breath away with the beauty it offers.
The diversity in the climate and the terrain also makes it a wonderful location for your second residence.
Whether you want to live in the Alpine mountains or own a condo alongside the Black Sea beaches, Bulgaria will have a place for you to call home.
Strong Passport
As we mentioned before, Bulgaria is not bad at all when it comes to passport strength.
Henley and Partners ranked the Bulgarian passport 17th on their official Passport Index ranking. As of 2022, citizens of Bulgaria can enjoy visa-on-arrival or visa-free access to 173 countries.
Thus, obtaining Bulgarian citizenship by descent will offer huge freedom of movement to citizens of countries like Russia, China, and Mexico.
Low Tax Rates
There's no doubt that Bulgaria has one of the lowest tax rates among the European countries, but what makes it truly attractive is the simplicity of its tax regime.
Bulgarian citizens pay a tax rate of flat 10% on their worldwide income unless they are non-residents. In which case they only pay taxes on their locally sourced income.
We also mentioned Bulgaria in our article about the best countries in Eastern Europe for planting business flags, owing to its corporate tax rate of flat 10%.
Low tax rates, on top of access to the EU market, is a huge factor for foreign investors and businessmen.
Moreover, the government has recently passed the Investment Promotion Act to make Bulgaria an attractive region for huge investments.
The act allows wealthy individuals to invest in a priority investment project or alternative investment funds, to gain citizenship, among other benefits.
Now that you know about the benefits of obtaining Bulgarian citizenship, let's discuss what the law says regarding Bulgarian citizenship.
Bulgarian Citizenship By Descent 2022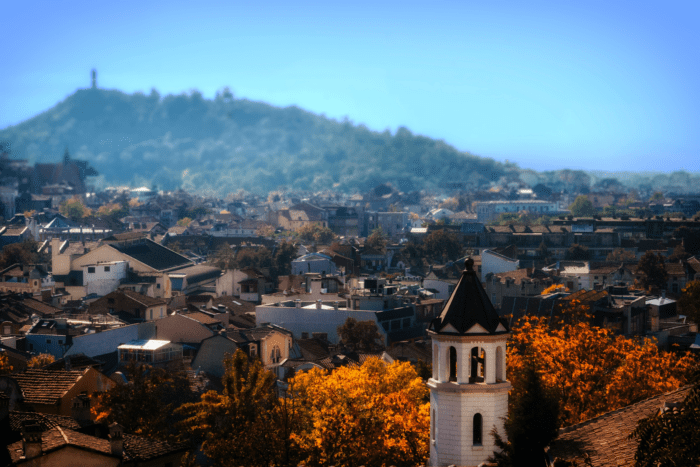 The Bulgarian Citizenship Act always had a clause regarding jus sanguinis providing citizenship by birthright, but as of March 2021, foreign nationals who can prove their Bulgarian origin up to three generations can request Bulgarian citizenship.
It means that if you can prove that you have a Bulgarian parent, grandparent, or great-grandparent, you can apply for Bulgarian citizenship.
The foundation for Bulgarian citizenship by descent can be found in Section 15 of the Bulgarian Citizenship act.
A foreign citizen may acquire Bulgarian citizenship by naturalization if they meet one of the following requirements:
the person is of Bulgarian origin

the person has been (fully) adopted by a Bulgarian citizen

one of their (alive or deceased )parents is a Bulgarian citizen
Thus a foreign national can naturalize as a Bulgarian citizen based on their Bulgarian origin, as per part 1 of Section 15.
Bulgarian Citizenship by Descent – 2021 Amendments
The Bulgarian Citizenship act was amended in March 2021 to make the whole CBD process easier, quicker, and more efficient for both, the applicants and the administration involved.
Evidence of Bloodline
The application for acquiring citizenship by descent must be accompanied by official documents issued by Bulgarian or foreign bodies.
The evidence documents must state clearly the relationship of the applicant to the Bulgarian ascendant along with the ascendants' name(s).
Ancestry Limited to 3 Generations
You can claim Bulgarian citizenship if you can prove that one or both of your parents, grandparents, or great-grandparents were Bulgarian.
But if your Bulgarian bloodline is further back, unfortunately, you won't be eligible.
No Need to Apply with the State Agency for Bulgarians Abroad
Before the 2021 amendment, applicants had to apply for a certificate of Bulgarian origin with the State Agency for Bulgarians Abroad.
Not only was it a necessary and lengthy process, but it also did not guarantee any approval.
The removal of this step has made the CBD application process far more streamlined for the applicants.
Time-Efficient Process
The 2021 amendment did a lot to optimize the application process for Bulgarian citizenship by origin.
Now, per the legislation, the applications for CBD have to be considered within 9 months of application, as opposed to the previous processing time of 12 months.
The applicants still have to appear for an interview at the Bulgarian embassy or general consul, but now they don't have to wait 12 months for it.
Now, the interview takes place at the same time as the application.
Bulgarian Citizenship by Descent 2022 – FAQs
Can I obtain Bulgarian citizenship by descent if I cannot speak the Bulgarian language?
Yes, as per Article 15 of the Bulgarian Citizenship Act, foreign nationals do not need to satisfy the Bulgarian language requirement to obtain Bulgarian nationality.
Does Bulgaria have a Citizenship by Investment program?
Yes, you can acquire Bulgarian citizenship by investment. For that, you need to invest in one of the pre-approved investment programs to acquire a Bulgarian investor visa.
After which, you will be eligible for a permanent residence permit within several months. Once you establish permanent residency, you can then acquire citizenship in 5 years if you meet certain conditions.
Get Your Blood-Right
If you are positive about your Bulgarian bloodline and want to adopt a cheaper route to EU citizenship, obtaining Bulgarian citizenship by descent is perfect for you.
It may be cheaper, but it certainly isn't easy to prove a bloodline, especially for people who have never been to Bulgaria all their life.
Collecting supporting documents and applying for the Bulgarian citizenship process may prove to be an intimidating task, but don't worry – that's where we come in.
Contact us, and we will help you navigate the complicated channels of Bulgarian bureaucracy so that you can call yourself a proud citizen of Bulgaria and the EU.