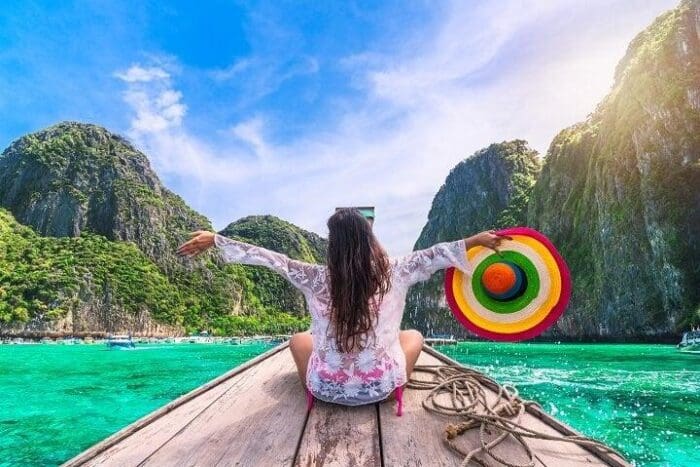 Yes, I'm traveling the world solo.
Hearing this from a female traveler in the past was unusual and even crazy, right? But in our modern world, solo female travel is getting increasingly popular.
It's empowering, exciting, and encourages women worldwide to go on an adventure of their lifetime.
Partly, this trend has gained a well-deserved fame thanks to the digital nomad lifestyle, allowing women to kill two birds with one stone. Namely, travel and work remotely.
Just in the U.S., the number of people working remotely and traveling the world increased from 4.8 million to 15.5 million people from 2018 to 2021.
But as fun as traveling may sound, for solo female travelers, safety still remains the number one priority. And even though our world has become way more secure compared to previous decades, there are still countries where traveling alone can be dangerous.
So, where should you go to feel safe and sound then?
What Are the Safest Countries For Solo Female Travelers?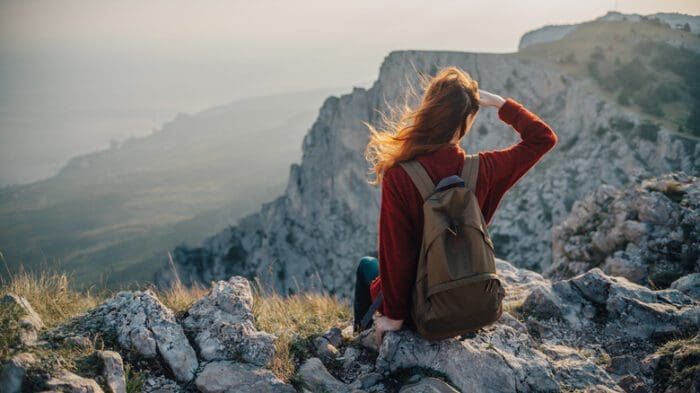 Our Nomad Capitalist team compiled a list of the world's safest countries for women travelers.
We analyzed safety, gender equality, and living standard, choosing the top seven safest countries for you.
These are the countries where you can walk alone at night or talk to strangers without feeling worried for yourself.
So, if you're wondering what your first or next solo travel destination should be, feel free to choose from our list.
1. Iceland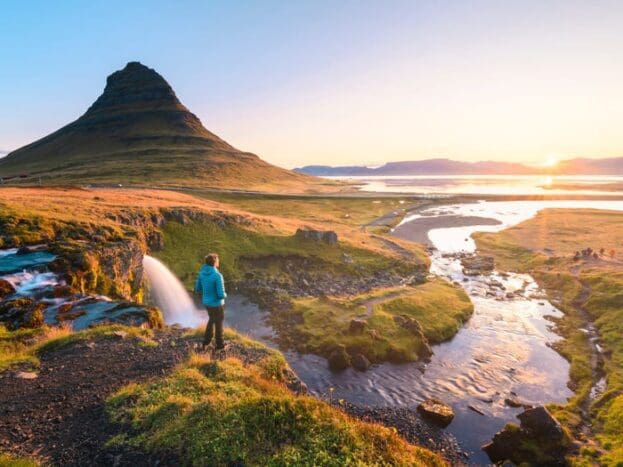 Iceland is a peaceful country in the Atlantic Ocean with gorgeous nature and open-minded people. But it has something more important to offer female solo travelers – safety.
Safety
Iceland has been leading the Global Peace Index for 12 years, being officially the world's safest country for over a decade. And we should say, that's a well-deserved reputation.
No matter where you go in Iceland, you'll always feel secure. That's why many female travelers choose it as their first travel destination.
With a low population density, the small island nation is like one big family where everybody knows each other. Most people live in the capital city Reykjavik, and you can calmly enjoy the rest of the country almost by yourself. A dream trip for introverts, right?
But if you need any help, then friendly locals will always lend you a hand. You don't have to worry about the language barrier either because everybody speaks fluent English.
Iceland has one of the lowest crime rates among the OECD countries. It's so safe there that police don't even carry firearms.
People aren't afraid to walk alone at night, with 85% of respondents saying that they feel safe. And that's way higher than the OECD average of 74%.
Gender Equality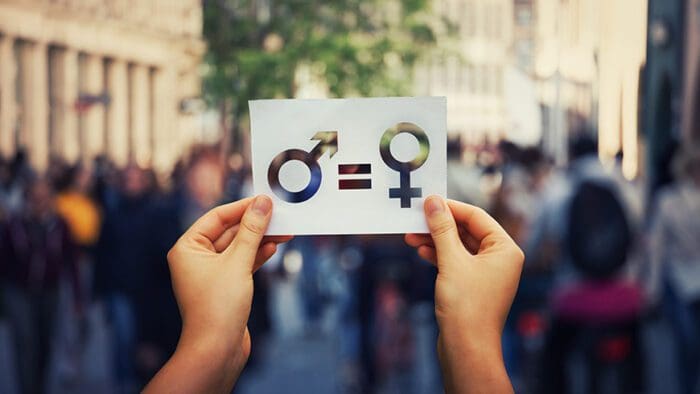 Regarding gender equality, Iceland is again ahead of others. According to the World Economic Forum's Global Gender Gap Index, it has been ranked the most gender-equal country in the world. For the 12th time, by the way.
In Iceland, women are treated with respect and dignity. They actively participate in politics and work in leading positions.
The country offers fair economic opportunities to everybody, and one of the proofs is that women and men are paid equally for the same work. That's what Icelandic law obliges companies to do.
Life Standard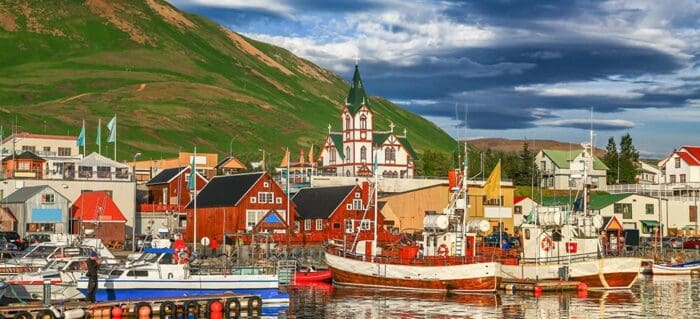 Iceland also has a high standard of living.
People trust their government, actively participate in elections, are well-educated, and are generally satisfied with their job. Personal safety and life satisfaction make Iceland one of the happiest countries in the world.
That all makes Iceland an incredibly safe country for female travelers. You can watch the Northern lights, hike in the nature reserves or soak in the Blue Lagoon without worries.
So, feel free to add Iceland to your bucket list.
2. Finland
Scandinavian countries are one of the most peaceful countries worldwide, and Finland is no exception. Its climate may seem harsh and cold, but locals welcome international tourists with an open heart regardless of their gender.
Safety
If you go to Finland, you'll instantly notice a feeling of tranquility in the air. And whether you visit lively Helsinki or go to Lapland, this feeling will always follow.
Because of harsh weather, Finns quickly realized that surviving alone in a chaotic environment was impossible. That's why following the rules and helping others is in their DNA.
Even though they are not fans of small talk and may seem slightly reserved, Finns are incredibly sincere and hearty.
According to World Economic Forum, Finland can be proud of its leading position in the list of the safest tourist countries. Indeed, crime in Finland is almost non-existent. And as a solo female traveler, you don't need to worry when asking for direction from a stranger.
Gender Equality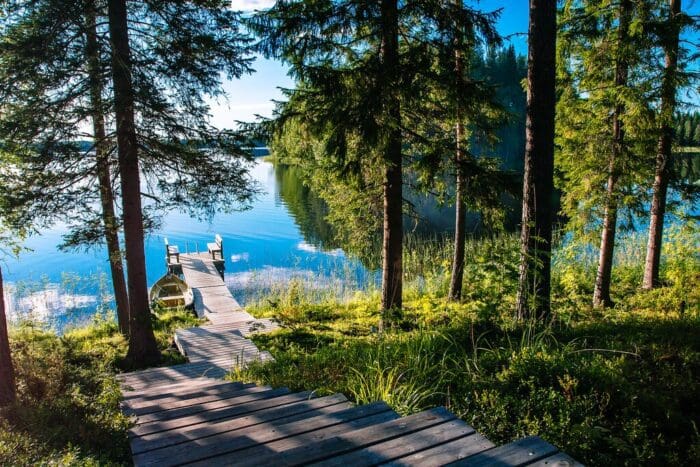 Finnish society is highly inclusive. Women feel secure and valued, which is why The Women, Peace, and Security Index rated Finland as one of the best countries for women.
Among the EU countries, Finland enjoys its fourth position in the list of the most gender-equal countries. Also, the Finnish Prime Minister is a woman, which we believe says much about society's attitude towards women in general.
So, respect and kindness are what you can expect from locals as a solo female traveler.
Life Standard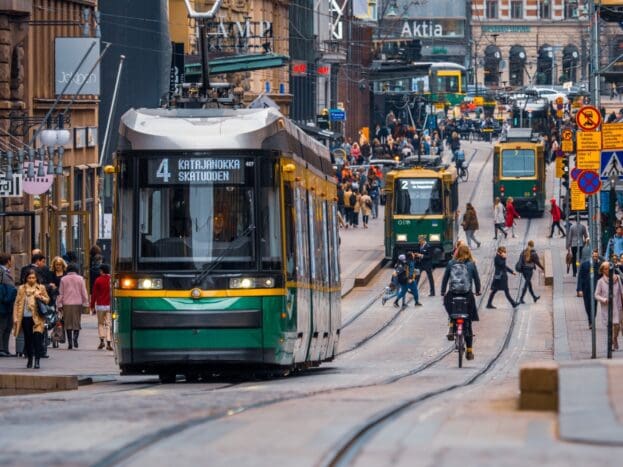 Life in Finland is prosperous. Pension, social security, education, healthcare – everything functions efficiently, allowing Finnish people to enjoy their well-being. It also guarantees religious freedom to its citizens.
Finland may have the highest income tax in Europe but is also among the least corrupt countries globally.
We believe Finland is a spectacular traveling country for solo female travelers. But it's also a great destination for living.
Especially considering how much personal freedom Finnish citizenship can grant you. According to Nomad Passport Index, the Finnish passport is one of the best on a global scale.
3. Portugal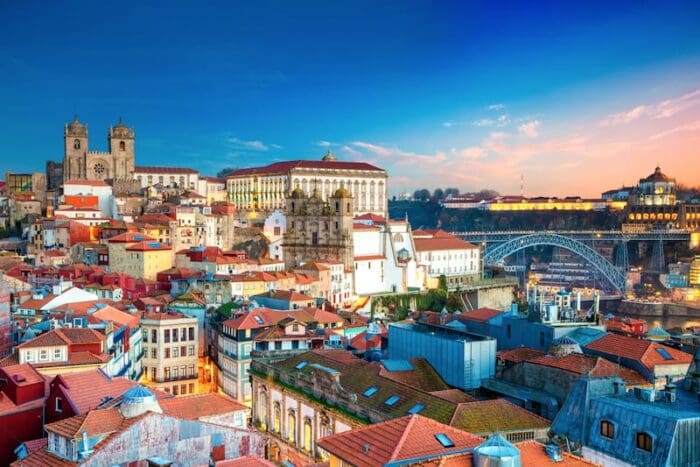 If you're looking for a warmer destination for your solo trip, then it could be Portugal. Located in the south of Europe, it is a spectacular country where you can easily meet other solo travelers.
Safety
Rich culture, delicious cuisine, colorful castles, and lovely medieval villages that bring you back in time. Add to that welcoming locals, and you will feel like in a true fairytale.
Portugal is extremely popular among solo women travelers for its beauty and safety. You can move around using public transport absolutely trouble-free. Or stroll through little towns all by yourself without feeling watched.
In 2020, when peacefulness in many countries deteriorated due to COVID-19, Portugal registered the lowest crime rates in the past 30 years. And even though it lost several positions in Global Peace Index, it still is the sixth most safe country in the world.
As one of the safest countries for women travelers, Portugal takes women's rights and safety seriously. It was the first EU country that ratified the Council of Europe Convention on combating violence against women.
Gender Equality
In terms of gender equality, Portugal is on the right path.
Portuguese women hold leading positions in companies, especially in the technical field, where Portugal has trespassed Denmark, Germany, and Ireland.
The vivid progress is also in academia, where Portugal stands out with a proportion of female researchers compared to other EU countries.
Besides, Portugal has great working conditions for women, including salary and maternity leave. The Economist included it in its top 10 countries for women to work.
Life Standard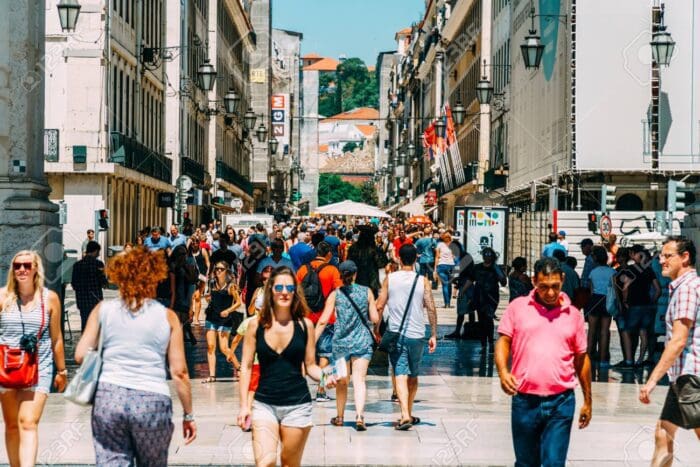 Did you know that Portugal expats are one of the happiest in the world? It may be surprising, but it makes total sense if we look at the quality of life, ease of settling in, and cost of living.
In Portugal, locals are always incredibly tolerant towards foreigners, solo female travelers included. Even if you travel alone, you will never feel judged or misplaced.
Portugal has a high level of medicine and education and is among the countries with the highest life expectancy.
Stability, efficient government, investment opportunities, and Portugal Golden Visa are important factors that appeal to expats.
Being an expat-friendly country with a high level of personal freedom, Portugal is a safe place where everybody, solo female travelers included, can feel comfortable.
And as it has so many gorgeous places to explore, make sure to add it to your travel bucket list.
4. Austria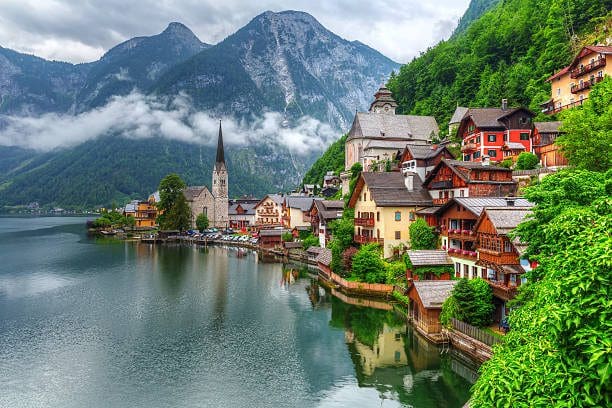 Austria is the fourth safest country in the world for solo female travelers. It's an unbelievably beautiful and highly popular destination among solo travelers.
Safety
We can't explain why but when you're in Austria, you somehow lose track of time. You just follow the flow and every single moment is a pure delight.
Most international tourists visit Austria to explore vibrant cities like Vienna and get lost in the hills and mountains.
Austria is known for its spectacular nature, and you can find multiple hiking trails that will bring you to the hidden gems. Or you can wander around major cities like Vienna and Salzburg, stopping by local restaurants to try the famous Viennese Apfelstrudel or Wiener Schnitzel.
Any experience you choose is totally safe. You can go backpacking or just exploring new towns absolutely trouble-free. Guess that's why Austria was ranked number four among countries for solo female travelers. And Women's Danger Index also shows that it's one of the safest countries for women.
When you first meet Austrians, they may seem unbiased, minding their own business. But the reality is that locals are very friendly with travelers and will never leave you in trouble.
Gender Equality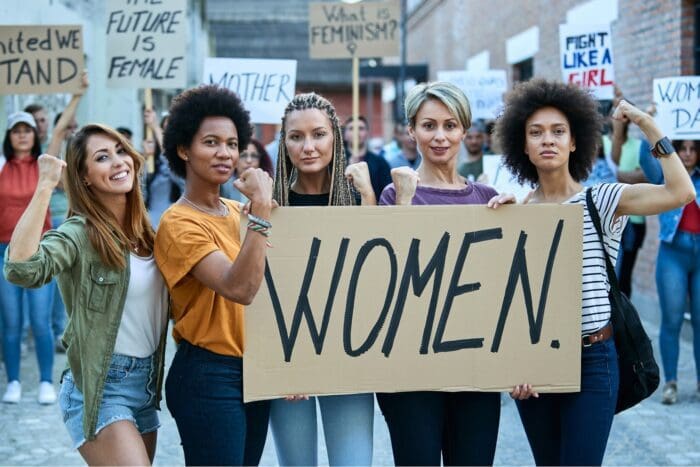 Austria is in the top ten countries for women's rights and the world's safest country in general.
Austrian Parliament is gender-balanced, with 40% of females. That's a clear indicator that women actively participate in politics. Also, men and women have equal property rights.
But even though politics is focused on women's rights trying to ensure equal opportunities for everybody, there are still some problems to solve.
For instance, even though the Austrian government adopted a law to raise the share of women in leadership positions, females are still underrepresented.
Life Standard
Austria is a highly developed nation that greatly benefits from a high standard of living in the country.
People in Austria have everything they need for a good life. Punctual public transport, low crime rates, high-quality healthcare, and diverse activities.
It may be difficult to get Austrian citizenship, but many solo travellers like it so much that make a decision to stay and live in Austria.
5. Slovenia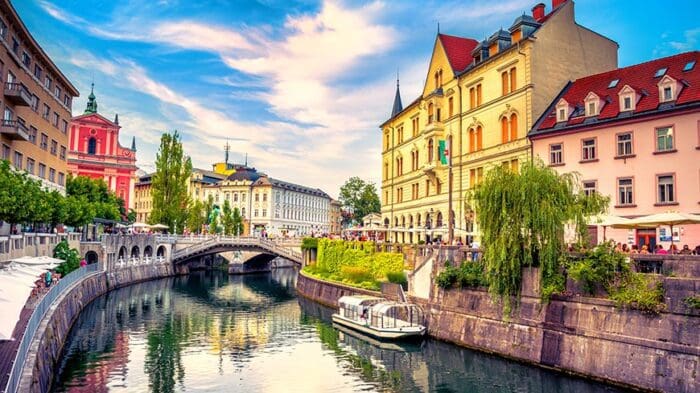 Not that many people have heard of Slovenia.
And that's unfair. Because this Balkan country has such rich natural and cultural diversity that can easily compete with neighboring Italy. But most importantly, it is also one of the safest countries in the entire world for solo female travelers.
Safety
Slovenia is an amazing destination with stunning landscapes, castles, wineries, and charming little towns. As it's a pretty small country, it's easy to travel around.
If you're an adrenaline junkie, then you would fall in love with this country once and forever. Skydiving, kayaking, ice climbing, and ski touring to see snow covered mountains. Slovenia's endless list of extreme activities draws in solo female travelers from abroad.
Even though it is not too touristy, locals speak English, and you can get the necessary help. Slovenians are very hospitable and will always welcome you with open arms.
You can stroll through the capital city Ljubljana or any other city even at night. The odds of you getting in trouble are below zero. And not to sound baseless, let's take a look at statistics.
According to OECD data, 91% of people say that they feel safe when they go by themselves at night. And it's not surprising because the whole country is like one big village.
The crime rates in Slovenia are low, and the homicide rate is way below the OECD average.
Gender Equality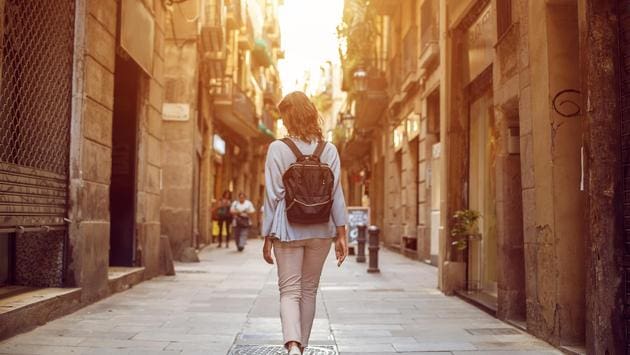 Slovenia is one of the safest countries in Europe that puts a lot of effort into eliminating gender inequality. Many legal frameworks in the country focus on violence against women and women's rights.
Slovenian politicians also keep a close eye on that topic. They have repeatedly communicated their message to people about violence against women and girls, which is constantly on their political agenda. Besides, in terms of salary, Slovenia has the lowest gender gap compared to other EU countries.
But despite the political effort, there are still some gender inequality issues in the country. Although Slovenia is among the leading EU countries in terms of full-time employment of women with children, there are still few females in the leading positions.
Regardless of that, as a solo female traveler, you will feel comfortable and welcomed in Slovenia.
Life Standard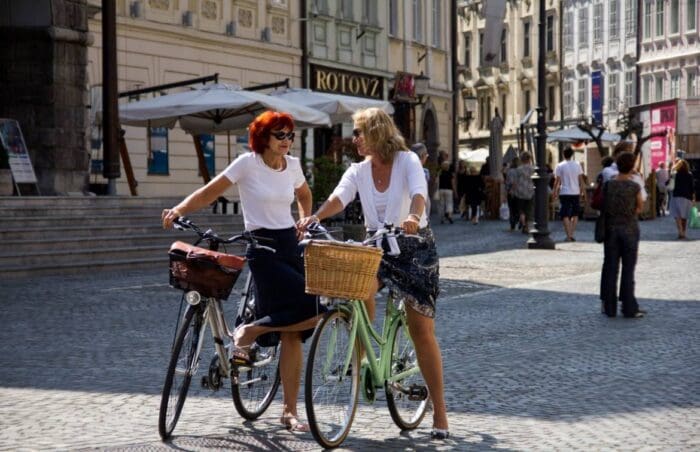 After the collapse of Yugoslavia, Slovenia quickly started European integration, being the first Southeast European country to join the EU and later the Eurozone. As a result, today, we see a developed country with a stable political environment.
And if you add to that attractive investment opportunity and stable banking sector, we have a perfect destination for entrepreneurs. As a matter of fact, Slovenian citizenship by investment is even more valuable than the Spanish one.
With a prosperous environment, people in Slovenia live happy life. And if you have never been to Slovenia, there seem to be plenty of reasons to fill in this gap.
6. Japan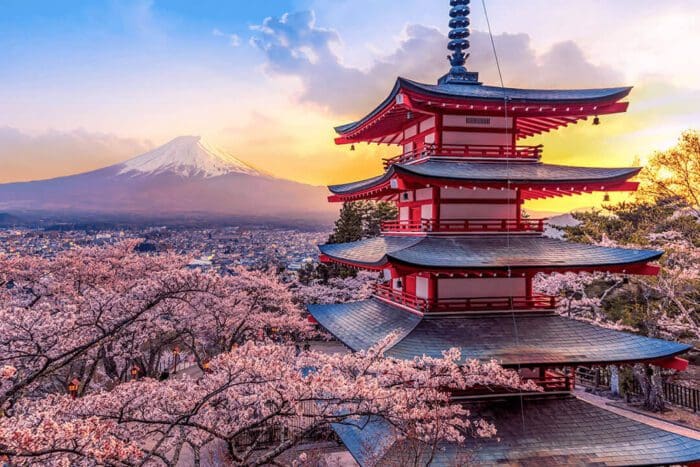 After we checked all the European countries, let's switch our focus to Asia. Undoubtedly, the land of the rising sun is the safest Asian country for solo female travelers. So, if you were waiting for a sign to have a solo adventure in Japan, here it is.
Safety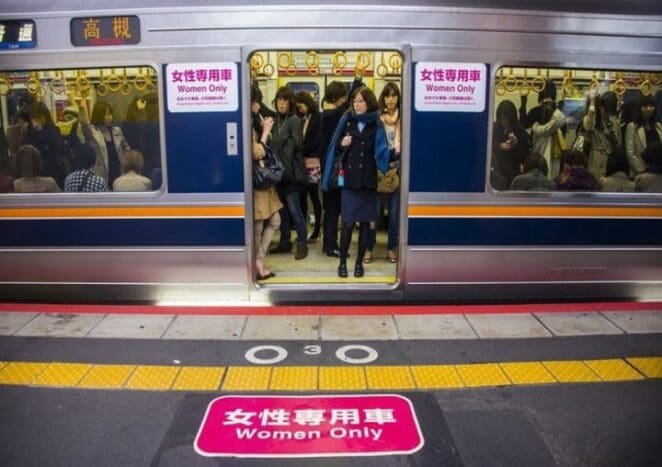 Japan is a safe country where you can leave your bag unattended, and nobody would steal it. It's so safe there that Japanese mums send their three-year-old kids to the grocery all alone.
Here is one great example of Japan being one of the safest countries for women. You can use women-only trains in Japan to feel more comfortable during rush hour. Sounds like a perfect country for solo female travelers, isn't it?
Tokyo is one of the safest cities for foreigners. There is always a nice policeman on the corner who keeps the order. And when you go to a busy and overcrowded capital, you would still feel safe. Maybe slightly overwhelmed, but safe.
Regardless of the time of the day or the way you are dressed, you will never experience catcalling in Japan. And in comparison to other countries, Japan's non partner sexual violence is quite uncommon.
Gender Equality
Japanese people may be polite and cordial, but at the same time, they are very traditional and conservative. And despite Japan being a developed and modern country, there are some vivid problems in Japanese society. Gender inequality is one of them.
What may be the most surprising is that even Japanese women attitudes toward equal rights are different compared to Western women. Even though their salary is 44% lower than men's, they just don't care much about that. This inequality is accepted and is somewhat natural for them.
Despite that, as a solo female traveler, Japanese people will always be respectful of you. So, don't be surprised if a waiter bows to you in a restaurant. That's how they show respect to everybody, and women aren't an exception.
Life Standard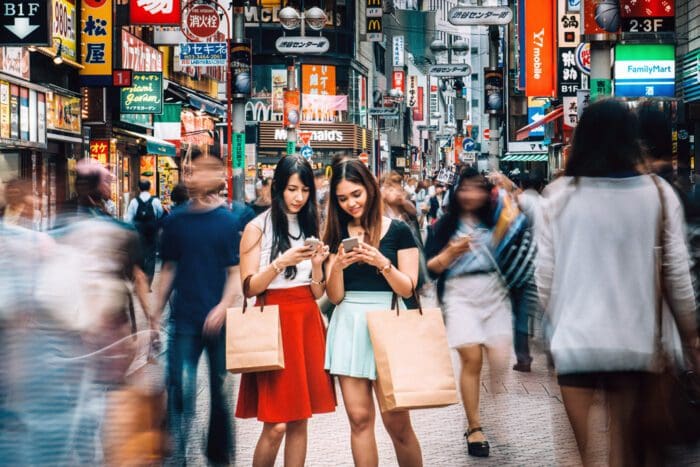 Everything in Japan is about convenience and order. You will never see dirty streets full of trash or people moving chaotically. Not even in the subway. Every single person follows the line.
Japanese people live a long life and have a deep connection with nature. Their education system is great, and kids become independent at an early age.
We are convinced that Japan deserves to be on the list of the best countries for solo female travelers. And if you have a chance to visit it, do it.
7. Mauritius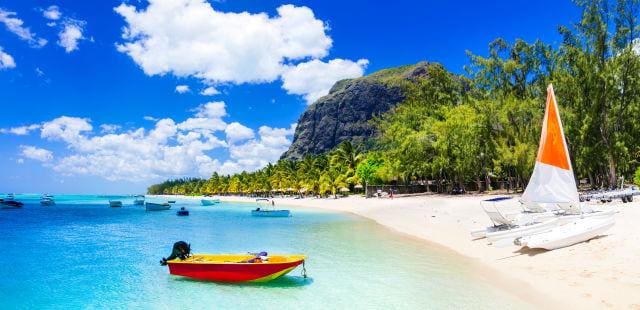 People often have prejudice about African countries, believing that women's safety is undermined. And once they hear that Mauritius is not a dangerous country, they get stunned.
But if you take a look at the Global Peace Index, Mauritius is actually one of the safest countries. So, here it is, the seventh most peaceful country on our list.
Safety
Mauritius is a fantastic island that offers a friendly environment to its visitors. Female solo travelers love to go there.
You can spend the whole day on the beach, climb the volcano, or explore hiking trails in a jungle. Mauritius has abundant activities and being one of the safest countries for women, you can enjoy your time trouble-free.
Mauritians are proud of their country and will try to make your stay memorable. If you have any problems, they will always be there for you.
The only thing you should remember is to respect their culture. For instance, Mauritius doesn't have nudist beaches, and sunbathing topless is not allowed. Also, local temples are sacred places for locals. If you visit one, avoid touching anything.
So, as long as you show respect, everything will be fine.
Gender Equality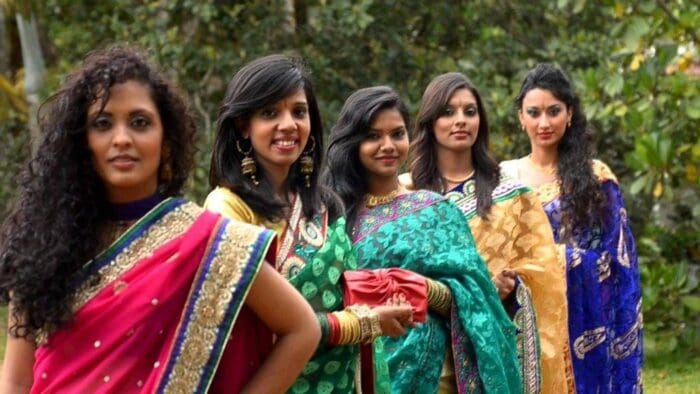 According to the Mauritius Consitution, women should have equal legal rights with men. The reality, however, is slightly different.
Mauritius women are indeed independent. They go to the university, get a job, and have more financial freedom than they did in the past.
However, the Mauritius society is conservative and family-oriented, which dictates how women should behave.
The good news is that the younger generation is more vocal. They are politically active, brave, and stand up against discrimination.
Life Standard
Since Mauritius gained independence in 1961, it has achieved tremendous progress in politics, economy, and democracy.
African Success Story. That's what people call this island.
Mauritius has an upper-middle-class economy. The island has strong tourism and agriculture sectors, with more than half of the land being cultivated.
Besides, it has one of the most powerful passports in Africa.
To Sum Up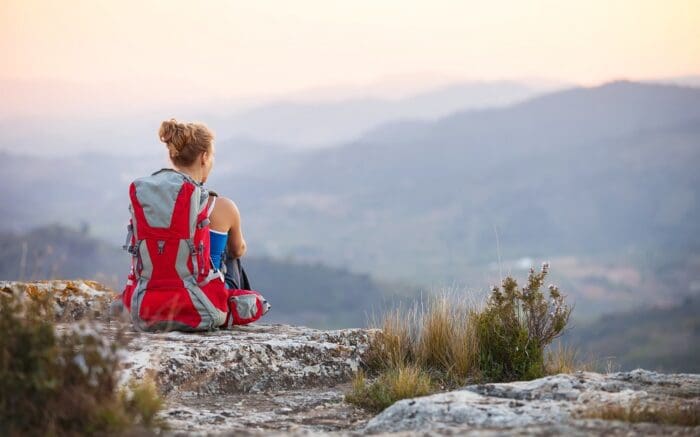 There are 195 countries worldwide, but not all of them are safe for solo female travelers. Or, to be honest, to travelers in general.
But if you look carefully, you can find female-friendly countries in Europe, Asia, and even Africa.
And who knows, maybe this solo adventure will turn your life upside down, and you will find a place that you would like to call home. Place with more freedom, better taxes, and lower cost of living.
At Nomad Capitalist, we always say, "go where you're treated best".
So, just be open to new experiences, and good luck with your new adventure.