Which countries are best to retire abroad? Many retirees chase the warm weather and choose their second residence accordingly, but other considerations exist. This article outlines the foreign countries that make the best retirement destinations.
If you're thinking of retiring abroad, chances are you're looking for a retirement destination with a warm climate. Even if you're not, the cost of living and medical services are important considerations. You will want to stretch your pension income as much as possible.

The 20 Best Countries to Retire Abroad
International living for foreign retirees should be achievable at an affordable cost. Retiring abroad should be a pleasure rather than a hassle-filled existence.
Here are the 20 best countries, judged on the cost of living, healthcare system, and other factors, to obtain a retirement visa.
20. Thailand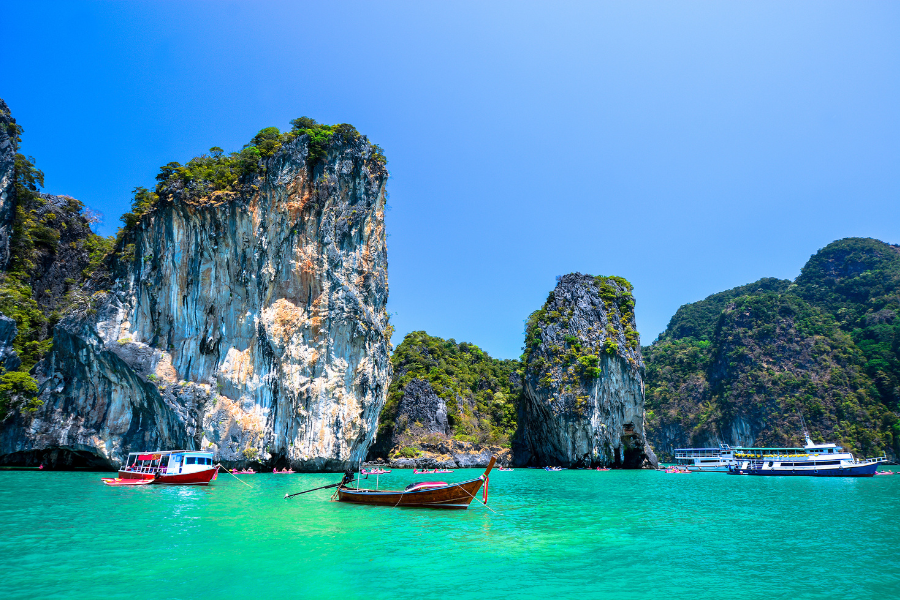 Thailand is in Southeast Asia, bordering the Andaman Sea and the Gulf of Thailand. It's located southeast of Burma, and its 513,120 square miles means it's three times the size of Florida. With over 70 million inhabitants, Thailand is the 20th most populous country in the world.
The Thai Board of Investment (BOI) unveiled the Long-Term Resident Visa (LTR) in September 2022, offering five years of Thai residence followed by five further years if you continue to meet the qualifying conditions. One of the five categories is the Wealthy Pensioner. You are eligible for this retirement visa if you are 50 and over and:
You have a personal income of at least $80,000 a year
You have a personal income of a minimum of $40,000 per year with $250,000 investment in Thai government bonds, foreign direct investment, or Thai property
You have an additional investment of at least $500,000 in Thai Government bonds with over five years of remaining maturity in a Thai limited company or a Thai public company, or real estate
You have a health insurance policy covering medical expenses in Thailand up to $50,000 covering a minimum of 10 months, social security rights that cover medical expenses in Thailand, or deposits in accounts in Thailand or abroad of not less than $100,000, which have been held for a minimum of a year.
How does Thailand score on livability? High, with many American expats making it their home due to the cheap cost of living and ease of access to an excellent healthcare system.
There's an authenticity and pureness about Thai culture as Thailand is the only country in Southeast Asia that wasn't colonized by European forces. Thai cuisine is celebrated worldwide, and you will eat well if you dine out or order a takeaway.
19. Greece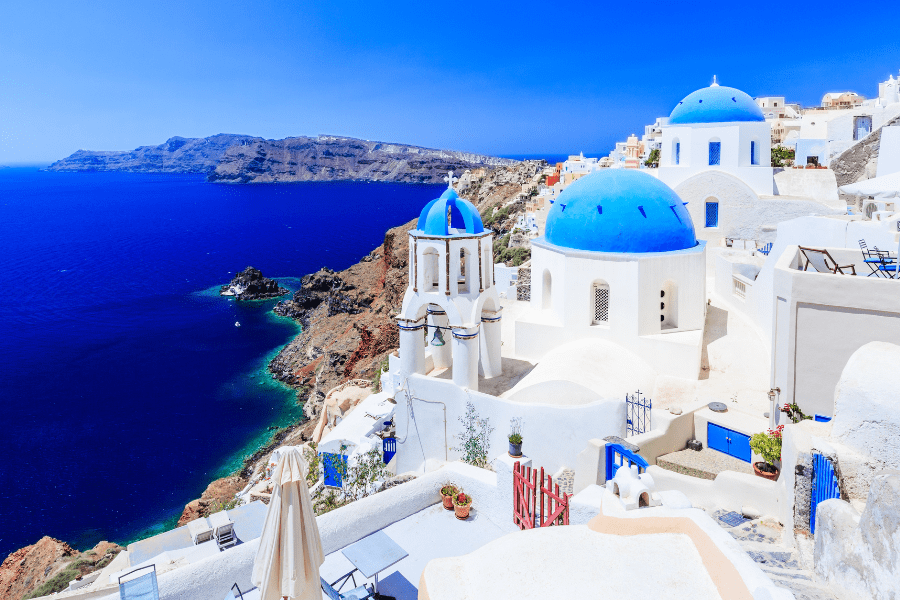 Greece is located in Southern Europe. Its peninsula and archipelago of around 2,000 islands border the Aegean Sea, Ionian Sea, and the Mediterranean Sea, positioning it between Albania and Turkey.
Its 131,957 square km of territory makes it slightly smaller than Alabama. The Greek capital Athens is the oldest European capital city and was named after Athena, the Greek goddess of wisdom.
The Greek tax authorities offer a 7% flat income tax rate for ten years on pensions for foreign retirees to complement its Golden Visa program. You qualify by:
Having been a Greek tax resident for at most one of the last six years
Switching your tax domicile from a country with which Greece has a valid double taxation agreement
Proving that your pension is income earned from abroad via your foreign social security institution, another public authority, professional fund, or insurance company.
Although Greece's high season sees tourists flock to its beaches and islands in the summer, there are things to see and do all year round whether you're on the Golden Visa program or a flat tax resident, including skiing on some of Europe's most southerly slopes.
The ancient city of Elefsina is 2023's Capital of Culture and has organized a rich calendar of events. Similarly, historical Athens and the Athenian Riviera have witnessed a gastronomic revolution, culminating in the first MICHELIN Guide published about its culinary scene.
18. France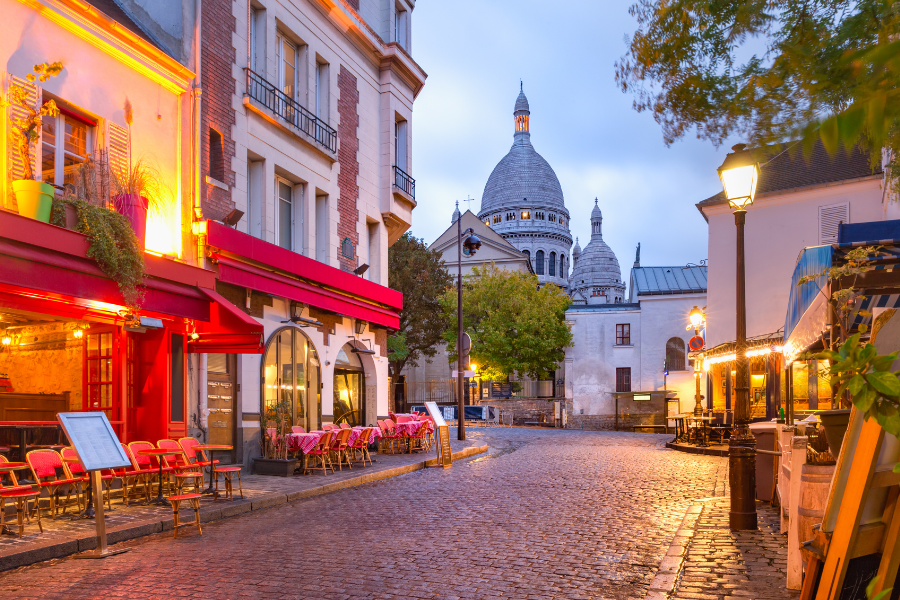 France is a key member of the European Union and a popular destination for tourists and retirees alike.
Retired foreign nationals can obtain a retirement visa. You must have entered France and resided with a resident card, established or are establishing habitual residence in France, or hold a retirement pension from a French basic social security scheme. After five years of permanent residency, you can qualify for French citizenship.
There is a north-south divide in France regarding the weather. Generally, the country experiences cool winters and mild summers, but mild winters and hot summers along the Mediterranean coast in southern France. There is a frequent strong, cold, dry, north-to-northwesterly wind known as the mistral.
France is a high-income, advanced, and diversified EU economy with a universal healthcare system. Its citizens appreciate the finer things in life, like champagne and foie gras. But, if you want value in a foreign country, there are better low-cost options than France.
17. Italy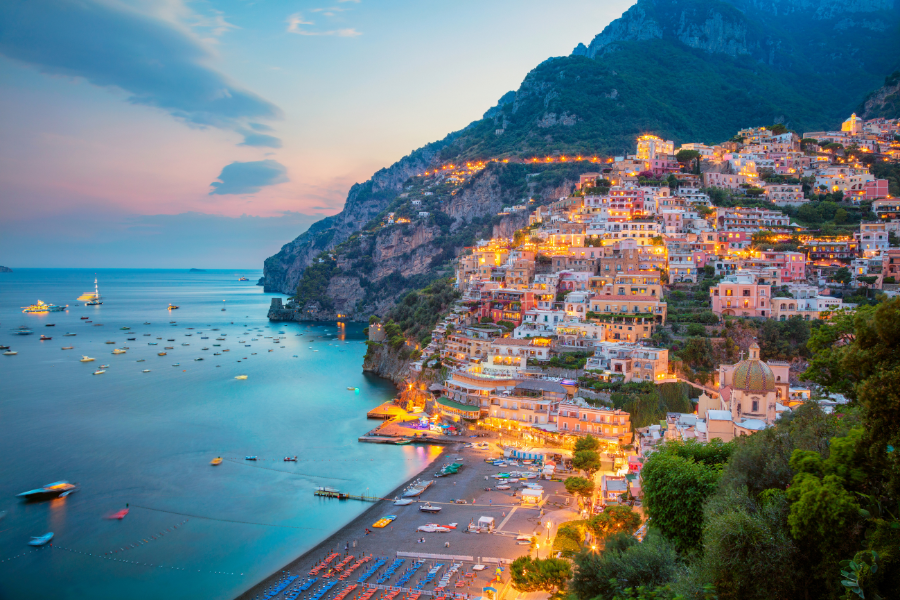 Italy is located in Southern Europe and another popular choice for retirees looking to enjoy a taste of la dolce vita.
An elective residency visa (ERV) is the best option for foreign retirees. Apply for your ERV at the Italian consulate in the country and city closest to where you are legal residents. You will need to include the following:
One or more passport photos.
Your valid passport
A separate application form for each applicant
Proof of passive income of just over €31,000 per person or €38,000 joint income per year for married couples plus five percent per dependent minor
Your valid marriage certificate if you're a couple and a valid birth certificate for dependent minors
Your property ownership deed for an Italian property or a rental lease agreement
One-way travel tickets to Italy
Proof of a private health insurance policy
€116 per applicant.
Given its location and importance in the European Union, living in Italy feels like you are at the center of things. There are over 100 airports in the country, with plenty of connections to major destinations. The Italian healthcare system is one of the best in the world, and the country has the 6th longest life expectancy.
After ten years of retiring abroad in Italy, you can apply for citizenship. There are plenty of real estate options. Some of the most beloved rural regions include Lombardy, Puglia, Tuscany, and Umbria, where you will find everything from luxury hillside villas to farmhouses surrounded by olive groves and vineyards.
16. Antigua and Barbuda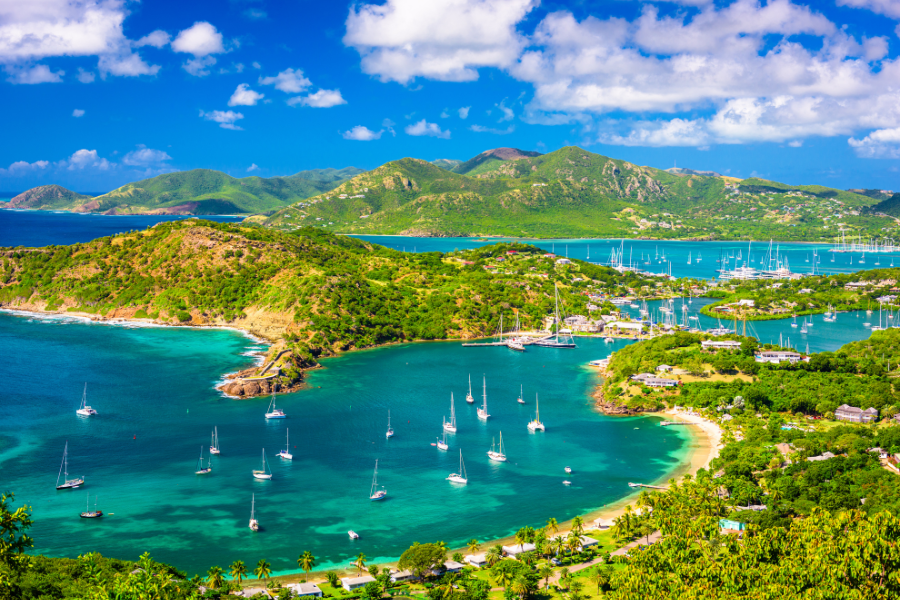 Antigua and Barbuda is a Caribbean nation and a member of both Caricom and the Commonwealth.
While Antigua and Barbuda does not offer a retirement visa per se, their citizenship by investment scheme is like Greece's Golden Visa program. There are four investment options:
National Development Fund
Real Estate
Business Investment
University of the West Indies Fund.
Holding an Antigua and Barbuda passport entitles you to visa-free travel to approximately 150 countries, including the UK and the countries of the Schengen Area in the European Union.
Dependents, including your children, grandparents, parents, and spouses, qualify too.
Living in Antigua and Barbuda means you do not have to pay capital gains tax or estate taxes, and there are no personal income taxes. The country's US$45 million airport expansion project has led to three passenger jet bridges and new check-in counters, creating an overall higher efficiency for passenger arrival. There will also be additional scheduled, charter, and inter-island flights to add to the available direct flights to and from London, New York, Miami, and Toronto.
15. Dominican Republic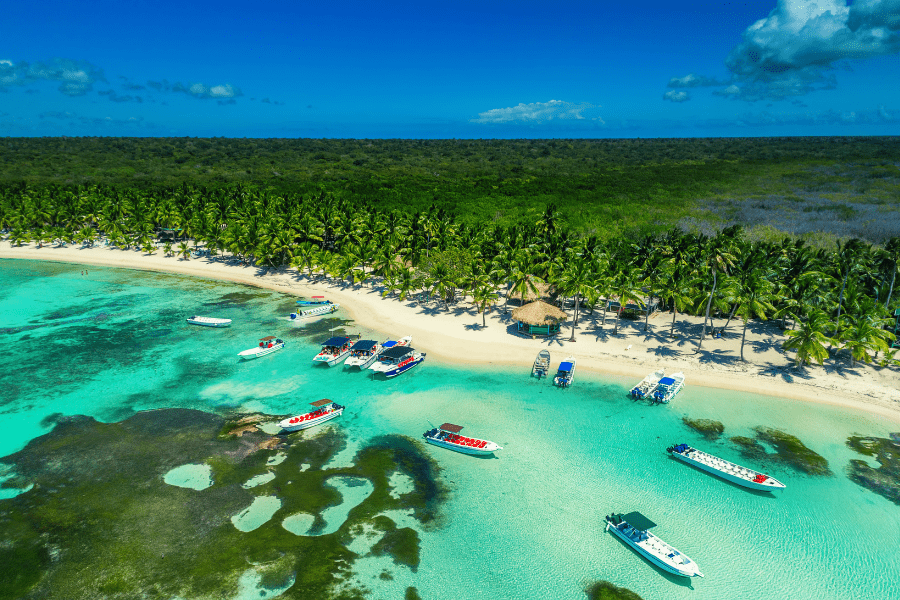 The Dominican Republic occupies the eastern two-thirds of the island of Hispaniola, between the Caribbean Sea and the North Atlantic Ocean. Its western neighbor Haiti owns the remaining third of Hispaniola. Its 48,670 square km of total area makescan the Dominican Republic around double the size of New Jersey.
Foreign pensioners and retirees are eligible to apply for a grey temporary residence card issued by the Foreign Investment Division of the Dominican Republic, valid for one year. You must have a clean criminal record. Your monthly pension must be for a minimum of US $ 1,500.00 or . However,equivalent in Dominican pesos.
After five years of temporary residence in the Dominican Republic, you qualify for permanent residency. You can submit a citizenship application following three years of permanent residency in the Dominican Republic, and this is granted by presidential decree at the president's sole discretion, although the process can take up to two years.
The benefits of this retirement destination include your pension income being exempt from tax. You also pay no tax when importing furniture and related items from abroad. There is no property purchase tax and a 50% exemption on annual property tax.
14. Malaysia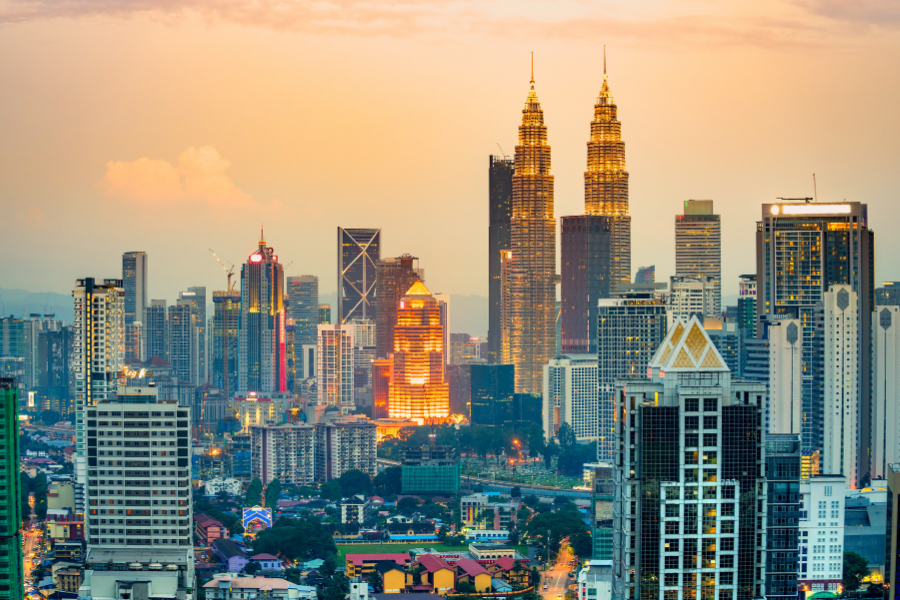 This southeastern Asian peninsula, south of Vietnam, borders Thailand and the island of Borneo. Other neighbors include Brunei, Indonesia, and the South China Sea. Malaysia's total area of 329,847 square km is roughly the same size as New Mexico.
The Malaysian Government introduced the Malaysia My Second Home (MM2H) program to enable non-Malaysians to live and retire in the country for an extended period. This retirement visa lasts for 10 years
13. Georgia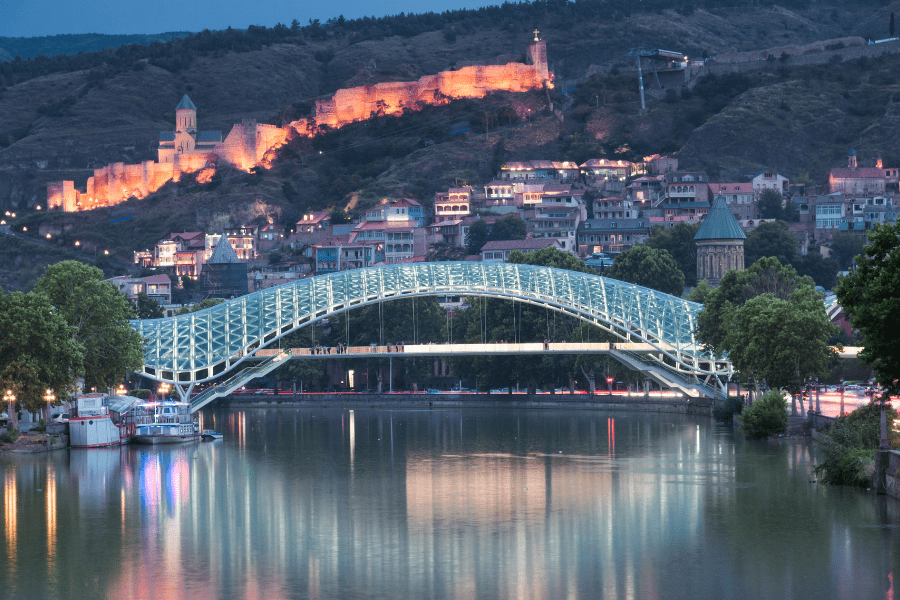 Georgia is an eastern European country and a candidate for EU membership. It borders the Black Sea, and is positioned between Turkey and Russia. Georgia's 69,700 square km of total area is on a par with South Carolina and West Virginia.
While Georgia does not offer a retirement visa, it is an affordable cost retirement destination. That's because of the D5 category of immigration visa, a long-term residence permit that is valid for a year.
This is issued to those who purchase Georgian real estate (other than agricultural land) with a market value exceeding US$ 100.000 equivalent in GEL, and their family members.
You can renew the D5 annually, and, after six years, you qualify for permanent residency. After 10, you are eligible for citizenship. However, you must prove sufficient knowledge of Georgian history, language, and law.
Georgian Government is efficient. While under the radar, its cuisine is delicious, and its wine is divine. There are many places to choose from as retirement destinations, including capital Tbilisi, Batumi, and Mtskheta.
12. Montenegro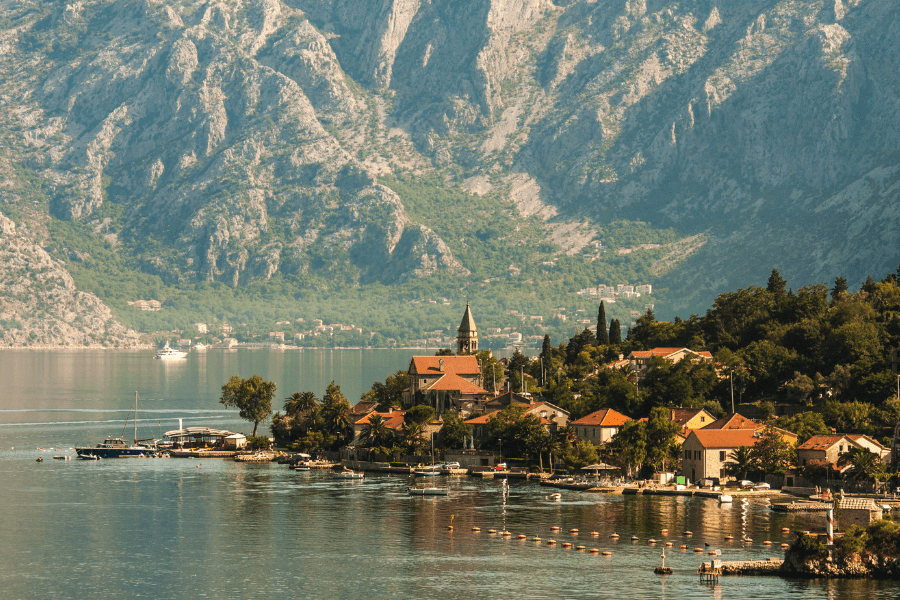 Montenegro is a Southeastern European country, between the Adriatic Sea and Serbia. Other neighbors include Albania, Bosnia and Herzegovina, Croatia, and Kosovo. The 161st biggest country in the world, it's a little bit smaller than Connecticut.
There is no specific retirement visa in Montenegro. However, you can obtain a temporary residence permit if you can prove your pension income is sufficient to live on, you have rented or bought real estate, and you are covered by a health insurance policy.
Permanent residency is attainable on the same grounds but citizenship requires an application by a pensioner whose "admission to nationality would be of special interest for Montenegro."
Montenegro is eminently livable. Mother Nature has been kind to the country with lakes and mountains in the north like Durmitor, deep canyons on the Rivers Tara and Morača, and the picturebook Adriatic coast. The cost of living is significantly lower than elsewhere in Europe.
You can enjoy a luxury lifestyle in Montenegro. Coastal areas such as Kotor Bay and Tivat Town are popular. They provide easy access to fine dining establishments and superlative yachting facilities.
11. Portugal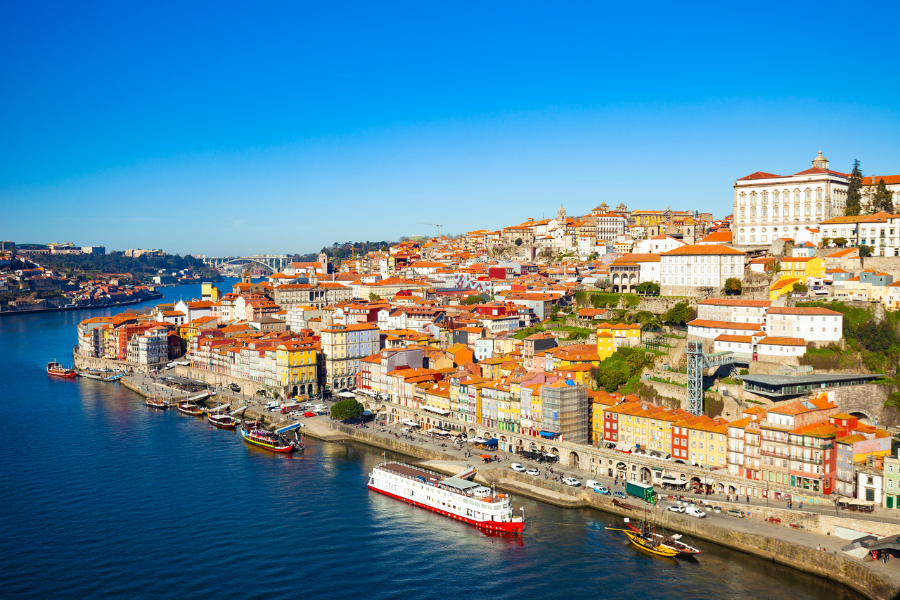 Portugal is in southwestern Europe, and the Atlantic coast of its mainland and islands, such as the Azores and Madeira, have cemented its status as a hotspot for expats and tourists. It has a 1,224km-long land border with Spain. Portugal's 92,090 square km make it similar in size to Virginia.
You can get a fixed residency visa in Portugal for retirement purposes. You will need to include a document certifying your pension income. It's possible to apply for Portuguese citizenship after five years of residence.
There is no shortage of amazing places to settle in Portugal. The Global Peace Index ranks it the sixth most peaceful country in the world. Compared to other countries in Western Europe like Switzerland and Germany, Portugal is fairly affordable for American retirees.
The healthcare system offers quality medical services, but long waiting times mean you should factor in out of pocket costs for private hospitals or take out private insurance.
10. Spain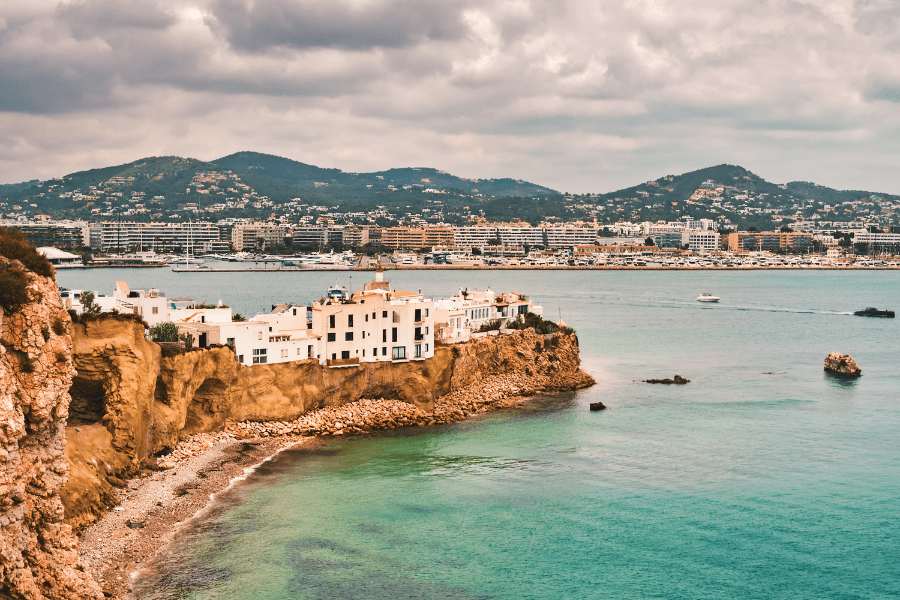 A popular destination for Americans living abroad, Spain's version of a retirement visa is known as the non-working residence visa.
You must submit originals and copies of the documents proving that you have sufficient financial means to cover the expenses of residing in Spain for the initial year of the residence permit.
American retirees cannot have/leave loans or mortgages in the US when applying for residency in Spain.
Many retirees appreciate what Spain has to offer, including fine dining and entertainment at an affordable cost. The warm weather of the Spanish islands such as the Balearics in the Mediterranean Sea and the Canaries in the Atlantic Ocean attract snowbirds who develop a taste for island life and tend to stick around all year around.
Both the Spanish mainland and islands are home to some of the most stunning beaches in the world.
The World Economic Forum points out that retiring to Spain can add years to your life. This is because of the healthy Mediterranean diet. You are less likely to suffer from a heart attack or strike if you follow this diet.
If you enter Spain on a Golden Visa, you are obligated to purchase private health insurance for the first year of the program at least. As you spend more time in the country, you will discover that both the public and private systems are excellent by European and US standards.
9. Ecuador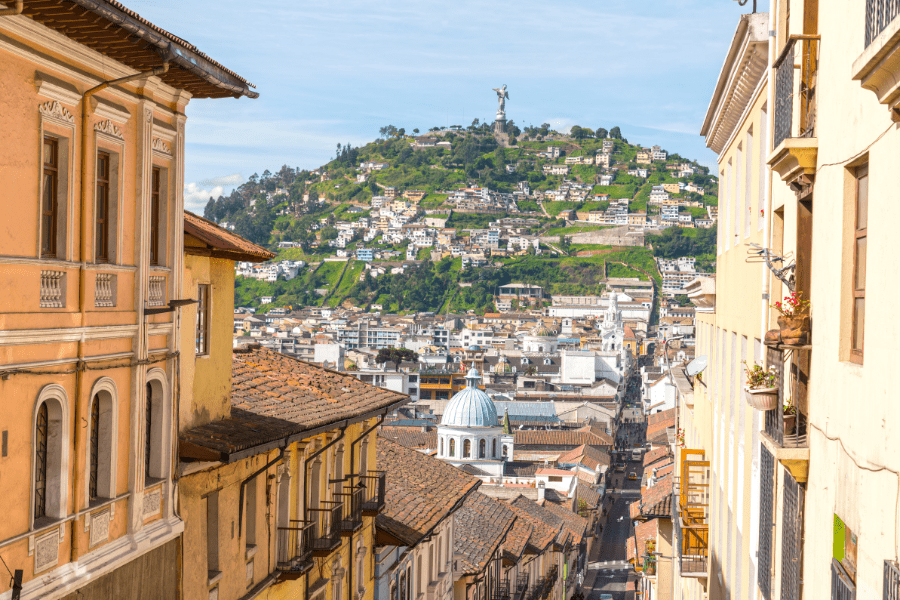 Ecuador is a South American country, bordering the Pacific Ocean at the Equator, sandwiched between Colombia and Peru. It's the 75th largest country in the world. Ecuador's total area of 283,561 square km, which includes the Galapagos Islands, means it's around the size of Nevada.
The Visa de Residencia Temporal Jubilado is Ecuador's retirement visa. It's a temporary residence authorization that the Ecuadorian State grants to retired foreigners who wish to settle in the country and whose monthly pension income emanates from public or private institutions located abroad. The visa application charge is US$50, and the visa processing fee, US$400.
This small country on the Pacific Coast has beautiful cities like Cuenca, a UNESCO World Heritage Site, and national parks galore. If you have a head for adventure, explore Ecuador, which is one of the most ecologically diverse places in the world. Depending on where you choose to live, you could even have the Amazon rainforest on your doorstep.
Ecuador has a low cost of living. As a retiree, you enjoy access to Ecuador's universal healthcare system. Bloomberg rates this healthcare system as superior to the US.
8. United Arab Emirates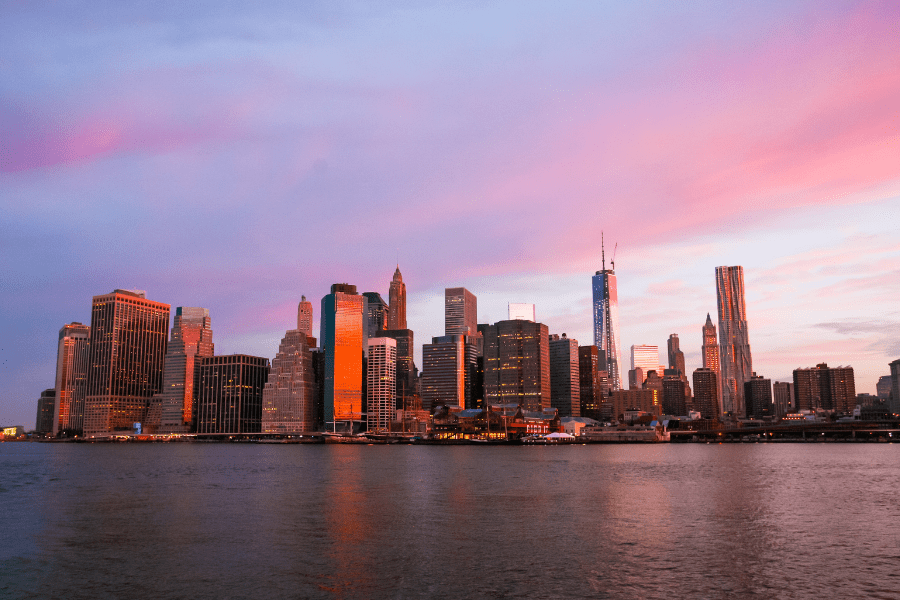 The United Arab Emirates (UAE) is a country in the Middle East that borders the Gulf of Oman and the Persian Gulf, situated between Oman and Saudi Arabia. It is the 115th largest country in the world. The UAE's 83,600 square km give it a total area that's slightly bigger than South Carolina.
If you're over the age of 55, you are eligible for a retirement visa. This long-term residency visa lasts for 5 years and is renewable. You must own a property/properties of no less than AED 1 million, have financial savings of no less than AED 1 million, or have a monthly income of AED 20,000 (15,000 a month for Dubai).
Dubai, for example, is a city with a public healthcare system that is the envy of the world. There is plenty of real estate to choose from, with modern apartments and villas situated within lively communities that represent international living at its most glamorous. You can also manage your succession by registering your will and securing your assets in Dubai.
Across the UAE, the northeast part of the Musandam Peninsula is the most popular place to retire. Here, the three largest emirates – Abu Dhabi, Dubai, and Sharjah – accommodate nearly 85% of the population. This is a location geared towards foreign residents, with 90% of everyone who lives in the UAE an expat.
7. Ireland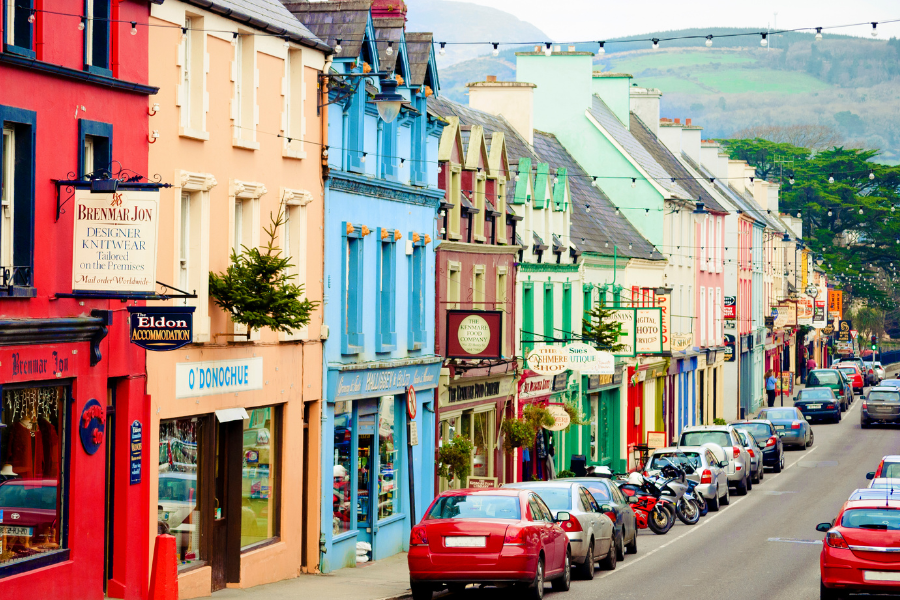 Ireland is another popular retirement destination thanks to its high standard of living and native English speakers.
For those interested in making Ireland their new home we first urge you to look into your family tee to see if you're eligible for citizenship by descent.
Otherwise, if you wish to retire to Ireland, you must be able to prove that you're financially independent. An individual income of €50,000 per year will suffice. You must also be able to access a lump sum of money, equivalent to the price of an Irish residential dwelling, that covers any sudden major expenses.
Ireland might not tick the usual retire abroad boxes. This is not the place to go if you are looking for white beaches and warm weather. But Ireland is one of the most beautiful of all European countries, with rugged nature to be explored and iconic pubs to soak up the atmosphere.
American expats have a long-term affinity for Ireland. For some, living on the Emerald Isle is a chance for them to reconnect with the roots. Many Irish people, after all, left their mother country to make a new life in the US of A.
Dublin may be the best known city, but its high cost of living and fast pace is unlikely to appeal to retirees.
Other expats prefer Cork. Cork is the largest county in Ireland while Cork City is Ireland's second largest city. Cork is known for its stunning natural beauty, warm and welcoming locals, and mild year-round temperature are appealing factors. The Atlantic is ideal for both water sports enthusiasts and those hungry to savor the most flavorful seafood available anywhere in the world.
The more Bohemian county of Galway is home to a wide selection of bars, restaurants, and stores. It hosts an annual arts festival, and there is a thriving market district. Spectacular medieval ruins offer an unforgettable view of the River Corrib flowing into the Atlantic.
County Waterford, located on the Southeastern coast of Ireland, has some of the lowest real estate prices in the country. Many seniors settle here. There is a wealth of historical sites and natural attractions, including mountain trails.
6. Cyprus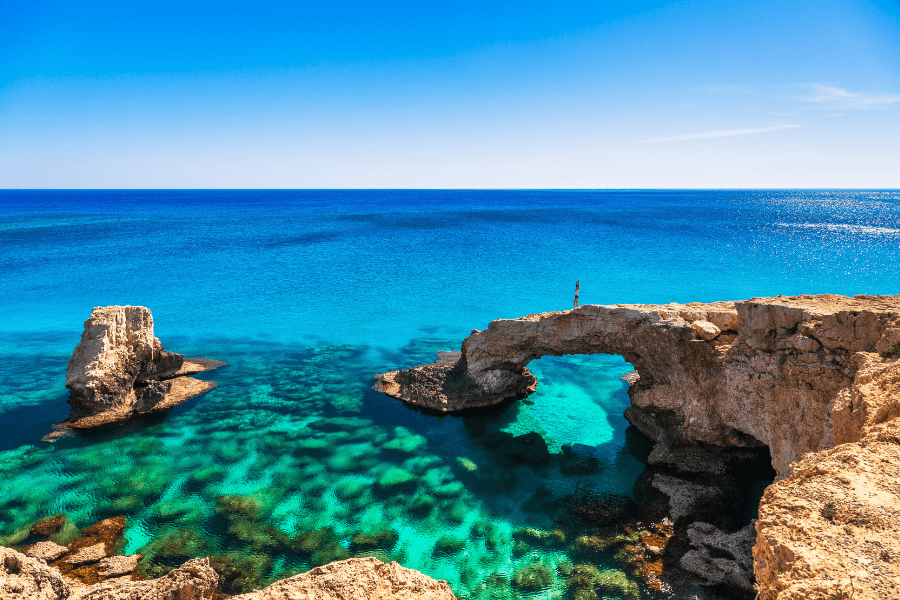 Cyprus is a small island located in the eastern Mediterranean.
This EU member country is a popular jurisdiction for offshore company formation due to its low tax rate, but is equally popular with retirees thanks to its warm weather and slow pace of life.
You are eligible for an immigration permit in Cyprus if you belong to one of the six categories cited in Regulation 5 of the Aliens and Immigration Regulations. Category F has become known as the retirement visa. This is because most of its applicants derive their monthly income from their pensions.
You qualify for a Category F immigration permit if you have a minimum income of €9,568.17 (CY£5,600) for a single applicant and at least €4,613.22 (CY£2,700) for every dependent person. The Cypriot Immigration Control Board may request additional amounts in order for you and your family to become legal residents. You will need to pay €500 to receive the permit.
Cyprus is one of the best countries to retire. It's a small country with a mythical reputation, with Greek poets championing the island as the birthplace of Aphrodite, the Goddess of Love and Beauty.
You'll see why as you enjoy the warm climate, crystal waters, and over 400 miles of coastline that are home to many Blue Flag beaches.
5. Costa Rica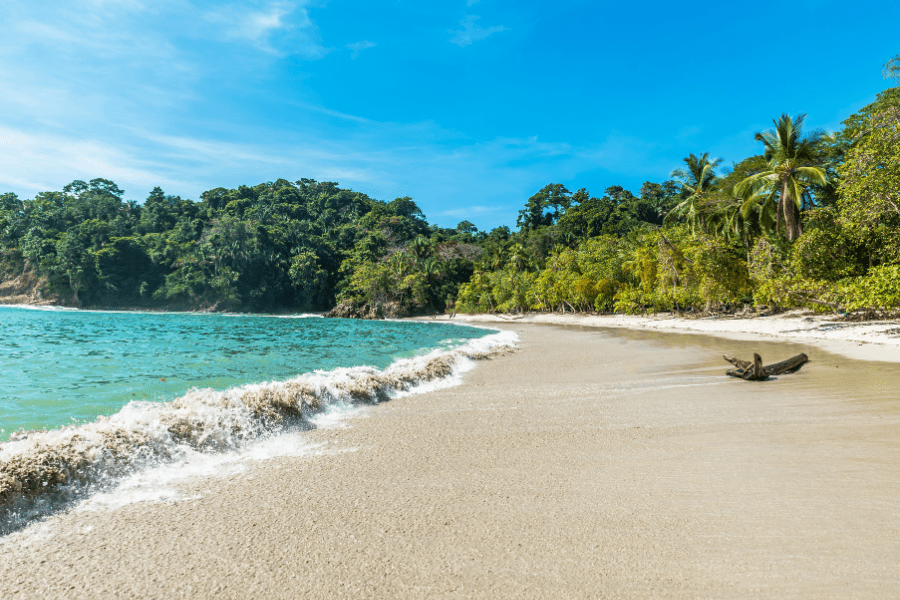 Costa Rica is a Central American nation that borders both the Caribbean Sea and the North Pacific Ocean, situated between Nicaragua and Panama. Its 51,100 square km includes the Isla de Coco.
The Pensionado Visa is what is known as a retirement visa in Costa Rica. You must receive a monthly income of no less than US $1,000 per month. When you apply, you must also demonstrate proof of a clean criminal record.
Costa Rica's healthcare system, the national medical program, is the finest in Latin America. You can keep in shape by trekking the country's great outdoors. Roughly a quarter of Costa Rica comprises national parks and wildlife refuges.
Generally speaking, Costa Rica's housing costs are reasonable. Most foreign residents live in the Central Valley, which is home to four of the country's five largest cities, including the capital San José. However, the west coast offers luxurious secluded options such as the Papagayo Peninsula's large plots of land with grand estates that often come with their own private beach.
4. Malta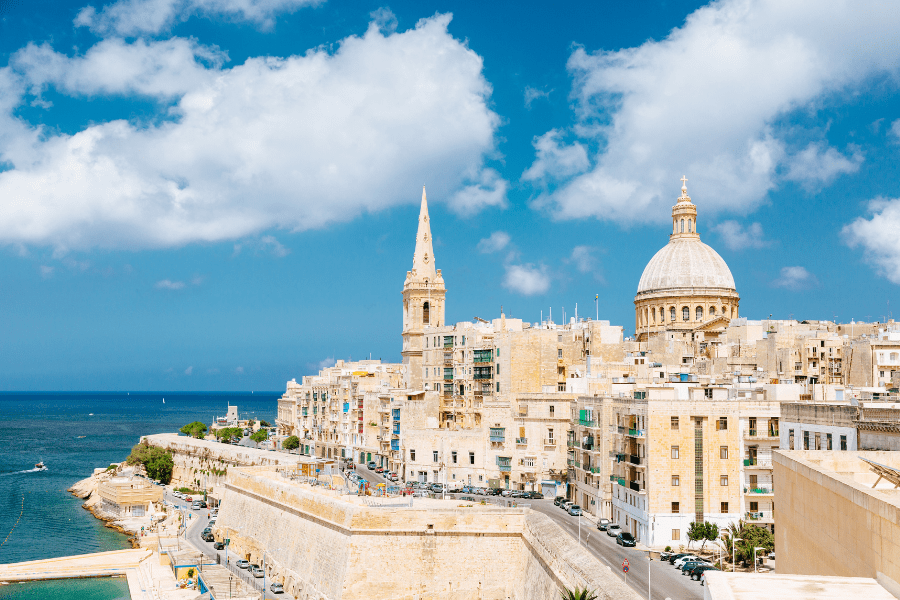 Malta is a group of islands in the Mediterranean Sea. A Southern European country, The Italian island of Sicily lies to its north 80km (50 miles) away. With a total area of a mere 316 km, Malta is around twice the size of Washington, DC.
In July 2013, the Maltese Government introduced a new residency programme for third country nationals (except for EEA and Swiss nationals) in Malta. To qualify for this program, you needed to meet certain requirements, such as buying or renting property in Malta or Gozo. The Identity Malta Agency was established to handle migration processes.
This scheme has been put on hold, but Malta remains one of the best countries to retire to, courtesy of its CBI Golden Visa Program. This allows you to acquire Maltese citizenship by naturalization. You do so through contributing Extraordinary Services by Direct Investment.
Either live in Malta for 36 months and make an exceptional direct investment of €600,000 or reside in the country for 12 months and pay €750,000. You will also need to purchase an immovable residential property in Malta with a minimum value €700,000 or rent a residential immovable property in Malta for a minimum annual rent of €16,000, which you should live in for no less than five years.
The last thing you will need to do before receiving your certificate of naturalization is donate a minimum (€10,000) to a registered philanthropic, cultural, sport, scientific, animal welfare or artistic non-governmental organization or society approved by the Community Malta Agency.
The Maltese Golden Visa is a no risk purchase. There is a diverse and strong economy in a stable jurisdiction. Other countries in Europe are prohibitively expensive, but Malta is much more reasonable than the likes of Monaco.
Malta is a forward-looking country, and its economic success ensures a modern, cosmopolitan lifestyle for expat retirees. You can live safely and securely in Malta. Maltese residents enjoy high quality medical care in public and private hospitals that have recognized by the World Health Organization.
3. Colombia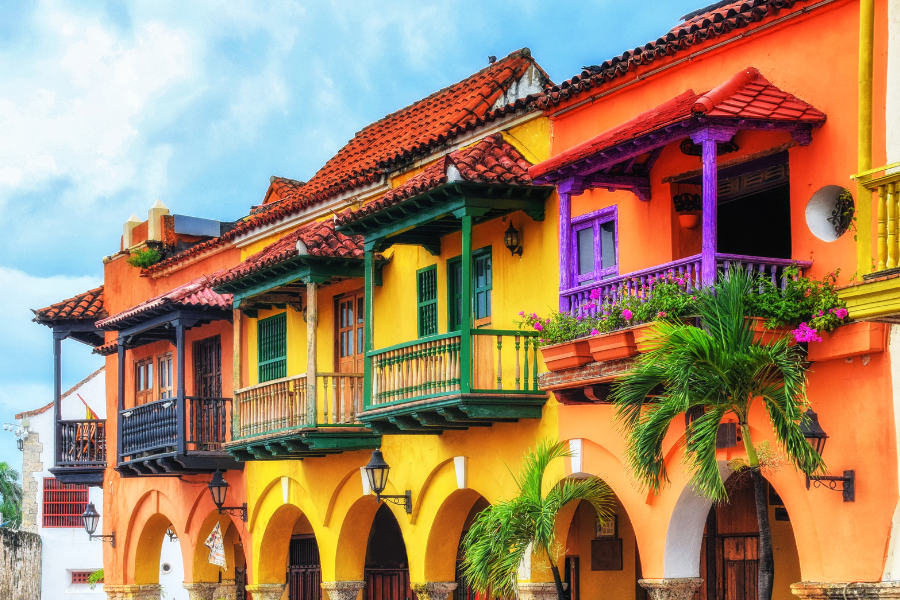 Colombia is in Northern South America, bordering the Caribbean Sea, between Panama and Venezuela, and also next to the North Pacific Ocean, between Ecuador and Panama. Its 1,138,910 square km of total area, including Isla de Malpelo, Roncador Cay, and Serrana Bank, makes it the 27th largest country in the world. Colombia is around twice the size of Texas.
Colombia's retirement visa is the M Pensionado Visa. You apply through the Ministry of Foreign Affairs, either in person or online. Provided you have a clean criminal record, can prove that your monthly pension income will support you in Colombia, and pay the processing fee, you will receive your visa within 10 days.
The World Health Organization ranks Colombia's healthcare system above Canada and the US. Living expenses are lower in Colombia than in the US. Numbeo compares the two countries and concludes that, on average, the cost of living in Colombia is 68.2% lower than in the US.
2. Panama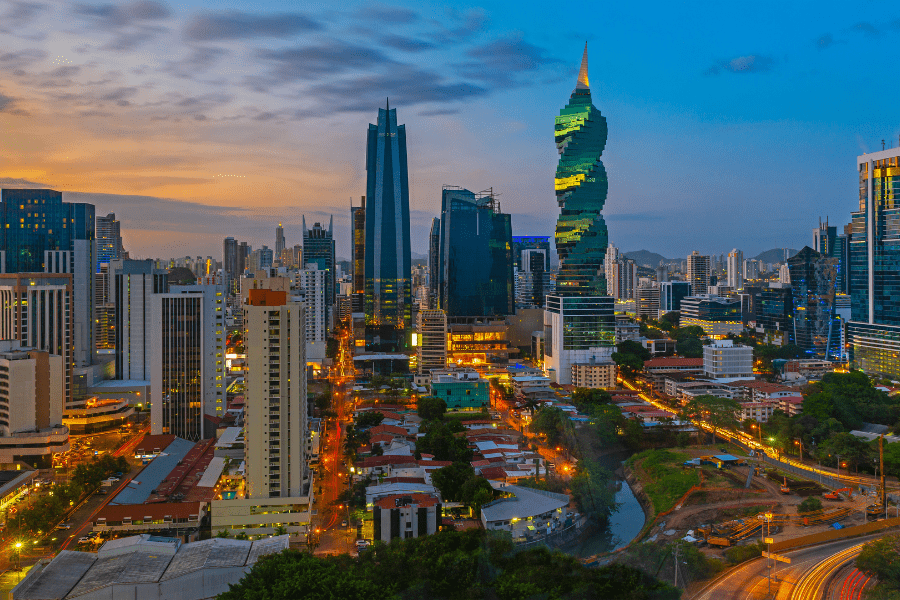 A Central American country, Panama borders both the Caribbean Sea and the North Pacific Ocean, and is situated between Colombia and Costa Rica. Its total area of 75,420 square km makes it around the size of South Carolina. Panama is the most industrialized country in Central America and the third largest economy after Guatemala and Costa Rica.
To file an application for a retirement visa in Panama, use a local immigration lawyer. You must show a monthly income of at least US$1,000.00 per month and US$250.00 for each dependent. An idea is to travel to Panama on a tourist visa and change your status later in Panama.
Panama is a reassuringly safe country. Locals are friendly, especially in the countryside. There is a lust for life in Panama that you will immediately detect in your first encounters with the cheerful people.
The weather in Panama is warm all year round. It is never too cold or too hot. You won't ever see snow in Panama, nor will you see the thermometer go much higher than 90°F (32°C).
Climate wise, Panama is hotter near the ocean in places like the capital Panama City, Coronado, and Bocas del Toro. Elsewhere, an eternal spring can be found in mountain towns such as Boquete, El Valle de Anton, and Volcan.
Panama offers incredible scenery with miles of white sandy beaches and rugged mountains. Inhale the cool air of the two principal ranges, the Tabasará Mountains (Cordillera Central) in the west and the Cordillera de San Blas in the east.
There are well established expat communities dotted around Panama. They center on Boquete, Coronado, and Panama City. A helping hand is never too far away.
Panama is well connected and readily accessible. The country's main highway, the Interamericana, runs west to the east, from the border with Costa Rica all the way to the town of Yaviza in Darién Province.
Home to one international airport, Panama City Tocumen, the country's other 100+ airports in the country route domestic and international flights. Panama has more private airstrips per square mile than anywhere else in the world.
Panama has some of the top medical facilities in all of Latin America. Compared to North America, its healthcare prices are significantly lower, and the standard of care is higher. The doctors and medical facilities in Panama City are first rate.
All citizens and legal residents of Panama are covered by the country's Social Security healthcare system. The scheme is funded by payroll and employee contributions. As an expat, you might want to consider your international health insurance options.
You can buy real estate, including agricultural land, in Panama as long as the property is not within a military zone or a reservation for indigenous people. The Panamanian Government charges a 2% property title transfer tax. This 2% is based on the registered value (the value established in the registered deed of sale).
In addition, there is a 3% advance of capital gains tax, based on the sale value. The Public Notary and Public Registry charge further fees that run into hundreds rather than thousands of dollars.
The highlands are excellent places to buy property in Panama. Boquete coffee has a global reputation. You can find large pots to buy online but coordinate with a local to avoid conflicts of interest and hidden costs.
1. Mexico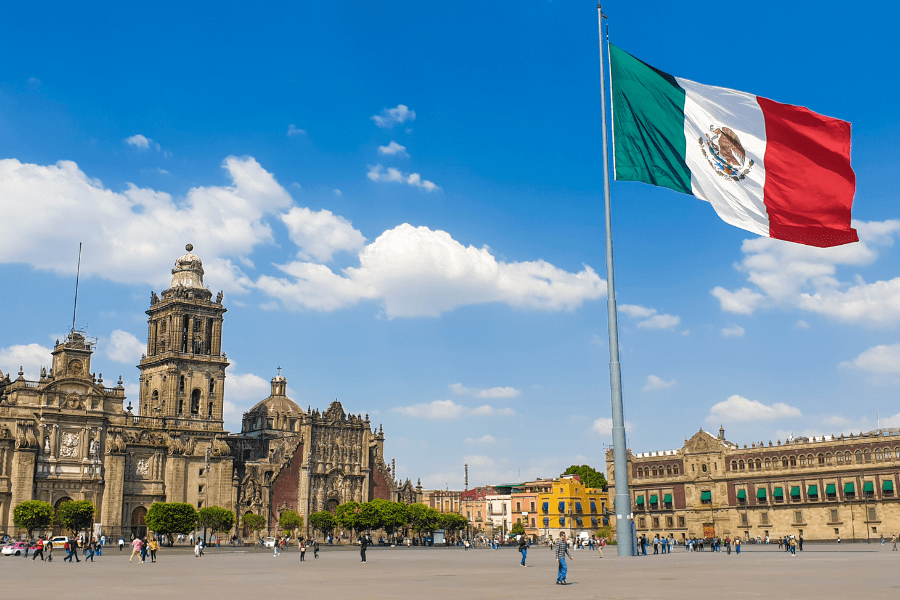 A North American country, Mexico borders the Caribbean Sea and the Gulf of Mexico, between Belize and the United States and also neighbors the North Pacific Ocean, between Guatemala and the United States. Its 1,964,375 square km of total area makes Mexico the 15th largest country in the world. That means it is around three times the size of Texas.
If you're retired, you can become a permanent resident of Mexico. Apply with an original letter from the Institution whom you're receiving your pension from. There is a non-refundable $US 51 visa application fee.
You will need to demonstrate proof of economic solvency. This involves presenting originals and copies of documents showing that you have a pension that yields a monthly income of $5,458.95 US Dollars after taxes during the previous six months. The total amount is subject to change, depending on the exchange rate.
When it comes to choosing countries to retire, Mexico is a popular option. US retirees have access to Mexico's public-funded healthcare system. To avoid standing in line, you can also pay for a private insurance plan.
Moving to Mexico will inevitably involve you wanting to bring personal goods with you. Ordinarily, all goods crossing borders are subject to tariffs and duties. However, there is a process in place that allows new residents to import their personal goods without paying these duties.
This is a one-time allowance that cannot be repeated. Menaje de Casa is the name given to the household goods that a foreign citizen can import into Mexico free of duties. The main conditions are that these items must be at least six months old, that the importer needs to have a resident card, and the importer will also need to hire the services of a Mexican customs broker to carry out the import.
If your goal is Mexican citizenship, you must be legally resident in Mexico for at least five consecutive years. These will remove the obligation to keep the Secretaría de Gobernación updated with your personal circumstances (e.g. address changes) and therefore reduce the bureaucratic burden of residency.
Generally when applying for citizenship, you must prove that you can speak Spanish, have a knowledge of the history of the country, and be integrated into the national culture. There is a written test. However, retirees are not required to take the test.
However you will need to sit an interview with an officer of the Ministry of Foreign Affairs and yu will need to speak Spanish at some point of the interview.
As a Mexican citizen, you will be able to own property near beaches and land borders without the need to hold these in a trust or a Mexican corporation, as temporary and foreign residents must. You will also be able to vote in Mexican elections.
No doubt you have already started dreaming of siestas in Mexico. There is a coast and inland climate divide in Mexico. Coastal regions are generally hot and humid, but can be subject to stormy weather during hurricane season.
Inland, the weather is warm and mild although it can become cooler during December through to March. As Mexico is in the Northern Hemisphere, its coolest months are in winter. However, the Yucatan is hot all year round.
Best Countries to Retire Abroad Conclusion
There are many factors to take into account when choosing from countries to retire in. They include climate, healthcare, and real estate. Here is our list of the best countries to retire abroad:
Thailand
Greece
France
Italy
Dominican Republic
Antigua and Barbuda
Malaysia
Georgia
Montenegro
Portugal
Spain
Ecuador
United Arab Emirates
Ireland
Cyprus
Costa Rica
Malta
Colombia
Panama
Mexico.
Go Where You're Treated Best
What you look for in countries to retire are probably completely different from how you choose where to vacation. You are unlikely to live in a resort, unless it has all-year-round appeal.
Are you a high net worth person looking to find the best, most tax-efficient place to retire? Become a client, and we'll help you find the best place to enjoy your golden yeast.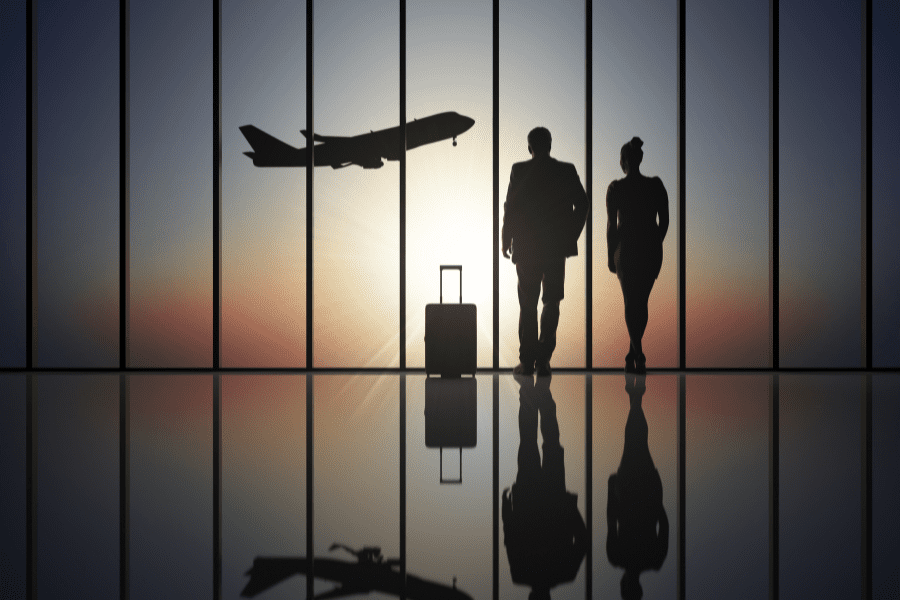 Best Countries to Retire Abroad FAQ
What Is the Safest Country in the World to Retire?
Both Ireland and Portugal are recognized by the Global Peace Index as safe places to retire abroad. The GPI consider the level of societal safety and security, the extent of ongoing domestic and international conflict, and the degree of militarisation. Ireland and Portugal secure a place in the top 10 safest countries in the world to live in, with Ireland at number three and Portugal at number six.
What Caribbean Island is Best for Retirees?
The Dominican Republic is an island nation that is among the best countries to retire to. It benefits from a tropical climate. Unlike neighboring countries, its health care system is world class. If reducing your living expenses is your goal, you can achieve it in the Dominican Republic.

Choosing which of the 20 countries to retire in we have highlighted is fun. But it is a serious business. We can help you find the best retirement destination for you. Let us take you there.