This article looks at how to get residence in Georgia, the different methods of doing so and the process involved. We'll also discuss some of the benefits you gain from obtaining residence in Georgia.
Georgia has long been a favorite of everybody at Nomad Capitalist; it's a business friendly country with huge investment opportunities. And the residence process is also quite straightforward.
Whether you're looking for a second residence, new markets to invest or want to legally reduce your taxes, talk to us today and we'll create a special Action Plan that covers it all.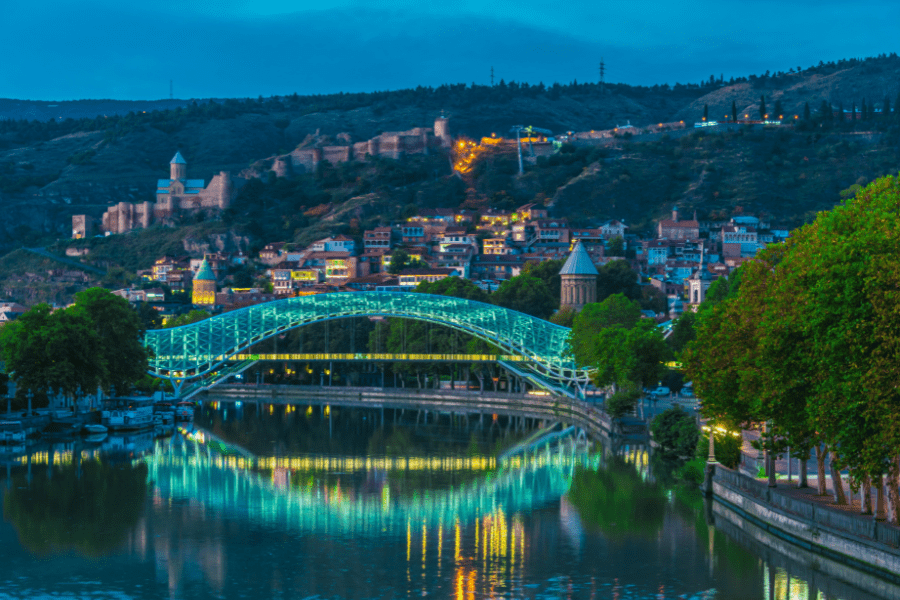 Benefits of Acquiring a Georgian Residence Permit
Is a Georgia residence permit for you? It is if you are:
Seeking a residence with a minimal physical presence
Looking for a tax residency in a preferable jurisdiction
Interested in investing in real estate with a decent ROI
Intent on being granted Georgian citizenship through investment and acquiring a real passport
After a base in a country that is safeish and low-cost.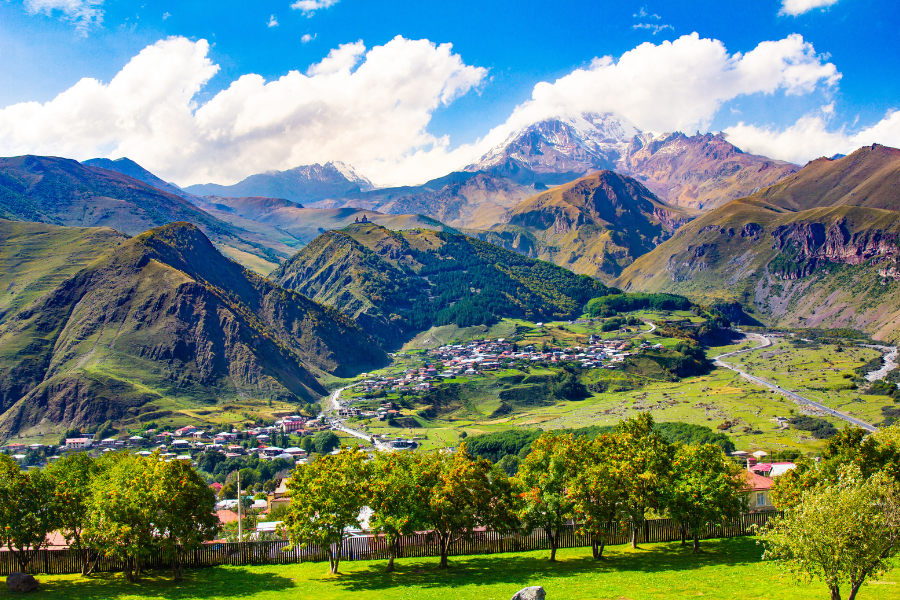 Georgia Residence 2023
Temporary Residence in Georgia
There are two ways to obtain a temporary residence permit in Georgia.
Company Formation
Obtain a temporary residence permit by starting a Georgian LLC after submitting relevant documentation, including an identity document certifying you are who you say you are to Public Service Hall.
The residence permit through business can be issued from six months to one year generally for the first time, but it can be up to 11 years later.
With this option, a non-US foreign citizen can obtain a five-year residence permit if their company operates with a labor contract handed to Georgian employees, an office, and an annual turnover of 50,000 GEL (around $20,000) for each foreigner in the company, even if the other foreign employees already have residence permits.
Real Estate
Acquire a temporary residence permit by proving that you own property worth more than or equal to $100,000 in Georgia. To demonstrate the worth of the property, there needs to be an appraisal by an official appraiser/auditor. In this case, the residence permit is valid for one year.
Permanent Residence in Georgia
Georgia also has two residence by investment options.
Invest in Real Estate
A foreigner living in Georgia can obtain a residence permit by buying property in the country.
The property's market value should exceed the value of $100,000 in GEL.
Family members can also apply for this type of residence permit.
A certified appraiser of the accredited body should determine the market value of the real estate.
This residence permit can be issued for up to one year and renewed every 12 months.
The first time you apply for this property ownership residency permit, you must physically do so in Georgia. The second time you apply for this Georgian visa, you can do it remotely via Power of Attorney or digitally.
Invest in Georgian Business
A foreign citizen can become a permanent resident by investing at least $300,000 in Georgia by purchasing non-agricultural land, apartment, commercial area, etc.
The duration of this residence permit is five years.
After this, you qualify for permanent residency if you still meet the requirements to obtain an investment residence permit.
Family members can also receive this investment residence permit but need to include a copy of the investment residence permit of their parent or spouse with their application.
This residence permit is even more appealing as it provides a path to becoming a Georgian citizen five years later.
This investment residence permit requires recommendation letters from three citizens of Georgia who are authorized representatives of an entrepreneurial entity operating in Georgia.
For this type of investment residence permit, there are no monthly income or annual turnover requirements. This kind of investment residence permit seems most suitable for citizenship clients.
To qualify for an investment residence permit, a foreign citizen and family member must provide a copy of a travel document and documentation confirming their legal stay in Georgia.
The investment residence permit will take 30 days to be processed.
The Public Service Development Agency issues this residence permit.
Resident Permits in Georgia FAQ
What Is the Special Tax Residency Regime for High Net Worth Individuals?
The Special Tax Residency Regime for HNWIs is available to a foreign citizen in Georgia who holds a temporary residence permit or permanent residency.
How Can a Temporary Residence Permit Lead to Permanent Residence?
Foreign citizens and family members can receive a permanent residence permit if they have lived in Georgia for six years.
If they resided in Georgia on a study residence permit or enrolled in authorized educational institutions, they can not include this time to gain Georgia permanent residence. Neither does any time spent receiving medical treatment count towards Georgia permanent residence.
The only time that counts is that spent in the country on a work residence permit.
The Department of Public Registry of the Public Service Development Agency monitors the electronic register of Georgian residence permit applications for foreign citizens and their family members.
Can a Residence Permit Application Result in Being Granted Georgian Citizenship?
The decision to grant Georgian citizenship to a person is taken by the President of Georgia and the State Service Development Agency (SSDA), which conducts due diligence on and interviews with potential candidates. The Presidential order authorizes the decision.
Georgian citizenship shall be granted to an applicant who meets the following requirements:
Have lawfully resided in Georgia for the last ten consecutive years up to the day of applying for Georgian citizenship
Knows Georgian within the established limits
Knows the history of Georgia and the basic principles of Georgian legislation within the established limits
Has an employment contract and/or real estate in Georgia, conducts business in the territory of Georgia, or holds an interest or shares in a Georgian enterprise.
Applications for acquiring Georgian citizenship can be submitted in person or through an authorized representative. The applications are submitted at the territorial offices of the Public Service development agency, a branch of the Public Service Hall, or at a Community Centre.
Applicants living outside Georgian territory can apply to a diplomatic mission or a consular office of Georgia abroad or apply online via the Public Service Development Agency.
A decision on granting Georgian citizenship by naturalization is made within three months. If rejected, a person can reapply to an authorized state body with the same request after one year.
What Are the Documents Needed to Qualify for Citizenship?
A bank statement from your bank account
Title deeds from Georgia real estate
If clients are US citizens, their last US tax return
Introduction letter explaining the aim to be a Georgian citizen
Proof of renting a property in Georgia in the form of a rental agreement
Proof of other business activity in Georgia (corporate bank statements, transactions, VAT registration, tax payments, etc.)
Proof of employing workers in Georgia in the form of an employment agreement
Title deeds from non-Georgian real estate
Evidence of promoting Georgia abroad (newspaper articles, YouTube videos, etc.).
If you're married, you need to supply an apostilled marriage certificate.
For family members obtaining residency through parents, one parent needs to have the residency card (copy of the card required) and apostilled birth certificate for the child. The child needs to apply in person, which can be finalized in one day.
If you're applying remotely, you must provide an apostilled POA.
The certification of all documents cannot be older than six months.
What Are the Notable Requirements for Georgian Citizenship?
There is no need for a positive balance in the corporate bank account.
Only one day in Tbilisi is needed if the foreign citizen is applying for residence through a spouse or family member.
Within a month after receiving a residence permit in Georgia, a foreign citizen should apply for a residence card at any territorial office of the Public Service development agency, branch of the Public Service Hall, or community center.
The residence permit will be terminated if a foreigner fails to apply to any authorized entity for a residence card within six months.