Dateline: Tbilisi, Georgia
One of the best ways to envision your life offshore and the steps you need to take to get yourself there is to see how other people have done it.
No doubt, you can learn quite a bit from my personal experiences, but I'm just one person. So today I'd like to introduce you to Cameron.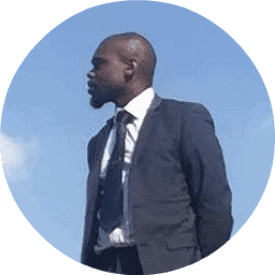 Cameron is a 32-year-old businessman from the UK. He lives near London with his wife and two young children.
He runs a successful childcare center with two locations and is planning on expanding to a third location in the near future.
Both Cameron and his wife intend to grow their business to the point that it doesn't need them anymore — and they are almost to that point. Now, however, they have come to the realization that the more their business grows, the more they will have to pay in taxes.
Which is one reason why Cameron began to look for offshore solutions so he could at least reduce his income tax obligations.
When Cameron came to me for help, he said he was confused and had no idea where to start. He had yet to do anything about his problem because he hadn't found someone who could give him a clear strategy — not even his accountant — on how to reduce his tax bill.
His greatest frustration was that the government was taking over 40% of the profit from his business and, along with his personal income tax, it seemed the government was asking him to to hand over all his money.
He was ready to move abroad and away from the UK, too. Between the weather and the high taxes, he was ready for something else. He was interested in foreign investments that would increase his financial freedom, as well as a second residency that would increase his personal freedom.
He wanted to take advantage of his newly location-independent business and travel the world, enjoy the finer things of life, explore different places, build new businesses, and broaden his horizons.
So Cameron and I got to work on designing and executing his personal offshore blueprint. He joined my team and I for one of our Mastermind events and was able to execute many of the steps in his offshore strategy.
He was able to explore his options for a second residency, open both a savings account and a current account in a foreign country, and investigate several investment opportunities that we introduced to him that fit into his personal offshore strategy.
Near the end of his trip Cameron wrote:
"I have been having a great time with the Nomad Capitalist team. It has been a very enlightening experience here in Georgia. Being here has given me the chance to not only see this side of the world, but the [Nomad Capitalist team has] also given me the ability to come up with an executional plan for the future. . . We will definitely be working together in the near future."
If you are ready to make the move offshore like Cameron, apply for your own personal Strategy Call. If you are accepted, you and I will work together to design your personal Plan B.
Then, if you are interested in attending a Mastermind event similar to the one Cameron attended, you can take advantage of the various events we organize in different parts of the world to begin implementing your plan immediately.
Don't wait for more confusion, frustration and taxes before you decide to act. If you know what you want, but don't know where to start, let me know and we can begin designing your personal offshore blueprint today.