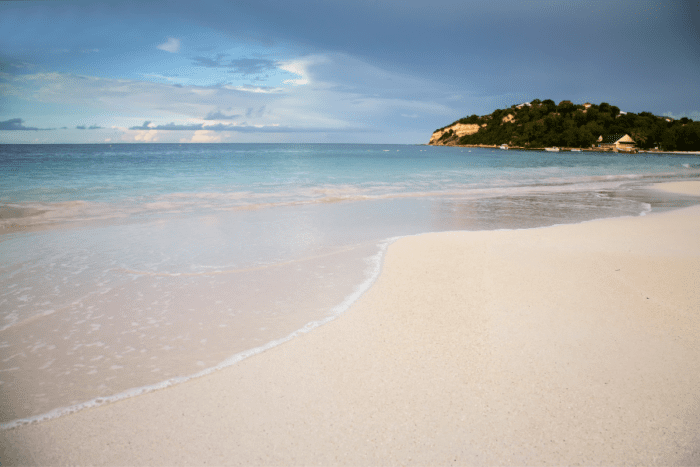 Sometimes, all you need is a tropical dream vacation. That's why digital nomads and entrepreneurs head to the Caribbean region.
You can indulge in the beauty of multiple countries, but Antigua and Barbuda is definitely one of the best destinations. That's why Oprah Winfrey and Giorgio Armani have villas there.
These two sister islands have everything you need for a luxury vacation. Namely, all-inclusive resorts with direct beach access, exceptional spa experience, and high-cuisine restaurants.
But how can you choose your perfect escape when Antigua and Barbuda have 365 flawless beaches and an endless list of premium resorts?
That's why we did it for you.
Our Nomad Capitalist team compiled a list of the best luxury hotels in Antigua and Barbuda. Whether you're planning an exclusive vacation with your family, as a couple, or solo, these are the high-class hotels you can choose from.
Reasons for Traveling to Antigua and Barbuda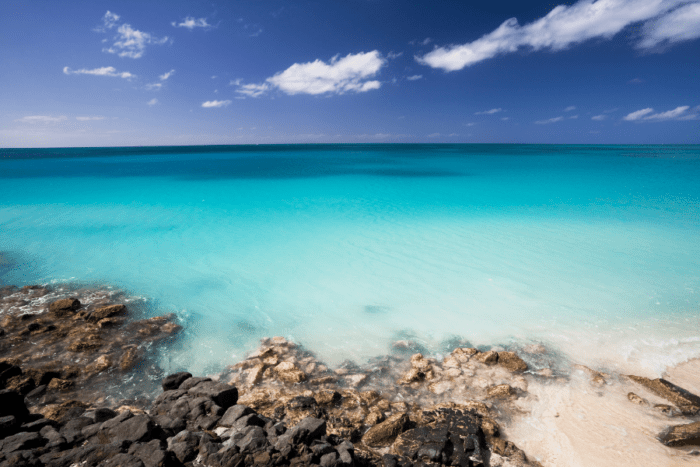 At Nomad Capitalist, we always highlighted Antigua and Barbuda. The mix of authenticity, luxury turquoise beaches, and comfort makes this place exceptional.
Just imagine yourself relaxing under a palm tree overlooking the Caribbean sea in your hammock. No rushing back and forth in a dynamic setting, just pure joy.
According to our Nomad Beach Index, Antigua and Barbuda has one of the finest beaches in the world.
For those who prefer water activities, there is plenty to do, from snorkeling and scuba diving to private boat tours and deep-sea fishing.
With its rich wildlife: national forests, and multiple hiking routes, Antigua and Barbuda has numerous options for adventurous souls. 
It's also a safe destination. So, if you've been dreaming of Antigua solo travel, feel free to go there.
The popular Caribbean destination is loved by celebrities and wealthy people, which is why it's not the cheapest. But be sure, you get a truly luxurious experience for what you paid for. Both islands are English-speaking, and you don't need to worry about the language barrier.
For high-net-worth individuals, that's also an excellent place for relocation or investment. Antigua and Barbuda is a tax-friendly country with easy citizenship by investment program.
Its official currency is the East Caribbean Dollar.
Luxury Hotels in Antigua and Barbuda
And now, let's go back to where we started – luxury hotels in Antigua and Barbuda. That's the list of our top five deluxe hotels where you can have a truly unique and authentic Caribbean experience.
Blue Waters Resort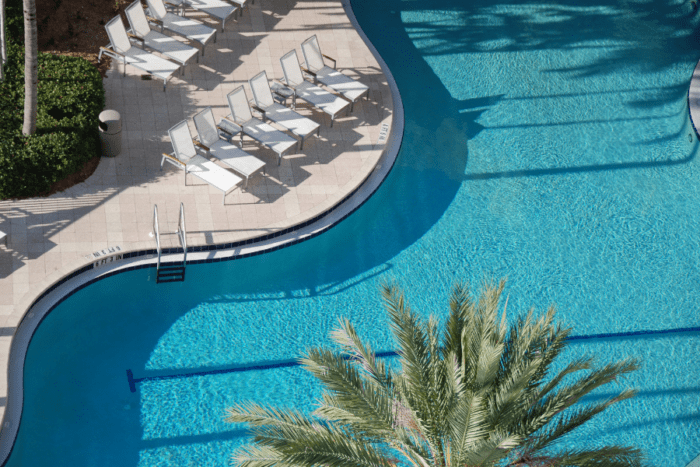 Hotel Class 4*
Blue Waters Resort is your happy place if you dream of a secluded beach break. It is one of the best Antigua hotels with a reputation for perfection. The resort has a private sandy beach just one minute from the accommodation facilities.
At Blue Waters Resort, you'll feel like a valued guest. Located in a secluded bay northwest of Antigua, the whole property looks like a tropical garden. The selection of accommodation facilities is incredible. You can choose from the deluxe beachfront rooms, luxury suites, and more exquisite options like lavish villas and penthouses.
It's an all-inclusive resort with plenty of swimming pools where you can relax in the shadow with your book and marvel at the sea. It can be a great destination for families, couples, and solo travelers.
The cost starts from $543 per night for a couple.
Inn At English Harbour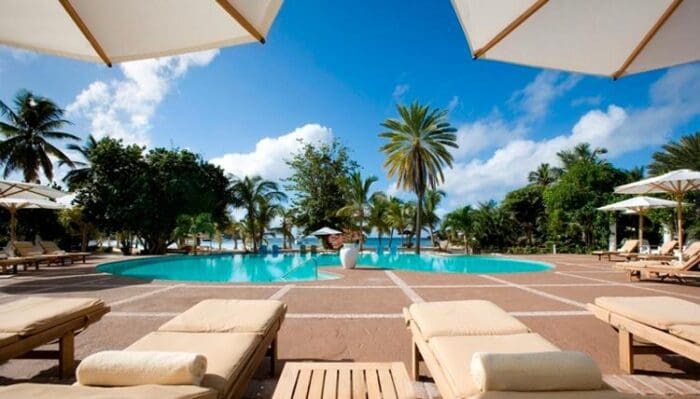 Hotel Class 5*
Inn At English Harbour is a charming colonially-designed hotel to spend a vacation with your family. It's situated in the heart of the tropical forest with Galleon beach at hand. The infinity pool with a sea view adds luxury and tranquility to the resort, while outstanding customer service makes you feel at ease from the get-go.
The suites have a contemporary style with a Caribbean twist. Each room has four poster beds with a private balcony or patio overlooking the sea. The resort has a private beach area where you can enjoy solitude without disturbance.
The accommodation cost is at least $627 per night for a couple.
Keyonna Beach Resort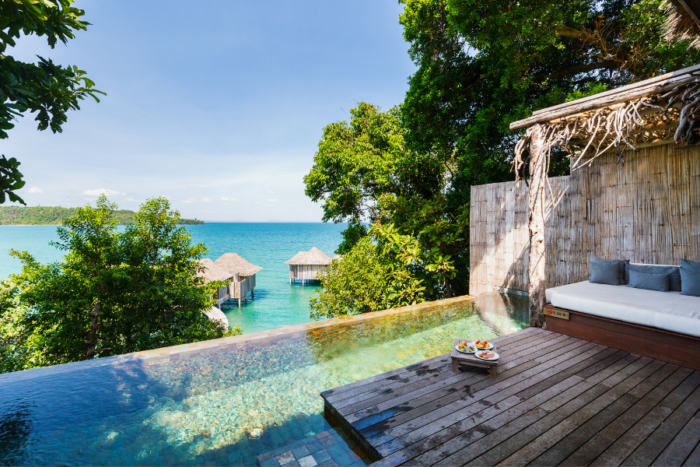 Hotel Class 4*
Keyonna Beach Resort is a pristine Caribbean escape for couples only. What makes this place unique is the level of intimacy and privacy you can have. It's not a resort in the traditional sense. The main goal of this place is to bring you closer to nature and enable you to have an authentic Caribbean experience. You can see it in everything: accommodation design, service, environment, and cuisine.
The sanctuary cottages in this all-inclusive resort will make you feel like you're alone on a secluded island. Every accommodation area has private plunge pools, outdoor showers, and lush grounds where you can enjoy your peaceful stay. This place is highly rated by honeymooners and couples looking for a romantic escape.
The prices vary depending on the season. If you go there in the summertime, the cost per night for two people will be $625, while in the winter, it increases to $780.
Galley Bay Resort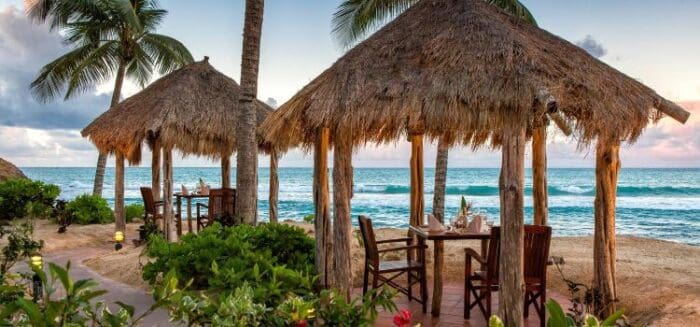 Hotel Class 4*
Galley Bay Resort is a secluded adults-only hotel with powdery white-sand beach. Situated on the West coast, it has one of the finest private beach areas on the island. The resort is designed in the glamorous Caribbean style, and all spacious rooms with a tropical ambiance have direct beach access and private balconies.
It's an all-inclusive resort where you can spend time by the swimming pool, join a cocktail party, go to the spa, or listen to live Caribbean music. You can relish your privacy if you want. But at the same time, the resort offers plenty of activities if you feel an eventful evening is exactly what you need.
With its ocean views, attentive staff, leisure activities, and white sandy beach, this place will be your perfect getaway. The whole area has free wi-fi access, and one week in the resort is at least $3,500 for a couple.
Hammock Cove Antigua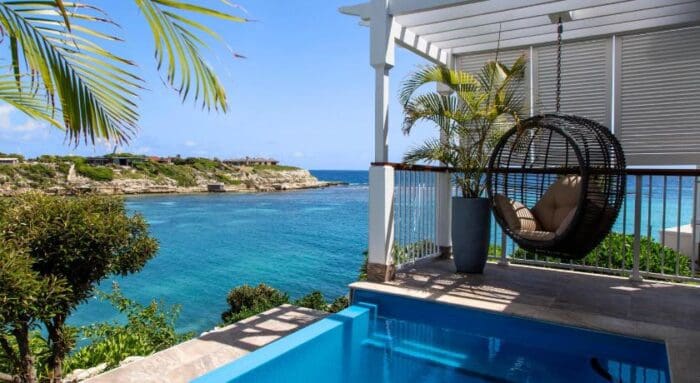 Hotel Class 5*
Hammock Cove Antigua is an all-inclusive resort with a laid-back atmosphere. The location of this place is just stunning. All 41 villas have a spectacular view of the Caribbean sea, floor-to-ceiling windows, and private plunge pools. You'll also have a personal guest ambassador who you can refer to if you need anything.
The resort doesn't have any evening entertainment venues. But that's what it is about. Tranquility in every possible sense. And with the selection of spa treatments, it's an ideal place to have a soulful retreat for the mind and body.
It's the newest resort on the island, but its immaculate service, high-level gastronomy experience, and breathtaking views make it one of the best hotels in Antigua.
The price per night starts from $1,200.
Antigua and Barbuda Travel Entry Requirements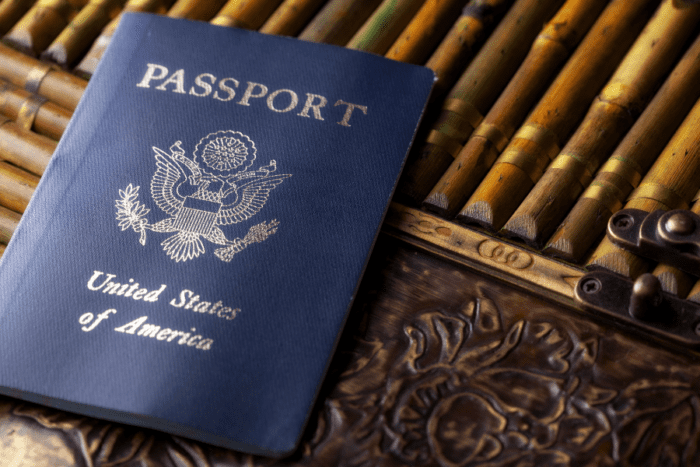 To make sure that you are fully prepared for your vacation in Antigua and Barbuda, let's have a quick look at the entry requirements. The good news is that Antigua and Barbuda health authorities decided to ease entry rules.
According to the Barbuda travel advisory, fully vaccinated passengers can enter the country without showing a negative certified PCR result. You should have one of the vaccines accepted by the Ministry of Health, Wellness and the Environment of Antigua and Barbuda. However, passengers with symptoms must take rapid antigen tests at their own expense.
Unvaccinated arriving passengers must take the RT-PCR test three days in advance or rapid antigen test 24 hours before the flight. Those who knowingly present false declarations will be subject to a fine.
Once you arrive at the Bird International Airport in Antigua, you must also fill in the health declaration form. Port Health Authorities will also screen your temperature. We recommend repeatedly checking information about the entry requirements before your international travel on the official website of Antigua's local authorities.
Also, don't forget to buy medical insurance for yourself and your family, especially if you decide to visit Antigua during the hurricane season. For any emergency assistance, contact the Embassy of your country.
Traveling to Antigua: FAQs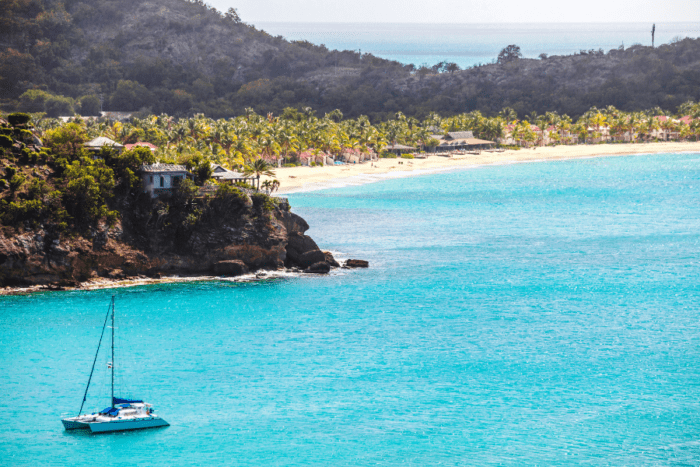 What to Do in Antigua?
Whether looking for a peaceful getaway or an adventure of a lifetime, Antigua and Barbuda is a great destination.
Gorgeous beaches with multiple water sports activities are the island's main highlights. But tasting Caribbean delicacies, trying a zipline ride, and going on a hike are some of the things that you should include on your bucket list for sure.
Where to Stay in Antigua?
Luxury hotels in Antigua and Barbuda offer a unique experience. And if you want to have an unforgettable vacation, opt for an all-inclusive resort on the coastline.
Is Antigua Expensive?
The price of your holiday in Antigua will significantly vary depending on what kind of vacation you are looking for. Antigua is famous for its all-inclusive luxury hotels, the cost of which starts from $543 per night.
How Many Beaches Does Antigua Have?
Antigua and Barbuda have 365 iconic beaches for each day of the year.
Is Antigua a Good Place to Visit?
Antigua is a beautiful place for vacation, perfect for a luxury holiday.
Are Antigua and Barbuda Safe?
Yes, they are totally safe. You should follow ordinary precautions as you would in any other foreign country.
Do They Speak English in Antigua?
Antigua and Barbuda are English-speaking islands, and you don't need to worry about being misunderstood.
Are There Any Travel Restrictions to Antigua?
For permitted entry to Antigua and Barbuda, you must be vaccinated. Arriving passengers without vaccination must present verifiable documentation of the RT-PCR test or rapid antigen test. At the Bird International Airport, port health officials carry out temperature checks, and passengers fill in the health declaration form.
To Sum Up
Antigua and Barbuda is an excellent destination if you're looking for an exclusive vacation. But many high-net-worth individuals go one step further.
They move there because that's where they are treated best.
With its affordable living, attractive investment opportunities, and tax-friendly environment, Antigua and Barbuda are one of the best places for relocation.
Besides, its passport grants visa-free travel to 150 countries. Freedom to go anywhere you want without obstacles.
Our team of experts has helped more than 1000 high-net-worth clients to go offshore, lower their taxes, and enjoy global freedom. If that's what you're looking for, contact us, and we'll prepare a holistic plan for you to make it happen.