Dateline: Tbilisi, Georgia
Just the other day, I left $1,000 in cash on the table at a restaurant in Old Town in Tbilisi, Georgia. It was half an hour before I realized that the cash wasn't in my pockets.
When I realized what had happened, my lawyer calmly suggested that it could still be at the restaurant, called, and within five minutes they had walked my money over to his office across the street.
The experience showed me how the world really is full of great, honest people.
I shared this story on Facebook shortly after it happened and received so many interesting comments. One of the most intriguing comments of all was a graphic of the world's safety ratings index highlighting how post-communist countries stack up against "civilized" places like France, the UK, and the Land of the Free.
Not only did the majority of them do better than the US, but the US didn't even make it into the top half of the safest countries in the world. In fact, it came in just one place in front of Ghana and well behind many countries in the Middle East and Africa, including Israel, Kuwait, Jordan and Tunisia.
Even Moldova, a corrupt but intriguing place where no one says hello to you, had a higher safety ranking than the US. And Ukraine — a country in the middle of a war — did better than the USofA.
So what do these rankings mean for you?
For one, this is just confirmation that the US is not the idealized paradise where you can safely live or raise your children that some make it out to be.
On the other hand, just because South Korea is the safest country in the world does not automatically mean you will want to live there on a long-term basis. When you've made the decision to move offshore, there are other factors you will want to take into consideration when choosing where to live.
For what it's worth, here are my thoughts on some of the safest countries in the world.
A review of the safest countries in the world
1. South Korea
South Korea is definitely very safe. The safest, in fact. The weather isn't that great though and it's not such a great place for expats unless you WANT to feel different. People are nice, but you won't fit in.
2. Singapore
Singapore is obviously very safe, as well. I've spoken before about walking around with my Mac out in the open without a worry in the world, as well as the temptation to eat off the street because the place is so clean.
So, yes, Singapore is a great choice. The big disappointment is that it is so incredibly expensive. The city-state is best for spending a few days drinking Singapore Slings and opening a bank account. But I would never recommend living there.
3. Japan
Japan may be one of the safest countries in the world, buy I prefer to stay far, far away from it. I could quite literally write all day about the many problems Japan faces, from excessive debt, incompetent leadership, poor fundamentals, a complete inability to change, and many more undesirable qualities.
My advice? Stay away.
4. Hong Kong
Hong Kong is undoubtedly safe. If you have the money to live there, it's one of the best places to be on the planet. English is almost universally spoken and, if you're from an urban American city like New York, Hong Kong will remind you somewhat of home — just without as much crime.
5. Taiwan
Taiwan is the epitome of efficiency and is a great place in general. I would recommend it over Hong Kong and Singapore if you are planning on an extended stay.
6. Georgia
The country I seem to be praising day and night, Georgia doesn't disappoint when it comes to safety. My recent personal experience is backed up by the safety rating index, as well as many personal testimonies from those who commented on my Facebook post.
One person said they lost their wallet three times in Tbilisi and had it returned every single time. Another had their phone returned on numerous occasions after it had been left in a taxi. And someone's wife lost $7,000 of camera equipment (twice) and got it back both times.
Further on down the list, other former communist countries receive high rankings, including Estonia at number 10. From my visits to the country, Estonia certainly feels remarkably safe. And while my ancestral Lithuania feels less safe, it is still more secure than the United States.
What to do when your country is no longer safe
Speaking of The Land of the Free, it ranked 76th in the world Safety Ranking Index. I will occasionally get asked by people, who are undoubtedly in the US paradigm, what kind of weapon I carry. Now, I believe very strongly in self-protection, but it is easy to understand why such an intense paradigm exists in the United States.
It's the natural response to an insecure environment.
The impulse to carry a concealed weapon at all times is merely a reflection of the problems the US has with safety. Not to mention random police shootings or the high incarceration rate. To top it all off, the nation's capital is the most dangerous state in the country.
I've always been very clear about the fact that I'm not in favor of the notion to "stay and fight" in order to put "my" country back on the right path.
There are places in the world where peace and security already exist; where I don't have to worry about my right to bear arms in order to protect myself from criminals or a tyrannical government.
And I can make a life in these peaceful places starting today if I choose to do so.
If you're worried about safety in America, rather than staying and fighting the decline of the world's most recent empire, go out and find a country that offers you what you're looking for. When you want greater freedom, seek it out, rather than wait for circumstances where you're at to get better.
Vote with your feet and go where you are treated best. Go where you know you can create the life you want, free from adversity or fear.
If you're ready to do just that, apply for a Strategy Call to see if you qualify as one of the few individuals I choose to work with each month to design your personalized blueprint for greater safety and freedom offshore.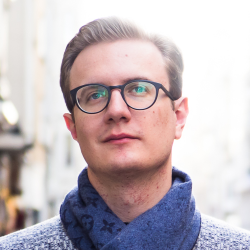 Latest posts by Andrew Henderson
(see all)