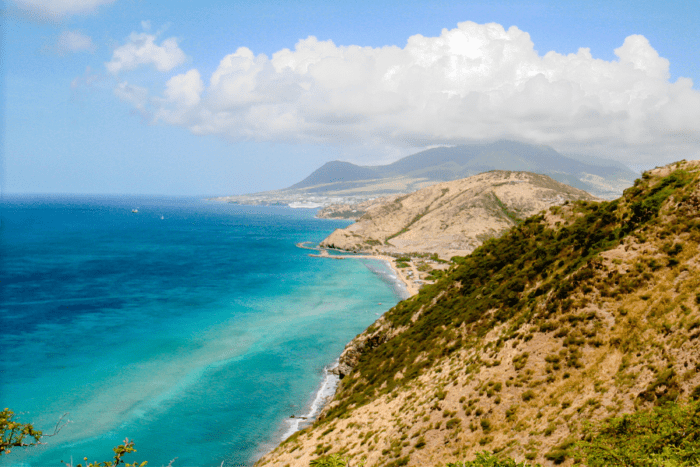 Caribbean islands may look alike. They all have blissful beaches, lush jungles, and crystal-clear blue ocean.
But they are far from being the same. And if we had to pick one Caribbean destination where to spend a vacation, that would be St Kitts and Nevis.
St Kitts and Nevis is an extraordinary and special place. Like Yin and Yang, these two volcanic islands perfectly complement each other.
Located in the West Indies, you can hardly find them on the map. But don't be misjudged by that. Despite their small size, St Kitts and Nevis have everything you need to have a fabulous vacation.
Are you planning to travel as a couple? Great.
With kids? Awesome.
Whoever you plan to spend your vacation with, in this St Kitts travel guide, you can find all the useful information for your trip. Where to stay, what to do, when to go, and how to have a great time.
So, breathe out.
Put away your weekly planner.
Pour yourself an iced tea on this hot summer day. And let's get started.
Why Visit St Kitts and Nevis?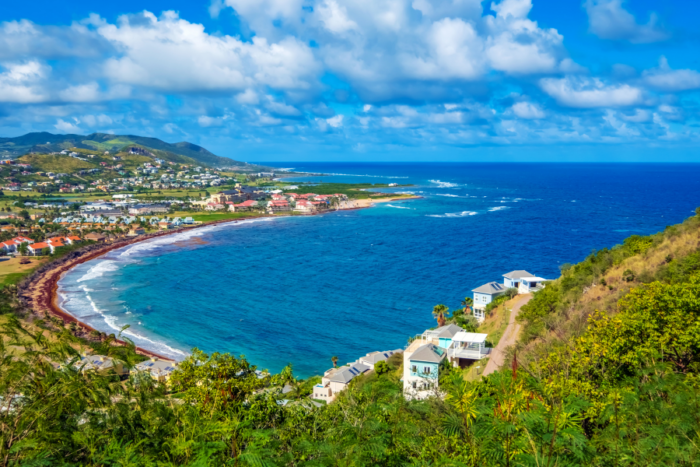 St Kitts and Nevis is a twin island nation. Namely, two islands but one state.
In the past, St Kitts and Nevis were sugar plantation islands. Like many other islands in the Caribbean sea, they have British and French heritage. Once you are there, you will see the touch of colonialism in architecture, culture, and traditional cuisine.
Not many people know about this idyllic destination, so it can become your perfect getaway. An unspoiled paradise where you can leave all your worries behind.
St Kitts is a developed and lively island (as lively as one tiny island can be). While its sister island Nevis is a wild jewel, famous for its coral reefs, untouched nature, and relaxing hidden retreats. A peaceful place you can relish without any tourist crowds.
What to Do in St Kitts and Nevis?
If you decide to go to St Kitts and Nevis, the first thing you should do is soak up the sun on the beach. The variety of beaches is excellent, including white-sand, black-sand, and rocky options.
For that reason, we included St Kitts and Nevis in our Nomad Beach Index ranking as one of the world's best beaches.
St Kitts and Nevis Beaches for Families
Families with kids can enjoy their time on Cockleshell and Reggae Beaches.
St Kitts and Nevis Beaches for Couples
While couples or wild spirits who prefer to spend time away from others' eyes would love Sandy Bank Bay and Dieppe Bay.
Other Activities in St Kitts and Nevis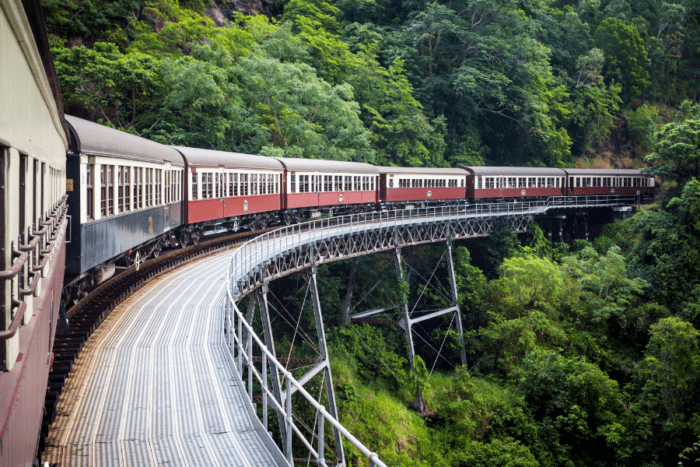 But St Kitts and Nevis can offer you more than just lying on the beach with a cocktail in your hand (which we believe is what most people actually want to do).
A plethora of other activities includes snorkeling, hiking, watching dolphins from the boat, taking a unique ride on a Kitts scenic railway, and so much more. Something that you can enjoy with your kids or as a couple.
Don't miss a chance to learn more about the islands' history by visiting the sugar plantations, Independence Square, and Caribelle Batik on the Romney Manor. The latter functioned as a shelter for British settlers and a sugar plantation. The building stayed abandoned for some time until one British businessman bought it and turned it into a textile factory and a gift shop.
The mighty Brimstone Hill Fortress, a UNESCO World Heritage Site, is another must-see site worth adding to your bucket list.
How to Get to St Kitts?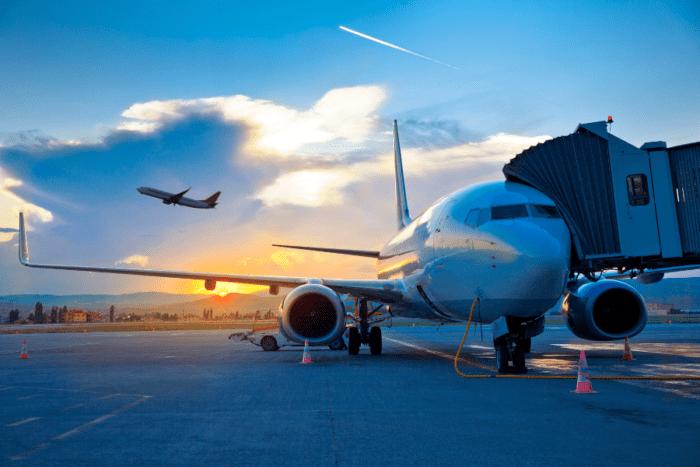 Reaching St Kitts and Nevis from the U.S, Canada, Australia, or Europe won't be a problem. Plenty of direct flights, charter, and transit flights will bring you to Bradshaw International Airport in St Kitts.
If you decide to stay in Nevis instead of St Kitts, go to the St Kitts ferry terminal. Take a ferry, and in 45 minutes, you'll be in the main city of Nevis, Charlestown. The ferry ride from one island to another is one of the most gorgeous crossings in the Caribbean sea.
Where to Stay in St Kitts and Nevis?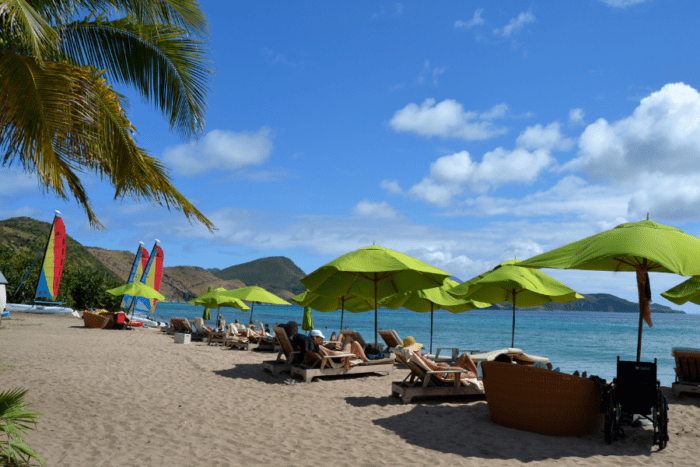 Due to its past, St Kitts and Nevis have many plantation homes that were reconstructed into "gingerbread" cottages. Located in a tropical rainforest, these boutique guesthouses can be an excellent option for both families and couples.
The two islands are also famous for their beachfront resorts, fancy hotels, and superb villas in the Caribbean region.
So, whether you prefer budget-friendly or luxurious accommodation, St Kitts and Nevis have a great variety to choose from.
Accommodation for Families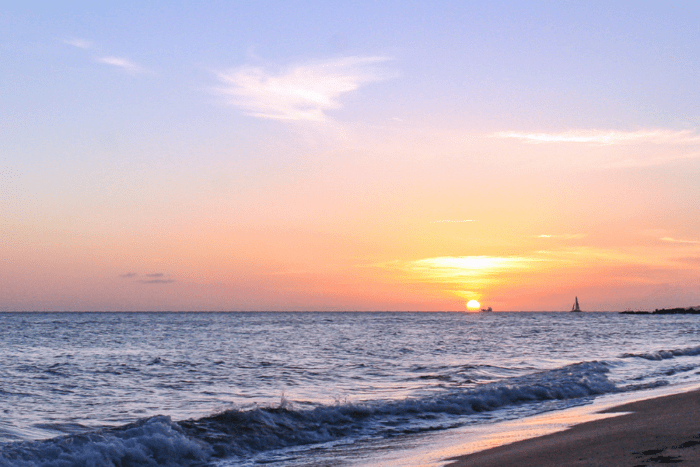 If you spend a vacation with your kids, family-friendly guest cottages, hotels, bungalows, and resorts are your way to go.
Those places usually are near the beach, have restaurants, and offer various activities such as horseriding or hiking trails to make your family's stay as comfortable and eventful as possible.
Sandy Point Town in St Kitts and New Castle in Nevis are amazing family locations.
Accommodation for Couples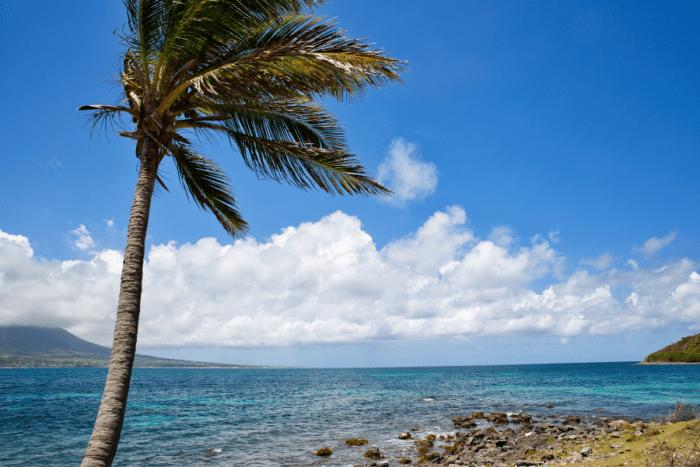 If you visit St Kitts and Nevis as a couple, you can choose from beautifully designed resorts on the coastline, peaceful cottages, and romantic villas.
You can stay in St Kitts capital Basseterre to enjoy a lively Caribbean atmosphere. Or, if you're looking for a relaxing getaway, consider staying in Cockleshell Bay.
Food in St Kitts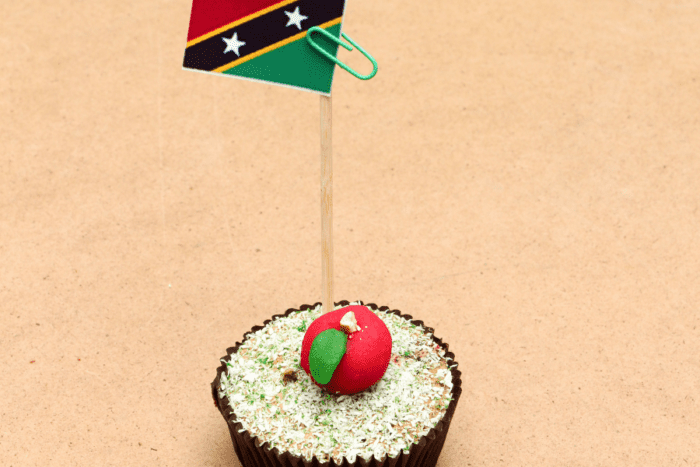 Are you a foodie? Then St Kitts and Nevis will be your happy place.
Surrounded by the Caribbean sea from one side and the Atlantic ocean from another, St Kitts and Nevis cuisine is predominantly seafood and fish.
A lobster, a luxury meal in the rest of the world, in St Kitts, is an affordable meal. Almost every restaurant has it on its menu. And it's more than just delicious. It's… delectable.
Another traditional seafood you shouldn't miss is fish tacos and conch fritters.
But if you're not a fan of seafood, there are meat options too. Pork with mango sauce, goat meat, BBQ. A pure delight in every bite.
St Kitts and Nevis will also be loved by vegans. Try out the conch chowder, a creamy soup with veggies and garlic served with a piece of bread on the side. Different variations of smoothies, juices, vegan burgers, and wraps are infinite. All delicious in any shape and form.
For a traditional Caribbean-style meal, head to the Shipwreck Beach Bar, which is on the southeast side of the peninsula.
And if you're curious to try a traditional drink of the islands, go for Ting with a Sting. It's a rum-based cocktail mixed with grapefruit juice and lime. It's refreshing and can be found all over the Caribbean region. But the version of St Kitts and Nevis is acknowledged to be the best.
Is St. Kitts and Nevis Expensive?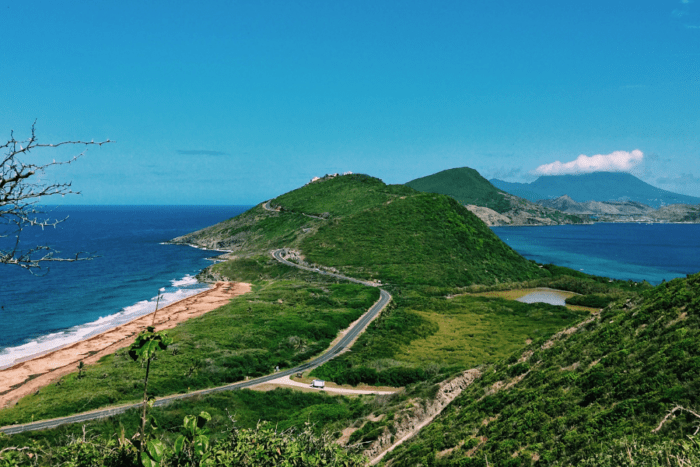 St Kitts and Nevis are not the cheapest destinations among the Caribbean islands. But the total cost will solely depend on your preferences.
Are you planning to stay in an all-inclusive resort or prefer to eat out every evening? Do you want to join outdoor activities, or is staying on the white-sandy beach under the palm your only wish?
To give you an idea about prices, here are some numbers.
One week of staying in St Kitts and Nevis is around $1,700 per person. At least. But, again, everything depends on your priorities. If you travel on a budget, you can spend less. And, if you prefer a deluxe vacation, you can easily spend way more than that.
Going on a vacation with a family can cost you from $1,200 to $19,000+. The first price is for one of the family-friendly hotels after you compare prices. Just accommodation, no food included. In contrast, the latter price is a premium villa with a stunning coastline view.
When to Visit St Kitts?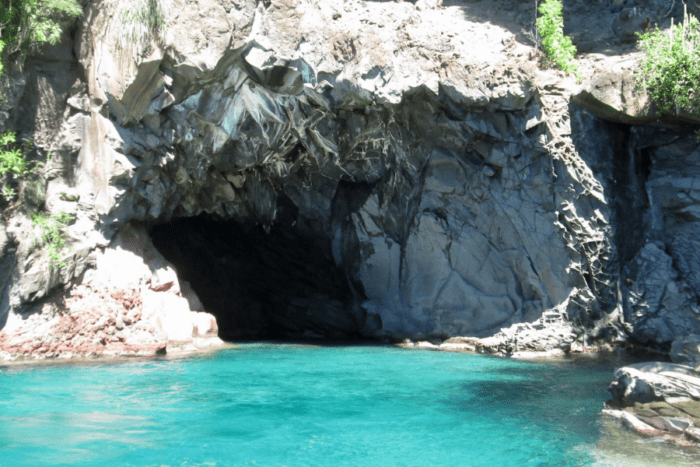 Even though St Kitts and Nevis have a tropical climate with good weather all year round, you should be aware of some pitfalls.
If you want to travel to St Kitts and Nevis from June to November, change your plans. It's hurricane season when the weather gets extremely unpredictable. Starting from July, you can expect heavy rains at any time. During the hurricane season, it also gets unbearably humid.
The best vacation time in St Kitts and Nevis is the dry season. Namely, in March and April. You can also come in the wintertime, from December to February but be ready that day temperature won't be above 80 degrees Fahrenheit (26 degrees Celsius).
Travel Insurance and Safety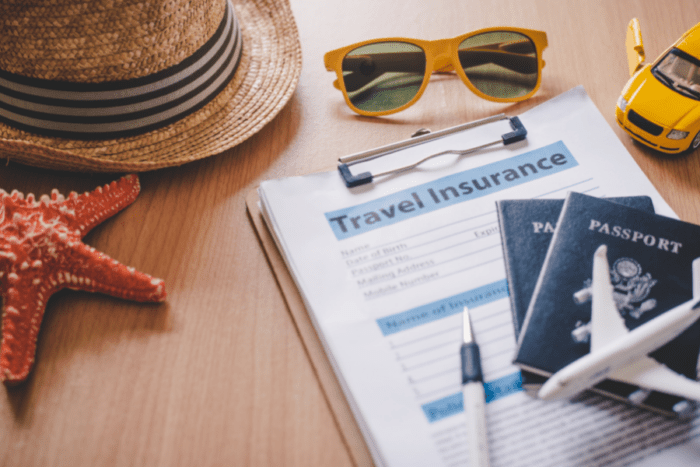 St Kitts and Nevis is a safe travel destination open to tourists. You should take the standard precautions that you would in your hometown. For instance, don't leave valuables unattended or walk alone on the beach at night.
Before going on a vacation, don't forget to obtain travel insurance for you and your family.
When you arrive in St Kitts, remember to take a licensed taxi. Or, if you decide to rent a car instead, keep in mind that you should drive on the left side.
To follow the latest travel requirements, check the information on the website of the Kitts tourism authority.
St Kitts Travel Guide for Families and Couples: FAQs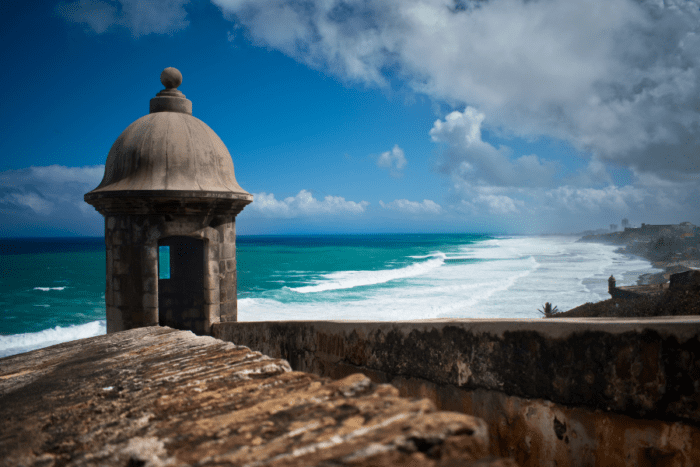 Is St. Kitts Worth Visiting?
Absolutely yes.
St Kitts and Nevis are gorgeous Caribbean destinations that would suit both families and couples. With an abundance of spectacular beaches, tasty food, and multiple outdoor activities, it's a perfect place to stop and relish every single moment.
Is St Kitts Cheap?
Your vacation expenses will solely depend on your preferences. You can have a budget-friendly vacation as well as a luxury one.
What Currency Does St Kitts Use?
The official currency of St Kitts and Nevis is the Eastern Caribbean dollar.
What Food Is St Kitts Known For?
St Kitts and Nevis are known for their seafood delicacies, such as lobster or conch. Fish tacos are another must-try food that will leave you speechless. Vegan and meat options of high quality are also loved by both locals and tourists.
Is St. Kitts Safe?
Yes, St Kitts is totally safe.
When Is the Best Time to Visit St Kitts?
March and April are the best months to spend a vacation in St Kitts.
To Sum Up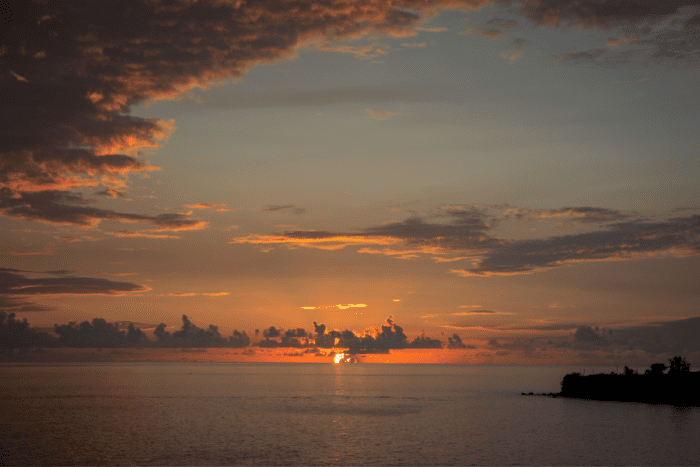 St Kitts and Nevis is not just a wonderful traveling destination. It's a great place for relocation.
Have you ever thought about living a nomadic lifestyle with children on a Caribbean island? Or, as a young entrepreneur, maybe you are looking for a way to reduce taxes and enjoy more freedom.
If the answer to one of these questions is yes, then St Kitts and Nevis could be your place.
They have one of the cheapest Caribbean passports and the oldest Caribbean citizenship by investment. If you want to learn more, we also have an ultimate guide to St Kitts and Nevis citizenship by investment.
At Nomad Capitalist, we always say that you should go where you're treated best.
We know. It may sound like a mission impossible in the beginning. But with Nomad Capitalist, you'll be like Tom Cruise in the movie, meeting the target fast and efficiently.
Our team has helped more than 1000 high-net-worth individuals to protect assets, find new investment opportunities, get a second citizenship, and, most importantly, get the well-deserved freedom.
If you feel this is exactly what you need, contact us, and we'll make it happen.