Egyptian citizenship by investment is a niche program, primarily for people who want to either invest in Egypt specifically, or for investors looking to gain a foothold within the Middle East and/or African market.
While Egypt's program might not be suitable for everyone, it is an option for those looking for a fast-track citizenship by investment program that's also readily transferrable to dependents.
Obtaining Egyptian citizenship may be worth considering if you are looking to gain citizenship in a foreign relatively country quickly, with minimum fuss.
In this article, we take an in-depth look at Egypt's program, with details on how to apply and the different investment options available. You'll also learn more about Mister Henderson's own thoughts on the pros and cons of the program, and living in Egypt in general.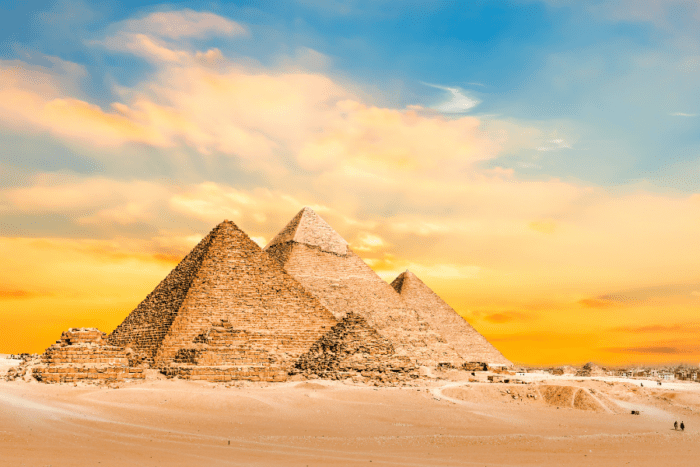 Egypt – country profile
Egypt is a North African country of over 106.8 million people located on the southern edge of the Mediterranean sea. It borders Libya to the west, Sudan to the south, and Israel to the east.
Egypt can be described as either Middle Eastern, Mediterranean, or African, though the most accurate description is to say it is a fusion of all of those things.
The capital, Cairo, is one of the largest cities in Africa while the coastal city of Alexandria enjoys a reputation as a vital hub of trade and culture that spans millennia.
A rich history
Egypt has always been a resource-rich country. This made it an irresistible target for imperial ambition, from the Ancient Greeks and Romans, through to the Ottomans, the French, and finally the British, until the country gained independence in 1922.
Egypt continues to attract interest from abroad in the form of tourism and foreign investment and, while it may not have the most stable economy in the world, remains an important crossroads in global trade.
Case in point; when a single ship got accidentally lodged in the Suez Canal, as happened back in 2021, it had a catastrophic effect on the global supply chain, costing hundreds of millions of dollars per day.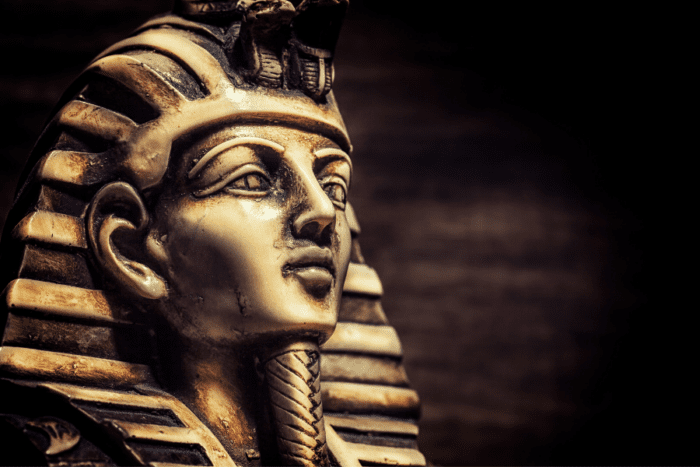 Egypt's Economy
Egypt's currency is the Egyptian Pound. In 2016 the Egyptian government took steps to devalue the currency and allowed it to float as part of an IMF assistance program.
Although the currency exchange rate continues to rise and fall against the dollar, overall Egypt remains an affordable destination for Westerners.
As a result, there are also some property bargains to be had though, as we have previously stated, issues with the Egyptian local currency and other structural issues mean, "you'll need a strong stomach to get involved as an investor."
Luckily, we have an extensive experience in this area, so if Egyptian property is something that is of interest to you as a part of our international asset diversification strategy, do get in touch, and we can look at real estate investment options.
Because there's still plenty of hidden treasure in Egypt – provided you know where to dig.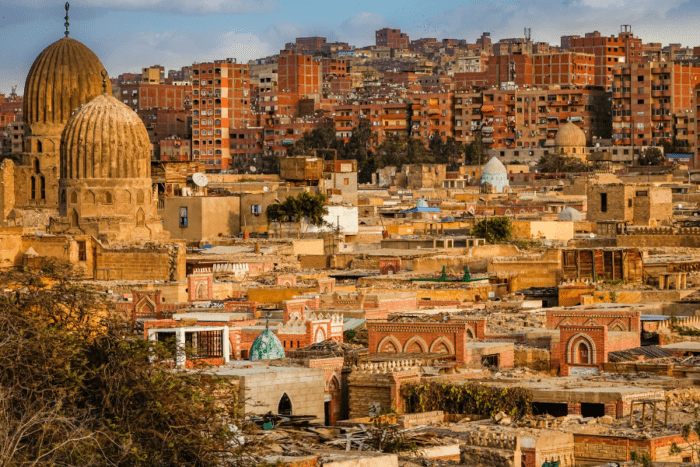 Living in Egypt – pros and cons
Not sure whether living in Egypt is for you? In this short video, Mr. Henderson discusses the pros and cons of living in Egypt, why it's less suitable as a long-term destination, what the drawbacks are versus some other aspects, which he found pleasantly surprising.
Residency by Investment in Egypt: Mr. Henderson's Take
Before we go into more details about the Egyptian citizenship by investment program, you may first want to watch Mr. Henderson's own take on it. In this video he delivers a candid assessment of the pros and cons of the program to help you decide whether this is the program for you, or whether you'd be better off looking at other citizenship by investment programs instead.
Egyptian citizenship by investment – pros and cons
The Egyptian citizenship by investment program is hardly optimal. It's pricy for one thing, especially compared to what other countries are offering. And unlike many of those countries, Egypt is also not a tax haven, so there are no obvious tax benefits.
As an E-2 Treaty country, citizens of Egypt have the right to travel to, and reside within, the United States for up to five years if they opt to invest in an approved American business.
Of course you will still need a visa first to travel to the US. In fact, that applies to most countries, with 192 countries in total requiring some form of visa for Egyptian passport holders.
So unless you're planning on doing a lot of travel to other African countries, obtaining Egyptian citizenship won't provide any travel advantages whatsoever.
What Egyptian citizenship by investment does have in its favor, however, is simplicity.
You pay the governmental fees from your home country and you have the flexibility of being able to pay with funds transferred from either a personal bank account or from a business bank account abroad.
This flexibility extends to your family as well. Dependents can be included under the application and they will automatically gain Egyptian nationality. This citizenship is inheritable, which means your descendants can also obtain Egyptian nationality.
The entire process, from the initial payment of government fees to the final receipt of your citizenship documentation, takes around six to nine months.
Egyptian citizenship by investment – methods
The four methods to gain citizenship by investment in Egypt are:
Donation
Real Estate investment
Company investment
Bank Deposit investment
The first requires you to purchase specific, government-approved property, the second allows you to invest in a company in Egypt and the third involves a non-refundable contribution, essentially a donation, to the Egyptian government. There are also two different bank deposit options, for a duration of either three or five years.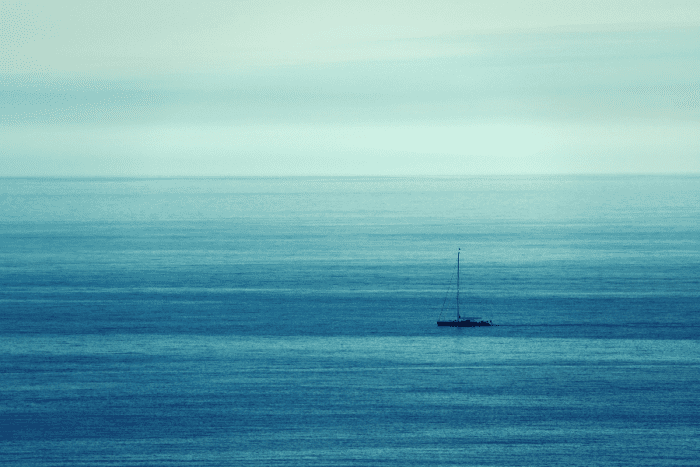 Citizenship by donation
Citizenship by donation is a one-and-done deal. It involves making a non-refundable contribution to the Central Bank of Egypt worth $250,000.Paying $250,000 for what is essentially a bad Tier C passport is not for everyone, though others may view gaining citizenship as highly advantageous. Egypt is the most populated country in the Middle East and Africa's third largest market overall. This goes quite a way toward explaining why Egypt's citizenship by investment program does have plenty of takers.
Real Estate investment option
The main limitation here is that you are restricted to buying from a list of government-approved properties.
The upside is that there are many different types of government-owned properties available, so you can choose the location and you are free to buy more than one property if you so wish.
These government-owned projects include a range of residential, commercial, and even industrial properties. You also have the option to buy either a completed property or the land on which a government project will be built. The property's price may be somewhat higher than what an Egyptian citizen might pay, but at least it's government guaranteed.
To avail of this program, you will need to make a minimum investment of $500,000. This amount must be paid in full, though if the government-owned project you want to buy is worth more than this amount, you are then able to pay the rest in installments.
Any property you buy under this program must then be held for five years.
If, during those five years, you obtain Egyptian citizenship through other means and wish to sell the property you will automatically be transitioned to the citizenship through donation option, meaning you will have to make a non-refundable donation of $250,000 if you wish to retain your citizenship.
Company investment option
Egypt offers two different methods of company investment, investing in a previously established company, or a company establishment option.
Investing in an already established company has the obvious benefit of speed; you automatically get a stake in a ready-made company with no formation requirements. Though the obvious downside of this method is autonomy. So if the investor wishes, he or she can also form a new company.
Either way, the minimum investment amount is $400,000 and the investor must have at least a 40% stake in the company. There is no requirement to have an Egyptian partner in the business but you will need to set up a company bank account.
The $400,000 must then be deposited in your company's bank account as company funds for a minimum of five years. If, during the course of those five years, the company declares bankruptcy the investor automatically defaults to the citizenship by donation option, and must therefore pay $250,000 to retain their citizenship.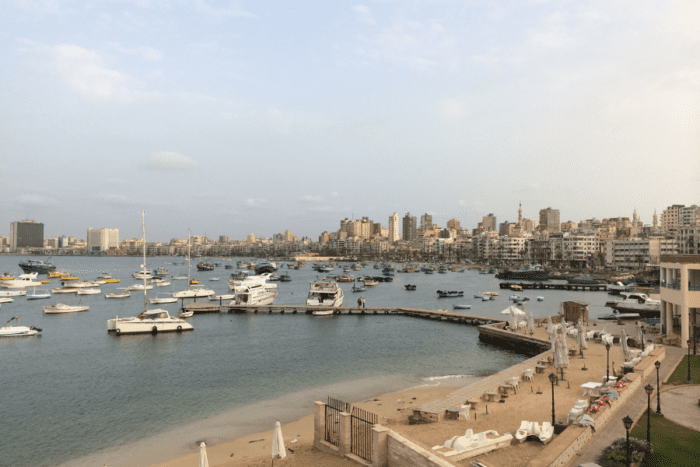 Bank deposit investment option
Egypt's bank deposit investment program is an ideal option if you are looking to gain citizenship without making an actual investment, though, of course, it does tie up your funds for a long time.
The process involves a bank transfer to the Central Bank of Egypt. The bank deposit hold period depends on which option you choose
Option A: Deposit $750,000 for a period of 5 years
Option B: Deposit $1 million for a period of 3 years
Once the chosen holding period has elapsed, these bank deposits are then refunded, interest-free, in Egyptian Pounds.
As mentioned, Egyptian Pounds are in a continuous state of flux and what makes this method more unwieldy is the fact that the rate you get is the lowest one from either:
The exchange rate from the time of donation or
The exchange rate at the end of the holding period
As with the other options, if you decide to withdraw your funds before the holding period you must then make a $250,000 donation to keep your citizenship.
Even though technically you're not spending any money, having $750,000 or $1 million of your money tied up in a developing country for years at a time is a big ask.
Especially if you consider that $750,000 could also get you a golden visa in Malta in the space of a year, giving you one of the world's best passports with full access to the EU and Schengen Area.
So the obvious question…
Is Egypt's citizenship by investment program worth it?
For the majority of our clients, who come from Western countries, the answer is probably no.
This is a niche program, aimed primarily at those looking to invest in Egypt specifically or gain a foothold in the Africa/Middle East region generally.
So unless this is specifically your intention, it's safe to say that this program is probably not for you. In which case you are advised to look at similar programs elsewhere.
If, however, the above describes your intention perfectly, then this is an option to consider. It might not be the best program out there, but as a country, Egypt certainly has potential.
The real estate market, while not for the faint of heart, has a lot of potential. Egypt also enjoys an enviable position at the nexus point of Europe, Africa, and Asia.
Combine this with its well-educated and tech-savvy population, and Egypt could well be the perfect place to set up your company's EMEA headquarters.
Egypt Citizenship FAQs
Can my family also get Egyptian citizenship?
Yes. With Egypt's CBI program you can become a citizen within 6 to 9 months. With Egyptian citizenship obtained, your family members can also then become Egyptian citizens.
Children under the age of 21 can automatically gain citizenship while your spouse can obtain citizenship after two years.
Does Egypt allow dual citizenship?
Yes. Egypt is one of the countries that allow dual citizenship.
So, provided that your home country also allows dual citizenship, you can hold Egyptian nationality without having to give up your original nationality.
Egyptian citizens who wish to obtain second citizenship are permitted to do so but will first require approval from the Egyptian government. (The exceptions to this are the Egyptian president and prime minister, and their family members who must remain sole citizens of Egypt.)
Do any other Arab countries offer CBI programs?
Jordan has a similar program though we feel it is unnecessarily expensive for what it offers. So if obtaining citizenship in an Arab country is your goal, Egypt's offering is probably a better option.
If, however, the goal is not to obtain citizenship, but rather to gain the ability to do business within the Arab world as a resident, then we would urge you to take a look at the UAE Golden Visa program first.