Invest a minimum of €512,000
Get residence in Europe in 4-6 months
Get a European passport in 2 years
Not many people know that Bulgaria has an investment immigration program that offers its applicants residence and fast-tracks them to European citizenship. 
And those who do know wish that it would stay this way. They'll get to keep the country and its investment opportunities all to themselves.
Bulgaria's program actually makes up a tiny sliver of the €5 billion European investment immigration industry – just over 200 people have applied for it to date. 
That might be because the Bulgarian government doesn't have a website for the program, nor does it market it. 
Talk about privacy and having a low profile.
If those things are important to you, you'll be glad to know that Bulgaria doesn't publish the names of its applicants or residents either. 
This obscure program is actually a hybrid one – a residence-to-citizenship by investment program that offers a chance to become a European resident in two short years and for the best price too. 
At the same time, investors might be put off by how shrouded in mystery the program is. We're here to pull back the shroud to dispel myths and tell you exactly what the program entails. 
Do you think you would want to give it a chance and invest in risk-free government bonds in this southeastern European nation? Then read on to find out more. 
In this ultimate guide, we will tell you everything that you need to know about Bulgaria's residence and citizenship by investment programs. 
This guide will cover: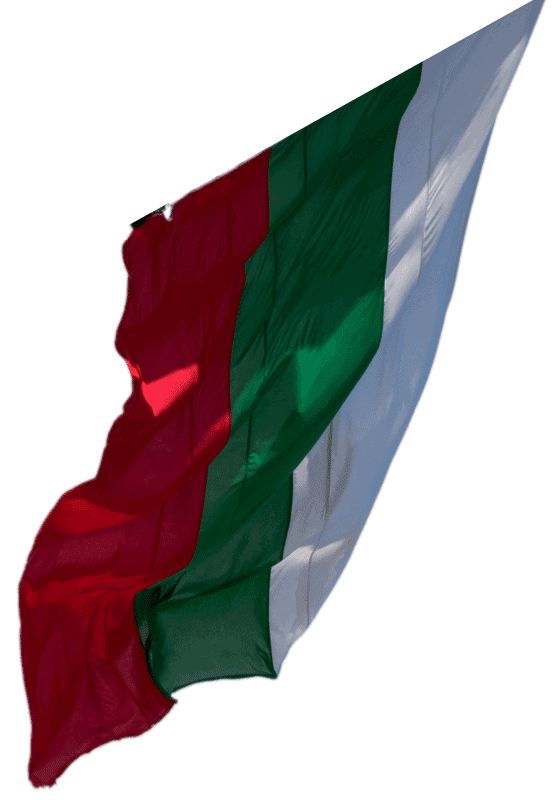 First things first. 
Before you dive straight into applying for residence in Bulgaria, you should take the time to learn a bit more about other residence and citizenship by investment programs and how to avoid scams and fake programs. 
Here are some other articles and videos to help you:
Why Bulgaria?
When you think of second residencies and passports, odds are you think of places like Cyprus or Dominica where you can get citizenship in a matter of months. 
So, why would you want a Bulgarian passport?
Frankly, that's a fair question. There are cheaper residence programs (but not citizenship programs) in Europe. 
You'll need to spend over €500,000 just to get your foot in the door, and if you want to fast-track your citizenship, you will spend double that amount. 
And even if you decide to expedite the process, it will still take two years for you to get a Bulgarian passport.
Bulgaria also does not appear to be all that special at first glance. 
In many regards, Bulgaria is distinctly middle-of-the-road. The Index of Economic Freedom assigns Bulgaria a rating of 68.3, which ranks it 23rd among 44 European countries and 47th in the world. 
Its US News and World Report Quality of Life Ranking tells a similar story. Bulgaria ranks #31 out of 80, sitting right in the middle along with India, Thailand, and Croatia.
Bulgaria is also a member of the European Union, which is both a benefit and a drawback in a sense. The plus side is that you'll be able to travel freely and invest in property throughout the EU.
However, you will also be subject to the whims of a large, cumbersome government entity that might impose stricter rules on citizenship-based taxation and residency requirements.
Despite these issues, Bulgaria can be an attractive option for residence and/or citizenship by investment.
With its rich history, proud culture, and stunning scenery, planting a flag in Bulgaria can be quite worthwhile if you're willing to go through the process. 
Doing Business in Bulgaria
Bulgaria straddles the tenuous border between Eastern and Western Europe. 
On the one hand, the country has opened its doors to the West through EU membership, on the other, it still has deep historical ties to Russia and the Commonwealth of Independent States, which comprises much of the former Soviet Union.
If you are interested in doing business in either sphere or both, Bulgaria could be the perfect fit. 
You could have access to the zero-tariff European Union market, which has a giant population of 500 million, plus access to the zero-tariff Turkish market with a population of 80 million. 
If your business hinges on logistics and distribution, you'll be glad to know that Bulgaria offers five pan-European road corridors, four major airports, as well as the seaports of Varna and Bourgas.
And if you couldn't care less about logistics, then perhaps some of Bulgaria's international clout would persuade you? 
There has been a Bulgarian Head of the IMF, a Bulgarian Head of UNESCO, the founder of the US-based fintech unicorn Robinhood is Bulgarian, et cetera. 
Plus, Bulgaria is a destination that's known for its science and technology scene. And the cost of doing business is quite low, as Bulgaria has some of the most favorable tax rates in Europe. 
Business aside, the country's political and economic scenes are stable. It's currency – the Bulgarian lev – is pegged to the euro, so there won't be any nasty surprises when you go for Bulgaria's residence. 
What Is Bulgaria Like? 
Bulgaria is not the most well-known country on the planet. So, there's a good chance that you know nothing about Bulgaria and its culture. 
Consider this a little crash-course. 
Bulgaria, or the Republic of Bulgaria if we're keeping things official, is a state that is nestled in between the Black Sea on the east, Greece and Turkey to the south, the states of Macedonia and Serbia to the west, and Romania to the north. 
Bulgaria's history is rich and fascinating. Throughout its history, it has been part of the Roman Empire, the Byzantine Empire, the Ottoman Empire, and spent many centuries as the independent Bulgarian Empire. During the 20th Century, it was part of the Soviet Bloc.
Bulgaria is also the birthplace of the Cyrillic alphabet, which is used in many Eastern European languages.
Some people may seriously consider the possibility of becoming a resident of Bulgaria for one reason alone: the country's breathtaking beauty.
It has ski slopes that are as fantastic as its sandy beaches. This means that you'll be able to spend a day enjoying top-quality Alpine skiing and still make it to the coast in time for a sunset dinner.
Bulgaria's diverse and scenic landscape also means that you have a great variety of options to choose from when deciding on your official second residence. Whether you dream of owning an Alpine ski villa or a condo by the beach, you'll have plenty of options in Bulgaria.
But it's the Bulgarian people that truly make the place special. 
Though a bit gruff, they are welcoming and extremely proud to show off their heritage and culture, Bulgarians are highly educated and many are multilingual too. 
Who Should Consider the Bulgarian Residence-to-Citizenship Program?
The Bulgarian residence by investment program is not for everyone, but it is one of the easiest countries to get into in Europe. 
This makes it an attractive option for someone looking to add an EU residence and an eventual passport to their portfolio without any cumbersome language or residency requirements.
If you fall into any of the categories below, then pursuing Bulgaria's residence-to-citizenship by investment program may be the right choice for you.
1. People Who Do Business in the EU
Bulgaria is an attractive option for business people who want an EU passport without much hassle.
US citizens who frequently do business in the EU, for example, may want to invest in an EU residence-come-passport to ensure visa-free access to the Schengen zone and other EU countries. 
Since the EU has recently eliminated visa-free access for US citizens, a second passport from the EU may give US business people the peace of mind that they need knowing that they will always have visa-free access to EU countries.
And while Bulgaria does not currently belong to the Schengen zone, it won't be long before they do. Getting a passport now means you'll automatically have access to that benefit once it is available.
2. Emerging World Citizens 
Emerging world citizens from places like China or Russia can often become frustrated with their "bad passports" that only offer visa-free access to a limited number of countries.
Unlike people from the US, Canada, or Australia who already have top-tier passports, emerging world citizens may not find much value in pursuing a second passport in somewhere like St. Kitts. 
While it can offer some improvement, it does not expand their horizons beyond a handful more of visa-free countries. 
People from countries with fewer visa-free options might then consider becoming a resident and a subsequent citizen of Bulgaria in order to get the increased opportunities that are available with a European passport.
3. People Looking to Renounce Their US Citizenship
If you are considering renouncing your US citizenship, you will find that one of the hardest things to let go of is the strength of the US passport. 
While you can cover a lot of ground with a solid passport portfolio, it's hard to give up one of the world's strongest passports.
However, with a Bulgarian residence and eventual citizenship, you can give up your US citizenship without giving up a solid passport. 
Bulgarian citizens have visa-free access to 170 countries, making it the 17th-strongest passport in the world.
If you're trying to renounce as quickly as possible, then that's certainly not a bad deal.
4. Anyone Who Wants to Live in Bulgaria 
The country's scenic landscapes and relaxed pace of life are certainly appealing to investors looking to escape from hectic and expensive international hubs like New York or Dubai.
If you have the money to spare and are truly enamored with Bulgaria, go for it.
However, before you pull the trigger, be sure that Bulgarian residence and citizenship is something that you really want.
Bulgaria's residence-to-citizenship by investment program may not necessarily be in your best economic interest, so if you do move forward with the process, be sure that your personal reasons are enough to justify the time and money.
Bulgarian Residence-to-Citizenship by Investment 
We've already mentioned that the Bulgarian residence-to-citizenship program isn't like other comparable programs. 
Usually presented as a citizenship by investment program, Bulgaria actually offers a residence by investment program with a fast-track option for citizenship. 
For the most part, applicants are only interested in the fast-track to a European passport, so we'd understand if you mistook it for a regular CBI program. 
It's certainly one of the cheaper ways to obtain EU citizenship for yourself and your family at the moment, so the appeal is obvious. 
And if you compare it to the naturalization timeline for any of the other residence by investment programs in Europe – the so-call Golden Visas – it's also the fastest.  
It's not as fast as the six months it will take to get citizenship by investment in Cyprus, but for a substantially lower investment of €1,024,000, you can get residence in Bulgaria and fast-track your citizenship to become a European citizen in just two years. 
If you don't want to pay more for the fast-track citizenship option, you can make a minimum investment of  €512,000 and get residence and the regular five-year timeline to naturalization.
Problems Plaguing the Bulgarian RBI Program
Established back in 2009 and reformed in 2013, some people believe that the program has no legal basis. That's absolutely not true. 
There are three pieces of Bulgarian legislation that outline the country's unique residence-to-citizenship by investment program: the Foreigners in the Republic of Bulgaria Act, the Bulgarian Citizenship Act, and the Investment Promotion Act.
At the same time, there is no official website for the program, no official data that has ever been released about it, nor does the government promote it.
This secrecy and low-keyness has led the Bulgarian residence by investment program to some problems. 
You could say the program was badly designed from the get-go. 
Most stability-seeking foreign investors are often alarmed at how unusual this program seems to be, even too good to be true. 
You see, the main idea behind any RBI or CBI program is to inject foreign investment capital into the economy. But Bulgaria's main goal was to boost its dwindling population numbers. 
That's why the government set up its residence-to-citizenship program to be extremely affordable, without considering the attractiveness of their country when it comes to actually residing there. 
And it turns out that investors ditch Bulgaria as soon as they receive their European passport. 
This has, obviously, led to no economic growth, no new jobs being added, and certainly no boost in population.
Plus, the government has been unable to advertise its program due to lack of funds, which has led to a vicious cycle of low numbers of applicants, low earnings, and no marketing budget.
The uptake has been so low that it has almost killed the program off. 
The final straw that made the Bulgarian government take some kind of action to save its RBI program was the EU Commission.
It criticized the Bulgarian program (and all EU investor immigrant programs, as it does), but it had the fortunate effect of pushing the Bulgarian government to change its program with hopes of making it sustainable. 
This means that there are multiple amendments pending, including faster processing times, the scrapping of the bonds option, and the strengthening of its due diligence process. 
It remains to be seen if these changes will pass through the legislative apparatus and be made a reality. 
The Alternatives To Bulgaria
While the Bulgarian residence-to-citizenship program will be a great way forward for some, other investors won't find it to be the right fit.
Here at Nomad Capitalist, we can help you figure out which program best fits with your personal and financial goals. 
But in the meantime, here are five residence by investment alternatives in the European Union that you might want to consider. 
Latvia. Like Eastern Europe? What about Latvia then, a northeastern European country that might be small, but packs a powerful investment punch? Invest €250,000 in the country's real estate, financial assets, or business, and you could gain access to the entire Schengen area – visa-free. You can get Latvian citizenship in 10 years.
Portugal. It's cheaper to get residence in Portugal than in Bulgaria. At just €350,000, you could become a legal resident of this country that will gladly see you invest in its real estate. Its charming culture and balmy climates rival those of Bulgaria. You can also apply for a passport after five years of being a resident. Read more about Portugal's program here.
Spain. Spain's RBI program has a similar price tag as Bulgaria's – a minimum investment of €500,000 is expected of all foreigners. However, what sets Spain apart is its large economy and worldwide status. The country needs no introduction, its economic and political currents are somewhat predictable, and its real estate is highly coveted. Get your Spanish citizenship after ten years. 
Greece. This is one of the cheapest RBI programs in the EU. You can invest €250,000 in Greek real estate to obtain residence there. One of the biggest leg-ups that Greece has over Bulgaria is that it has access to the Schengen area, so you could travel freely to anywhere without securing a visa first. Plus, Greece just has that Mediterranean charm that Bulgaria often lacks. You will be able to apply for Greek citizenship in seven years' time. Read more about Greece's program here.
Cyprus. Charming and sleek at the same time, Cyprus is dripping in immigration investors' money. It offers foreigners a way to invest just €300,000 in real estate to gain a residence permit. English-speaking Mediterranean island living, anyone? Life could be worse. Plus, the Cypriot residence eventually leads to citizenship too.
How to Become a Bulgarian Resident By Investment
Invest in Government Bonds
Invest BGN 1 million (€511,292) and hold for five years.
Invest in Bulgarian Shares or Stocks
Invest in a company listed on the Sofia Stock Exchange.
Buy Intellectual Property
Buy Bulgarian IP including trademarks, patents, models, etc. 
Fiduciary Investments
Set up a trust with a Bulgarian bank and hold for five years.
How to Become a Resident and Citizen of Bulgaria
Bulgaria has set out four investment options when it comes to its residence-to-citizenship program. Let's talk about each of them in more detail. 
1. Government Bonds
Bulgaria's RBI program might as well be called residence by bond investment, because it's the investment option that's most widely spoken about and chosen by foreigners investing in the country.
A minimum investment of BGN 1 million (€511,292) in bonds is required to become a permanent resident of Bulgaria – a financial asset class that's considered quite low-risk. There won't be any interest accrued, however.
You can buy the bonds at any financial institution globally; you won't need a local bank account or anything like that.
You will be able to get your bond investment back after five years if you've opted to go for the regular track path to citizenship. Fast-track applicants are able to offload their bonds after four years.
You can, however, remain a Bulgarian resident, not apply for its citizenship and hold your bonds for as long as you deem necessary. 
2. Shares/Stocks of a Bulgarian Company
Fancy something more exciting and riskier than government bonds? Then the stocks or shares of a company listed on the Sofia Stock Exchange might be just the ticket.
The same minimum amount applies – invest €511,292 in a Bulgarian company for four or five years and you'll be granted Bulgarian residence and eventually a passport too.
3. Intellectual Property 
This one is an interesting option. No other residence or citizenship program offers the opportunity to invest in intellectual property, but Bulgaria does. 
Talk about thinking creatively. 
Needless to say, Bulgaria has many highly educated and skilled professionals looking to make a living. 
So, if you want to buy patents, copyrighted objects, inventions, models, trademarks, or other types of intellectual property, you could fast-track yourself to European citizenship at the same time. 
A minimum investment of €511,292 is required. 
4. Fiduciary Investment 
You're also able to set up a trust account with a local Bulgarian bank of a minimum amount of €511,292.
The money must be kept in the trust for at least five years to be eligible for eventual citizenship. 
The Step-by-Step Bulgarian Residence Application Guide
Getting Bulgarian citizenship by investment is a relatively easy process. Once you submit your paperwork and establish a permanent residence in Bulgaria, you make your investment and you wait two to five years until you earn your citizenship.
Sounds simple enough, right?
While it's nowhere near as complicated as German or French citizenship, you still need to ensure that you go about it correctly to avoid getting caught in red tape.
That's exactly why we've prepared this step-by-step guide to getting Bulgarian residence and citizenship by investment.
1. MAKE SURE YOU QUALIFY
Before you make a beeline for your nearest Bulgarian Consulate, ensure that you fit the eligibility criteria that the country has set out. 
You must be: 
A non-EEA citizen

Of legal age (18+)

Able to provide proof as to where investment funds come from

A non-criminal offender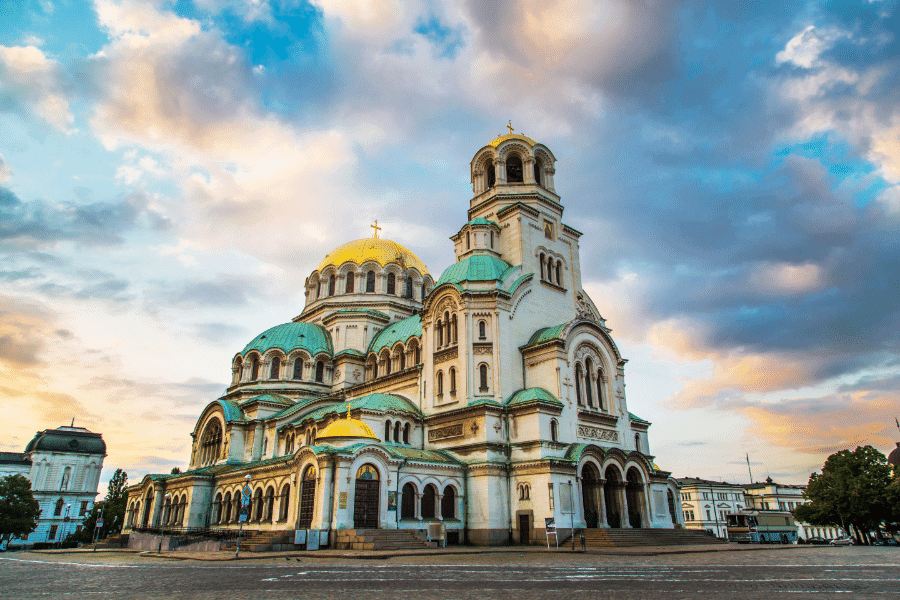 It's a pretty simple set of eligibility criteria if you ask us, especially when you consider that you can then choose the slow or fast-track to citizenship. 
Your immediate family members are also eligible to apply for permanent residence and the subsequent citizenship, if you so wish. 
Bulgaria will consider your dependent children (unmarried and under the age of 18) and your spouse (of at least five years) under the same application. Dependants will become eligible for residence and citizenship only after the main applicant has been granted his/hers. 
One more thing to note about spouses is that your marriage must be legally recognized in Bulgaria, which is a homophobic way of saying no LGBTQ couples are allowed.
So, what are the actual steps to obtaining residence by investment in Bulgaria? It's not overly complicated.
2. MAKE THE INVESTMENT
The next step is pretty straight-forward too. 
You will be required to make the investment that would qualify you for obtaining Bulgarian residence. 
The investment will need to be made in Bulgarian Lev, so you should take into consideration the forex fees too. If you divest, the money will once more be returned in Bulgarian Lev. 
Whichever investment you choose, you will need to obtain an official confirmation certificate, issued by the Bulgarian Investment Agency. This is a document that will be required to obtain your investor visa. 
This step usually takes a few good weeks, or a month if we're being generous.
You can finance your investment in three ways: 
1. Financing outright. Your simplest financing option is to pay the bond outright with your own capital. This way, you won't need to worry about interest rates or outside financing, and your money will effectively be held in an account that's locked for five years.
2. Financing through the Bulgarian government. If you choose this way, then all you will need to do is pay an up-front deposit, which is normally around $195,000. And, that's not including interest, which can add up to around $320K. Yet, it's a relatively safe loan since it's financed through official channels. 
3. Financing externally. You can also finance the bond in your home country or outside of Bulgaria. Bulgaria generally doesn't care much about where the money comes from – provided it's from a legitimate source.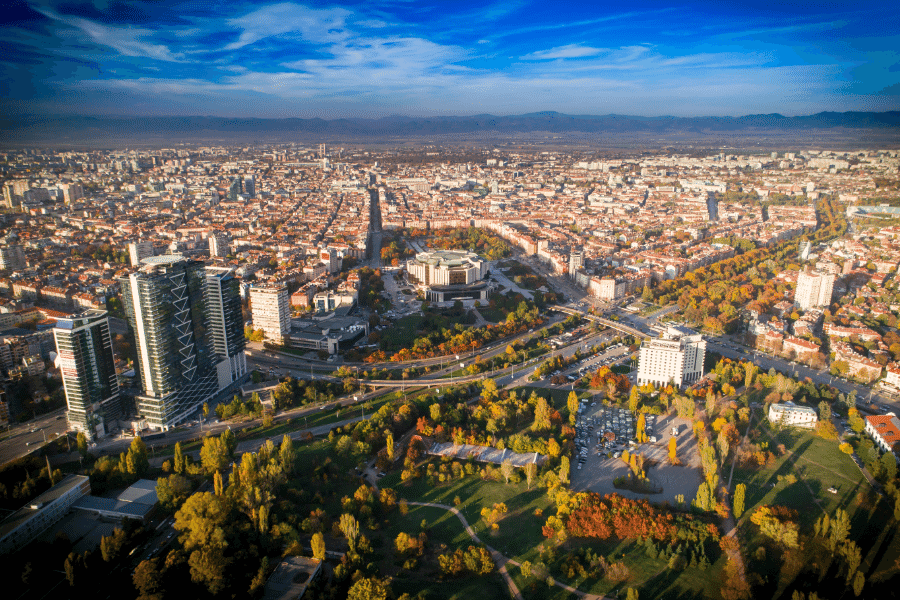 3. APPLY FOR AN INVESTOR VISA
You'll next need to locate your nearest Bulgarian Embassy or Consulate because applying for a Type D Investor visa requires you to be physically present. 
Basically, you will need to enter the country legally to deal with the remaining steps of your residence – not having a visa is not an option.  
The visa will be valid for six months after it's issued, so you must plan to visit Bulgaria in those six months. However, the sooner you go, the sooner you will obtain your residence permit. 
The Bulgarian Investor visa will normally take up to 35 business days to be issued.
Step 4. Become a Permanent Resident 
Pack your bags and get ready to see your new country of residence! If you've never visited Bulgaria before, this will be the first chance that you get. 
Once your visa is approved, you will be expected to make your way to the country to apply for your permanent residence card. 
You will need to fill out a rather complex application and present a whole bunch of legalized documents, including your criminal record certificate, marriage certificates, birth certificates, proof of funds, and so on.
The good news is that your permit will be issued to you within three business days. Then, in three months' time, your family will also obtain their respective permanent residence permits. 
As part of the deal, you will also receive your TIN (tax identification number, locally known as the EGN).
Step 5. Bulgarian Citizenship
The biggest draw of the Bulgarian residence-to-citizenship investment program is that it is the fastest way to obtain a European citizenship besides citizenship by investment.
Since it's really a hybrid program, not many people linger in the permanent resident stage.
There are two ways you can obtain citizenship:
Regular track

– you will remain a permanent resident for at least five years before you become eligible for citizenship.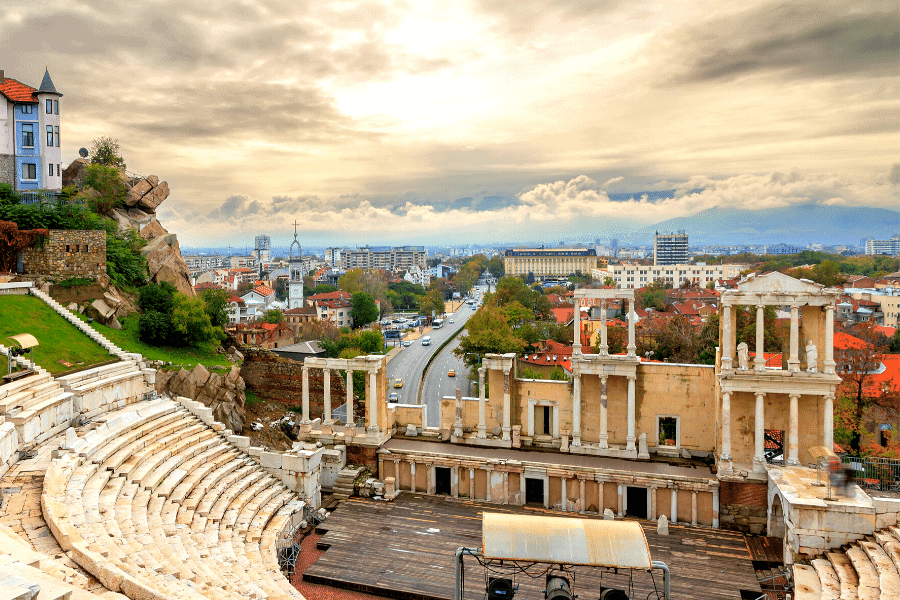 Fast track

– double your investment to a total of

€1,024,000

and you can apply for citizenship after just one year of being a permanent resident. 
While the regular five-year timeline to naturalization is still much faster than most other European programs, the vast majority of applicants go for the fast-track option.
The great thing about Bulgaria's fast-track option is that you don't need to decide right away. Since it's somewhat akin to a call option on a stock, you can invest the minimum amount up-front and then wait to see if paying the extra 1 million Lev is worth your while.
The processing time for citizenship applications is usually about a year. You can travel to Bulgaria's capital Sofia to apply, but you can also do so at your nearest Consulate or Embassy. 
From start to finish, you can expect to become a Bulgarian citizen in approximately 2.5 years. You will hold this citizenship for life, unless you fail to hold up your end of the deal and it gets revoked.
Exhibit A. Bulgaria has recently retracted the citizenship of eight people who obtained it fraudulently. All eight investors had gone for the fast-track citizenship but failed to make or maintain their investments. 
So, the valuable lesson here is that you should just comply with the rules that are set out and you will be able to obtain and maintain your Bulgarian passport without running into any issues.
Enjoy Residence and Citizenship in Bulgaria Like These Nomad Capitalists
"I never realized that a European citizenship could be so accessible. Thanks to the Nomad Capitalist team for pointing it out – I've got my fast-track second passport in just two years." 
Anton Semenov
"Expanding my business to Europe has only been possible by becoming a Bulgarian resident. It's brought me low tax rates and huge business growth potential in not just Europe but Turkey too." 
Jason Davis
"I love knowing that my family has an option for a place to go in Europe if conditions become unfavorable at home. And, we have this option for an extremely good price." 
Hu Yuhan
The Pros of The Bulgarian Residence Program
There are many factors to take into consideration when you're making the decision whether Bulgaria's residence-to-citizenship program is the right one for you, here are just a few of the positive points to consider:
It's a cheap program. You'll be able to invest in government bonds if you want to apply for Bulgarian residence, an investment that's fully recoupable once the holding period is over. Bulgaria offers one of the cheapest permanent residence programs in Europe, and the cheapest citizenship program. 
No residence requirement. Like all foreign investment programs, you won't have to actually reside in Bulgaria to maintain your residence permit there. Yet, unlike other programs, you won't have to become a tax resident to work towards obtaining citizenship – that's major. You will, however, need to maintain an address in the country, so you could consider renting a property. 
Fast-track citizenship. While you get permanent residency (and all of the benefits that come with it) almost immediately, you need to wait at least two years before officially becoming a Bulgarian citizen. If you don't feel like doubling your investment, then the process will take longer still. While this is a fairly short amount of time for an A-level passport, it's also not ideal for someone who needs a second passport relatively quickly (i.e., in months).
Dual citizenship allowed. You won't have to relinquish the citizenship you already hold in order to become a Bulgarian citizen. Once you obtain the passport, it's yours for life. 
Bring your family. Your spouse (of at least five years) and underage children can all be added to the application for the same price. 
Visa-free travel. It's imminent that Bulgaria joins the Schengen area. Once it does, you will be free to travel all over Europe visa-free when you're a resident. 
Work in Bulgaria. If push comes to shove and you find yourself needing to work in Bulgaria, you can legally do so as a permanent resident and a citizen. So can your dependants. It's also relatively easy to set up a company in Bulgaria.
A powerful passport. Once you obtain your Bulgarian passport, you will get access to 170 different countries – visa-free. You will also be able to work, live, and purchase land anywhere in the European Union. 
Favorable tax. Your personal worldwide income won't be taxed. In fact, Bulgaria offers favorable tax rates for both individuals and businesses – a flat 10% corporate tax rate, anyone? If you need a residence or a company in the EU for business purposes, then Bulgaria is ideal. 
Its low tax rates and freedom from citizenship-based taxation means that you won't have to pay terribly much in taxes – especially compared to other countries in the EU.
Easy to apply. You won't need to learn the language if you're applying for Bulgarian permanent residence and citizenship. Nor will there be any medical exams or in-person interviews. 
It's a cheap country. The cost of living in Bulgaria is one of the lowest in Europe. You can have a really comfortable life for cheap in Sofia or any of its ski or beach resorts. Or, you can just visit it for holidays – you choose. 
Citizenship by descent. Another benefit of Bulgarian citizenship is that it passes on to your descendants – even adult children. This makes it an attractive option if you're looking to permanently leave the US or want to expand your children's educational opportunities as an emerging world citizen. Unlike countries such as Portugal, which require your children to re-apply, Bulgarian citizenship is passed on automatically.
The Cons of THE bulgarian residence program
Bulgarian citizenship can be the best of both worlds in some ways, but it can also be the worst of both worlds in others. 
For example, while Bulgaria's tax burden is reasonable now, the EU could easily swoop in and raise rates or impose some form of citizenship-based taxation.
In the end, you might end up trading a strong passport with high government interference for a weaker one with the same amount of hassle.
And even though Bulgaria does offer a quick and cheap way to obtain European citizenship, the obscurity of this program has put a dent in its reputation.
Here are some of the biggest cons of the Bulgarian residence-to-citizenship program.
There is no Schengen access. The biggest perk of a European residence is being able to travel all over Europe visa-free. That's not the case with Bulgaria at the moment, although it's widely accepted that it's only a matter of time until Bulgaria becomes part of the Schengen area.
It's not a highly desirable place to live. Not many people are aware of what Bulgaria has to offer. And when compared to countries like Greece or Portugal, where you can become a resident (but not a citizen) for half the price of Bulgaria, the attractiveness of Bulgaria wanes.
You will need to visit it. There is no way to obtain your residence permit without visiting Bulgaria at least once. Meanwhile, a handful of other RBI programs offer you a no-frills option of becoming their resident without having to travel to the country at all. 
The program isn't widely known. Unlike Spain or Portugal, Bulgaria is not romanticized enough to garner much attention on its own, and its residence-to-citizenship process isn't as quick or easy as Cyprus, whose citizenship process takes just two to three months.
EU citizenship. How come it's a con? Well, the benefits of EU citizenship are certainly immense, but they come at a price. While you may be able to freely travel and buy property throughout Europe, you're also subject to EU laws and regulations, which are becoming increasingly burdensome by the moment.
Bulgarian Residence and Citizenship – FAQs
Who is eligible to apply for Bulgarian residence-to-citizenship by investment?
Essentially, anyone who isn't already a citizen of the EEA and who is at least 18 years old can apply. There are a few other eligibility criteria, for example, you cannot be deemed a threat to national security and need to be of good financial standing (read, a high-net-worth individual).
Will I need to pass a Bulgarian language test to get residence or citizenship?
No. As with all other residence programs, you will not have to speak any Bulgarian to become a resident or citizen of the country.
Does Bulgaria offer a residence or a citizenship program?
This is a tricky question and it depends on who you ask. We think of Bulgaria's program as a hybrid residence-to-citizenship program. However, you can technically remain a permanent resident indefinitely and not apply for citizenship if you don't want to. If you're a permanent resident, you won't get most of the privileges that citizens of Bulgaria have, the biggest one being the freedom to live and work wherever you want in Europe.
What's the minimum required investment to become a resident/citizen of Bulgaria?
Be prepared to invest 1 million Bulgarian Lev to become eligible to apply for permanent residence and/or citizenship. Since the Lev is pegged to the Euro, the investment amounts to approximately €512,000.
Do I have to live in Bulgaria to become a resident or apply for citizenship?
No. There is absolutely no residence requirement in Bulgaria. You only have to visit the country once when you're applying for residence. After that, you can maintain your residence without having to visit the country.
Do I have to travel to Bulgaria to apply for residence?
Yes, you will need to make at least one trip to Bulgaria to submit your biometric information and apply for the permanent residence permit. At the same time, you will also be issued with a personal tax number.
Why do I need a travel visa to get my Bulgarian residence?
Because you must travel to Bulgaria to obtain your residence permit, you will first need to get a travel visa to begin the application process. Once issued, your visa is valid for six months, so make sure you travel to Bulgaria within that period.
How long does it take to get residence?
It will take approximately 4-6 months to obtain residence by investment in Bulgaria.
How long will my permanent residence permit be valid for?
The Permanent Residence card is valid for 5 years, or for as long as your passport is valid (if less than 5 years).
How can I obtain a fast-track citizenship in Bulgaria?
Permanent residence in the country leads you down the path to obtain citizenship. There are two options. You can either maintain your permanent residence for a minimum of 5 years, then apply and receive Bulgarian citizenship. Or, you can double your investment to €1,024,000 to apply for citizenship after just 1 year of being a resident – the so-called fast track option.
Can my family also become residents and citizens?
Yes, your spouse (of at least 5 years) and all underaged dependent children can be added to the same application. No extra investment will need to be made. One thing to note, however, is that the main applicant must obtain the residence/citizenship first before the family members become eligible to apply.
Is Bulgaria part of the Schengen zone and the Eurozone?
No. At the moment, Bulgaria isn't part of the Schengen, nor does it have the Euro. It is, however, expected to join both within 3-4 years.
What can I invest in if I want to become a Bulgarian resident?
You have four options. You can either invest in government bonds (the most popular option), buy intellectual property, invest in a local business, or establish a trust.
Is investing in Bulgaria safe?
Whenever you invest, there is a risk involved. However, Bulgaria has favorable credit ratings (BBB and BAA2) as well as a positive economic outlook.
Is Bulgarian Residence and Citizenship For You?
There is confusion in the investment immigration world as to what Bulgaria's program really is. A citizenship program? A residence program? 
We'd say it's a hybrid: a residence program that will lead to citizenship in the vast majority of cases. 
Bulgaria offers the fastest and the cheapest way to obtain a European passport via residence and naturalization at this time, but it's highly likely to change soon. 
The program was nearly canceled not long ago, which has forced the government to consider reforming it. 
It's still not 100% certain whether the changes to the RBI program will get accepted in the Parliament. There are many stakeholders that oppose the changes. 
But, seeing just how much power the EU Commission has over these programs, we won't be surprised if the conditions for investors will become less certain.
For one, the government bond option is likely to disappear, making way for the pre-approved 'priority projects.' It remains to be seen what that entails.
Would you like to still apply under the existing conditions, as they are set out in this article? Then you shouldn't delay. 
Bulgaria could prove to be the smartest decision that you'll ever make – obtaining European citizenship for a rather low price in a country that's soon going to be part of the Schengen and the Eurozone. 
Here at Nomad Capitalist, we can help you figure out if Bulgaria fits well in your holistic financial plan, and help you with the entire process of obtaining residence and eventually citizenship there too.
Last updated: Oct 15, 2021 at 4:39PM