The pandemic changed everything for everyone.
The world stopped for a while, and it gave people enough time to rethink their life choices, whether personal or professional.
The comfort that people found working remotely from their homes or any location of their choice made them realize, "why didn't I do it before?".
Clearly, enough people had the same realization, which ultimately compelled many corporations to ease up their rules and allow a full or partial remote working model for their employees.
Some people welcomed that decision and took it as an opportunity to work from home while spending more time with their families.
While others, with a more nomadic mindset, packed up their bags and went to live a life full of freedom and adventure that they always wanted, all while working.
These people are generally referred to as digital nomads.
What is a Digital Nomad Visa?
A digital nomad visa is a program or a permit allowing remote workers to live and work remotely in a country for a limited duration of time.
A digital nomad visa usually offers a longer staying period than a tourist visa.
A good example of a digital nomad visa would be the Freelance Visa in Germany which allows digital nomads to stay and work remotely in Germany and has a validity period of anywhere between six months and three years.
Bali Digital Nomad Visa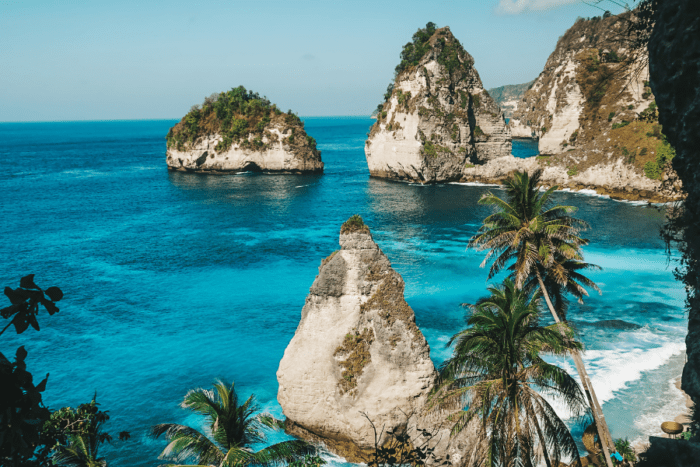 The Bali Digital Nomad Visa is the new digital nomad visa program that is currently said to be in its initial planning stages.
With this new visa, Indonesia is looking to attract travelers that will stay longer and spend more than regular tourists.
According to the tourism minister of Indonesia, Sandiaga Salahuddin Uno, the move will bring 3.6 million travelers to Indonesia.
Let's see in detail what this visa is and how it differs from other digital nomad visas around the world.
What is the New Bali Digital Nomad Visa?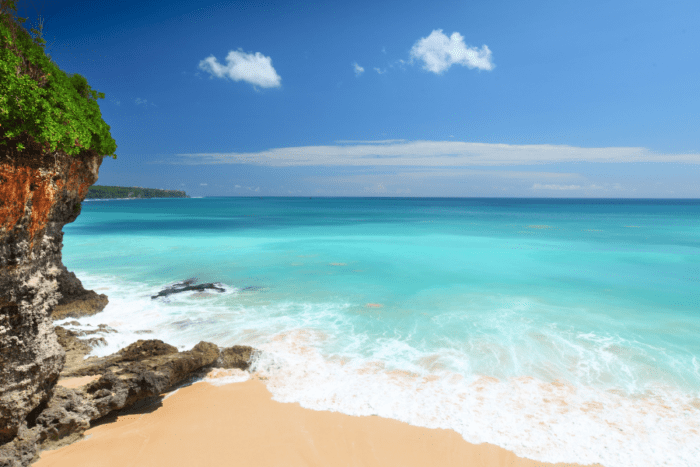 The new Bali Digital Nomad Visa, which is still in progress, will allow remote workers to live and work tax-free in Indonesia for up to five years.
As with most permits, certain conditions have to be fulfilled to be eligible for this visa.
For example, you must have proof of a foreign or international income to be eligible for this program and can't work for a local company.
This requirement is there to ensure that you do not compete with the local talent.
Here's why you should consider getting this new digital nomad visa whenever it gets launched.
Reasons to Acquire Digital Nomad Visa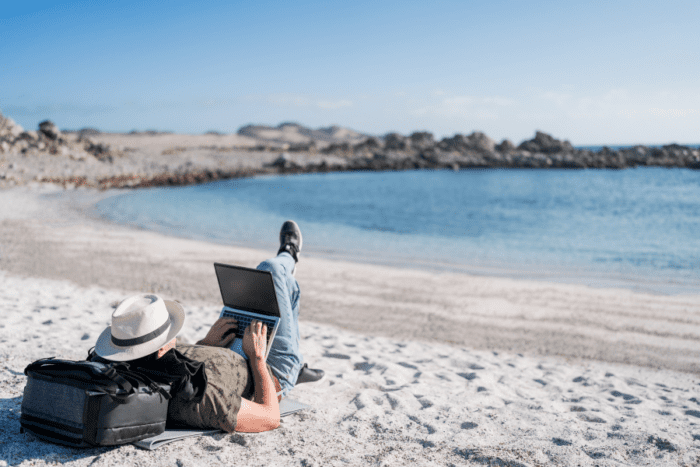 There is no shortage of countries around the world where you can go and live a nomadic lifestyle.
The problem usually arises when you plan to work while living in a foreign country.
Many tourist visas do not allow you to legally work while being in the country, while others may charge additional taxes for the same purpose.
That's where digital nomad visas come in.
Most nomad visas strive to attract remote workers by addressing these problems in a way that helps both the local economy and the remote workers.
Here's what Bali's digital nomad visa offers:
Longer Stay Period
One thing that immediately sets this program apart from other digital nomad visa programs in the world is that it's valid for up to five years.
Five years is a long time. In fact, it rivals the staying period of several temporary residence programs out there.
Currently, remote workers going to Indonesia usually choose to visit the country on a tourist visa or a business visa that allows a stay of up to 180 days.
Favorable Tax Exemptions
The applicants who will be considered eligible for this program will be allowed to live and work in Indonesia without paying taxes.
The individual income tax rates in Indonesia range from 5% to 35% and are imposed at a progressive rate depending upon the amount of income.
Non-resident individuals have to pay a general withholding tax at a rate of 20% on their locally sourced income.
Considering all this, living and working in Indonesia tax-free for five years sounds like an amazing deal.
No Need to do a Visa Run
Another beneficial by-product of Bali's 5-year nomad visa is that it will make life far easier for people who previously depended on visa runs to somehow extend their stay in a particular country.
Since more and more countries are tightening up regulations to prevent visa runs, a 5-year stay certainly saves people from this hassle and any legal repercussions.
Bali Digital Nomad Visa – Is it Rolled out Yet?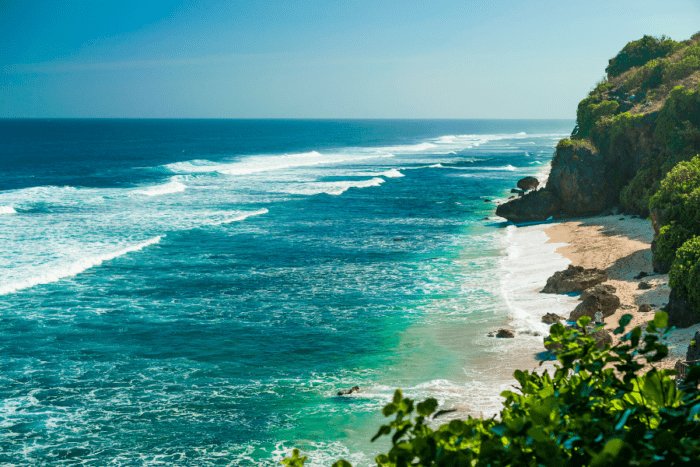 Talking to Bloomberg, the Indonesian Minister of Tourism and Creative Economy, Sandiaga Uno, expressed that now that the health situation is under control, it is the perfect time to launch a special 5-year visa program to attract digital nomads:
"Now, with the pandemic handled and all the ministries getting involved and cooperating from the health side to the immigrations office, we believe that this is an opportune time to relaunch this idea".
Moreover, he added that the new program would focus on the spiritually inclined digital nomads rather than the usual tourists looking to visit Indonesia purely for its natural beauty and tropical climate.
"In the past, the three S was: sun, sea, and sand. We're moving it to serenity, spirituality, and sustainability. This way, we're getting better quality and better impact on the local economy".
The planned move is set to attract visitors who will stay longer and contribute heavily to the Indonesian economy. Uno also said that the visa program, if launched, will create 1 million jobs for Indonesians.
But is it launched yet? No. At best, the new visa program is in its early stages.
The Uncertainty behind the Bali Digital Nomad Visa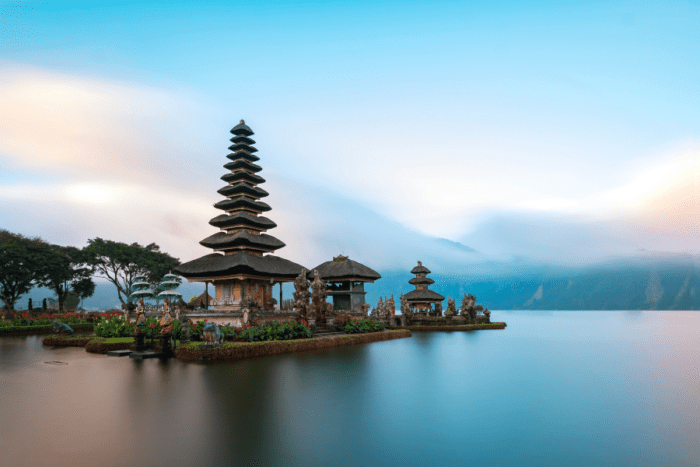 The head of the Bali office for the Ministry of Law and Human Rights, Anggiat Napitupulu, had the following statement regarding the new visa program:
"As far as we know, we have received no information on discussions about the visa at the central government [level]."
So although Indonesia's Tourism Minister Uno has talked favorably about the program, unfortunately, there is nothing concrete yet.
Should You Move to Bali as a Digital Nomad?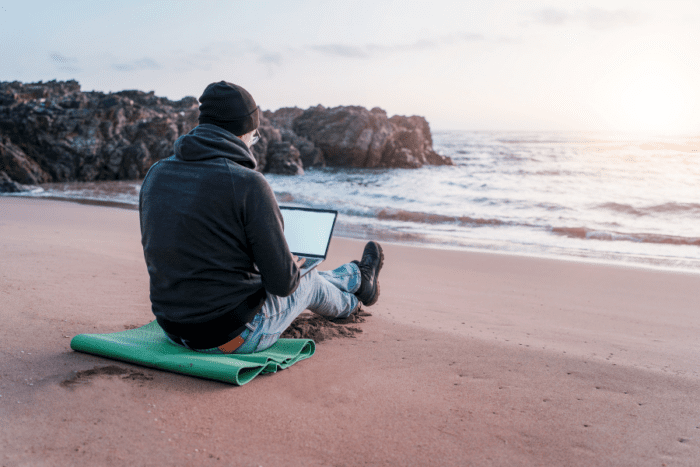 There is no doubt that Bali is a haven for digital nomads and remote workers of all kinds. It's also one of our favorite places for a nomadic lifestyle.
If you want to know more about "Bali Living" as a digital nomad, you can read our comprehensive nomad guide about living in Bali, Indonesia.
Digital nomad visa or not, Bali is a breathtaking travel destination with its world-famous beaches, volcanic mountains, lush forests and ancient architecture.
If you want to see it all for yourself or include this beautiful country in your Trifecta Strategy, reach out, and we will help you do just that.