Real estate portfolio.
It's a simple three-word phrase. But the value of these three words can be immense, or not, depending on the opportunities in real estate you decide to avail.
Today, a lot of people understand the importance of having such a portfolio. But it's quite easy to misinterpret things. When looking at opportunities in real estate abroad, you must look at market trends rather than the sheer number of properties you own.
Most people severely underestimate the importance of market trends when making overseas real estate investment deals. This can end up costing quite a lot of money.
You don't want to do that to yourself.
Therefore, you must understand what you're buying. Some property developers overestimate the value of properties. It's vital that you get accurate figures. You want to make money, not lose it.
You need to employ what we call the "four-point property ownership test." We recommend using this method to determine whether it's a good idea to buy property in a particular location.
It can be very easy to fall for property scams. It is possible to find an overseas property while remaining in your home country, but you need to have a lot of information and the right people to guide you.
Luckily, that's what we're here for. We can help you determine the best opportunities in real estate for you. In the past, most people have ended up missing quite a lot of amazing real estate investment options.
Don't be like these people.
To show you what's been missed, we've created a list of some of the best real estate markets most of us missed.
You'll never make the same mistake again. Some of the cities on this list will definitely make you wish you had invested there.
Benefits of Opportunities In Real Estate Abroad
Before we move on to our list, here are some benefits of creating an overseas property portfolio. It is always better to diversify your portfolio and explore the opportunities in real estate investment as soon as they're available.
Many people will tell you that the United States and other similar countries are the only places to buy real estate. That's not true. While, of course, it's easier in terms of paperwork, it's not a smart idea to have all of your assets in one location.
So, what do you do?
Well, at Nomad Capitalist, we believe that it's a good idea to invest in real estate abroad because of the economic benefits that come with it. For one thing, most countries have this policy of providing you with residency or citizenship upon purchasing a property.
If you're hoping to use your purchase as a means of leaving the United States, then buying overseas property is the way to go for sure.
So, without further ado, here are some of the benefits of having multiple properties abroad.
1. Higher Returns
Whether you're looking at it from a tax or a property value perspective, the truth is, overseas properties offer big returns. This is the main reason why so many people buy real estate abroad.
It's just better. There is no way around it. However, you need to be careful when buying property in a foreign country. It's especially true if you've been quick enough to buy something in an emerging market.
In fact, you can make around 7-10% in value appreciation by buying a holiday home in Cambodia compared to making 2% in Sydney. There are plenty of residential investment opportunities available in emerging economies.
Why not take advantage of that?
2. More Freedom
If you have properties all across the globe with multiple passports and residencies, you're not answerable to one government. For every passport and residency you acquire, you move towards greater freedom by becoming an economic citizen.
For example, if you acquire a European passport through one of your real estate investments, you can legally ask for counselor services and protection from any EU member state.
So, no government can force you to do anything you don't want to do. Obtaining multiple citizenships and residencies gives you insurance that no one will try to limit your freedom.
That's very important in today's world considering everything that's happening.
3. The Tax Advantage is Worth It
Opportunities in real estate abroad also allow you to significantly reduce your taxes. Some countries offer tax holidays to foreign residents. Others won't tax on capital gains, and if you're buying a holiday home, you will be able to write off mortgage interest.
Isn't that amazing?
We think so too. If you work with a good tax advisor, you'll find plenty of ways to legally lower your taxes.
Four Missed Opportunities in Real Estate
Now that you understand the benefits of owning foreign real estate, let's move on to some of the opportunities you've missed.
There's nothing to be worried about as there are still ways in which you can benefit from real estate in these cities. However, we will admit that most of the benefits you could've reaped have already been lost.
But that's what life is all about, isn't it?
When you look at the opportunities in real estate that you've missed, you'll want to do better. After all, that's what being a nomad capitalist is all about. You're constantly striving to fashion a better global lifestyle for yourself.
So, let's get started.
1. Sihanoukville, Cambodia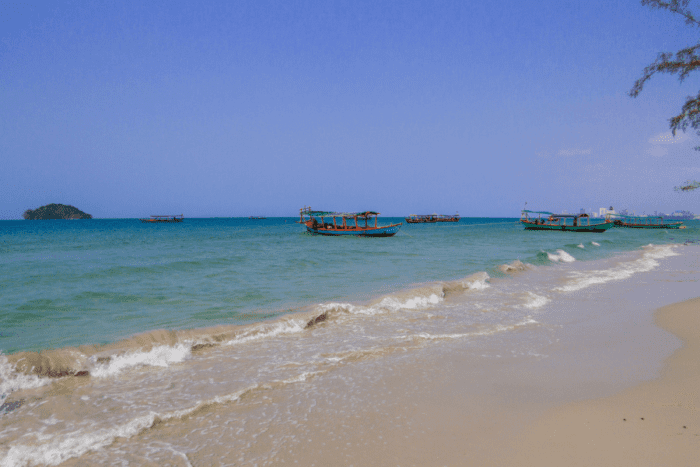 Many places in Asia have significantly changed in the last few years. From emerging as major financial hubs to becoming hotspots for tourism, a lot has changed.
If you travel around Asia a lot, you might have noticed this change as well. But no city has changed as much as Sihanoukville in Cambodia.
Just eight years ago, this coastal city had opportunities in real estate available for foreigners for $13,000 or $14,000. It's true. Before Cambodia was developed and refined for tourism and foreign investments, you could buy some great apartments for five figures.
It's not possible today. In fact, there used to be a time when you could buy a shot of rum or gin and tonic for just $1 in Sihanoukville.
Today, it's become an extremely overpriced real estate market because many people found out about it late.
If you had known about Cambodia just eight years ago, you would've made quite a bit of profit on the real estate alone.
It is expected nonetheless that the real estate market in Cambodia will still see considerable growth in 2022 with a 30% – 40% increase in foreign investors.
We think there are many reasons for why you should invest in Cambodia's real estate.
2. Manila, Philippines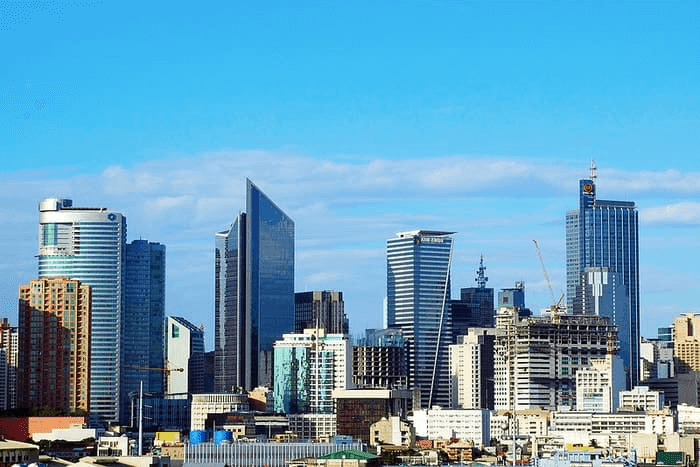 Now, Manila used to have some amazing properties for a few thousand dollars. People generally love living in Manila because they like the lifestyle and the culture. It's a great place to find talent if you're an entrepreneur.
But in recent years, Manila has become quite overpriced. Property prices in the city are on par with some European countries, Malaysia and Thailand. That's very out there, especially since the Philippines' standard of living isn't as good.
In fact, Malaysia and Thailand offer a better standard of living. The countries are more developed than the Philippines, so paying so much for real estate doesn't make sense.
The same can be said for some European markets. There are houses and apartments in the Philippines that are in pretty bad conditions. You can buy homes in better condition in some parts of Europe.
If you're still interested in buying real estate in the Philippines, then perhaps look at neighborhoods or cities that aren't in the typical investment circle.
It'll take a while for you to find a place, but if you're determined, you'll find something. The opportunities in Manila's real estate market in 2022 look promising.
3. Bangkok, Thailand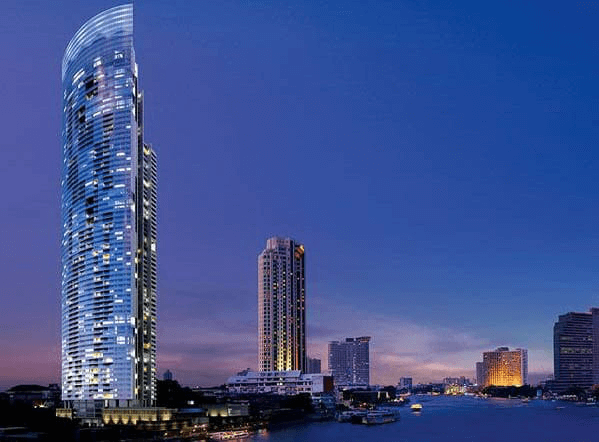 We've mentioned that Bangkok has a better standard of living than Manila. But this city also made its way on our list because of the state of its real estate market.
A few years ago, Bangkok was great for purchasing real estate, but it has suffered the same fate as other cities on our list.
You won't get the best returns from making the most of opportunities in real estate in Bangkok. Think of it as a legacy brand for Asian real estate. It's just not as good as it used to be anymore.
It's expected though that 2022 will be the year of recovery for the Thai real estate market.
There are already positive signs of this in the last quarter of 2021.
4. Singapore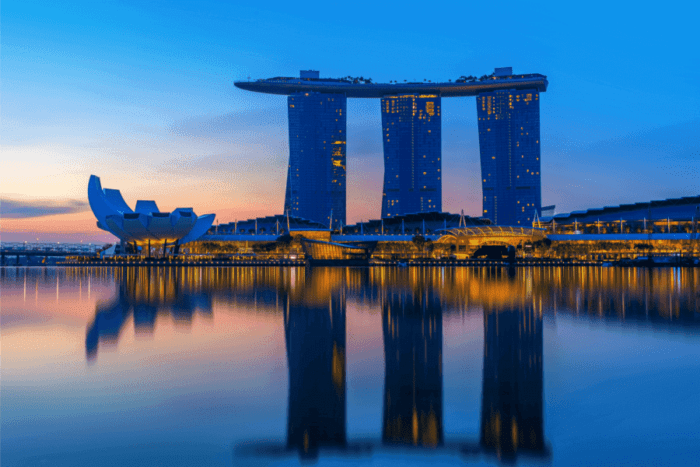 Like others, there used to be a time when real estate in Singapore was genuinely inexpensive. Back then, many people didn't regard Singapore as the place to be. But now, Singapore's the financial hub of East Asia.
Singapore should serve as a prime example of wanting to be ahead of the curve as an investor. You need to target places where everyone else isn't going to immediately. This will require a lot of research.
But honestly, looking at the profits some investors have made, this is truly one of the biggest missed opportunities in real estate.
The biggest reason behind this is the government's involvement in real estate. Singapore's a small country, so there is limited space as it is. On top of this, to ensure that prices don't go too high, the government has imposed a lot of tax on the purchase of any real estate.
This is a surprise considering how tax-friendly Singapore is for foreigners, but things like this make it clear that the government doesn't want you to be investing in real estate.
You can hardly make any profit. You're lucky if you make 1 to 2% in appreciation value, making Singapore very undesirable.
While 2021 proved to be a record-breaking year for Singapore as homeowners and investors drove a buying frenzy, it's expected that the demand will slow down in 2022.
No Need to Invest in Opportunities in Real Estate
Now, we're not saying that these places are bad when it comes to purchasing real estate. All we're saying is that it's not as beneficial to do so. There are other places where you can get the value for your money.
If you're set on buying real estate in any of these countries, then go right ahead. Having a global portfolio of real estate means that you ought to have the best out there. Don't settle for something that won't offer anything of value in return.
You can buy property in Kuala Lumpur or even some cities in Europe for the price you pay in these countries, but again, at the end of the day, it's all up to you.
Get the Best Advantage in Real Estate Opportunities
Nomad Capitalist is responsible for helping seven and eight-figure investors and entrepreneurs make the most of their wealth and increase it. One of our areas of expertise includes helping you develop a real estate portfolio.
We've got quite a lot of experience with overseas real estate investment. Andrew has many properties all over the world so you can expect us to provide you with information from our personal experience.
There's a lot that goes into real estate investment. As you can see, it's very easy to overlook these opportunities. That's why you need us.
Our team is always on the lookout for opportunities in real estate and market trends. Our research department is great at keeping track and discovering new real estate investment deals for you to take advantage of.
At Nomad Capitalist, we hope to help elevate your life, no matter what. We're quite radical in our approach and even advise our clients to get second passports and help minimize taxes into single digits. We believe that you should go where you're treated best and this has been our motto since day one.