This article discusses how to get the Philippines Investor Resident Visa (SIRV), its eligibility requirements, application process, and benefits.

For Westerners used to certain standards, Manila and parts of the rest of the country will feel just like home. It offers a tropical climate, English proficiency, and some of the lowest costs of living among similar areas in the region.
Outside of Manila, the Philippines are home to some of the world's best beaches – some say even better than Thailand.
The good news is that you don't have to start a business, nor do you need a boatload of cash to earn residence here, unlike in many of the other places that offer residence by investment programs.
For example, while Hong Kong's resident visa program offers among the most flexible options for parking your investment, its required qualification is a steep US$1.3 million and has gone up once already.
Meanwhile, here in the Philippines, you can apply for the Special Investor's Resident Visa (SIRV) for a low sum of $75,000.
Want to plant a flag in this rapidly growing Asian country and need our assistance? Set up a call with us today to figure out how to live, work, invest, or run a business in the Philippines.
Why the Philippines
The Philippines boasts a steady GDP growth rate. Moreover, it also receives high amounts of foreign direct investment.
Countries such as the Netherlands, the US, Japan, and Singapore see potential in the industries of the Philippines, such as gas, steam, manufacturing, and real estate, and invest huge amounts of money into them each year.
But the trust in the country isn't only high because of its stable economic and political conditions.
The Philippines also has the human factor. The population of the country is over 105 million, most of whom are highly literate, efficient, and English-speaking too. That's great news for every manufacturing-dependent business.
That, combined with the massive investments in the country's infrastructure and the growth of the quality of life over the recent years, makes the Philippines a promising place to invest in.
What is the Special Investor's Resident Visa (SIRV)?
If we've piqued your interest in the Philippines, then here is how you can not just invest in the country but also gain residence there.
Of course, it won't be necessary for everyone to obtain residence – you can as easily invest in the country as a non-resident investor. But for those looking to internationalize their life at the same time, the Special Investor's Resident Visa (SIRV for short) is an attractive proposition.
The more attractive the country is and the more global benefits that it offers an individual, the higher the price of the residence.
When it comes to the Philippines investor visa, we would argue that it's one of the best-kept secrets. It offers you quite a bang for your buck, considering that the minimum investment required is $75,000.
You can invest in these 'qualified forms' of investment:
Publicly-listed companies.
Companies engaged in the priority areas of economic activities listed under the Investment Priorities Plan (IPP) of the Board of Investments.
Companies engaged in services and manufacturing sectors.
Clearly, there are no real estate, no bank bonds, and no other more interesting options, but if you're happy investing in a business, new or existing, then that's a pretty good spread of investment assets.
As is true of every residence-by-investment program, the SIRV isn't for everyone. For example, if you would like to invest in real estate as a way to diversify your investment portfolio, then steer clear of this program – real estate investment isn't allowed.
So, who does the special investor's resident visa work best for? There are three distinct groups of investors who'd benefit the most:
Those who want to reside in the Philippines for an indefinite period of time.
Those who are looking to invest in company stocks.
Those who want to spend as little money as possible in internationalizing their lifestyle.
SIRV's Step-by-Step Application Process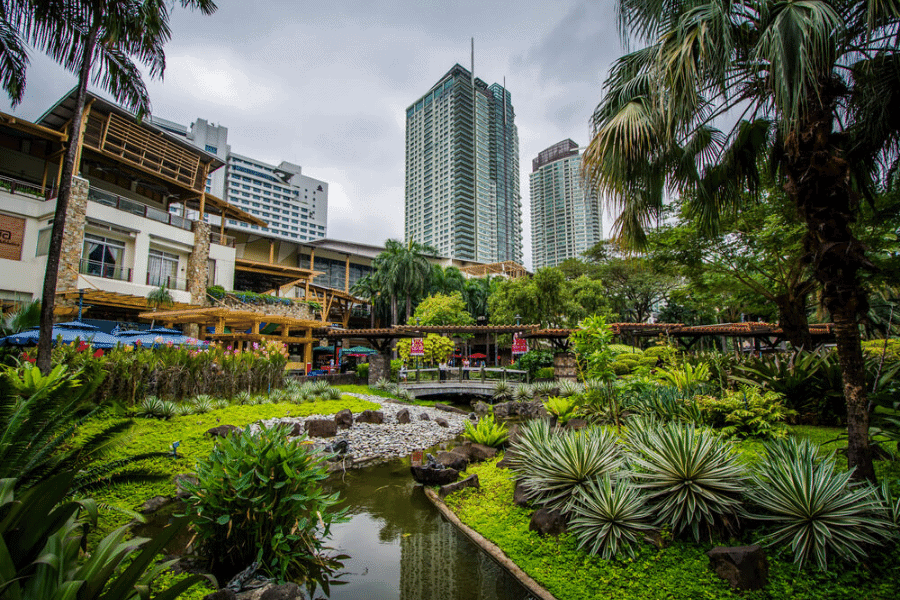 The process is relatively straightforward, and you should be able to get approved for your residence within a month or so.
Step 1: Make Sure You're Eligible
Although the Philippines have done a great job by not excluding any nationalities from its SIRV program, there are a bunch of eligibility criteria that a foreign investor must meet to apply:
Must be at least 21 years old
Have no criminal record
Have no contagious disease
Have no record of being hospitalized in a health facility for having a mental disorder
Must have proof of having at least $75,000 that you can freely access and use
The great news is that under the same investment sum, you are also able to bring your family to reside in the Philippines if you would like.
Your spouse and all dependent children (under the age of 21 and unmarried) can accompany you.
Step 2: Decide What to Invest In
The main premise of the SIRV program is that you must invest a minimum of $75,000 in business. However, it cannot just be any company – it must be one in a pre-approved industry. Luckily, there is a wide range of approved industries on the list:
Business and financial services
Communication services
Construction and engineering
Distribution services
Education services
Environmental
Health and Social
Tourism and travel
Recreational, cultural, and sports
Transport services
Essentially, you are prohibited from owning stock in companies that do wholesale trading or sell condominiums. Other than that, you're free to invest in any company and its stock as part of your SIRV application, like companies in the manufacturing and services sectors.
Step 3: Apply for The SIRV
You can apply for residence in the Philippines at your nearest embassy or consulate.
And if you're already in the country, you'll be glad to know that you can also visit the One-Stop SIRV Center in Manila to apply directly. That will also ensure faster processing.
You will need to submit the following documents in order to apply for the Philippines investor visa:
Your passport
Your birth certificate
Your marriage contract (if applicable)
A filled-out application form
A personal history statement (a CV of sorts)
Central government agency clearance from the applicant's home country of residence, translated and authenticated with clearance from the National Intelligence Coordinating Agency (NICA) and National Bureau of Investigation (NBI) clearance.
A medical certificate noting that you're physically and mentally fit and free of any dangerous or contagious disease
Proof of the intention of the remittance of funds from any accredited depository bank, either the Development Bank of the Philippines or the Land Bank of the Philippines
An application processing fee of $300
If all goes well and your application gets approved, you will be issued a probationary SIRV that will be valid for six months. You will need to make the required investment during that time.
Step 4: Convert Your Probationary SIRV to an Indefinite SIRV
Now comes the time to actually make your investment. For this, you will need to be physically present in the Philippines.
As part of the application process outlined above, you will have moved the required qualifications of the investment sum into one of the two government-owned banks.
You will need to take that money and invest it within six months to convert your probationary SIRV to an indefinite SIRV.
Luckily, the government has tuned down the bureaucracy of the Philippines investor visa program as much as is humanly possible. So, SIRV residents are able to enjoy swift reply times and very little paperwork as a result.
However, what the government can't do for you is choose which company you would like to invest in.
You will, therefore, need to do a little homework to obtain the Philippines investor visa and ensure that your investments are well placed. Solid local market and financial advice are highly desirable at this point – we can help.
One thing to note is that you don't have to top up your balance if the value of any equities you hold drops.
If you invest in a private business, their standards for reporting on your behalf are rather lax. You have to file an annual report of your holdings, but it's nothing too complicated.
Finally, you are able to reside in the Philippines, permitting multiple entry privileges, for as long as your investment exists and meets the minimum investment threshold. In other words, your residence has no expiration date.
Step 5: Citizenship in the Philippines
The one downside to planting your second residence flag in the Philippines is that citizenship is hard to come by. Eligible applicants for naturalization after ten years must have knowledge of Filipino history and be able to speak Tagalog.
However, few foreigners are requesting citizenship after ten years because it's not the easiest thing.
Even some of the officials we've met at the Immigration Office are not so sure about the process.
For citizenship, you would be better off camping out in nearby Singapore for a few years, but it's much more expensive (many rich Singaporeans are buying property in Manila as a value play), and the rumor is the government is going to clamp down even harder as demand for foreigner capital wanes.
Should You Get the Philippines Investor Visa?
The world of investment immigration is changing all the time.
Take the hugely popular SRRV program for residence in the Philippines that has been suspended indefinitely as an example.
It was one of the cheapest (minimum investment of $1,500) and the most popular ways to internationalize one's life that is now off the table, at least until the government updates the program's conditions and opens it up to investors once more.
That's why the best time to start internationalizing is now, and the Philippines is a great place to do just that.
The Philippines investor visa (SIRV) program is a great option for those looking for a fast and cheap way into a rapidly growing Asian market.
For a price of just $75,000, you can invest in a business of your choice and have a chance to plant a flag in the Philippines.
Whereas the US and the European countries are getting somewhat stagnant, Asia is brimming with opportunities. The workforce is educated and far cheaper, the land is beautiful and rich in resources, the real estate is thriving, and investment opportunities are only increasing.
Considering all that, $75,000 is an excellent entry price. Want to explore residency, citizenship, and investment opportunities in Asia? Set up a call with us today and get your Action Plan.
The Philippines Investor Resident Visa (SIRV) – FAQ
What is the Special Investor's Resident Visa (SIRV) in the Philippines?
The special investor's visa is a residence program that allows foreign investors to officially gain residence status in the Philippines in exchange for an investment of at least $75,000. 
Who is the SIRV visa program best for?
The SIRV is best suited to those who want to live in the country indefinitely (permanent residence), invest in stocks, or are looking for a low-cost way to internationalize their lifestyle. 
Can I get a residence in the Philippines?
A foreign national who meets a number of criteria and who has a minimum of $75,000 that he wishes to invest in the Philippines can apply for the SIRV. The application process is relatively straightforward and takes just a few months. 
What investments are not allowed under the SIRV?
Foreigners aren't allowed to invest in stocks of corporations that work in wholesale trading, condominium units, or partnerships if they wish to obtain their residence permit. 
Can my family come live with me in the Philippines if I'm a SIRV holder? 
Yes, your spouse and unmarried children under the age of 21 are considered your dependents under the SIRV and can therefore come to the Philippines with you.
Can I get Filipino citizenship? 
Unfortunately, it's very hard to obtain Filipino citizenship via residence in the country.