Dateline: Kuala, Lumpur, Malaysia
Several years ago, I visited the island of Palawan in the Philippines looking for opportunities in the outer regions of the country. I arrived at the Puerto Princesa airport ready for a scouting trip and was met with a natural paradise. On my first night there, I walked through a simple bamboo gate into the restaurant KaLui and felt like I had been transported to Hawaii. I was surrounded by a lush garden decorated with tikis and other Polynesian décor; a quiet breeze enveloped the atmosphere. I had removed my shoes at the door, as requested, and sat among the bamboo for an open-air, old-school Filipino dining experience with a level of sophistication. Puerto Princesa is a seafood hub, so I ordered the local blue marlin, which came with fantastic local vegetables and a sweet mashed potato. On top of that, the restaurant brought me a seafood broth appetizer and a fresh fruit dessert, completely out of the blue and on the house. Together, with a fresh coconut juice, the entire meal cost me all of $7.50 with the tip. How many places can offer all of that for such a great price? As much as I love living in big cities, the relaxing nature of the evening and the entire trip was a welcome respite from the often-pressing demands of life. The fact that it all came for a fraction of the price I'd pay anywhere else was just the cherry on the top. The Philippines has been growing by leaps and bounds as of late thanks to economic reforms. While Manila has seen the greatest development, tourist locations like Puerto Princesa are growing as well. And yet, prices remain low. It is the perfect combination of development and affordable living. For those looking to escape the hustle and stress of big city life, Puerto Princesa could have your name on it. But it's only one of the many cities in the Philippines perfect for those looking for a slower pace of life. https://www.youtube.com/watch?v=ysgMFBEp45Y While we frequently discuss opportunities for young bootstrapping entrepreneurs to live in places like Southeast Asia and get their startup off the ground for half the cost, it can also be a wonderful place to retire. In fact, I've named the Philippines one of the best countries that Americans can comfortably relocate to, including for a comfortable retirement. And in the Philippines, you can "retire" at a very young age. Not only is it possible to retire in the Philippines and live on as little as a couple hundred thousand dollars (or a few hundred thousand more for a luxury lifestyle) but the country also offers a visa program that would allow you to do just that — even in your thirties. If you have a little bit of money to deposit in a local bank, you could qualify for the Philippines Special Retiree Resident Visa (SRRV) and retire to a tropical paradise where you can stretch your dollar anywhere in the country, from its fast-growing cities to its thousands of beaches. And you can be sure that the Philippines will welcome you with open arms. The Philippine government has created an agency that is entirely dedicated to processing your application and helping you settle in once you arrive. While you'll want to travel to the Philippines yourself and check out at least a few of its 80 provinces, 17 regions, and 138 cities before you decide to retire there, here's what you need to know to successfully apply for and obtain the Philippines SRRV.
What is the SRRV?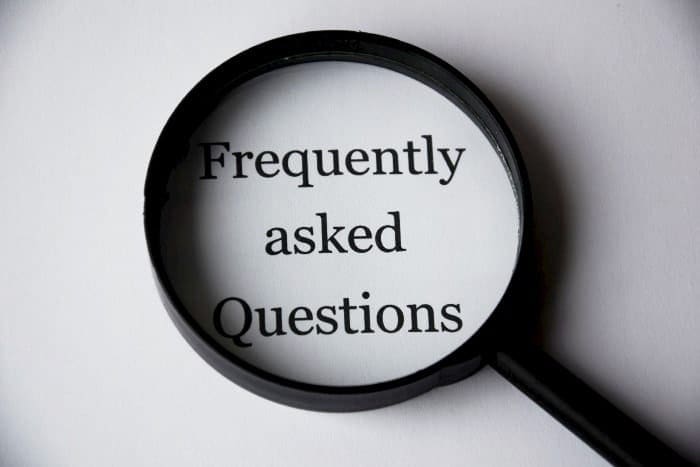 The SRRV is the Special Resident Retiree's Visa that is issued by the Philippines Bureau of Immigration under the retirement program of the Philippine Retirement Authority (PRA). It gives the holder the privilege to multiple entries to the Philippines and the right to permanently reside in the country. As an agency of the Philippines Department of Tourism, the main goal of the PRA is to attract foreign nationals and former Filipino citizens to invest, live, and retire in the country as a means of advancing the socio-economic development of the Philippines and increasing the country's foreign currency reserve. They mean to do all this by offering "retirees" the best quality of life in an attractive retirement/investment package. And, if you think you're not old enough to retire in the Philippines, think again. The Philippines retiree's visa is one of the easiest to get, with one of the lowest age requirements in the world — just 35! Occasionally, I think of how old I am by pondering "just two more years until I can get an SRRV. While many of our readers are highly successful and younger than 35, the Philippines SRRV program has a much lower age restriction than, say, Belize. Only Malaysia's MM2H program – which is a quasi-retirement visa – is easier with no age limit. So far, they have had great success in attracting new residents. The PRA reports that they have issued 27,000 SRRVs so far to citizens of 107 countries. Of those new residents, 38% were Chinese, 27% were Koreans, 10% were Japanese, and 6.5% were North Americans. Those who obtain the SRRV receive a special photo ID card and a PRA visa inserted into their passport.
4 SRRV Categories & Fees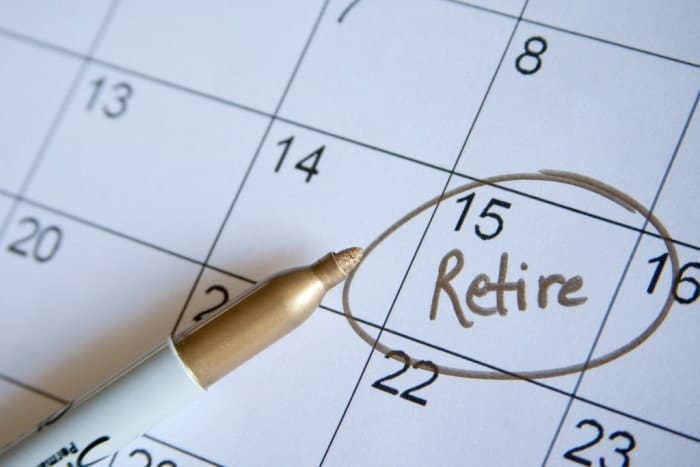 The PRA offers four different types of SRRVs suited to different ages, nationalities, and types of investors and retirees.
SRRV Smile
The Smile visa is the simplest visas to obtain as long as you are healthy, active, and able to deposit $20,000 in an approved Filipino retirement account and keep it there unless and until you choose to cancel your SRRV. Anyone 35 to 49 years old can apply. Unlike other SRRV programs, the Smile program does not allow you to deploy your capital into an investment. It is, however, relatively straightforward. Your $20,000 deposit allows you to live in the Philippines on an annually renewable basis and you can pay extra for dependents. And the list of requirements to apply is pretty short: a medical clearance and police clearance in the Philippines are as bad as it gets.
SRRV Classic
The Classic visa gives you more flexibility which is probably why it is the most popular visa for retirees. Applicants between the ages of 35 to 49 can obtain the Classic visa with a $50,000 deposit while anyone 50 or over can qualify with a deposit of just $10,000 for those who can prove a guaranteed monthly income of $800 for individuals or $1,000 for couples. Those 50 or over who cannot prove monthly income can still obtain the visa by depositing $20,000. Guaranteed monthly income can include your Social Security pension. The annual letter from the Social Security Administration stating your benefit amount is sufficient proof of income. Because of the high volume of retirees in the Philippines, the staff at the US embassy there is trained to help you with Social Security services. You can have your check sent to the Embassy where you can pick it up, or you can set up direct deposit to a bank in the US, but you cannot currently have your check deposited in a local Filipino bank. The SRRV Classic program is unique in that it allows you to convert your deposit into an investment, including an investment in a condo ready for occupancy (no pre-sale purchases of condos). However, your deposit must be at least $50,000 in order to be convertible.
SRRV Courtesy
The Courtesy visa is for former Filipinos who are 35 years of age or older, as well as for foreign nationals age 50 or above who have served as diplomats, ambassadors, or as officers or staff of an international organization (like the UN or the Asian Development Bank) in the Philippines. If you are married to a former Filipino citizen who lost their citizenship, you could reclaim their citizenship through the Philippines dual citizenship program; however, if they only want to reside in the Philippines, you could save thousands of dollars by having your spouse apply for the Courtesy visa instead and include you in their application as a dependent. Between the application fees ($1400 for the main applicant and $300 for the spouse) and the reduced deposit amount of just $1500, you could obtain two residencies in under two weeks and for less than $3500. Even compared to the $10,000 deposit required for the Classic visa, this is a deal.
SRRV Human Touch
The Human Touch visa is for retirees 35 years old and above who have a need for medical or clinical services. We've talked about medical tourism on the blog and YouTube channel before, and the Philippines is a growing medical tourism destination for expats, especially for dental work. If you have a pre-existing medical condition, the Philippines Retirement Authority offers a solution in the form of the SRRV Human Touch Visa. This program is the same as the basic retirement program, but it reduces the non-convertible deposit to $10,000 on the basis that you'll be paying to receive care in the Philippines. You just need a small monthly pension. The Philippines is not the best in the region for health care (those honors go to Malaysia and Thailand). However, you can find care in the big cities that rivals that of many American and European countries.
Allowances & Privileges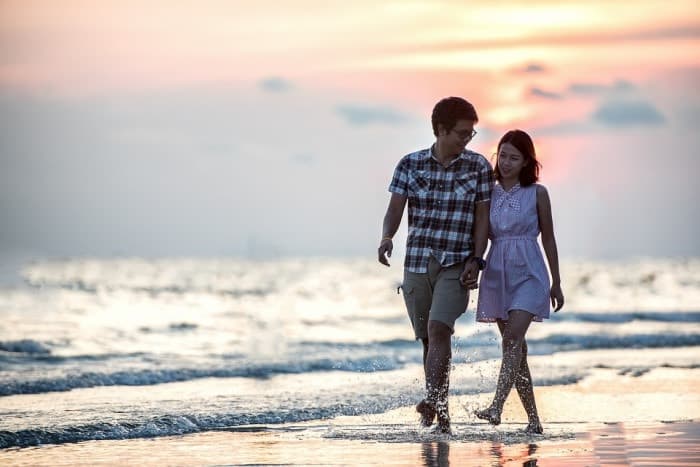 Each of the separate programs shares several allowances and privileges. They include:
The ability to include your spouse and one unmarried dependent below the age of 21 with the original application and deposit amounts. You can add as many dependents as you would like after that as long as you make an additional $15,000 deposit per dependent.
Few restrictions on nationalities. They will accept basically anyone who can make the required deposit.
No exit clearance and re-entry permit requirements.
Permanent residency. There is no need to secure extensions for your stay beyond paying the annual $360 fee (which covers three family members).
No requirement to obtain the ACR I-Card (Alien Certificate of Registration Immigration Card) from the Bureau of Immigration.
Exemption from Travel Tax if your stay is less than a year from your last entry date.
Dependent children included in the program do not have to obtain a Study Permit or Student Visa.
Tax-free remittance of your annuities and pensions.
Guaranteed repatriation of your deposit if you choose to cancel.
One-time tax-free and custom-duties-free importation of household goods and personal effects up to $7,000.
PRA assistance to obtain basic documents from other government agencies including an Alien Employment Permit, a driver's license, a tax exemption/extension certificate, a tax identification number, and your National Bureau of Investigation (NBI) Clearance.
Interest on your foreign currency deposit is tax-free and paid to you in Philippine Pesos (PHP). You can convert your foreign currency deposit into Philippine Pesos, but interest will be subject to a withholding tax.
All SRRV holders can apply for Philippine citizenship, although you will need to have resided in the Philippines for a period of ten continuous years before you can apply. However, you can reduce the time to five years if you have held a government office in the Philippines, established a new industry or introduced a useful invention, married a Filipino citizen, taught in the Philippines for at least two years, or were born in the Philippines.
Obligations & Restrictions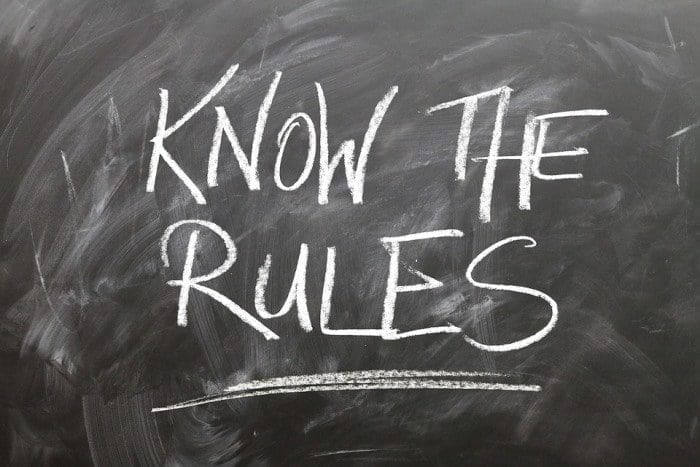 The residency also comes with certain obligations and limitations:
All SRRV deposits must be made in the Development Bank of the Philippines.
You must give written notice of any change in the information you provided in your application form, including your name, address, etc. within 30 days of the change.
A 30-day written notice is also required if you choose to terminate your participation in the program.
If you withdraw your deposit to convert it into an investment, you must pay a visitorial/monitoring fee equal to 1% of the total amount in PHP on an annual basis.
You must obtain an Alien Employment Permit from the Department of Labor & Employment if you plan to work in the Philippines.
Unless you invest your deposit money, you must keep your money in the bank. You cannot withdraw your deposit without written permission from the PRA.
You spouse can inherit the deposit when you die, but they must pay inheritance taxes on the amount before they can have access to the deposit (and they cannot use the funds to pay the tax).
Finally, you must follow all the rules and regulations of the PRA.
Investment Options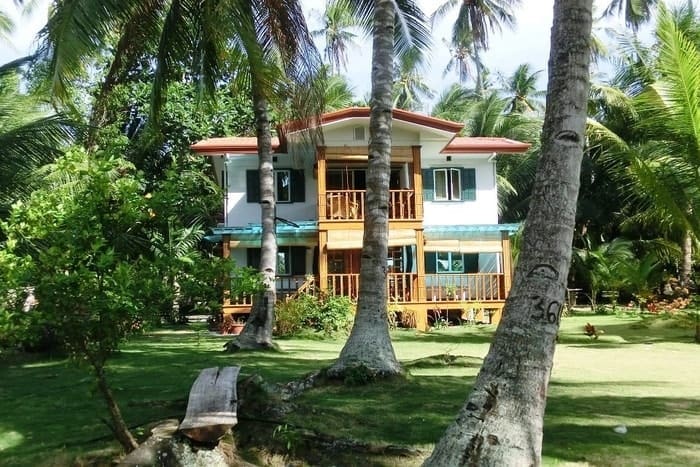 SRRV holders do have the opportunity to convert their time deposit into active investments after a 30-day holding period following the issuance of their SRRV. There are only a few areas, however, where an SRRV holder can invest their money. The first option for investment is in a condominium unit. I have spoken before about the overheated condo market in the Philippines, but the country does have Asia's highest rental yields around at 7.5% on average so it is worth your consideration. Your second option is to put your money towards a long-term lease no shorter than 20 years for a house and lot, condominium, or townhouse. And your third option, curiously, is to purchase shares in a golf or country club. Once you have invested your money, you can substitute one of the three options for one of the other investments. The value of the substituted investment must be of equal or higher value than the required deposit amount. The investment options are limited because, in general, only Filipinos can own land in the Philippines. If you want to own land and you are not married to a Filipino citizen, there is still one way you can do so outside of your SRRV investment. Foreigners can invest in corporations registered with the SEC and then purchase land via their corporation. You can get some of the cheapest agricultural land in the world in the Philippines, so this is an option worth considering.
Required Paperwork and Application Fees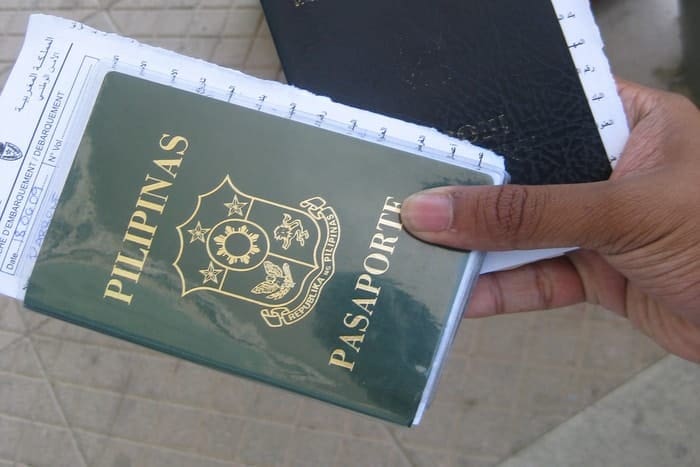 You will need to present various documents and forms at the time of your application. They include:
Completed and notarized PRA application form;
Passport with current visa;
Medical examination clearance (either completed by a licensed physician abroad and authenticated by the Philippine Embassy, or a PRA medical certificate completed by a licensed physician in the Philippines);
Police clearance from your country of origin or, if you've stayed in the Philippines for more than 30 days prior to your SRRV application, you will need to obtain clearance from the National Bureau of Investigation (NBI);
Marriage contract;
Birth certificate;
6 copies of 1"x1" and 6 copies of 2"x2" pictures;
Bank certification of dollar time deposit
You will also need to pay the following fees:
Application fee – principal applicant: $1,400
Application fee – dependents: $300/dependent
Annual fee – covers 3 family members: $360
Annual fee – additional dependents: $100/dependent
The Application Process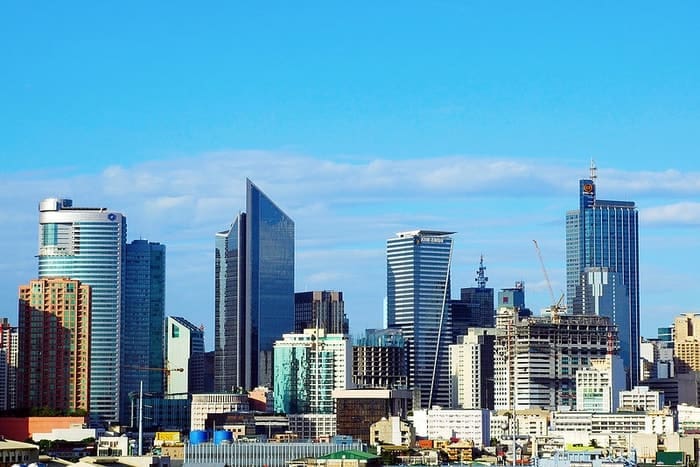 The entire application process takes place in the plush PRA offices in the Citibank Tower in Makati which means you'll never need to set foot in the Bureau of Immigration office. The staff is friendly and efficient, but you should still plan on spending about a week in Metro Manila to complete the entire application process. You will need to make the deposit and submit the PRA application form along with all the other required documents to the PRA or the Philippine Embassy. Once your application is endorsed by the Bureau of Investigation, you must pay your fees. Once you have submitted the application and followed all the other application steps, you can expect to receive your SRRV within seven to ten business days.
Is the SRRV for You?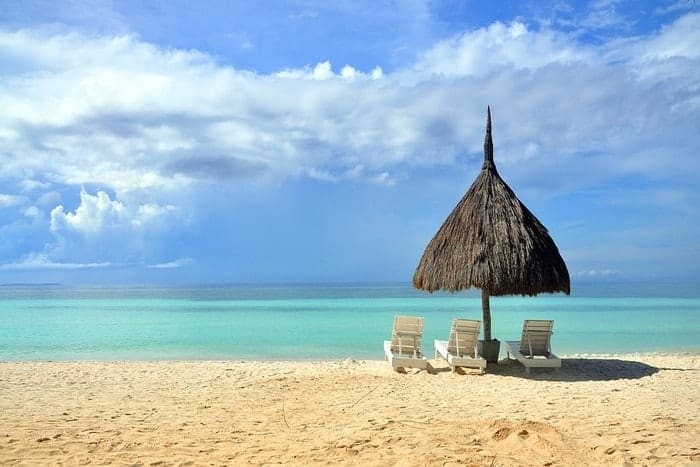 Many of our readers aren't quite ready to retire to the Philippines, but the options available are good ones. When you realize that even retiring at 35 years old is indeed possible without a ton of money, it makes the Philippines seem a lot more attractive. The warmer temperatures and lower cost of living – even compared to other countries in Asia – combined with the friendly nature of the locals make the Philippines an attractive destination on its own. The accommodating nature of the Special Retiree's Resident Visa should make any potential retiree give the Philippines more serious consideration.