The Philippines is a bit of an anomaly in Southeast Asia. From its location off the coast of Indochina to its predominant religion of Catholicism to its Spanish and American influences, the island nation has always stood out among its neighbors in the region.
Economic growth is yet another thing that the country does differently. While Asia, in general, is known for rapid development, and nearby countries such as Malaysia and Indonesia are certainly no slouches, the Philippines takes things to another level.
In fact, GDP growth has been among the highest in the entire world for the past decade, averaging around 5.6% over the past decade.
Even more astonishing is the pace of growth. The Philippines missed several global recessions and has only had three years of negative GDP growth since the 1960s. To put that into perspective, the United States had seven over the same time period.
A lot of this is due to the country's large services sector which is extremely large for an emerging market, and yet another thing that makes the Philippines different.
Low labor costs combined with a high degree of English fluency and tech proficiency have led businesses such as Dell and Microsoft to set up shop, bringing capital and employment opportunities with them, contributing to the Philippines' growth. The country's talent is perhaps its most valuable resource.
Many analysts believe that in the future, the Philippines is going to be increasingly important on a global level. The nation just recently hit a population of over 100 million, and HSBC predicts that the Philippines will have the 16th largest economy in the world by 2050.
The nation's demographics also show strong trends. Even by 2030, almost 30% of the country is expected to be below the age of 40. This is in stark contrast to countries which may "grow old before they grow rich", such as China and Thailand, putting a strain on their labor force.
With a robust economy and its importance to the rest of the world on the rise, it makes sense to invest in the nation's future. Thankfully, the Philippines is one of Asia's more open countries to foreign investment, and this is not a hard thing to do.
Best of all, prices are still at a reasonable level. While it's always dangerous to predict that real estate value will continue to climb upward, any crash certainly would not be like in 2008 for the United States. Centrally located real estate in prime areas, such as Makati City, should hold their value and appreciate over the long term as locals grow wealthier.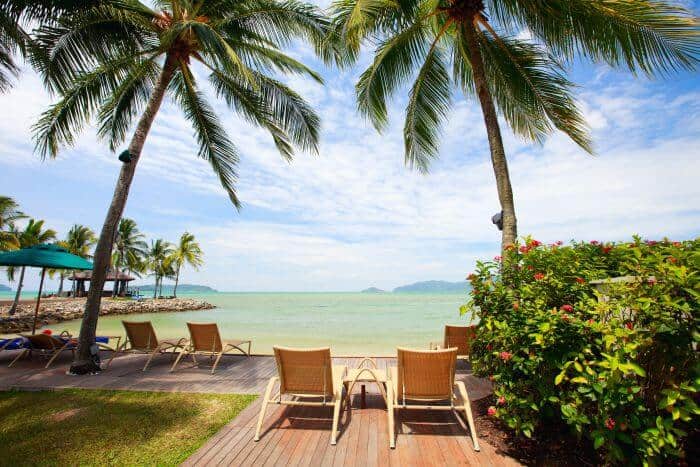 Investing in Philippine Real Estate
Buying property in the Philippines is one way to invest in the country, and with Asia's highest rental yields at around 7.5% on average, it's certainly not a bad option. There's a great variety of options to choose from too, from large cities such as Manila and Cebu to island retreats such as Boracay.
But like most of Southeast Asia, with the exception of Malaysia, foreigners may only own condominium units – land and houses are strictly off-limits. The good news is that condominiums have the highest yields anyway.
If you are buying property to live in yourself, you'll obviously have your own idea of where you want to spend time. For investors, though, the location will depend on whether you are seeking capital appreciation or rental income.
For rental units, the large cities are best. These areas are where the expats and well-paid IT experts live. Long-term demand and yields simply aren't high enough in the beachside resort areas. If you are wanting to flip units or hold them for capital appreciation, you have more options.
The country's rapid population growth also means that there are new towns popping up constantly, and someone on the ground could easily spot an area of the country where prices are now cheap, but may not be a decade from now as more people are born and start moving in.
As with purchasing property anywhere, location is the most important aspect. Our Foreign Real Estate Guide has more information not just about different areas of the Philippines, but about 13 of our favorite countries to invest in.
It's also important to remember that because property in the country is denominated in Philippine pesos, you're also investing in the future of the currency by purchasing real estate.
As a whole, Asian currencies have been hammered against the US Dollar, but the peso has been one of the most resilient currencies in the region, outperforming the Thai Baht, Malaysian Ringgit, and even the Singapore Dollar.
But while some may see this as strength, it's possible that this only means the Philippine Peso has more to fall in the coming months and years.
Either way, diversifying away from holding assets in one country, one region, or one currency is still one of the best ways to safeguard and grow your wealth over the long term.
Last updated: Dec 27, 2019 at 11:05PM