This article lists the six cheapest cities in North America for digital nomads. The cities have been chosen based on their cost of living, accessibility, taxes, sense of community, safety, and, finally, internet connection.
North America is one of the most exciting regions for nomads since it's so diverse and beautiful regarding natural landscape, food, and networking opportunities.
The region also boasts some of the best retirement destinations in the world. Most importantly, living in North America, you won't have to miss out on the comforts you're used to. With a little planning, you can live a luxurious life at a fraction of the cost back home.If you want to start a company, invest, or get a second residency or citizenship in North America, set up a call with us today. We can make that happen for you.
Tulum, Mexico
Tulum is one of our favorite cities. This chilled-out beach-side town truly has something for everyone – from hammocks and huts to lay your head on the beachfront to villas with infinity pools. In Tulum, you'll find the whitest sand you'll ever see, unspoiled blue waters, and cenotes, where you can dive or swim with sea turtles.
Tulum also has a distinct small-town boho vibe as it hasn't been hit with a wave of chain businesses and a multitude of identical apartment blocks like its northern counterparts, Cancun and Playa del Carmen. The city is undeniably paradise-like.
In recent years, this seaside town has become something of a haven for expats from around the world, many of whom have set up their own successful businesses there.
Tulum is also highly accessible from the US and many other countries through Cancun International Airport.
Tulum is not as touristy as you'd expect, and it's incredibly inexpensive in terms of the cost of living. An expat can live comfortably for about $1,200 per month. While income tax is fairly high (35%) in Tulum (if you live there full-time), real estate taxes are significantly low. Therefore, if you're considering investing in property, now might be the right time.
Finally, the internet connection in Tulum is good, and the expat community is highly social – especially on the beach and while enjoying drinks in the evening. Of all of Mexico, Tulum has our vote as number one, not just as one of the cheapest cities in North America but as a fantastic place to live.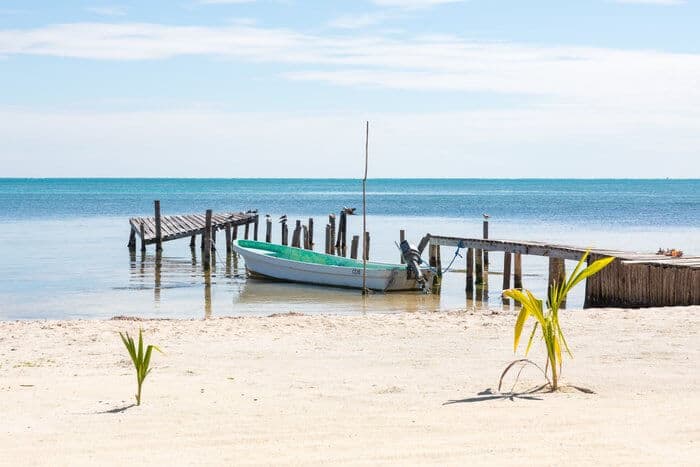 Ambergis Caye, Belize
Ambergris Caye looks like a postcard with beaches that stretch for miles, some of the best scuba diving and snorkeling in the world.
The island's only town, San Pedro, boasts all kinds of entertainment. There's bingo, beach bowling, and even strange games involving chickens. Belize also boasts a well-developed health and fitness scene with plentiful yoga classes and fitness clubs.
As an added bonus, Belize is actually beckoning entrepreneurs to come to the island, and the government even provides a service that can help you get started by giving you special training, advice, and technical help with starting your business.
You will also find more expats in San Pedro than elsewhere in Belize. This is because the quality of life is so high, and the expat community is socially tight-knit. It is worth noting that the cost of living in Ambergris Caye is higher than anywhere else in Belize, but the trade-off is apparent – and it's still much cheaper than anywhere in the US, UK, or Australia.
Unfortunately, and perhaps the only downfall in Ambergris Caye is the internet connectivity. A good provider is costly here, and even then, a steady connection is not guaranteed.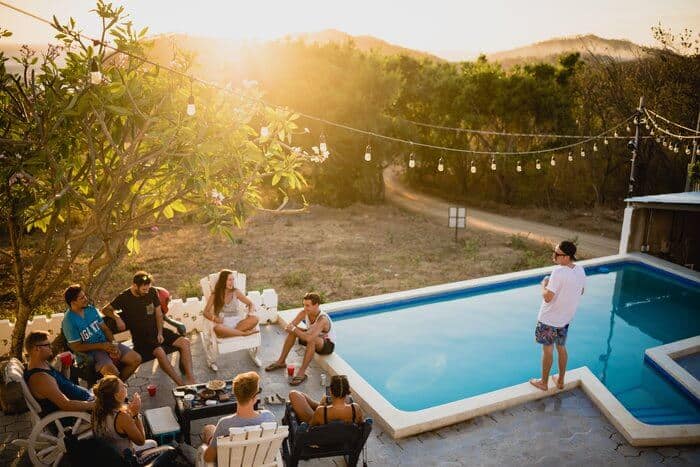 San Juan Del Sur, Nicaragua
Funky is the word that we would use to describe San Juan del Sur.
This brightly colored little surf town is rapidly expanding before our very eyes. A couple can live a decent life in this town for as little as $1,500 a month, and right now, the market is hot for buying real estate. If you're earning a bit more, spending $1,500 per person will get you a luxury place to rest your head and settle your stomach.
Nicaragua is also very accessible from the US, with direct flights running frequently, but it is regretfully a little more difficult for those outside the US. Becoming a resident here is easy, too. There is also a small expat community based in San Juan del Sur, but you don't need much in such a small town.
Finally, if you're looking to start your own tourist business in Nicaragua, you may be exempt from paying taxes for the first ten years if you prove your business stimulates the local economy.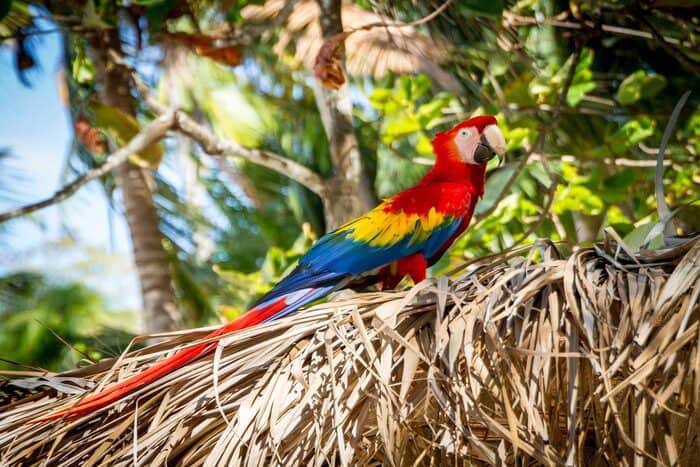 Jaco, Costa Rica
Jaco hasn't always had the best reputation among expat destinations, but who doesn't love a comeback story?
As a colorful city with colorful wildlife (just look up for scarlet macaws and toucans), Jaco's natural beauty and laid-back culture and lifestyle will draw you in. The city has the best of what draws people to Costa Rica.
Jaco isn't only a draw-in for expats and tourists from abroad, it is a huge tourist destination for other Ticos (Costa Ricans) as well – especially on weekends. During those times, the town's already great nightlife becomes bigger and better. If this isn't your scene, that's no problem. There are jungle walks, mountain biking trails, and hidden waterfalls, all to be explored.
This beach town, which is located an hour from San Jose and its excellent international airport, has quite a young expat community, with most people aged between 20 and 40. This is no doubt due to the fun vibe of the town and the pura vida lifestyle of the locals.
Cost-wise, Jaco is exactly what you make it. It can be easy to overspend, but it's also easy to save a lot. It also boasts a very low property tax.
Whether or not you're going to love Jaco will ultimately come down to your own personality.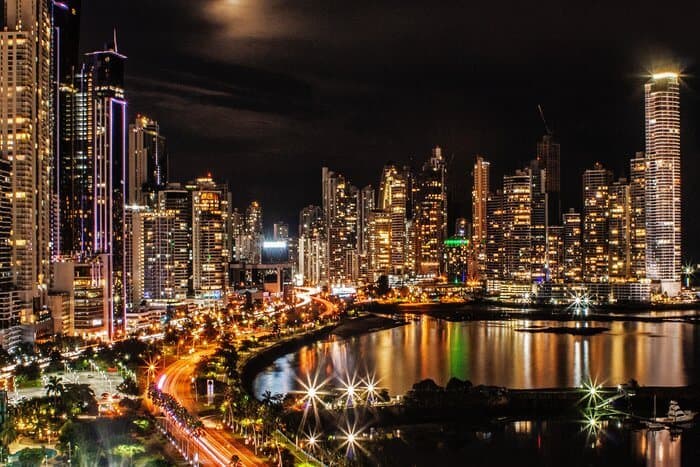 Panama City, Panama
Let's be real – small beach towns where everybody knows everybody might not be your scene. A great trade-off for city life on the cheap in Central America is Panama City.
The average cost of living for a middle-to-upper-class life here is anywhere between $1,500 and $2,000, which seems quite expensive at face value, but you can make this money back in other ways.
Panama's economy is strong and steady, and the country's taxation laws allow you to only be taxed on the money you earn in Panama. So, if your work is location independent and based online, you will be paying virtually no tax.
On top of this, internet speeds are good, the weather is beautiful, and the city's already modern infrastructure is rapidly improving. If you get tired of the city's bustle, then the beach is just 15 minutes away, and you'll find a thriving expat community here. Other perks include easy access to and from the US and the use of the American dollar.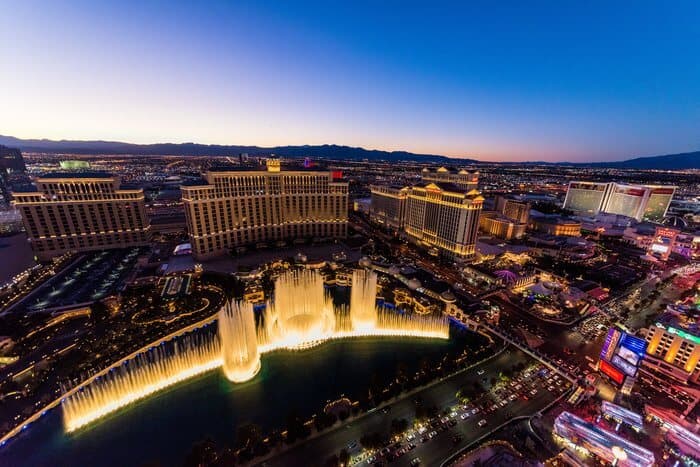 Las Vegas, Nevada
In the US, it's becoming increasingly more difficult to find a city that's both affordable and fun to live in. New York and San Francisco are lively and exciting, but you'll often pay around $2,000 in rent to live in a shoe box.
On the other hand, you might be able to live on the cheap in a smaller Midwestern city, but you'll quickly find that it's hard to meet fellow nomads or expats – and good luck finding something to do on a Friday night.
Las Vegas, however, provides the perfect balance between affordable and fun. The city is well-known for its gambling and entertainment industry, and if that's not your scene, you can also easily explore the stunning mountains surrounding it.
The largest benefit of moving to Las Vegas, however, is its tax-friendliness. Unlike high-tax states like New York or California, Nevada generates enough gambling revenue to negate the need for state income tax, sales tax, and other taxes – namely property tax – which are low compared to similar states.
It's also surprisingly affordable. The city consistently ranks among the cheapest cities to live in the US thanks to its low cost of living. You can easily find a decent one-bedroom in Vegas for under $1,500 per month, and you can expect to spend around $2,000 a month to live comfortably in the city – provided you don't spend a fortune gambling. Overall, you get a lot of bang for your buck in Vegas.
Cheapest City for Nomads in North America
Affordability is a subjective matter. While countries like the US can be considered objectively expensive, many countries in the North American region offer comfortable lifestyles without breaking the bank.
If you want to reduce your overall cost of living by residing somewhere in North America, we can help you do so. All you need to do is reach out to us, and we'll handle the rest.