Can an American citizen get dual citizenship? The simple answer is yes, but the how is what makes all the difference.
Keep reading about what it means to have dual citizenship, the benefits, and how to get one.
The Nomad Capitalist team has helped our high-net-worth clients obtain second citizenship in 28 countries. Apply to become a client, and we will help you to "go where you're treated best" through dual citizenship.
What is Dual Citizenship?
Having dual citizenship means that you are a citizen of two different countries and enjoy the rights and responsibilities that come with each citizenship.
Not all countries allow dual citizenship, and rules and requirements vary from country to country.
Dual Citizenship USA
Interestingly, the United States does not, in fact, formally recognize dual citizenship.
When you have obtained second citizenship in another country, you are not required to renounce your original citizenship or give up your passport.
You can renounce your US citizenship if you wish, and this comes with its advantages and cautions.
But thanks to dual Citizenship, US citizens can access excellent benefits, including the ability to work, study, and live in both countries, the right to travel to 100+ countries worldwide, access to healthcare and social programs in another country, own property in another country, and take advantage of economic and investment opportunities as well as favorable tax jurisdictions.
So if you already have a Tier A passport, why would you want another?
Why are Americans leaving?
There are plenty of benefits to obtaining dual nationality, or even triple citizenship, which we will look at more closely in this article. For Americans, the strongest motivation for obtaining dual citizenship
But why are Americans pursuing dual citizenship? Unfortunately, the value of the US passport is losing its value. Between 2021 and2023, the travel score of the US passport dropped from 185 to 173 on the Nomad Passport Index.
Dual citizenship offers protection for American citizens and access to new opportunities. It serves as an insurance policy in case of unwelcome new laws and regulations or government instability, as well as granting access to overseas markets.
Dual citizenship can also help investors and high-net-worth individuals reduce taxes, particularly US citizens obligated to pay taxes on worldwide income.
How to get EU citizenship as an American? Keep reading to find out more about the best options.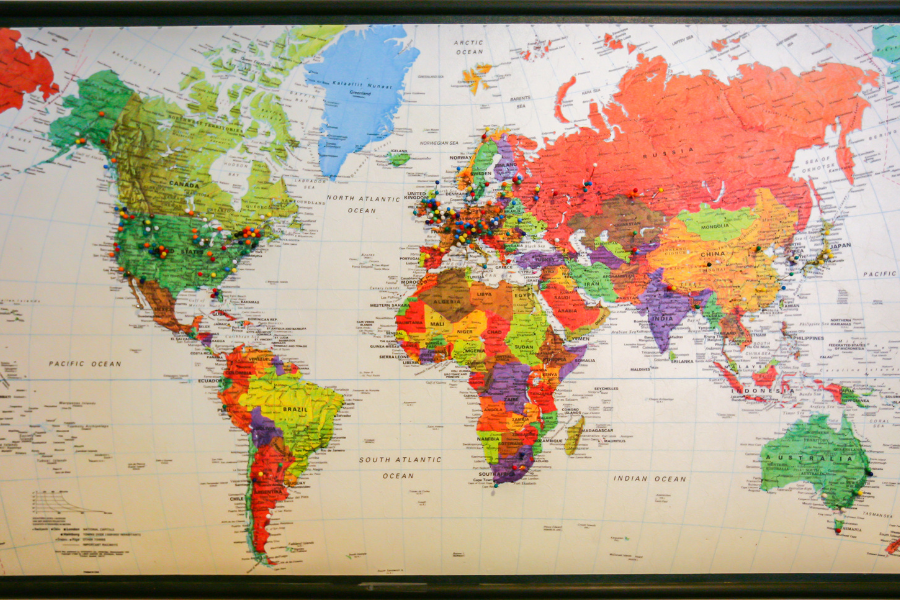 American Citizen Dual Citizenship Countries
Does US allow dual citizenship anywhere? The following countries allow dual citizenship with the US:
Europe
Albania, Armenia, Belgium, Cyprus, Czech Republic, Denmark, Finland, France, Greece, Hungary, Iceland, Ireland, Italy, Latvia, Luxembourg, Malta, Norway, Portugal, Romania, Russia, Serbia, Slovenia, Sweden, Turkey, UK
Americas
Argentina, Belize, Bolivia, Brazil, Canada, Chile, Costa Rica, Mexico, Antigua & Barbuda, Barbados, Dominica, Grenada, St. Kitts & Nevis, St. Lucia, Jamaica, Peru
Africa
Algeria, Angola, Benin, Egypt, Malawi, Nigeria, South Africa
Asia
Bangladesh, Israel, Pakistan, Philippines, Syria
Oceania
Australia, New Zealand, Vanuatu
Some other countries not listed above also allow dual citizenship with the US but under particular circumstances. For example, Germany only allows dual citizenship to a child born to an American parent and a German parent. Regardless of the place of birth or country of origin, these individuals are dual citizens of both Germany and the US.
Countries an American Citizen should avoid
When considering the downsides of dual citizenship, certain types of countries should be avoided, including:
countries that don't allow you to give up citizenship if you wish
countries that prohibit renouncing citizenship
countries citizenship-based taxation (currently just two, but that could change sooner than you think)
countries with mandatory military service
countries with sanctions and reputational issues
countries that impact job and security clearance
For example, if you obtain citizenship in Turkey for yourself and your family, your male children may be automatically required to complete service in the military when they turn 18.
How to Get Dual Citizenship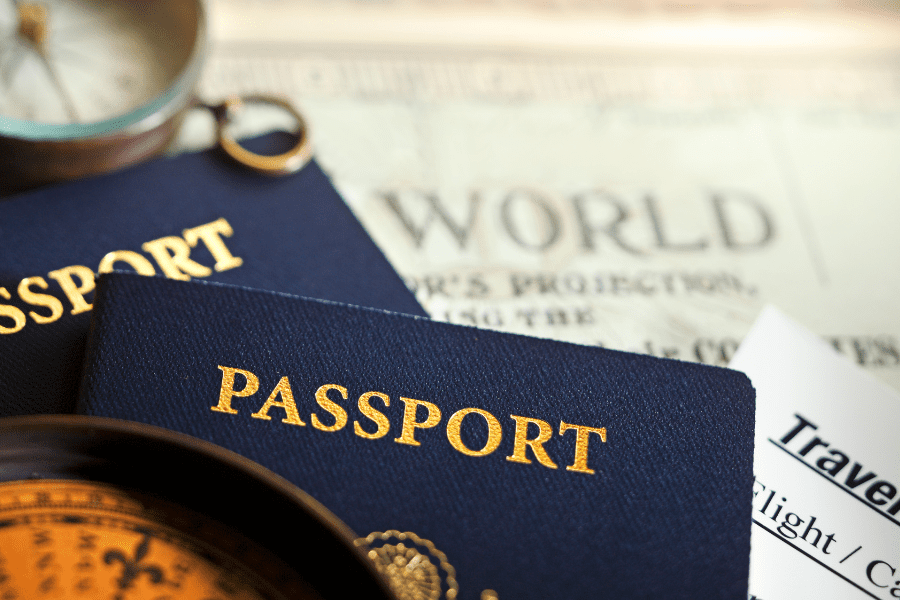 There are several ways for Americans to obtain dual citizenship, including investment, descent, naturalization, marriage, descent, and, of course, birth.
Dual Citizenship by Investment
Caribbean countries offer US citizens some of the best options for obtaining dual citizenship and passport through investment.
Unlike other programs, certain countries in the Caribbean don't require a minimum duration of residency, providing citizenship within as little as three to six months.
In addition to a fast process, these countries offer other benefits, including access to 140+ countries with their passports and physical proximity to the US.
Europe's citizenship by investment programs offer even greater travel freedom, but their availability is severely limited, and we believe this particular path to citizenship may be closed off sooner rather than later.
Two countries that have excellent citizenship by investment programs include:
Malta
The Malta citizenship by investment program is an attractive option for those seeking a second passport with the ability to live and travel freely throughout the European Union.
Also, the program's process is quick and can result in obtaining citizenship within 12 to 36 months, though applicants must be permanent residents of Malta to gain Maltese nationality.
Once attained, however, you are free to live, work, study, and invest anywhere within the European Union.
Saint Lucia
The benefits of investing in St. Lucia's citizenship by investment program include its safe and stable environment, high standards of living, and access to modern infrastructure and healthcare.
CBI programs usually offer a real estate investment choice, and Saint Lucia is no exception. You can purchase real estate with a minimum investment of $300,000, but it must be selected from the list of officially pre-approved real estate investment options.
Golden Visas for Dual Citizenship
Golden Visas become incredibly popular over the past few years as a fast way to obtain temporary residency in another country. In 2023 a number of programs are being slashed, including popular options like Ireland and Portugal.
If you are wondering how to get EU citizenship as an American? The remaining Golden Visas options are the answer to getting EU citizenship and all the benefits that come along with it.
Dual citizenship through a Golden Visa program in one of these European countries gives you membership in the EU, including all the EU citizenship rights, visa-free travel in the Schengen zone, the right to live, work, and study in any EU country, favorable tax treatments, tax exemptions, and access to national healthcare services and educational opportunities.
These Golden programs grant you temporary residency in return for an investment in the country. After fulfilling the required residency conditions, you can obtain permanent residency or even citizenship if you wish.
If you are interested in obtaining a golden visa and access to Europe, now is the time to apply. The golden visa programs of Europe are quickly disappearing. Other programs like that are offered in Spain under pressure by the EU to shut down.
Contact the Nomad Capitalist team today to explore your options before it is too late.
Citizenship by Descent
Obtaining dual citizenship by descent allows you to acquire citizenship in two countries through your family heritage, regardless of your country of birth.
Do you have Mexican, Italian, Polish, or Irish roots? At Nomad Capitalist, we offer 30 countries worldwide, including Europe, Latin America, Africa, and Asia.
You may even be eligible for multiple citizenships. Save yourself a lot of time and stress by avoiding bureaucracy with our team's help preparing all the paperwork, ensuring a smooth and efficient process.
Dual Citizenship by Naturalization
Naturalization can be one of the more drawn-out and complex avenues to obtaining dual citizenship.
Becoming a dual citizen through naturalization means that you can become a citizen when you fulfill a country's specific requirements.
This process normally involves obtaining temporary residency first, followed by permanent residence, which then means you are eventually eligible for citizenship.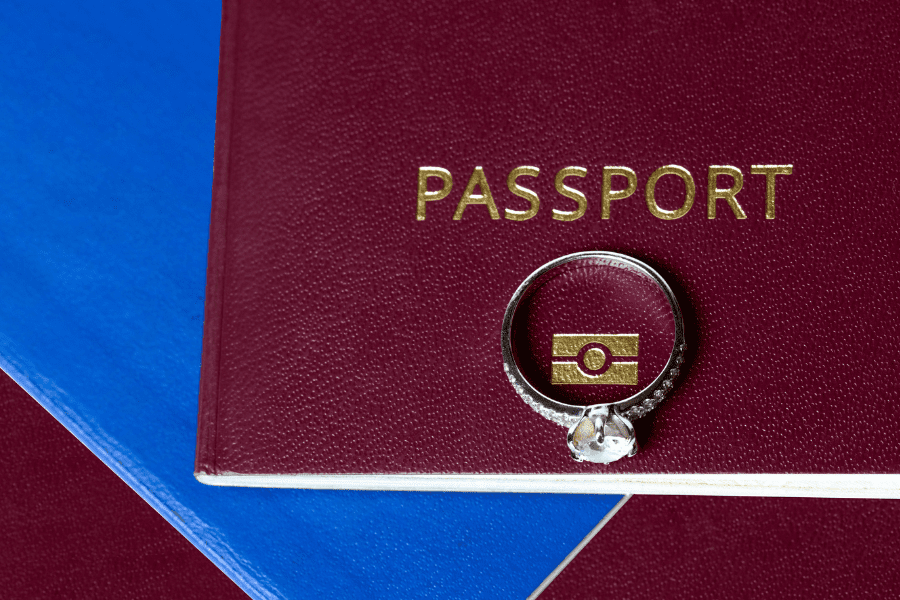 Dual Citizenship Through Marriage
When an American marries someone from another country, they may be able to obtain dual citizenship status through marriage.
It's important to note that becoming a dual citizen through marriage is only achievable in some countries.
For example, in Brazil, citizenship automatically passes to spouses and children.
Those married to a Brazilian citizen can apply for citizenship after just one year of residence. Close family ties, including adoption or having a child, can also lead to Brazilian citizenship.
Pros and Cons of Dual Citizenship Status
Let's take a quick look at some of the benefits and potential pitfalls that come with multiple citizenships.
Business and Investment Opportunities
Getting a second citizenship and a second passport grants entry into untapped markets and offers a vast amount of investment and business opportunities, including emerging markets like Colombia, Costa Rica, or Paraguay.
Gaining full citizenship of your country of choice will provide unrestricted access to the country's market and put you on the ground floor of an emerging market.
Ease of Travel
Obtaining a second passport can greatly simplify your travel, boosting your visa-free travel options.
It's important to note that obtaining citizenship doesn't automatically come with a passport; you will have to take further steps to get your hands on your new country's travel documents.
This benefit has been highlighted by the event of the last few years, including travel bans; having two passports can provide a solution.
Getting your dual citizenship can significantly improve one's ability to travel and conduct business worldwide; for example, with a Saint Kitts and Nevis passport, you can gain visa-free entry to Brazil, where citizens of the United States need to apply for a visa.
Privileges and Social Benefits
Would you like the added benefit of accessing social services provided by a foreign country?
One of the most attractive social benefits of other countries is healthcare. Sadly American healthcare services have become unsatisfactory and extremely expensive.
Getting citizenship in a country that offers top-notch health, social, and education is desirable to many Americans, especially those with young families.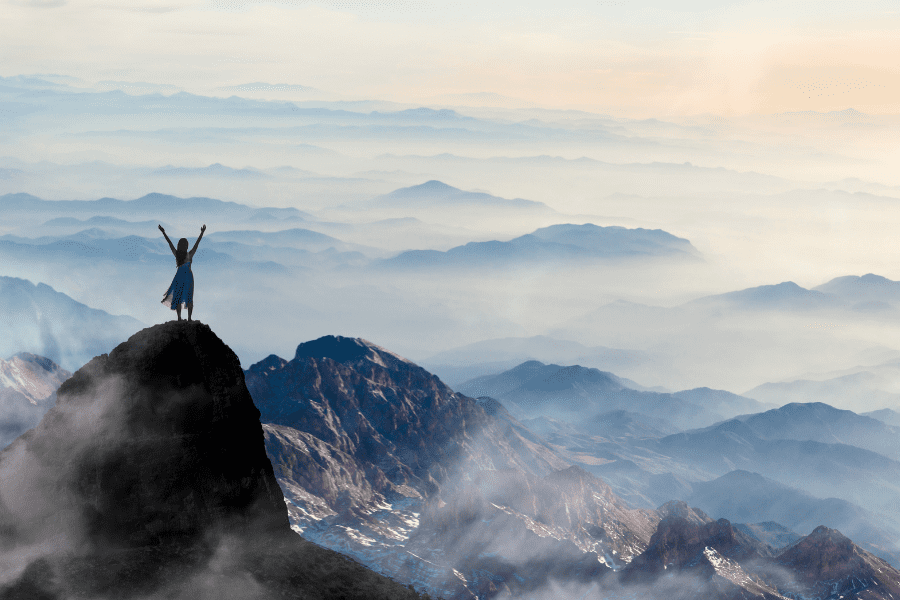 Freedom
Having dual citizenship can give you freedom during uncertain times.
Whether you decide to relocate or simply keep a second passport as a backup plan, the benefits of having more options in today's turbulent world cannot be overstated.
A backup plan can not only give you a better quality of life but also provides safety and security.
At Nomad Capitalist, we are dedicated to helping our clients get the freedom they desire, creating holistic strategies, and helping them go where they are treated best.
The potential downsides of dual citizenship, if not approached with the right strategy, include the following:
the potential for double taxation
voting and political restrictions
losing a citizenship
Firstly, having dual citizenship doesn't exempt you from tax obligations or laws. Attempts to avoid FATCA by opening bank accounts with second citizenship will not work, as the US government will always consider you a US citizen for financial reporting and tax purposes.
Secondly, you cannot simply choose which passport to use for financial purposes. If you have accounts around the world, they must be reported in the same way as someone without dual citizenship.
FAQs
If I get dual citizenship, will I lose my American one?
Living overseas for too long will not cause you to lose your citizenship, but green card holders may lose their ability to be naturalized. 
If you're already a citizen with dual citizenship, you have the right to come and go as you, please.
What is triple Citizenship for US citizens?
So what if you get dual citizenship and you want more? Thankfully it is possible to acquire triple citizenship or more. 
Triple citizenship is possible, and we urge obtaining it after gaining your second citizenship in another country as it helps build a passport portfolio.
Trifecta Strategy serves both as a life planning and tax reduction tool. 
What is a second residence?
The second residence is a term used to describe the legal right to reside in a different country than your country of origin for an extended period – which is also known as a second residency or permanent residency permit. 
The duration of this stay varies from country to country, based on the type of permit you obtain.