Disclaimer: The Malaysian Government suspended Malaysia My Second Home Program abruptly in July 2020. They are currently reviewing the program requirements to standardize procedures and boost the efficiency of the program's management. However, a statement from Malaysia's Home Ministry Secretary-General said that the MM2H Program would reopen in October 2021. This is because Malaysia's luxury real estate industry relies heavily on foreign investors.
There are options for those entrepreneurs or investors who don't want to wait. You could consider whether incorporating in the Malaysian tax-free island of Labuan would be a smart financial move.
As a melting pot of cultures, Malaysia's allure lies both in its bustling streets and its stunning skylines. This Asian peninsula was once home to the tallest buildings in the world, the Petronas Twin Towers. While they no longer hold that record, they remain a monument to Malaysian forward-thinking.
Signs of Malaysian innovation don't stop there. All you have to do is visit some of the country's bigger cities to experience its contemporary way of life. There's something for everyone in Malaysia, and all you have to do is see it for yourself.
Andrew will tell you himself that Kuala Lumpur is one of his favorite Asian cities. As one of his chosen bases around the world, Andrew spends a lot of his time there. Using Malaysia My Second Home Visa, he benefits from the lifestyle that Malaysia offers to digital nomads.
He got his Malaysia My Second Home Visa by himself. Not only that, but he has helped other people to do so through the holistic planning services that Nomad Capitalist offers.
Why Malaysia and Malaysia My Second Home Program Might Be For You
Whether you're the outdoorsy type or more of a city slicker, Malaysia has something for expats of every kind. Beyond being a jewel of Southeast Asia, this country has a reputation for being very tax-friendly. This makes it especially attractive to entrepreneurs and business people looking to keep more of the money they earn. Malaysia has relatively relaxed tax laws making it a great place for nomads looking to maintain their offshore income.
As the country continues to develop, it becomes an increasingly more attractive destination for expats. The Malaysian Government has made it easy for foreigners to do business, invest, and live in their country.
Fortunately, turning this Southeast Asian gem into your second home is a pretty straightforward process thanks to Malaysia My Second Home Program.
There are a few other ways to live in Malaysia long-term. These come as the Labuan work permit or a simple travel visa. Each has its own advantages and disadvantages, but nomads are best served by the MM2H Malaysia.
This article will give you an in-depth look at this particular visa.
The Malaysia My Second Home Program is a great fit for expats. Particularly, expats who are frustrated by the large amounts of money expected from other second residence programs that often demand that you actively manage a local business.
At the same time, the program isn't ideal for entrepreneurs who are just starting their careers. This visa program demands that you have funds, approximately $360,000 in liquid assets and $240,000 to invest. Plus, there's the time to spare while completing the process.
The Best Places to Live in Malaysia Under the Malaysia My Second Home Program
If you haven't been to Malaysia, there are three main cities you'd want to visit. These are Kuala Lumpur, George Town, and Langkawi. These three are easily the best places to live in Malaysia.
Kuala Lumpur
The capital, Kuala Lumpur, is both modern and traditional. From the centuries-old Chinese Thean Hou Temple, you can still catch a glimpse of modern Kuala Lumpur skyscrapers.
This mix of tradition and innovation is something that sets Malaysia apart from its neighboring countries. An exhilarating blend of cultures, nationalities, and religions give Malaysia, and Kuala Lumpur in particular, its unique energy.
Westerners who are accustomed to this style of life will feel right at home on this Southeast Asian peninsula.
Filled to the brim with fantastic dining, shopping, and architecture, Kuala Lumpur is a destination for nomads who love big cities. Not to mention, the cost of living is significantly lower than similar capitals around the world.
George Town
Visitors to Malaysia also flock to the island of Penang. The picturesque capital of the island, George Town, was named a United Nations Educational, Scientific and Cultural Organization (UNESCO) World Heritage Site over ten years ago.
Some of George Town's charm comes from the fact that it hasn't changed much since the colonial era. Strolling down the streets of George Town feels like traveling back in time. Though the city is not without its modern touches.
This Malaysian city is famous for its street food and unique dining experiences. It's also home to one of the world's largest reclining Buddhas.
In recent years, George Town has become known for its impressive street art. Still, it's the pristine, tropical beaches and beautiful natural sites like Penang Hill that capture the hearts of those who visit.
Langkawi
Malaysia's archipelago of ninety-nine islands, also known as Langkawi, draws travelers from near and far. From its rolling hills to its lush jungles to its beautiful blue beaches, Langkawi often gets called heaven on Earth.
Located just 18 miles off the coast of mainland Malaysia, only two of the islands in this archipelago actually have residents.
The island of Langkawi has a population of approximately 65,000 people which means you won't have to worry about rush hour traffic.
In terms of prices, the fact that these islands are duty-free certainly makes them a haven for shopping. There are countless island hopping and adventure sports available in Langkawi, so you won't get bored living there.
Why Malaysia and Why Choose Malaysia My Second Home Program?
Malaysia isn't just a beautiful country. It also grants significant economic benefits ranging from its open economy to its rather relaxed property ownership laws.   
The benefits that Malaysia provides make it a great alternative to Singapore, even while its proximity to Singapore provides certain advantages. That said, Singapore boasts the second freest economy in the world. It's also probably the most accessible economy for Westerners in terms of investment.
However, while Singapore has a reputation for being the ideal place to go offshore, it demands a significant amount of cash. If you have a million dollars to burn, you might be keen to invest in some real estate in Lion City. Nonetheless, most other foreign investors can expect to hit a wall when buying real estate in Singapore.
Also, the restrictions on foreign real estate investment in Singapore detract from the country's economic grandeur. Annual property taxes coupled with stamp taxes mean that expats investing in Singapore can expect less bang for their buck. Foreigners must also pay a rental income tax of 20%, which puts them at a great disadvantage compared to Singaporean Residents looking to invest.
Malaysia, on the other hand, has fewer ownership restrictions. Your investment is likely to go much further there. As long as the property is worth at least MYR $1,000,000 or approximately $240,000, it's fair game for foreigners. However, in areas like Selangor or Johor, the threshold can be closer to about MYR $2,000,000 or approximately $480,000.
Getting A Malaysian Tourist Visa
Before you decide to get a Malaysian Residence Permit, you should first visit the country on a tourist visa to decide whether or not you want to live there. This is a great opportunity to be able to scan the land and see if it's on par with your expectations.
There's a long list of passports that offer visa-free entry to Malaysia:
A 90-day visa is granted to citizens of the United States, Canada, and the European Union.

A 30-day visa is granted to most Europeans (non-EU), South Americans, Africans, and Asians.
There's a third tier of visa-free countries that only get a 15-day visa. This tier is only made up of two countries: Iran and Libya. The limited visa-free travel, in this case, is due to political sanctions from the United States. This caused embassies to start rejecting visas from these countries.
Citizens from countries that do not have visa-free travel must apply for a visa.
If you come from a visa-exempt country, all you need is a passport that's valid for at least six months following your date of entry.
Probably the most significant advantage of the tourist visa is how painless it is to use. There are numerous countries for which there's no paperwork involved. Nationals who do need to fill out paperwork have a streamlined procedure available to them online. When entering Malaysia, simply show your passport, get a stamp, and you're in.
Visitors using a travel visa must be able to show that they have a return ticket or a ticket to another country. This is often known as proof of onward travel, and they need it since immigration officials want to confirm that you won't be overstaying your welcome.
For travelers that don't come from a visa-exempt country, such as Israel or Afghanistan, the process to get a visa is still relatively simple. You can get a Tourist e-Visa online that has a validity period of 90 days and allows for multiple entries and exits.
However, once you are in Malaysia on this visa, you have a maximum stay of 30 days per entry. The visa cost and service fees add up to about $100. Luckily, this visa process is quite quick and your visa will often be processed within 24 hours.
In a nutshell, getting a Tourist Visa for Malaysia is easy, regardless of whether you're exempt or not.
It's a great way to see the country. Plus, if you're trying to follow Andrew's strategy of having multiple home bases as a nomad, you could easily come here for three months a year before going off to your other bases.
However, some of our six and seven-figure clients have been telling Andrew something quite extraordinary. It's how much they love the level of productivity they're able to achieve by staying in one place.
Sure, travel visas are easy to get and are excellent for short trips to Malaysia to get to know the country. Although, they won't make sense for people looking for a more permanent solution. Expats looking to live in Malaysia full-time should explore other venues for Malaysian Residency.
Malaysian Labuan Work Permit
Obtaining a work permit for Malaysia can be a good option for entrepreneurs or businesses with a decent amount of capital.
However, you might find it difficult to start a company elsewhere in Malaysia. Then again, the Federal Territory of Labuan offers work permits geared towards professionals looking to start their business in the country.
This is an easy way to help fast-track your business into the Malaysian market. This work permit is good for two years and can be renewed for another two to three-year period.
Labuan's work permit comes with other perks as well. It allows 100% ownership of the business by a foreigner and gives the right to hire a few foreign employees without extra costs. The permit also has the benefit of giving business owners the opportunity to grant a yearly multiple entry visa for family members.
Overall, Labuan is a company jurisdiction that competes with Hong Kong and other offshore jurisdictions. They do so while providing you a place where you will pay a very nominal amount of tax. But, the added bonus is that Labuan is a part of a real country with tax treaties.
There's also an option if you don't want to set up a business in Malaysia but still want to spend a significant amount of time in the country. The better option would be to invest in the Malaysia My Second Home Visa.
How to Get A Malaysia My Second Home Visa
If you want to live in Malaysia long-term, you can apply to the Malaysia My Second Home Program. The MM2H Malaysia has basic financial requirements for liquid assets, a minimum offshore income, and a passive investment.
Occasionally, there are rumors that this program is going to go away. For instance, it was suspended back in 2018 and in 2020. It remains suspended today, but it's being reactivated in October 2021. (Please see the disclaimer at the top of this article for more information.) 
What has also long been rumored is that they're actually going to increase the cost of the program. This is also something that Andrew believes to be long overdue. But more on program costs in a minute.
Benefits of the Malaysia My Second Home Program
The Malaysia My Second Home Program is often referred to as MM2H. This program is similar to many retirement visa programs, but it's not restricted to retirees. This program can help all expats with the necessary means to acquire a residence permit in Malaysia for up to five years at a time.
Naturally, before applying, you should check your passport expiration date. This is because your passport validity plays a role in determining how long your residence permit will be valid.
Additionally, while the Malaysia My Second Home is a great program, it's not equal to a Permanent Residence Permit. It's also not something that will lead to permanent residence.
The Malaysia My Second Home Visa is a "Social Visit Visa" that allows for multiple entries and exits. This program allows you to live in Malaysia and bring your family along with you, as long as you can provide the right paperwork and financial standings.
One of the more significant upsides of the Malaysia My Second Home Visa is access to the financial benefits Malaysia provides. This can be accessed by new businesses or individuals looking to retire within its borders.
The country's income tax is low and the local business laws are very straightforward. This visa program can open doors for entrepreneurs and business people who are hoping to increase their financial gains by going offshore.
As it's quite close to both Singapore and Hong Kong, Malaysia is also a great location for business travel.
Similar to the Labuan Work Permit, the Malaysia My Second Home Visa Program can help you bring your immediate family into the country. Your parents or in-laws can also receive a yearly Malaysian Visa.
Under the Malaysia My Second Home Program, you can sponsor your worker maid and import your vehicle into the country. Not only that, but even your beloved pets can make their way to Malaysia with you on this visa.
In essence, you can pick up and transport your life to Malaysia. It also helps that this program is more affordable than other second-home residency programs.
Qualifying for the Malaysia My Second Home Program
The Malaysia My Second Home Visa isn't restricted by age, gender, nationality, or religion. In the 17 years that the program has been in existence, Malaysia has approved over 40,000 visas from 130 different countries. 
Most applicants come from Asian countries, followed by European countries and then the Americas.
By far, the country with the highest approval rate is China. Japan and Bangladesh are in a close tie for second.
While anyone can apply for the Malaysia My Second Home Visa, meeting the financial threshold is crucial to determine if you qualify.
Upon reactivating the Malaysia My Second Home Program, the program officials have changed quite a few things. The age group, for example, is now classified as 35 to 49-year-olds and those who are above 50 years old. This means that anybody beneath the age of 35 will not be able to qualify.
Not only that, but all applicants must be able to prove that they have a minimum of MYR 1,500,000 or approximately $360,000 in liquid assets. Then, each applicant must make a fixed deposit or a passive investment of MYR 1,000,000 or approximately $240,000.
These prices are relatively higher from the past financial requirements, but that's exactly what this program wanted and needed to do. They needed to change their price points in order to move away from the mass appeal that they had.
In both cases, the money has to be placed in a Malaysian bank account. This is a requirement that's quite prevalent when going for a second residence, as most countries need you to open a bank account in their jurisdiction.
You'll incur some fees when you make the transfer. Although, there are lots of banks for you to choose from where you can get your own personal banker. Depositing this amount will give you a priority relationship.
When you make the deposit, you have to convert that balance into MYR. After all, that's why they want you there. Please note that funds can't be touched for at least one year.
After the year, you can petition for the use of those funds for housing, medical, or child tuition reasons.
The Malaysia My Second Home Program also requires you to provide a source of income. Upon the program's reactivation, the old income requirement of MYR 10,000 has changed to MYR 40,000. Under the new program, you're required to show a monthly income of MYR 40,000 or around $9,600.
The financial threshold must be met by all those who want to qualify for the Malaysia My Second Home Program. This is one of the MM2H Program requirements. Although, there may be various ways for you to prove your eligibility depending on which criteria you fall under.
If you file your application as an employee, you must include certified copies of three months' worth of payslips.

If you file your application as a retiree, the monthly amount remains the same. Plus, you can submit your pension slip as well as any rental income and interests or dividends from investments. These should be supported by the latest six-month or one-year statement that mentions the invested amount or dividends received.
To prove your financial assets, you must submit copies of your last three bank statements. You can also send other relevant documents if they further prove that you can support your stay in Malaysia.
There's also a medical check-up needed for this application. As with many countries, the Malaysian Government wants to be sure foreigners aren't bringing any serious illnesses into the country. Just like submitting a passport photo and a letter of good conduct, this is a basic requirement of the process.
You must also include a self-declaration of your health condition. If you're applying with a spouse or dependents, they'll also need to submit this document. You can access this form here.
Along with these documents, you'll need to submit an application form and a letter of application.
If you're filing for dependents, you should include subsequent application forms for them as well. However, if you wish to add a spouse, they can be on your personal application form.
You must also submit your résumé for the immigration office to review.
On top of that, you need to include three copies of the IM.12 or Social Pass Form. Everyone who's applying must also have a passport photo of themselves with a blue background. While the specific reason behind this color is not clear, it likely has to do with the Malaysian Government tightening its security.
Furthermore, you have to submit a copy of your passport or your travel document and all pages with a stamp. If your passport has been renewed in the last twelve months, you must also submit a copy of your previous passport. A notary must certify the information page of your passport as a Certified True Copy.
In terms of background checks, you must submit a Letter of Good Conduct from your country of residence. Please note that Malaysia no longer accepts Malaysian Letters of Good Conduct.
Any applications from Hong Kong or Singapore will no longer receive a supporting letter to obtain their Letter of Good Conduct. In the past, applicants from these countries were able to receive supporting letters to request their Letter Of Good Conduct, but that's no longer possible.
You can request a Letter of Good Conduct from the embassy of your country of residence. Keep in mind that this document is only required from the principal applicant.
A certified copy of your birth certificate should accompany your application as well. If you're applying with dependents, you'll also need to include their birth certificates. Of course, that is only if they're under 21 years of age. Should a dependent be close to turning 21, they must submit their application six months before their birthday.
If you're applying with a dependent that has disabilities and is over 21, you need to submit their birth certificate, too. You'll also have to provide a Letter of Confirmation from a medical practitioner to be eligible for this exception.
As the principal applicant, you need to submit a statutory declaration that states that you agree to bear the financial requirements for all your dependents.
Once you have all that documentation prepared, you simply go and get a medical insurance policy and show them where you're going to be living.
You can find a full list of required documents here.
Malaysia My Second Home Program Costs and Fees
As far as fees go, you'll need to pay a security bond and a personal bond.
The security bond is only MYR 10 or approximately $2.40 and works as a safety deposit for your application. Whereas, the personal bond is MYR 2,000 or approximately $480, and has to be paid for the visa to be issued.
While these fees are nominal, you'll have to ensure that they get paid for your application to go through.
Should you wish to enter the country while you're applying, you'll need to get a Conditional Approval Letter. In this case, there are some added costs. This requires a one-time personal bond payment and you are also liable to pay MYR 90 or approximately $21.50 every year for the Social Pass under the Malaysia My Second Home Program.
While the Malaysia My Second Home Program is more affordable, it still requires a considerable amount of cash. MYR 1,500,000 isn't exactly peanuts. That's also just the liquid assets you have to prove that you possess. Your passive investment, fees, and bonds will add up to even more than that.
Probably the biggest downside to this program is the fact that your passive investment has to be in MYR. Of course, it makes sense that the Malaysian Government requires the funds to be in their currency.
However, from an investment point of view, you can expect depreciation.
The Application Process for the Malaysia My Second Home Program
The process should begin by registering your application on the Check N' Track system. This is a system that provides you with all the appropriate forms and helps manage all the paperwork for you.
After you have signed up, you'll need to decide if you want to do the application process by yourself or with the help of a licensed agent.
One benefit of having an agent is that they can double as your sponsor. All MM2H applicants must have a Malaysian National Sponsor. Not only that, but the payment of your Personal Bond of MYR 2,000 or approximately $480 must come from the said sponsor.
There are plenty of agencies and packages available to assist you with the Malaysia My Second Home Visa. Though it's best to bear in mind that even though they know their way around the Malaysian Government and the visa application process, they are not lawyers.
These agents are merely professionals approved by the Ministry of Tourism and Culture to help foreigners apply for the Malaysia My Second Home Program.
Since these agents aren't really "affiliated" with the Malaysian Government, it's best to note that different agents charge different fees. You can expect to pay about MYR 8,000 to MYR 10,000 or approximately $1,900 to $2,400 for an agent.
If you're familiar with the process and the Malaysian Government Offices, then you can skip the agent and apply online directly. The online application or e-Visa process only became available recently, so this is something that most applicants can take advantage of.
Once you or your agent have gotten all of your documents together, it's time to submit your application. This is when the respective due diligence will start.
After your application has been approved, you'll receive a Conditional Approval Letter. This is a document that can take up to four or five months to arrive. Your Conditional Approval Letter or digital Electronic Visa Approval Letter (eVAL) will legally allow you to travel to Malaysia.
You then have six months to follow up with any missing documents.
In 2018, the Immigration Department of Malaysia introduced electronic letters for approved MM2H applicants. They hoped to simplify the application process for foreign nationals. Through the eVAL, applicants now have an easier time obtaining their visas.
Furthermore, this online service has an application monitoring program, allowing applicants to receive notifications about missing documents. With the rising application numbers, this online service was the government's solution to help reduce and locally delegate some work.
The Follow-Up Paperwork
Upon arriving in Malaysia, the first thing you ought to do is set up your fixed deposit account.
Once you've done that, you need to submit a Fixed Deposit Certificate to the MM2H Center.
Aside from setting up your bank account and depositing your MYR, you'll need to consider medical coverage.
The Malaysian Government requires that you and your dependents have health insurance. You're allowed to purchase any coverage, as long as it's valid in Malaysia. After you have done that, you'll need to submit the appropriate documentation to the MM2H Center.
You will need to have your medical examination done when you first arrive in the country as well, for both yourself and your dependents. This examination can happen at any registered clinic or private hospital in the country. The Medical Report that the practitioner provides to you must also be submitted to the MM2H Center.
In terms of education, dependents planning to attend a school in Malaysia will need a Student Pass. In order to get this pass, the dependent needs to complete a Student Personal Data Form. Both this form and the application for the pass have to be submitted to the MM2H Center.
Getting Your Malaysia My Second Home Visa
When you have successfully submitted all the remaining documents, you can then get your official MM2H Malaysia Visa at the Immigration Center.
Remember that this visa is valid for a maximum of five years. You will now have a Social Pass and can enter and exit Malaysia as you wish.
Extending this visa is simple if you have the appropriate documents and capital available.
Withdrawing from Your Fixed Deposit Account
After a year, if you decide to make a withdrawal from that bank account, then some documents are necessary.
First of all, the only approved reasons for withdrawal are the purchase of a house, medical insurance, or for a child's educational expenses. Second, there are limits to how much you can withdraw.
To legally make this withdrawal, you need the following documents:
Your Malaysia My Second Home Visa (copy)

A Letter of Intention to Withdraw from your Fixed Deposit account

The front page of your passport (copy)

Your Fixed Deposit Certificate (copy)

Your Conditional Approval Letter (copy)
You will also need to provide a copy of the proof of payment for your residential property purchase. This can include the complete Sales & Purchase Agreement and a receipt of your property purchase.
If you're using the funds for tuition, then you'll need a copy of the proof of payment for the child's education in Malaysia.
Should the funds be for medical care, you must submit a copy of the proof of payment for the said medical expenses.
Two years down the road, you'll be able to make withdrawals for your vehicle. You'll need the same documentation mentioned above and the purchase grant of your car.
Alternatives to the Malaysia My Second Home Visa
If you've made it this far in the article, you probably already have a good idea whether the Malaysia My Second Home Program could be of interest to you. 
However, if you've determined that it isn't, it might be useful to consider a few alternatives. 
First, if you're interested in visiting Asia, but not sure if Malaysia is for you, read our list of the seven cheapest cities in Asia. While this Southeast Asian jewel is a hit with plenty of expats, there are other options out there, as well.
If you're interested in learning more about investing in Asia, be sure to check out Andrew's guide on emerging market investment strategies in Asia.
Second, obtaining a work permit for Malaysia can be a good option. This is exceptionally beneficial for entrepreneurs or businesses with a decent amount of capital.
Some people might have a difficult time starting a company elsewhere in Malaysia. However, the Federal Territory of Labuan offers work permits geared towards professionals looking to start their business in the country. This is an easy way to help fast-track your business into the Malaysian market.
Should I Consider "A Malaysia My Second Home Visa"?
Whether you're considering the Malaysia My Second Home Visa because of the lifestyle benefits for you and your family or you're looking to start an offshore business with low-income tax rates, Malaysia offers many benefits. 
Retiring in Malaysia is especially tempting as well, as offshore pensions are exempt from tax.
The proximity to Singapore is another definite plus for up-and-coming entrepreneurs. Not to mention that with two international airlines based in Kuala Lumpur, you're well-poised to travel just about anywhere in the world.
Malaysia is an incredibly diverse and captivating country. Nomads looking to make it their second home won't be disappointed by the lifestyle it offers.
The Malaysian Government has a history of innovation and looking towards the future. Malaysia's capital already meets the standards of a developed country, and the government is committed to becoming a fully developed country by 2030.
In Andrew's opinion, you can already enjoy the same quality of life in Kuala Lumpur as in some countries in the European Union.
However, before you head east, it's vital to learn more about Malaysian culture. This is especially important when it comes to business practices. Business norms can be very different in Asia than in the West, so you should be prepared for a bit of professional culture shock.
Additionally, while Malaysia is highly multicultural, it's still a predominantly Muslim country. This means that Malaysian society is much more conservative than the US, Europe, and even some of its neighbors. While this conservatism is less pronounced in larger cities like Kuala Lumpur and George Town, you should take the time to understand how Malaysia's Muslim roots influence its culture, especially when interacting with officials.
If you're interested in visiting or even living in Malaysia, we have covered your main visa option in this article. You may only want to dip your toe in for now, or you might be looking at Malaysia as a potential base for your trifecta strategy. You might even want to develop a long-term relationship here.
No matter what you're looking for, there are quite a few benefits to considering Malaysia as a place to live.
Overall, the Malaysia My Second Home Program is straightforward and the visa is a great asset to have. Just remember, the Malaysia My Second Home Visa is not equal to a permanent residence permit and can't lead to one either. It's a social visit visa that allows for multiple entries and exits.
Should you decide that a Malaysian second residence is for you, then Nomad Capitalist is a great source of information on the subject. Through our holistic planning services, we've helped people get a Malaysia My Second Home Visa as well as a second residence for themselves and their families.
While the process is straightforward in theory, it can be frustrating at times. Hiring someone to help you with the application process may provide the guidance and peace of mind you need to smoothly make the transition.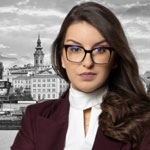 Latest posts by Jovana Vojinovic
(see all)