Last Updated May 18, 2022
Disclaimer: After the Malaysian government suspended the MM2H program suddenly in July 2020, Malaysia's Home Ministry Secretary-General reopened the program in October 2021.
This is because Malaysia's luxury real estate industry relies heavily on foreign investors.
Changes to the program included the minimum monthly income required being raised from RM10,000 a month to RM40,000 ($9,100) Another a major increase is the required Fixed Deposit to RM1 million ($227,505).
The Malaysia My Second Home visa program demands that you have funds (approximately $120,000 in liquid assets and $72,000 to invest) and time to spare while completing the process.
Before we dive into the Malaysia MM2H visa, here are the best places to live in Malaysia.
The Best Places to Live in Malaysia

If you've yet to visit Malaysia, there are three main cities you'll want to visit: Kuala Lumpur, George Town, and Langkawi. They are easily the best places to live in Malaysia.
Kuala Lumpur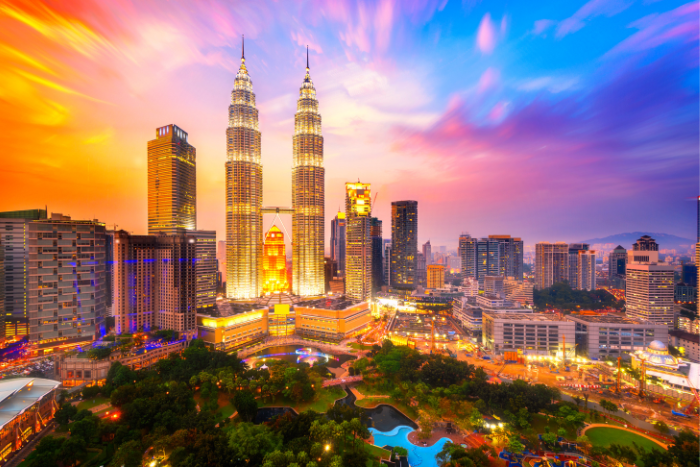 The capital, Kuala Lumpur, is both modern and traditional. From the centuries-old Chinese Thean Hou Temple, you can still catch a glimpse of modern Kuala Lumpur skyscrapers.
This mix of tradition and innovation is something that sets Malaysia apart from its neighboring countries.
An exhilarating blend of cultures, nationalities, and religions give Malaysia – and Kuala Lumpur in particular – its unique energy.
Westerners who are accustomed to this style of life will feel right at home on this Southeast Asian peninsula.
Filled to the brim with fantastic dining, shopping, architecture, and monuments, Kuala Lumpur is a destination for nomads who love big cities. Not to mention, the cost of living is significantly lower than similar capitals around the world.
George Town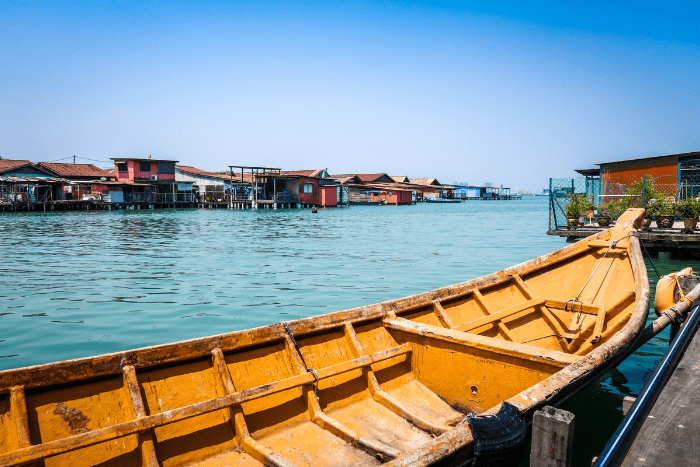 Visitors to Malaysia also flock to the island of Penang. The picturesque capital of the island, George Town, was named a United Nations Educational, Scientific and Cultural Organization (UNESCO) World Heritage Site over ten years ago.
Some of George Town's charm comes from the fact that it hasn't changed much since the colonial era. Strolling down the streets of George Town feels like traveling back in time — though the city is not without its modern touches.
This Malaysian city is famous for its street food and unique dining experiences. It is also home to one of the world's largest reclining Buddhas.
In recent years, George Town has become known for its impressive street art. Still, it is the pristine, tropical beaches and beautiful natural sites like Penang Hill that capture the hearts of those who visit.
Langkawi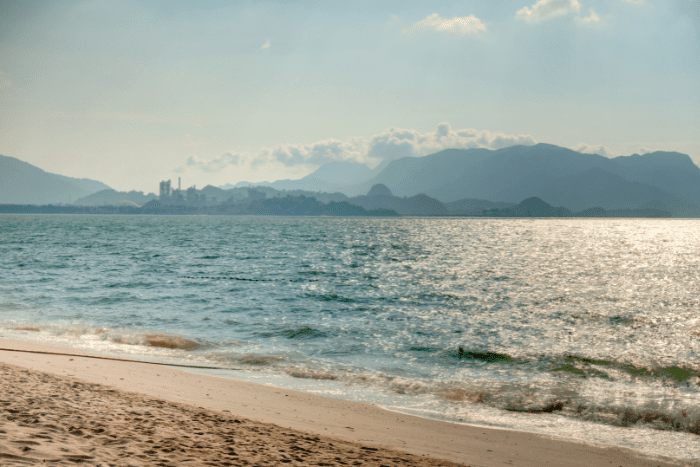 Malaysia's archipelago of ninety-nine islands, also known as Langkawi, draws travelers from near and far. From its rolling hills to its lush jungles to its beautiful blue beaches, Langkawi often gets called heaven on Earth.
Located just 18 miles off the coast of mainland Malaysia, only two of the islands in this archipelago actually have residents.
The island of Langkawi has a population of approximately 65,000 people which means you won't have to worry about rush hour traffic.
In terms of prices, the fact that these islands are duty-free certainly makes them a haven for shopping. Island hopping and adventure sports are just some of the outdoor entertainment available in Langkawi.
The Economic Benefits of Living in Malaysia
Malaysia isn't just a beautiful country to live in, it also grants significant economic benefits. Those economic benefits range from its open economy to its rather relaxed property ownership laws.   
The benefits that Malaysia provides make it a great alternative to Singapore, even while its proximity to Singapore provides certain advantages. Singapore boasts the second freest economy in the world, and probably the most accessible economy for Westerners in terms of investment.
However, while Singapore has a reputation for being the ideal place to go offshore, it demands a significant amount of cash.
If you have a million dollars to burn, you might be keen to invest in some real estate from the Lion city. Nonetheless, most other foreign investors can expect to hit a wall when buying real estate in Singapore.
The restrictions on foreign real estate investment in Singapore detract from the country's economic grandeur.
Annual property taxes coupled with stamp taxes mean that expats investing in Singapore can expect less bang for their buck.
Foreigners must also pay a rental income tax of 20%, which puts them at a great disadvantage compared to Singaporean residents looking to invest.
Malaysia, on the other hand, has fewer ownership restrictions. Your investment is likely to go much further there. Malaysia also doesn't tax offshore income.
As long as the property is worth at least one million Malaysian ringgit ($240,000), it's fair game for foreigners. However, in areas like Selangor or Johor, the threshold can be closer to about 2 million MR ($480,240).
Head to the Malaysia MM2H main guide for everything on the program.
For a breakdown of the required documents and alternative programs, keep reading.
Required Documents
If you file as an employee, you must include certified copies of three months' worth of pay slips. If you are retired, the monthly amount remains the same, but you can submit your pension slip as well as rental income and interests of dividends from investments. These should be supported by the latest six-month or one-year statement that mentions the invested amount or dividends received.
To prove your financial assets, you must submit copies of your last three bank statements. You can also send other relevant documents if they further prove that you can support your stay in Malaysia.
You will also need a medical checkup along with a medical report. As with many countries, the Malaysian government wants to be sure foreigners aren't bringing any serious illnesses into the country. Just like submitting a passport photo and a letter of good conduct, this is a basic requirement of the process.
You must also include a self-declaration of your health condition. If you are applying with a spouse or dependents, they'll also need to submit this document. You can find this form on the MM2H Visa website.
Along with these documents, you'll need to submit an MM2H Visa application form and a letter of application. If you are filing for dependents, you should include subsequent application forms for them as well.
However, if you wish to add a spouse, they can be on your personal application form. You must also submit your resume for the immigration department to review.
For Philippine applicants, the conditional approval letter should be from the Philippine Overseas Employment Administration.
On top of that, you need to include three copies of the IM.12 or Social Pass form. Everyone who is applying must also have a passport photo of themselves with a blue background.
While the specific reason behind this color is not clear, it likely has to do with the Malaysian government tightening its security.
Furthermore, you have to submit a copy of your passport or your travel document and all pages with a stamp.
If your passport has been renewed in the last twelve months, you must also submit a copy of your previous passport. A notary must certify the information page of your passport as a Certified True Copy.
In terms of background checks, you must submit a Letter of Good Conduct from your country of residence. Malaysia no longer accepts Malaysian Letters of Good Conduct.
Any applications from Hong Kong or Singapore will no longer receive a supporting letter to obtain their Letter of Good Conduct.
In the past, applicants from these countries were able to receive supporting letters to request their Letter Of Good Conduct, but that is no longer possible.
You can request a Letter of Good Conduct from the embassy of your country of residence. Keep in mind that this document is only required from the principal applicant.
A certified copy of your birth certificate should accompany your application as well. If you are applying with dependents, you'll also need to include their birth certificates. Of course, that is only if they are under 21 years of age.
Should a dependent be close to turning 21, they must submit their application six months before their birthday.
If you are applying with a dependent that has disabilities and is over 21, you need to submit their birth certificate, too. You'll also have to provide a Letter of Confirmation from a medical practitioner to be eligible for this exception.
As the principal applicant, you need to submit a statutory declaration that states that you agree to bear the financial requirements for all your dependents.
Once you have all that documentation prepared, you simply go and get a medical insurance policy and show them where you're going to be living.
You can find a full list of required documents on the MM2H website.
If you need to withdraw from your bank account, particularly the required fixed deposit account, you will need to provide a copy of the proof of payment for your residential property purchase (i.e., the complete Sales & Purchase agreement and a receipt).
You can also withdraw for children's education expenses, medical expenses, or any approved expenses related to what's stated above.
Alternatives to The MM2H Visa 
If you've made it this far in the article, you probably already have a good idea whether the Malaysian MM2H program could be of interest to you. 
And if you've determined that it isn't, it might be useful to consider a few alternatives. 
First, if you're interested in visiting Asia, but not sure if Malaysia is for you, read our list of the 7 Cheapest Cities in Asia.
While this Southeast Asian jewel is a hit with plenty of expats, there are other options out there, as well. If you're interested in learning more about investing in Asia, be sure to check out Andrew's guide on emerging market investment strategies in Asia.
Malaysian Labuan Work Permit
Second, obtaining a work permit for Malaysia can be a good option for entrepreneurs or businesses with a decent amount of capital.
While you might have a difficult time starting a company elsewhere in Malaysia, the federal territory of Labuan offers work permits geared towards professionals looking to start their business in the country.
This is an easy way to help fast-track your business into the Malaysian market.
This work permit is good for two years and can be renewed for another two to three year period.
Labuan's work permit comes with other perks as well. It allows 100% ownership of the business by a foreigner and gives the right to hire a few foreign employees without extra costs.
The permit also has the benefit of giving business owners the opportunity to grant a yearly multiple entry visa for family members.
Overall, Labuan is a company jurisdiction that competes with Hong Kong and other offshore jurisdictions while providing you a place where you will pay a very nominal amount of tax. But, the added bonus is that Labuan is a part of a real country with tax treaties.