Estonia is a strong candidate country for those seeking a European residence with a minimal physical presence requirement. This famously tech-savvy, business-friendly nation boasts favorable taxes and a strong start-up pedigree.
In this article, we take an in-depth look at Estonia, the types of Estonian residency, and how to apply for residence by investment.
We also look at the country's famous e-Residency program, what it is, how it works, and how to obtain e-Residency if you decide to take advantage.
The purpose is to help determine whether or not this program is for you and whether or not another EU residence program might be more suitable, while also discussing some alternative options for comparison.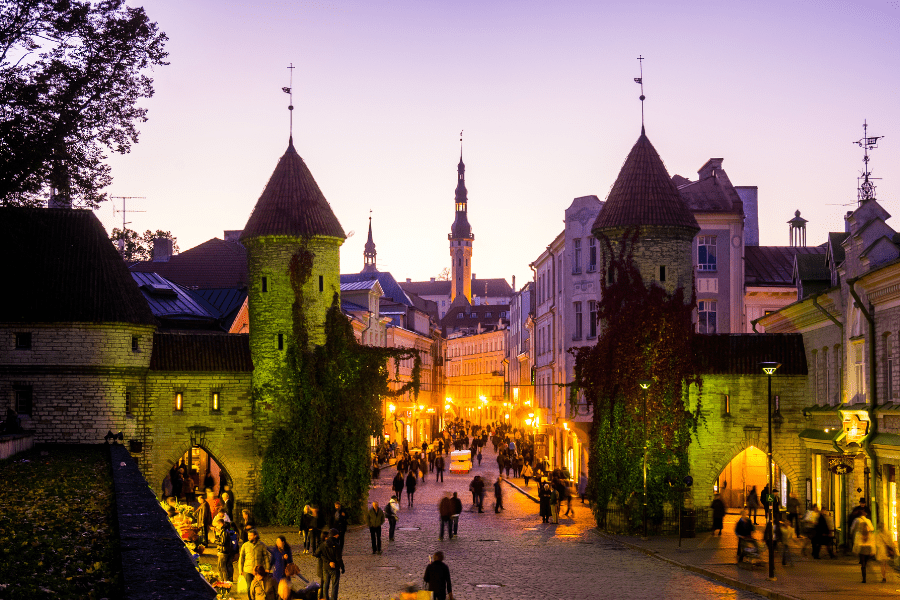 Estonia – Country Profile
Estonia is an Eastern European nation famous for its innovative technology sector and pro-business government.
In 2014 the country made global headlines with the launch of its e-Residency program, providing greater access to its business infrastructure on an entirely digital basis. Since then, over 90,000 people have obtained e-Residency. (More on how to become an e-Resident later.)
The country's swift transition from former Soviet republic to the Silicon Valley of the Baltics in less than a decade continues to be the model for many countries to follow.
Estonia's government balances a prudent, Nordic-style approach to fiscal policy with an open economy emphasizing free trade. The result is an efficient, safe, and stable country that wants to help foreign investors to succeed.
So if you find yourself growing weary of all the needless government meddling at home, you may well find yourself falling in love with Estonia.
And if you have the vision, the ambition, and the capital to make great things happen but feel unappreciated at home, Estonia will welcome you with open arms.
Estonia is an entrepreneur-friendly nation that already ticks many of the right boxes so read on to learn whether or not it ticks all of them.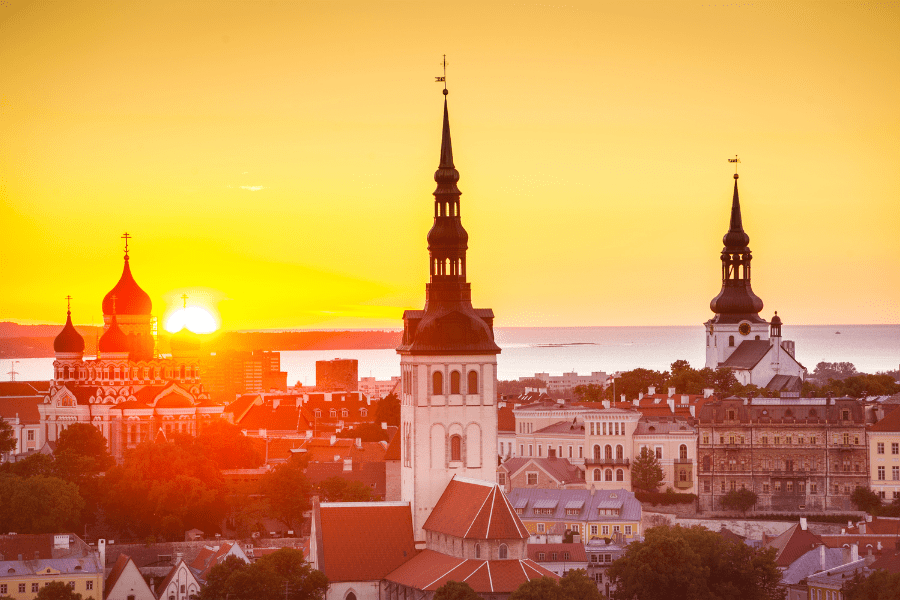 Where is Estonia located?
Estonia is a Balkan country located on the northeastern edge of Europe. It borders Latvia to the south and Russia to the east, while Finland lies to the north, approximately two hours away by ferry.
Is Estonia in the EU?
Estonia joined the EU in 2004, alongside its Baltic neighbors Latvia and Lithuania.
The country later adopted the Euro as its currency in 2011.
Is Estonia part of NATO?
Yes. Estonia joined NATO in 2004, the same year it became a member of the European Union.
What language is spoken in Estonia?
The official language of Estonia is Estonian, though English is also widely spoken.
Estonia Residence Permit Types – Temporary and Permanent Residence
Non-EU nationals who wish to stay in Estonia for an extended period can apply for a temporary residence permit if they meet one of the following criteria:
They wish to settle with a spouse or close relative
Family reunification
They wish to study in Estonia
They have found work with an Estonian employer
They want to do business in Estonia.
Applicants need to provide medical insurance, proof of accommodation, and proof of income which is at least twice the minimum basic subsistence level of €150 per month and €120 for additional family members, which comes to a minimum of €300 per month plus €240 for each additional family member.
Be aware, however, that because it is a small country, the government imposes an annual immigration quota. This caps the number of residence permits at 0.1% of the Estonian population. So it's advisable to try to obtain temporary residence permits for yourself and your family in advance. (American or Japanese applicants coming to Estonia to study or conduct research are exempt from this restriction, however.)
Once issued, your Estonian residence card will contain both personal data, the nature of the permit, plus your photo and fingerprint.
Estonian temporary residence permits are valid for up to five years. Your residence permit also serves as an ID card and simplifies access to electronic services such as online banking.
If you are a non-EU citizen traveling out of the country, you must bring your temporary residence permit, along with your passport, to ensure re-entry. The same goes for family members who also hold residency in Estonia.
If you have been in Estonia for 183 days or more, you are considered a tax resident. This tax status is separate from your immigration status, and the two should not be confused.
How to get permanent residency in Estonia
You can apply for permanent residence in Estonia if:
You currently hold a temporary residence permit.
You have lived in Estonia for five years with a temporary residence permit.
You have valid Estonian health insurance.
You understand Estonian culture and speak the language to B1 level
You have a permanent legal income in Estonia.
Your name and address is in the official population register of Estonia.
The government also requests that you apply for your permanent residence permit at least two months before the expiry of your temporary residence permit.
Your application can be made online. Be advised, however, your submission must be made in the Estonian language. Since having a B1 level of Estonian is a requirement for permanent residency, you should begin learning the language as early as possible.
Once you have obtained a permanent residency permit, you join the ranks of the Estonian permanent population. You also get to enjoy permanent residency benefits within the European Union as a whole.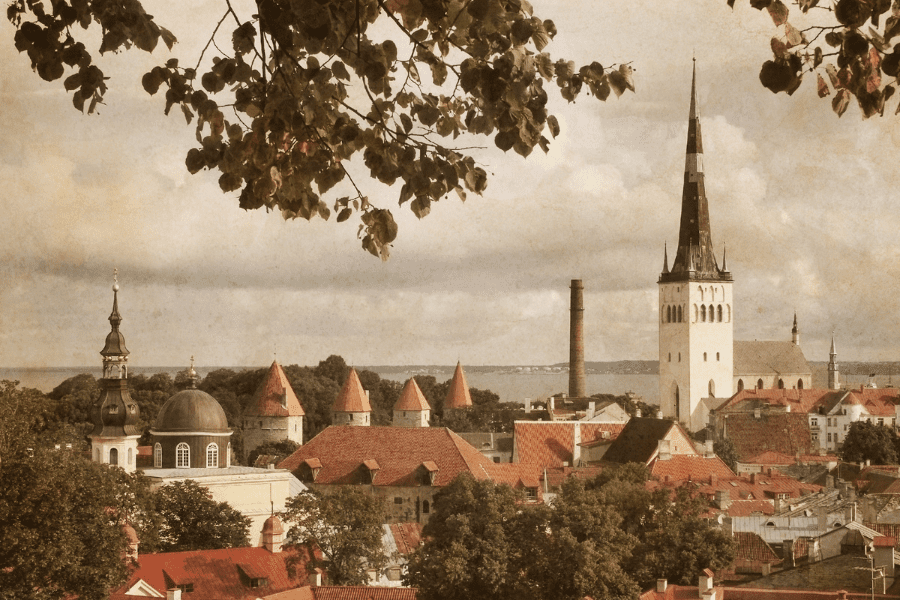 Estonia Residency By Investment
Estonia provides a residence by investment program for entrepreneurs to start a business, or to invest in an established business, in Estonia.
The minimum investment amount is €65,000 (or €16,000 for self-employed individuals) after which you will be granted a temporary residence permit, valid for five years.
After this time, you become eligible to apply for permanent residence. To obtain permanent residence, you will need to acquire health insurance proof and proof of income. You also need to demonstrate Estonian language proficiency to B1 level.
If, however, you wish to establish an Estonian company but do not intend to live in Estonia, it is recommended that you instead apply for Estonian e-Residency.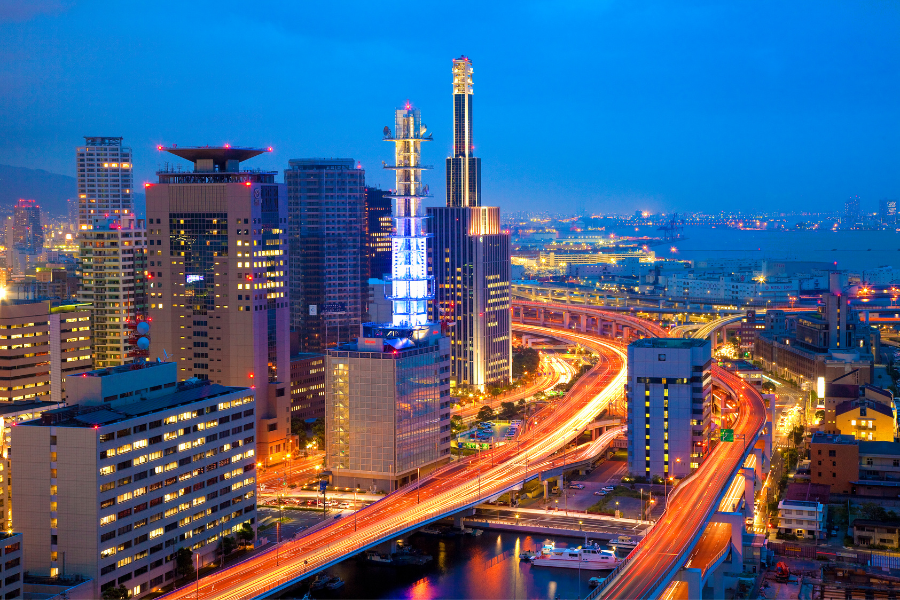 Estonia's e-Residency Program
The Estonian e-Residency program made headlines around the world when it launched back in 2014, though it also caused a lot of confusion. Therefore, when discussing e-Residency, it's just as important to discuss what it isn't, as much as what it is so you better understand exactly what's on offer.
What is Estonian e-Residence?
First of all, e-Residency is NOT an actual residence permit. So if you are a non-EU citizen looking to live in Estonia or in the EU in general, you will still have to go through the processes mentioned above (i.e., apply for a temporary residence permit, etc.) before eventually obtaining permanent residence.
So why all the excitement then?
Well, imagine you want to establish a company in Europe, but you don't want to live there. Furthermore, you have no intention of ever living there, and really, you'd rather not have to go to the hassle of visiting there either.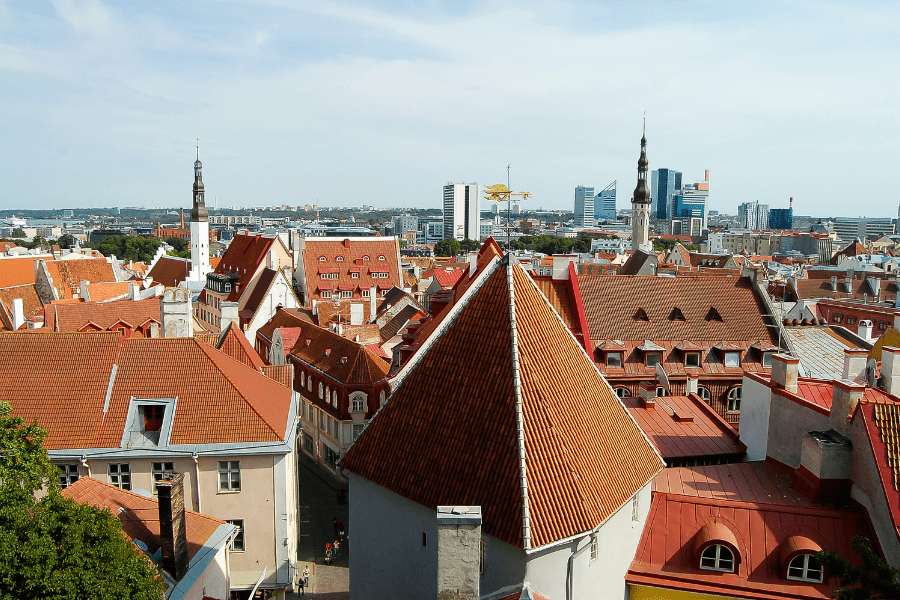 Estonian E-Residence lets you set up a European company 100% remotely and makes the process as swift and effortless as possible. No long-haul flights, necessary, you don't have to leave the country. In fact, if you prepare all your documents beforehand, you won't even have to leave your desk.
Plus, once you have been granted E-Residence, you also gain access to Estonia's business infrastructure, banking system, and networks.
Since Estonia was the first to offer e-Residency, it further enhanced the country's reputation for being a leading digital economy. Since launching in 2014, over 90,000 people from around the world have signed up for an e-Residency card.
Is Estonian e-Residency worth it?
Using the e-Residence system, you can establish and operate an EU company from anywhere in the world, 100% electronically. All you need is a device and a connection, so you can potentially launch an EU company with just a smartphone.
You'll find everything you need to know about the program, including details on how to apply and the benefits and drawbacks, in our How to Get Estonian e-Residency ultimate guide.
But first, you'll want to hear Mr. Henderson's thoughts on the program in this short video below:
One of his key points is that, although the program, and the transparency it represents is a good thing in theory, in practice, its feasibility ultimately comes down to your own specific needs.
Getting e-Residency doesn't cost much time or money, but it may complicate your tax situation, so you need to first get professional tax advice to make sure you don't end up paying paying taxes in two countries. Estonia is not a tax haven and there are cheaper places to set up companies.
So it's fair to say that although we love the simplicity and transparency this program represents, we also know that opening a company in Estonia is not for everyone. This is why, at Nomad Capitalist, we take a holistic approach, covering everything from lifestyle to tax advice, to help find you a holistic solution that ticks all the boxes.
Paths To Estonian Citizenship
After eight years, you become eligible for Estonian citizenship. For the past five (at least) of those eight years, you must hold a permanent residence permit and be a registered member of the Estonian population.
You must then prove that you are in receipt of an ordinary income (business income, salary, rental income, investments and dividends obtained abroad are all considered ordinary income) of at least €260 per month.
Next, you will need to demonstrate your loyalty to the state and pass an Estonian government exam to show you have a working knowledge of Estonian citizenship law and the country's constitution.
Finally, you must also pass the Estonian language proficiency examination to B1 level (unless you were previously educated in an Estonian school.)
Since, as a rule, Estonia does not permit dual citizenship, if you choose to naturalize, you will have to renounce your current citizenship.
If dual citizenship is important for you, we would recommend looking at other EU options instead, such as Portugal, Spain, Ireland, or Malta.
On the other hand, if you are of Estonian ancestry can can claim citizenship by descent if you have Estonian parents, grandparents, or even great-grandparents.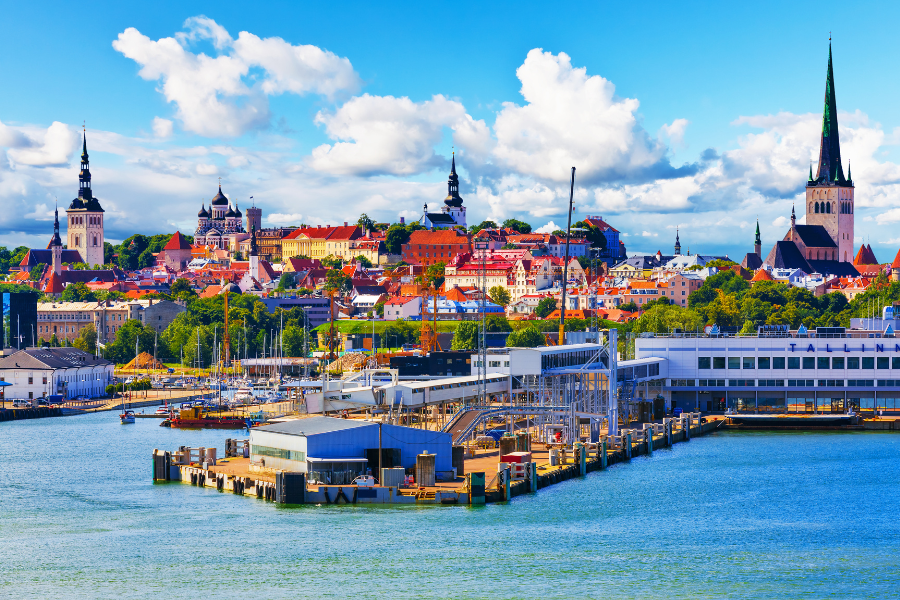 FAQs
What is Estonian E-citizenship?
There is no such thing as Estonian E-citizenship. As Mr. Henderson explains in the video below, the term arises from a misinterpretation of Estonia's e-Residency.
Indeed the term e-Residency is itself a misnomer. It is not, as its name might suggest, a digital residence permit in Estonia, but rather a digital id card which allows foreigners to establish and remotely operate a business in Estonia and access other services, such as banking.
What are the benefits of e-Residency?
Although it's the same as an actual residence permit, there are various benefits to applying for Estonian E-Residence, such as:
The ability to establish an EU company, fully remotely, in under 24 hours
Manage all aspects of your business 100% online
The ability to access banking online
Additional access to international payment providers
If you wish to actually live in Estonia, however, you will still need to first apply for a temporary residence permit.
Can I live in Estonia with e-Residency?
No, Estonian e-Residency is a type of digital identity which allows you to establish a company in Estonia and access the country's business infrastructure but does not grant you any rights to reside there. You would instead need to apply for a temporary residence permit.
An Estonian temporary residence permit is valid for five, after which you can apply for permanent residence.