Last updated: July 9, 2021
Dateline: Belgrade, Serbia
Spending my last couple of weeks bouncing back and forth from my summer house in Montenegro and our current Nomad Capitalist team HQ's in Belgrade means I spend a lot of time hanging out with my friends from the Balkans.
As I have a strange fascination with their history (jetlagged insomnia once resulted in a whole weekend spent watching documentaries about the breakup of Yugoslavia), I tend to ask them a lot of random questions about what it was like growing up here in the 90's.
One of the things you have to notice about the whole region — which is a somewhat strange phenomenon for someone born in the US — is that they tend to have a small dosage of dark humor. This means that they will even crack jokes about the most traumatic period in their lives. Remember, these are the people who organized concerts in 1999 (i.e. during the time of NATO aggression) just to show that their spirit has not been crushed.
Even my youngest friends always remember inflation, or as one of them explains it: "a real-life monopoly game." They are referencing the time when their parents would give their monthly salary in billions of dinars to their children to play with since it would only be worth a dozen eggs by the time they got home.
This is an extreme example of inflation, or rather "hyperinflation," but it got me thinking about the inflation rates in countries today and how they impact various populations.
It is clear that high inflation rates disrupt a country's economic stability. Caused by a surplus of money, or a sudden increase in the production cost of goods and services, high inflation can be detrimental to a country's well-being. And fixed or lower-income families can face a regressive effect where they are priced out of necessities such as food or water. Real incomes then decline as fewer goods and services can be purchased for the same amount.
Meanwhile, higher-income individuals lose value in savings. The cost of borrowing also increases and lenders run the risk of encountering bad debt. Creditors who do not account for an inflation hike in their calculation of loan interest face adversity as well. And depending on whether the country is import-heavy or export-heavy, its trade account can face disruptive changes as well.
If inflation rises faster than income or wages, then people's cost of living will diminish. The loss in purchasing power in the short-term, much like the lower- and fixed-income persons, can also derail a country's constituents.
Therefore, it can be safely argued that inflation is not harmonious with a country's well-being. Yet, the debate of the Keynesian argument for inflation versus the modernist views against it are still raging in the world of economics. Keynesians view economic growth as demand driven. Their belief is that growth can be fostered by fiscal stimuli such as increased government spending or printing more money.
However, the data almost never agrees with those wily Keynesians. It almost overwhelmingly proves the Keynesian theory to be wrong every time. The truth is that economies start to falter because of the underutilization of assets. Thus, knowing and understanding the list of countries with the highest inflation rates will provide insight into some dysfunctional economies.
In this article, we'll discuss which countries have the highest inflation rates and why it's a scenario any country would want to avoid.

The Top 5 Countries With The Highest Inflation Rates
#5 South Sudan (36.4%)
As the youngest country in the world, South Sudan has been able to drop its inflation rate over the past several years despite the fact that its GDP is only ranked 160th globally. However, it still ranks as one of the countries with the highest inflation rates at 36.4%.
While inflation slowed with an increase of oil output and exportation – the main natural resource of this country – South Sudan is still subject to poor infrastructure and an unstable political climate. This is mostly due to ongoing tensions with Sudan and civil conflict throughout the country.
But if their oil production can continue to increase, perhaps they will soon make it out of the top five.
#4 Argentina (46.90%)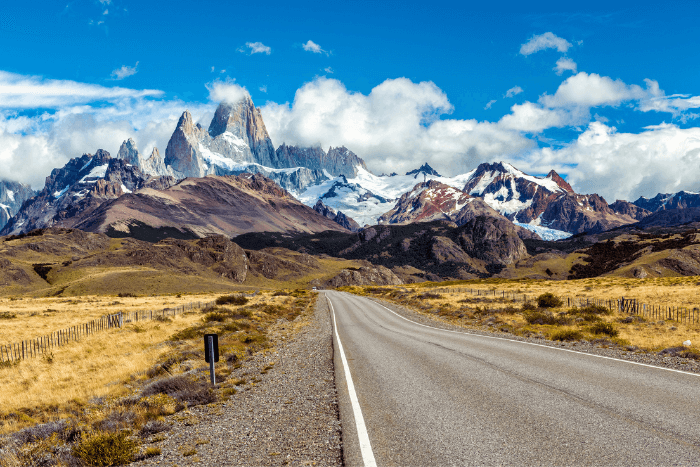 Argentina has a sordid economic history, with many rounds of inflation due to poor monetary policies. At 46.9%, the fact that it ranked as a country with high inflation is no surprise.
After a few years of the current recession, keeping inflation in check will be paramount for this South American country. Otherwise, runaway prices will continue to be embedded in the country's economic history, creating a decrease in wages, savings, and consumer spending.
And with upcoming midterm elections in November, the government will want to pay extra attention to this economic challenge, especially amid the pandemic. If not, they will have more than one disaster on their hands.
#3 Sudan (71.40%)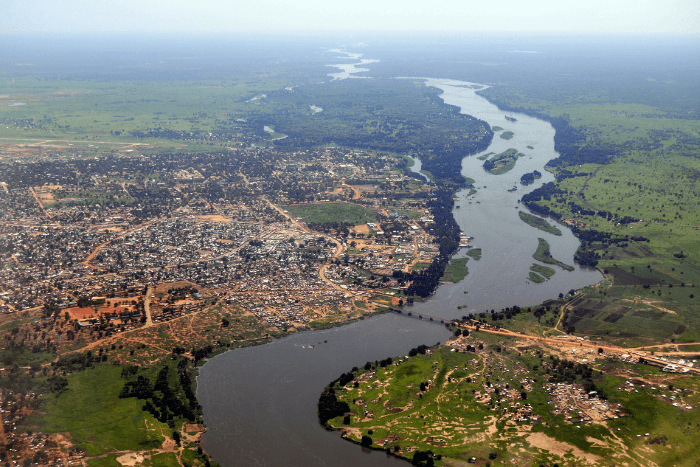 Sudan has the third-highest inflation rate at 71.40%. While it is much lower than the countries holding the #1 and #2 spots, it has increased drastically in more recent years.
Food, beverage, and black-market money has been driving the increase, but Sudan's currency also continues to be devalued as the country attempts to overcome an economic crisis.
Sudan is also undergoing a government transition. And as part of that transition, a reform program is also thought to contribute to the rising prices throughout its implementation.
However, this initiative should help Sudan to reduce poverty and allow for economic reforms in the long run.
#2 Zimbabwe (676%)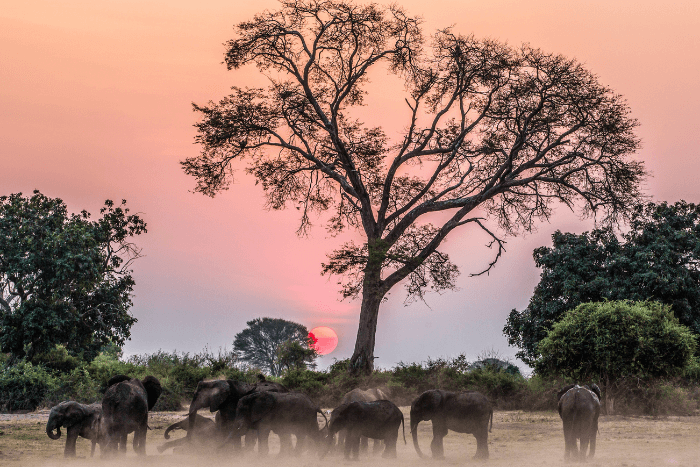 Zimbabwe is famous for hyperinflation. At one point, their inflation rate was at 79.6 billion percent after they tried to print their way out of debt. It is much lower at 676% now but coming in second only to Venezuela does not help its case much.
As a result, Zimbabwe has high national debt. Add to that a decline in exports and economic output and you can see why they are ranked #2.
In an effort to stop the rising inflation and stabilize prices, the central bank has recently introduced a new bank note. However, many are fearful with speculation of a new round of hyperinflation and failed economic policies.
#1 Venezuela (9586%)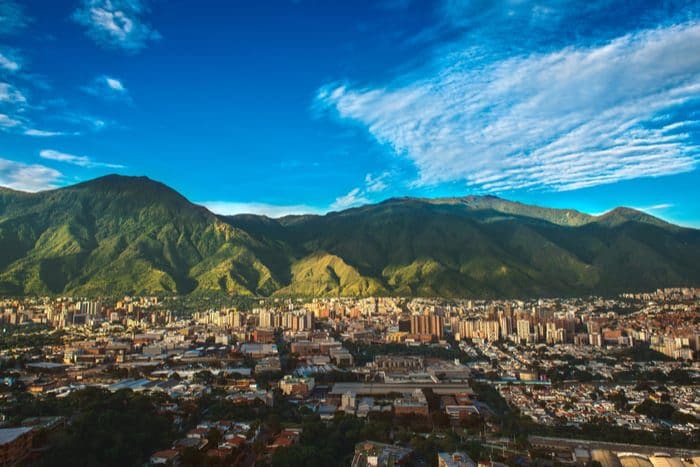 Venezuela deserves the top spot on this list because it is one of the most dysfunctional economies in the world. Embroiled in chaos by a whole host of problems, the country has had to tackle food and medicine shortages, power outages, and an invasive government. It has also been in a recession for nearly a decade and hyperinflation has plagued Venezuela's economy for about half that time.
Additionally, the country's currency, the Venezuelan Bolivar, is one of the worst-performing currencies in the world. Due to most bank notes being worthless at this time, the Venezuelan government has decided to introduce new large-denomination notes. However, even the largest bank note is only worth about US$0.53.
President Maduro's totalitarian regime also caused the country problems outside of its own borders as well. It previously lost the right to vote in the general election of the United Nations because the Assembly rebuked the country for owing millions of dollars in debt to various entities.
And last reported, the country owes over US$100 billion dollars to various debtors. After being in default for at least a few years, Venezuela is now trying to negotiate with individual creditors to be able to fulfill its financial obligations.
But overall, Venezuela is a nation in crisis. It is in deep, dysfunctional waters.
Conclusion
It's not easy for any country to overcome stifling economic downturns or failed policies. So, how do countries tackle exorbitant currency hikes?
Some economists suggest adopting a currency board system, which issues currency to be "convertible on demand into a foreign anchor currency at a fixed rate of exchange." As with most economist theories though, there are many dissidents suggesting one way or another.
The bottom line is that whatever the solution may be, inflation is a scenario any country would want to avoid, and a factor every one should consider when deciding where they should plant their flags.