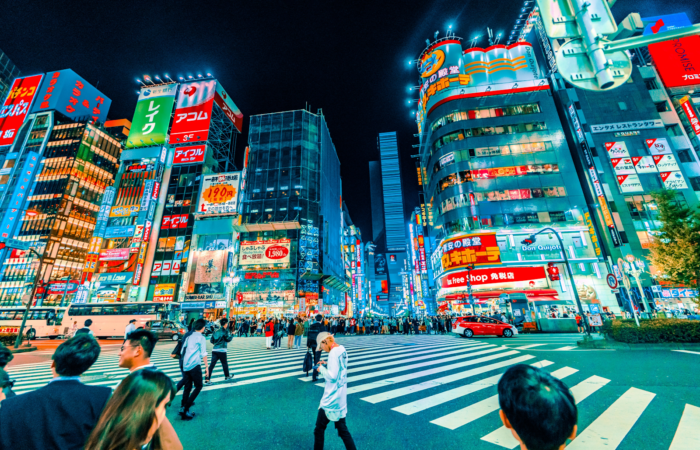 This article taps on two of our favorite topics – Asian countries and high quality of life.
One look at our blogs or videos is enough to realize how we prioritize having a good quality of life.
We aren't a tax firm or a travel agency, and we are not even an immigration facility.
What we provide is far more than these companies do – we provide a holistic plan to give you the life that you always wanted. We prioritize your needs and deliver what we promise.
A life of freedom, better choices, and more comfort, and to get that life, we always advise our clients to go where they are treated best.
It's important to note that our clients aren't individuals who are looking to cut taxes so that they could make ends meet in some random country where the cost of living is affordable.
We work with seven and eight-figure entrepreneurs, businessmen, and other successful high-net-worth individuals who value freedom and quality of life over everything else.
For a long time in recent history, the western world was viewed as the pinnacle of progress, where your dream life is.
People from all over the world moved to America to bag their "American Dream" – same with the European countries.
But the wheels are turning – the world dynamics are changing. Legacy brand countries that were once desirable have outgrown their popularity.
While countries that were "just starting" have reached heights of technology and innovation.
People have started to come out of their foggy notions of the "best country in the world", and ask the ultimate question. "Is there any place out there that's better for me?".
That single question opens the doorway of curiosity and exposes folks to all the wonderful places in the world ready to welcome them with open arms and commonly brilliant wealth and freedom incentives.
Asia: The Up-and-Coming Region for Digital Nomads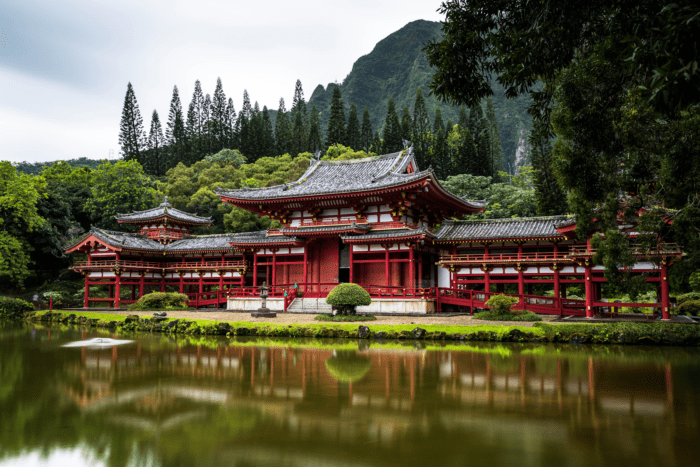 Asia is one such region that has grown leaps and bounds in desirability, especially when it comes to digital nomads.
It is one of the most diverse and culture-rich continents in the world. Home to the world's highest mountain regions and mega economies like China and India, Asia has something to offer everyone, from the ultra-wealthy to the most unfortunate.
We all have seen photos of people working on their laptops with the backdrop showing pastel-colored skies meeting the bluest ocean followed by a sandy beach.
With a lot of us wondering what it takes to have a life like that.
Spoiler alert: It takes a plane ticket to Asia.
Digital nomads living their life on their own terms are often from scenic locations in Asia, with the most common nomad havens being Thailand, Indonesia, and Vietnam.
In this article, we are not gonna be listing some cheap Asian destinations where lunch is cheaper than your cup of coffee.
Instead, we're gonna tap on Asian countries that prioritize the quality of life for people who choose to travel, reside, or invest there.
But how can we measure something as subjective as the quality of life?
Here's How We Measure Quality of Life
No matter the methods or numbers of surveys to measure it, quality of life will always be subjective, much like happiness and beauty.
Of course, there are some standards to assess these things like quality of life index, life expectancy, a universal health care system, a high-quality public education system and what not. But even those standards greatly vary from one society, country, or region to another.
As far as quantitative methods go, the Human Development Index and World Happiness Report are great measures to get an idea about a country's quality of life.
You may also take a look at a country's per capita GDP or standard of living to assess the life quality of its citizens.
Here at Nomad Capitalist, we measure a country's quality of life by what it brings to the table regarding freedom, tax policies, and ease of living.
The things that truly matter.
Most Asian countries have come a long way, but a few of them have made it to the top where their names are now synonymous with luxury, wealth, and the ultimate "high net worth expat" life.
In this article, we will look at the top 5 Asian countries with high quality of life.
1. Oman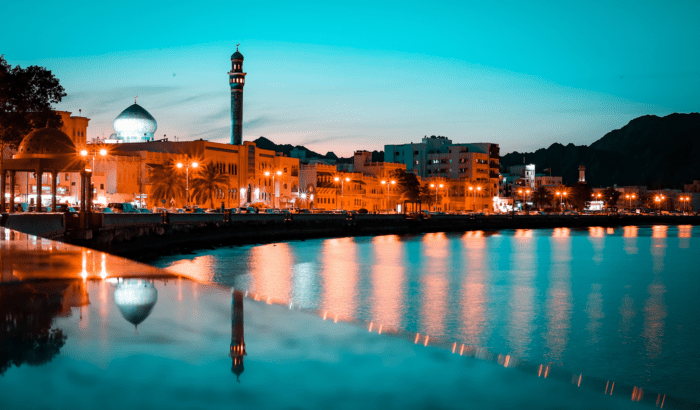 We have mentioned Oman in our lists of safest countries in the world and Asian countries without income taxes.
Wealth and safety are two of the most important factors in determining the quality of life in any country, for foreigners and citizens alike.
Thanks to its massive oil reserves, Oman has established itself as a wealthy country with a GDP of $154 billion at the end of 2021.
Increased oil and gas production in 2022 is said to make the GDP grow by 4% this year.
Owing to its wealth in oil and other natural resources, the Sultanate of Oman does not impose any income taxes on its residents, making it a Middle East tax haven.
As one of the top 5 Arab countries in the Global Peace Index 2022, very few countries can rival the standards of Oman when it comes to safety, security, political stability, and peace of mind.
A stark contrast to some of its war-riddled neighbors, Oman is like a safe oasis for tourists, giving them a chance to deep dive into the rich culture and beautiful scenery of the region.
Oman also provides all the advantages of an up-and-coming economy. Although oil will remain its primary wealth source for years to come, Oman is now looking toward passive revenue sources, making it an open, safe, and novel frontier market for all willing entrepreneurs.
All these factors make Oman a worthy candidate in our list of Asian countries with a high quality of life.
2. UAE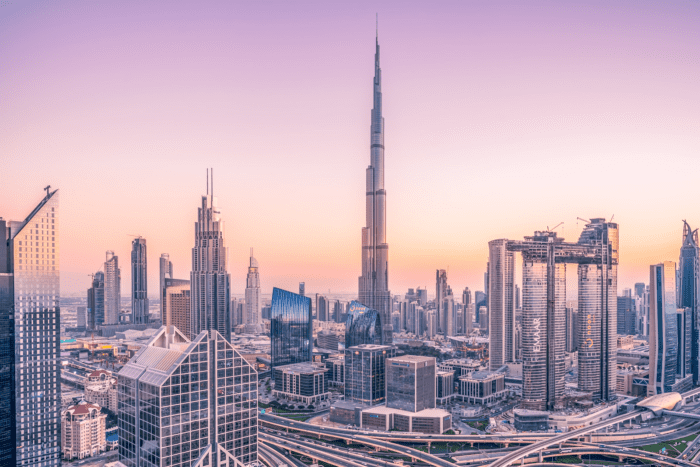 Our second entry, also from the Middle East, is one of our favorites – UAE.
UAE can boast something that no other gulf country can: the sheer popularity and appeal among natives and foreigners alike.
With emirates like Dubai and Abu Dhabi, flaunting the architectural wonders of the world, UAE has no shortage of national and international spotlight – the good kind.
The struggling, working-class individuals come to the UAE, to be a part of the hyper-active economy of the region.
The wealthy come to the UAE to partake in the kind of exotic luxury, rarely found anywhere else in the world. That is why we've also mentioned it in our list of tax-friendly countries for high-net-worth expats.
The fact that the UAE levies no income tax is another jewel in its "popularity" crown.
One of the most popular UAE states is Dubai, the entertainment playground for the wealthy.
We also have a comprehensive expat guide about living in Dubai.
Dubai has everything for people chasing the highest quality of life: a highly diverse environment, an uber-wealthy community, and the most expensive and luxurious products and services you can think of.
Just like Oman, the UAE has also a very high ranking on the Global Peace Index.
3. Japan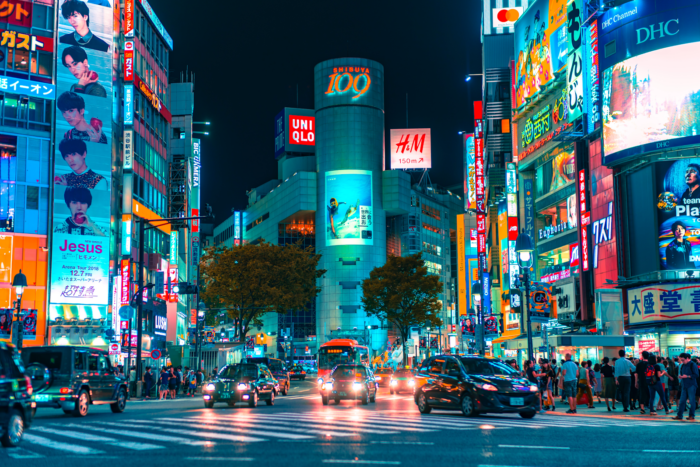 Japan will always be a part of any list talking about the top countries with the best quality of life.
Owing to its low crime rates and political stability, Japan has consistently been part of the top 10 countries in the Global Peace Index for the last 13 years.
Another huge indicator of Japan's quality of life is its purchasing power. Japan is the 4th largest country in the world by purchasing power parity.
One thing that leaves almost all tourists or expats impressed is how clean Japan is. The country's cleanliness standards are pretty impressive.
This has more to do with the region's culture and values than the government policies and upkeep.
Japan seems to have everything – a solid public health system in the form of universal healthcare, huge financial assets, great infrastructure, access to cutting-edge technology, and a strong true-to-their-roots culture.
All of this makes Japan one of the top 5 Asian countries with the best quality of life.
4. Singapore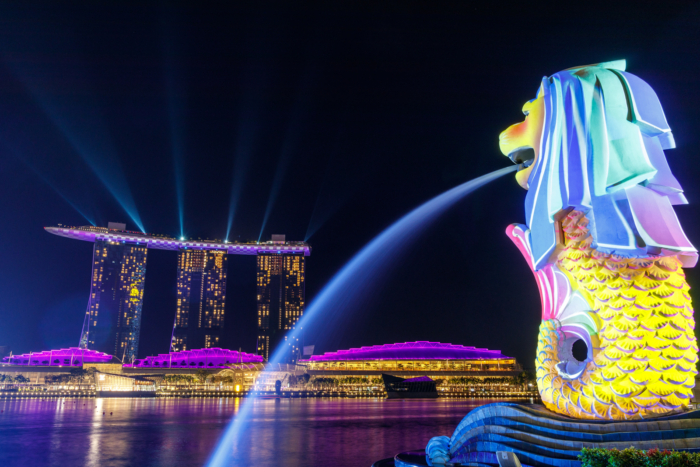 Singapore is great – in fact it is so great that you can't possibly miss it when you're talking about a high quality of life.
Singapore strives to provide the best of the best when it comes to safety, security, health, and infrastructure.
According to the Safe Cities Index, Singapore is in the top 5 countries of the world in digital security, health security, and infrastructure security.
The government of Singapore doesn't play when it comes to regulating guns and other firearms, and the result is an almost non-existent ratio of violent crimes.
As far as wealth is concerned, the ultra-high net worth individuals love Singapore and everything it has to offer, and this sentiment is expected to prevail as Singapore's UHNWI population is predicted to grow a staggering 270% by 2026.
It's no surprise that people choose living in Singapore over any other place in the world.
5. Malaysia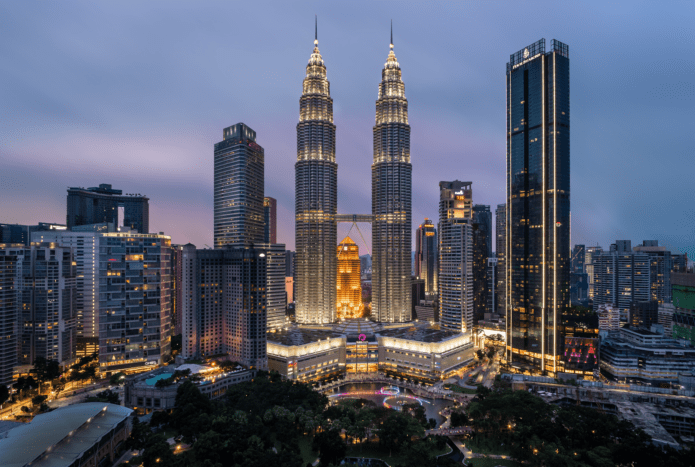 If you've been reading our blogs or following our YouTube channel, you will probably not be surprised to see Malaysia on our list.
The capital city, Kuala Lumpur, is filled with people from all around the world giving it a very diverse and "global city" touch. English is widely spoken, and you get the best of both worlds, east and west.
According to Mr. Henderson, the food in the capital is one of the best in the world.
Unlike other countries on our list, Malaysia isn't super wealthy or the safest, but it still has come a long way, especially in the last few decades.
According to the World Bank, Malaysia is well on its way to reducing poverty and becoming a developed nation.
Go Where You are Treated Best
We call ourselves The Nomad Capitalist because we believe that no one country has the best of everything, and even if it does, there is no guarantee that it will remain exactly the same forever.
In fact, there is no guarantee at all when it comes to countries and their regulations.
That is why we preach the Nomad mentality – to consider yourself a global citizen rather than sticking to one nationality for better or for worse.
If you are from the western world and think that you will never be able to have as much freedom as you have now anywhere else, you might be gravely wrong.
This list is the very proof that people outside of the 'great and free west' are having the time of their lives while saving tons of their hard-earned money.
You can be one of them too – all it takes is a helping hand.