In this article, we're going to go over everything Singapore expats need to know about living in Singapore, including when to be there, where to live, and what there is to do, as well as options for obtaining residence and how to go about investing and banking.
The city-state of Singapore is a popular expat destination, with people from many different cultures living there. The country has four official languages: Malay, English, Tamil, and Mandarin.
Singapore is among the cleanest and safest countries in the world. It also boasts one of the freest economies and has some of the most stable and safe banks.
There are many expats in Singapore due to the country's popularity amongst global citizens. Over the years, Singapore has grown and advanced, making it harder now to get residence than it was in the past. Still, it is possible to get Singapore residency and start enjoying all Singapore has to offer.
Singapore's passport is also among the strongest in the world regarding travel freedom. Whether you want to invest or bank in Singapore or become a citizen or a resident there, we can help you.We've helped over 1,500 clients go where they're treated best, and we can do the same for you. Set up a call with us today to get your holistic Action Plan.
What Is The Best Time Of The Year For Living In Singapore?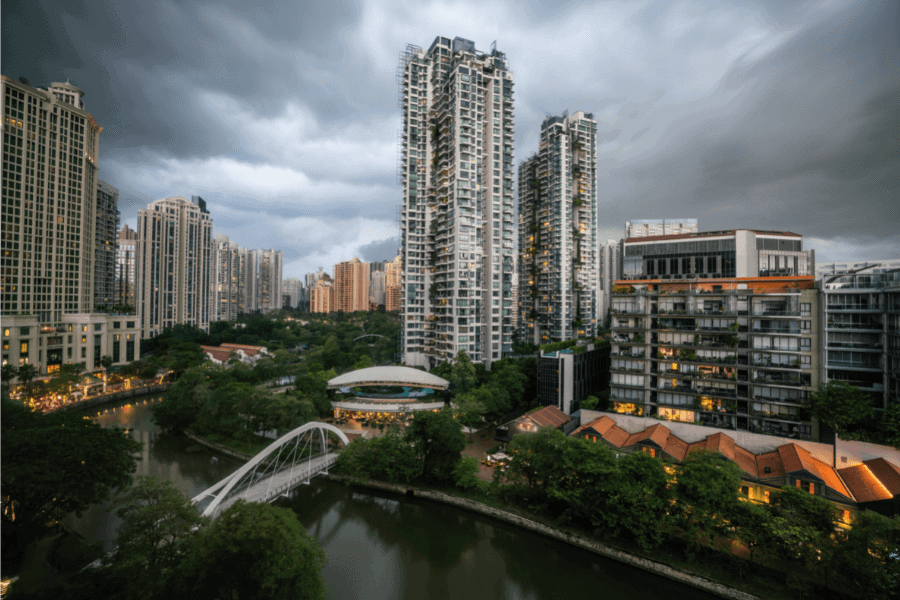 Singapore is hot and humid. Located near the equator, it has a tropical climate. The temperatures range between 75°F and 90°F (24°C to 32°C).
Singapore's weather is pretty much the same year-round, although it does get hottest in June and July. The rainy season runs from November to January. Even outside of the rainy season, it still rains very often. You'll need to get used to the rain and heat if you want to experience living in Singapore.
The Best Neighborhoods For Living In Singapore
First off, space in Singapore is limited. Most people living in Singapore live in high-rise apartments. These apartments are built by the Housing and Development Board and are known as HDBs. It's cheaper to rent, but the number of available rental HDBs is restricted.
Still, there are a lot of different options for private condominiums. A lot of Singapore expats will go with this option. If you are hoping to have more outdoor space, you can look into an old colonial house called a "black and white."
Singapore can be divided up into districts. Districts 15 and 16 make up the East Coast of Singapore. This area is outside of the busiest part of the city but still has plenty to do.
Districts 9, 10, and 11 are part of the Core Central Region of Singapore. Many popular luxury condominiums in Singapore are located within the Core Central Region. District 9 includes the Orchard, Killiney, Grange, and River Valley. District 10 includes the Orchard, Holland, and Bukit Timah.
If you are interested in buying an apartment in Singapore, it'll cost around S$3,281.60 per square foot for an apartment in the city center and S$2,187.97 per square foot for an apartment outside of the city center.
What Is The Quality Of Life In Singapore?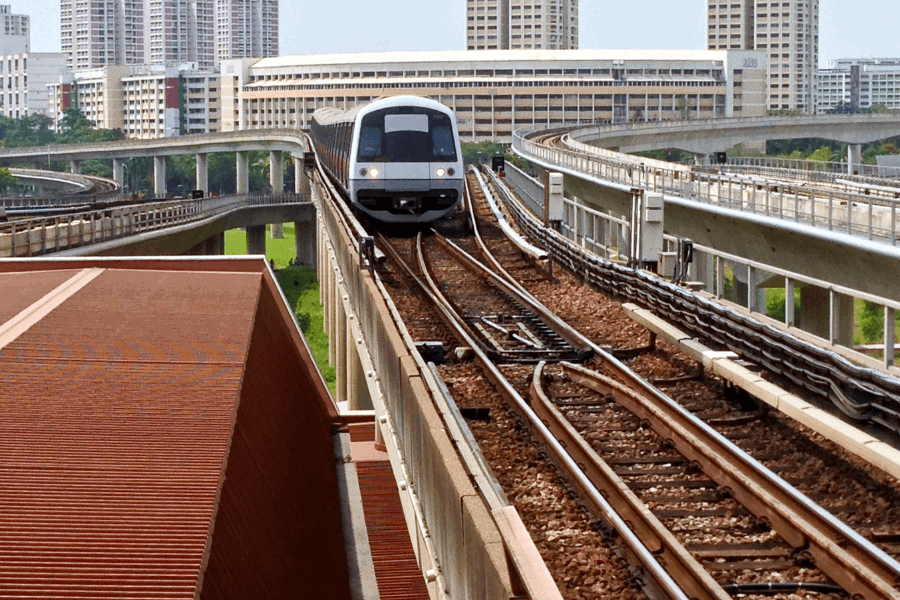 Singapore is very secure and free. The country has a low crime rate and is a welcoming place for expats. They have a free economy that will allow you to diversify your assets and take care of your wealth.
Your best option for getting around is using public transportation. Taking the bus, train, or even a taxi is going to be much cheaper than driving your own car. Cars in Singapore are expensive.
Additionally, you'll have to get a Certificate of Entitlement in order to own and register your vehicle in Singapore. And you have to pay the Electronic Road Pricing fee in order to use the roads.
What Is The Cost Of Living In Singapore?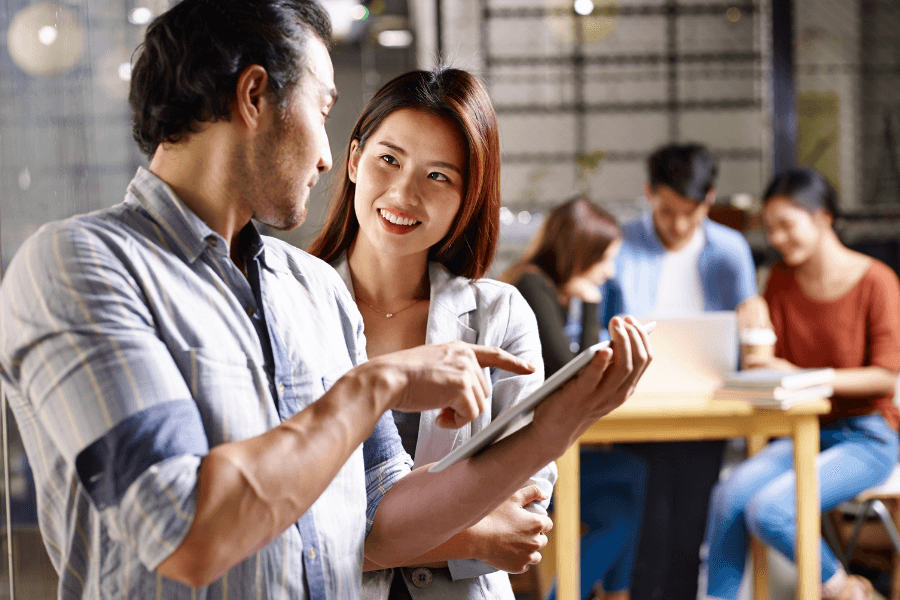 While Singapore isn't the cheapest place you can live, living in Singapore is still less expensive than living in New York City.
Not including rent, it would cost a family of four around $4,000 a month to live in Singapore. A single person could live in Singapore for nearly $1,000 each month, excluding the cost of renting.
An inexpensive meal at a Singapore restaurant is going to cost around S$15 (around $11 USD) per person. The cost for a beer is around S$10 ($7.45 USD), and it's over S$5 ($4 USD) for a cappuccino.
The Best Coworking Spaces In Singapore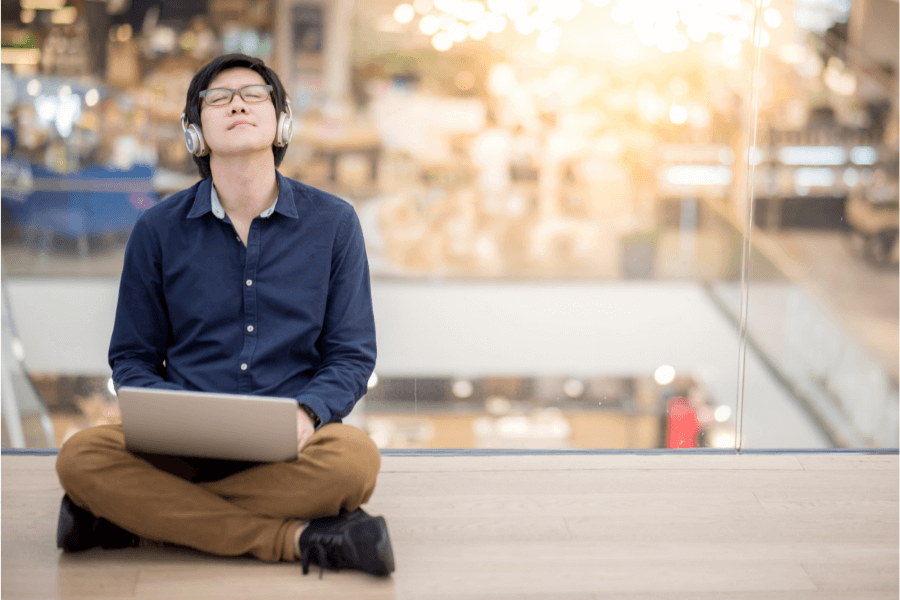 There are plenty of options for renting a coworking space in Singapore.
WeWork: There are 13 different WeWork offices in Singapore for you to choose from. It comes with onsite staff, phone booths, printing facilities, conference rooms, and high-speed internet. You can get a private office starting from $1,160 per month or a hot desk for $550 to $610 per month.
JustCo: JustCo has 20 different offices in Singapore whose offerings are based on what type of membership you get. A hot desk only costs around $299 per month.
The Hive: The Hive's main location is a multiple-story building on the corner between New Bridge Road and Hong Kong Street, with two other Singapore buildings. A hot desk membership costs $206 per month, a dedicated desk costs $451 per month, and a private office costs $714 per month.
How Accessible Is Singapore?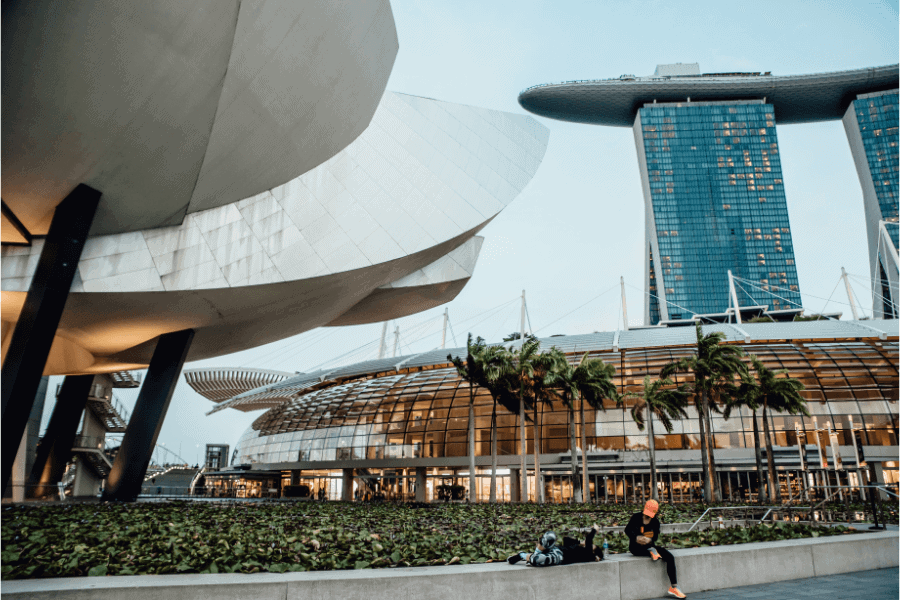 The main airport in Singapore is the Changi Airport. Changi Airport has options for shopping and dining, it even has indoor children's playgrounds. The Singapore Changi Airport has been rated the number one international airport by many reputable organizations over the years. Singapore is well-connected and one of the most highly accessible places globally.
Is Singapore Safe?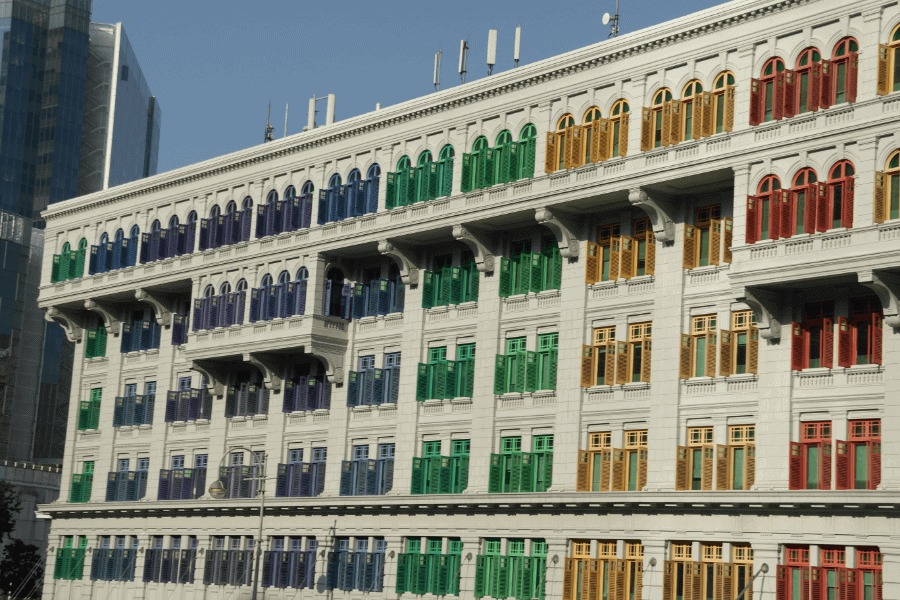 One of the greatest benefits of living in Singapore is how safe the country is.
Singapore has a reputation for being one of the safest cities in the world. The country's crime rate is very low, and crimes like murder, theft-related violence, gang violence, and street harassment are nearly non-existent.
Singapore is strict about enforcing the law. You can be fined for littering and find yourself in jail for breaking traffic laws.
Where Are The Best Places To Eat And Drink In Singapore?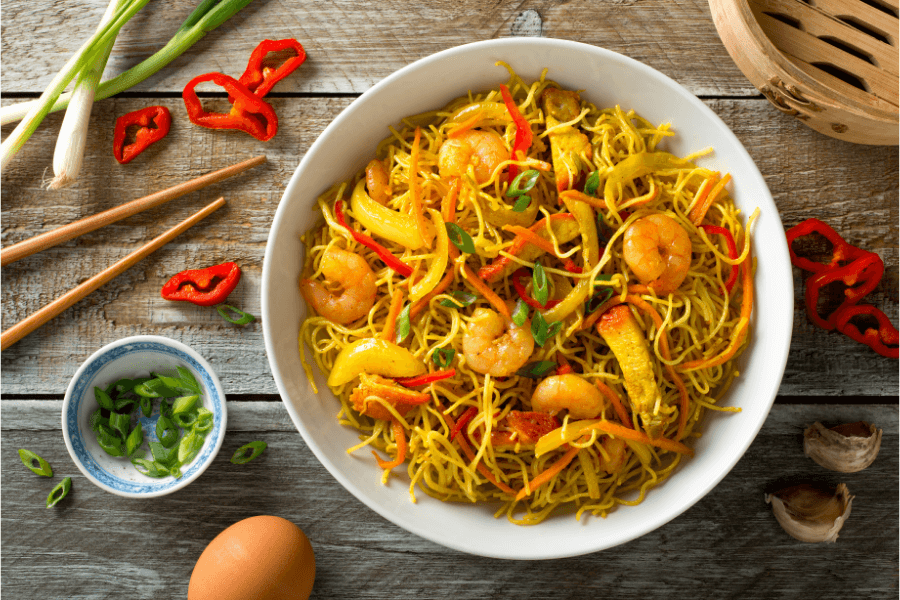 With people from all different cultures in Singapore, there are many different cuisines from which to choose. You can get delicious food at cheap prices at many food courts or local food stalls.
Candlenut is the first and only Michelin-starred Peranakan restaurant in the world.
Cloudstreet is inspired by a mix of various cultures and has a wide variety of wines to pair with their cuisine.
Avenue 87 is a modern Asian restaurant that serves food inspired by the chef's childhood.
Salted and Hung is an Australian restaurant designed around a minimal waste philosophy.
Artichoke serves the "least authentic" Middle Eastern food in Singapore. The food is delicious, fun, and creative — inspired by middle eastern cuisine but doesn't follow tradition.
What Is There To Do And See In Singapore? 
Singapore has many attractions and activities you won't want to miss.
The Marina Bay Waterfront Promenade walkway has a lot of free features, including the Wonder Full light and water show and Helix Bridge. You should also be sure to check out the ArtScience Museum.
Orchard Road is home to many great shops and high-fashion boutiques that will perfectly fulfill your need for retail therapy.
You can also tour Singapore on the water through a river cruise or river taxi on a bumboat. Or you can see the city from up above on the Sand SkyPark Observation Deck.
How Open Is The Culture To Outsiders?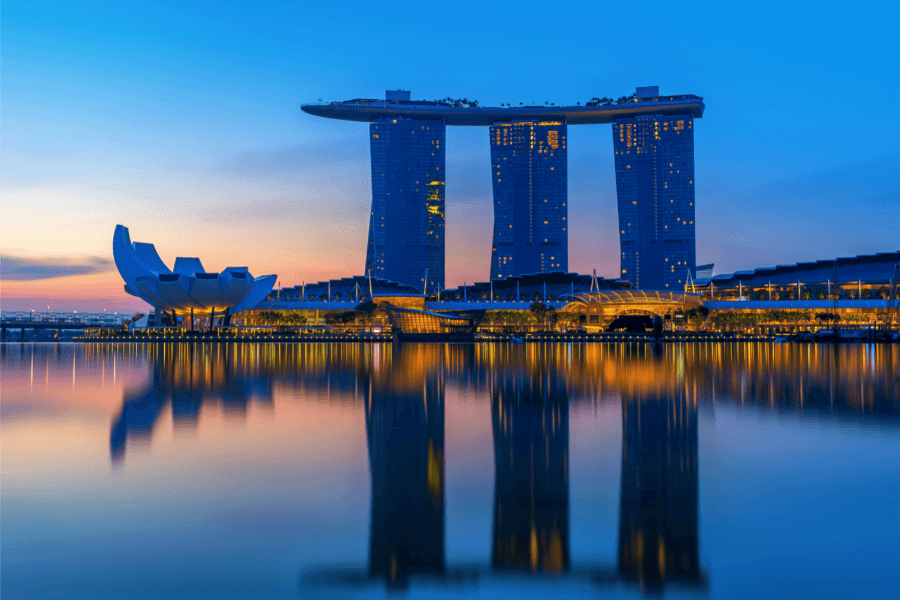 Singapore is a melting pot of many different cultures. It is very welcoming to tourists and has a large expat community that continues to grow. With this large mixture, it's easy to find a place in Singapore where you'll fit in. 
Permanent Residence And Citizenship In Singapore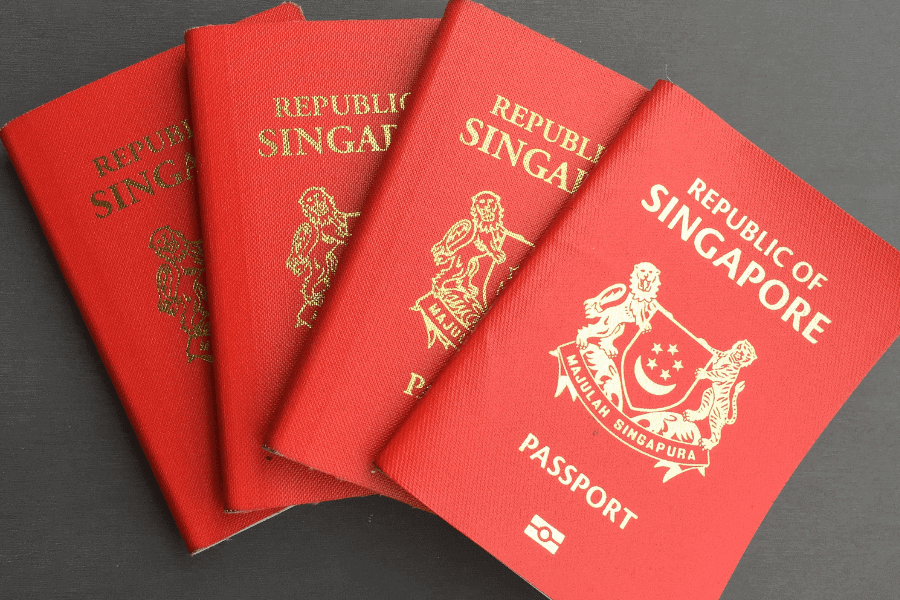 How can you start living in Singapore as an expat? Acquiring a permanent residence in Singapore will allow you to live in the beautiful city-state.
You'll need to have permanent residence in Singapore for at least two years before you apply for Singaporean citizenship. Singaporean citizenship comes with the passport, which is one of the strongest passports in the world.
How can you get a Singaporean permanent residence or citizenship?
It can take a couple of years to obtain permanent residence, and there are a few different ways you can go about it. 
Singapore EntrePass
The Singapore EntrePass is harder to obtain now than it was in the past. The EntrePass program is a business visa made for serial entrepreneurs, innovators, and experienced investors. It's not a program for people who are just getting started.
To qualify, you have to set up a new company within the last six months or incorporate it right after you are approved. Anyone who qualifies can apply. There are no limitations on nationality.
Once you've applied, it takes around two months to process your EntrePass application.
Singapore Employment Pass
The Singapore Employment Pass allows you to work in Singapore. To qualify, you have to earn at least $5,000 (for non-financial services) and $5,500 (for financial services) a month working in a Singapore-based managerial, executive, or specialized job role.
If you want to, you can start your own Singapore company and hire yourself as the director. However, it isn't cheap to start a company in Singapore. Additionally, Singapore businesses have to pay a tax of up to 17% on their worldwide income.
This pass lasts for two years and can be renewed for three years after that.
Singapore Global Investor Program
Another option is the Singapore Global Investor Program. This program allows you to obtain permanent residence in Singapore by investing at least SGD 10 million into a start-up business, existing business, or approved fund. 
Tax Rates In Singapore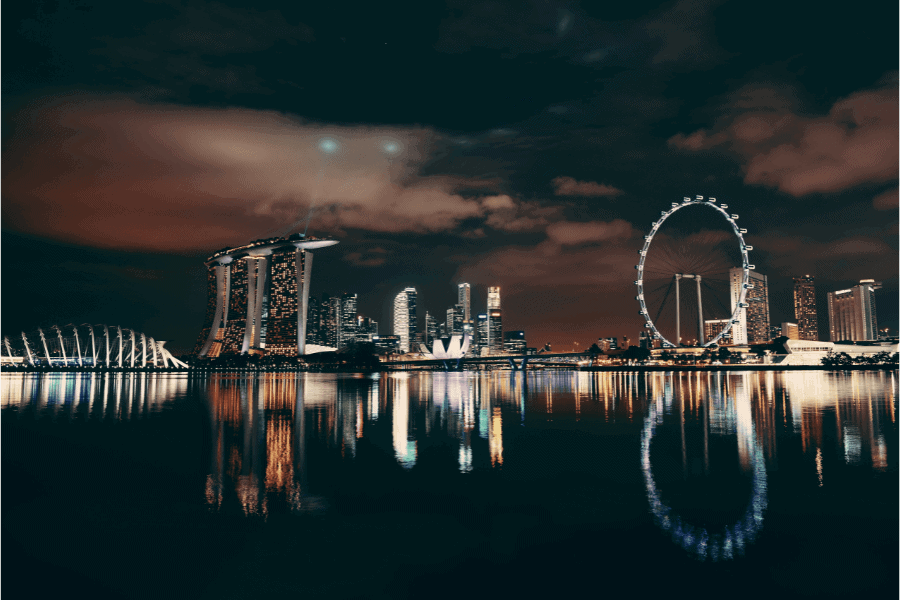 Living in Singapore is not going to eliminate your tax burden. Singapore is not even remotely a tax haven.
Singapore's individual income tax policies are better than its business taxes. The country has attracted many expats and millionaires due to its tax-friendly policies.
Singapore is a territorial tax country. This means that you only have to pay tax on income earned within the country. If you incorporate outside of Singapore, you can live with a very low tax rate. They also do not have any capital gains or inheritance tax.
For the income that is taxed, Singapore has a progressive personal income tax rate that ranges from 0% to 22% (at SGD 320,000 or more).
Corporate tax rates in Singapore are a flat 17%.
75% of the first SGD 100,000 you earn is tax-exempt during the first three years after you open your Singapore startup. The next SGD 100,000 is 50% tax exempt during those first three years.
Investing In Singapore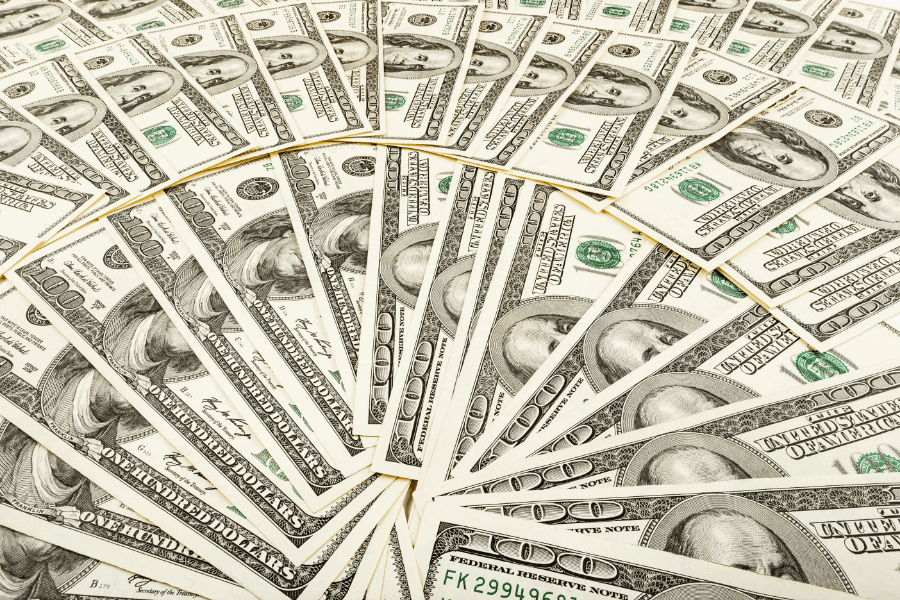 Singapore Savings Bonds (SSB) are government-sold and backed bonds. You can buy SSBs and sell them later once you accrue interest.
In August 2022, the SSB average return rate is 2.97% to 3.04%. The interest goes up the longer you keep it, and you can keep the investment for up to 10 years. You get paid interest by the Singapore government every six months.
To invest in Singapore Savings Bonds, you have to be at least 18 years old and have a Singapore bank account with one of the Big Three local banks and a Singapore Central Depository Account (CDP) account.
Once you have all of that set up, you can apply to invest in SSB. The minimum investment is SGD 500, and the max is SGD 200,000. You can buy your savings bonds through your online savings account.
You can hold your bonds for the 10-year maximum, or you can sell them at any time. The bonds are sold back to the Singapore government. Another investment option is Singapore Government Debt.
Banking In Singapore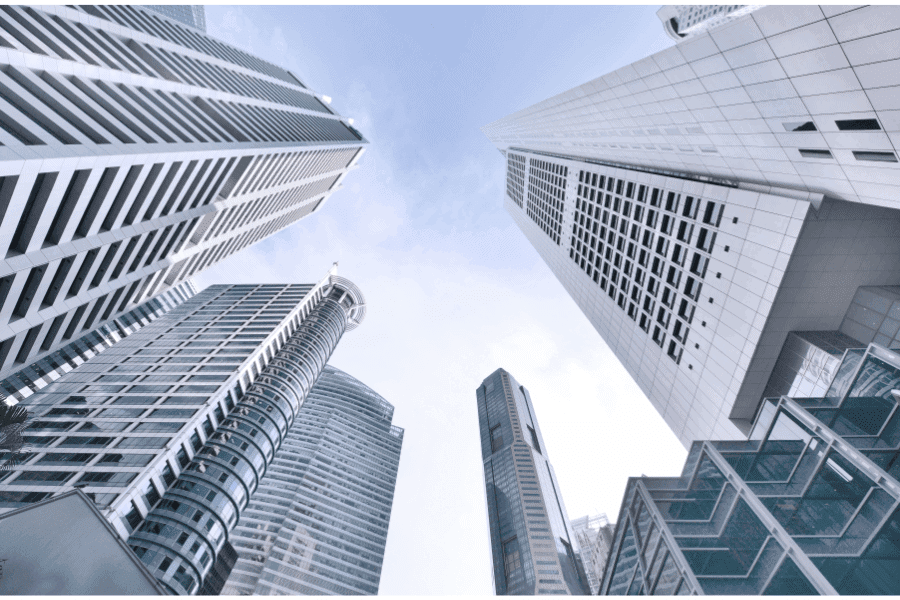 Singapore has some of the safest banks in the entire world. Because of this, they're hard to get into. You can no longer open a savings account as a non-resident with a $1,000 deposit.
The Big Three Banks in Singapore are the Overseas Chinese Banking Company, Development Bank of Singapore, and United Overseas Bank.
You need a $200,000 to $300,000 deposit to open a bank account with one of the Big Three. You'll need a minimum of six figures to get in, which can be cash or trusts. Once you have your account, you must maintain that amount in the account. You cannot open a bank account remotely.
The other best option for banking in Singapore would be to work with an international bank like Citibank.
Gold Storage In Singapore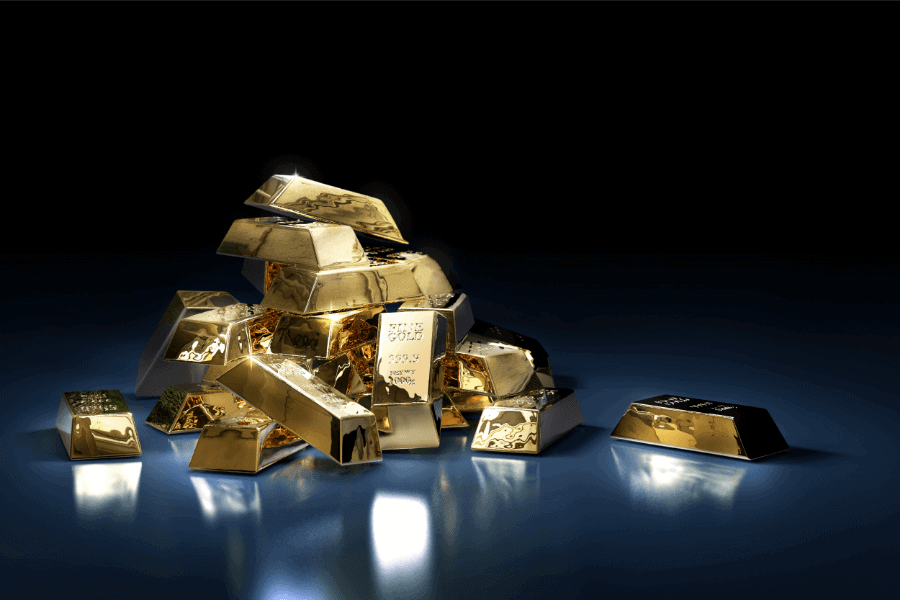 Singapore is one of the world's freest economies. Some companies in Singapore give you the option to be paid in gold.
Singapore has eliminated taxes on bullion purchases. This means that gold is exempt from tax when being bought or sold. It's also easy to get your gold in or out of Singapore.
If you want to store gold in Singapore, your two main options are to store it in a bank or a private vault.
Some banks will give you six months of free storage in a deposit box when you open up your bank account.
A great option for gold storage in Singapore is BullionStar. This is a private, high-security vault that allows you to store any size purchase of gold or silver. Storing your gold in a private vault makes it a non-reportable asset in the US.
Is Living In Singapore Worth It?
Living in Singapore is a great option for expats. There is enough to do and see that you'll never get bored, as well as all the amenities required for you to live comfortably and successfully run a profitable business.
Singapore can also be a great option for protecting and diversifying your assets. You can provide yourself with a solid Plan B by banking in Singapore, acquiring Singaporean residence, and storing your gold in Singapore.
So this territorial tax country can provide both a low-tax and high-quality life.
Interested in building a life in Singapore? We can make that happen for you. Whether you want to invest in Singapore or live there, our team can help you achieve that. All you need to do is reach out to us, and we'll handle the rest.