This article will discuss setting up a Cook Islands trust and the benefits of establishing an offshore trust in the Cook Islands.
Setting up a trust is one of the best ways to avoid frustrating litigations and protect your assets. An offshore trust does precisely what a regular trust does – just ten times better.
If you think an onshore trust protects your assets from a litigious environment and unnecessary taxes, imagine what a trust in a tax-friendly offshore jurisdiction could offer in terms of privacy and protection.
Interested in setting up an offshore trust but too intimidated by the process? That's where we come in. At Nomad Capitalist, we've helped many clients set up offshore trusts to protect their assets. All you have to do is reach out, and we can do the same for you.
Cook Islands – Country Overview
The Cook Islands is a small island state located in the South Pacific Ocean. It's situated northeast of New Zealand, between American Samoa and French Polynesia. The Cook Islands is a self-governing country in free association with New Zealand.
The Cook Islands has a population of 17,605. It comprises 15 islands with a total land area of 93 square miles (240 square kilometers.).
English and Cook Islands Māori are widely spoken on the island, and the official currency is the New Zealand dollar (NZD).
Cook Islands nationals have the right to become New Zealand citizens and can receive New Zealand government services when in New Zealand. However, New Zealand citizens aren't Cook Island nationals.
The capital and the largest city of the Cook Islands is Avarua (on the island of Rarotonga).
Cook Islands – Economy
The Cook Islands' economy primarily depends on tourism, which brings in over half of the country's GDP. Each year the island receives thousands of tourists, mainly from New Zealand, the US, Australia, and Europe.
New Zealand also contributes hugely to the Cook Islands' economy through foreign aid. China has also provided sufficient foreign aid to the country.
The second largest economic sector is financial services. The country is known for its extensive trust regulations. Setting up an offshore asset protection trust in the Cook Islands is one of the best ways to protect assets from legal claims.
What is an Offshore Trust?
An offshore trust is a legal structure formed under the laws of an offshore jurisdiction to provide extra asset protection from domestic creditors.
Let's define some of the most basic terms related to a trust so that you easily understand everything this article has to offer.
The Settlor: An individual who sets up the trust.
The Trustee: Typically a financial institution or licensed trust company, the trustee is the legal entity entrusted with managing and protecting the Settlor's assets transferred to the trust.
The Beneficiaries: Any individual or institution designated by the Settlor to receive benefits from the trust.
If you are interested in knowing more about offshore trust and their benefits, take a look at our ultimate guide on offshore trusts.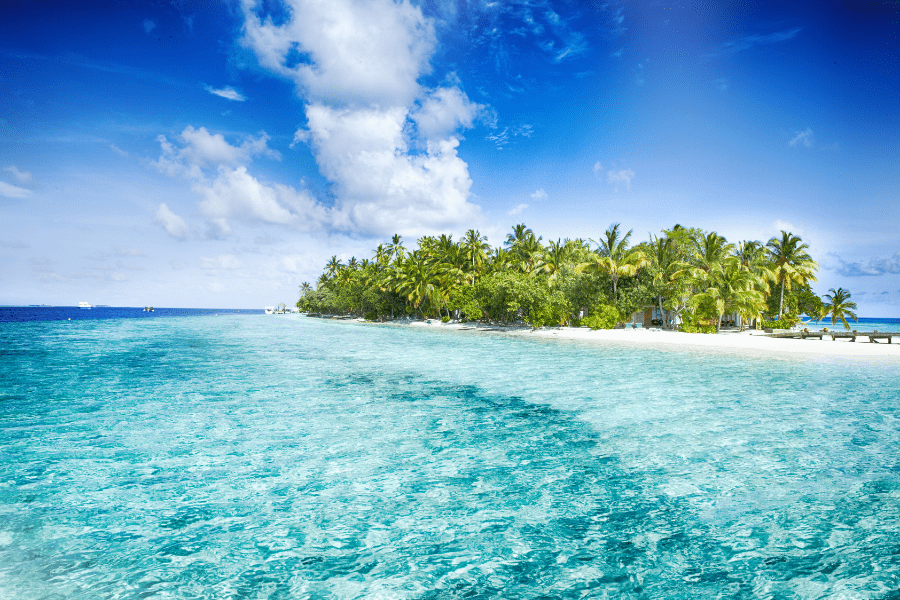 Cook Islands – A Pioneer in Asset Protection
A Cook Islands trust is considered one of the best asset protection tools against creditors and lawsuits. Why? They did it first.
The country developed an extensive statutory framework, the Cook Islands International Trusts Act, in 1984. Since then, it has been amended several times to comply with international regulations, provide more discretion to the settlers, and strengthen the asset protection provisions.
The Cook Islands was the first jurisdiction to add strong asset protection provisions to its trust act. In 1989 the Cook Islands asset protection trusts allowed the settler of a trust to state themselves as a beneficiary in the trust deed.
With that one change, the Cook Islands took the lead among all other offshore trust jurisdictions. Since then, Nevis, Bahamas, Belize, etc., have adopted the same statutes in their trust regulations to compete.
Thanks to its comprehensive trust regulation and supporting framework, the Cook Islands has a significant case law history. Simply put, Cook Islands courts are well-versed in dealing with lawsuits against settlors and their assets held in Cook Island trusts.
The Cook Islands International Trusts Act is not the only notable legislation by the Cook Islands. Several other regulations have made the Cook Islands one of the safest jurisdictions for offshore asset protection trusts -prominent among them are:
Anti-Money Laundering (AML)/Combating the Financing of Terrorism (CFT)
Financial Supervisory Commission (FSC)
Financial Transactions Reporting Act (FTRA)
Cook Islands Financial Intelligence Unit (CIFIU)
Now that you know a brief history of the country and its efforts to be a global leader in asset protection trusts, let's look at some of the most significant benefits of setting up a Cook Islands trust.
Benefits of Setting Up a Cook Islands Trust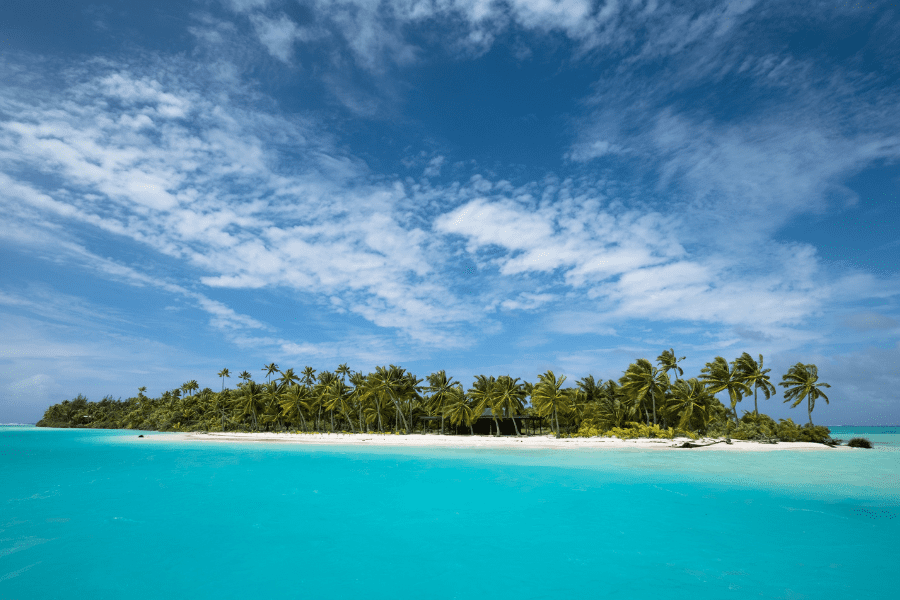 Defendant-Friendly Jurisdiction
The Cook Islands' legal system is considered a defendant-friendly jurisdiction for several reasons:
It does not recognize foreign courts' orders or judgments. Here's what it means – if a plaintiff wins a lawsuit against a Cook Islands trust settlor in their country, a Cooks court will not recognize that judgment. To collect, the plaintiff will have to travel to the Cook Islands and plead the case before a Cooks court under the law of the Cooks Islands. This is a huge selling point for professionals or corporations at high risk of getting sued.
The Cooks judicial system puts the legal burden on the plaintiff to prove beyond a reasonable doubt that the settlor set up the Cook Islands trust with the intention and purpose of defrauding. This, of course, is very difficult to prove.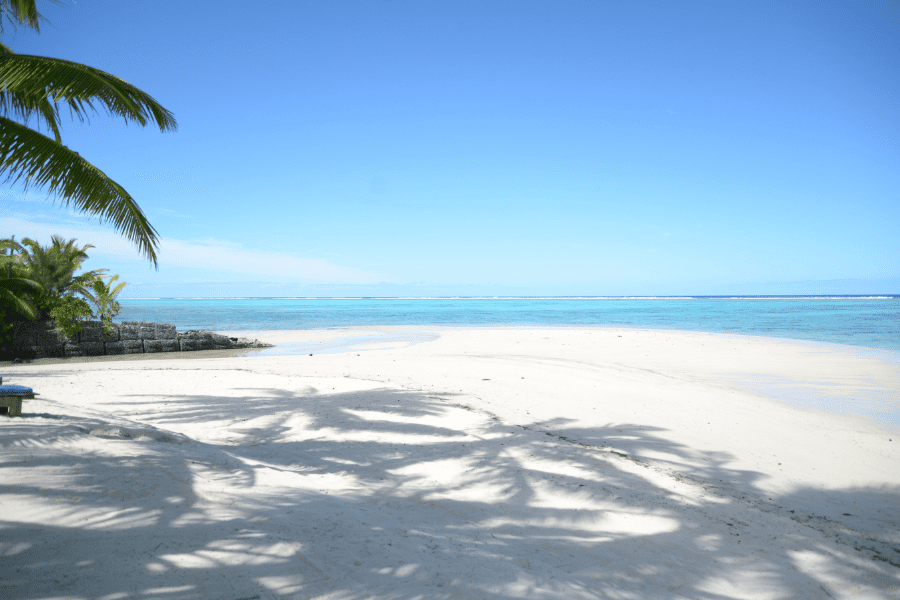 Statute of Limitation
In the Cook Islands, there is a 1-2 year statute of limitation, after which the Cook Islands' courts will refuse to hear challenges to the assets transferred into the trust. This is another bonus point for the Settlor and a headache for the plaintiff. Not only does the plaintiff need to appear before a Cooks court, but they also must win within a year or two. Otherwise, it's game over for them.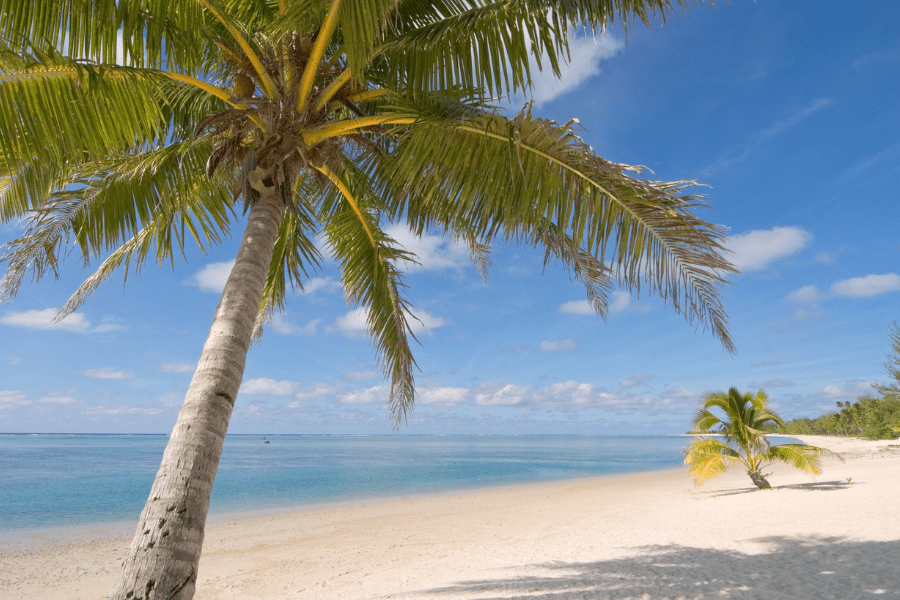 Diverse Asset Protection
It's frustrating to choose an offshore trustee only to know that they can't adequately handle the type of assets you want to hand over to the trust. In the Cook Islands, you won't have this problem.
You can use a Cook Islands trust to protect both tangible assets and liquid assets. Cook Islands trusts can be used to protect and manage real estate assets, intellectual property, bank accounts, etc.
A Cook Islands trust is also an excellent tool for estate planning, holding stock market or investment portfolios, or passing on generational wealth (a Cook Islands trust can last indefinitely).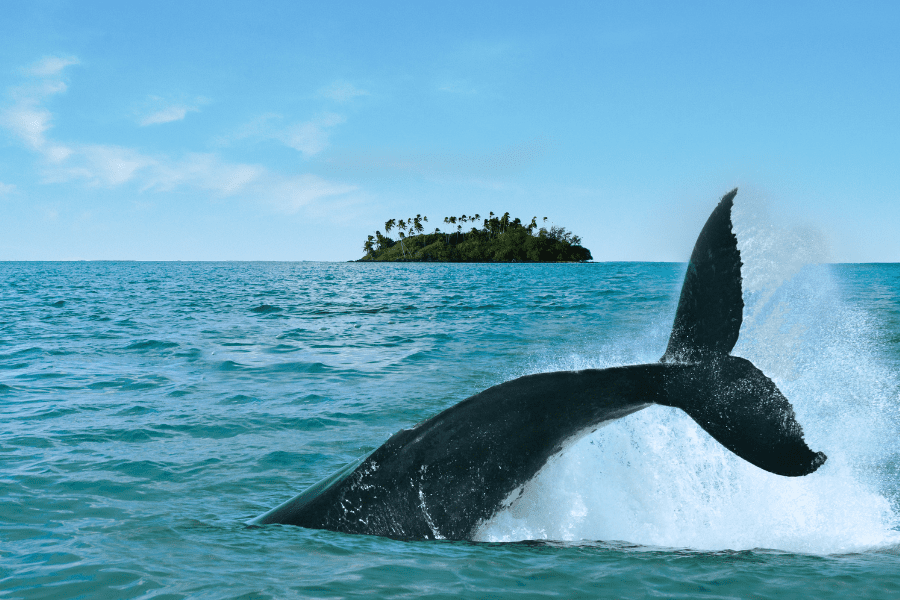 Trustees that can be Trusted
In the Cook Islands, trustees undergo extensive background checks to become licensed and bonded, per FSC regulations. Knowing your trustee is bonded, your funds are then insured against any wrongful actions by the trustee.
A Cook Islands trustee cannot benefit from the trust in any way. A trustee's role and extent of authority are limited to the contents of the Deed of Trust.
Credible trustee companies in the Cook Islands conduct thorough KYC and AML/CFT checks on settlers seeking to establish a trust with them. These checks generally include the settlor's identity, background, and financial history. Any trustee company not doing its due diligence is a red flag.
Trustee companies in the Cook Islands are also heavily insured to compensate for any loss or negligence (if that ever happens).
All these attributes add several layers of protection for the settlor.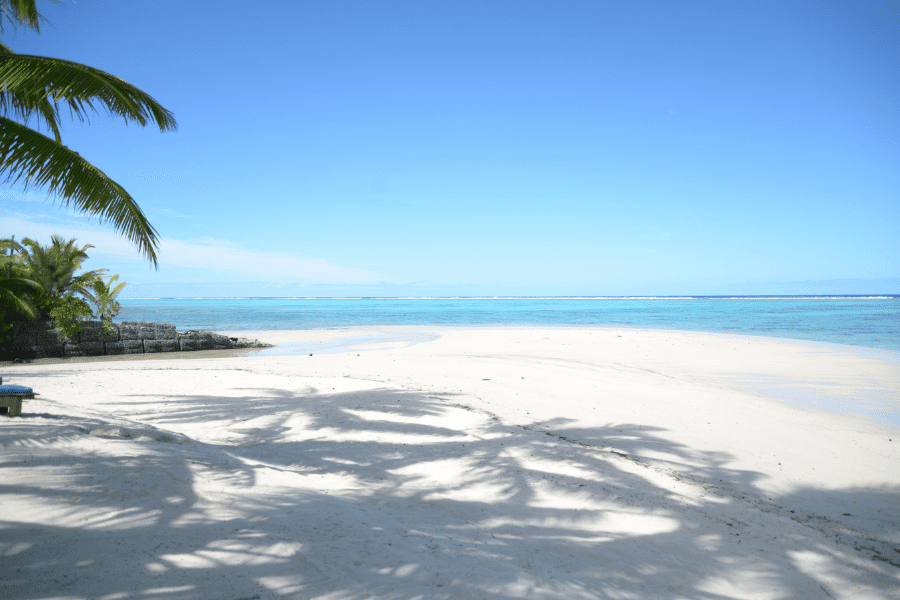 Flexible and Private
A settlor can be a beneficiary of the trust per the Cook Islands Asset Protection Trust Act.
Moreover, the Cook Islands provide a lot of flexibility when structuring a trust. You can set terms in the Trust Deed that fit your needs and plans.
Your assets don't need to be transferred to the Cook Islands to be protected under the Cooks Islands trust law. A Cook Islands trust can protect assets outside the country. However, the trustee must reside in the Cook Islands.
In the Cook Islands, the trust deeds don't have to be publicly registered, providing an extra layer of privacy to the settlers and beneficiaries.
How to Set Up an Offshore Trust in the Cook Islands?
Once you choose a Cook Islands trustee, you must follow the following steps.
Consult Professionals
The worst thing you can do while setting up an offshore trust is to treat it as a DIY project. Trusts, especially offshore trusts, are serious business. If not done correctly, they can add to your troubles rather than eliminate them.
Always consult professionals who are well-versed in these matters so that they can help you find the best way forward. At Nomad Capitalist, holistic offshore strategies are our specialty. We've helped many clients protect their assets through offshore trusts, and we can do the same for you. All you have to do is contact us, so we can get things started.
Identify All Trust Parties
The most important part of the trust creation process is the identification of trust parties and delegating their roles. Ask yourself:
Do you want to state yourself as the beneficiary?
What kind of trust do you want to establish (revocable, etc.)?
How many beneficiaries will there be?
Asking yourself questions like these (and many more) will help you create a comprehensive trust deed with long-term benefits.
Complete the Paperwork
This stage includes everything from gathering the supporting documents for setting up a trust to drafting the final legal document (offshore trust agreement).
You may need the following documents to set up a Cook Islands trust:
Passport/Driver's License
Trust Form
Proof of Funds
Banking Reference Letter
Address Details
Deed of Trust
Deed Insurance
Letter of Wishes
Sworn Affidavit of Solvency/Solvency Certificate
You may need additional (or fewer) documents based on your situation. For example, if you include an entity like a limited liability company as a trust asset, you may need to file relevant documents.
Transfer Assets
The final step is to transfer your assets to the Cook Islands trustee. Once done, the settlor can rest easy knowing that their trust assets are well-managed and protected.
Who Should Set Up a Cook Islands Trust?
Setting up an offshore trust is ideal for any high-net-worth individual. But even if you are not that wealthy, an offshore trust may still come in handy, especially if you are a service provider in a highly litigious country (looking at you, the United States).
Healthcare providers, architects, real estate developers, and CEOS are all professions where you could face a nasty lawsuit.
If you fear asset mismanagement or exploitative litigations in the future, you should consider setting up a Cook Islands trust.
And if you fear getting lost in the world of offshore trusts and all its complexities, reach out to us. Offshore is our specialty, and we would love to help you live your dream offshore life.
How to Set Up an Offshore Cook Islands Trust in 2023: The Ultimate Guide
Are the Cook Islands trusts safe?
The Cook Islands has one of the most comprehensive frameworks to protect trust assets from creditors. Moreover, all the regulations comply with international financial security requirements, making Cook Islands trusts some of the safest in the world.
Is the Cook Islands part of New Zealand?
The Cook Islands is a self-governing state in free association with New Zealand. It's not part of New Zealand.